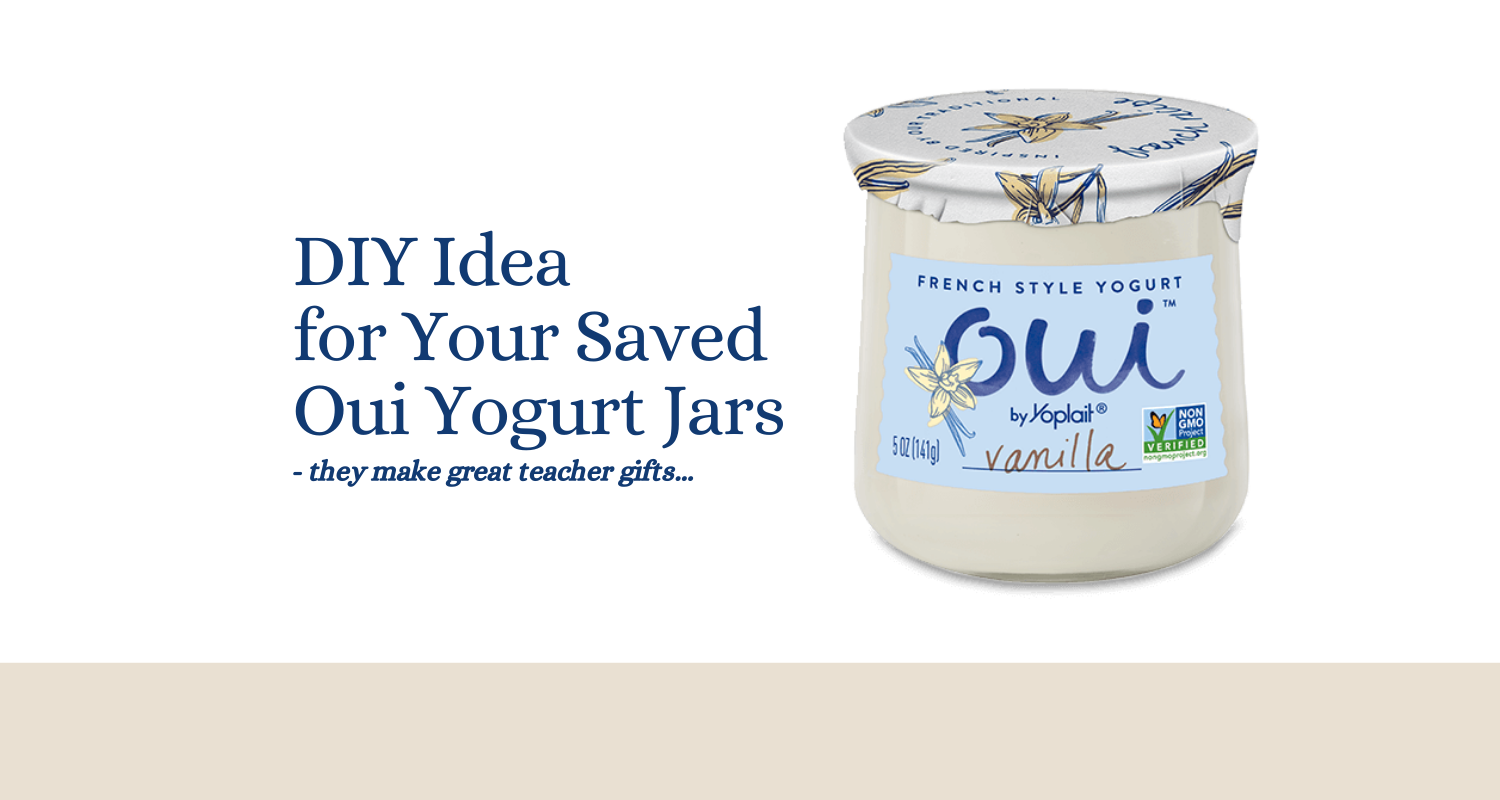 DIY Oui Yogurt Jar Project (it makes a Great Teacher Gift)
Do you ever buy Oui Yogurts from the grocery store? If not, you should. First off, it is delicious yogurt. Second, it comes in these cute little glass jars, which of course, I end up saving. My stash started piling up, so I figured I needed to use them for some sort of project. I came up with this DIY Oui Yogurt Jar Project idea, and will be giving them as teacher gifts this year.
It is the end of the school year for us, and even though we have been homeschooling with the rest of the country these last few months, I still plan to get my kid's teachers a gift. We have to go to school this week to clean out desks/lockers and return any books etc., so I will get a chance to give them something. So, start saving these suckers if you want to make these too.
Yes, I am 'that mom', who makes handmade gifts. 🙂 Sorry, not sorry! I just love gettin' creative. If you are looking for other easy teacher gift idea's, check out these coasters I made last year, or these bath bombs I gave as Christmas gifts.
Step 1, Clean Jars and Take Off Label…
The first thing I did was clean out the jars really well (after eating it, of course…lol) and peel off the labels. I used some Goo Be Gone and a razor blade scraper tool to get rid of any residue from the labels.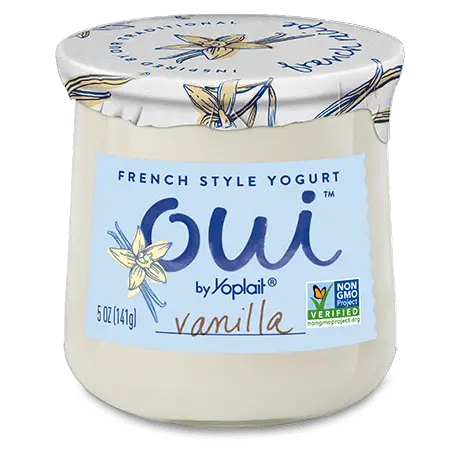 Step 2, Spray Paint…
Next, I spray painted the jars. I used white because we had some on hand. You can use any color you want, or use craft paint to paint the jars.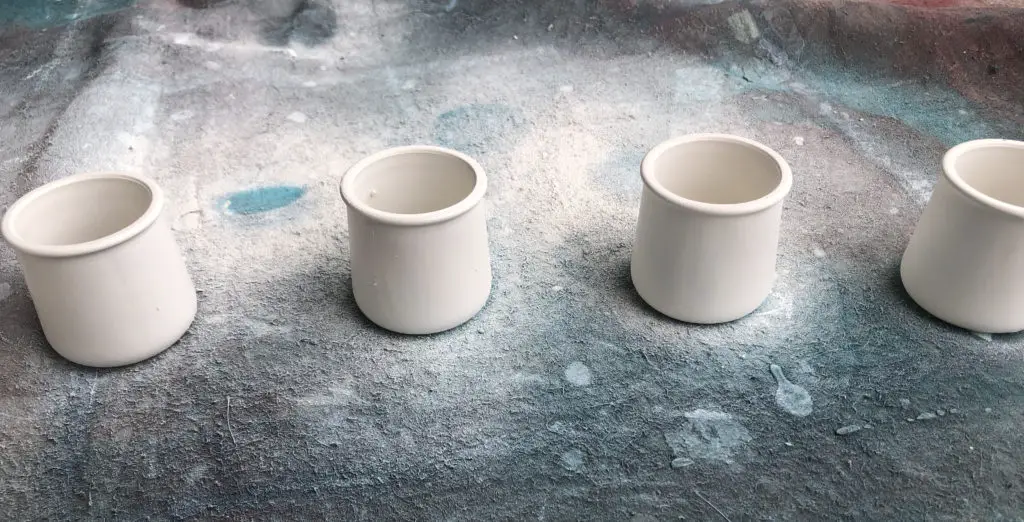 Step 3, Add a Succulent
I found the perfect sized succulents at Lowes. They are 2 1/4 inches high. I was able to just yank them out of the plastic pots they came in and stick them right into the Oui jar.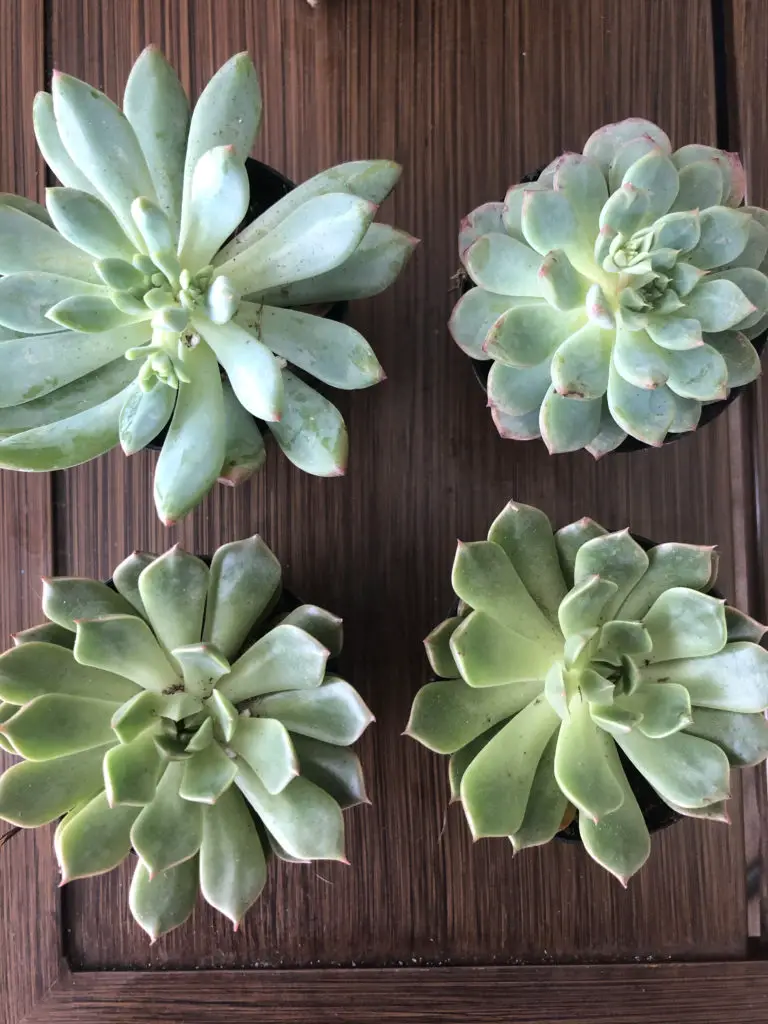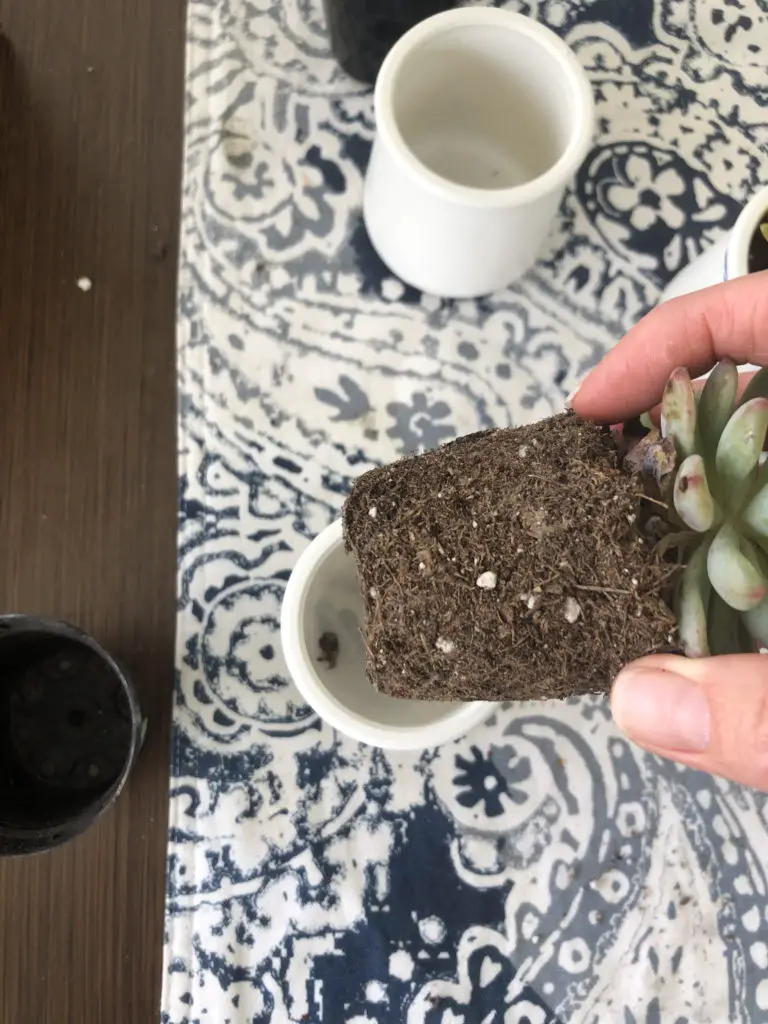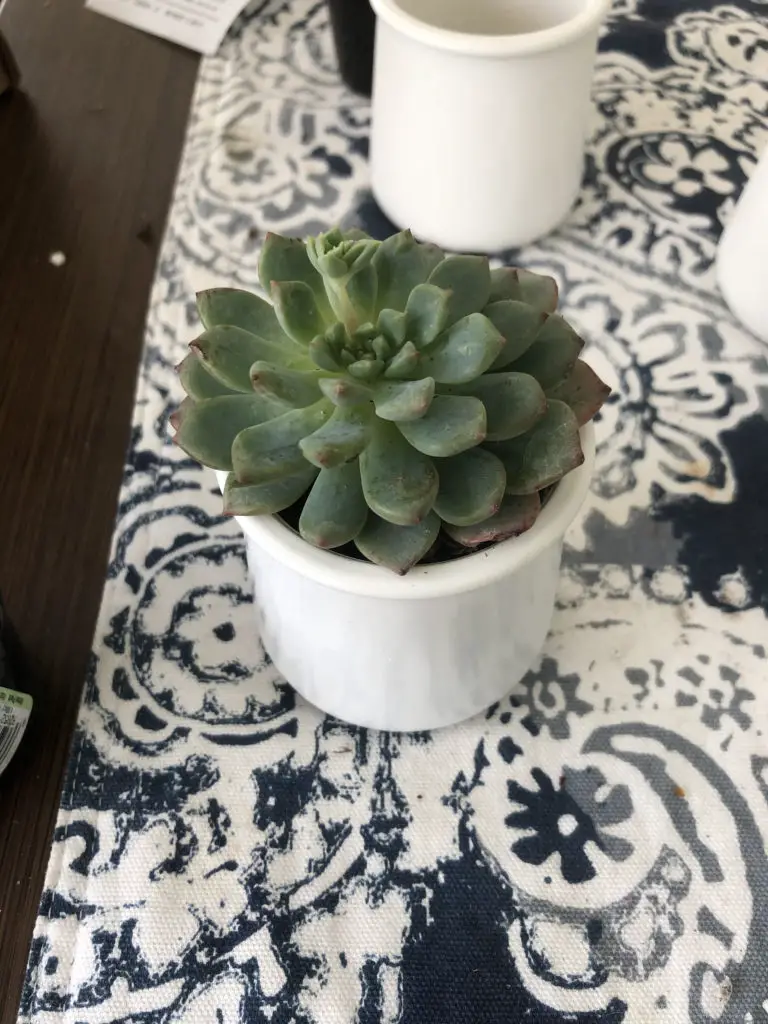 Step 4, Create A Label for the Jars…
I had some Round Avery Labels (size 22807) left over from when I made this lip balm. They happen to be the perfect size for the jars. I logged onto my avery.com account. Once logged in you can do all sort of fun stuff. I just picked the correct size labels, picked a template, entered the words I wanted, and printed them out. I wrote 'thanks for helping me grow'. That seemed appropriate since I plan to give these to my kids teachers. Cute, right?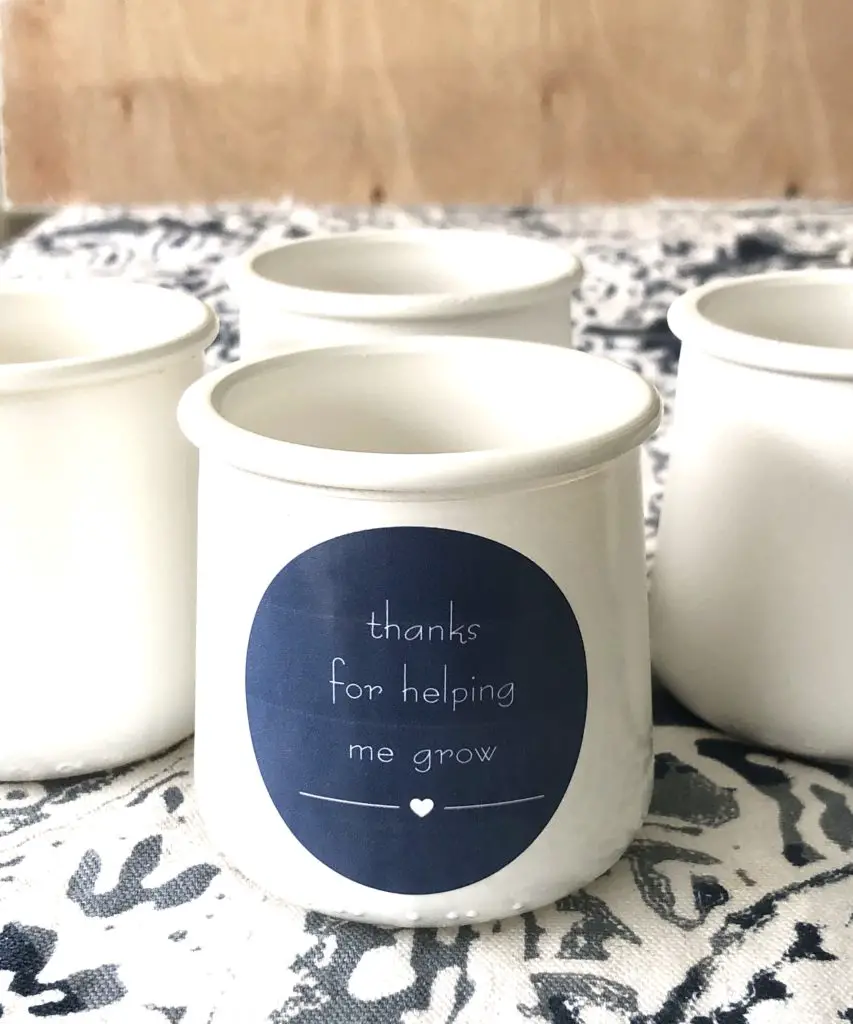 Step 5, Add Decorative Twine (optional)…
Lastly, and this is optional, I found this fun bakers twine at the Dollar Tree, and added some to the lip of the jar. Or you could add regular twine instead.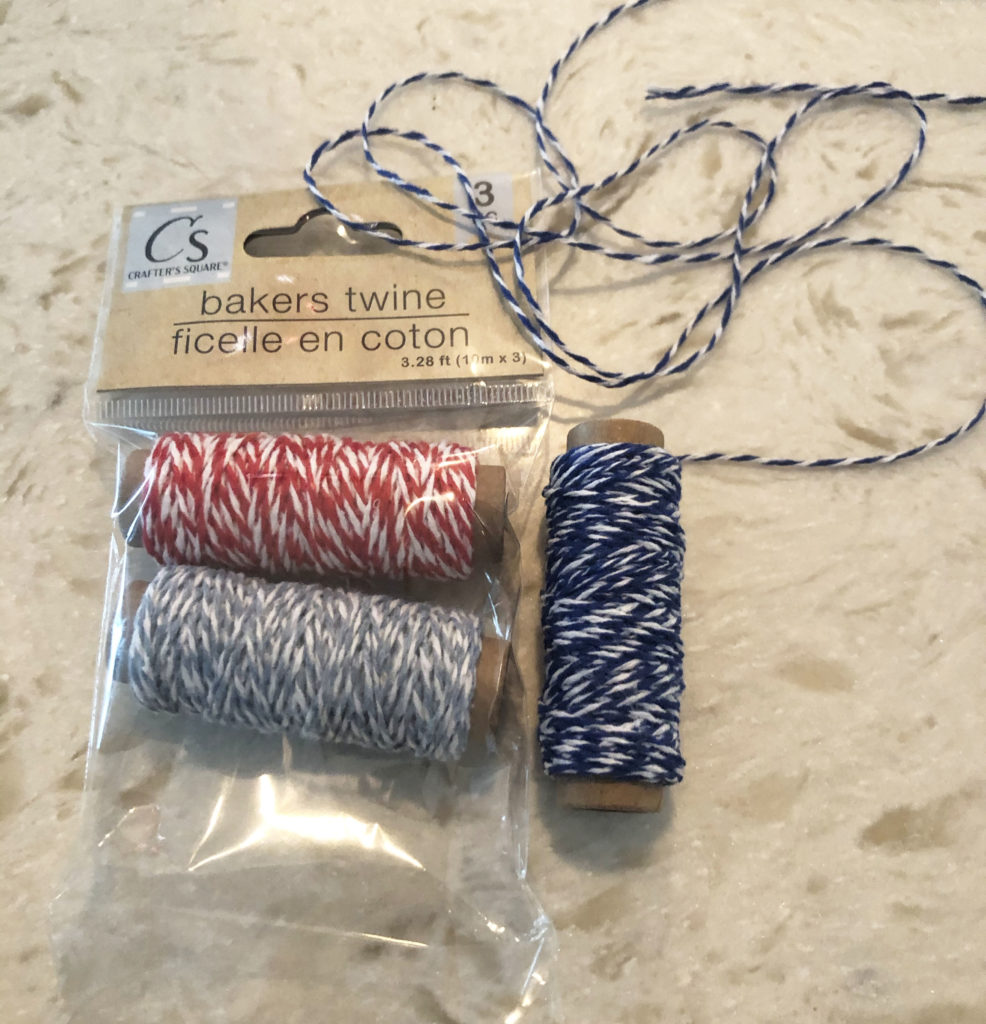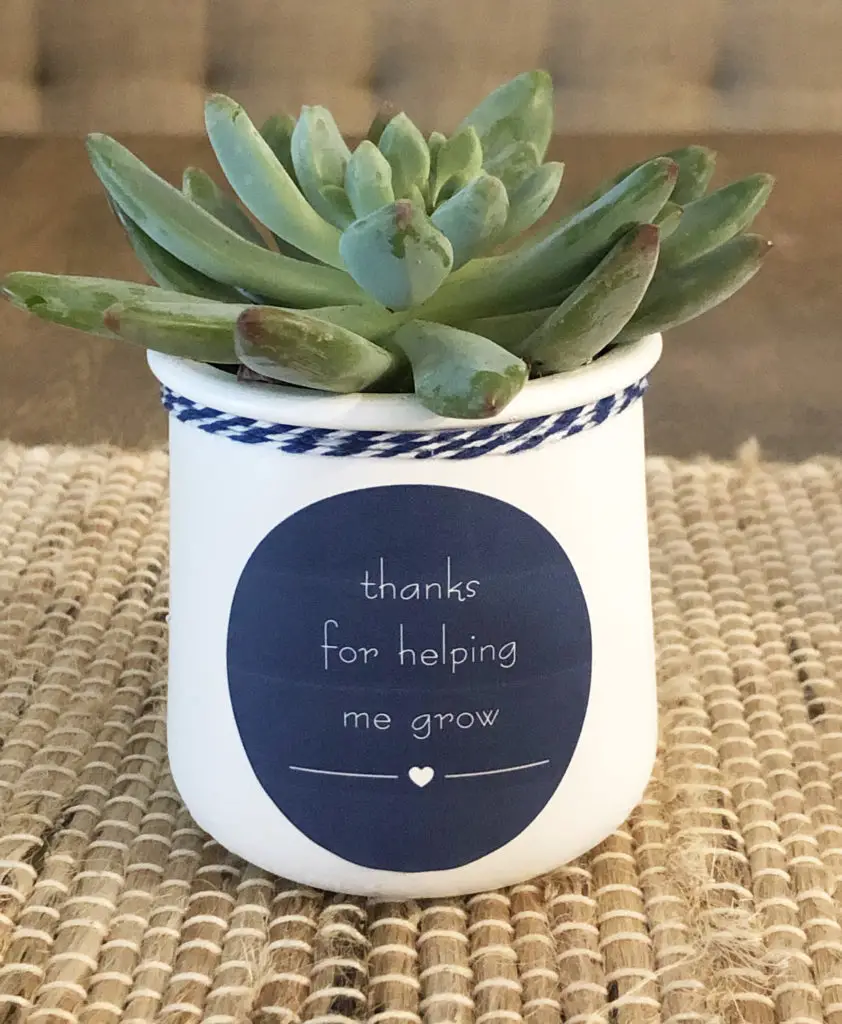 That's it! This is a very easy project that can be altered to fit your needs and taste. Aren't they cute? I plan to put them in a gift box, along with a gift card and a nice note for the teacher. I hope they like them.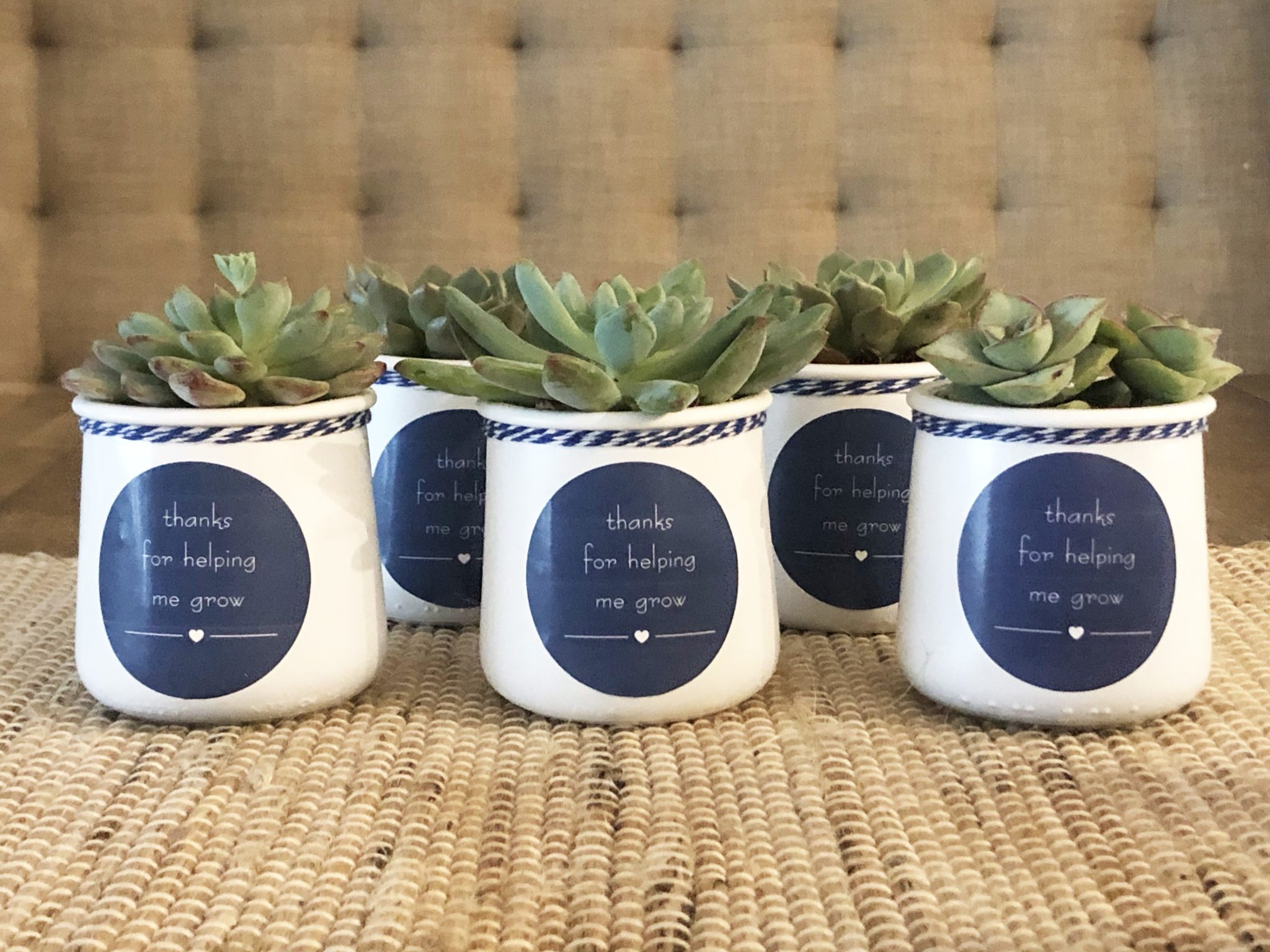 PIN FOR LATER…