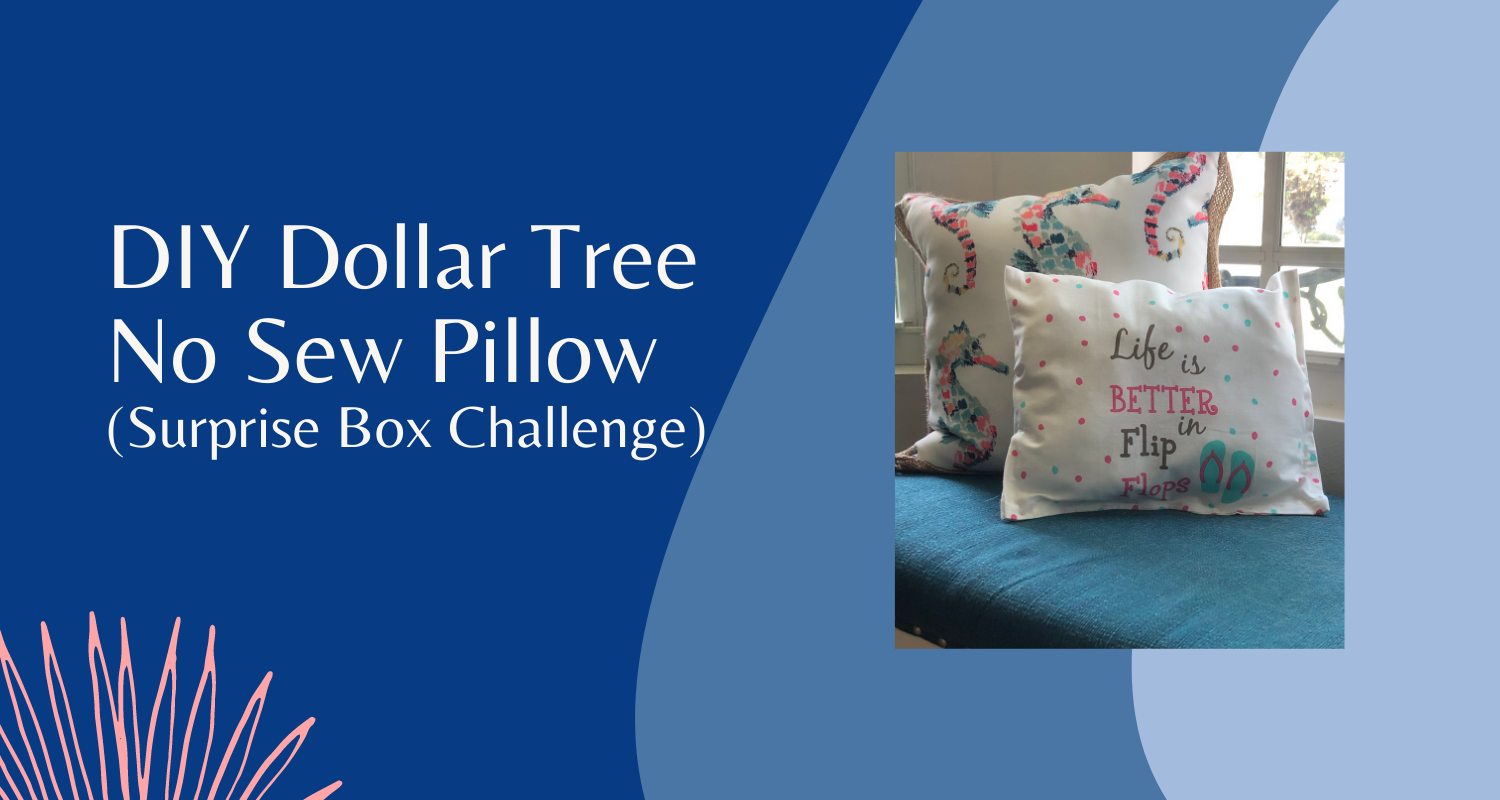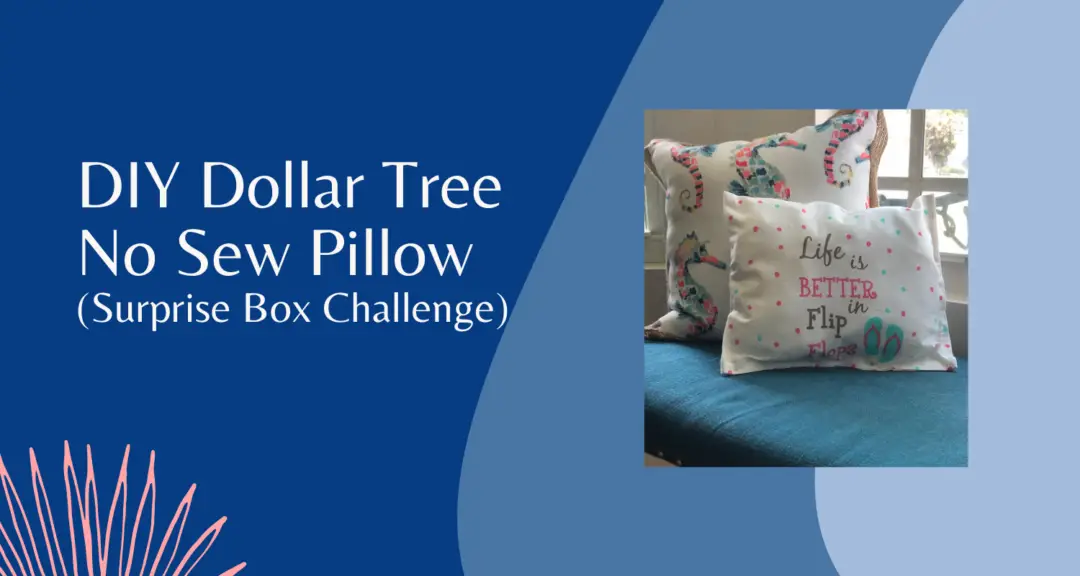 DIY Dollar Tree No Sew Pillow!
Today, I am joining a group of bloggers for a fun and unique DIY Surprise Box Challenge, sponsored by the amazing Terrie from Decorate and More with Tip. Each of us was assigned a person to buy for. We then had to go to the Dollar Tree (or any local store in our area) pick up an item, and mail it to that person. That person then had to come up with a DIY project with the item they received. Sounds kinda fun, right? You can see what all the other bloggers items were and what they came up with below. I was assigned to Liberty at B4 & Afters, so make sure to check her out.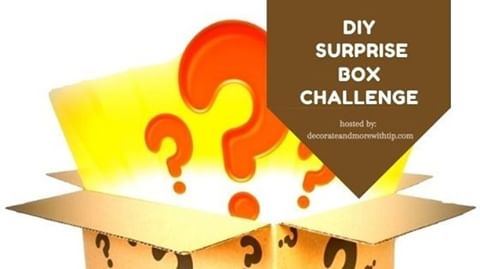 Terrie, the fabulous sponsor of this challenge, from Decorate and More with Tip, was assigned to me. Below is what she sent to me. Adorable, right? She knows I am into anything beachy and coastal. 🙂 And, let's face it. Life IS better in flip flops. Am I right? Living in Southwest Florida, this couldn't be more true for me. I wear flip flops or sandals, almost every single day, year round. The other item she sent me, were these palm tree and flip flop wooden stickers. Also adorbs. Soooooo, what to do with these items?
Let's Start with the dish towel…
I decided I wanted to make a little pillow out of this adorable dish towel. But, dang, I am not a sewer and don't own a sewing machine. Not to worry. I do own a trusty glue gun. Here is what I did.
First, I gave it a good ironing to get rid of any wrinkles. Then I ironed the edges up slightly on each side to give it a nice even look, and glued them to make sure they stayed put.
Then, I folded it in half and glued all the sides but one. I happened to have an old throw pillow that was just taking up space in a closet. I cut it open and used some of the insides to stuff my new pillow.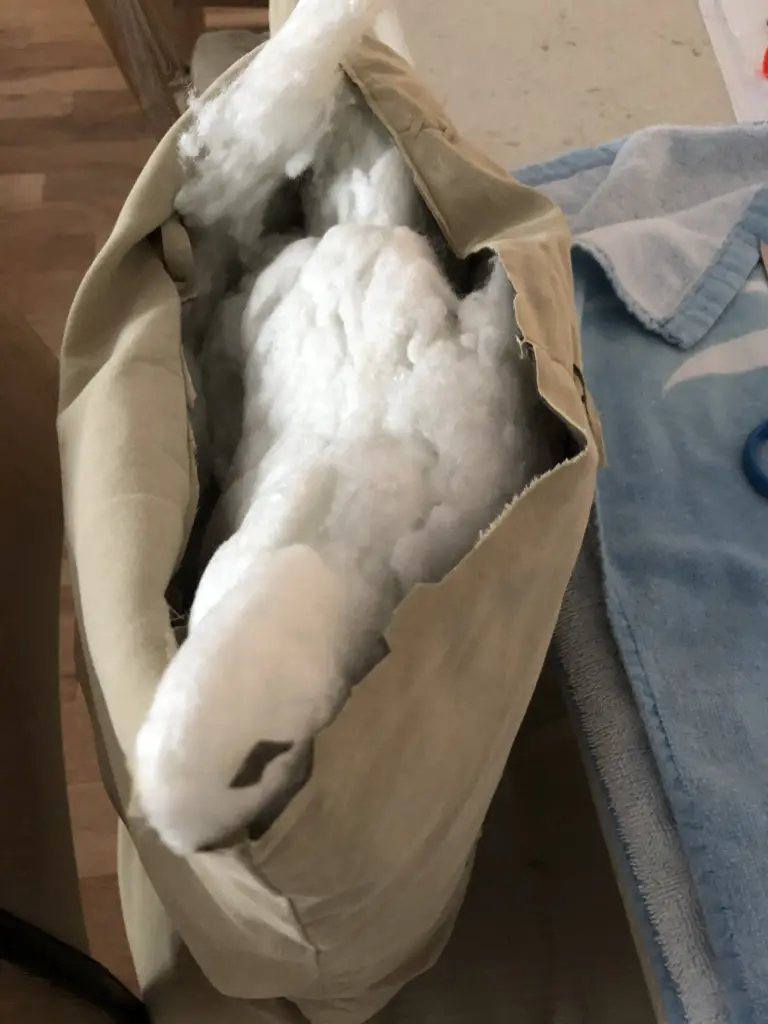 Once it was fully stuffed and fluffed, I glued the final side shut. And….viola! That's it! It's not the most perfect pillow you ever did see, but it's not bad either. I tried putting it in several places inside and outside of my house. It looked good everywhere and matched with my already existing pillows and decor, but I will probably keep it inside on the window bench. It is rainy season here and I don't want it to get wet. Anyway, take a look….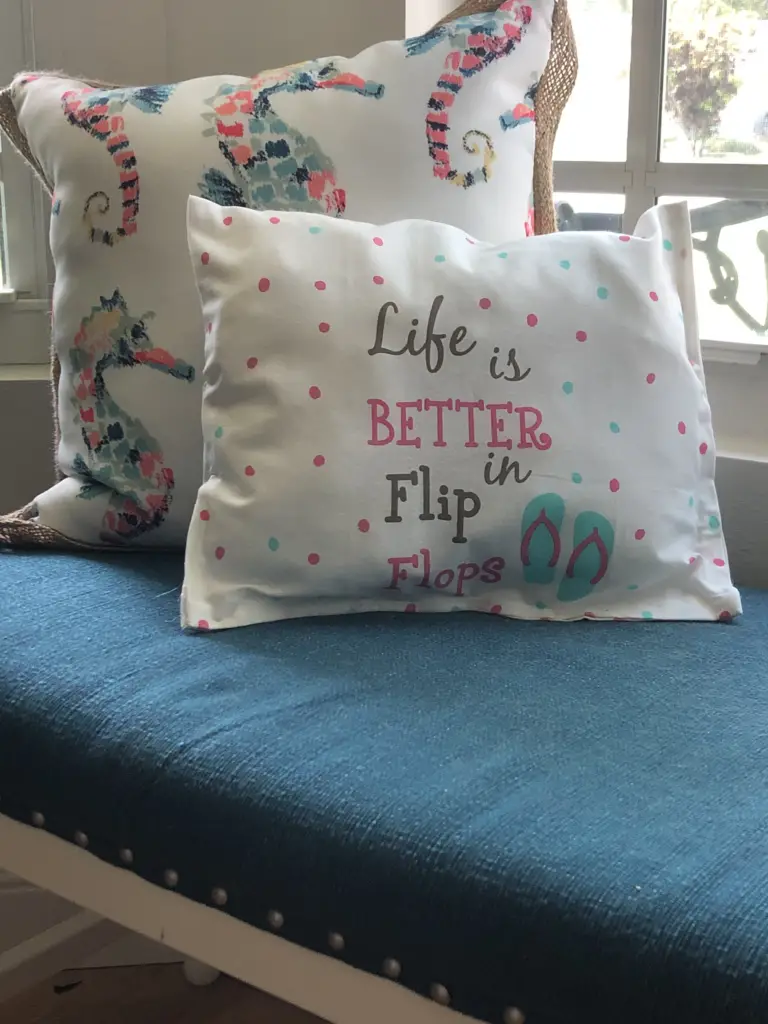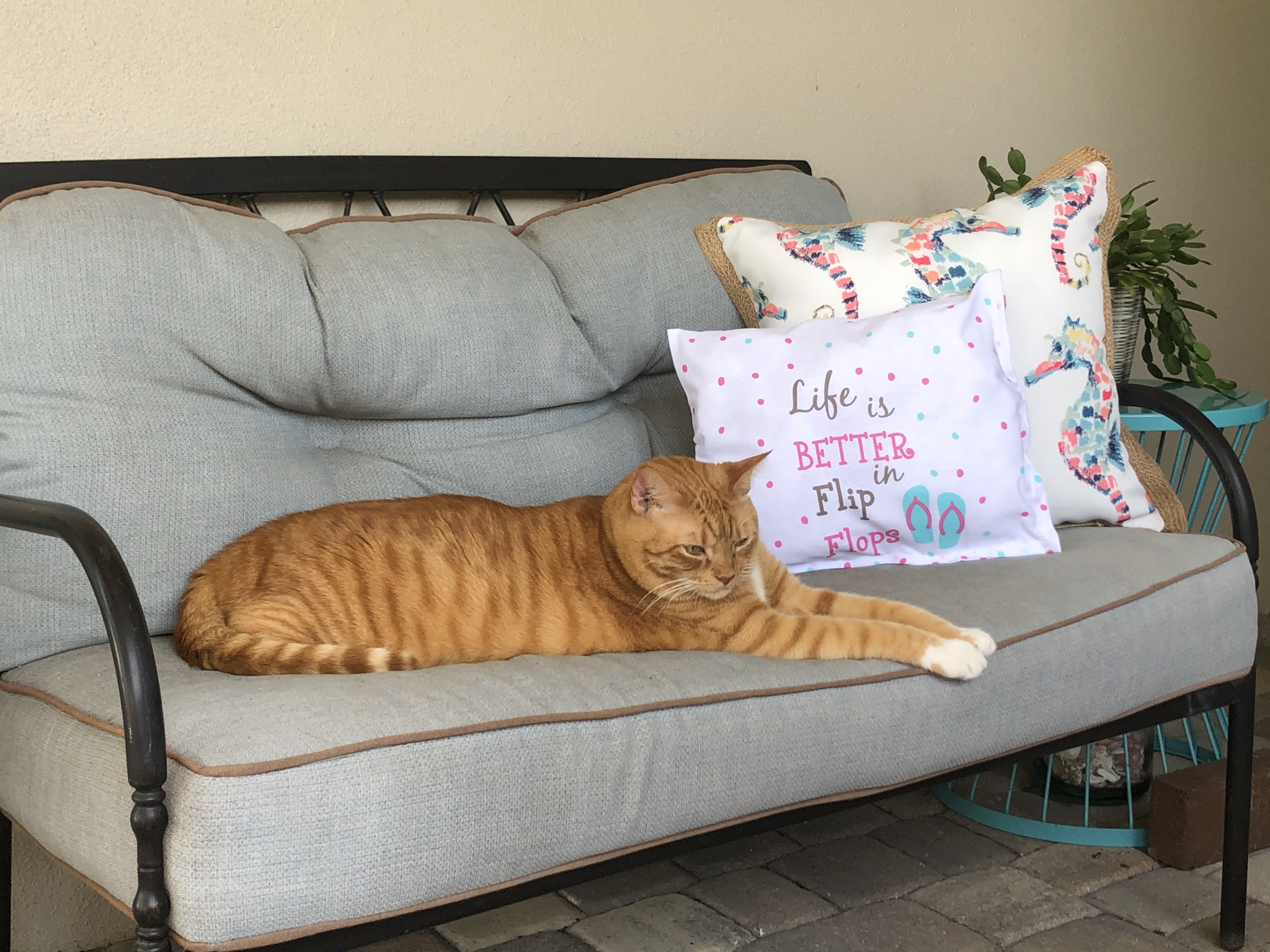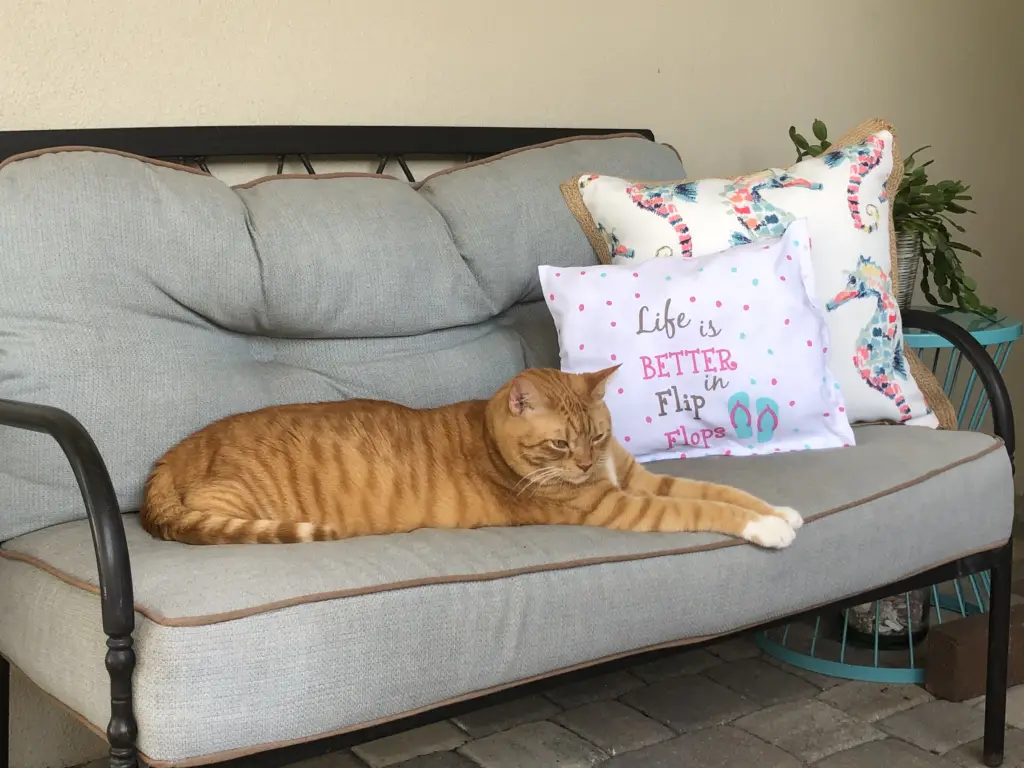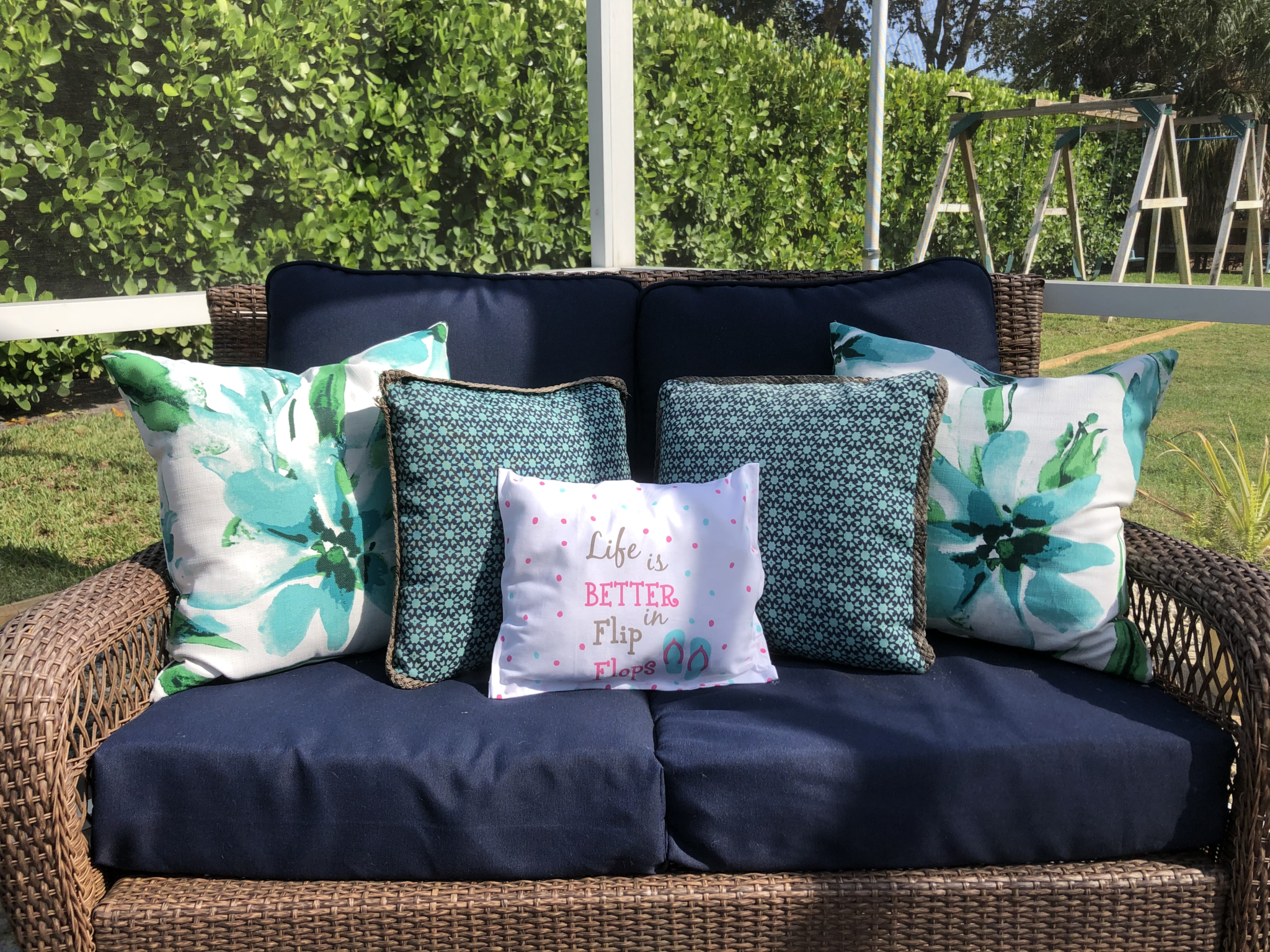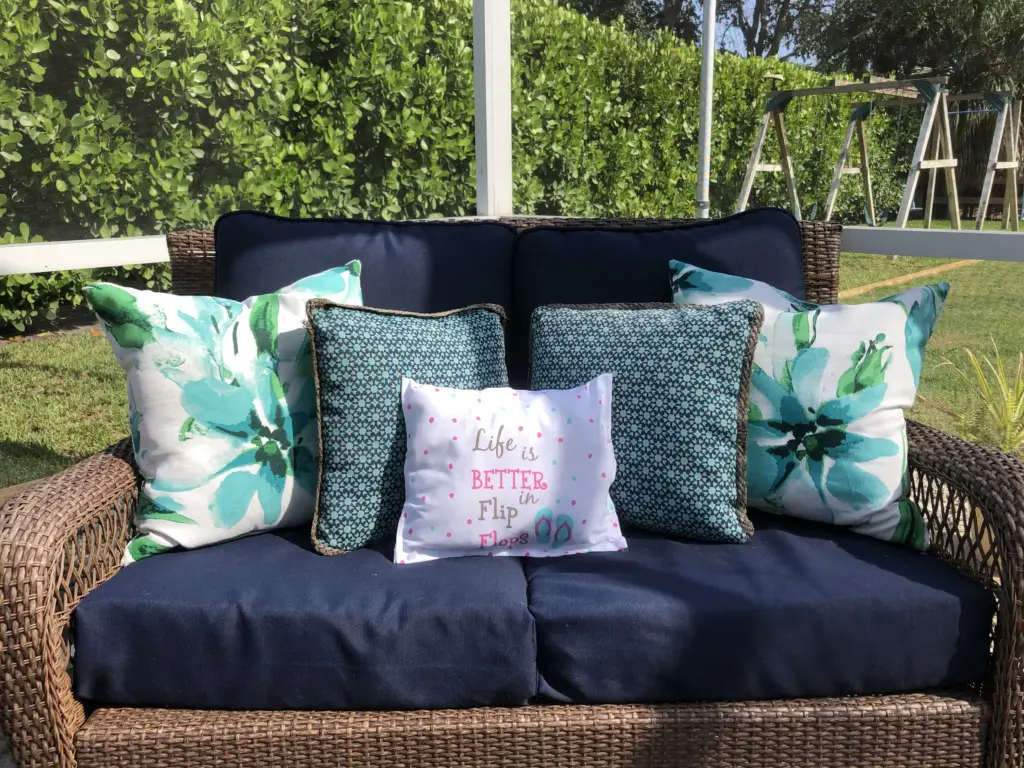 Pin For Later…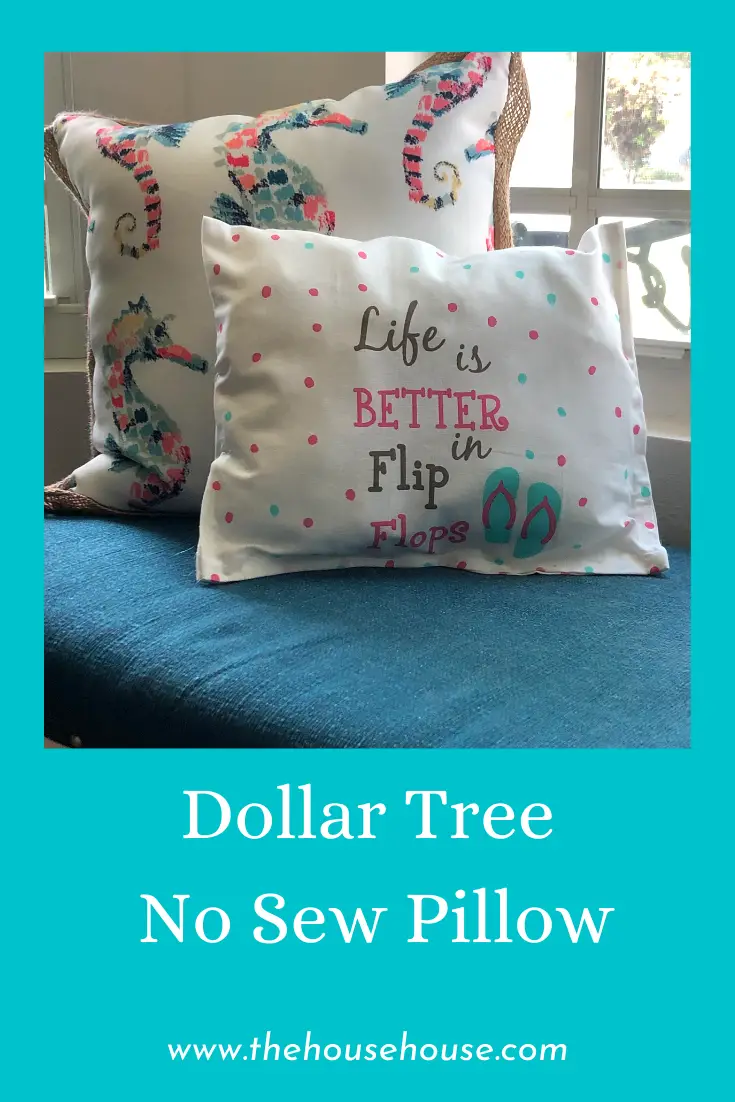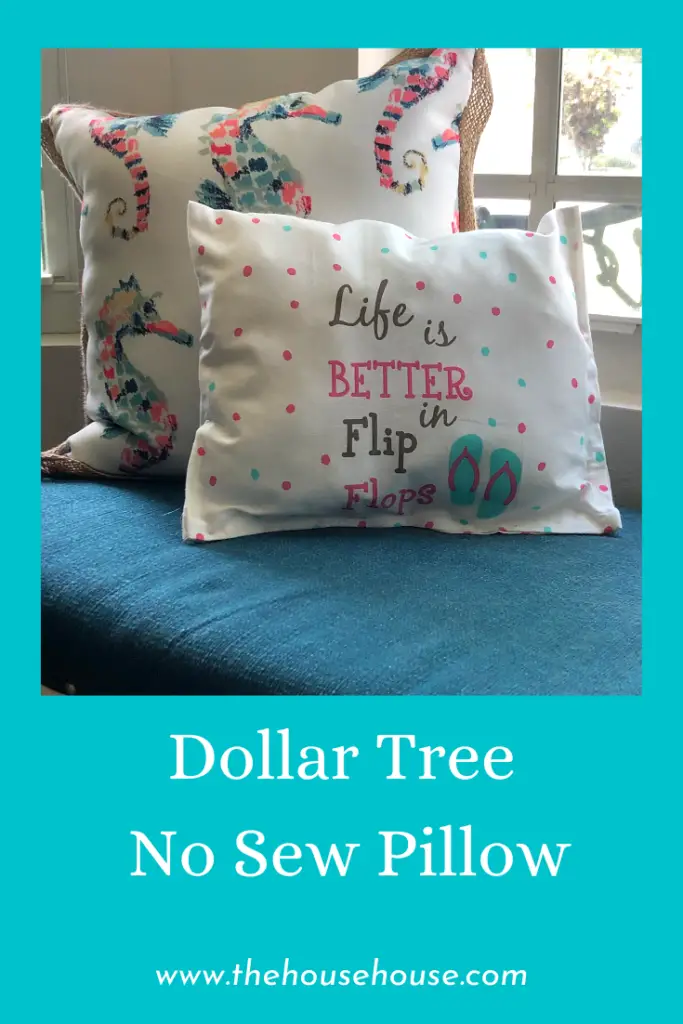 Now, what to do with the stickers….
Last week I made these fun teacher gifts for my kid's teachers, using Oui yogurt jars. I had a few jars left over and thought I'd use them to make something simple.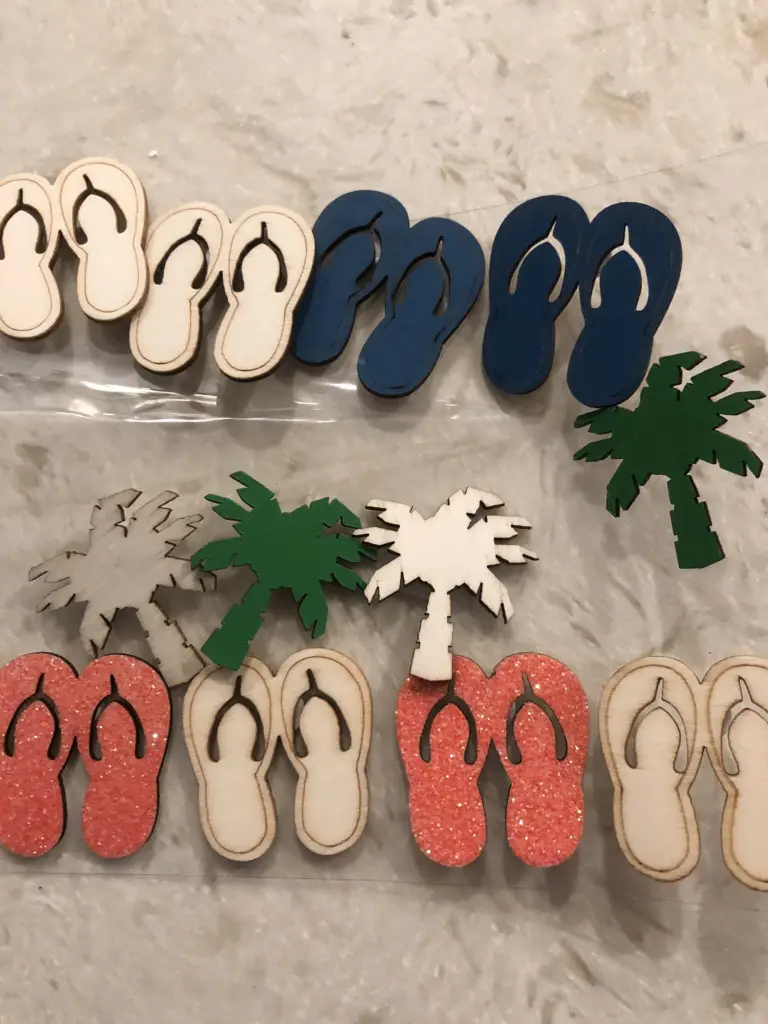 First, I spray painted the jars white. I decided to use the neutral colored stickers only, but any of the colors would look great on these jars. To finish them off, I put some air plants into the jars and placed them on a shelf outside by our pool. Easy, simple and cute!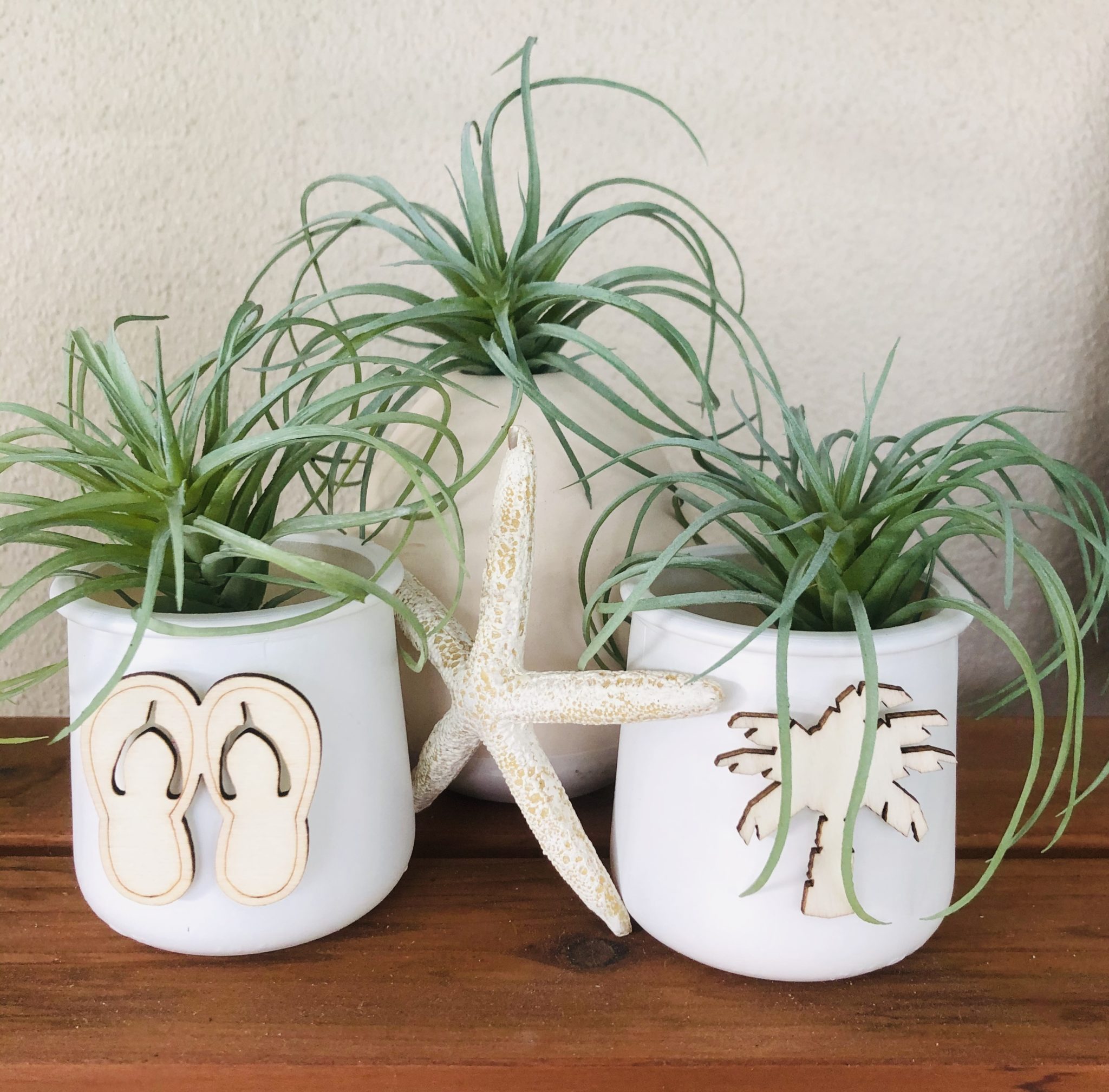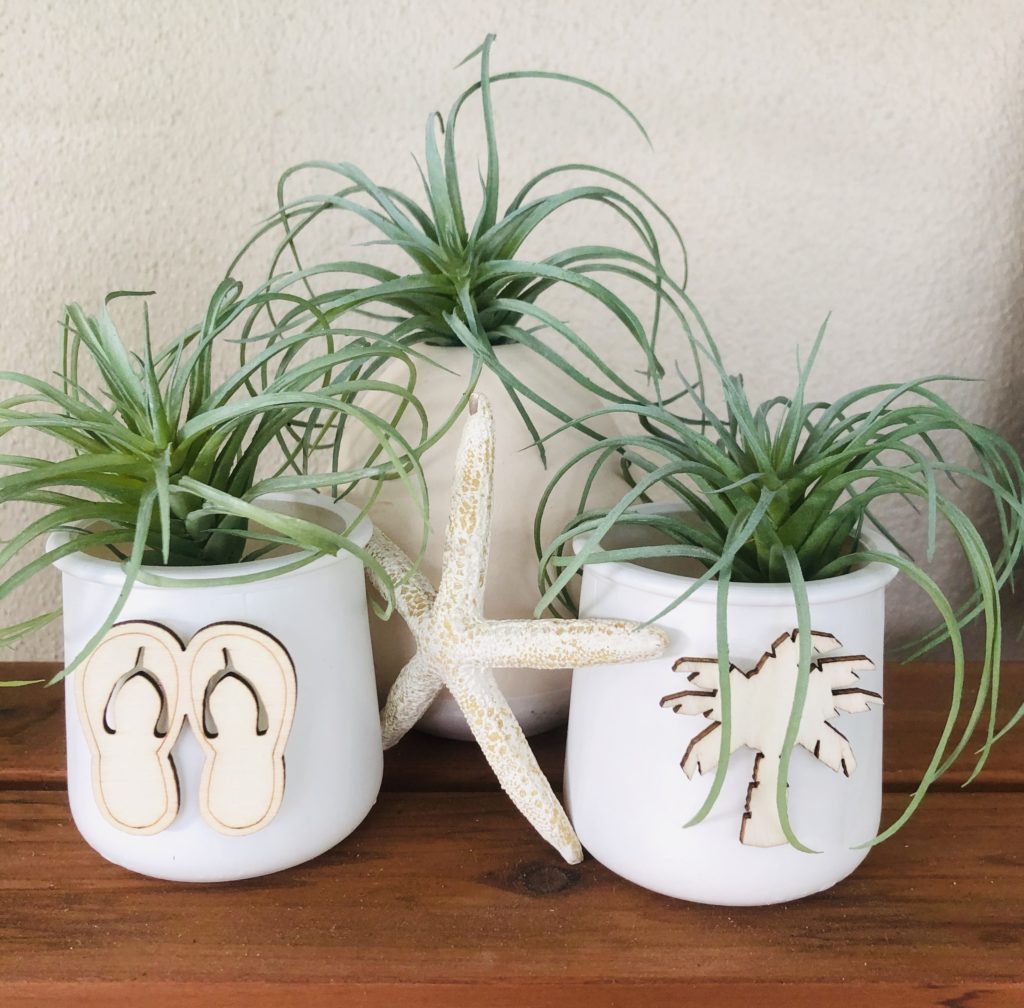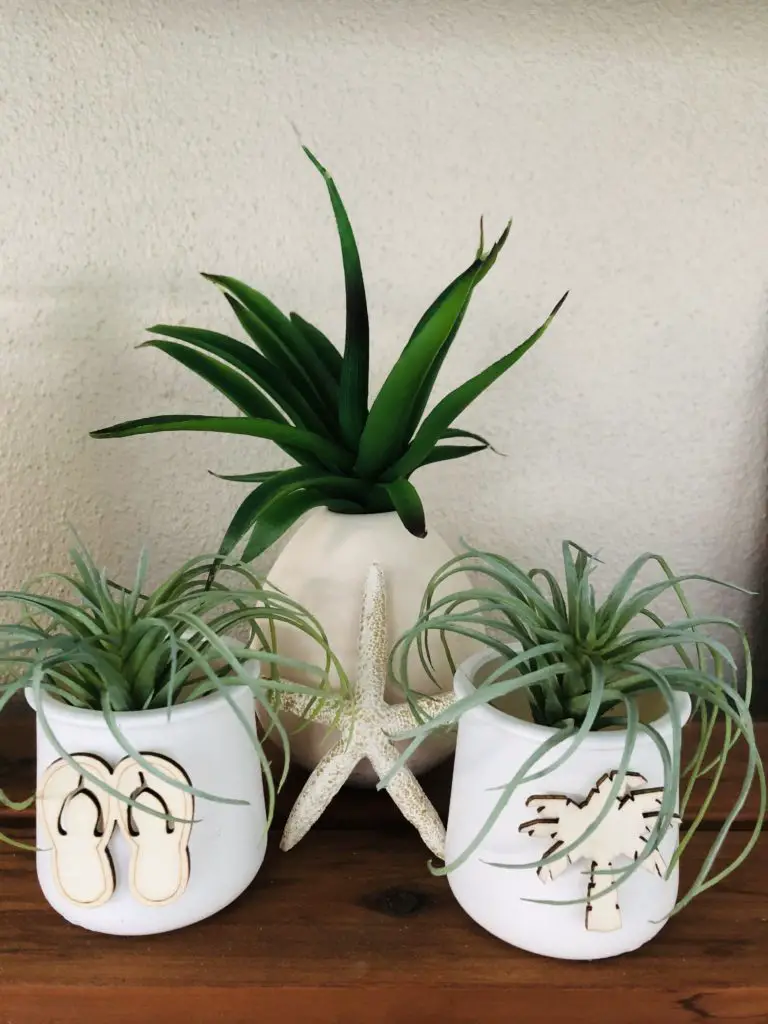 Now, check out what the others bloggers in this challenge came up with.