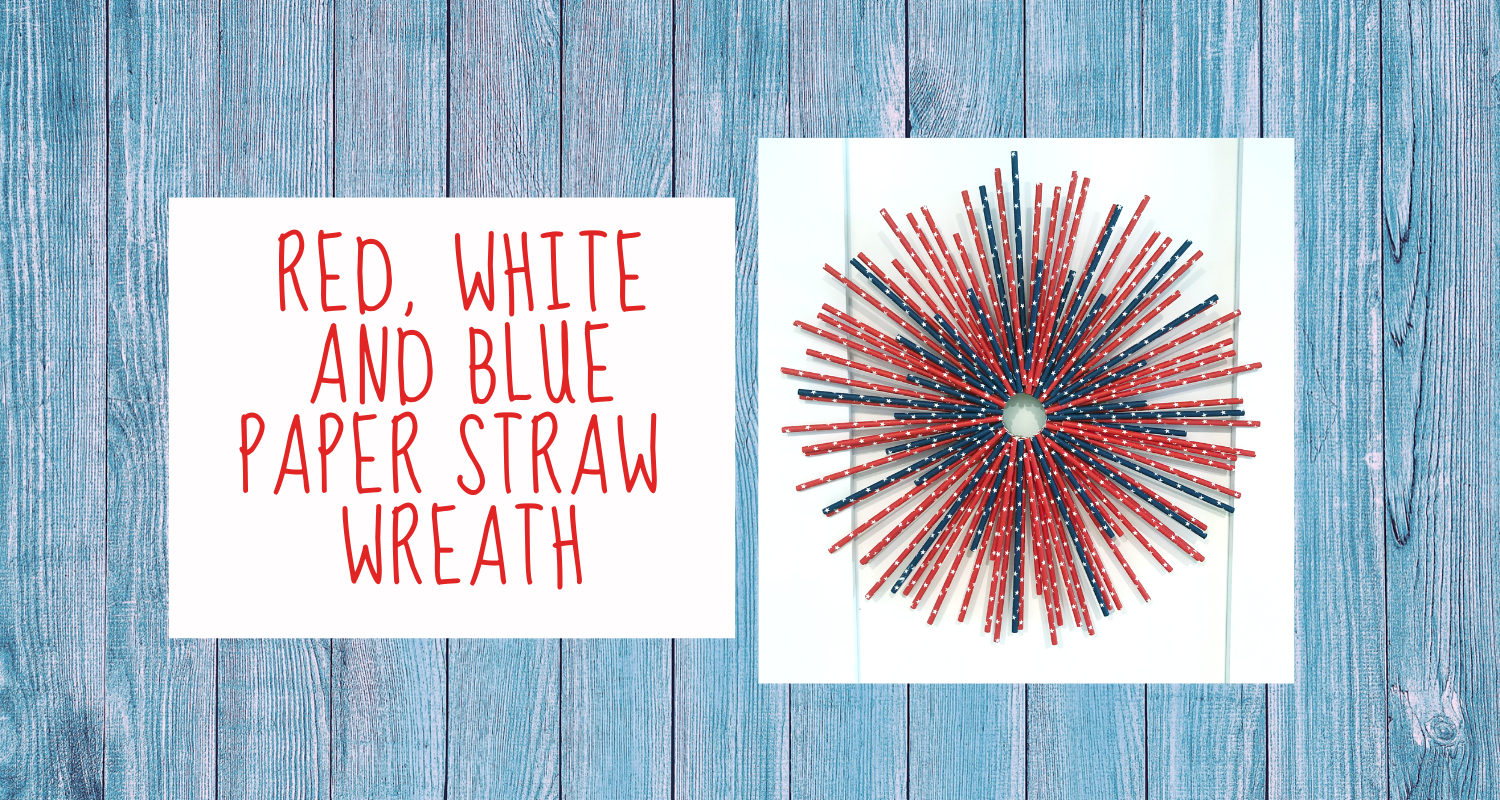 Red, White & Blue Paper Straw Wreath
It's time for the $10 on the 10th challenge, where a group of bloggers share ideas that cost less than $10! My project this month cost me only $6.  This month's theme was Red, White and Blue. Read below to see the Red, White & Blue Paper Straw Wreath I made.  Then, be sure to check out what all the other bloggers created, at the bottom of this post. (Also, you can click here to see all the previous month's challenges.)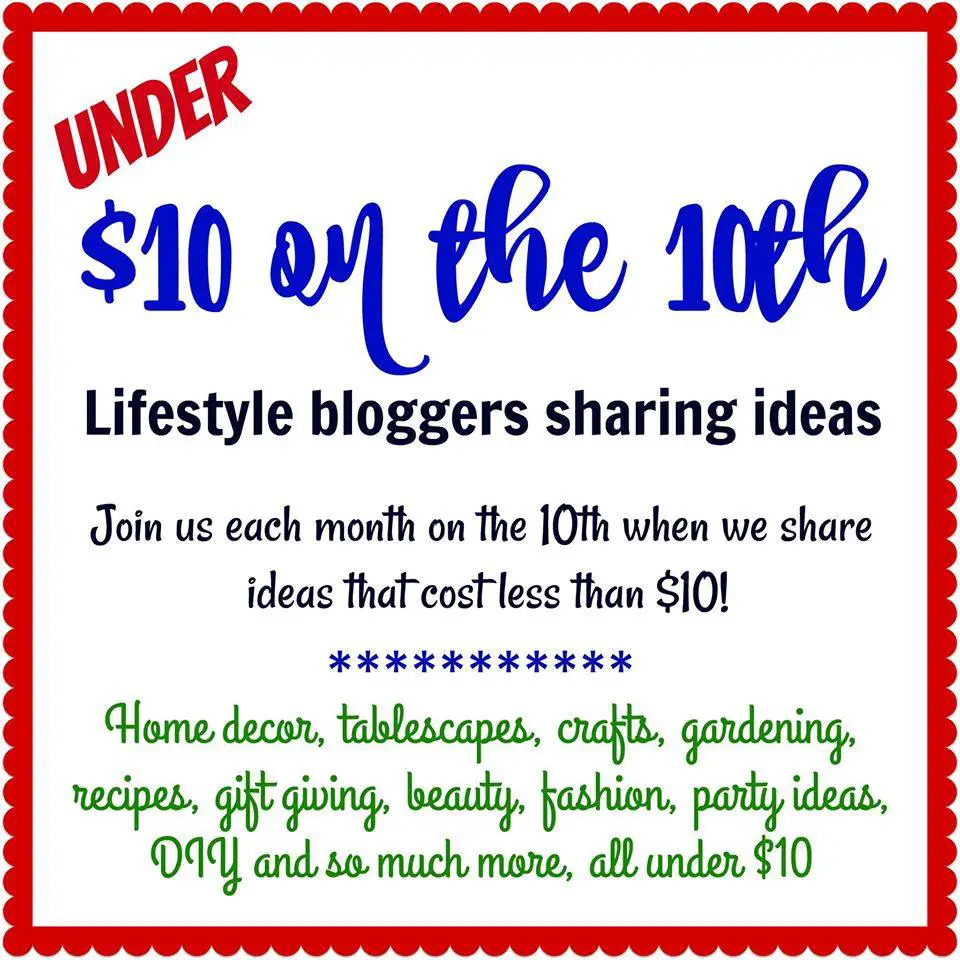 *This post contains some affiliate links for your convenience (which means if you make a purchase after clicking a link I will earn a small commission which helps keep my blog up and running but it won't cost you a penny more)!
Shopping for Red, White and Blue…
I went to the Dollar Tree to shop for materials for this challenge. I wasn't sure what I was going to make but did have a few ideas in mind. However, nothing was catching my eye until I spotted these paper straws. Somewhere, at some point (probably on Pinterest), I had seen similar straws used to make a wreath. I grabbed 4 packages of the red, and 2 blue ones. (When I wrote this post a few weeks ago, the links above linked to the exact straws I used. Now it appears they are sold out online. If you want these exact straws try going into an actual Dollar Tree store, or Amazon has these.)
Below are the steps I took to make this very easy project. I am all about easy! Also, I am not sure about you, but I am not a huge fan of drinking out of paper straws. I'd rather use them for crafts. LOL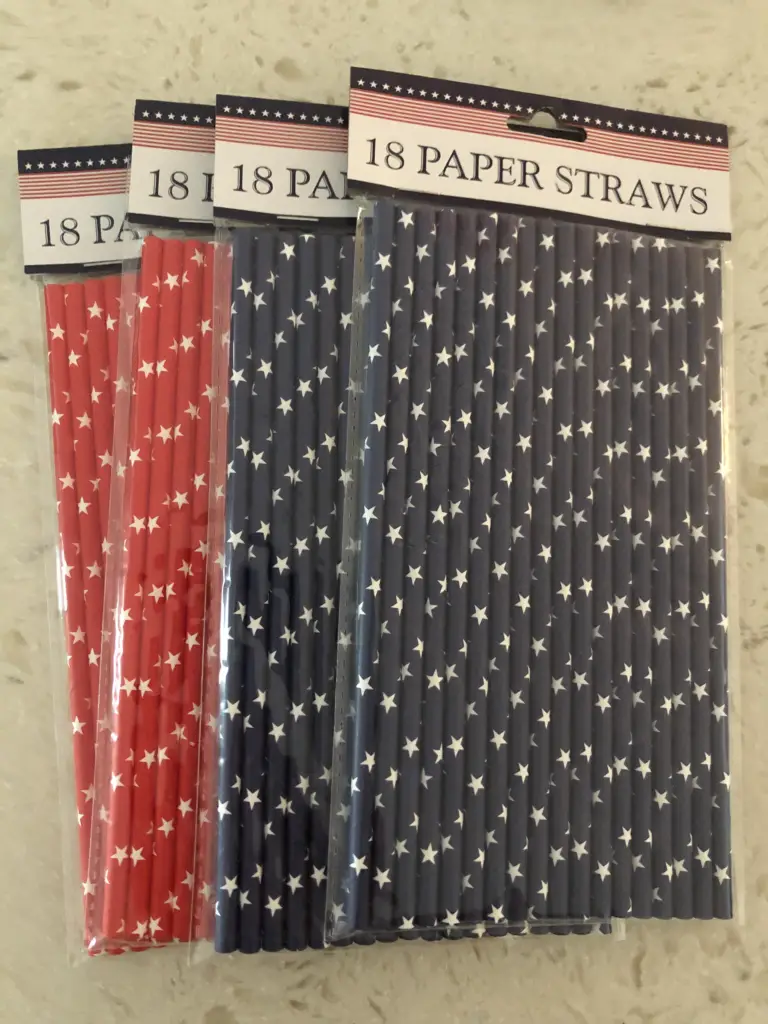 Step 1 in Making this Red, White and Blue Paper Straw Wreath…
I needed something to glue the straws to, so the first thing I did was cut out a cardboard circle to use as my base. It is not perfect, but I didn't care as I knew you wouldn't be able to see it anyway.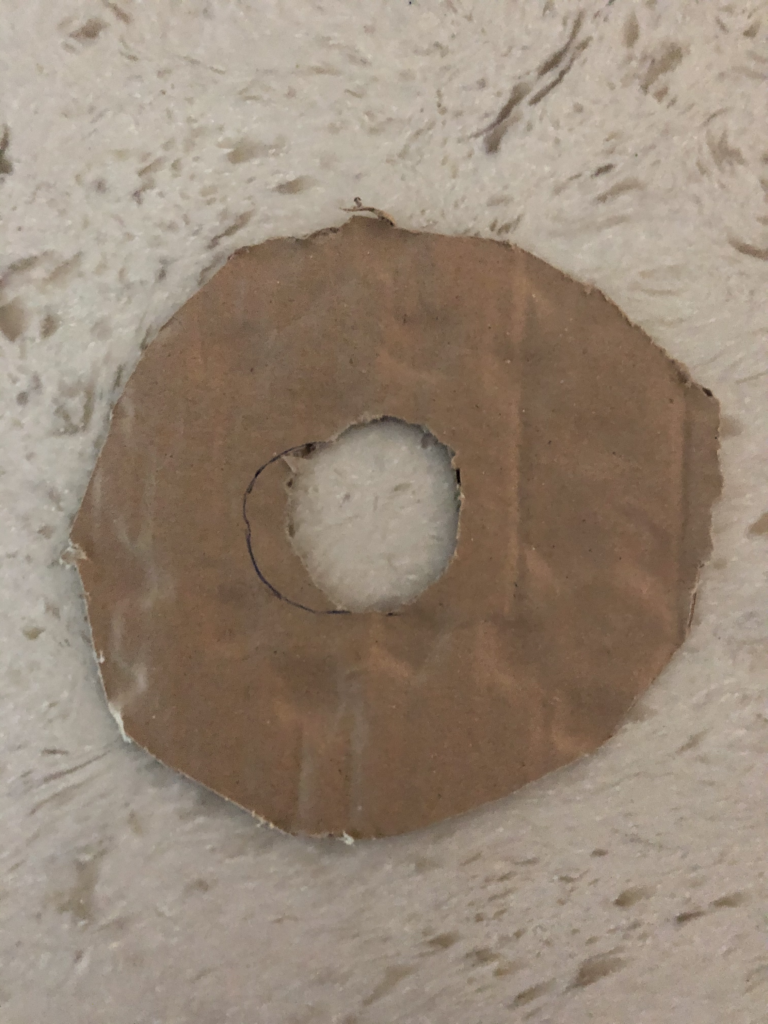 Step 2, Arrange and Glue the Straws…
Next, using your glue gun, start arranging and gluing the straws all around the circle until you can't see the cardboard anymore.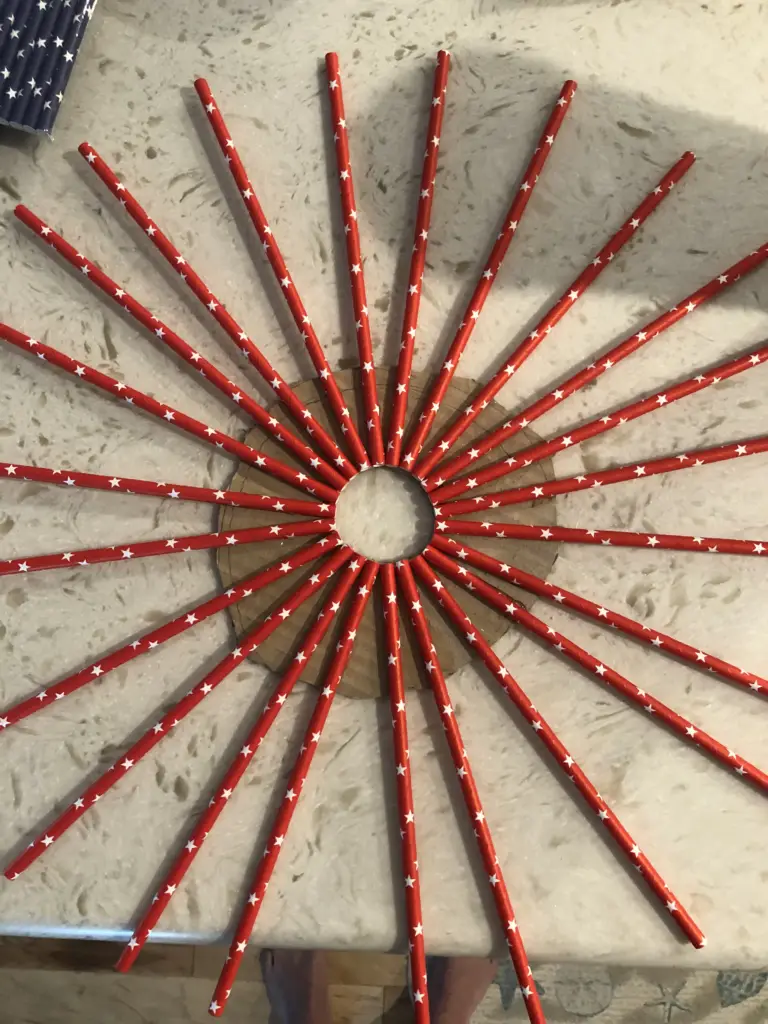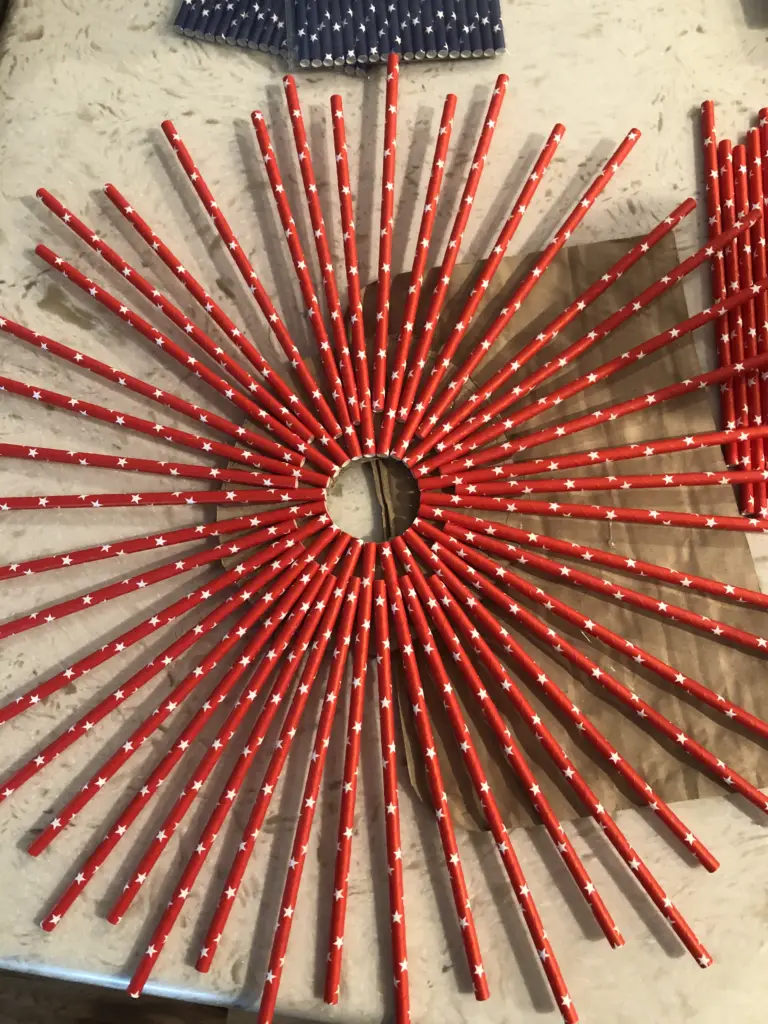 Feel free to add the straws however you want. I used more red than blue, but you could use all blue or all red, or alternate them, or do 2 red, 1 blue or whatever you like. Also, I cut some of the straws in half so I had different sizes and depths to work with.
Just keep gluing and placing straws until you are satisfied with how they look. So simple.
Step 3…
Lastly, I glued a piece of rope to the back so there was a way to hang it up.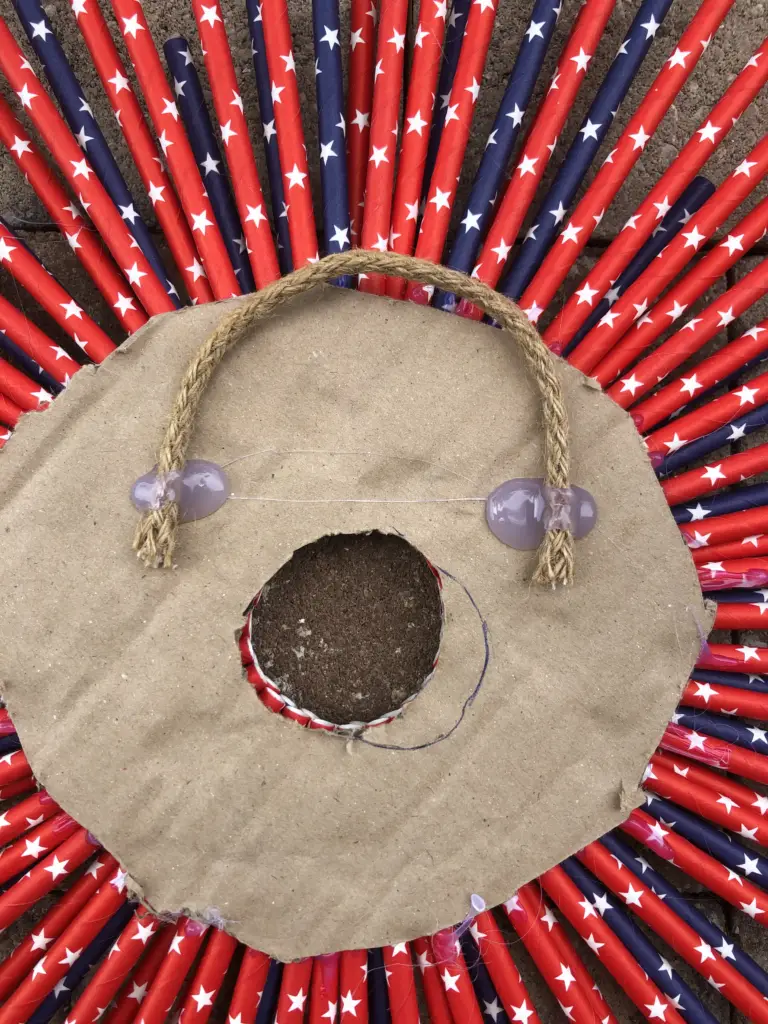 That's it! Hang and enjoy! This is perfect for Flag Day or Independence Day, or leave on your door all summer long.
I am not sure how long this will last on my front screen door in the Florida heat and humidity, but for only $6 I won't be to upset if it doesn't last forever. I did use some of this Finishing Spray to try to protect it for as long as possible. So far, so good!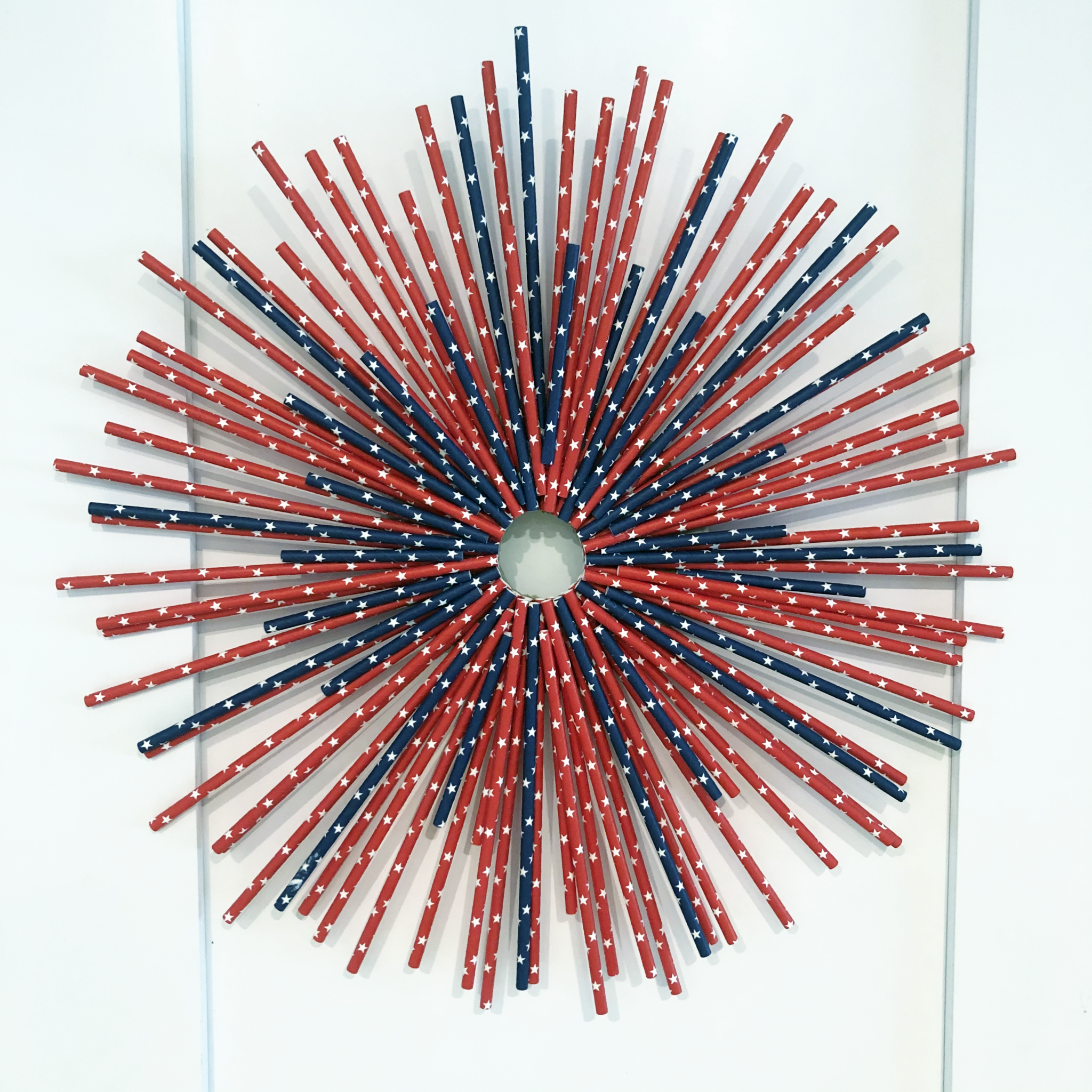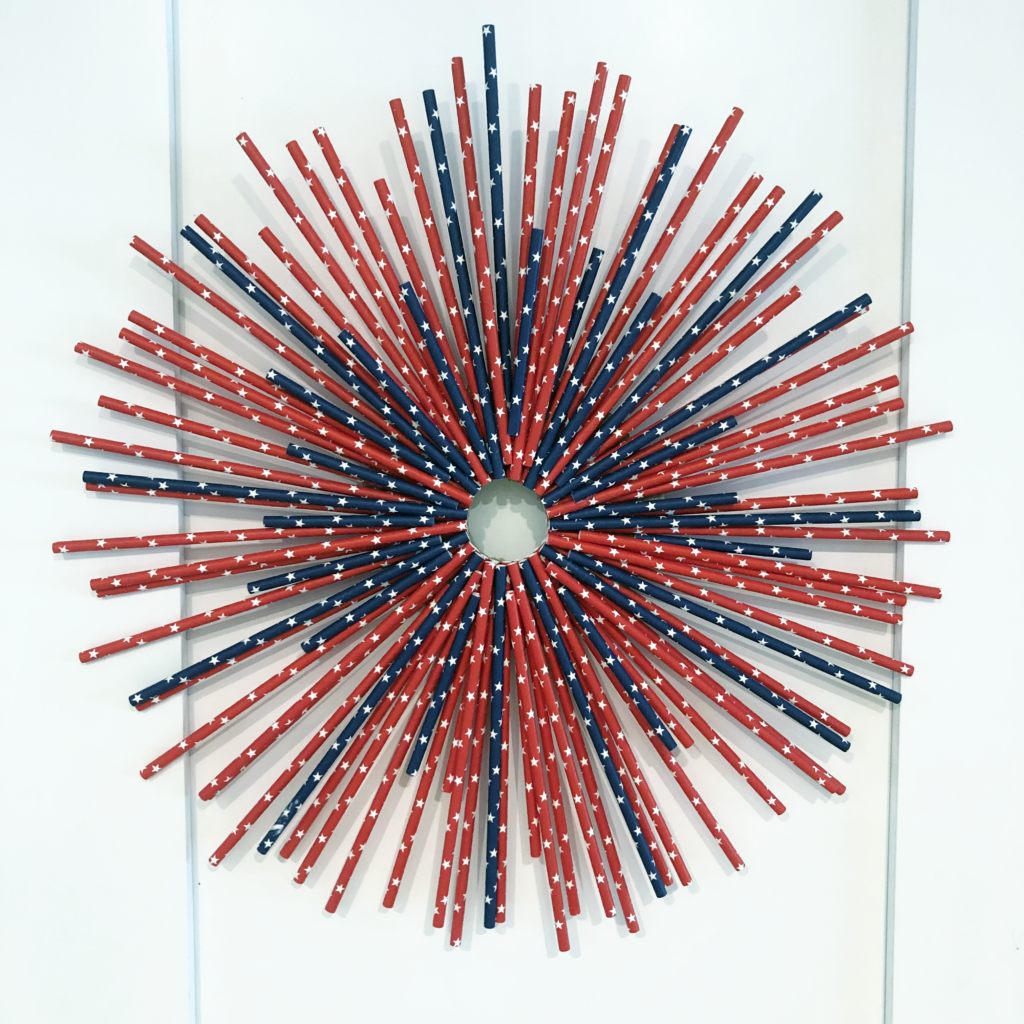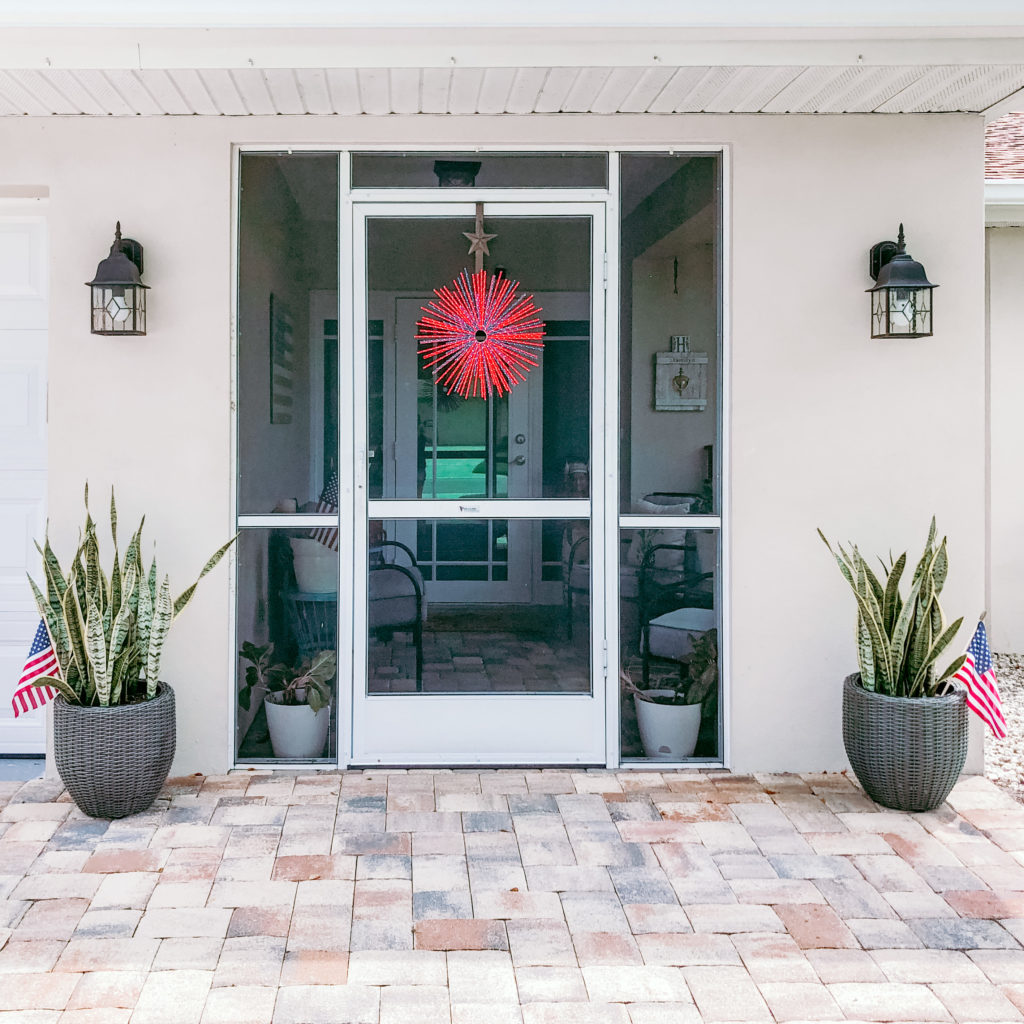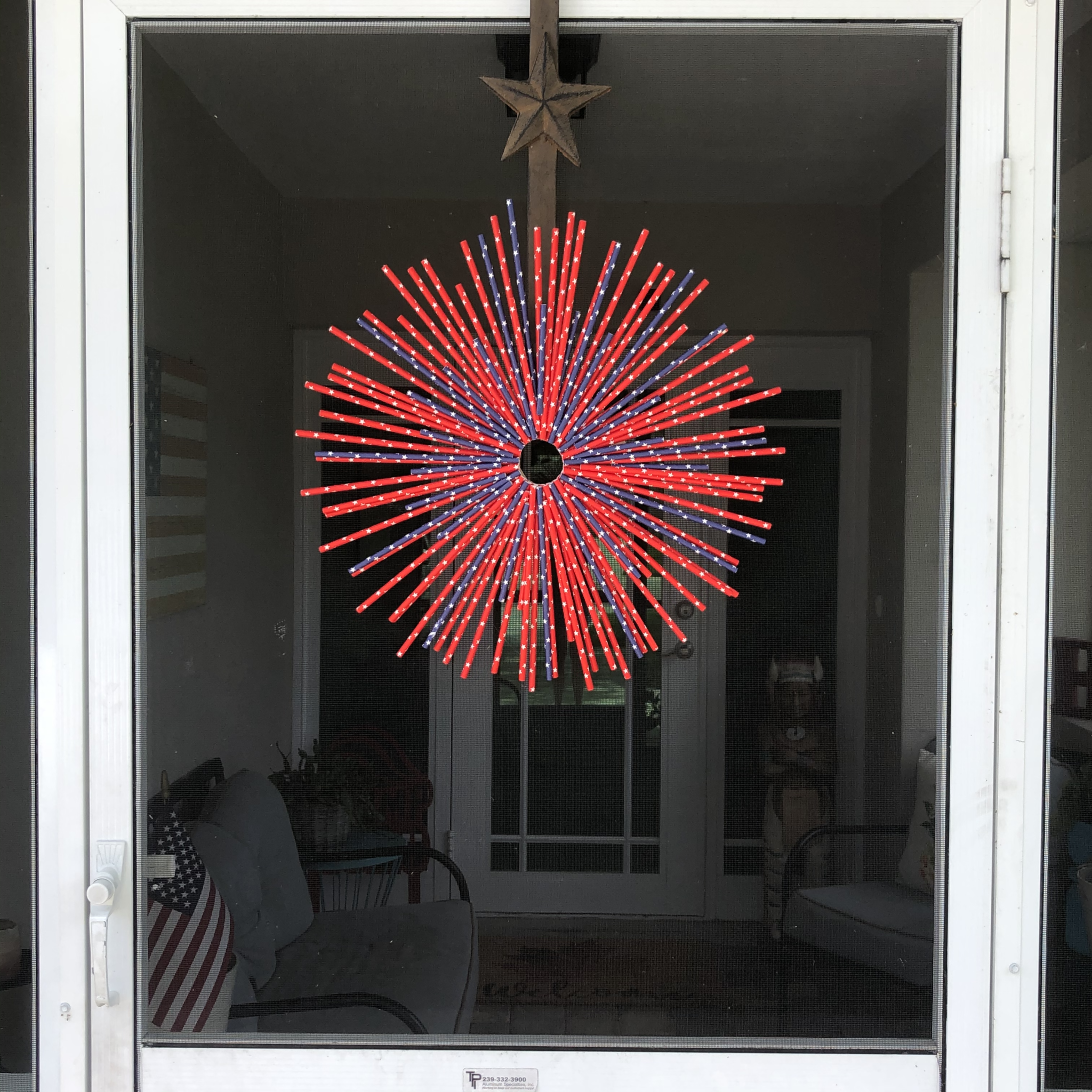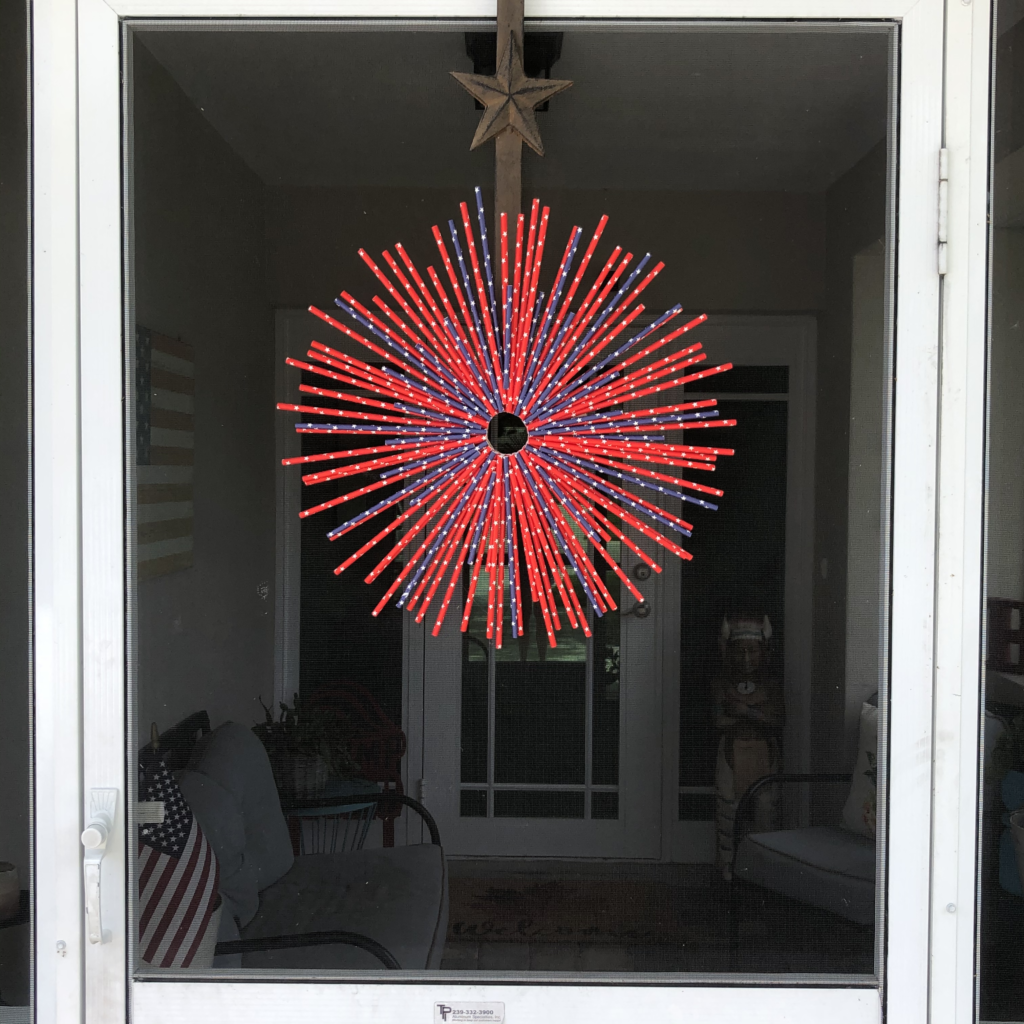 Pin For Later…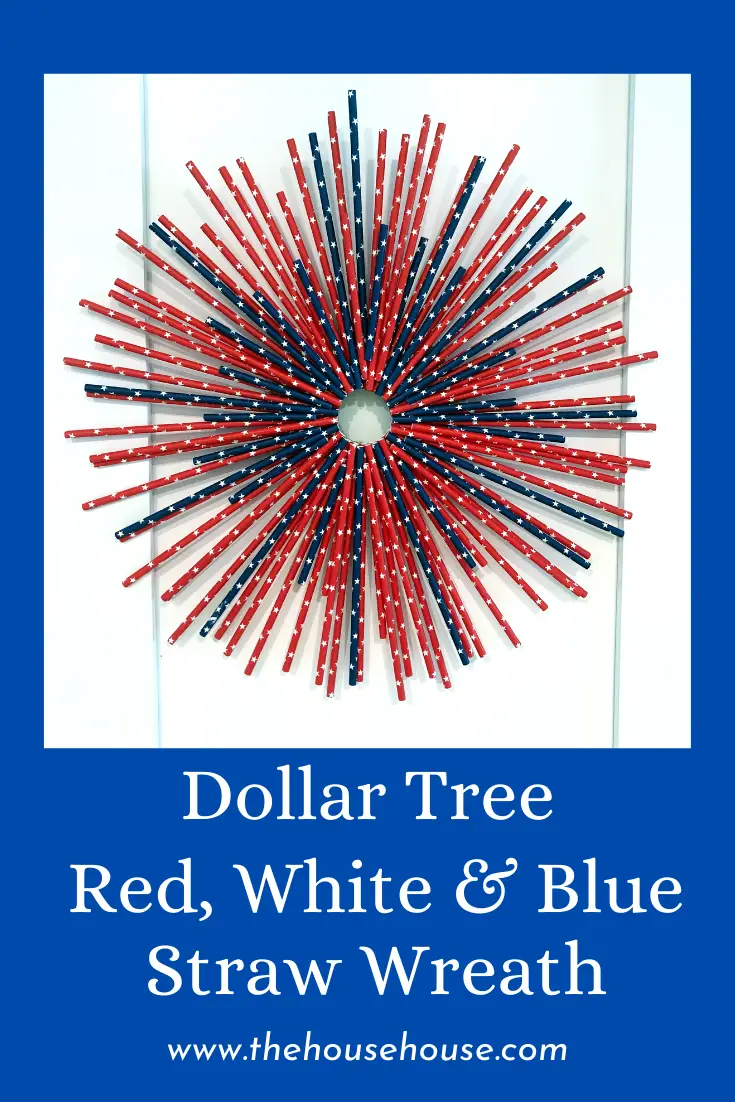 Check out what all the other bloggers in this challenge came up with…