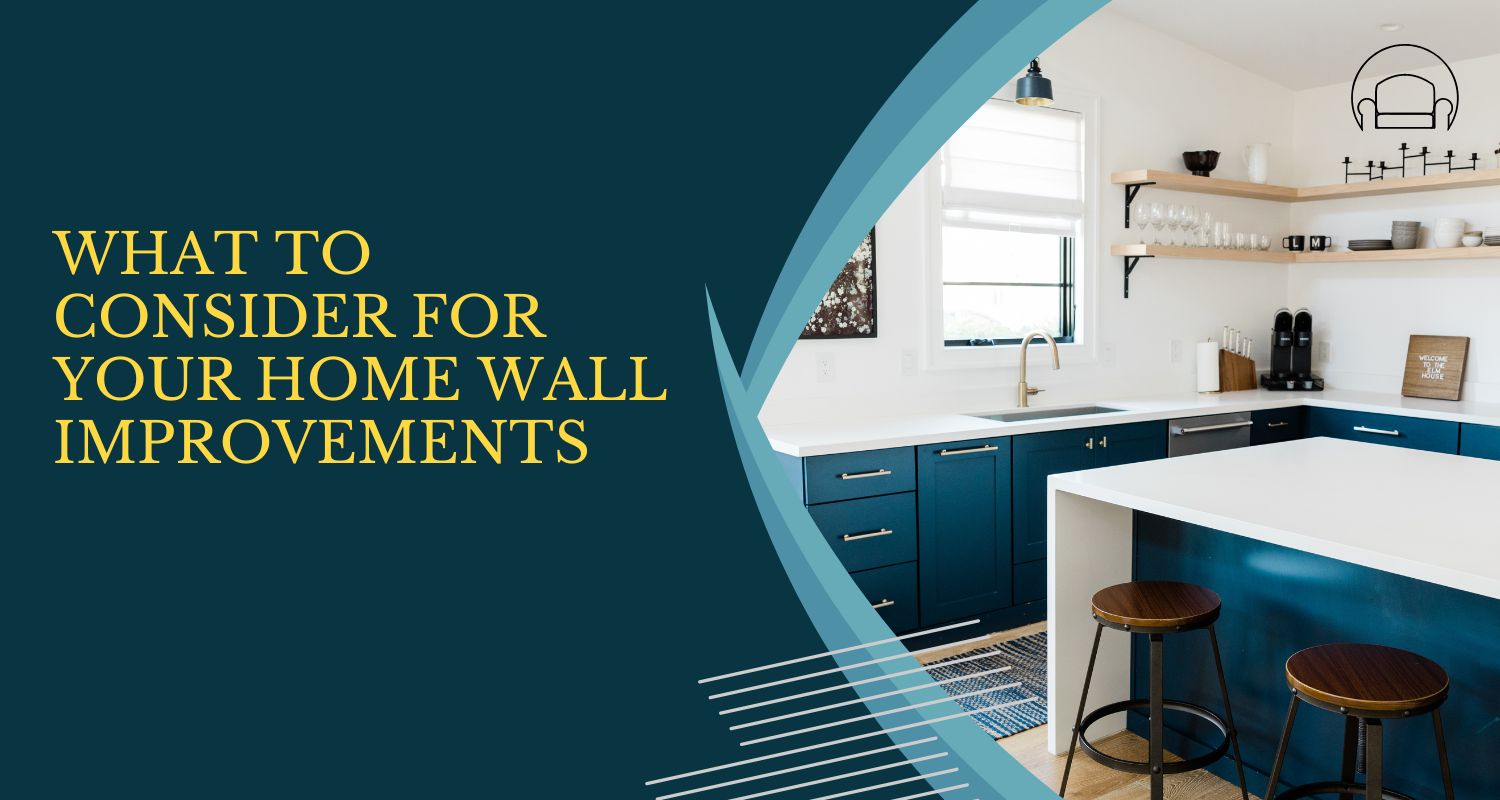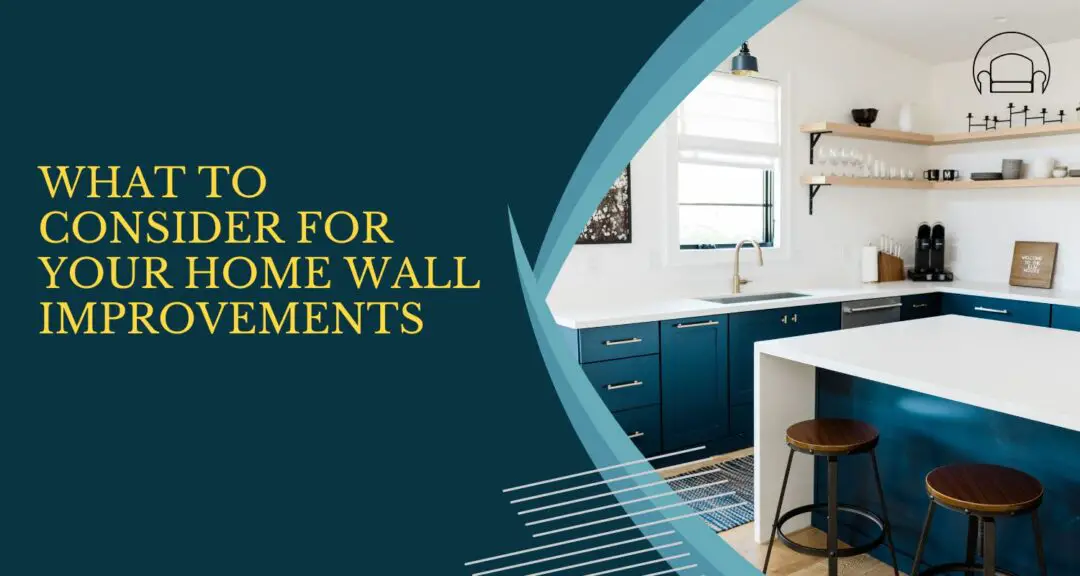 Changing the Home Walls: What to Consider Doing
In today's world, interior design is critical in transforming a house into a comfortable and aesthetically pleasing home. It goes beyond choosing colors or furniture; it involves carefully selecting and placing every aspect of a room, from lighting to wall decor, to create a cohesive and functional space.
According to a survey conducted by Houzz, a popular home design and renovation platform, a stunning 84% of homeowners in the United States have undergone or are planning to undergo some form of home renovation. Of these, 49% cited improving their home's design as a primary motivation for the remodel. Such statistics indicate a growing emphasis on interior design and highlight its significance to homeowners.
Changing the walls is one of the best changes you can make in your home's interior design. It's a simple but effective way to give your home a facelift and make it look more modern and inviting. But before you rush out to buy paint or wallpaper, here are some important considerations when changing the walls of your home:
Regarding interior home improvements, repainting your walls is one of the most effective and affordable ways to create a fresh look and feel in your space. It can add value to your home, visually and financially, and promote a sense of harmony and relaxation essential in creating a comfortable living environment. Here are a few ways to best approach repainting your walls:
Choose the Right Color Scheme
When choosing the perfect color scheme for your walls, thinking beyond just looks is essential. Different colors can impact mood and atmosphere, so choose something that compliments the energy you want to create in your space. For instance, to create a calming environment, go for cool hues like blues, greens, and grays. If you want to add warmth and vibrancy, choose reds, oranges, or yellows. Remember that darker shades can make a room look smaller, so use them sparingly.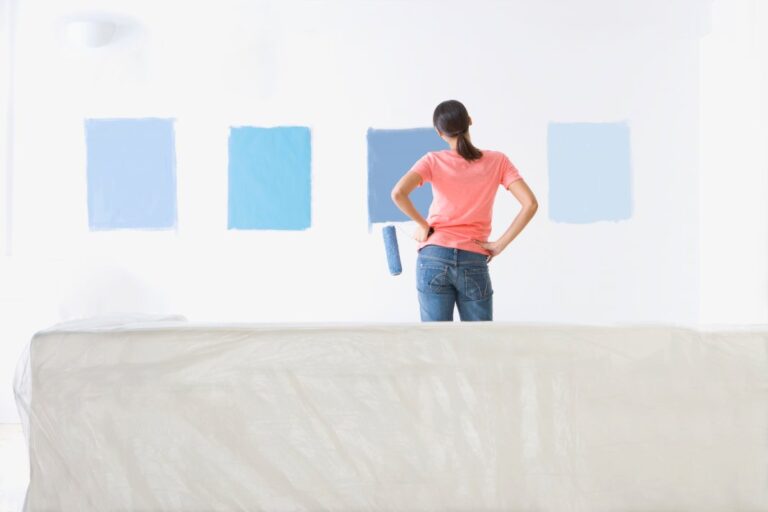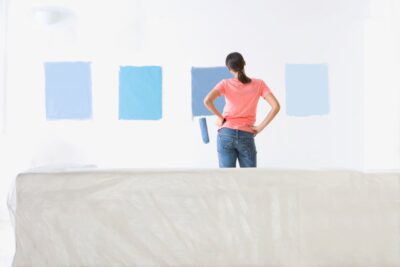 Prepare Your Walls Properly
Preparing your walls for painting is essential in achieving an even and polished finish. Start by cleaning them thoroughly to get rid of any dirt, dust, or grime that may affect the quality of the paint job. Then, fill in any cracks, dents, or holes with spackle or filler, and sandpaper them down until they're smooth. If your walls have old stains that won't come off, consider covering them with a coat of stain-blocking primer before painting.
Use High-quality Paint and Materials
Using high-quality paint and materials is critical to achieving a professional-looking paint job. Cheap paint, brushes, or rollers may seem like a bargain, but they often result in drips, uneven coverage, and a "cheap" finish. Invest in good quality paint, brushes, and rollers to ensure your walls look polished and last long.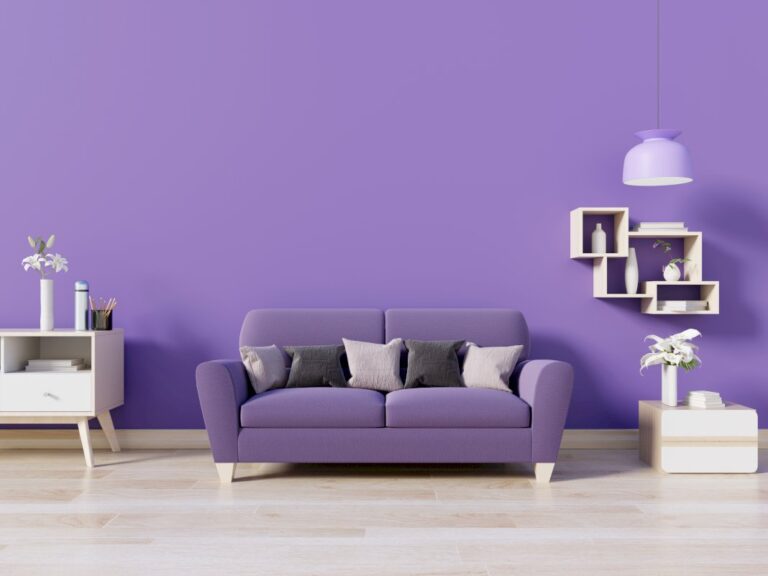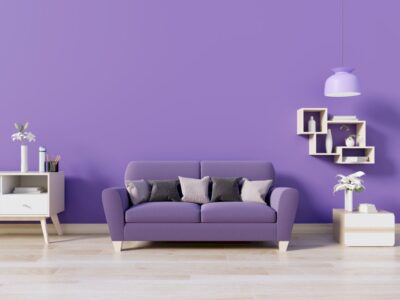 Consider Hiring a Professional
Painting your walls may seem like an easy DIY project, but it can quickly become frustrating and time-consuming if you're not experienced. Hiring a professional painter can be a wise investment, as they have the expertise, tools, and experience to do the job efficiently and effectively. Moreover, they can advise you on the best color choices and finishes to complement your space and vision.
When considering changing the walls of your home, it's not just the color that matters; it's also the materials used. Wall materials can significantly impact your space's overall look and feel, and choosing the right ones for your home is necessary for achieving the desired result. Here are some reasons why choosing wall materials is essential for interior home improvements:
Durability and Longevity
The materials used in your walls ensure their durability and longevity. When selecting wall materials, consider their resistance to mold, moisture, and wear and tear. The suitable wall materials can withstand everyday wear and tear, making them a significant investment in the long run. For instance, drywall is the most common wall material in homes, known for its durability and resistance to moisture.
Sound Insulation
Wall materials can affect your home's sound insulation, making it an essential factor to consider during interior improvements. If you live in a noisy neighborhood, choosing suitable wall materials can create a calm and relaxing environment in your home. For instance, acoustic wall panels are excellent for noise reduction and sound insulation, making them perfect for bedrooms, media rooms, and other areas where noise reduction is essential.
Aesthetics and Style
Another critical factor to consider when selecting wall materials is their aesthetics and style. The wall materials used in your home contribute significantly to its overall style and vibe. For instance, wood wall paneling is excellent for creating a rustic or traditional look, while glass walls are perfect for creating a modern and sleek feel.
Environmental Impact
Choosing environmentally friendly wall materials is an essential aspect of home interior improvements. Eco-friendly wall materials, such as bamboo, VOC-free paint, and recycled materials, are gaining popularity among homeowners due to their sustainability and low environmental impact.
Ceiling Matching
When considering changing your walls, consider how they match the ceiling. Your walls and ceilings should be harmoniously connected to create a cohesive atmosphere in your space. For example, if you have drywall on your walls, choose matching drywall for your ceiling to avoid an awkward transition between the two surfaces. Also, feel free to opt for a wooden ceiling if you have wood paneling on the walls.
Ceiling wall panels are also a great option when matching your walls with the ceiling. They offer an elegant and sophisticated look that ties the two surfaces together, creating an aesthetically pleasing atmosphere in your home.
Final Thoughts
Changing the walls of your home can be a great way to give it a facelift and improve its interior design. However, before doing so, please consider factors such as wall paint color, materials used, sound insulation, aesthetics, environmental impact, and ceiling matching to select the perfect option for your space. With careful consideration and planning, changing the walls of your home can be an enjoyable and rewarding experience!