These DIY natural lip balms are made with pure USDA Organic and Non-GMO Project Verified ingredients from the Garden of Life. They are so simple to make and can be used as stocking stuffers during the holiday season or wedding and party favors.
I crafted this recipe several years ago while living in Rhode Island. The harsh winter months left my lips so dry and chapped. This formula was the only one that worked really well for me. One use and my lips felt soft and hydrated for days. …unlike the chemical ridden products that I spent a small fortune on. I swear that they use ingredients to dry my lips so I will buy more.
Now that I live in Florida, I find that I have dry chapped lips less frequently. However, the winter months are quickly approaching us causing the air to cool down and the humidity to subside. I'm noticing that my lips are a bit dry these days. So maybe it is time to make a new batch and share it with all of my friends and coworkers at the Garden of Life.
You will need some tins to house your lip balm. They can be purchased at most craft stores or online. I prefer them over the plastic white tubes because I also like to use the balm to soften and condition my cuticles. I find that it is easier to apply from a tin.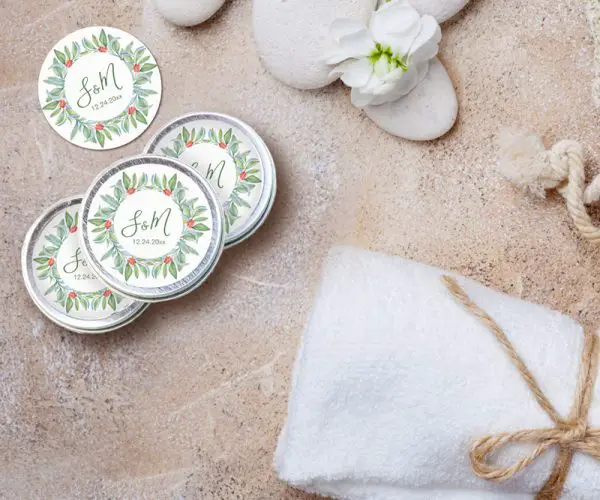 Double, triple or even quadruple this recipe if you would like to make a larger batch of lip balm.
< Stay tuned for an easy to follow video tutorial >
Ingredients:
3 tbls Garden of Life Raw Extra Virgin Coconut Oil
3 tbls Bees Wax Pellets
3-5 drops of Garden of Life 100% Organic & Pure Peppermint Oil (optional)
Recipe:
In a double boiler heat your coconut oil and bees wax until completely melted. Be sure that you don't bring it to a boil. Remove from heat and add optional peppermint essential oils. The essential oils give your lips a cooling and tingling sensation. Add the mixture to your small tins and let stand until solid.
Optional Tip: Melt in a bit of lipstick for a sheer hint of color.
You can even decorate your tins with favor stickers featuring my original watercolor artwork in a variety of festive designs. Personalize them with your very own custom greetings and use them as birthday party favors, wedding favors, or Christmas stocking stuffers.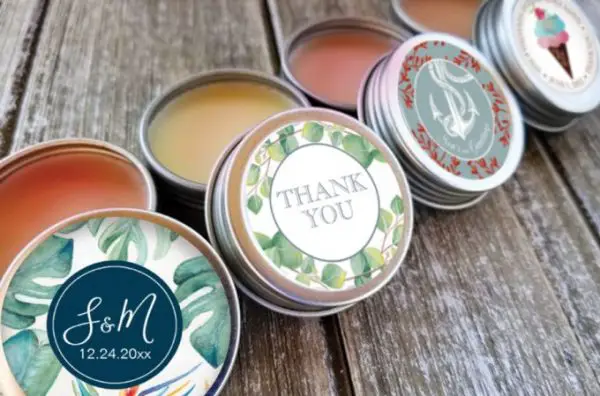 Click here to see more label designs >> VGInvites
Have you tried this recipe? Perhaps you would like to share your experience with us in the comments section below: