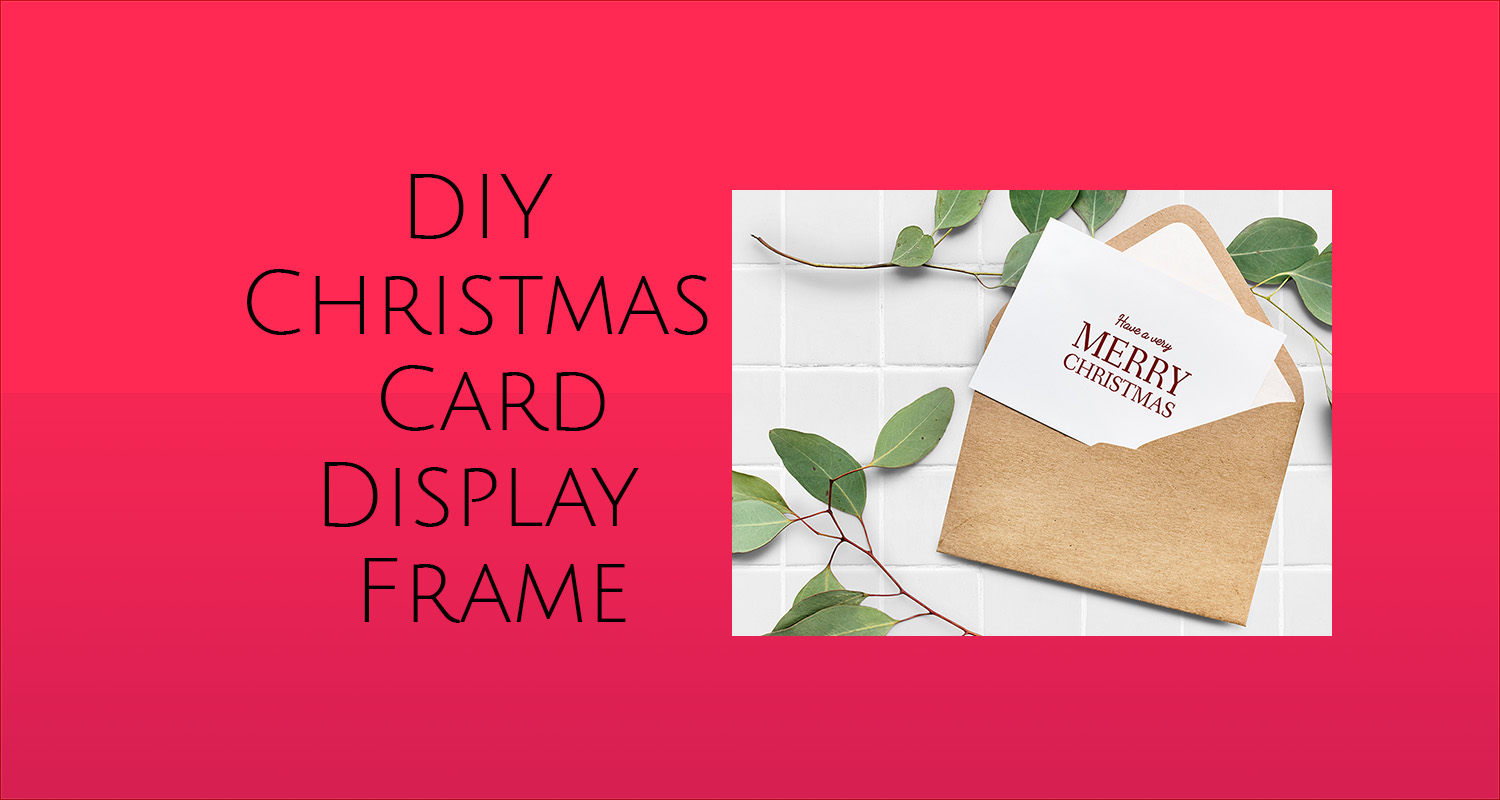 DIY – Christmas Card Display Frame
I don't know about you but I love getting Christmas cards every year.  I love seeing all my friends and family and their kids and how much they have grown since last year!  All the beautiful and creative cards out there make me happy.  But, I really had no good place to display them all.  Plenty of stores sell card holders, but none of them really spoke to me!  Ya know what I mean? So I decided to make one out of an old picture frame that my husband 'recused' from someone's trash pile. I knew we'd find a purpose for it some day. (He also 'rescued' this old table that I revamped and love).
The frame had been in our garage for quite some time when the idea to make a Christmas Card Display Frame popped into my head.  The frame was in decent shape, and was pretty big at 4.9 feet tall by 2.5 feet wide, which I thought would be a perfect size for a display frame.  It had no picture inside of it.  It was just the frame by itself.
What we did…
We ended up buying 2 pieces of beadboard paneling from Home Depot and then had to cut it to fit inside the frame. One sheet was not tall enough so we had to use 2 and stack them on top of each other. Then we glued it to the inside lip of the frame and around the back to make sure it was secure.  We also put a piece of masking tape across the back on the wood, where the 2 pieces met, just to make sure if would stay together.  Not the fanciest looking thing, but it worked!
The frame was already white but was dull and beat up, so I painted it white again to freshen it up.
Here is how it looked…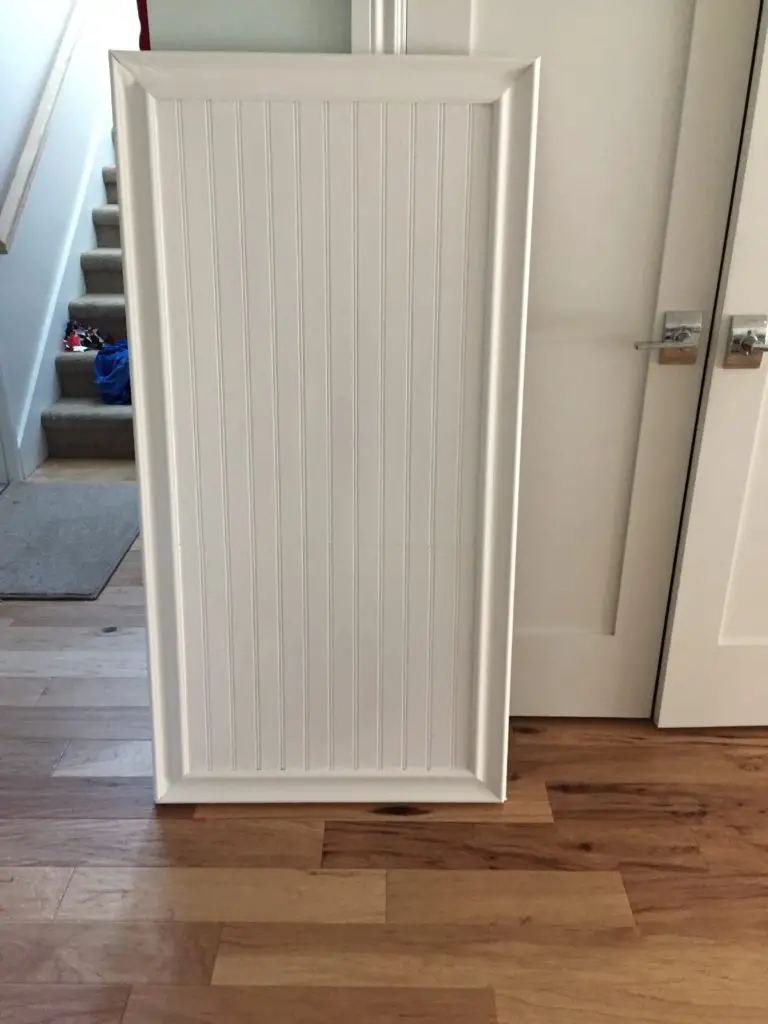 How to hang the cards…
Once the paint dried and it was all assembled, I glued pieces of twine to the front to hold the cards.  I use these mini clothes pins to hang the cards up. Or you can get this set on amazon that includes both the twine and the clothespins.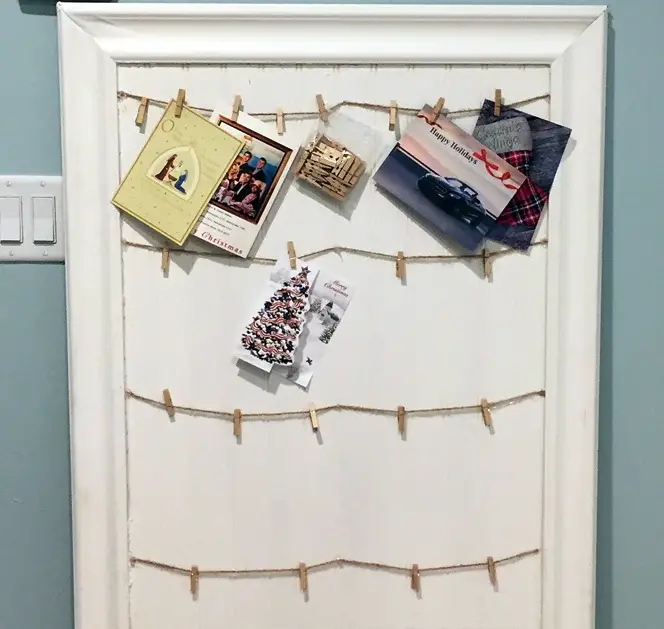 And below is the final product!  This wasn't very hard to make and looks pretty good.  We usually get a LOT of cards so I know this will be filled up by the end of the season.
I have it leaning against the wall in my front entrance for now, but I am thinking I can use it year around if I hang it up somewhere.  We just need to find a place.  Then I could hang pictures in it and change them out all the time.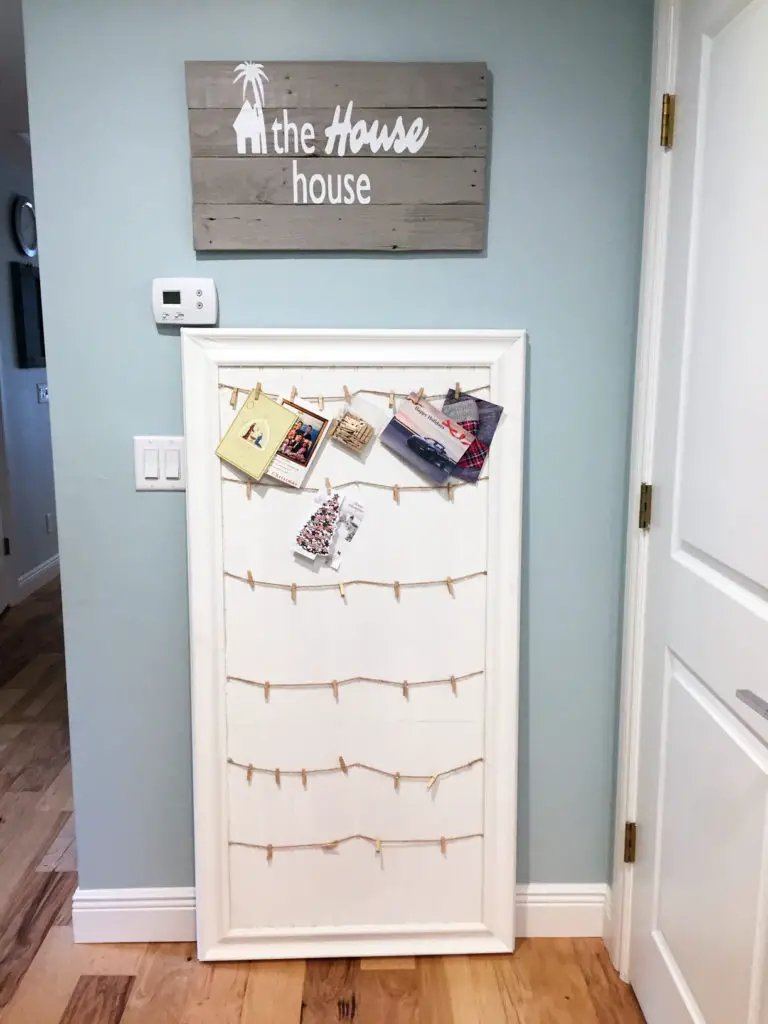 What do you think?
Speaking of Christmas cards….I gotta get to work on mine.