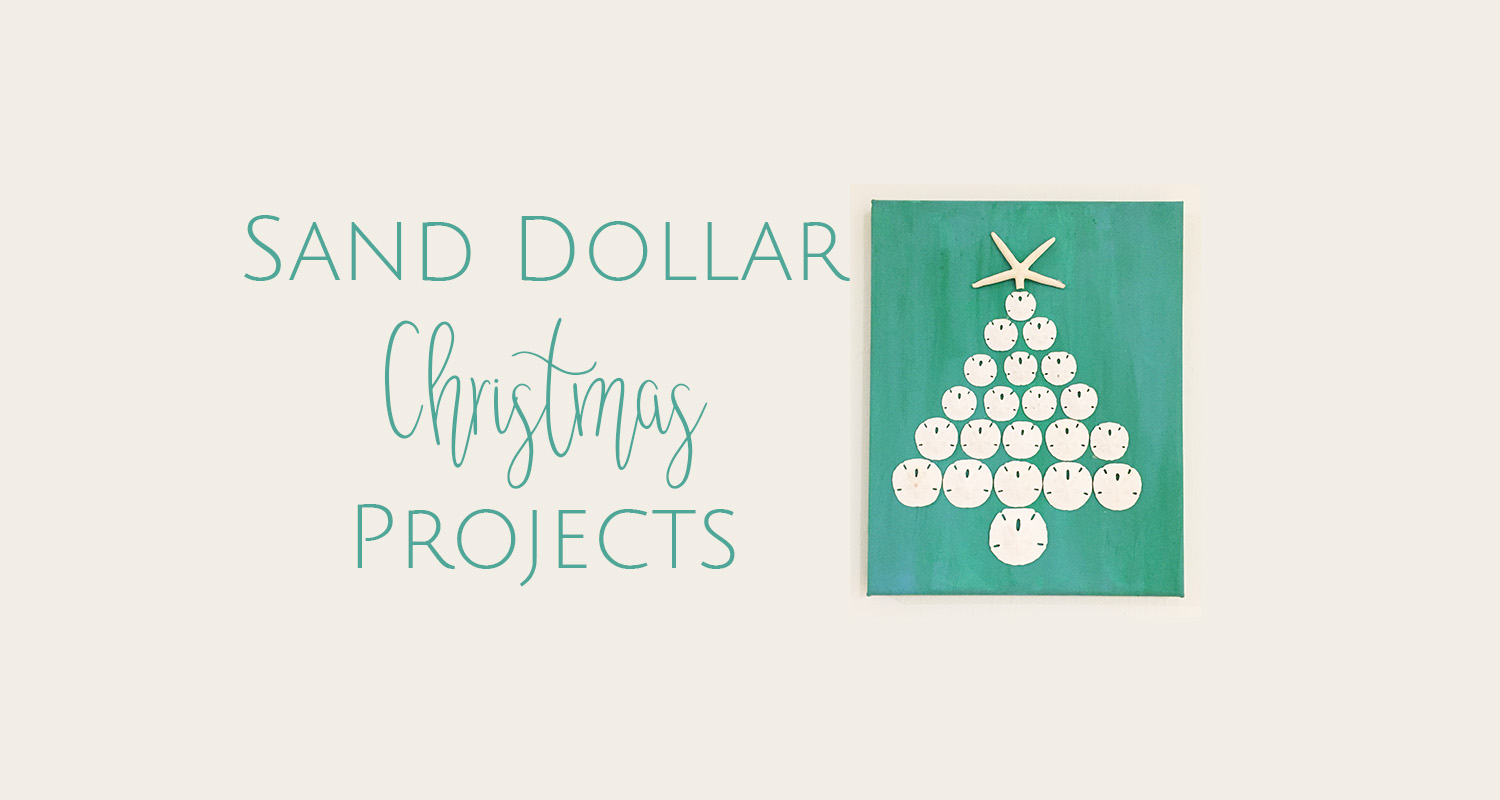 Sand Dollar Christmas Projects
A few months ago I made this DIY Project using a bunch of the broken sand dollars that we found washed up on the beaches here in Naples, FL.  I still have so many left over (both broken and unbroken sand dollars) so here is what I did with some of them (and I still have a ton left over).
NOTE:  I assure you these sand dollars were not alive when I took them from the beach.  I have had comments from several readers that I was insensitive and should never take sea life from our waters only to kill them to make crafts.  These were 100% dead when I took them.  We had a horrible red tide last year (and this year too, as a matter of fact) and unfortunately there were thousands of sand dollars, other shells, as well as fish washed up on our beaches.
This post contains some affiliate links for your convenience (which means if you make a purchase after clicking a link I will earn a small commission which helps keep my blog up and running but it won't cost you a penny more)!
Materials Used in this Project
Sand Dollars you can purchase them on amazon!!!
Glue Gun
Felt
Ribbon
Florida Snow Men…
We don't get snow here in Southwest Florida so this is my version of a 'florida snowman'!  I thought of this idea and then went to Pinterest to see if others did too, and um yes they did.  There are tons of other sand dollar snow men out there, and ornaments too.
Here is my version.  I made a whole family.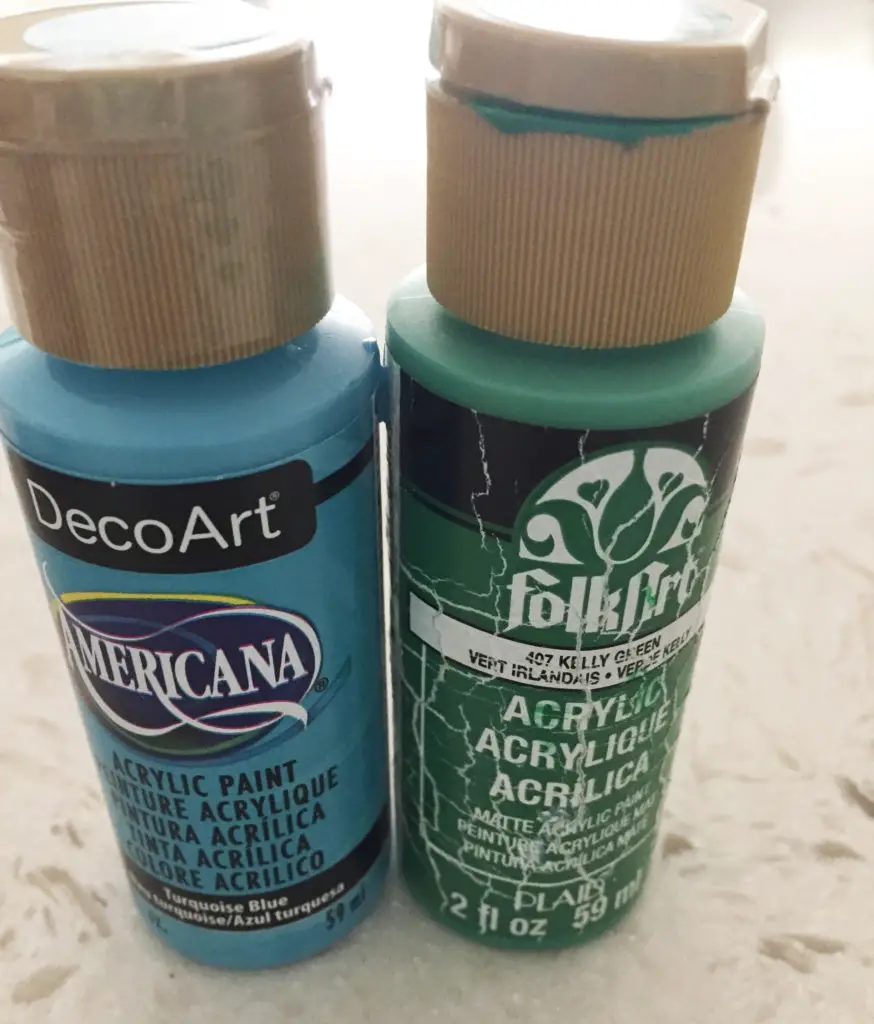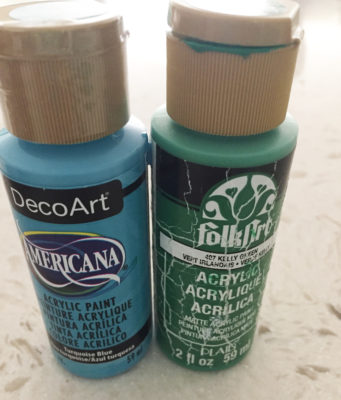 I bought a 8×10 set of 2 canvases from Hobby Lobby and then painted it this greenish blue color. I used these colors, only because I had them on hand from when I did this DIY Artwork project for $23.  Since the Kelly Green was running low, I used more of the blue.  You can use any color you want.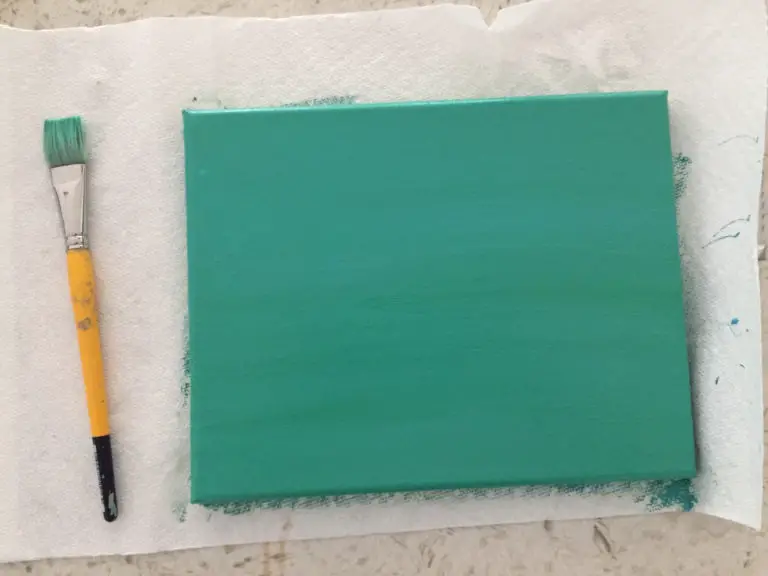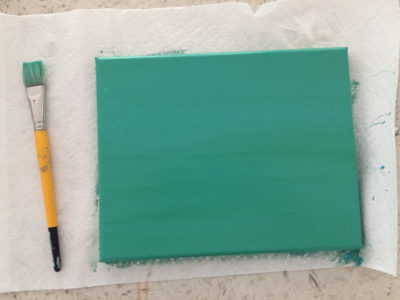 Then I just played around with different shapes and sizes.  We are a family of four so I did a mom, dad and 2 kids.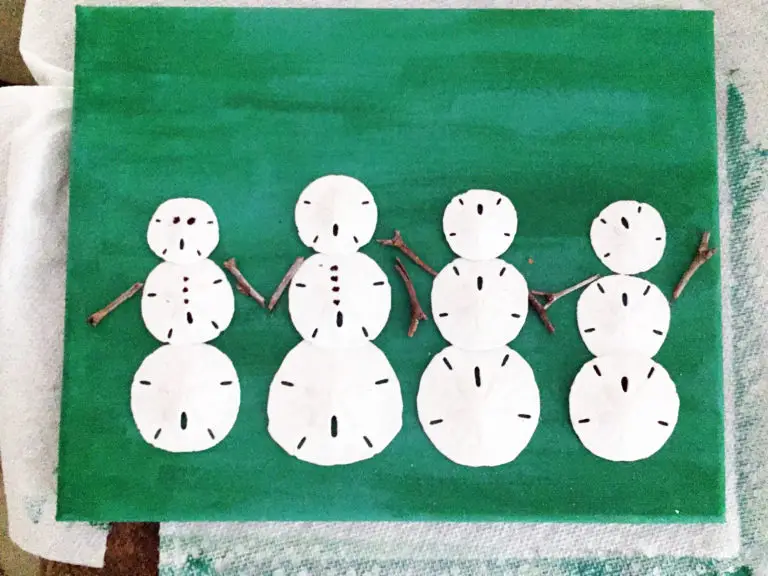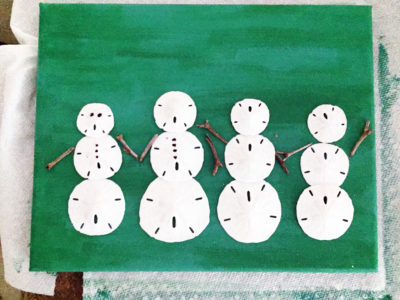 Then I used my glue gun to glue them to the canvas.  Once they were glued, I found some black ribbon (top hat), some red and green ribbon (for the scarves), and red felt (for the hats) around my house.  Lastly, I found some tiny sticks in the yard for the arms and glued them all down.  That's it.  Pretty self explanatory.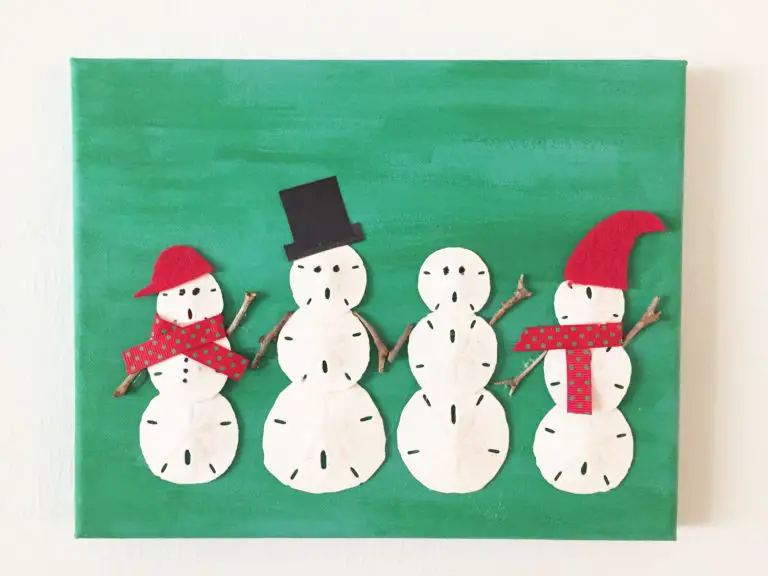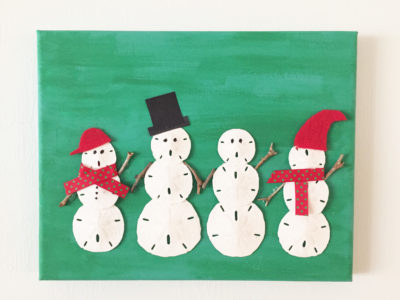 Christmas Trees…
I still had a ton of broken sand dollars so I made a broken sand dollar tree and an unbroken one too.  Not sure which one I like better?
Other Uses, Garland!!!….
My friend's Juli and John made this garland for their Christmas tree with all the sand dollars that they found here in Naples.  How cute!  I might have to copy this idea since I still have lots left over.
ENJOY!!!! And Happy Holidays to you all!
PIN for later…