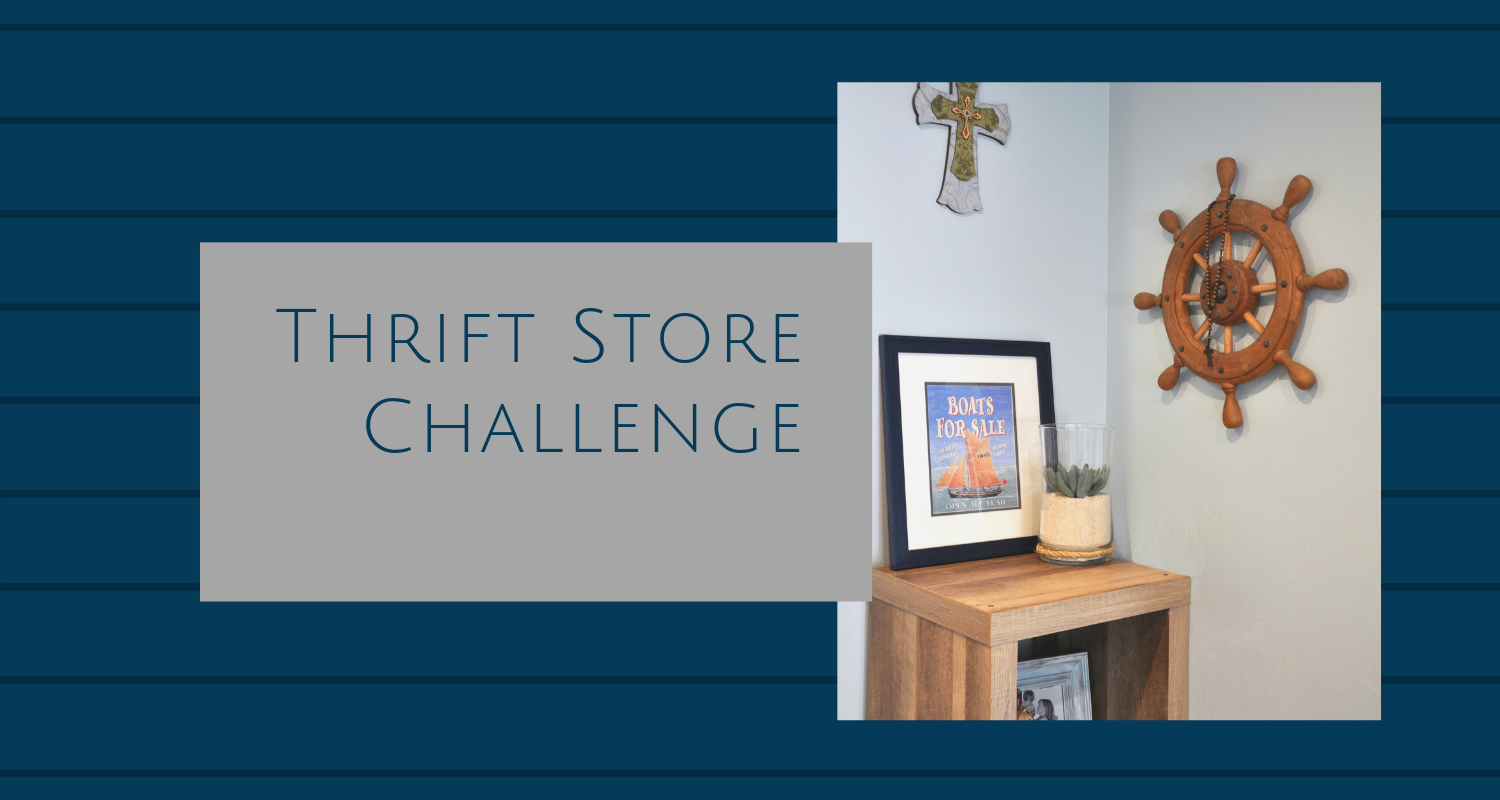 I have been invited to participate in a Thrift Store Challenge with some fun and very creative bloggers! Links to all their blogs and their amazing projects are listed at the bottom of this post.  Please check them out.  For this challenge, we did not have a theme or any budget (but try to keep it as budget friendly as possible).  Just buy something from a thrift store and spruce it up, paint it, etc. and do what you wish with it.
Items I found for the Thrift Store Challenge….
I actually found 2 items. The first is this artwork. I've been re-doing my guest bathroom in the One Room Challenge with a Nautical,  coastal vibe and have been on the hunt for some vintage-looking artwork and accessories.  I visited my local Goodwill and couldn't believe I scored this little piece of art for $3.99!  I loved the picture but wasn't really diggin' the frame.
So, what to do about the frame?
I thought about buying a new frame, but then my husband suggested I just paint this one.  What a good idea!  So, using some left over paint in the color Nocturne Blue from my bathroom makeover, I gave it a few quick coats. (Before I painted it I taped off the glass for easy clean up.)   I figured if I didn't like it, I could always find a new frame to replace it.   Luckily, I love how it came out.  This is such an easy and cost effective way to update your artwork and using left over paint from my garage it cost me zero money.
My other Fun Find…
The other item I got was this simple vase for only $2.99.  Here is what I did with it.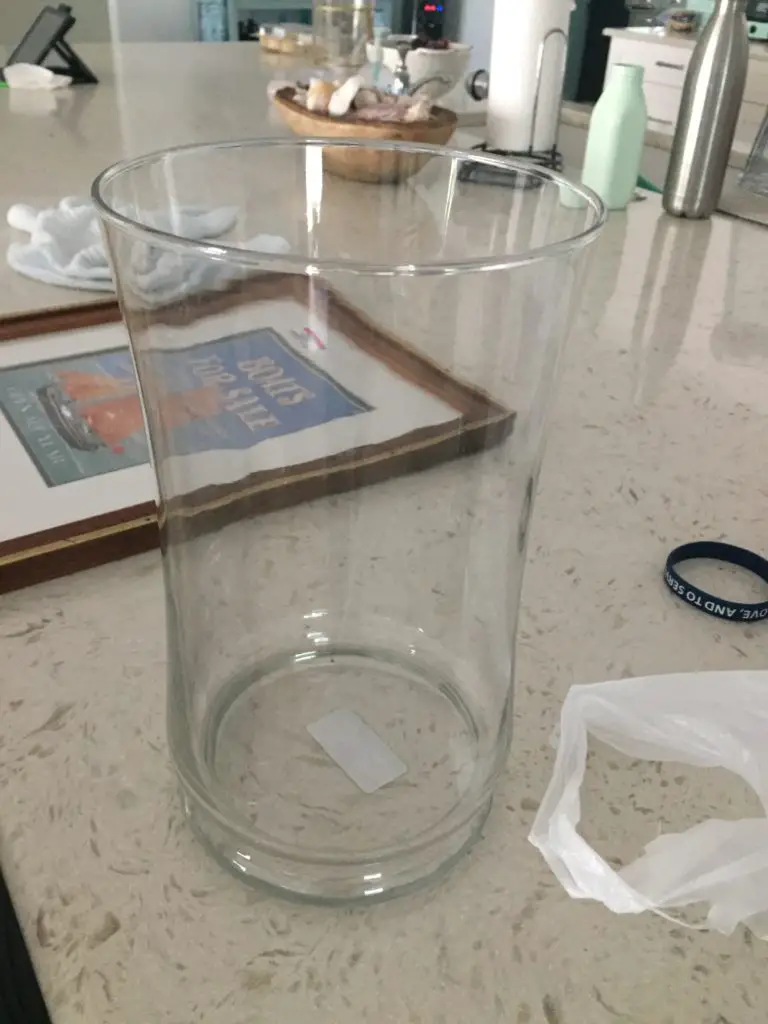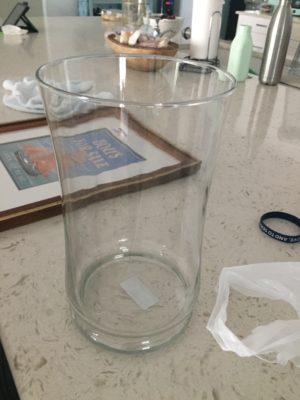 I really liked the shape of this vase and decided to make a quick and easy coastal centerpiece using supplies I had on hand.  (I did have to buy this faux succulent from Hobby Lobby.)  The rope was left over from this End Table Coastal Makeover.
First, I used my glue gun to glue the rope to the bottom of the vase.
Next, I filled it about half way with some sand we had leftover from our DIY Tiki Bar and stuck the succulent right in the sand.  If you follow me regularly you know I am all about simple and easy projects, and this one couldn't be much easier.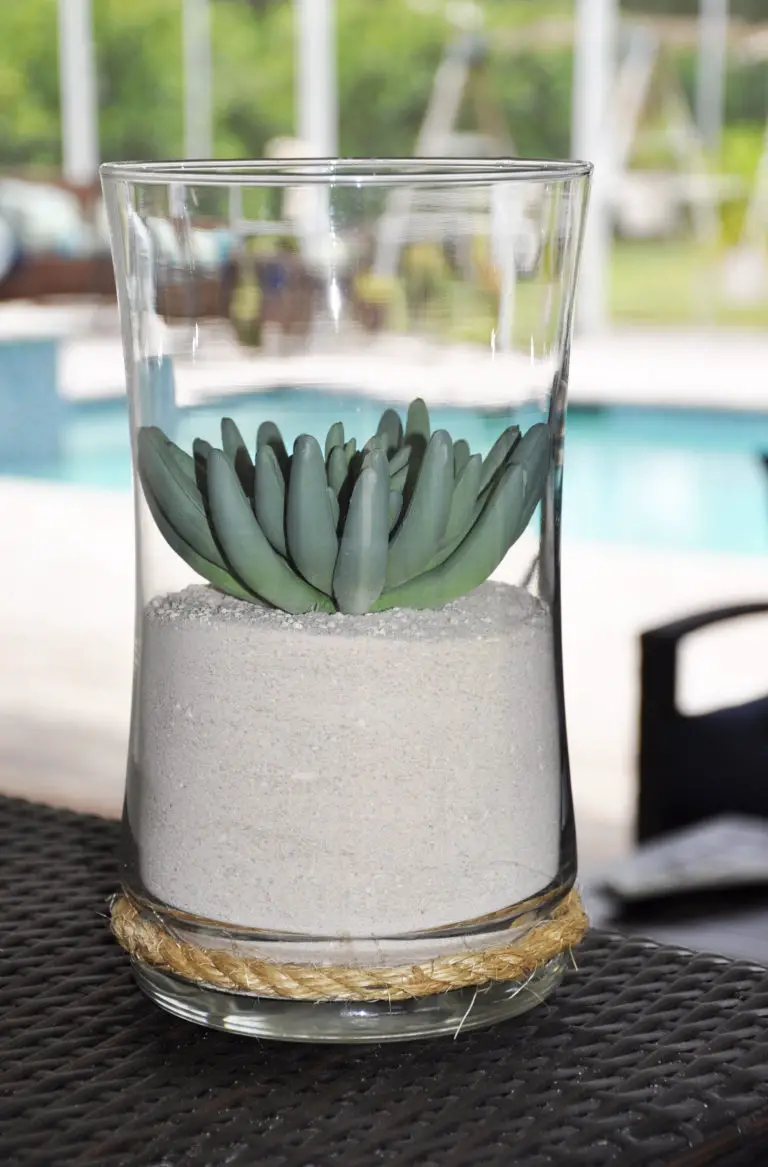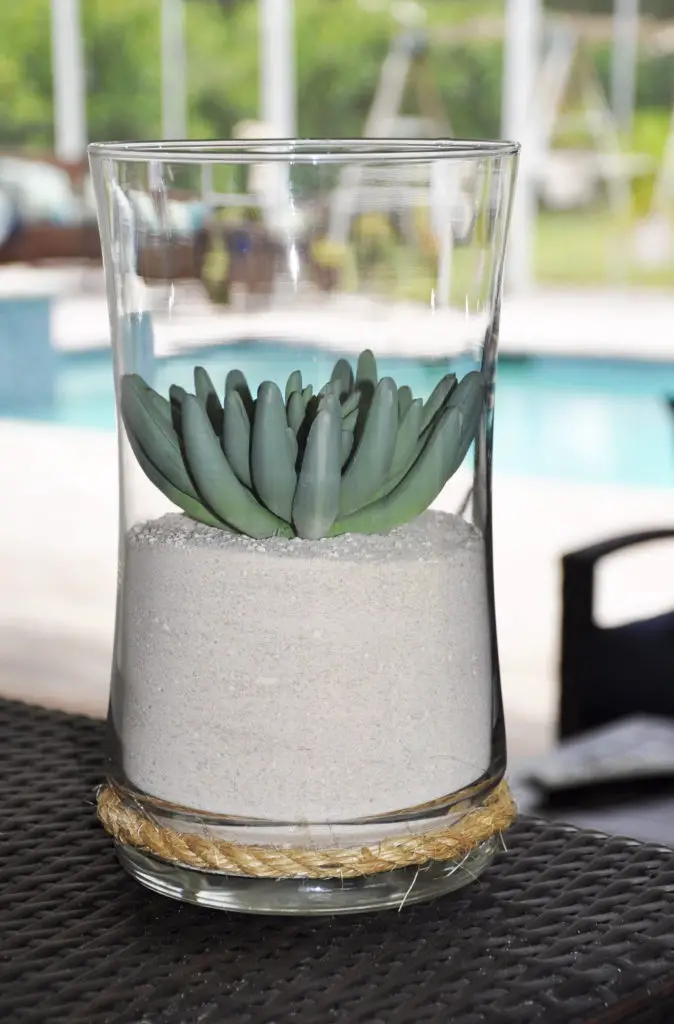 Final Outcome…
Here they are together.  I plan to move these into the Guest Bathroom, but for now, they will live on the top of the shelving unit in our entryway.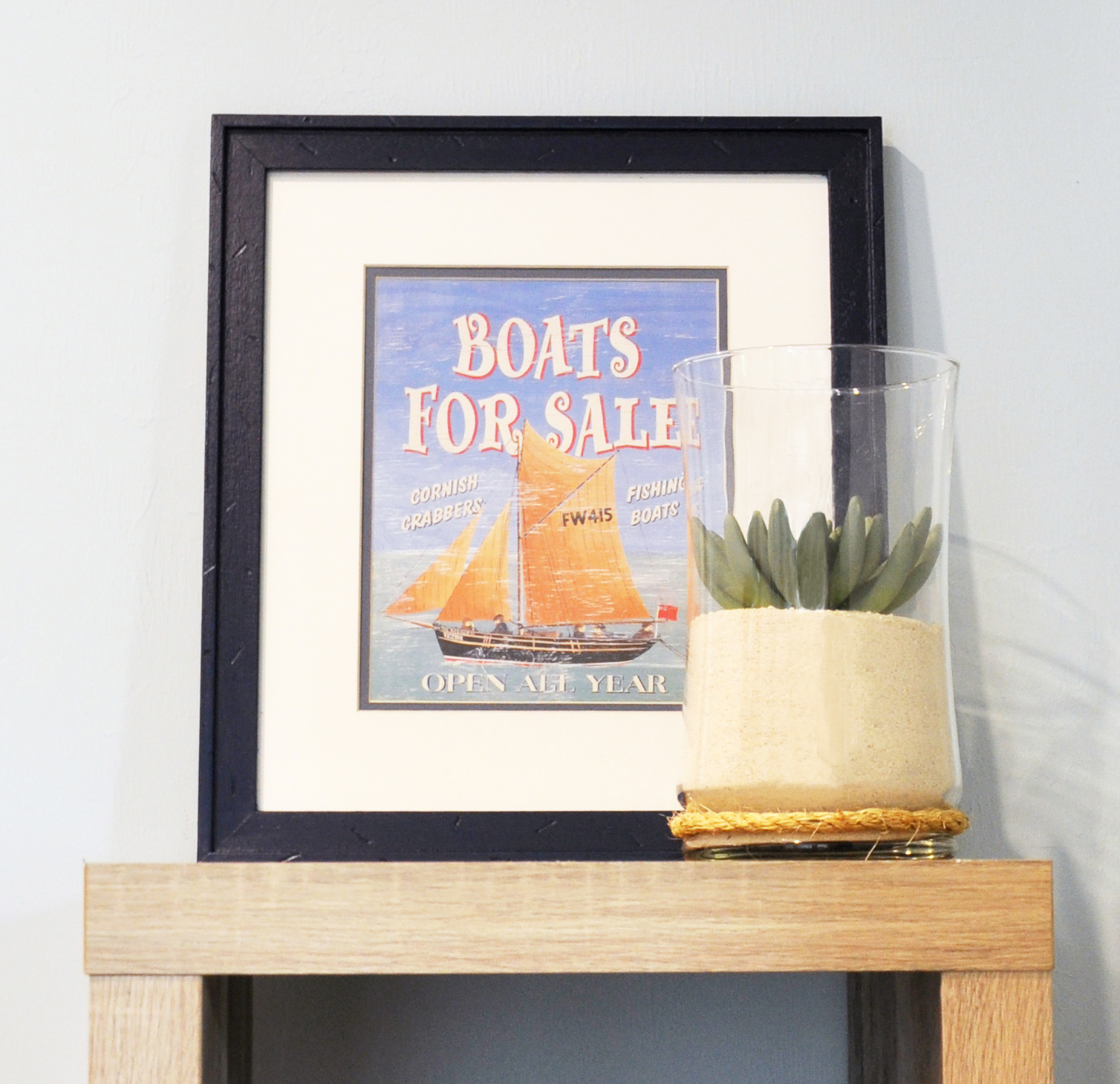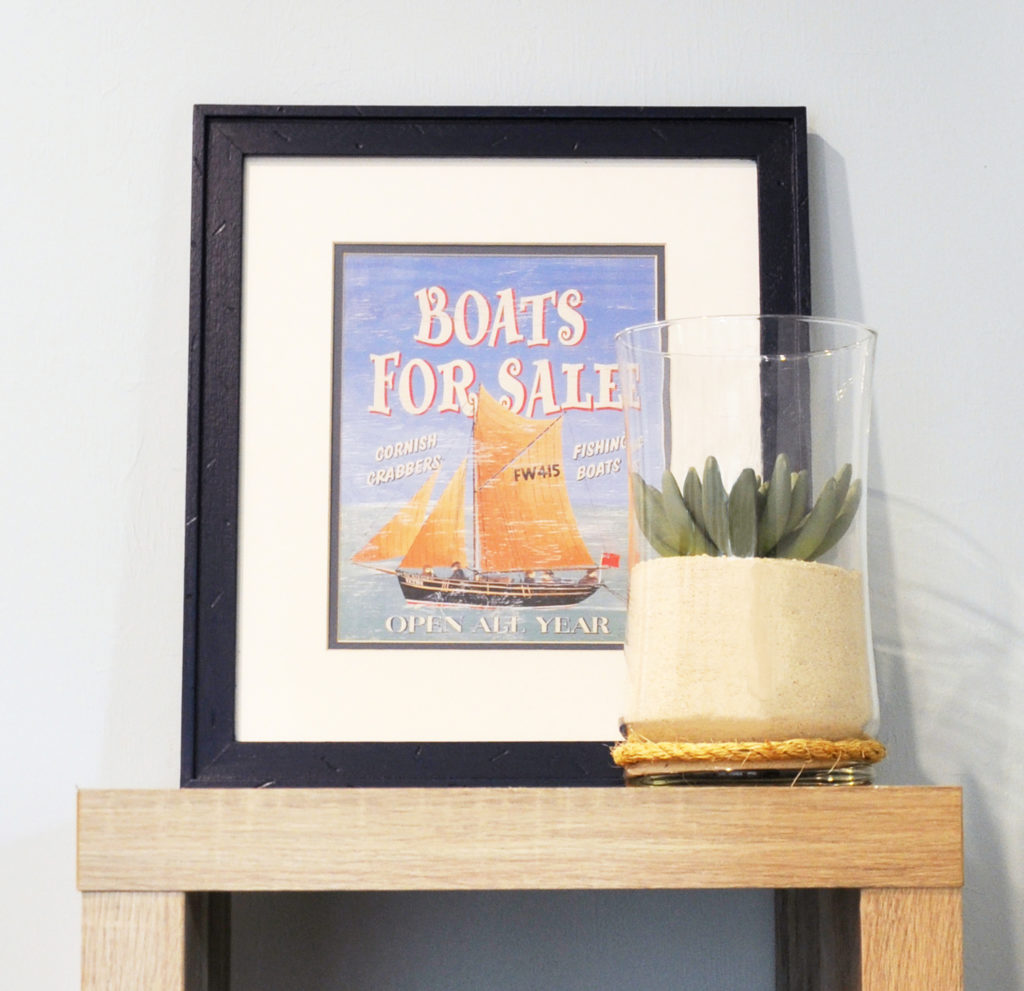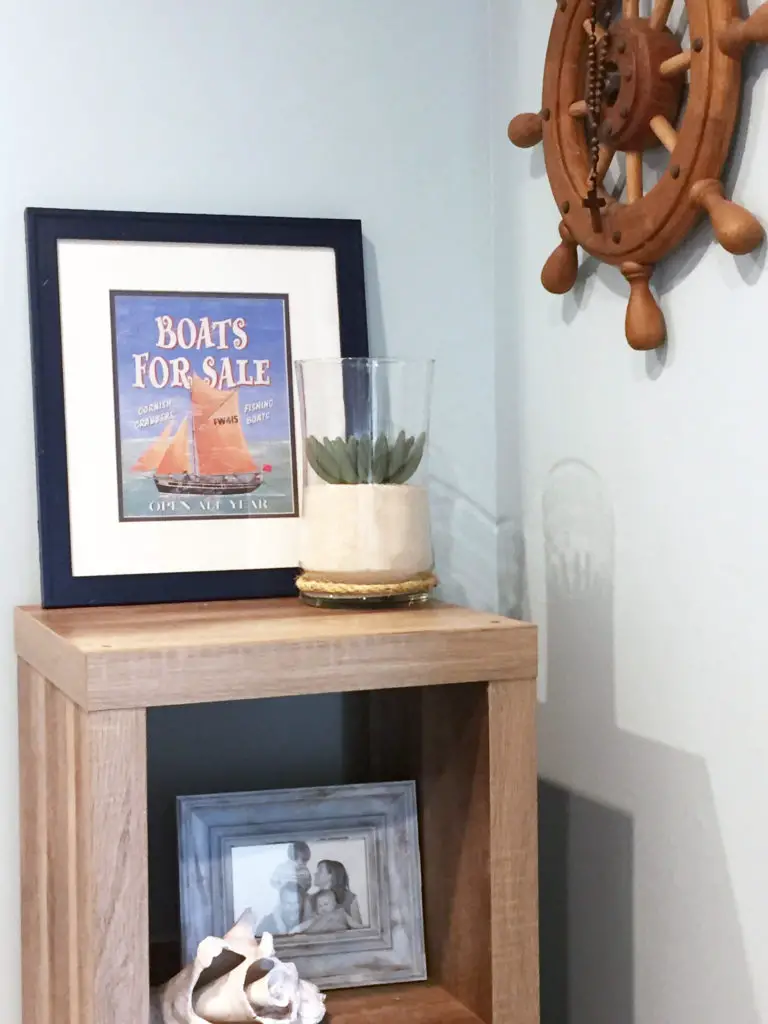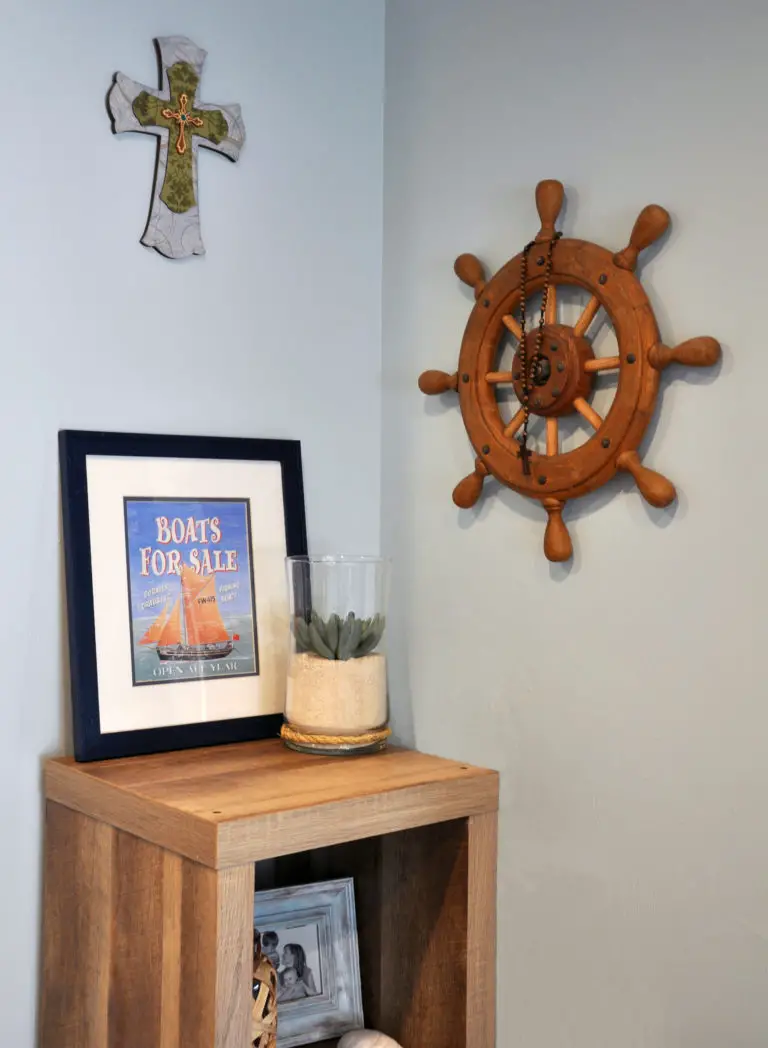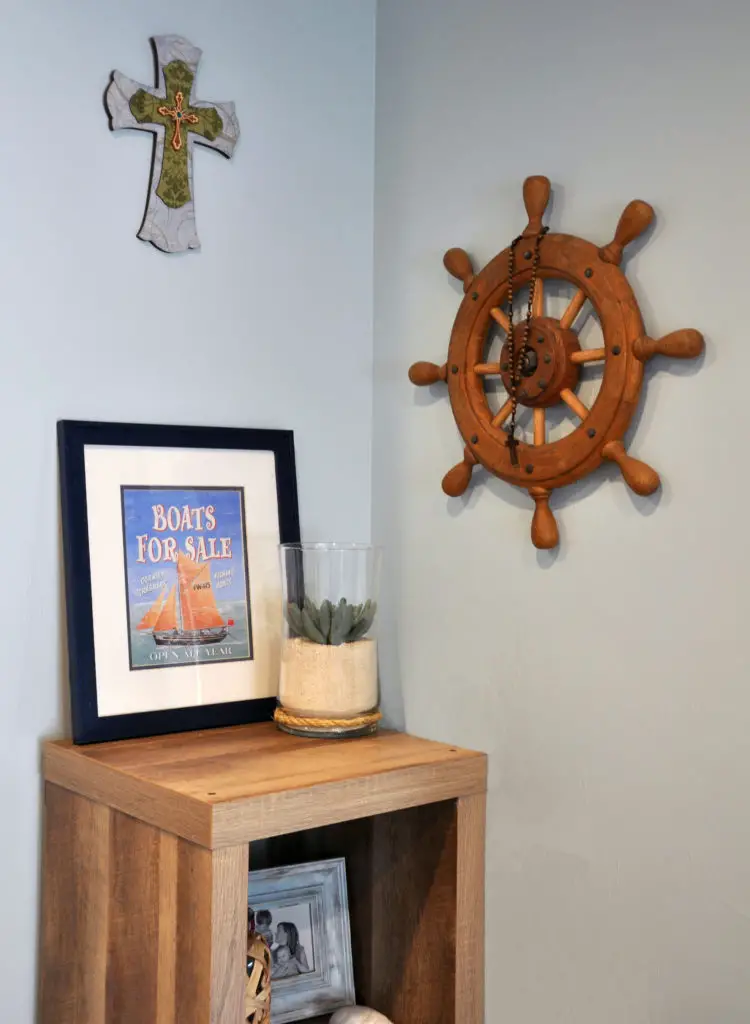 Very simple, very easy and both cost me less than $10.
Please check out all the other participants in the Thrift Store Challenge!