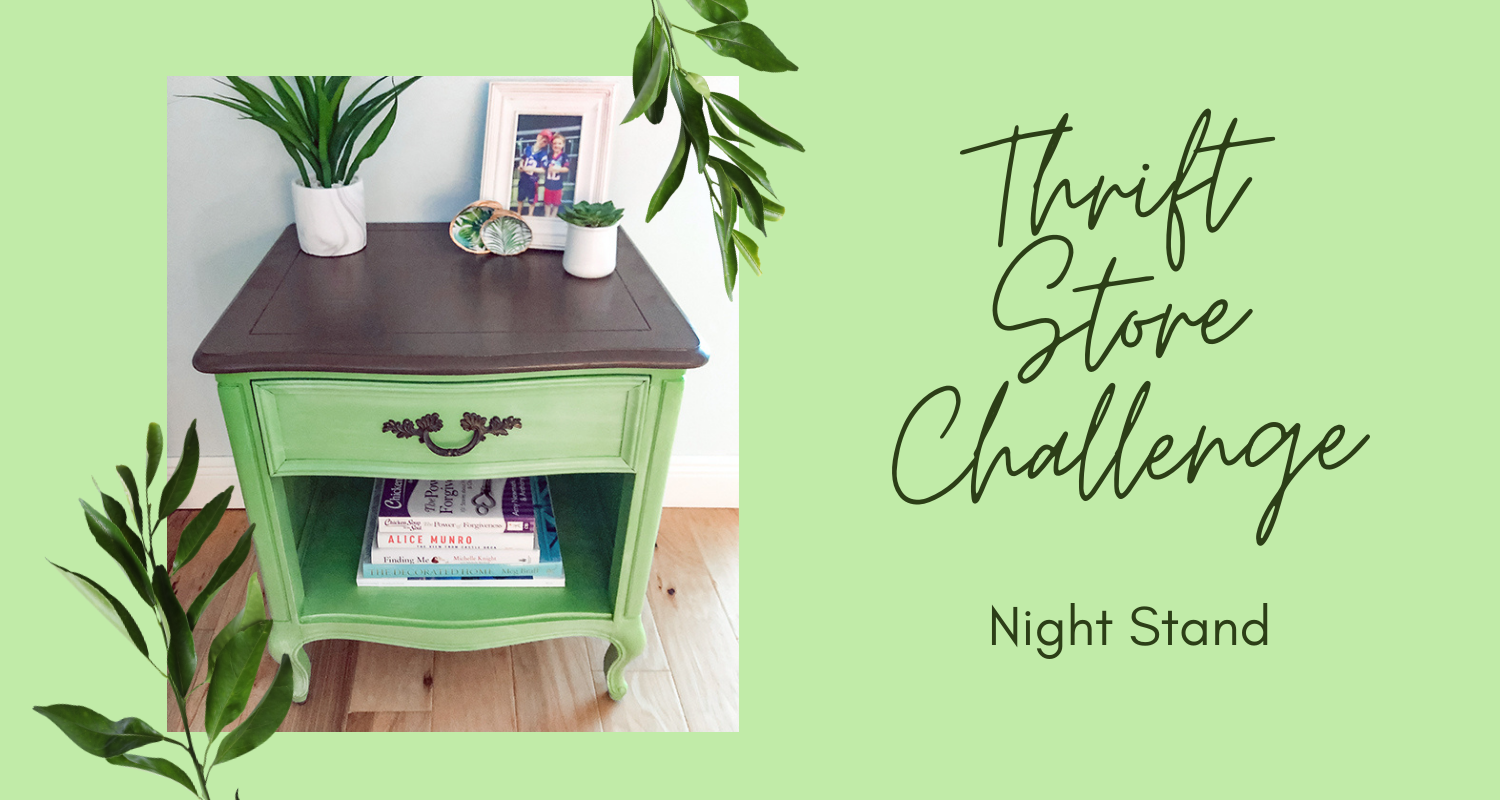 Thrift Store Challenge – Night Stand
It is Thrift Store Challenge time!  These ladies always rock this challenge, so be sure to check out what they have found at the bottom of this post. You can check out all my thrift store makeovers here and all my trash to treasure projects here
If you are new here, the rules for the challenge are as follows – purchase something from a thrift shop, garage sale, etc. OR revamp/upcycle a piece(s) we already own that no longer works in our home, OR that we found at the curb waiting for the garbage trucks. 
My project this month is the last of a few curbside pieces that I scored from a neighbor. This neighbor had listed a 'curb alert' on our private neighborhood Facebook page with a bunch of stuff they were getting rid of. I took the furniture pieces you see below. You can see the makeovers for the 2 black pieces of furniture here and here. Anyway, the piece I am talking about in this blog post is the nightstand or the piece farthest to the right. Unfortunately I did not take a good before picture, below is the only picture I have and is the picture I got from Facebook. I can't believe I forgot to snap a picture before I started painting! Oopsie. But, hopefully you can imagine what it looked like. It was a sort of outdated brown color, but otherwise it decent shape.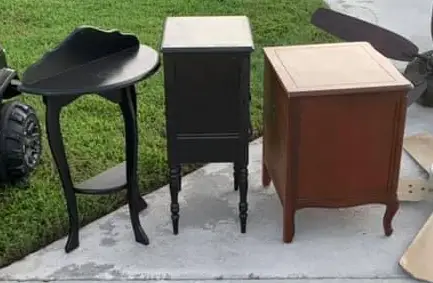 This post contains some affiliate links for your convenience which means if you make a purchase after clicking a link I will earn a small commission which helps keep my blog up and running but it won't cost you a penny more!
Step 1…
I was going for a tropical look with this piece and wanted the legs green and the top a dark brown. I used some chocolate brown paint I found in my garage for the top and some Krylon Chalky Paint in the color Organic Green from Lowe's. I've used this color on my last 2 makeovers (check out this Tommy Bahama style table I gave a makeover and then sold). I know this green is so bright but don't worry I toned it down a little.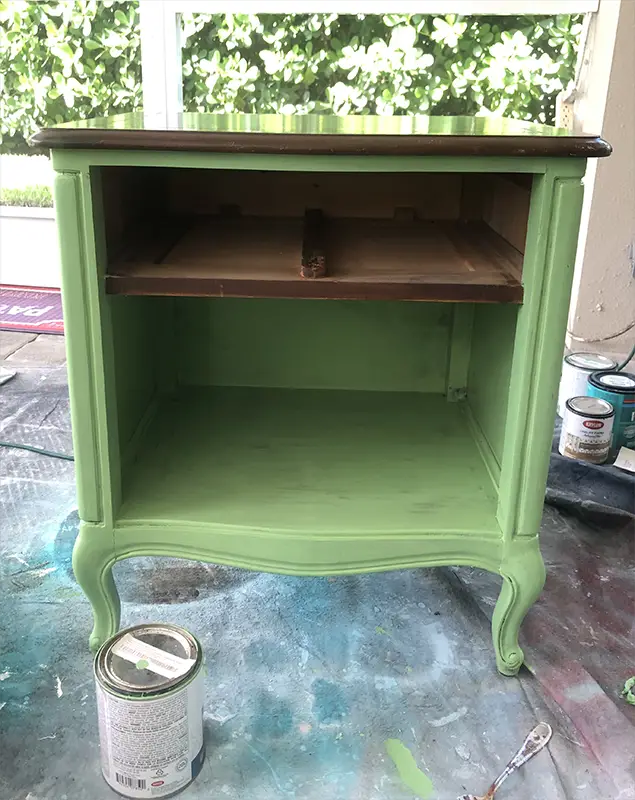 Step 2…
To tone down the color I used a dry brush and some white paint and just lightly brushed some white onto the green. This gave it a sort of antiqued look. It is still bright but I like this bright green.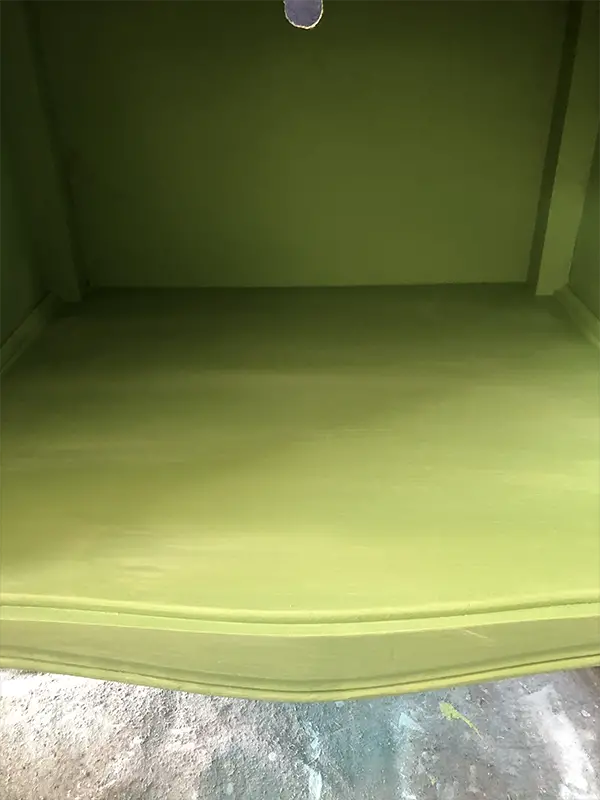 Step 3…
This step was actually an epic fail! First I painted the top a chocolate brown color. Then, I tried to stencil the top with a compass rose that I had on hand from other projects. Unfortunately, when I took the stencil off, some of the paint came with it and it looked bad. I tried to fix it but ultimately ended up scraping off the paint and just going with the brown instead. Things don't always go as planned! If you zoom in close to this picture, you can see how bad it looked….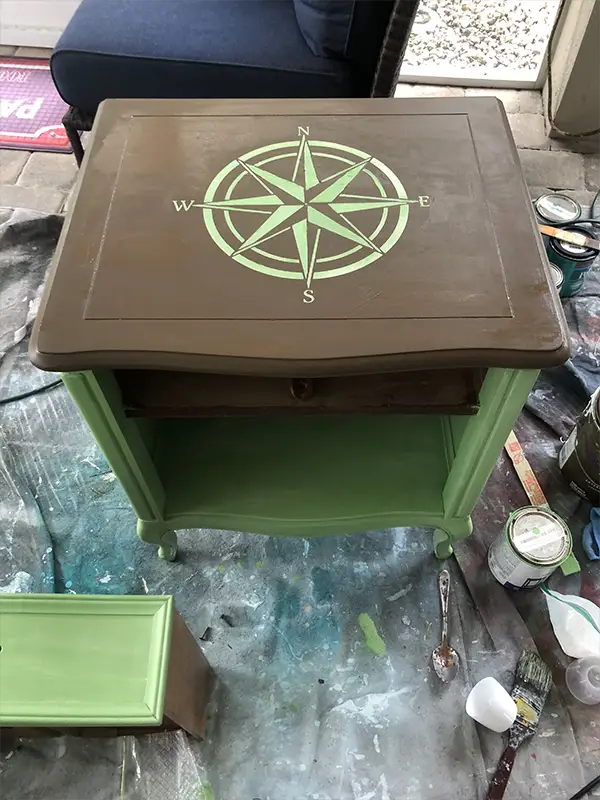 Step 4..
After I had repainted the top and waited for it to try I added the top coat. I like to use MinWax water based polycrylic to protect the finish rather than polyurethane. I always apply at least 2 coats to the entire piece to protect it from scratches.
And here is the final piece…its still a little bright, but I am kinda diggin' it. What do you think?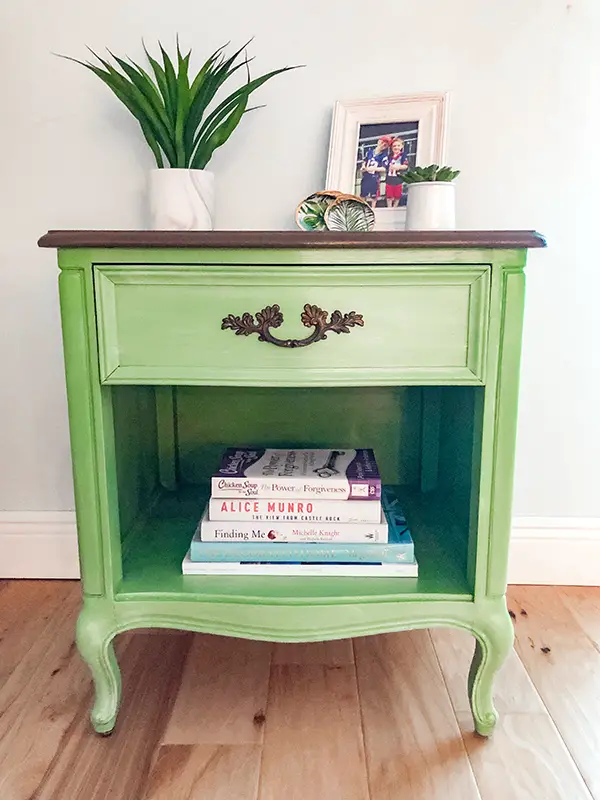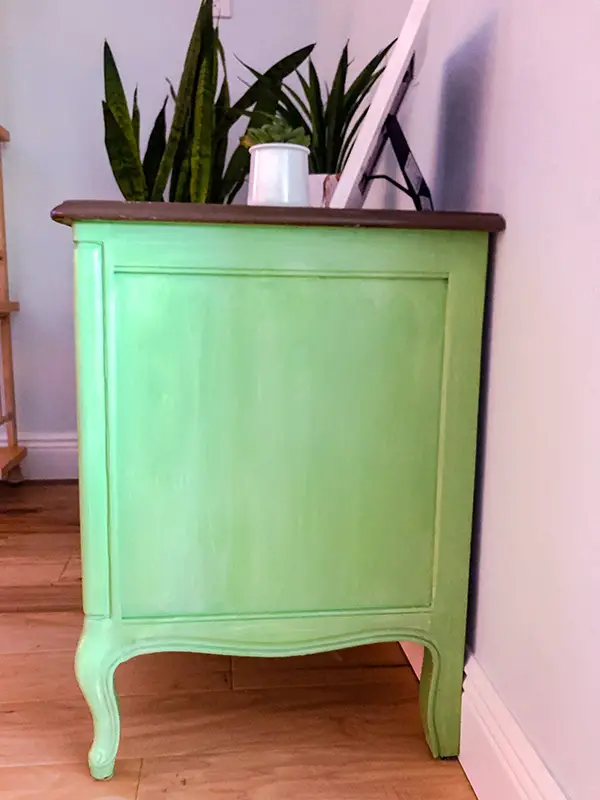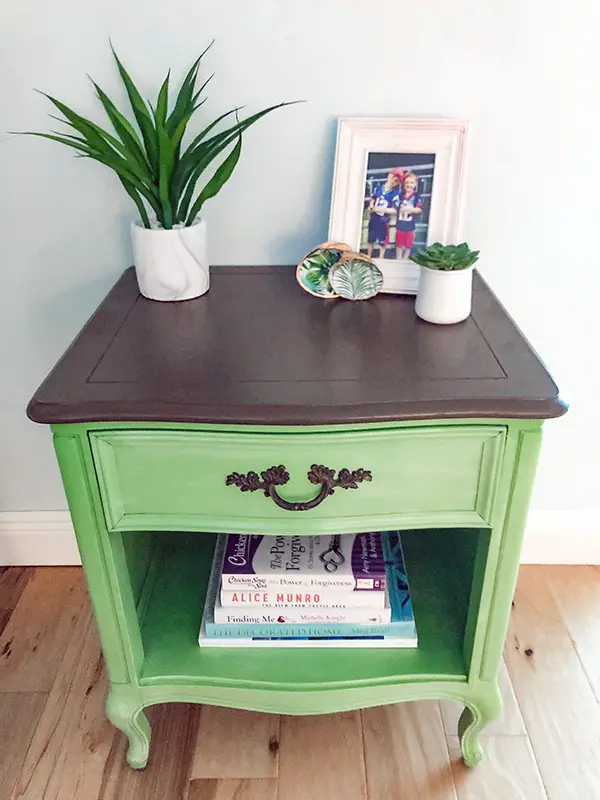 Check out what my blogging buddies came up with this month…
Tara from Stilettos and Shiplap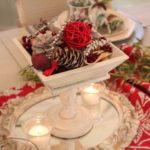 Emily from Le.Cultivateur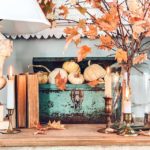 Cindy from Cloches and Lavender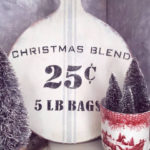 Terrie from Decorate and More with Tip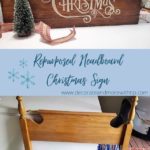 Mariah from Worcester Run