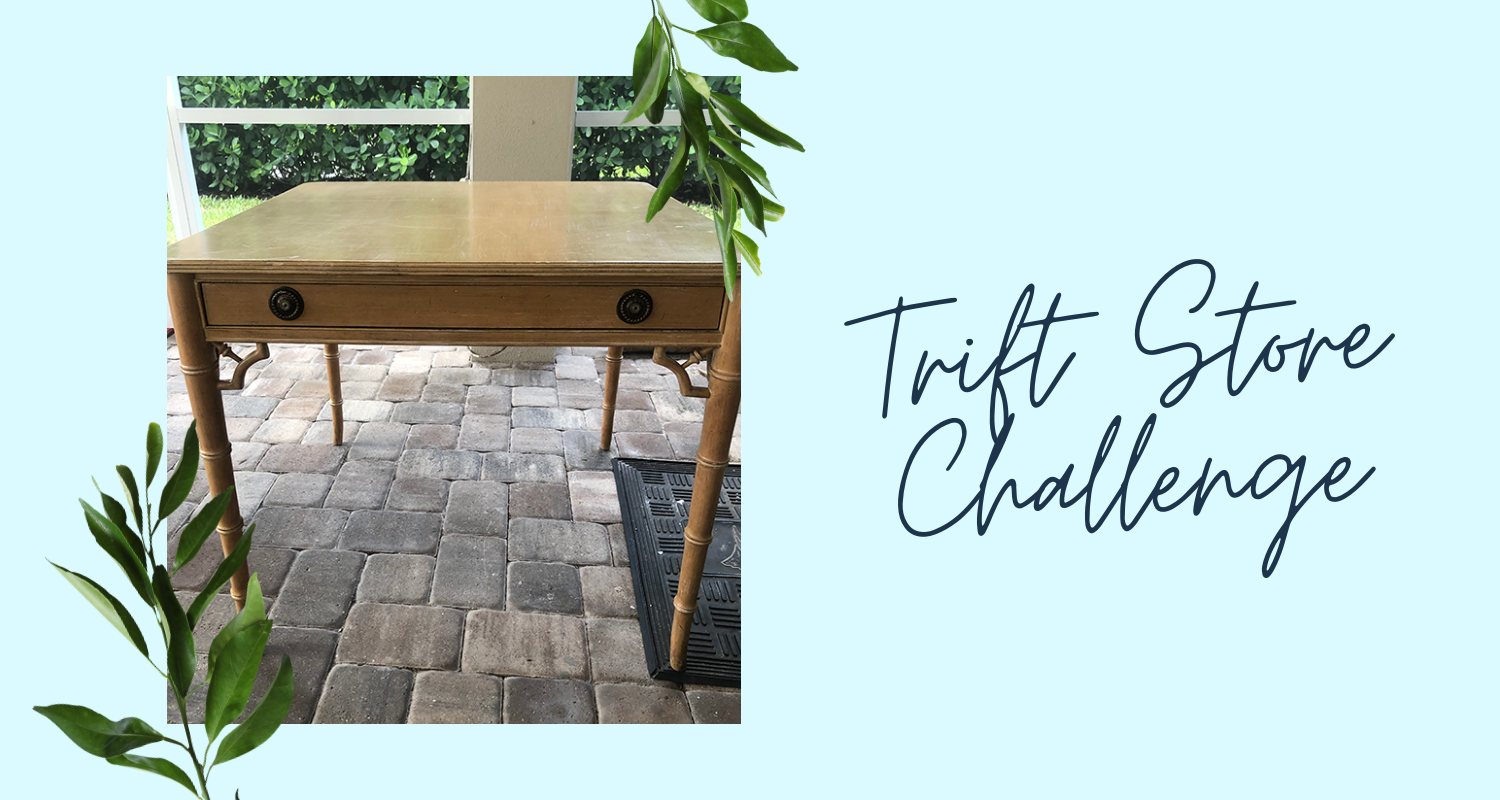 Thrift Store Challenge – Tropical Card Table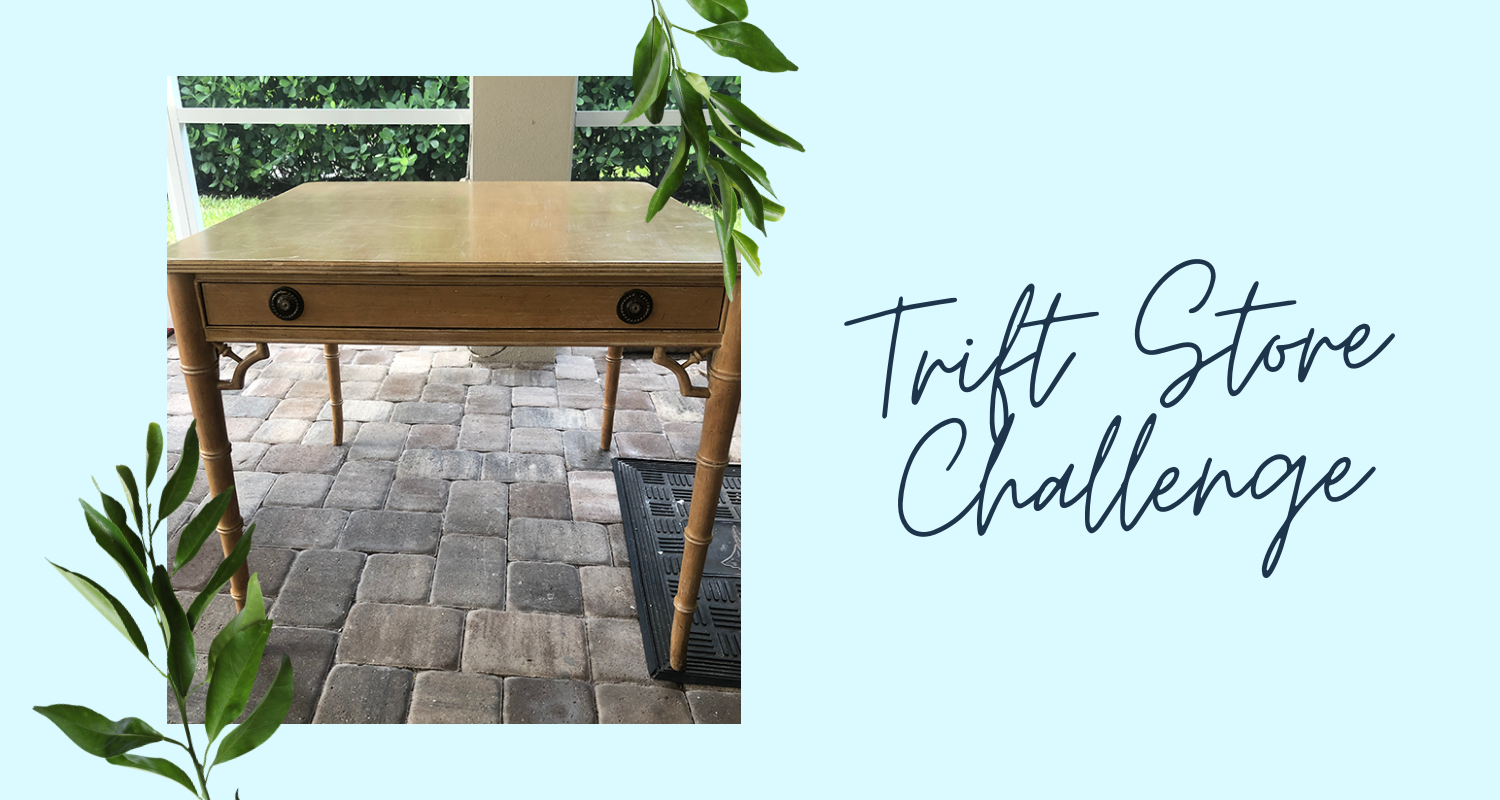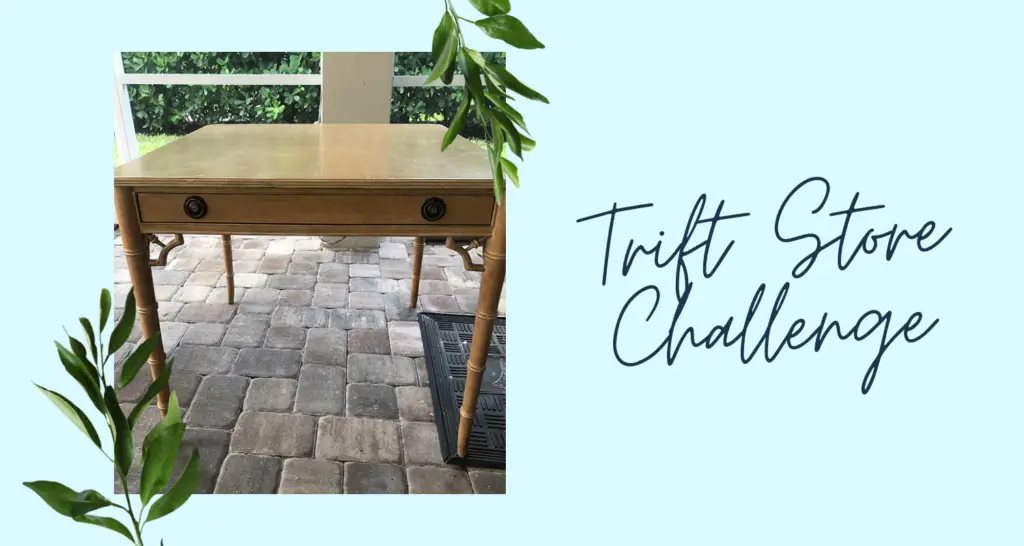 It is Thrift Store Challenge time!  It is just a small group of us this month, but that is okay. These ladies always rock this challenge, so be sure to check out what they have found at the bottom of this post. You can check out all my trash to treasure projects here or my thrift store makeovers here.
If you are new here, the rules for the challenge are as follows – purchase something from a thrift shop, garage sale, etc. OR revamp/upcycle a piece(s) we already own that no longer works in our home, OR that we found at the curb waiting for the garbage trucks.  Or, in my case, that someone GAVE you for free. 🙂
My piece this month was a Tommy Bahama style tropical table and chair set that a friend gave me. This friend works at a very nice and very exclusive private golf course here in Naples. They are re-decorating some of the rooms in the clubhouse and were getting rid of this table so he asked me if I wanted it. Um, YES please! This set was used in the Card Room as a game table, but I think it would be a nice dining table too.
Anyway…..here it is…it is in decent shape but was definitely scratched up in many places and the color was a little dated. Read on to see how I changed its look.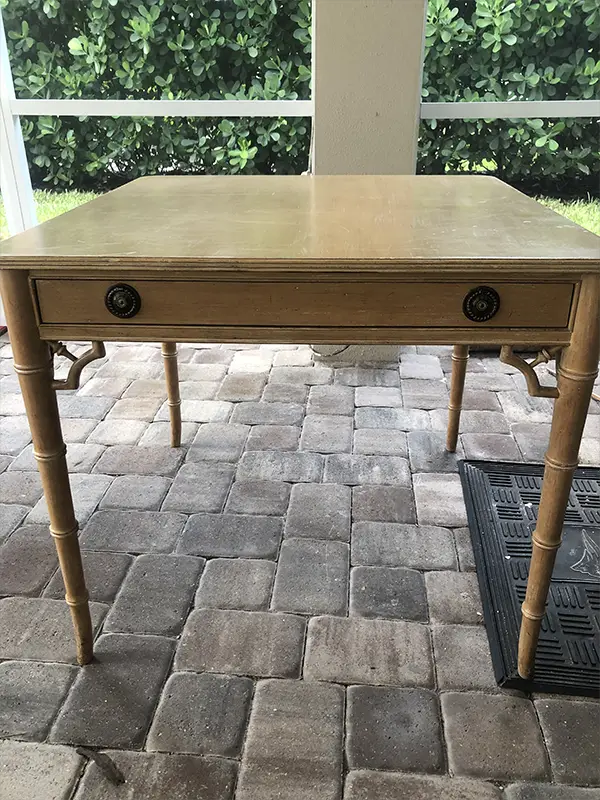 This post contains some affiliate links for your convenience which means if you make a purchase after clicking a link I will earn a small commission which helps keep my blog up and running but it won't cost you a penny more!
Step 1 – Paint
I was going for a tropical look with this piece and wanted the legs green and the top a dark brown. I used some chocolate brown paint I found in my garage for the top and purchased some Krylon Chalky Paint in the color Organic Green from Lowe's. I know this green is so bright but don't worry I toned it down.
Step 2 – Add the Wax…
I used Krylon Chalk Finish Antiquing Wax in Dark Vintage to tone down the legs. Using this brush I purchased, I dipped it into the wax and used just a tiny bit at a time.
Here is how it looked after applying the wax. For the top, I dry brushed some white first to try to give it a little bit of an antiqued look, then I also applied the wax to the top of the table as well.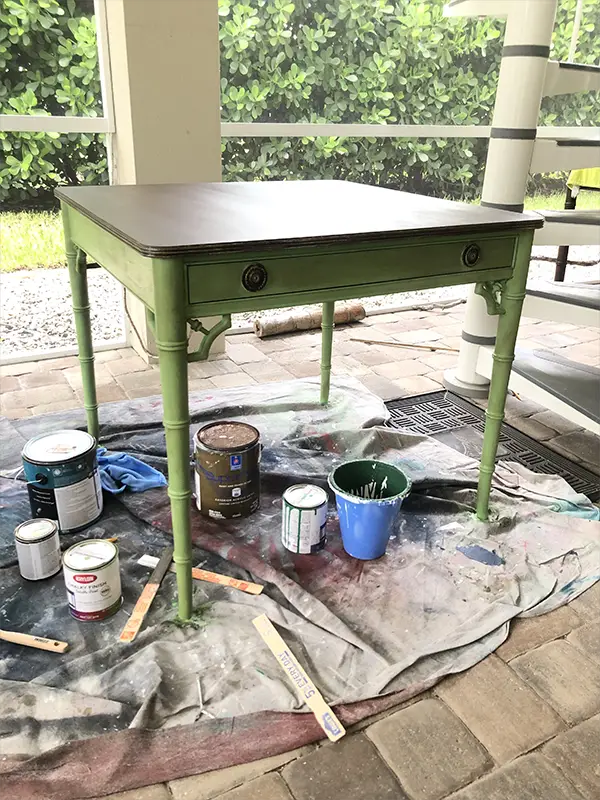 Step 3, Paint the chairs…
I decided to use my Wagner FLEXiO paint sprayer to paint the chairs. I brought them all outside and went to work. Using a paint sprayer saves so much time!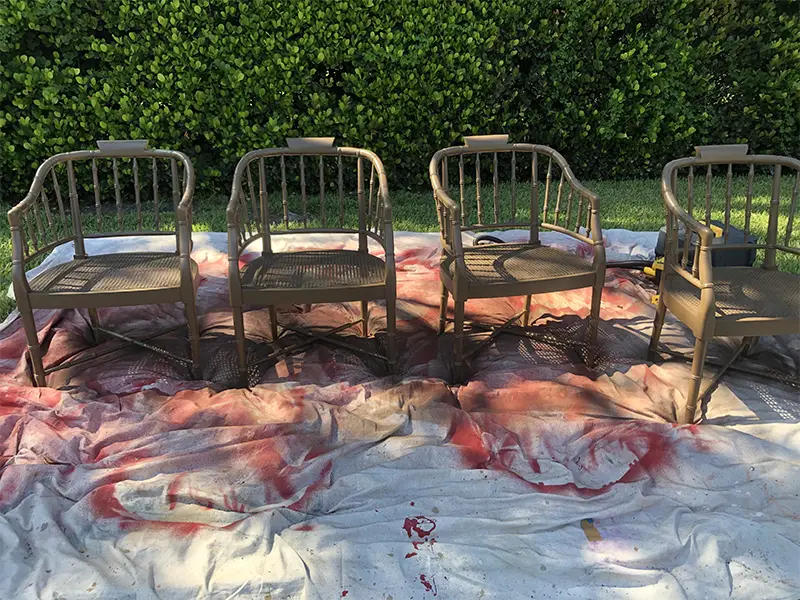 To make the chairs match the top of the table I did the following. First, I brushed on some white. Next, I added a bit more brown to tone down the white. Once I was happy with the color, I added the antiquing wax.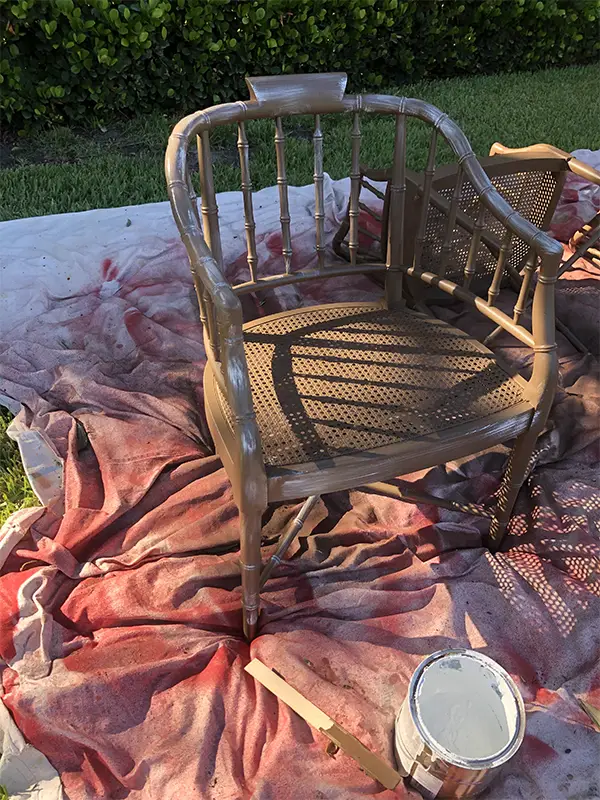 Step 4, Top Coat…
I like to use MinWax water based polycrylic to protect the finish rather than polyurethane. I always apply at least 2 coats to the entire piece to protect it from scratches.
Tada….here is the final piece! It is a little different style than I normally do, but I like the way it came out. It's fun. I plan to list it for sale this week.
PIN FOR LATER…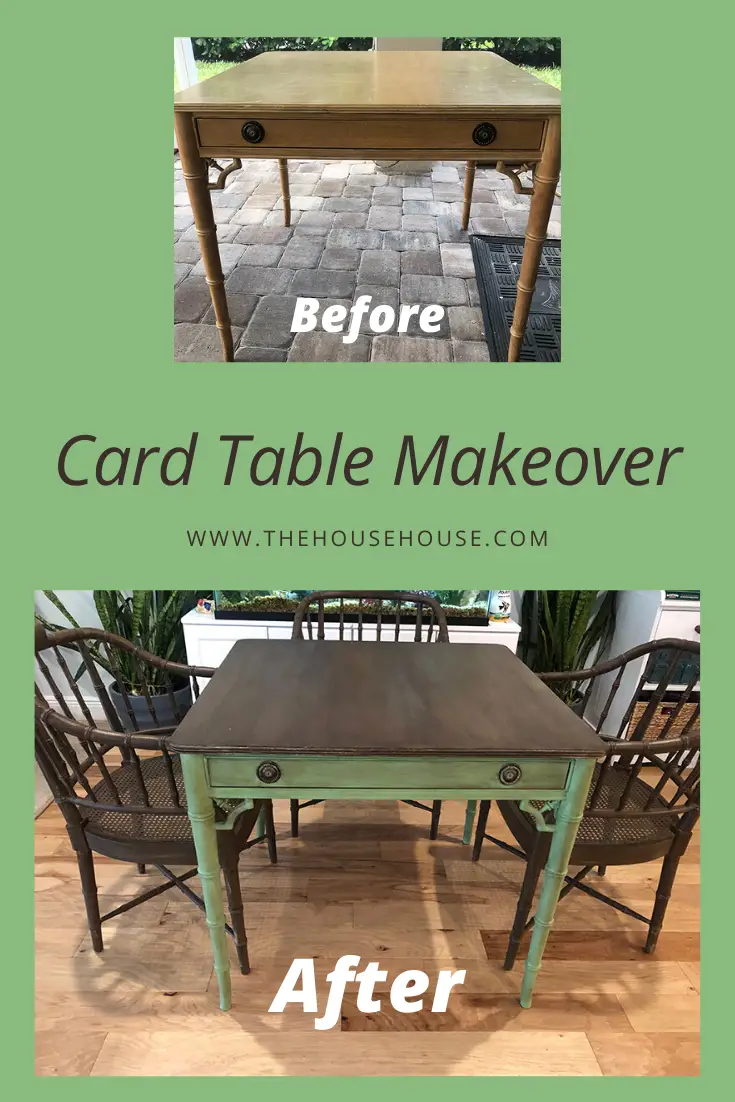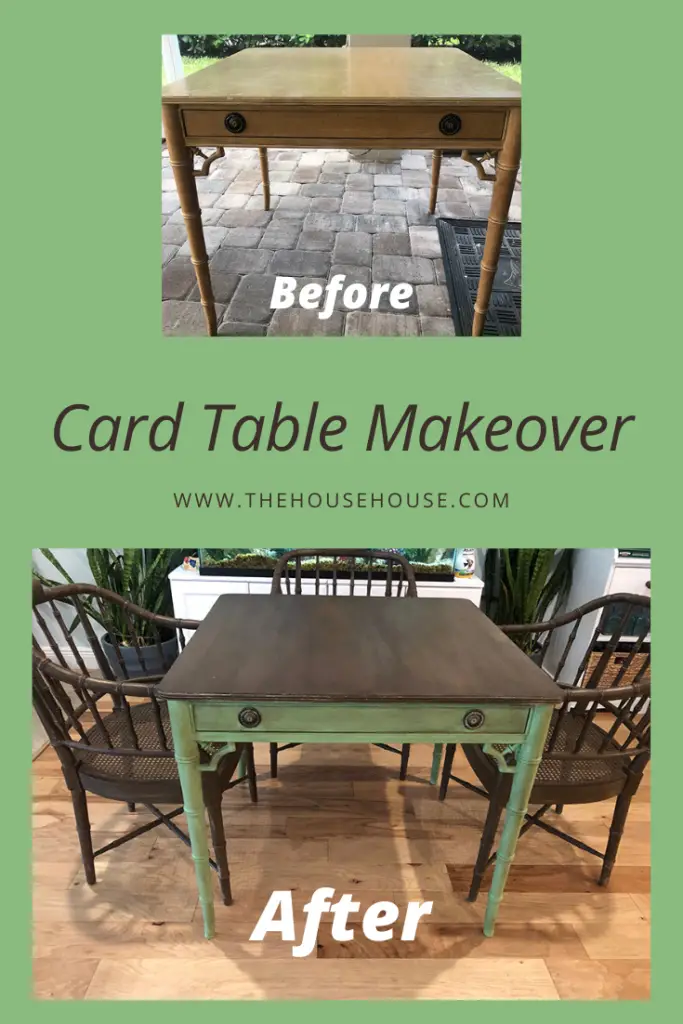 Please check out the other fabulous projects…
Tara at Stilettos and Shiplap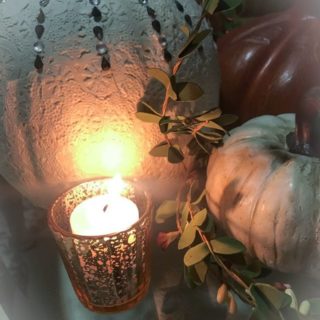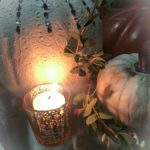 Emily at LeCultivateur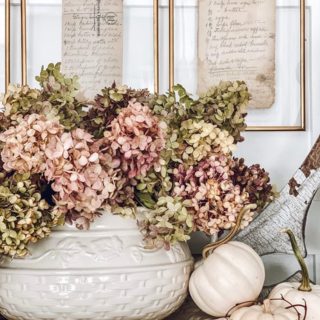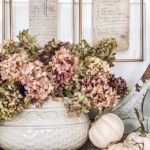 Danya at A Vintage Flare Farmhouse