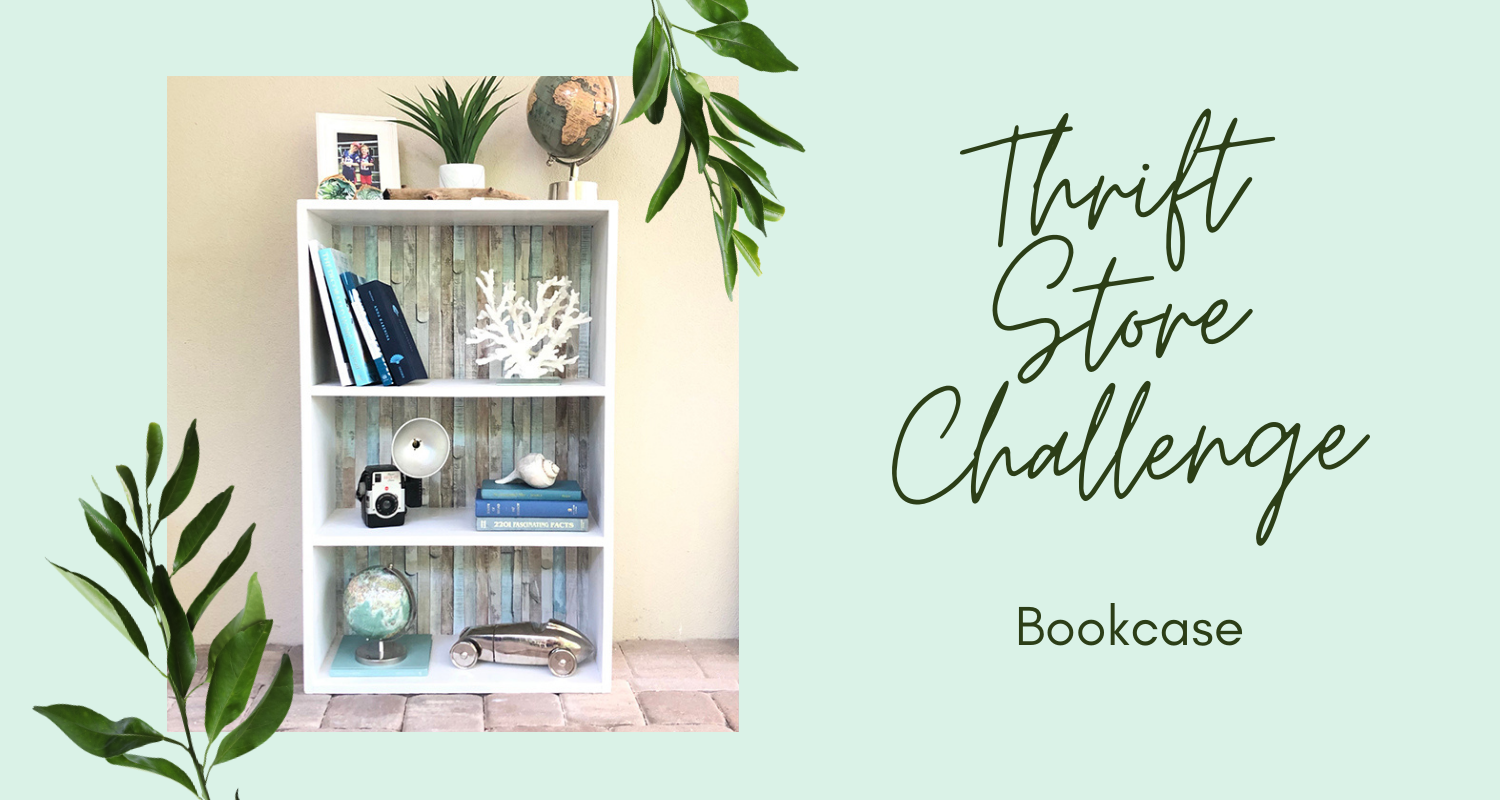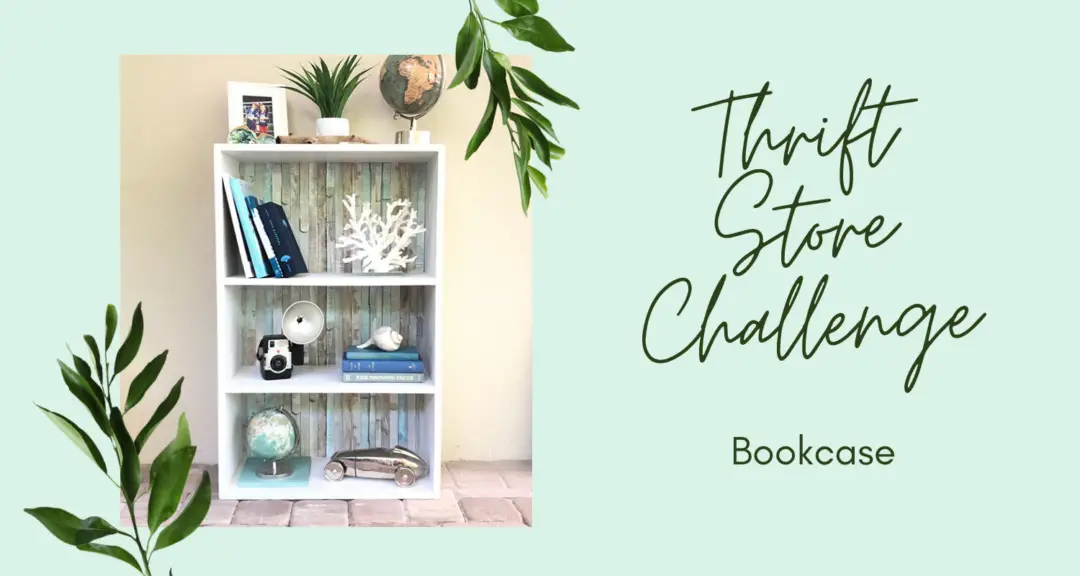 Thrift Store Challenge – Bookcase
It is Thrift Store Challenge time!  Each month I join a group of super creative, fun, thrift store lovin' ladies for this fun challenge, and each month these ladies rock it. So be sure to check out what they have found at the bottom of this post. You can check out all my past thrift store makeovers here and all my trash to treasure projects here.
If you are new here, the rules for the challenge are as follows – purchase something from a thrift shop, garage sale, etc. OR revamp/upcycle a piece(s) we already own that no longer works in our home, OR that we found at the curb waiting for the garbage trucks. 
My project this month is yet ANOTHER curbside find. My husband is always bringing me home treasures he finds on trash night in our neighborhood. Thanks, honey. His latest find was this solid wood bookcase. It was pretty beat up and had some water damage on one side, but was otherwise in decent shape, and was SOLID wood. I knew I could fix it up. Here is what I did…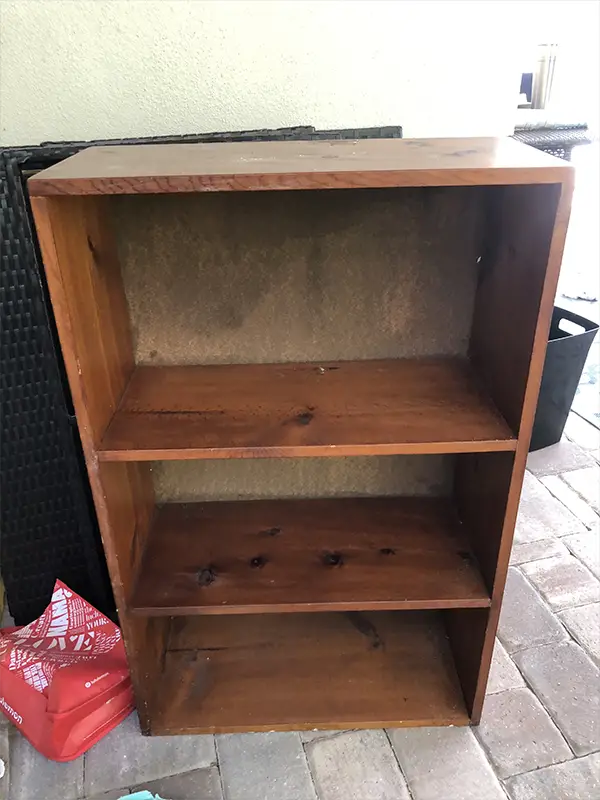 This post contains some affiliate links for your convenience which means if you make a purchase after clicking a link I will earn a small commission which helps keep my blog up and running but it won't cost you a penny more!
Step 1, Clean and Paint…
First I started by cleaning up the piece. It was dusty and needed a good wipe down. Then I painted it.
I used chalk paint that I mixed myself using this recipe that I found online, or can purchase chalk paint at many hardware stores and online.
1/3 cup plaster of Paris
1/3 cup water
mix these 2 ingredients together first
then add 1 cup of paint
and stir until smooth and mixed thoroughly.
For those who don't know, chalk paint is awesome.  It allows you to paint most furniture without having to sand first.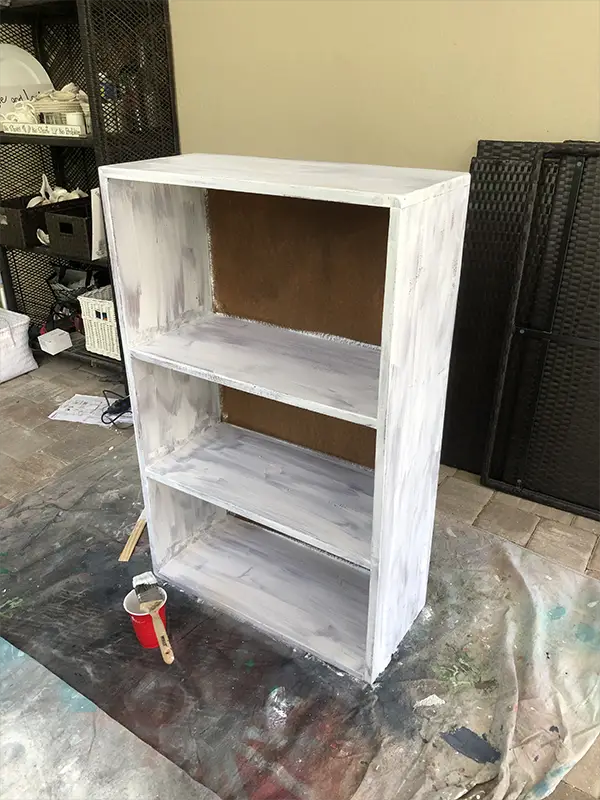 Step 2, Apply Peel and Stick
I had this fun peel and stick paper that I bought from Amazon a while back that was waiting for the right project. This was it. To apply it I simply measured, cut, peeled off the back and stuck right to the back of the shelf. I was a little nervous about this step, but it was really VERY easy.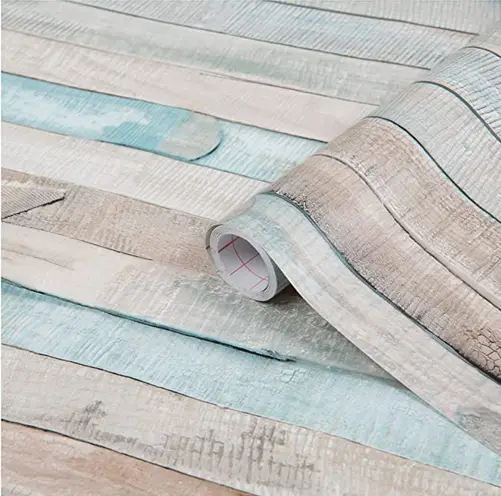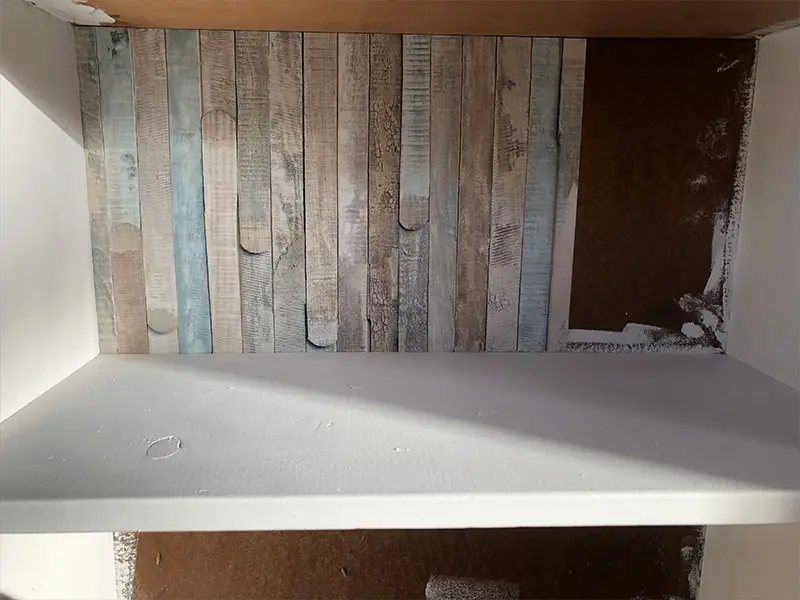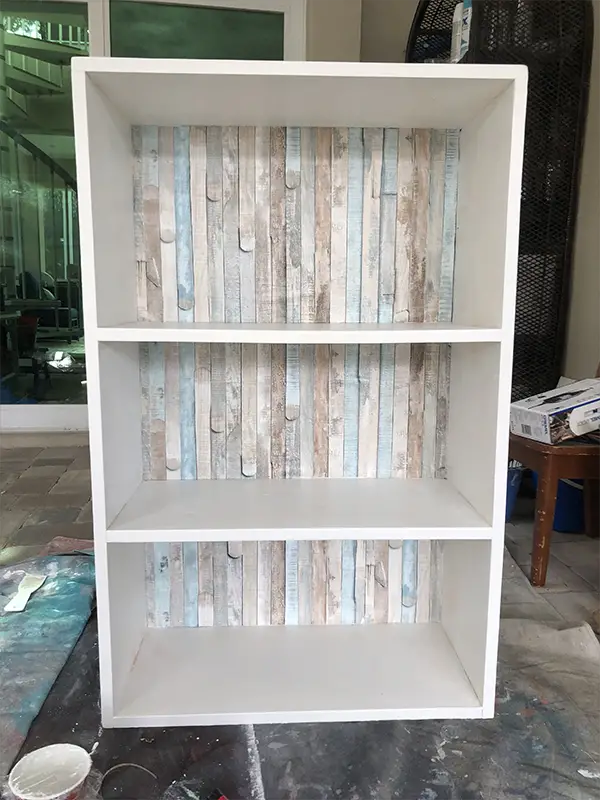 Step 3, Apply Top Coat…
I always use MinWax Polycrylic as my top coat. It is water based and dries fast. I used 2 coats on this piece.
Step 4, Styling…
I filled up my new bookcase using many of my other awesome thrift store finds, my newest find being this adorable antique car I scored for only $5.99!!! How cute is this thing?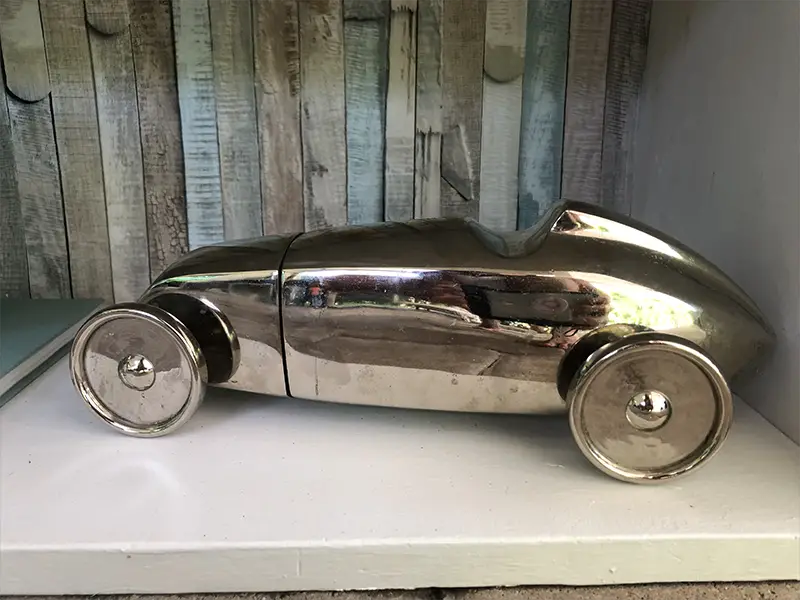 Here is the final product. Cute, right???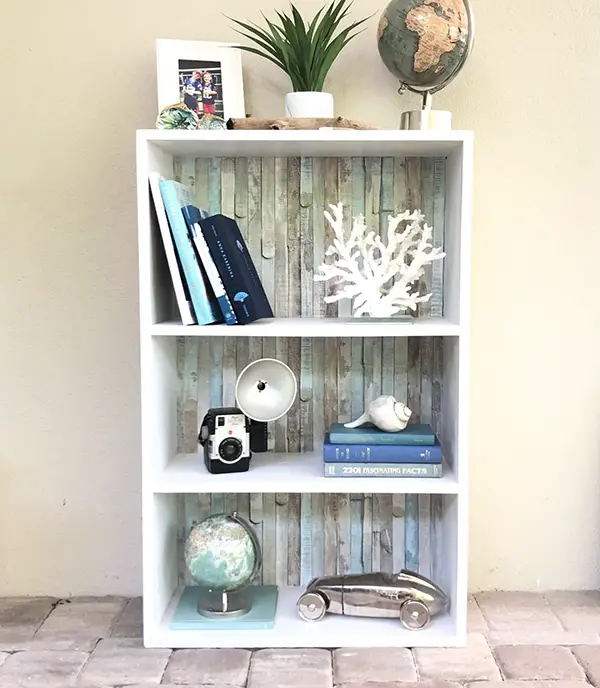 PIN FOR LATER…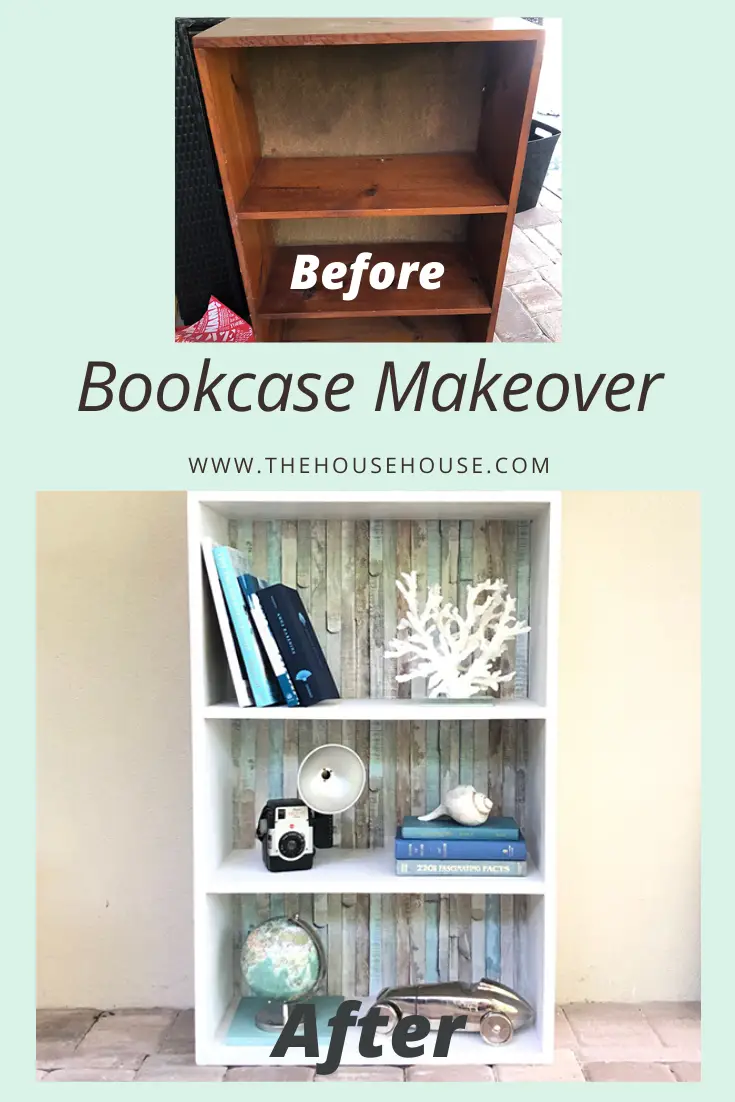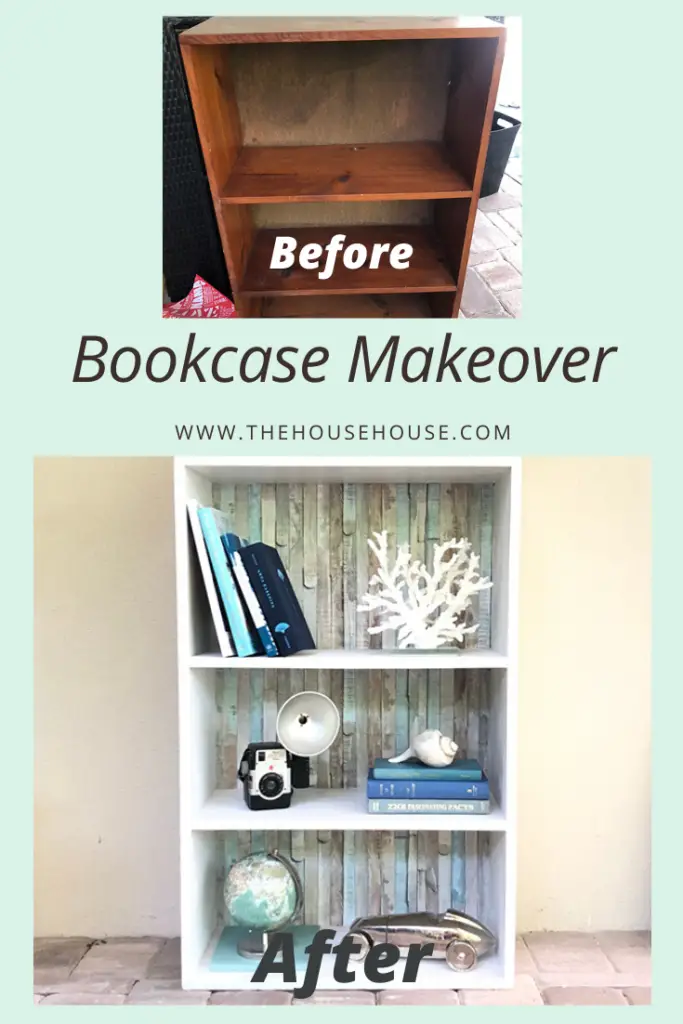 Check out all my blogging buddies fun finds this month…
Emily from Le Cultivateur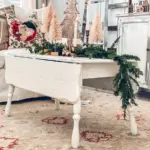 Cindy from Cloches and Lavender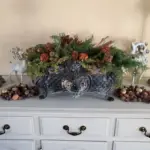 Danya from A Vintage Flare Farmhouse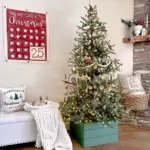 Mariah from Worcester Run