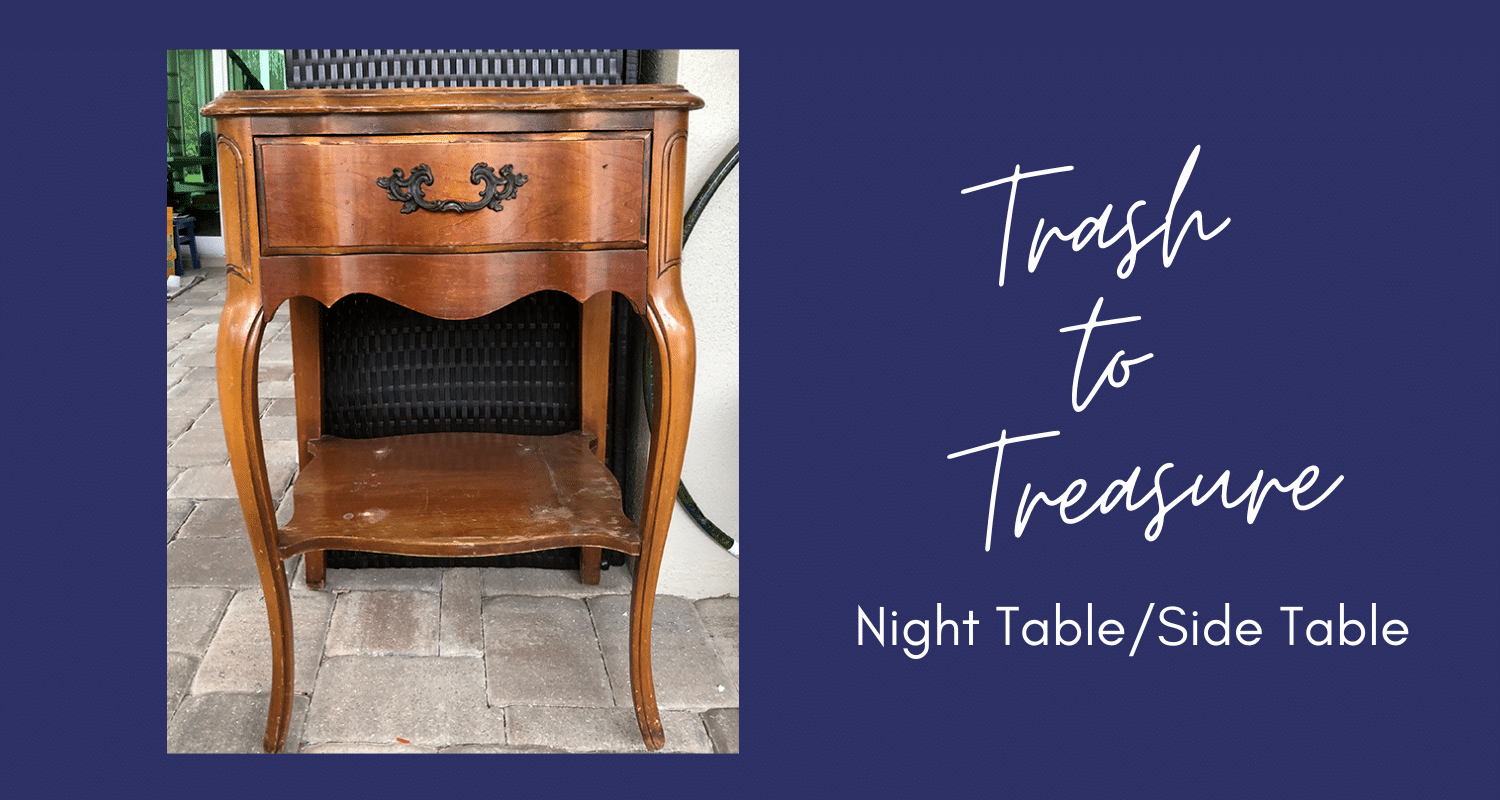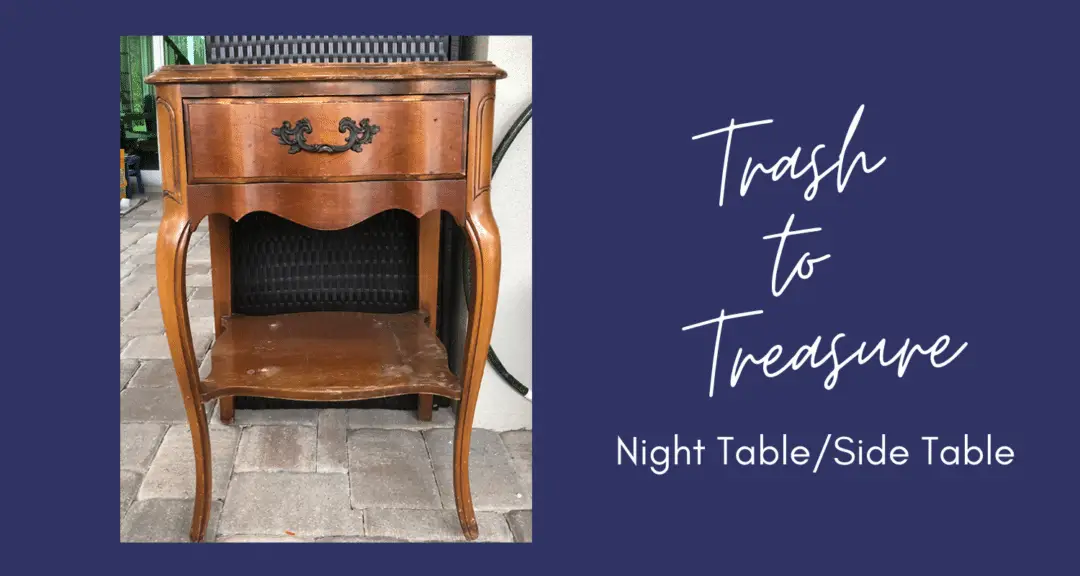 Trash to Treasure- Nightstand
Here is ANOTHER trash to treasure makeover. A friend was getting rid of this cute but beat up night stand/side table and asked if I wanted it. Yup, of course I did.
In the past couple of months I have made some decent money making over and selling furniture that either myself, my husband, or friends find for me on the curb waiting for the garbage trucks (or waiting for someone like me to come snatch them up), or that friends don't want anymore and hand them over to me. It has been fun for me and the extra money doesn't hurt either!
Check out all my other trash to treasure and thrift store makeovers.
*This post contains some affiliate links for your convenience which means if you make a purchase after clicking a link I will earn a small commission which helps keep my blog up and running but it won't cost you a penny more!
The Before…
Here is how the table looked when i got it. It had a cute shape, but definitely had seen better days. I didn't photograph the top, but it was pretty scratched up.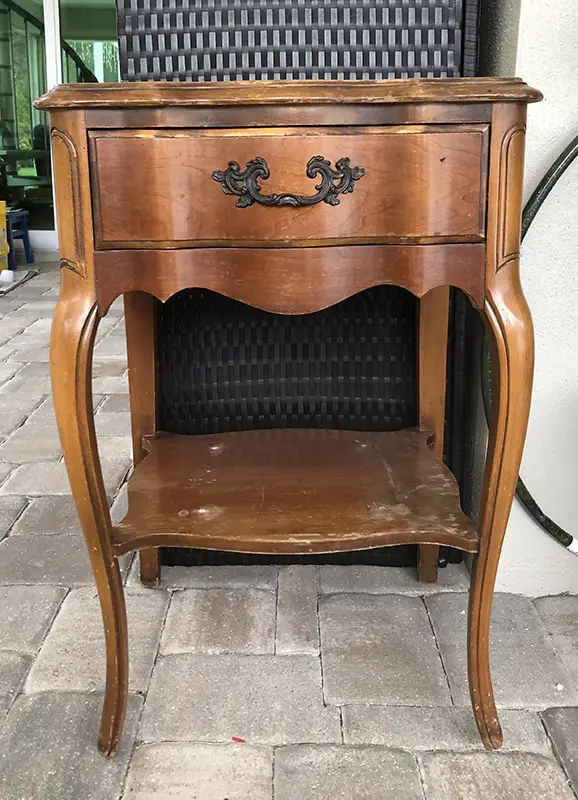 The bottom shelf had 4 nail holes, so I patched those up first.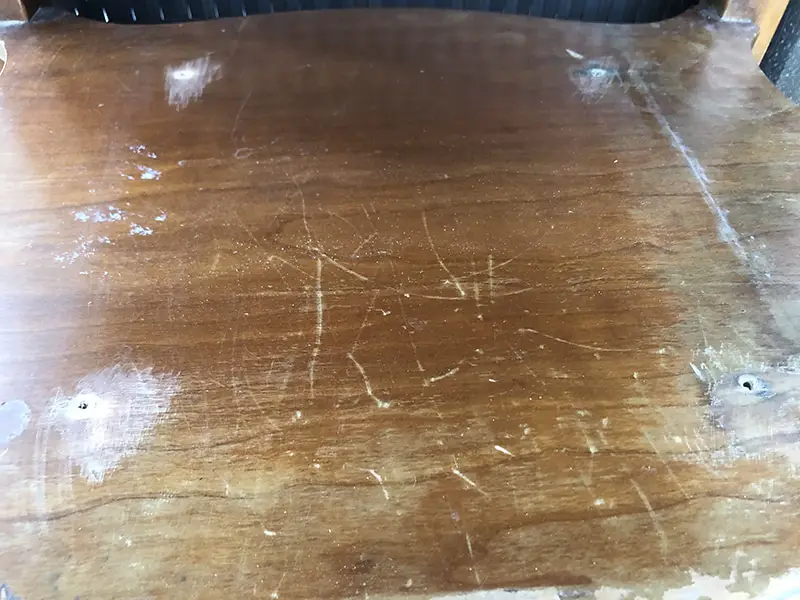 I used this product to patch the holes.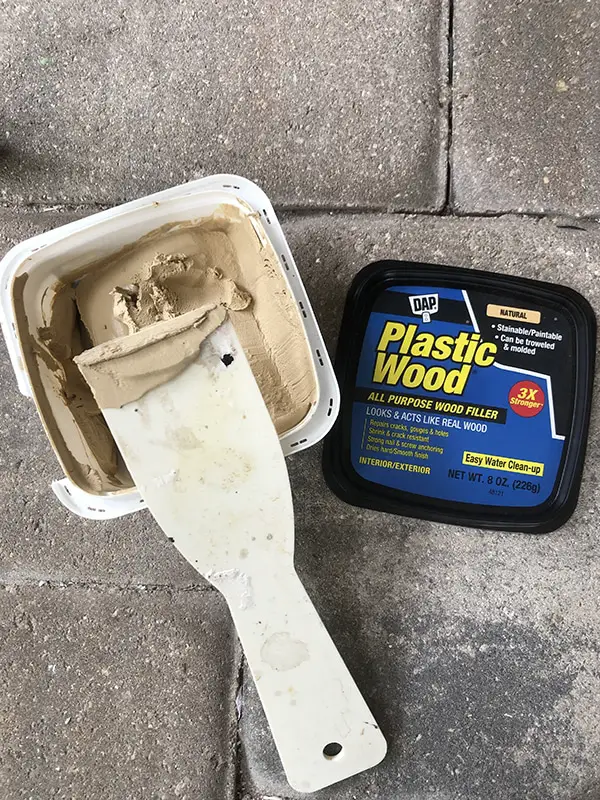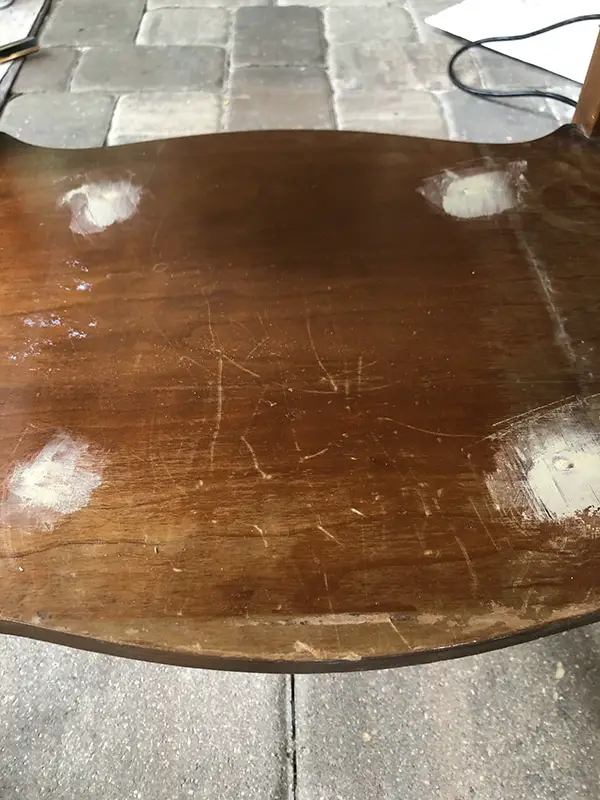 Painting the piece…
I decided to use spray paint for this piece so went to Home Depot to pick some out. I ended up buying a can of classic white chalky finish paint, and a can of navy blue spray paint with built in primer. I already had the can of metallic gold at home.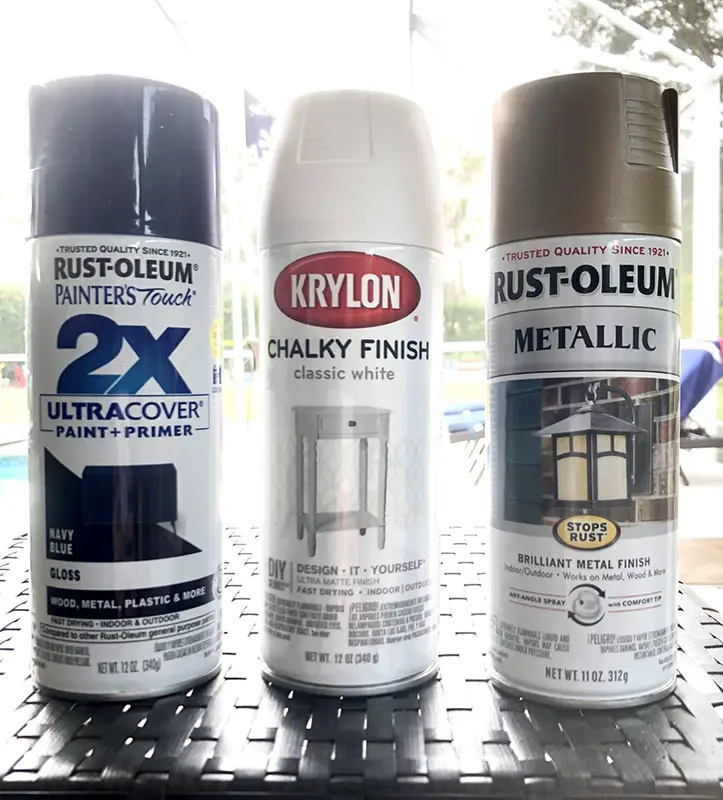 First, I took the handle off of the piece.
Then I began to paint. I figured the chalk spray paint would be a good base (even though the navy had a built in primer). After I painted it white, I then used the navy. And finally I used the gold to paint the handle.
Seal with Polycrylic
As with any of my furniture flips and makeovers, I always finish a piece using Minwax Polycrylic. Usually applying 2-3 coats.
And that was it! This didn't take long and I was able to sell it pretty quickly for $50.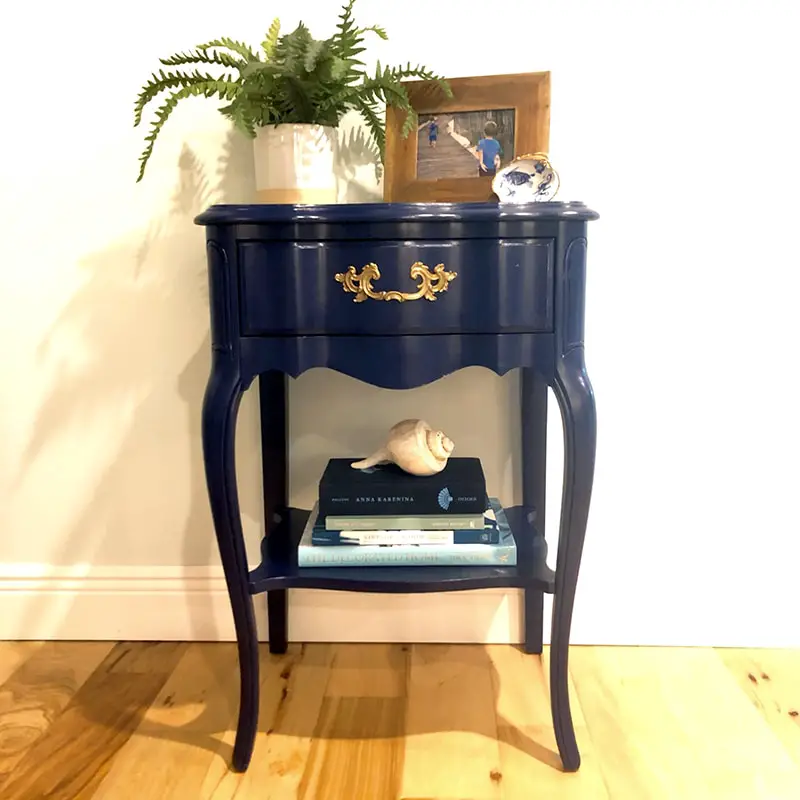 Check out my video….and subscribe to my YouTube channel…
PIN FOR LATER….