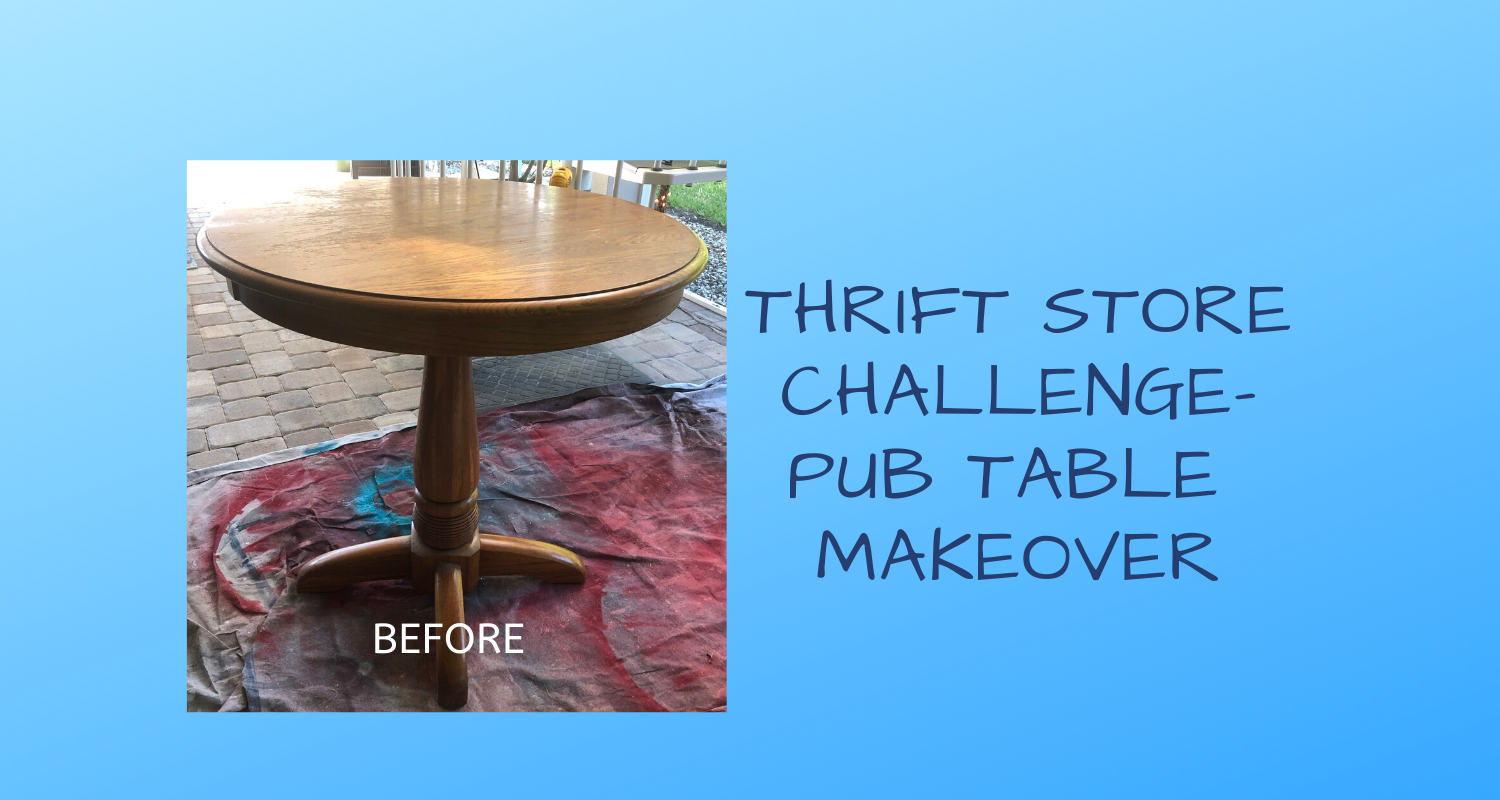 Thrift Store Challenge – January, Pub Table Makeover
It's been a hot minute since I posted anything.  It was a very busy December for us with back-to-back visitors, and then I felt a little burned out and needed a chance to catch up.   ANYHOOO, I am back with the January Thrift Store Challenge!  I have been participating in these monthly Challenges with a group of very creative bloggers for a while now and it is so much fun!  You can see all my past projects here.   The rules for the challenge are that we can purchase something from a thrift shop, garage sale, OR we can revamp/upcycle a piece(s) we already own that no longer worked in our home, OR that we found at the curb waiting for the garbage trucks.
Please check out all the other participants in the Thrift Store Challenge at the bottom of this post.
What I found this month…
This month I scored this fun little pub table for $35 at a local thrift store.  I loved the height, size and shape of it.  It had seen better days and was definitely beat up and needed a good makeover.  The top was pretty scratched up and the color was a bit outdated.  Read on to see what I ended up doing with it.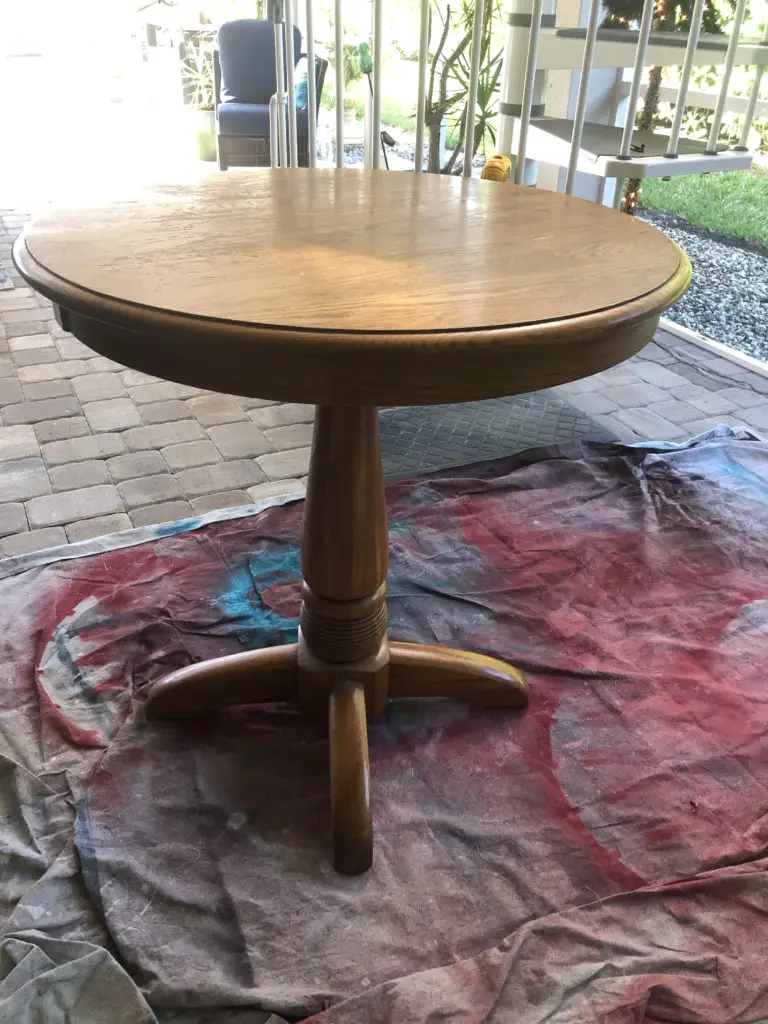 Step 1 in my Pub Table Makeover….
First we took the top of the table off.  The base legs were a bit wobbly, so my husband tightened them up for me.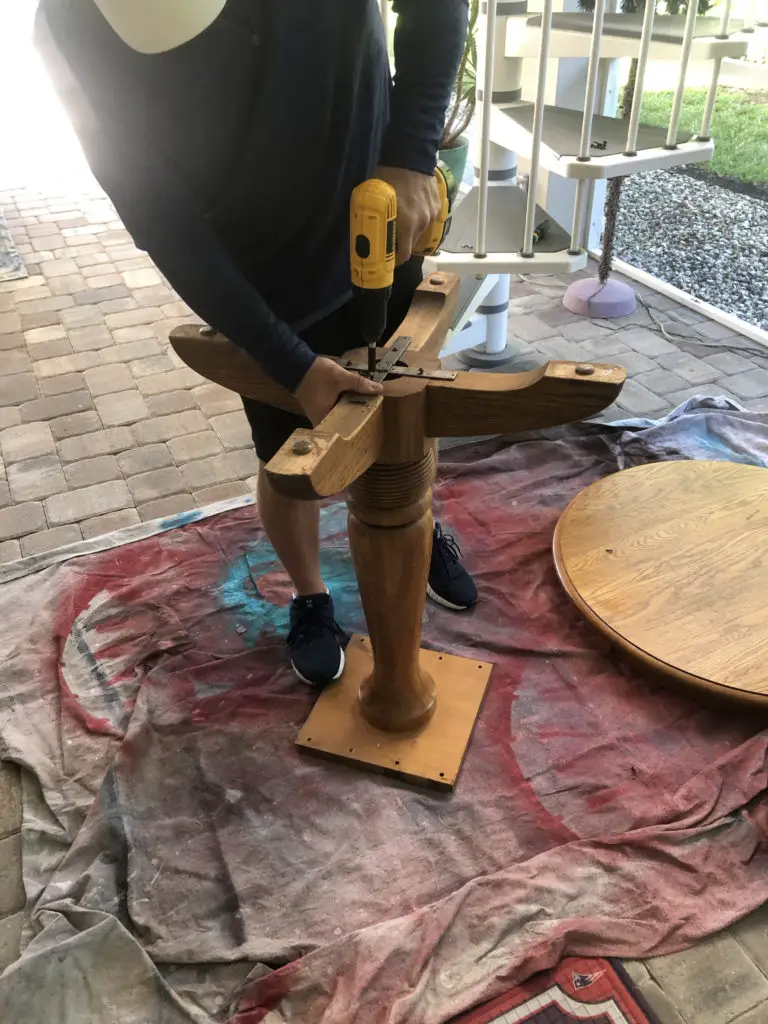 I wanted to paint the legs a navy blue, so I did a little research and decided to try a color called Naval from Sherwin Williams.  Verdict….I LOVE IT!  Before I painted the base I gave it a light sanding.
Step 2 in my Pub Table Makeover….
Now, what to do with the top?  I sanded it first using my hand sander and did not even bother using any paint stripper.  A good sanding got rid of the top layer of stain, and most of the scratches and stain went along with it.
I contemplated painting the top navy too, but instead decided to use some MinWax White Wash stain I had in the garage.  I figured if I didn't like how the stain looked I'd just paint over it with the navy, but it turns out that I really liked it!  Below was one coat applied.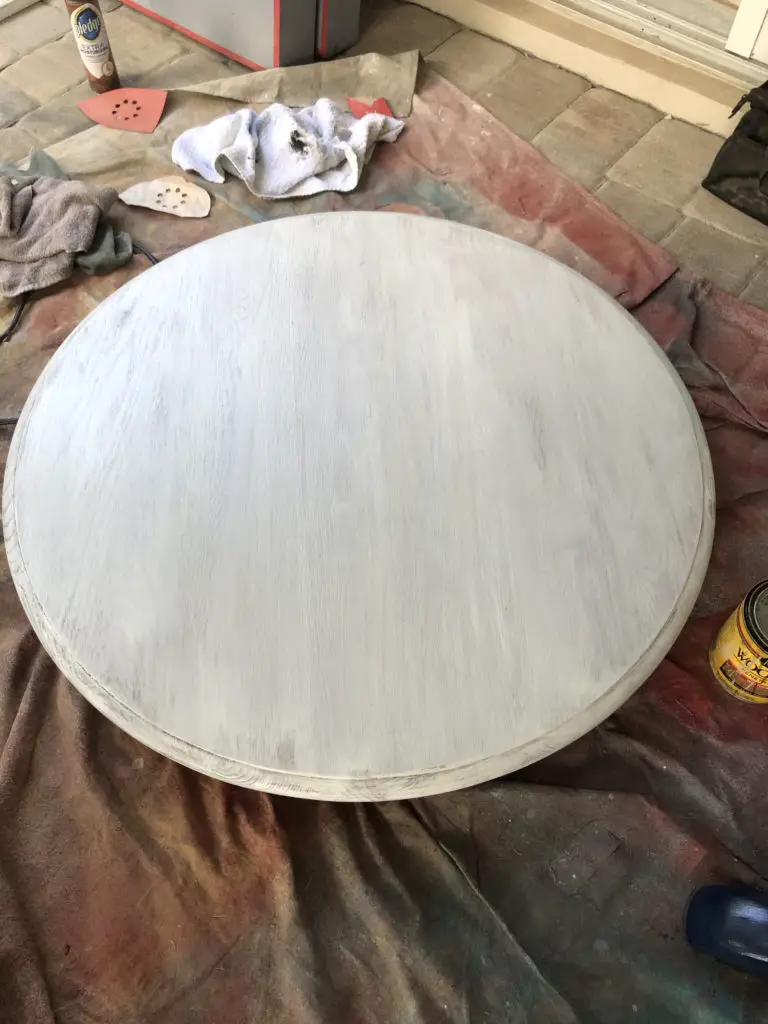 After applying 3 coats of stain and letting it dry, I put the top back on to the base and it all came together and I decided I was definitely keeping it.
I still need to apply a few coats of polyurethane to protect it from stains or chips.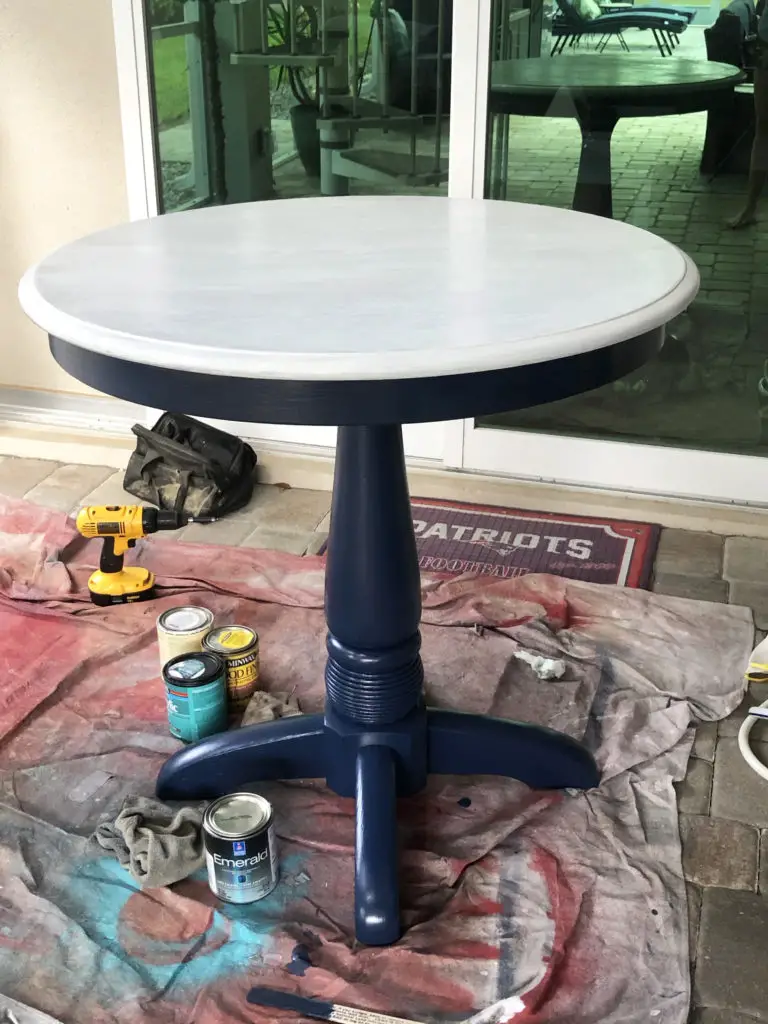 Here is a better look…
What do you think?  I might be selling this piece so if you are local and interested, please contact me.
(I refinished these stools a while back.  They don't necessarily go with the table, but I put them with the table for pictures.).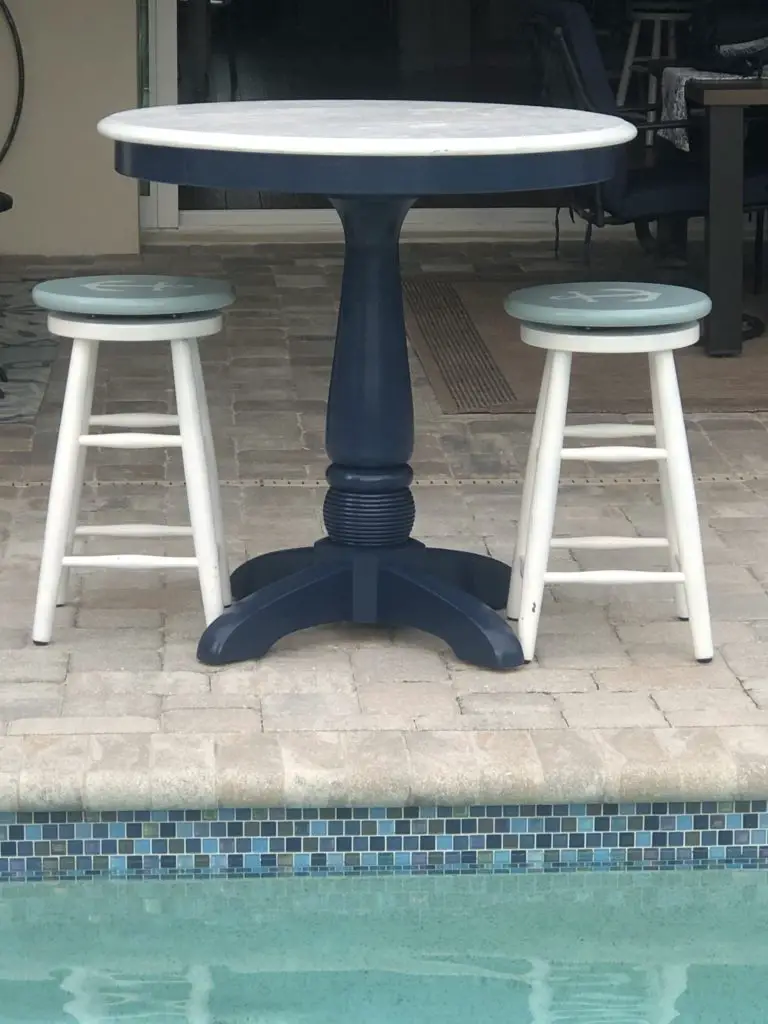 This nautical tray was also a Thrift Store Makeover…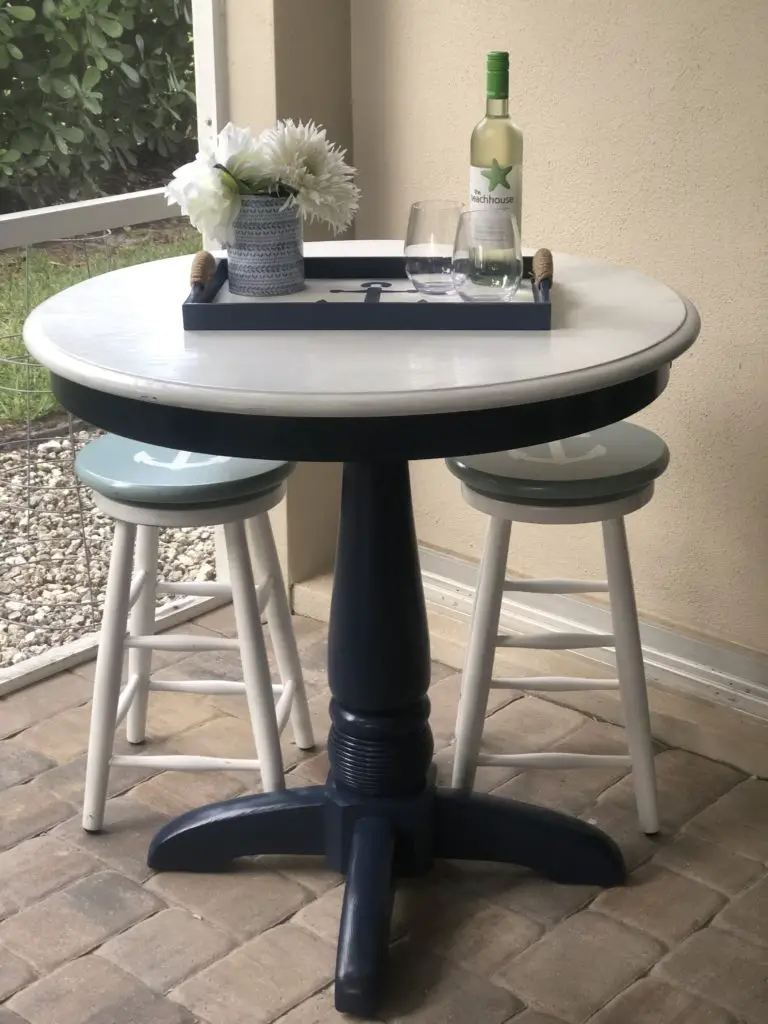 One Last Before/After…
PIN FOR LATER…

Please check out the other Thrift Store Challenge Participants and see what fun things they found…
Emily from Le.Cultivateur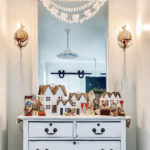 Shae from Sweet Southern Grace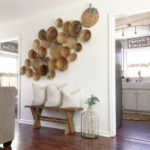 Dayna at Just Another Farmhouse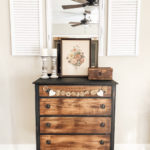 Dori at This Full Life 5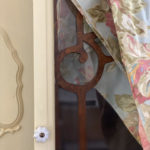 Cindy at Cloches and Lavender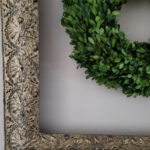 Teresa at Through a Vintage Door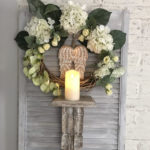 Susan at Color Joy Interiors