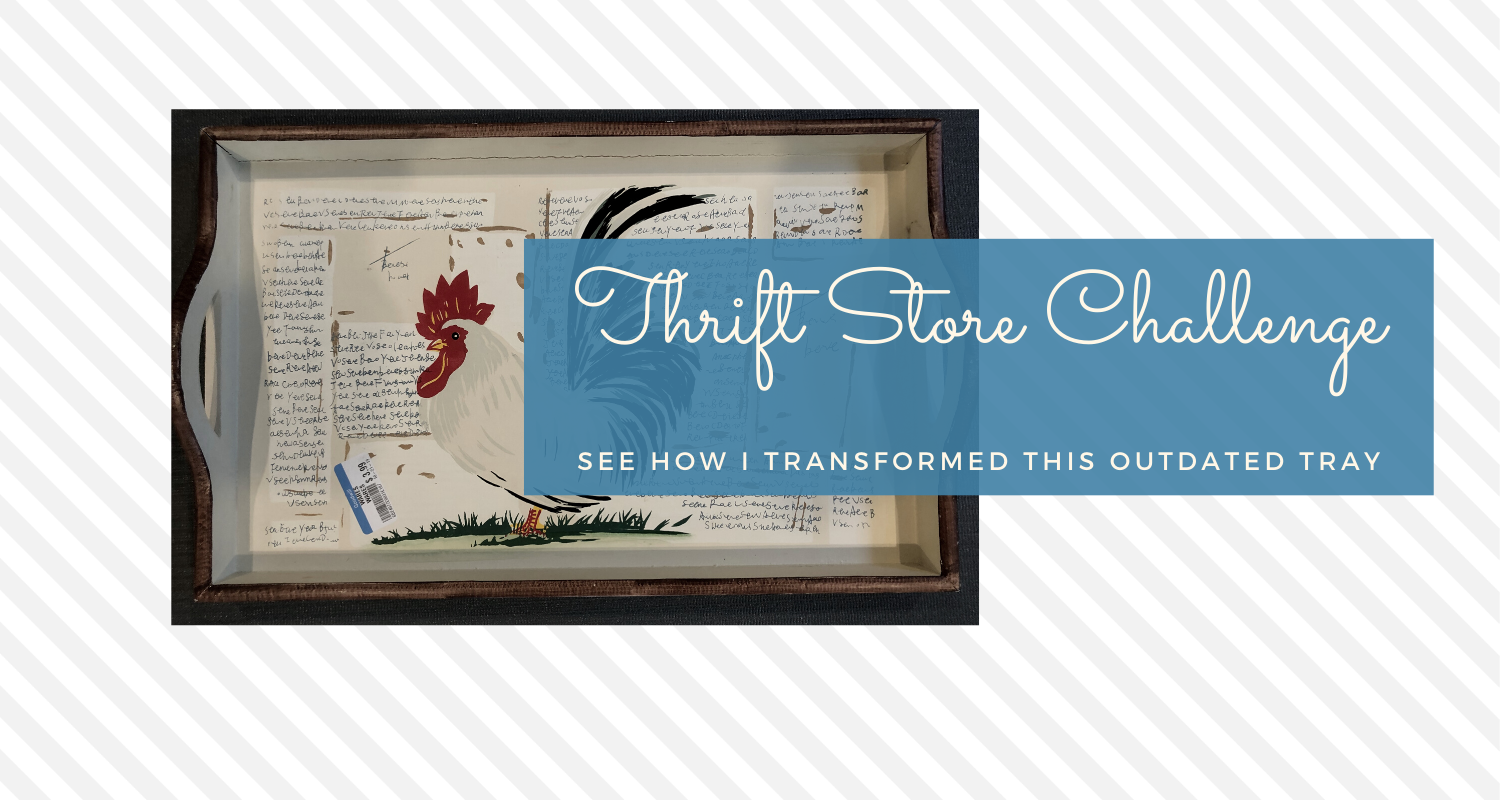 Thrift Store Challenge – Tray Makeover
It is time for another Thrift Store Challenge! Each month a group of fun and very creative bloggers participate in this challenge hosted by Tara from Stilettos and Shiplap and Emily from LeCultivateur. Links to all the participants blogs and their amazing finds are listed at the bottom of this post.  Please check them out. These ladies amaze me every month with the treasures they find.
The rules: We each need to find an item from a thrift store, yard sale, estate sale, antique store, even from someones trash at the curb! You get the idea. Then we need to take the item and basically make it our own, plus style the item in our home.  Sometimes my items are HUGE makeovers, and sometimes my items look just fine the way they are.  Keep reading to see what I did this month.
See all my past Thrift Store finds here.
---
Here is what I found this month…
I visited my usual Goodwill store and found this tray for $3.99.  Cute, but not my style.  Sorry rooster but you have to go.  It was time for a makeover.  Read on to see what I ended up doing using only things I already had in the garage or in my craft bin.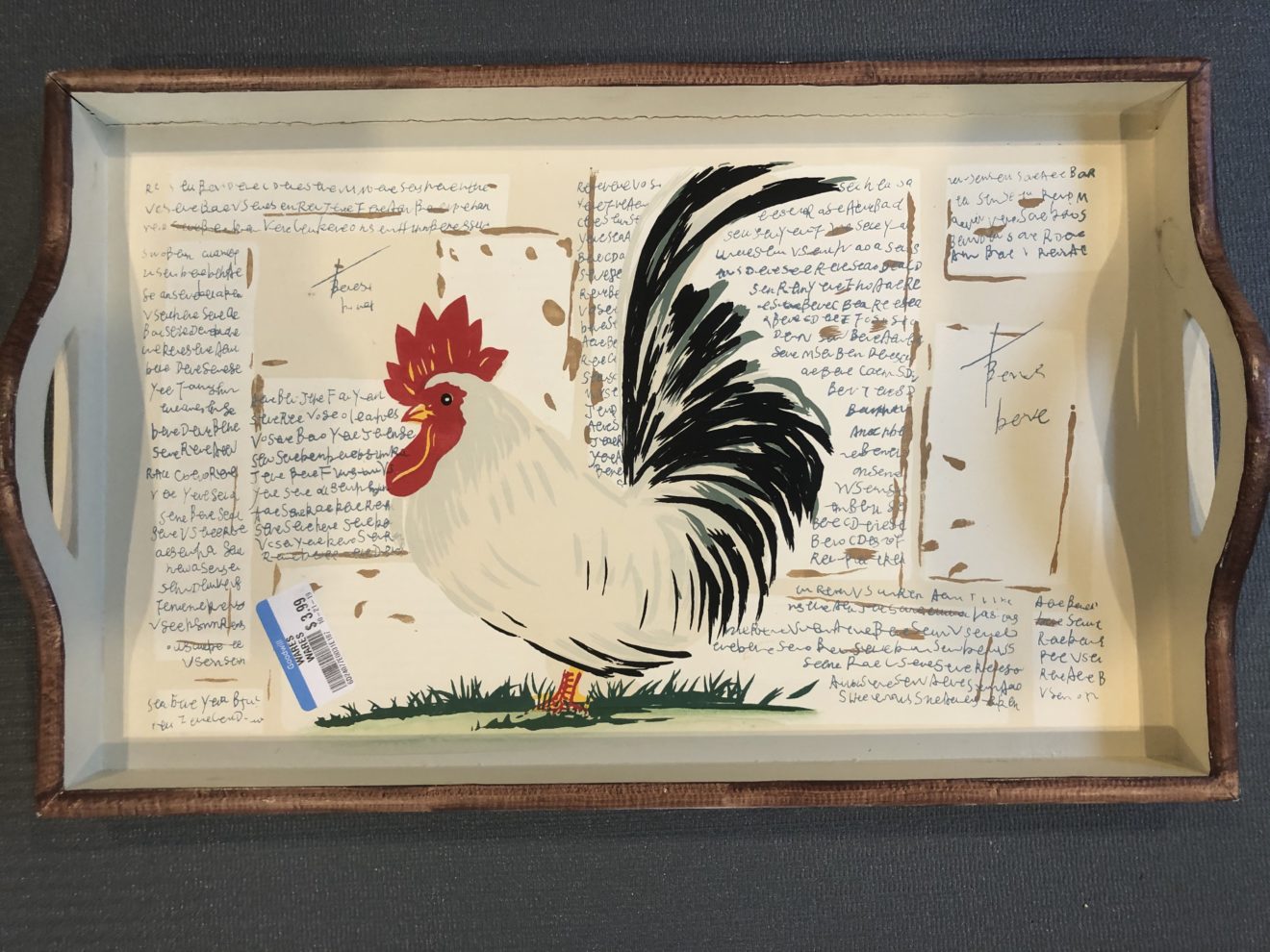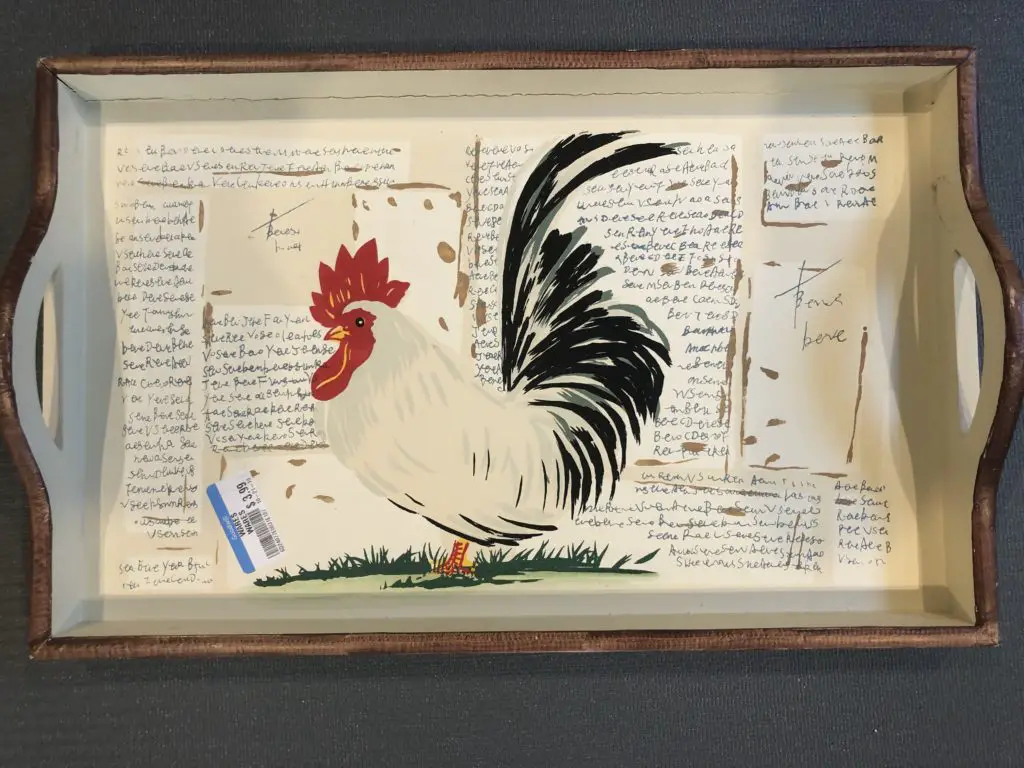 Step 1…
First, I spray painted it white.  It took several coats to cover up that cute little rooster.  Again, sorry rooster.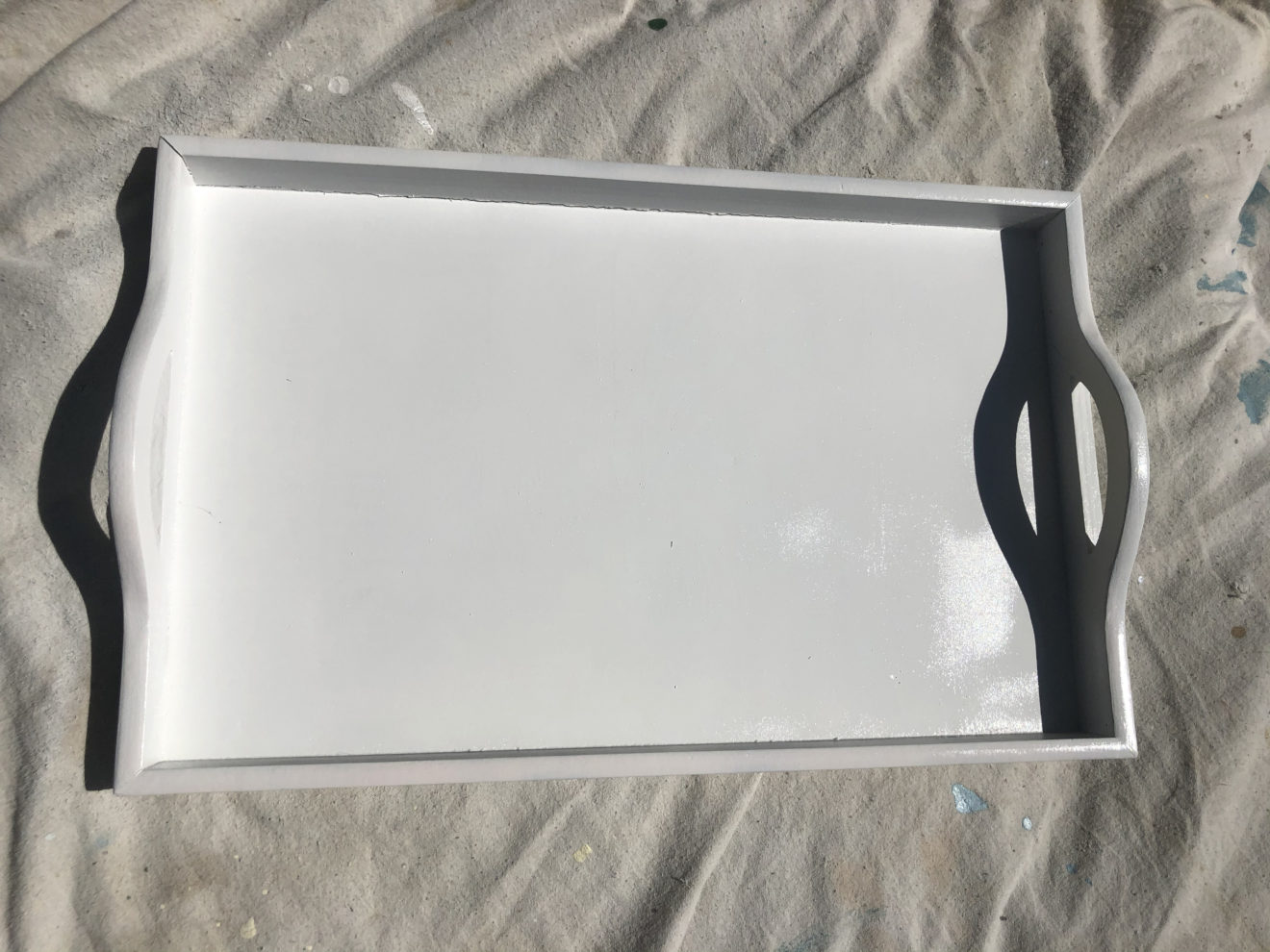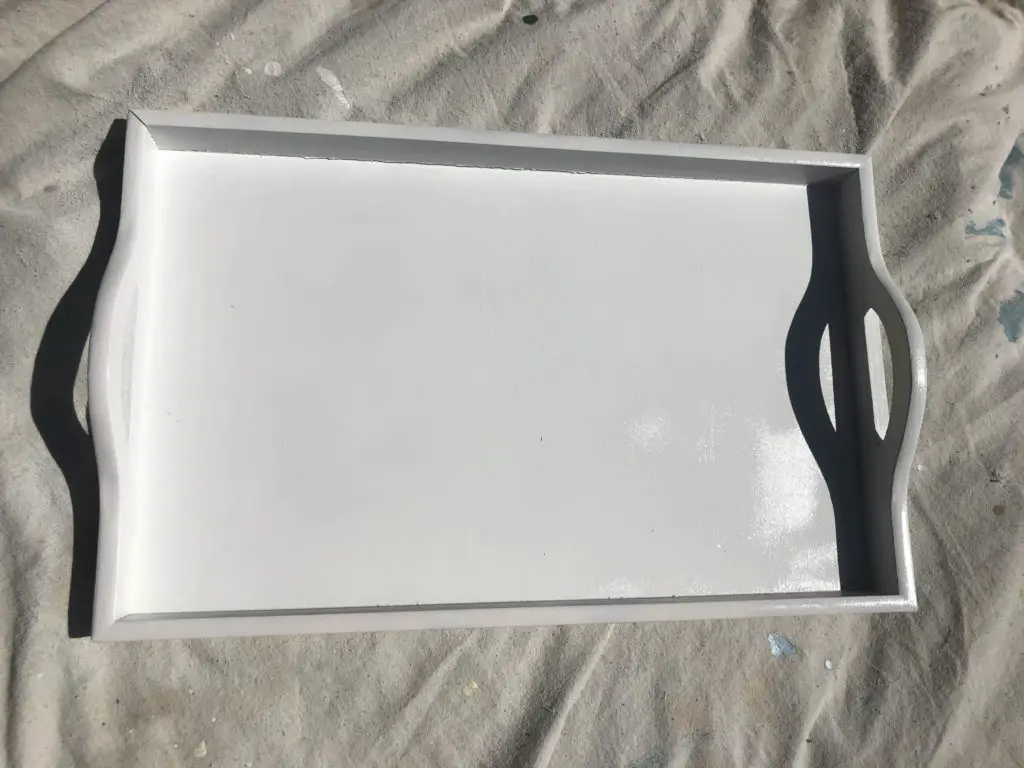 Step 2…
Next, since I am into all things coastal and nautical I decided to 'beach this up' starting with this anchor stencil I had.  This stencil was left over from when I refinished these bar stools.  I also used left over paint from my August Thrift Store Challenge when I refinished this piece for my dining room.  This blue color is called English Channel.  While I was doing the stencil I also painted the edges and sides of the tray.
Step 3…
Lastly, I could have left well enough alone, but thought it looked a little plain.  Back to my craft bin I went where I found this wire jute rope ribbon.  Not sure why I had this or when I bought it, but obviously I knew I would use it somehow for some project.  This tray was it.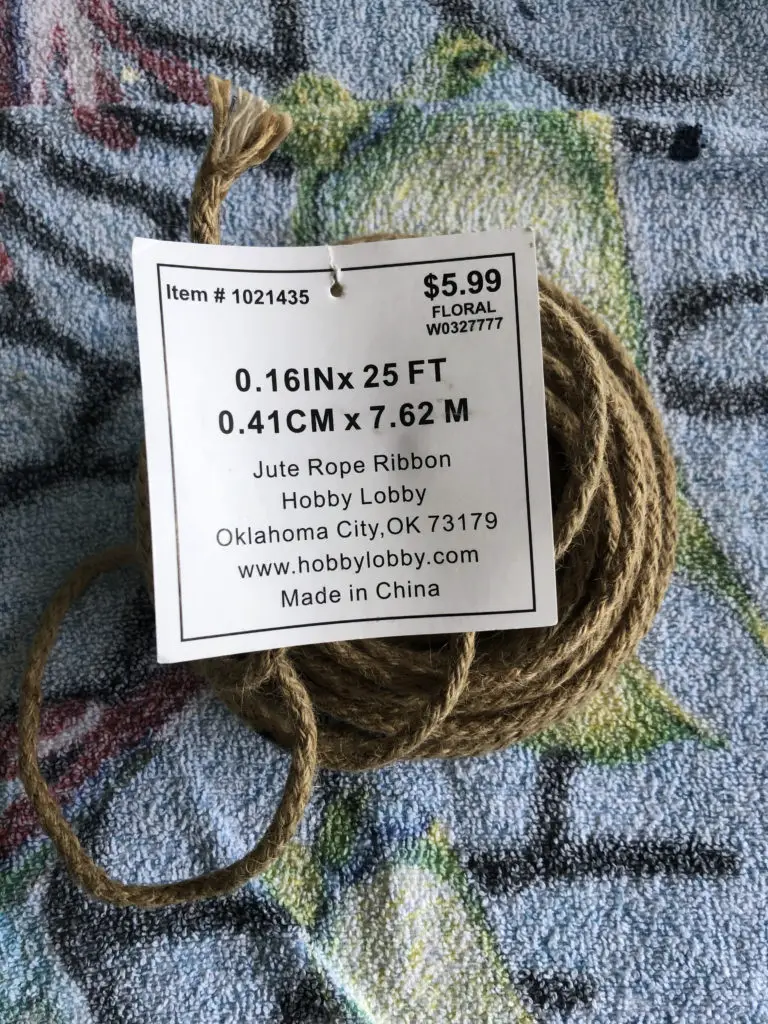 I wrapped the rope around the handles to make it look a bit more nautical.  This rope has a wire in it so it was easy to wrap and make sure it was tight. Then I glued the edges to the tray using my glue gun just to make sure they stayed.
And here is the finished product.  I styled it a few different ways for you to see how I will use it in my home.  I hope you enjoy!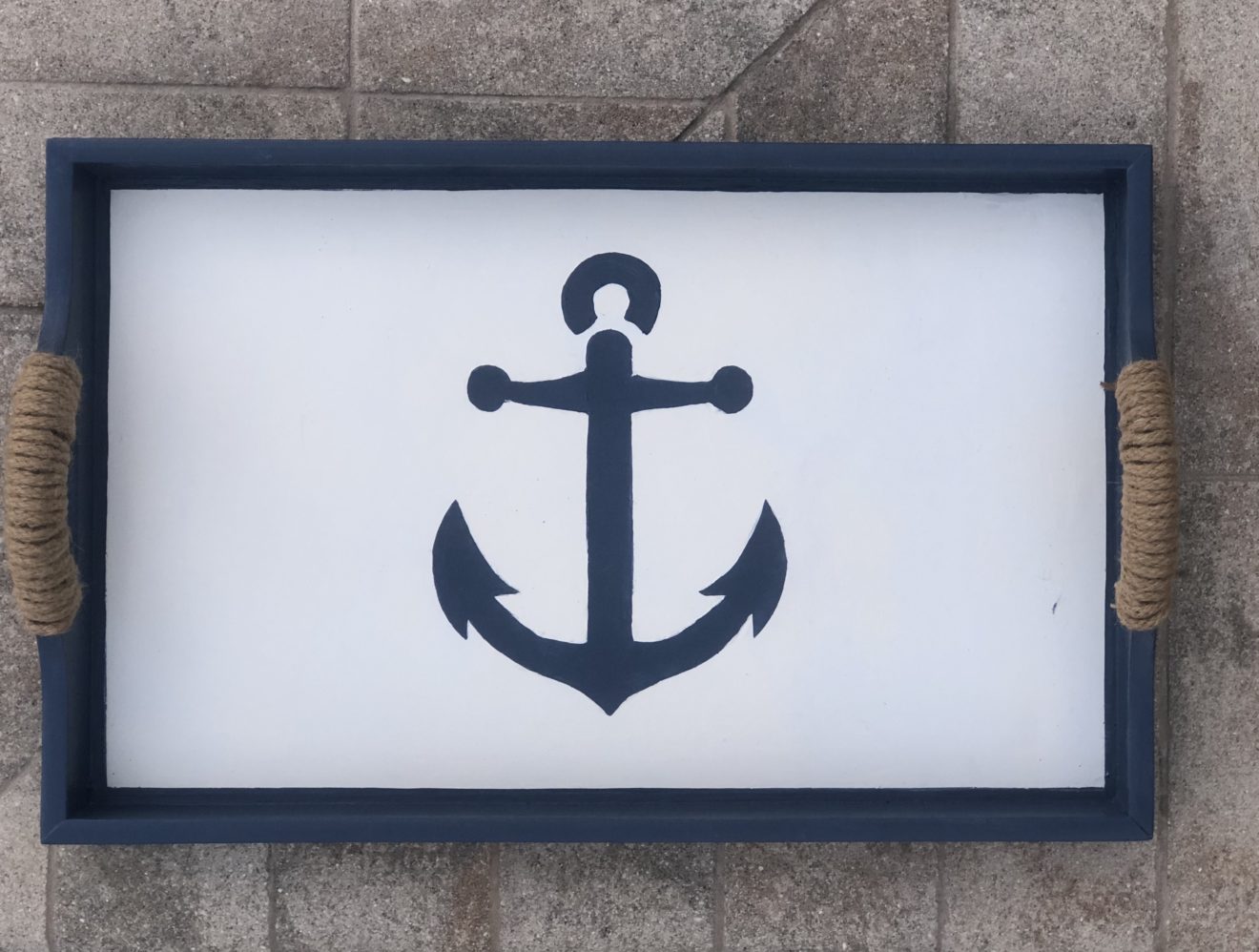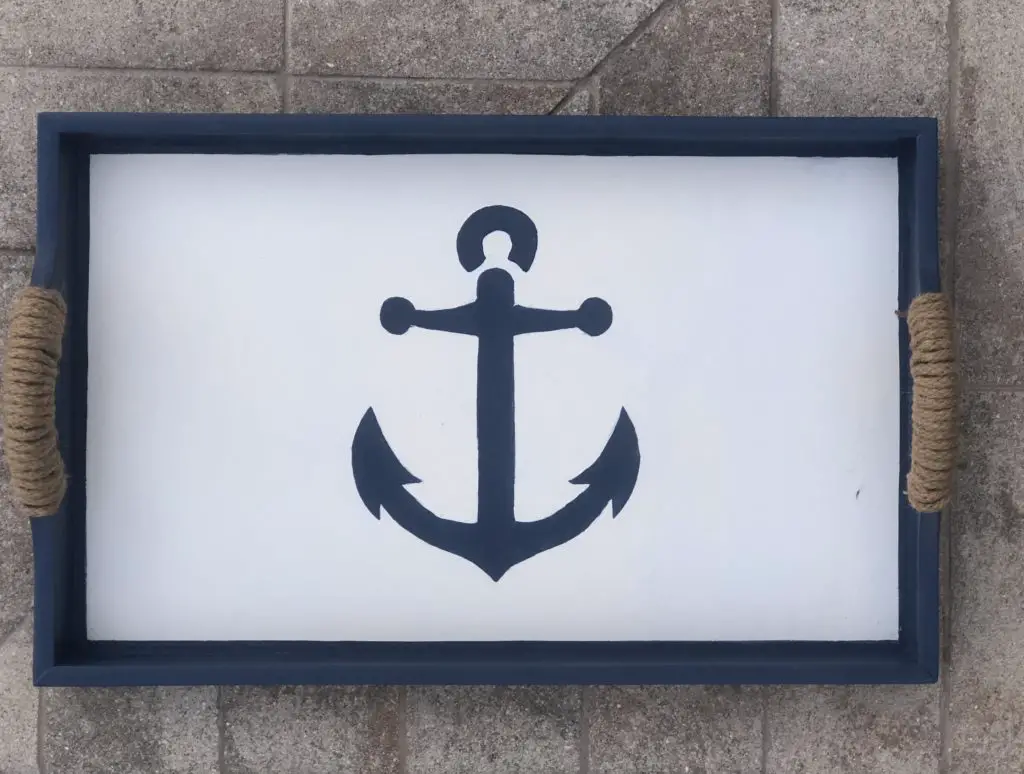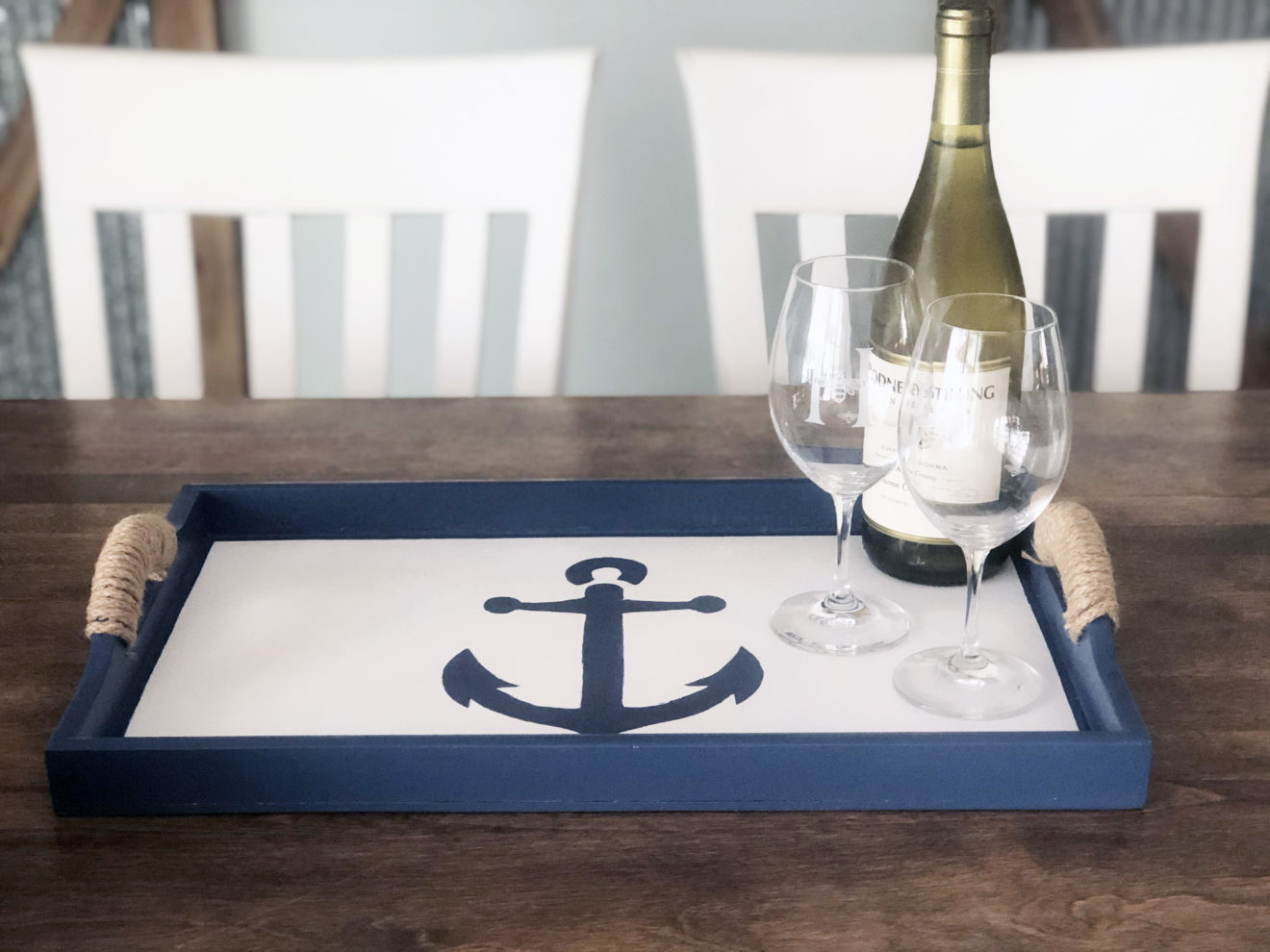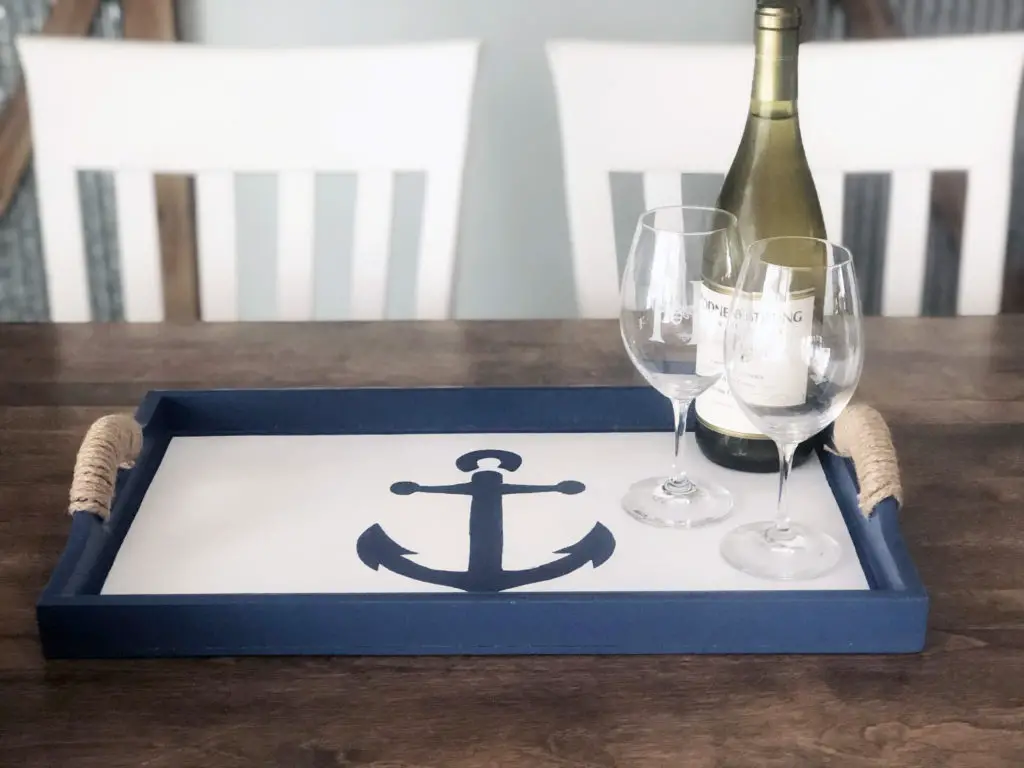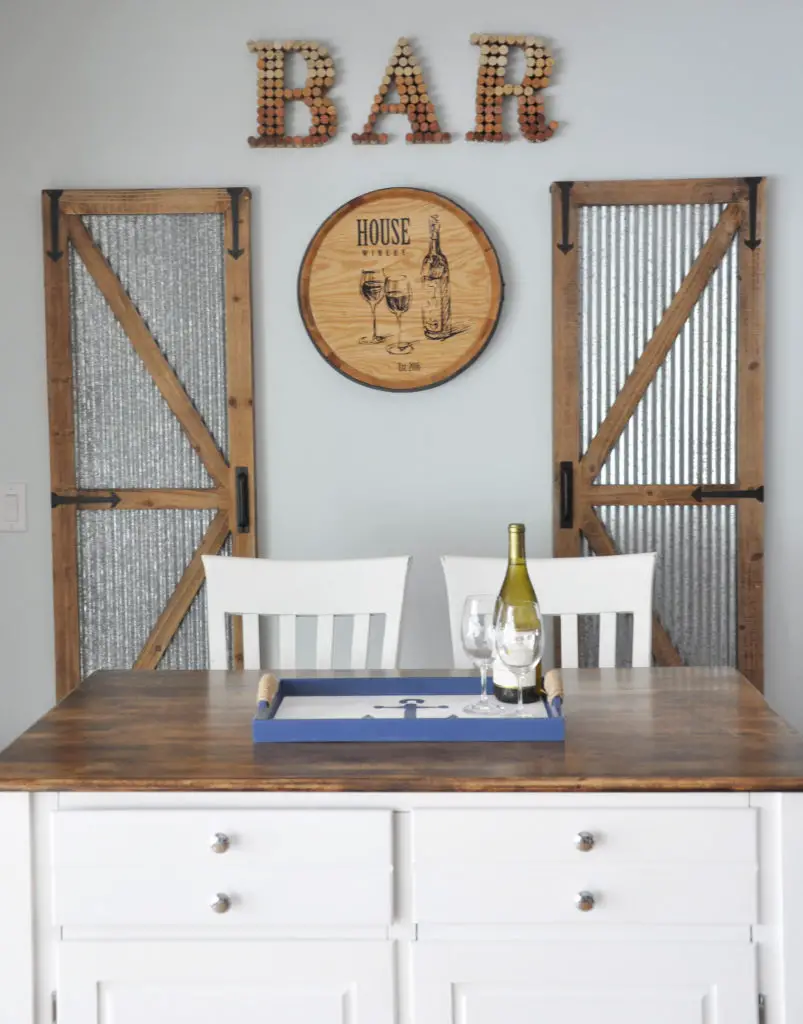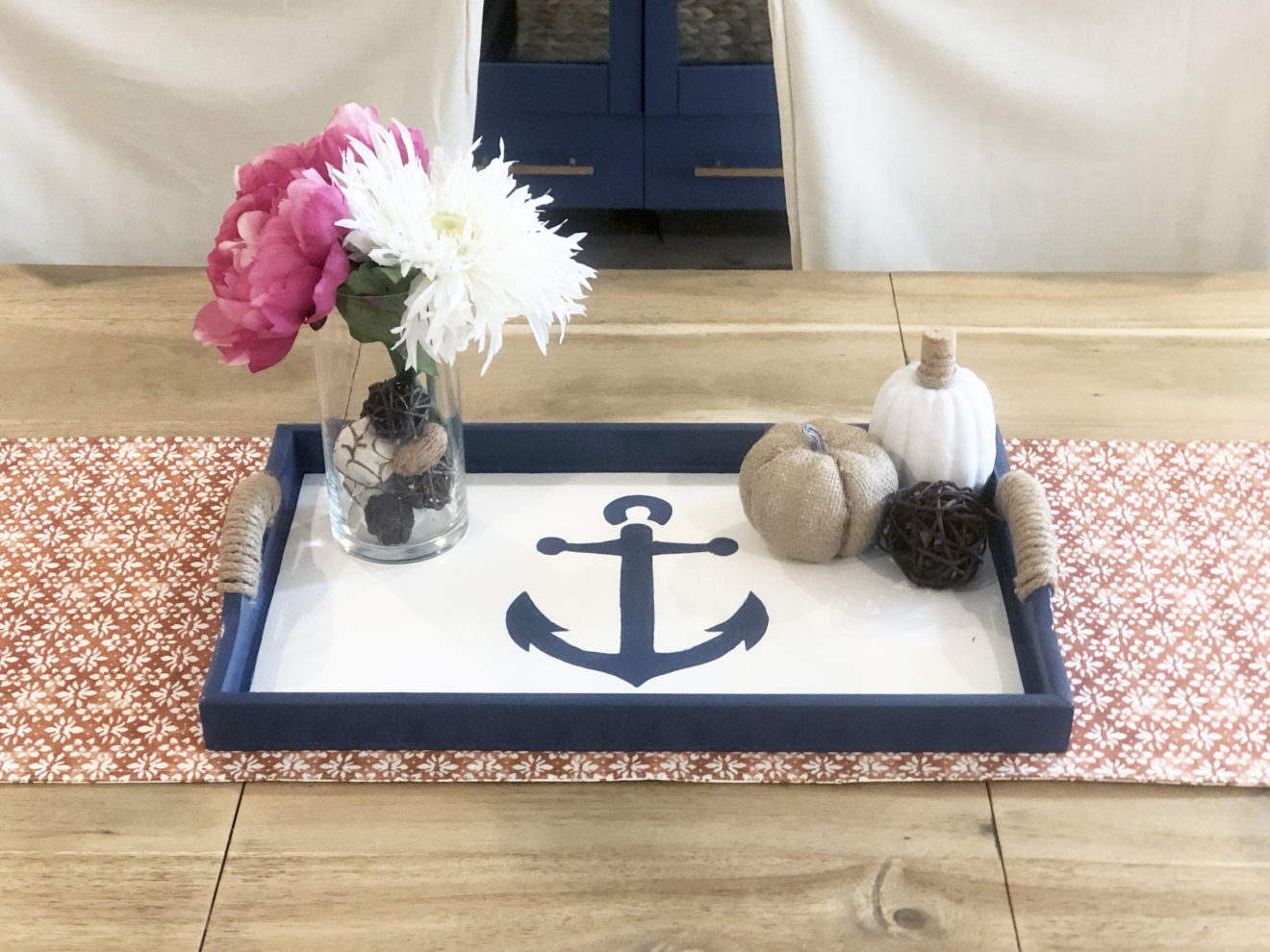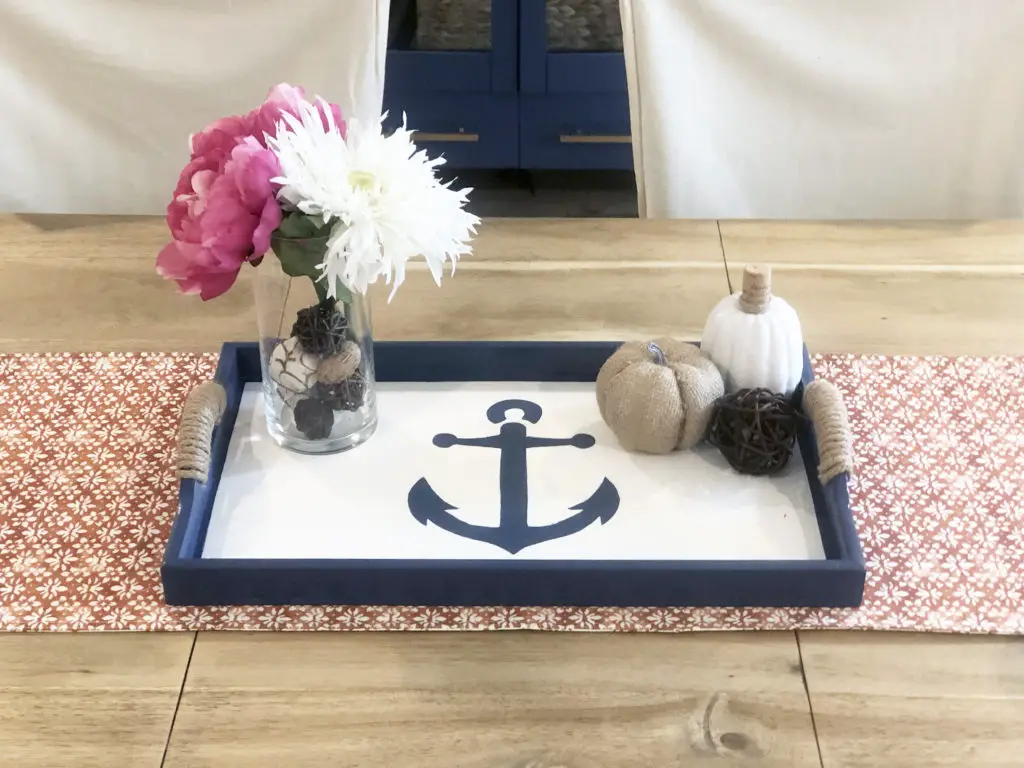 ---
One one last Before and After…
---
PIN FOR LATER…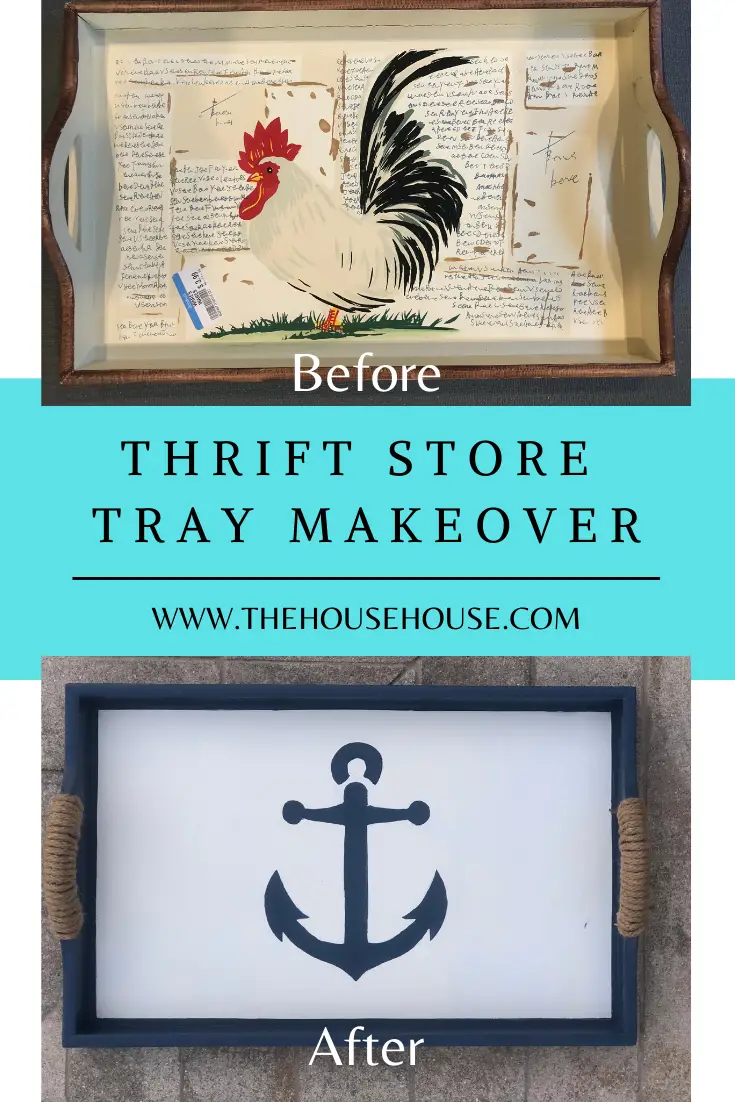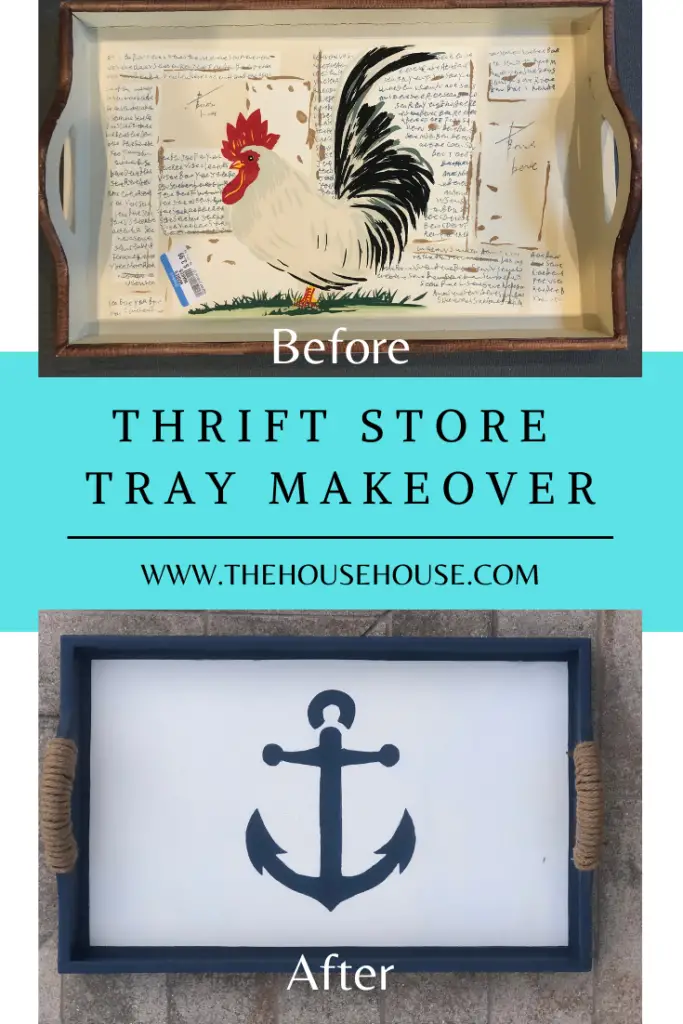 ---
Please check out the other Thrift Store Challenge Participants and see their AMAZING Finds below…
Emily from Le.Cultivateur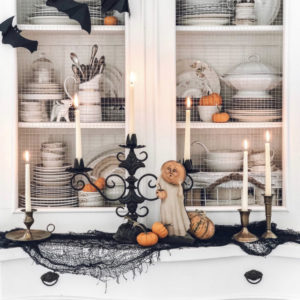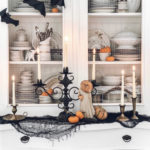 Tara from Stilettos and Shiplap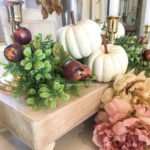 Cindy from Cloches and Lavendar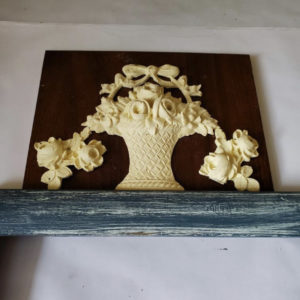 Danya from Just Another Farmhouse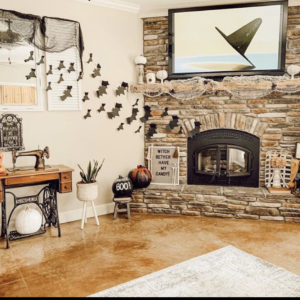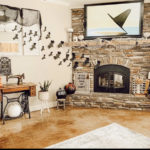 Tracey from Hydrangea Farmhouse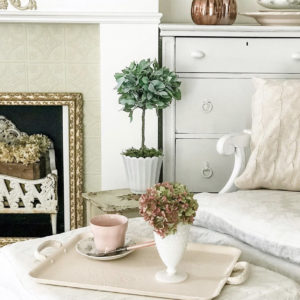 Shae from Sweet Southern Grace