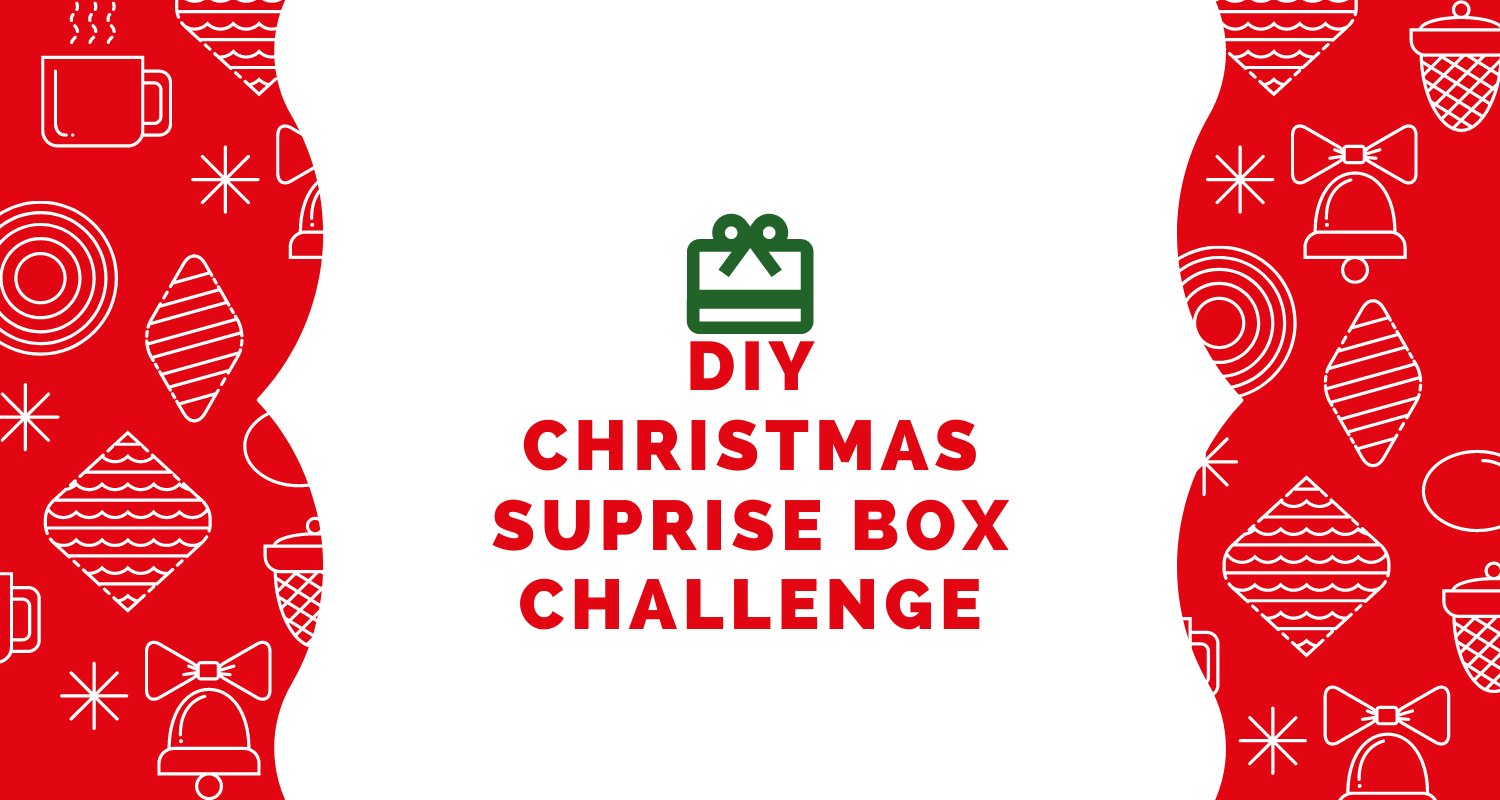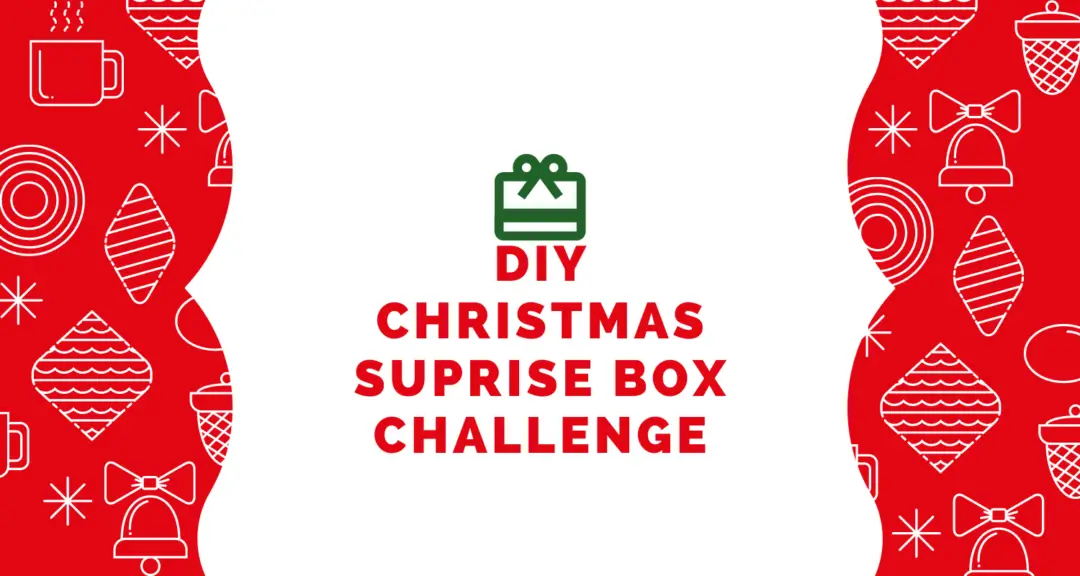 Surprise Box Challenge – December 2021
Today, I am joining a group of bloggers for a fun and unique DIY Surprise Box Challenge, sponsored by the amazing Terrie from Decorate and More with Tip. We did this last year too and it was really fun. You can see that post here. Each of us was assigned a person to buy for. We then had to go to pick up some holiday related item(s), and mail it to that person. We were also supposed to include one extra hard item. One that you might not expect to use in a DIY. That person then had to come up with a DIY project with the item(s) they received. Sounds kinda fun, right? You can see what all the other bloggers items were and what they came up with at the bottom on this post.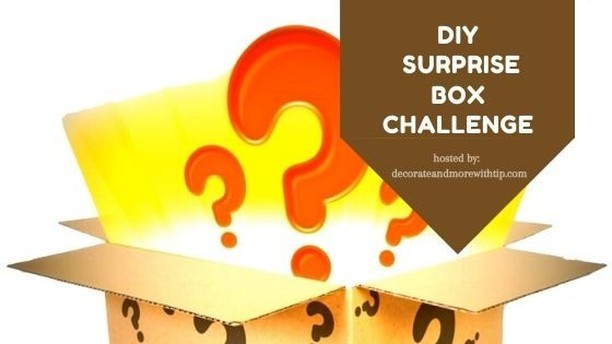 I was assigned to Tammy at Patina and Paint, and Tara from Stilettos and Shiplap was assigned to me. Here is what Tara sent. Tara sent me all very cute things with the exception of the cheese shaker which I assume was my extra hard item. hmmmmm, what was I supposed to do with that???….see below to check out what I came up with.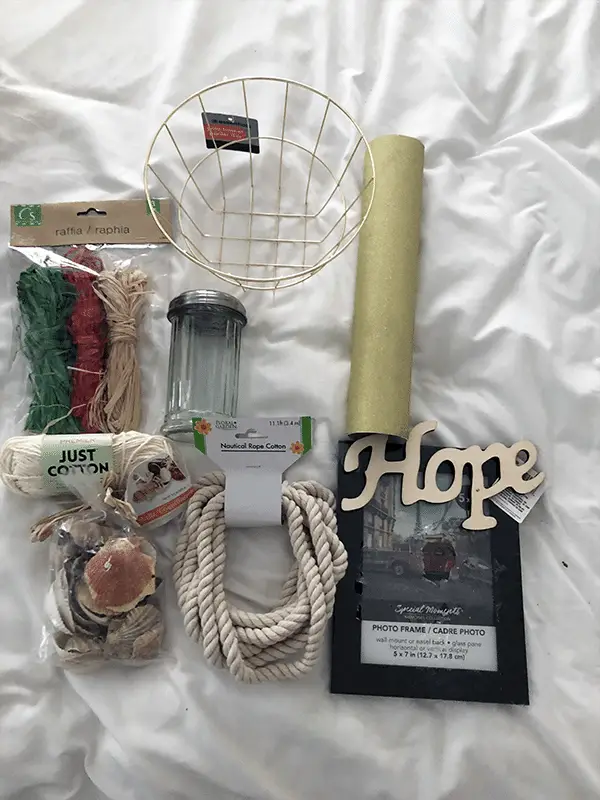 Here is what I got in my box…
1 bag of raffia
1 package of yarn
1 bag of shells
1 package of nautical rope
1 gold metal basket
1 cheese grater
1 roll of gold adhesive paper
1 black picture frame
1 Hope wooden sign
---
Now, what the heck am I to do with all this stuff.
Well, I actually made 4 different projects with all this good stuff.
Project Number 1…
For this project I used the raffia, yarn and nautical rope to make some custom Christmas Trees.
To start, I made a bunch of trees in various sizes using a poster board from Dollar Tree. I simple rolled the paper in a cone shape, cut it and taped it.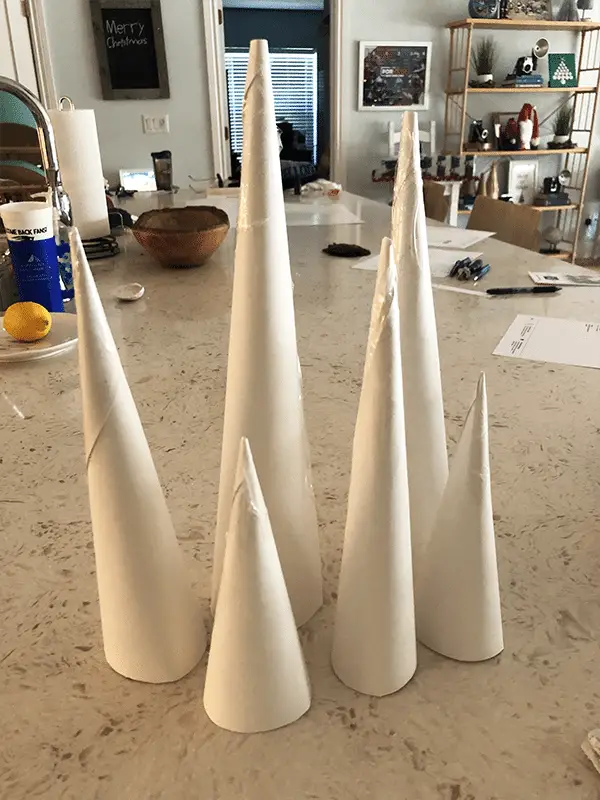 Then, I started wrapping and gluing the materials to each cone. When it came to using the nautical rope, I simply unraveled it and used one strand at a time.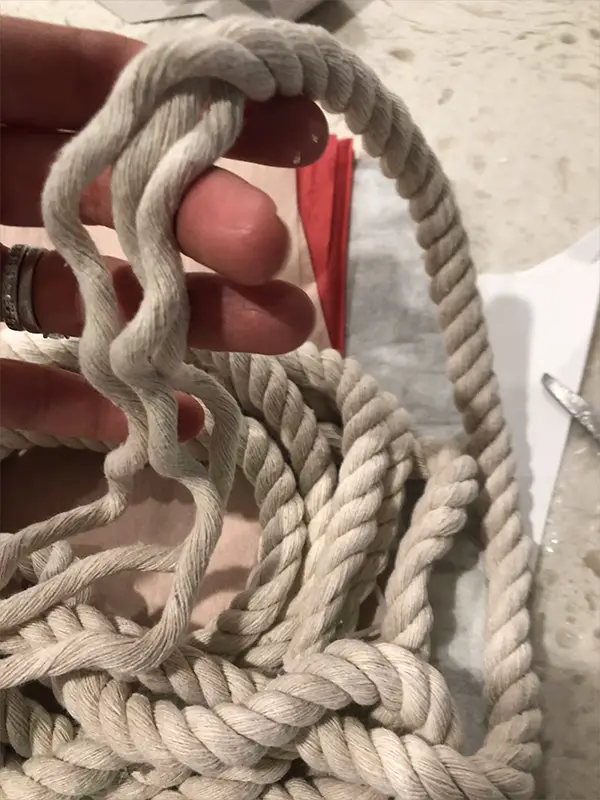 Here is how they all came out. I think they look pretty cute.
Project Number 2….
For my next project I used the picture frame, gold adhesive material, and some of the shells.
First, I sprayed painted the frame white.
Second, I put a piece of the adhesive gold paper on the glass of the frame.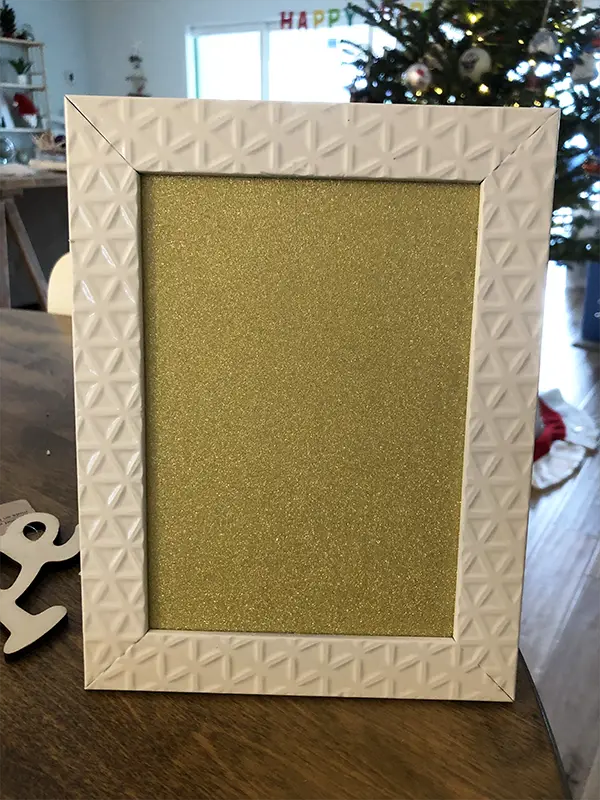 Next, I started playing around with the shells. I decided to make an angel. Once I was happy with my arrangement I glued them to the inside of the frame.
I used the piece of raffia from the bag of shells to tie a bow, and a natural bead I had in my craft bin for the head. Here is the finished product. Easy and cute.
Project Number 3….
I wasn't quite sure what to do with this cute wire basket. I liked it the way it was, so decided to use it to hold one of my small Christmas Trees that I decorated with the shells I sell on Etsy. I had a piece of black and white material from Dollar Tree so I used that to line the basket. Then I just put the tree right inside and tied the Hope sign to it, using another piece of raffia from the seashell bag.
Project Number 4…
Last but not least, I had to figure out what to do with the cheese shaker. I decided to turn it into a snow globe. I purchased a bag of 'faux snow' from the Dollar Tree and a bag of mini bottle brush trees from Target. I simply added some 'snow' to the bottom of the shaker and put in 3 mini bottle brush trees. Easy peasy. Ok, maybe not the most creative or best way to use this item, but I ran out of time to think of doing anything else. Maybe I will find some mini lights to add to it.
What would YOU have made with all of the items?
Now, check out what all the other bloggers came up with…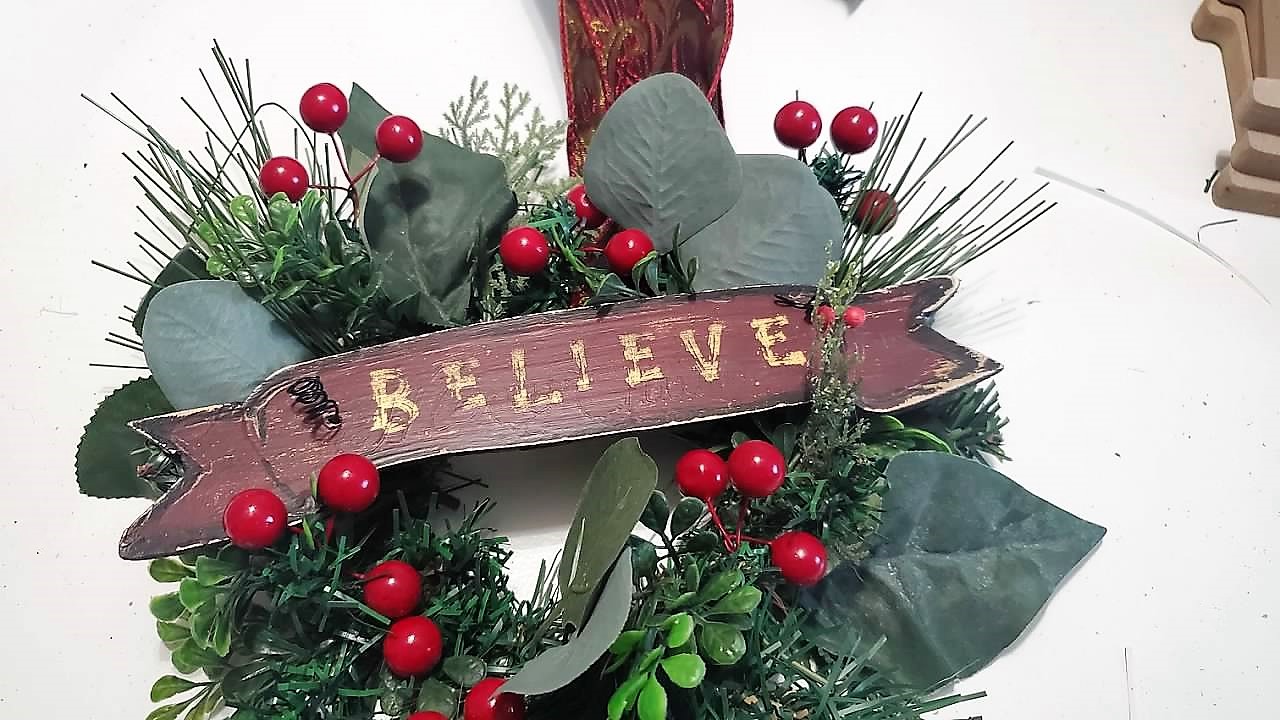 Decorate and More with Tip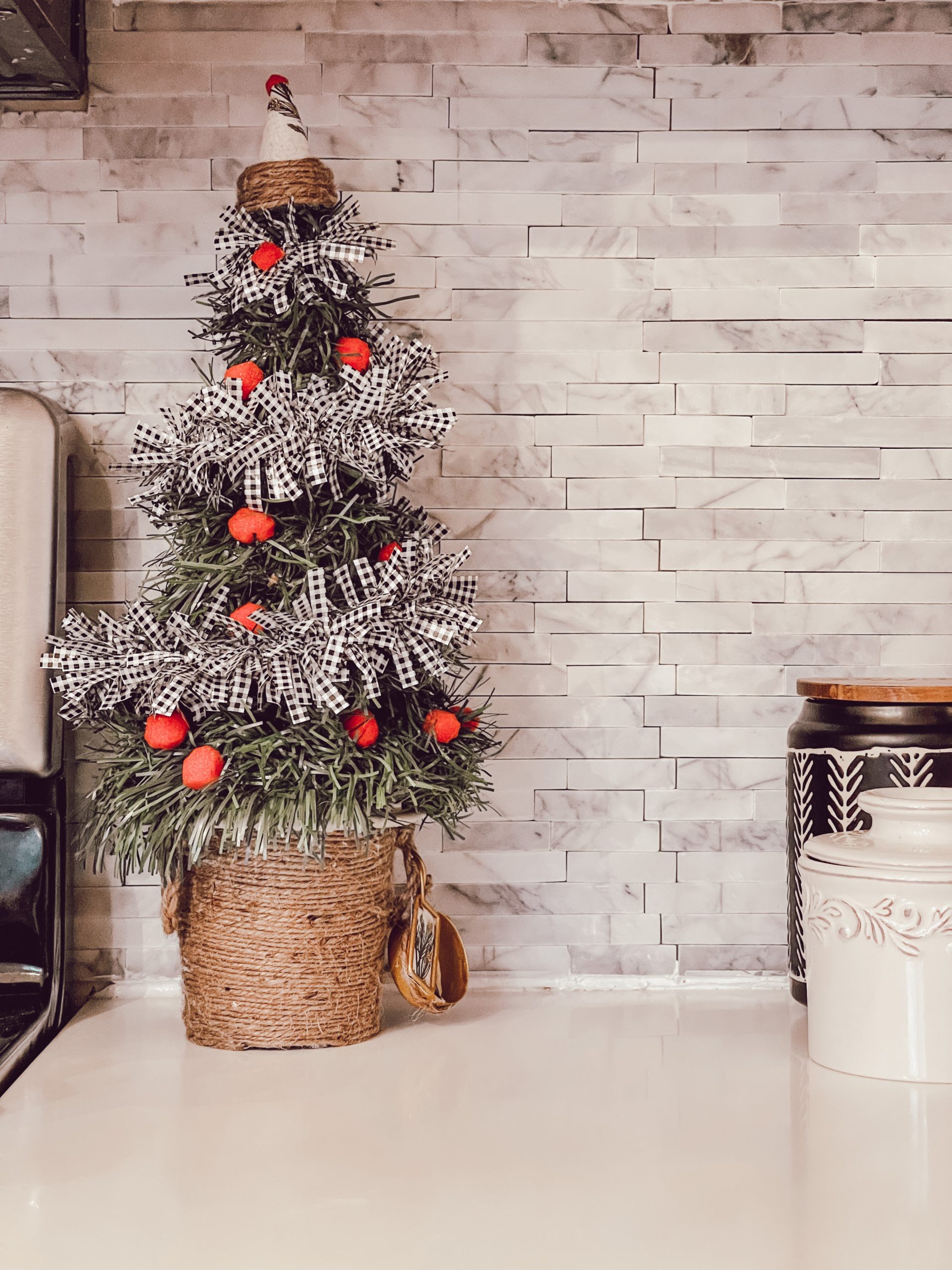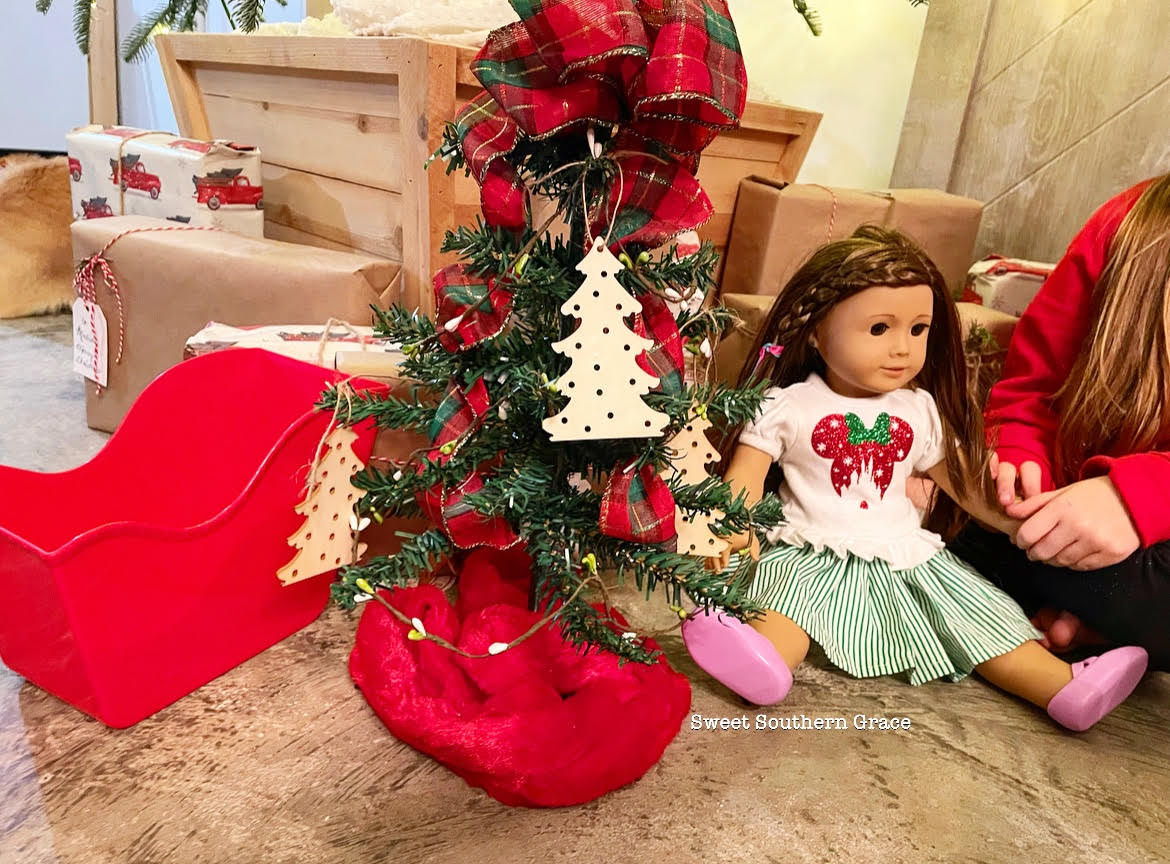 Sweet Southern Grace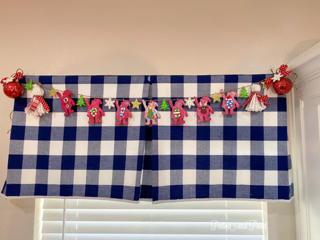 Patina and Paint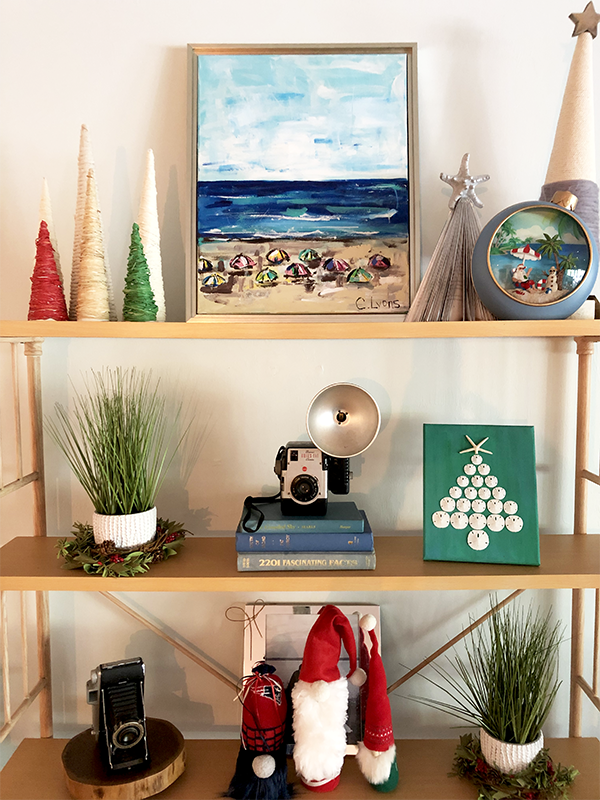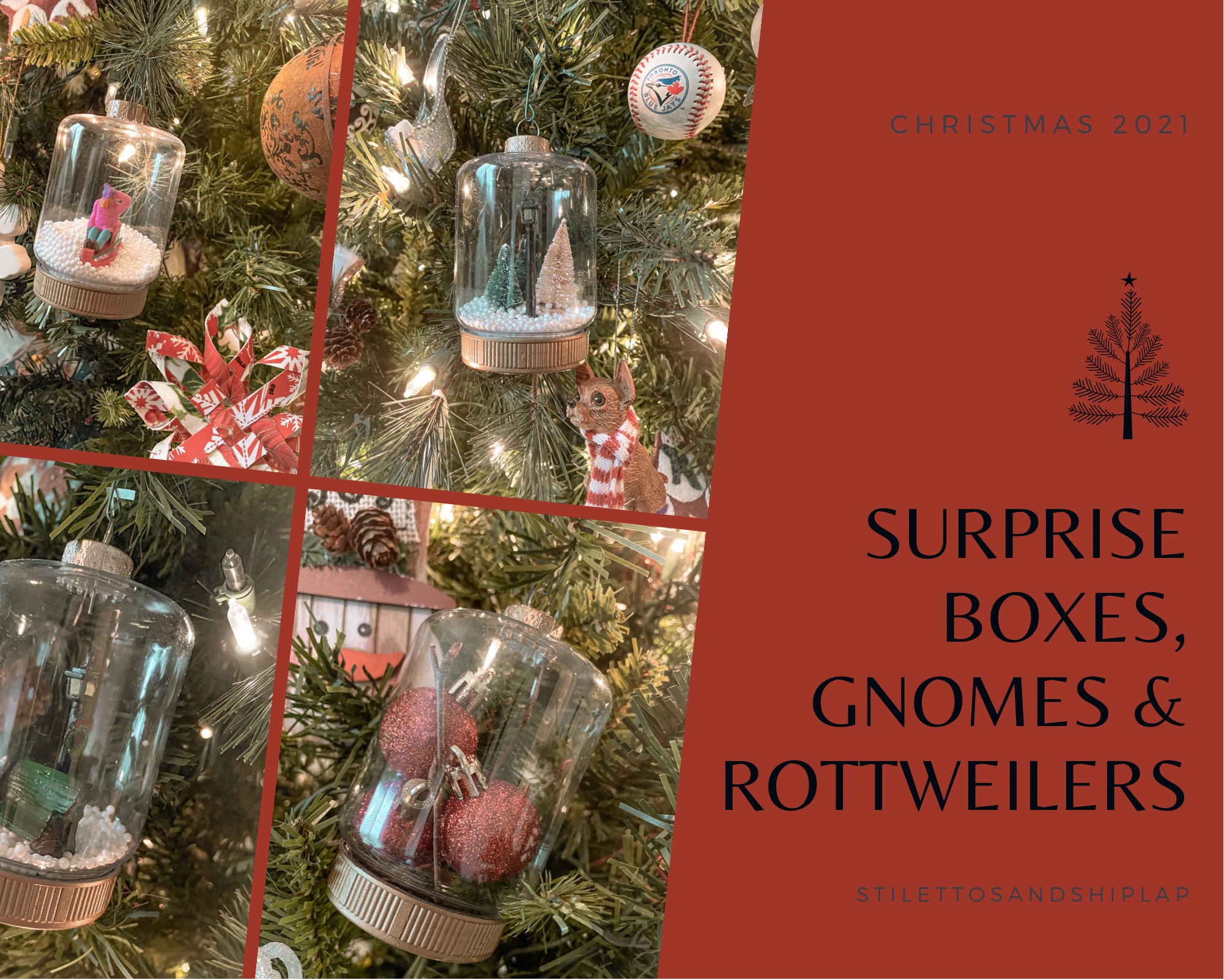 Stilettos and Shiplap