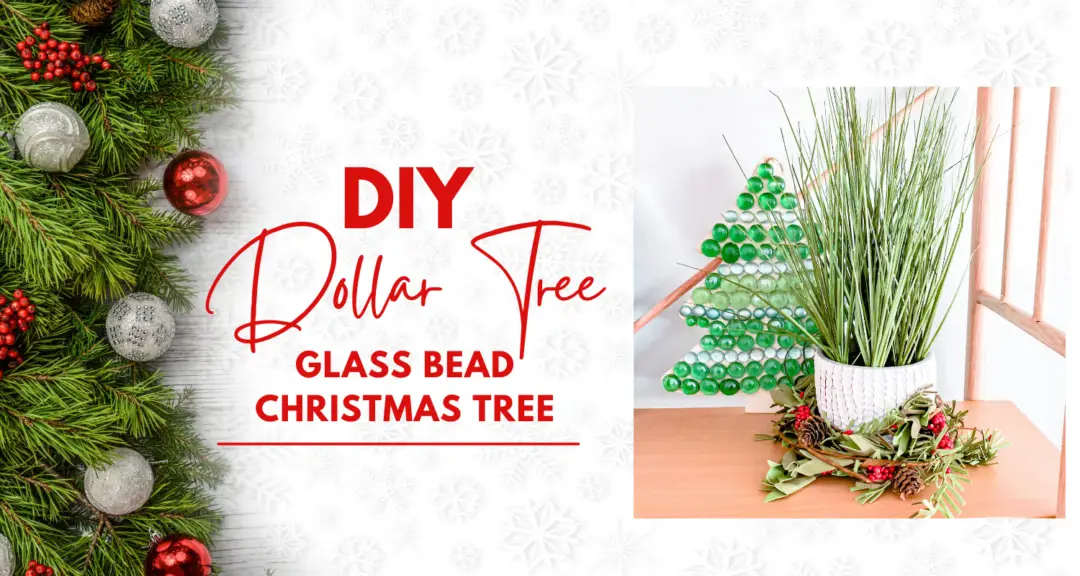 DIY Glass Bead Christmas Tree
This DIY Glass Bead Christmas Tree was such an easy DIY, which is my favorite kind. I purchased this Wooden Hanging Christmas Tree at the Dollar store a few weeks ago with the intention of making something with it. There it sat for a while, until something sparked in my head and I knew what I wanted to do with it. Originally, I wanted to find some green sea glass and make something similar to this sea glass heart I made a while ago, but all the craft stores I went to were all out, or didn't have any in the first place. So, I settled for these pretty glass beads/gems instead. Here are the supplies I used…
Glass Gems (found at Michael's)
Wooden Christmas Tree (Dollar Tree)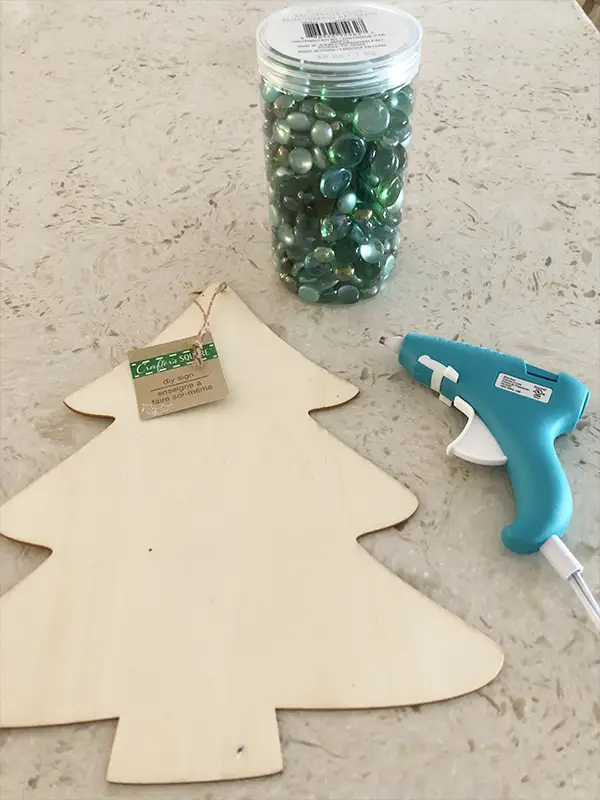 First, I dumped out all the glass beads and separated them by color. There were not a ton of green ones so I knew I would have to use the other colors too.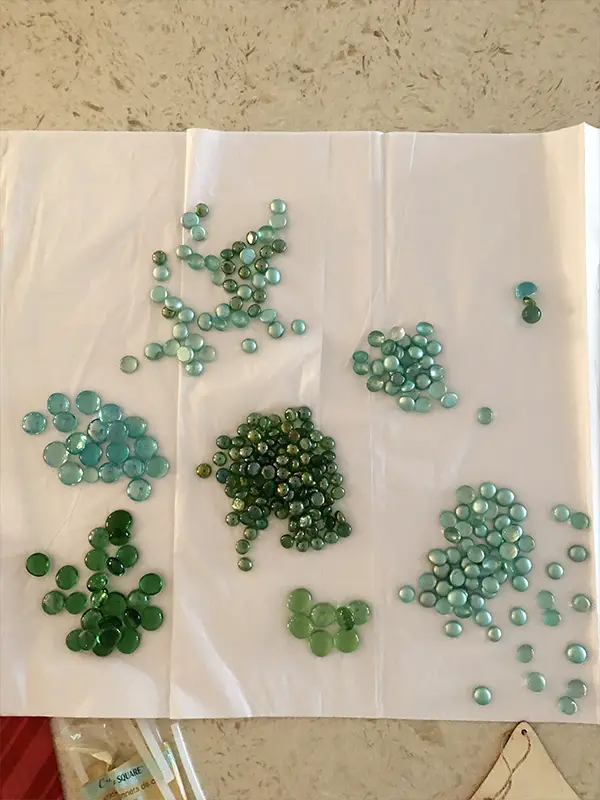 Next, I started arranging the beds on the tree. Since there were not a ton of green ones I decided to make a pattern with the other colors. I played around with them for a while until I was happy with the pattern.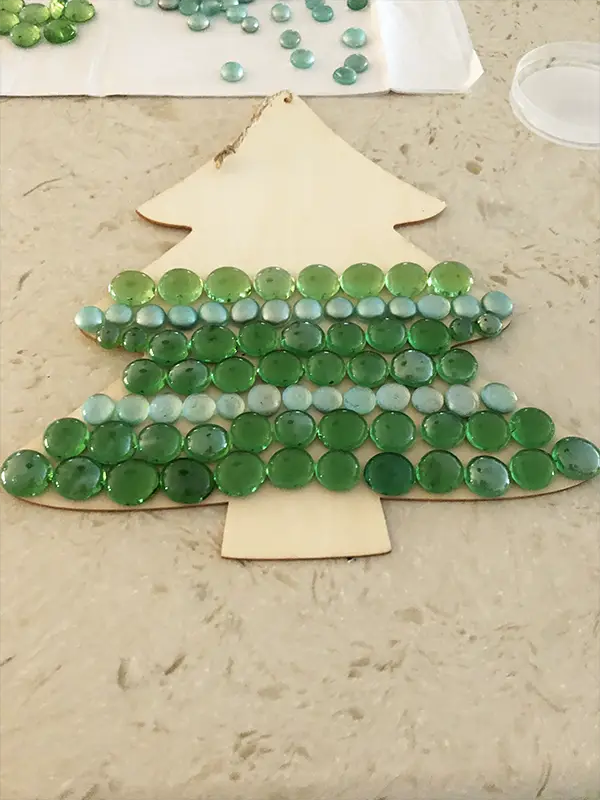 Lastly, once I liked how it looked, I started gluing them to the tree. I think I used about 3 or 4 glue sticks for this project. It took about 1/2 hour to complete.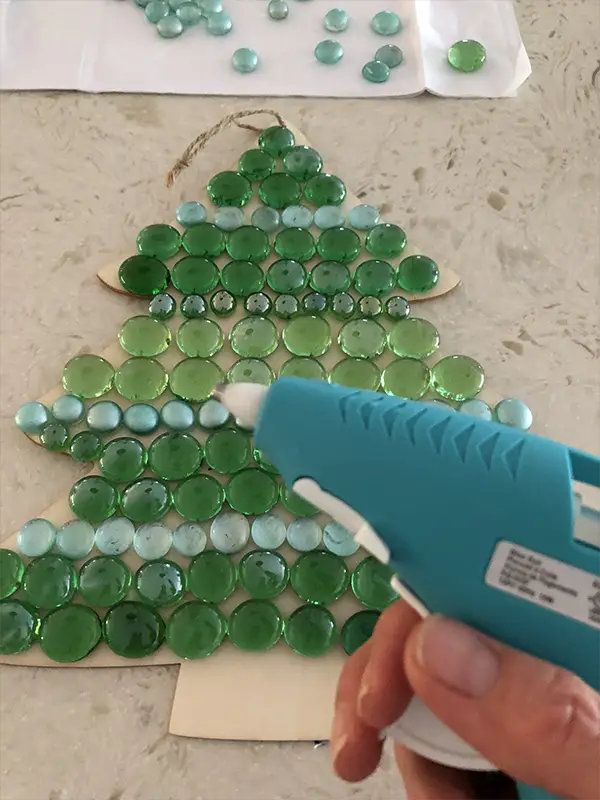 Pretty self explanatory and easy, am I right? Here is how it came out. I put it in a few different places in my house. It ended up on my shelves and fits right in.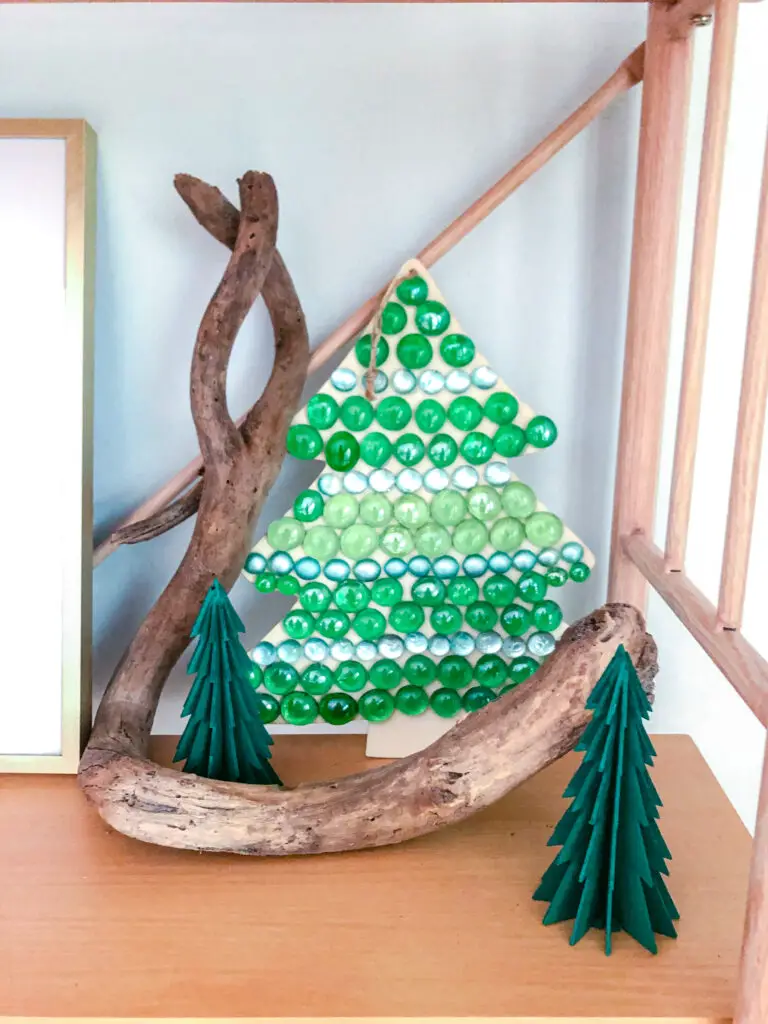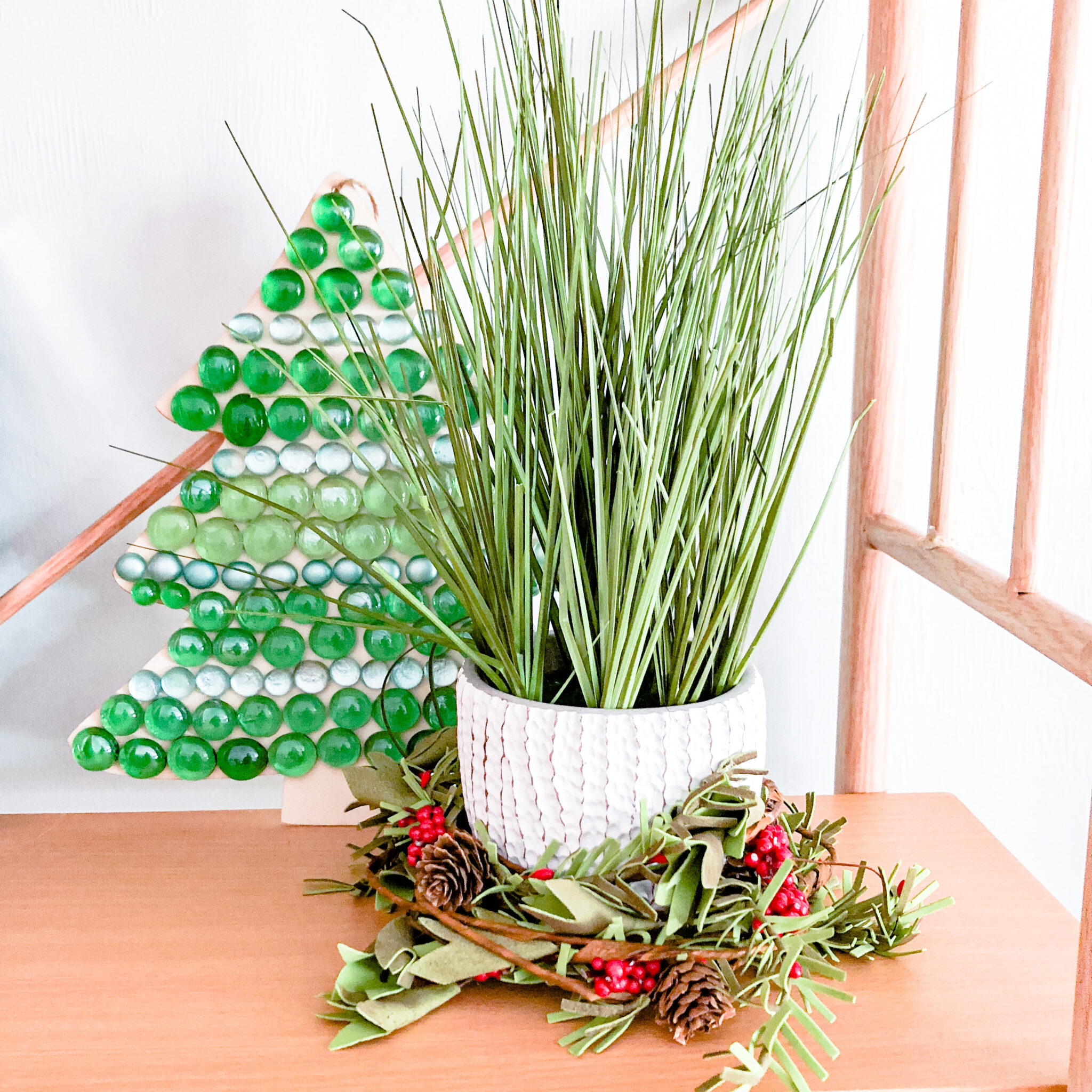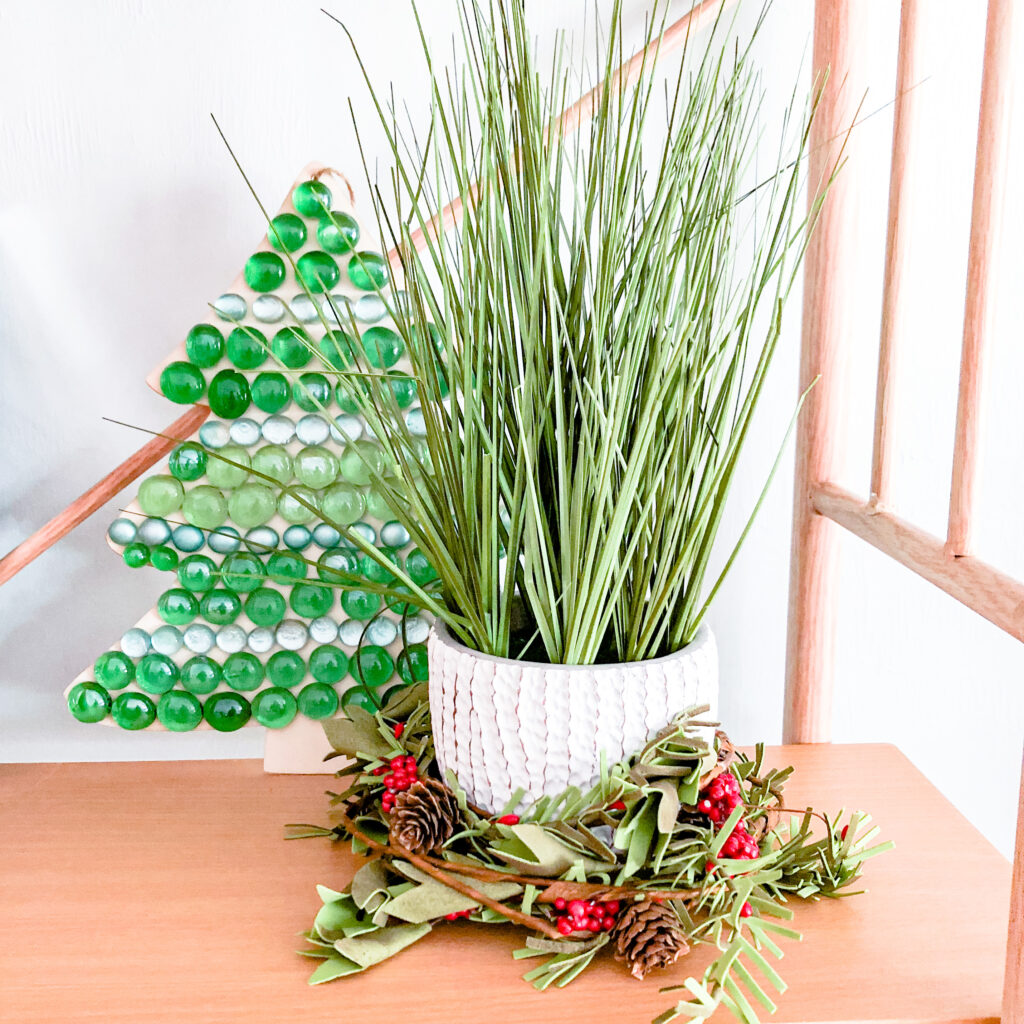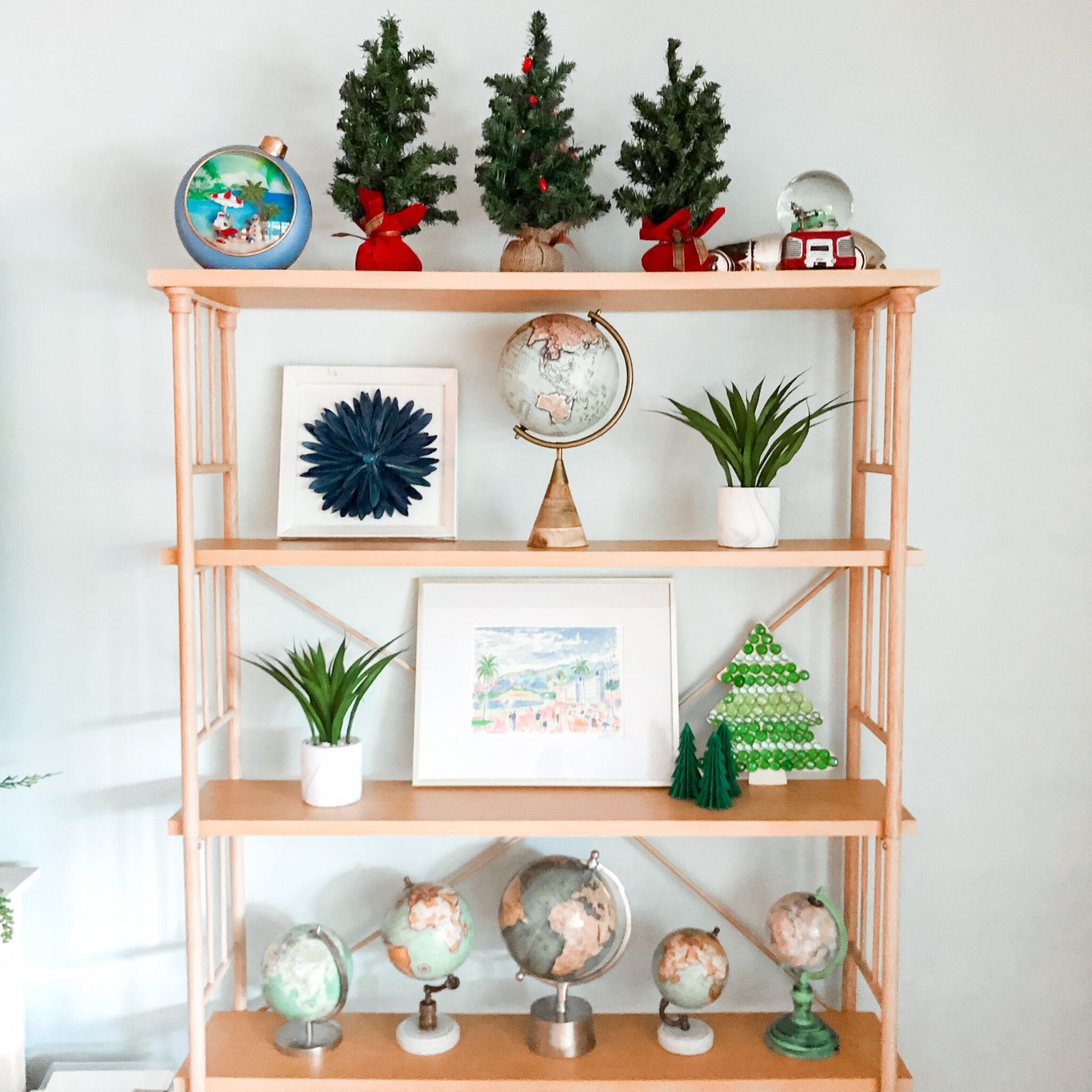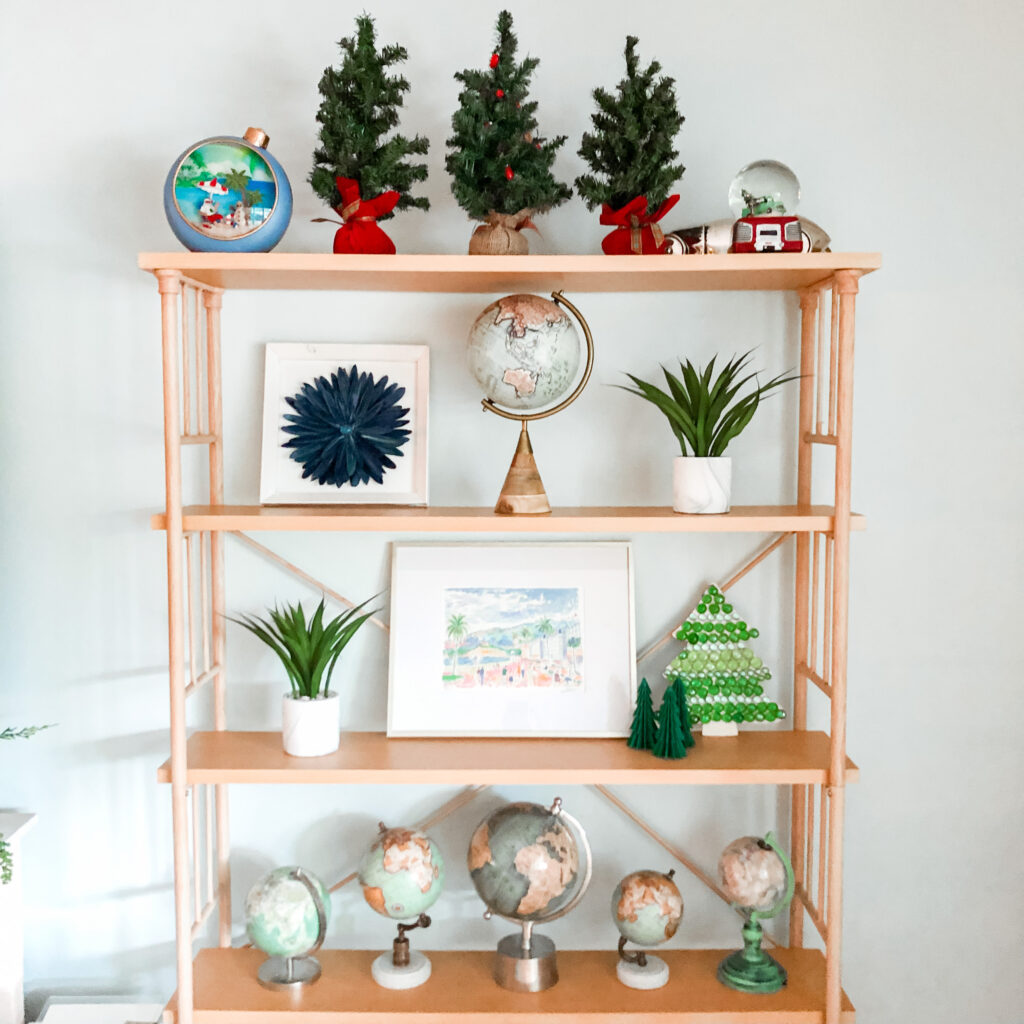 PIN FOR LATER….