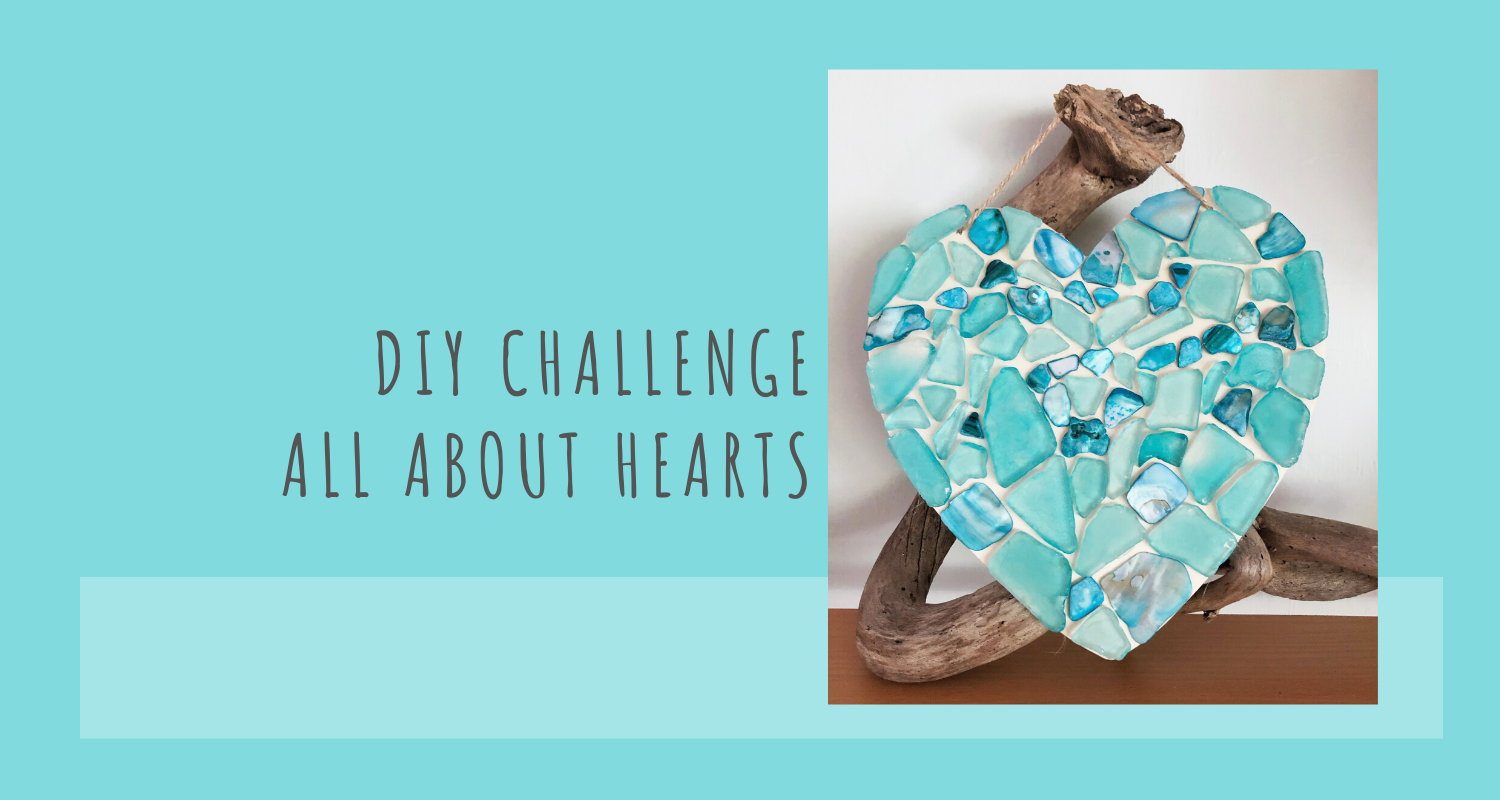 February DIY Challenge – Hearts
I am joining in on the fun for a DIY challenge blog hop hosted by Terrie at Decorate and more with Tip.   This month' challenge is All About Hearts.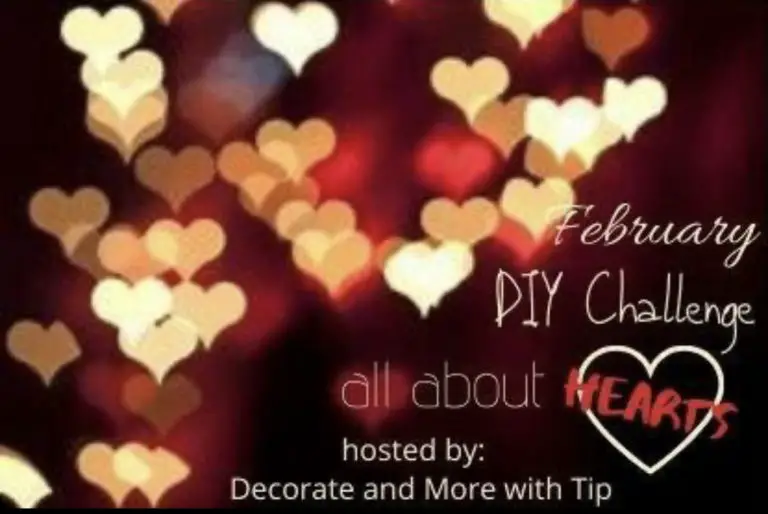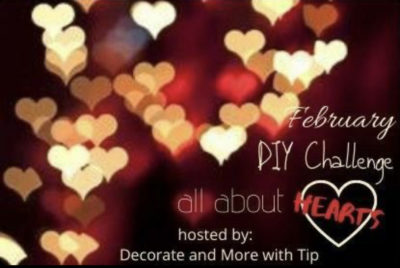 For this challenge, keeping with my homes Coastal Decor,  I made a heart out of sea glass.  (Please also check out this Driftwood Heart I made in another DIY Challenge last week. )
Below is the tutorial on how I made this DIY Sea Glass Heart.  See what all the other bloggers came up with at the bottom of this post.
This post contains some affiliate links for your convenience (which means if you make a purchase after clicking a link I will earn a small commission which helps keep my blog up and running but it won't cost you a penny more)!
This project is very easy and fairly self explanatory, but I will tell ya the steps I took to make it anyway.
I found a bunch of leftover sea glass in my craft bin from when I made this Sea Glass Wave a few years ago.  What better project to use it on than this one?  The heart was found at the Dollar Tree.  I also picked up some glue sticks while I was there.
Step 1 in making a Sea Glass Heart:
The first step in making your DIY Sea Glass Heart is to dump out all the sea glass and arrange it by color.  If you have your own collection of sea glass, feel free to use that.  The sea glass I had, had blue, purple and yellow in the boxes.  I only planned on using the blue so I put the blue ones in a pile and the rest went back in the craft bin.   I also had these left over Mosaic Shell Tile from Michaels. They aren't really 'sea glass' but I used them anyway and I'm glad I did.  The colors are gorgeous!
Step 2 in making a Sea Glass Heart:
Start playing around with some designs.  This step takes a while.  It's like doing a puzzle. You have to find the right pieces to fit nicely with each other.
Step 3 in making a Sea Glass Heart: 
Once you are ready and satisfied with the arrangement, heat up the glue gun and start gluing.  This is where it gets tricky.  Once you start to glue, you end up rearranging the sea glass.  It takes a long time to get them right.  Be patient.  I found walking away from it and taking a break every now and then helped me.  I also took a picture of it before I glued them down so I could refer back.  I used my glue gun and 3 sticks of glue for this project.  It took about an hour and a 1/2 to finish.
And, viola, here is the final product!  Isn't it purrrrty?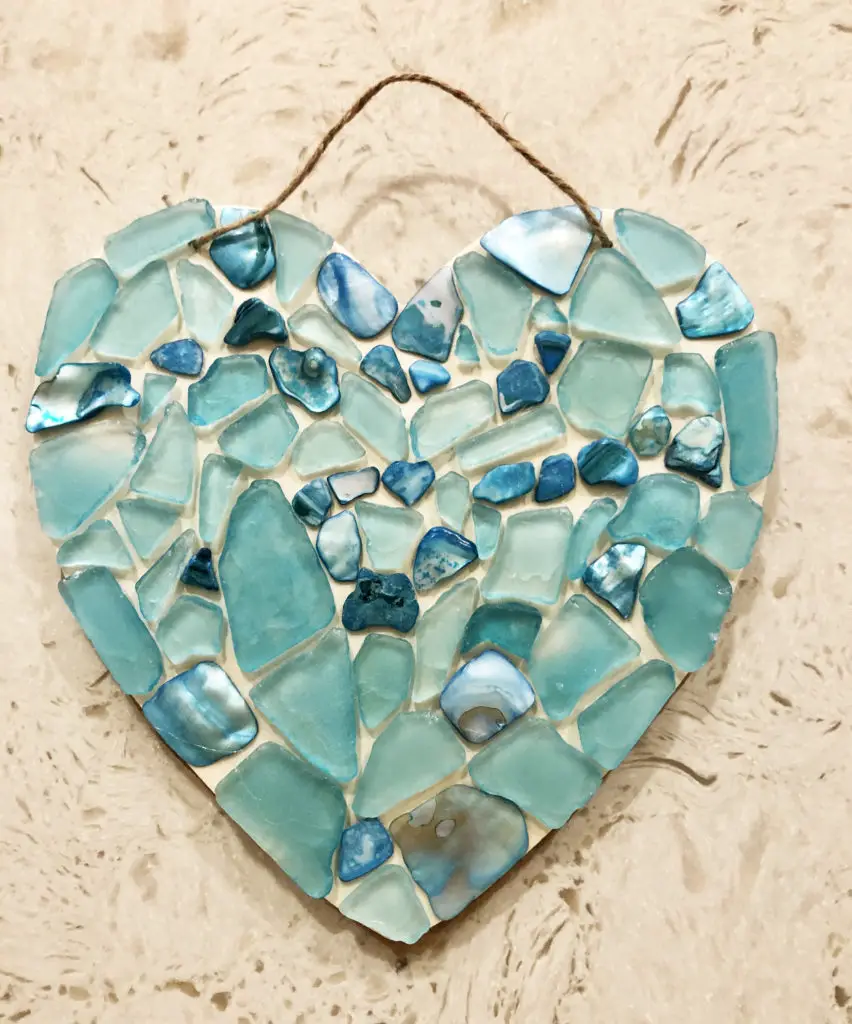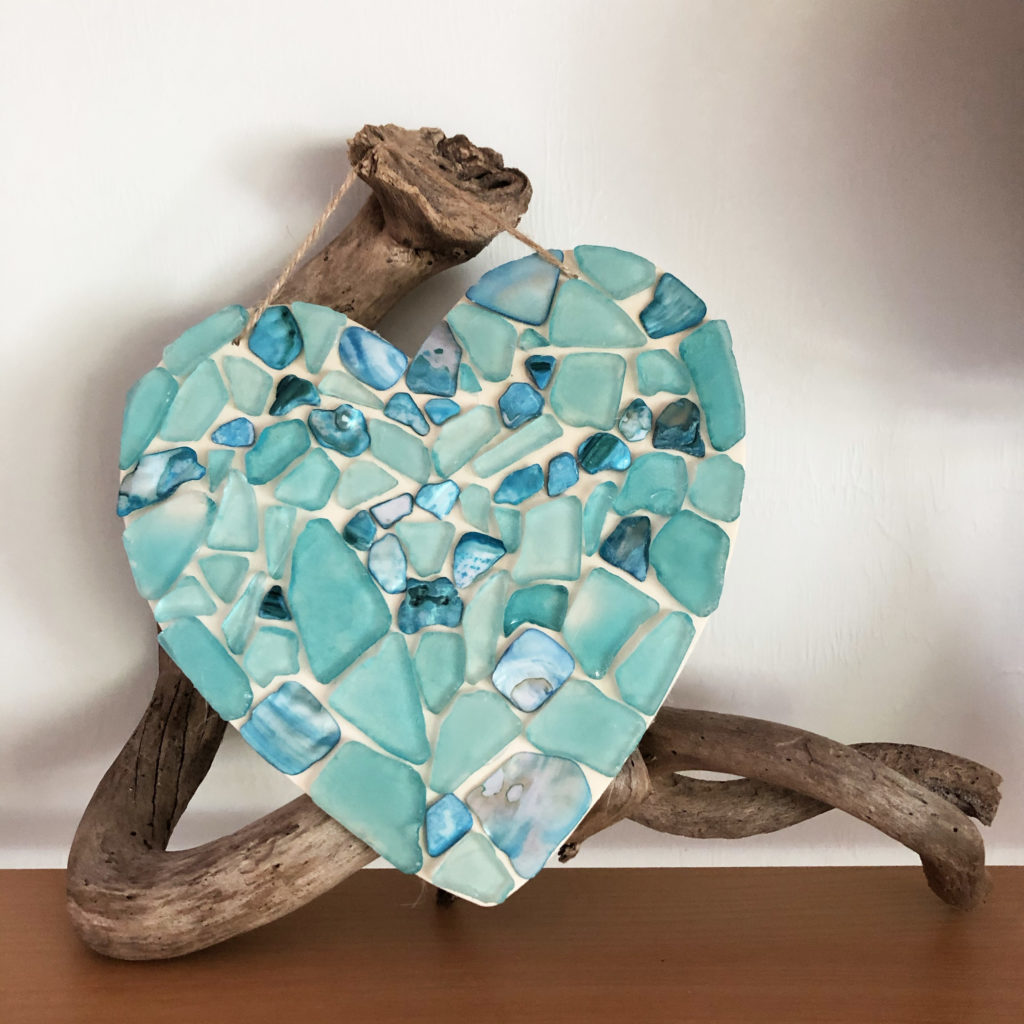 Finally, I hung it from a piece of driftwood that I found at the beach, and placed it on my shelves.  This might stay year round not just for Valentine's month.  Cause, why the heck not?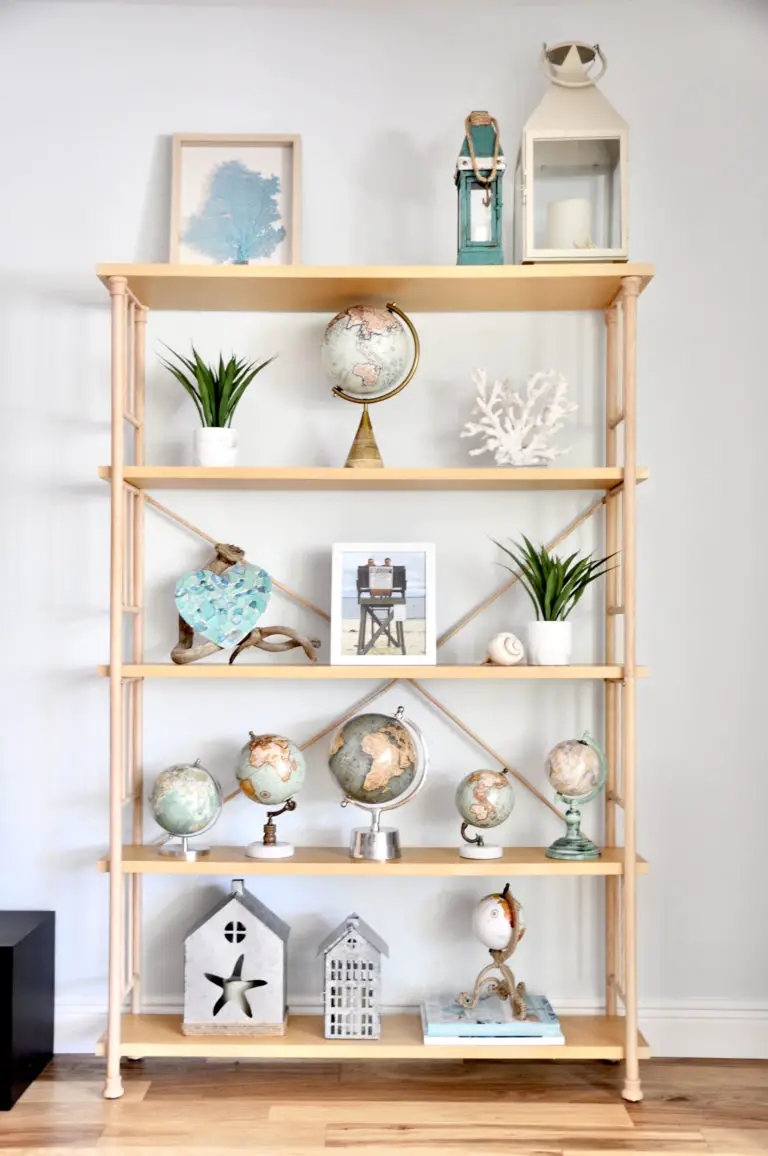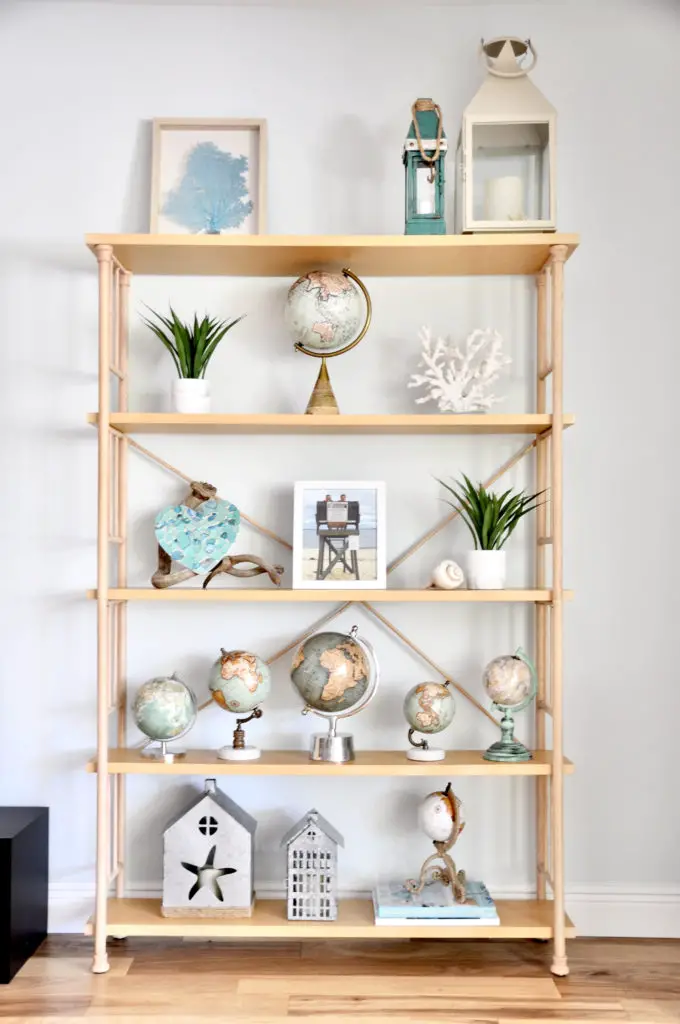 PIN for Later…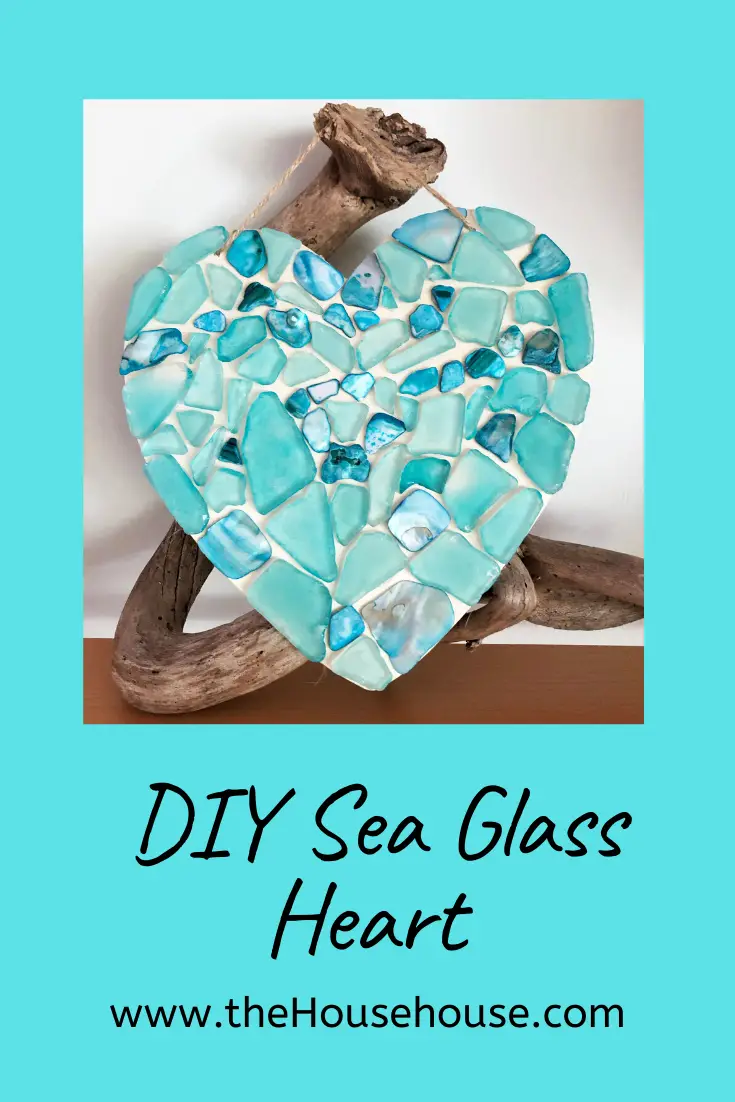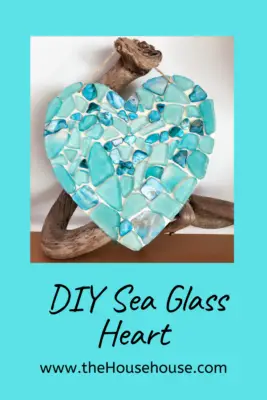 I hope you enjoyed this project.  Please check out what all the other bloggers came up with in this challenge.
---
Decorate and More with Tip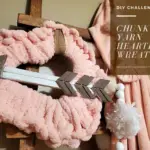 Jessica B Simmons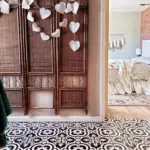 Cloches and Lavender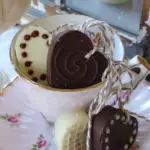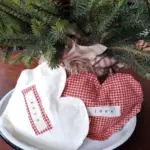 Bluesky at Home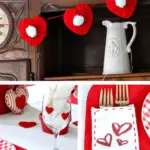 The House House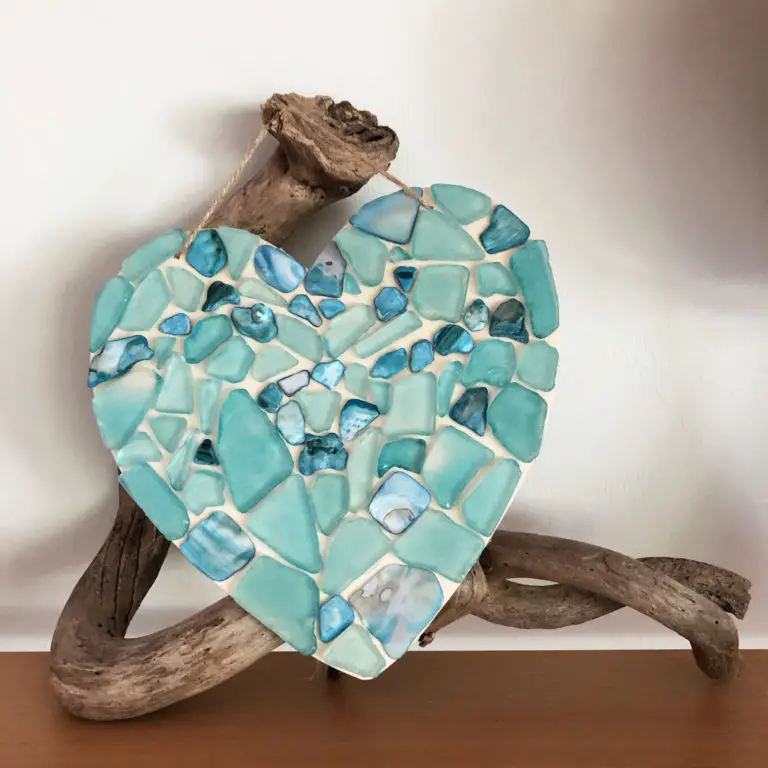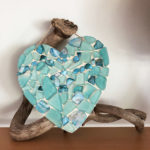 CD Country Living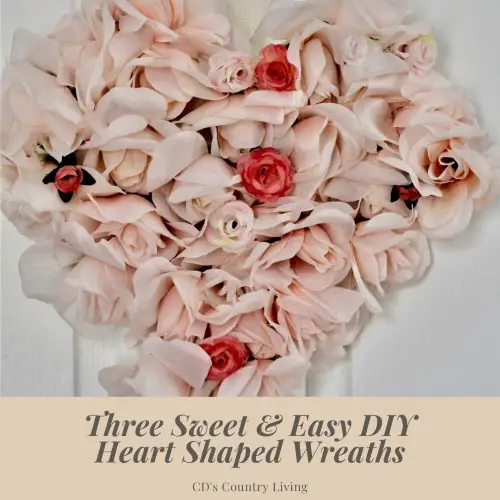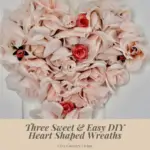 Barn House Mess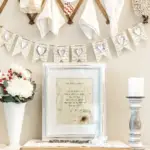 Sweet Southern Grace Blog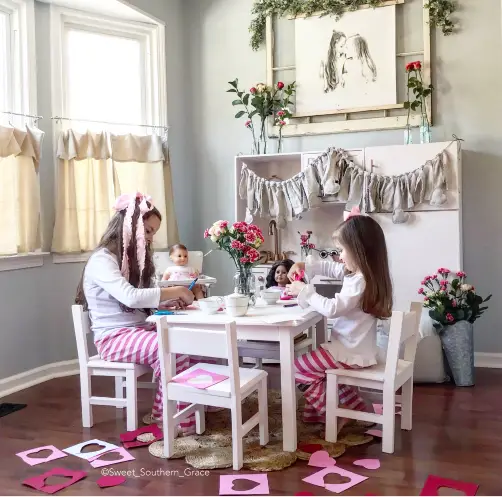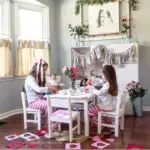 Through A Vintage Door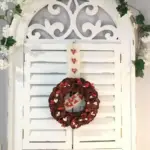 DIY Vibes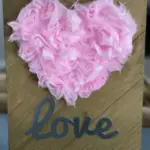 Paula Campbell 4