Wood You Be Mine? – DIY Driftwood Heart Wreath
Pinterest Hack
I wanted to create something for the #StopDropandDIY challenge.  I saw these cute driftwood heart wreaths on etsy and pinterest and thought they would make the perfect project for this challenge.  The challenge was to make something using wood for the Wood You Be Mine theme (although it did not have to be Valentine's related) for under $25.
Here is how I did it.
This post contains some affiliate links for your convenience (which means if you make a purchase after clicking a link I will earn a small commission which helps keep my blog up and running but it won't cost you a penny more)!
---
Materials List
4 bags of this driftwood – $3.49 each
Cardboard – free
glue gun and glue sticks – already had
rope to make it hang – already had
Total –  $14.00
---
Step 1, Purchase Driftwood…
I don't have my own personal collection of driftwood from the beaches where I live (I DO have endless shells), so I had to buy it from Hobby Lobby.  I bought 4 bags.  They were $3.49 each bag (it is even less expensive online).  If you have a collection of driftwood, then use that instead!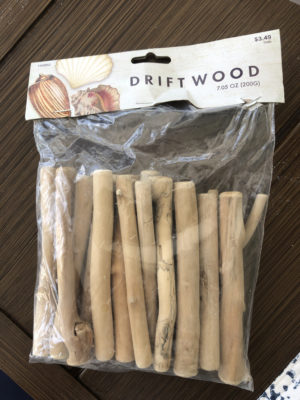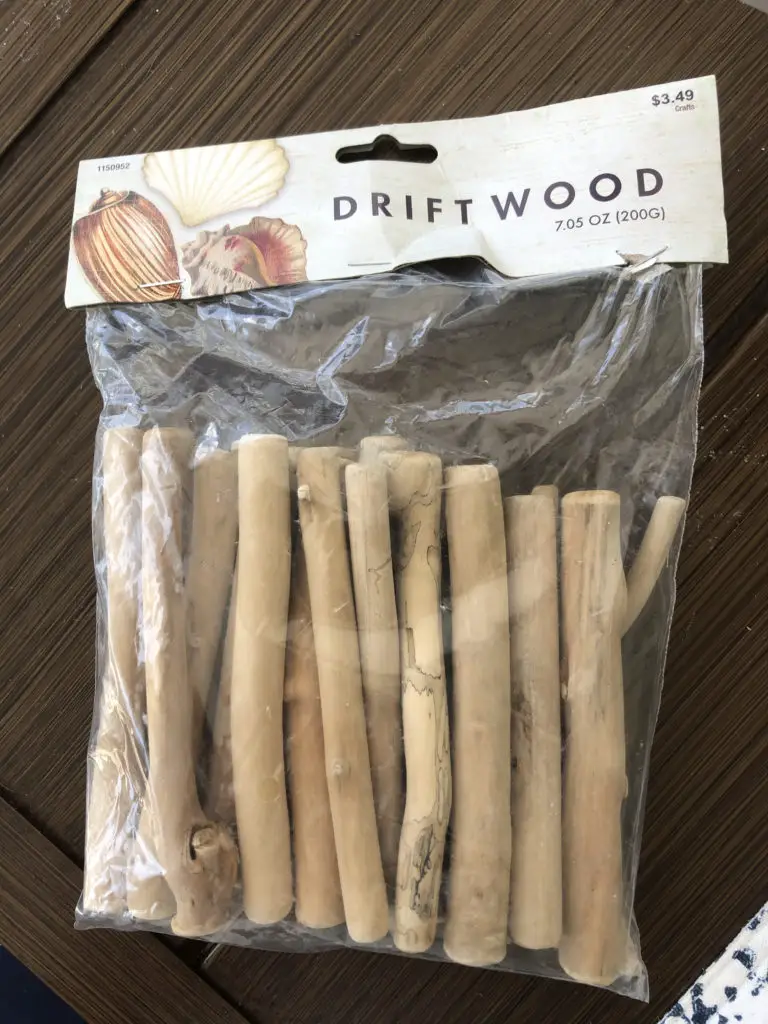 Step 2, Cut out a Heart Shape…
I used cardboard and a knife to cut out a heart outline.  I didn't care that it wasn't perfect since I would be covering it up with driftwood.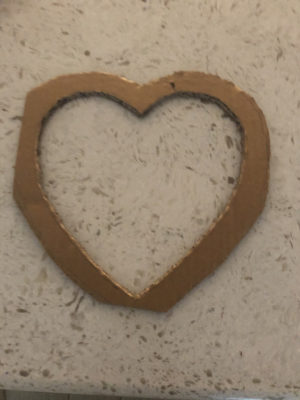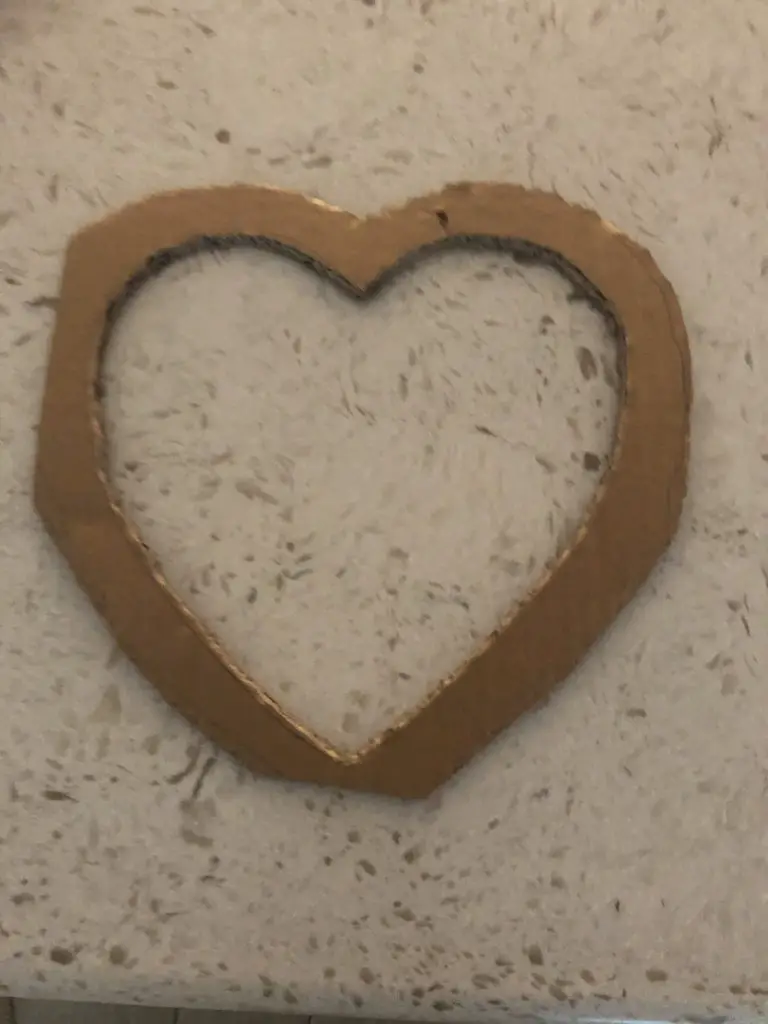 Step 3, Start arranging the driftwood…
Before I glued anything to the cardboard I separated the pieces of wood by size into piles.  Then I began to arrange them on the cardboard so I could get a basic idea of how it would look.  Once I was satisfied, I began gluing them to the cardboard.  You do end up rearranging a bit as you glue.  I continued to glue pieces until I liked the way it looked.  Be sure you have a lot of glue sticks on hand because you use a LOT of them.
Step 4, Hang and Enjoy…
I glued a piece of twine rope to the back to hang it up, then put it on our front screen door.
Please follow and like us: