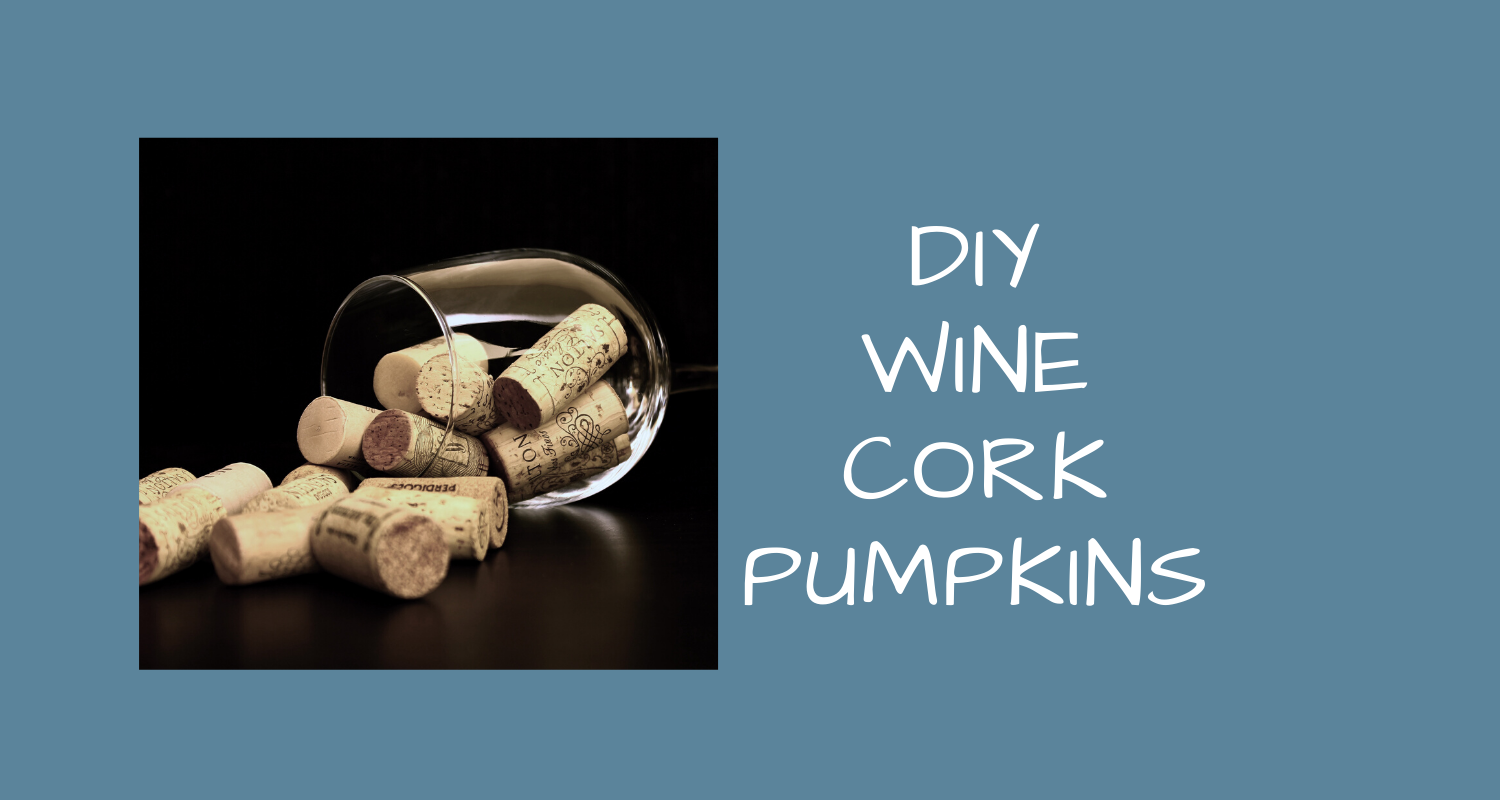 What to do with all your saved wine corks…
Are you a wine drinker like me?  Do you save all your corks like me too?  Then they sit there forever in a vase or jar or something and you think, what the heck am I gonna do with all these, but you can't seem to throw them all away?  Sound familiar?  A few years ago I made this DIY BAR Sign with my stash but since then I have collected enough to make a few more things.  Two different friends sent me pictures of some cute DIY Wine Cork Pumpkins suggesting I make some.  So. I had to oblige. Here is how I did it.
Step 1, DIY Wine Cork Pumpkins….
Drink lots of wine and save all your corks.  LOL.
First I arranged all my corks on the counter in the shape I wanted.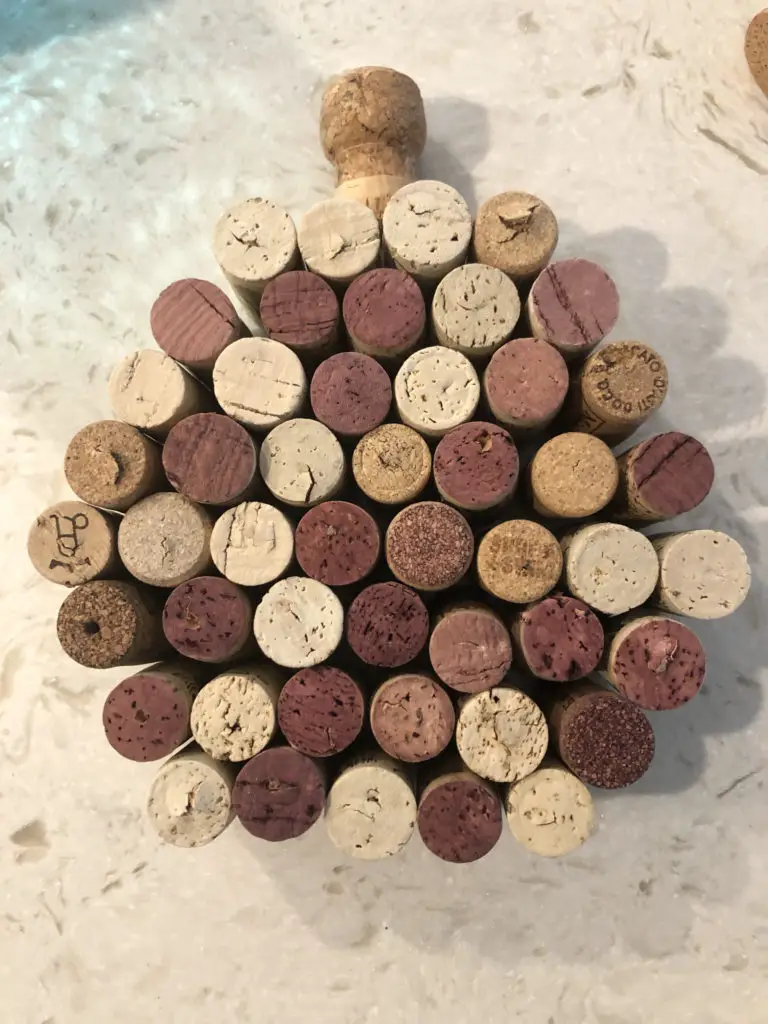 Step 2, DIY Wine Cork Pumpkins, Painting (Optional)…
Hoping for a sort of coastal vibe, I used some blue and white craft paint to dip the cork ends into.   I kept some natural too and did a random pattern. You could also paint them orange, or whatever color you want, or completely skip this step.
Step 3 – DIY Wine Cork Pumpkins, Gluing…
When I was happy with the colors and how they all looked, I started gluing.  I used my glue gun and glued together each row, like this…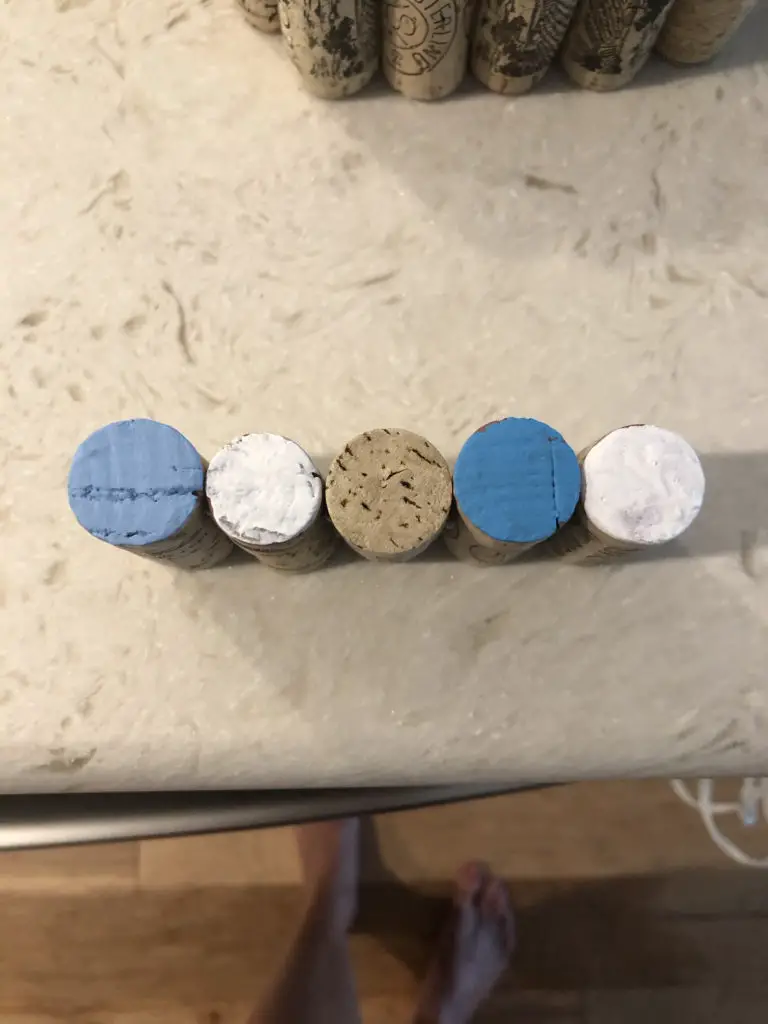 Once all the rows were glued, I stacked them and glued them that way too.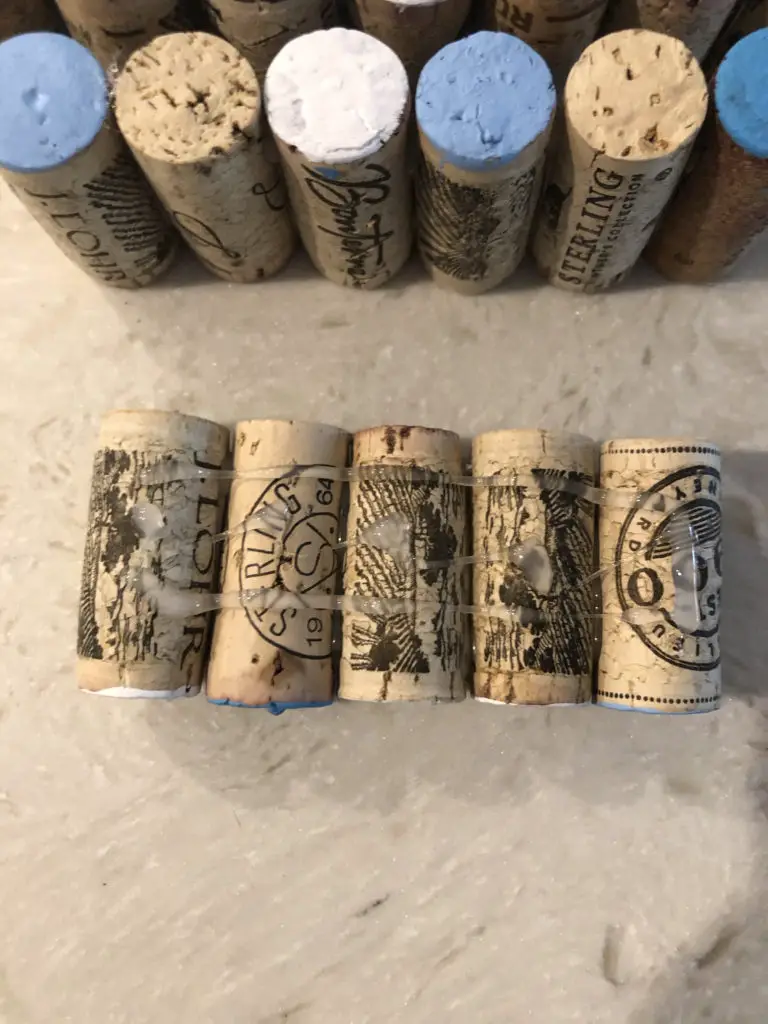 Continue gluing until it is all stacked up.
Step 4 DIY Wine Cork Pumpkins, Finishing Touches…
To finish,  I glued a champagne cork to the top for the stem and some faux leaves I had.  And, TA DAAAAA….that is it, all done!  This entire project took me about 1/2 an hour and looks pretty cute.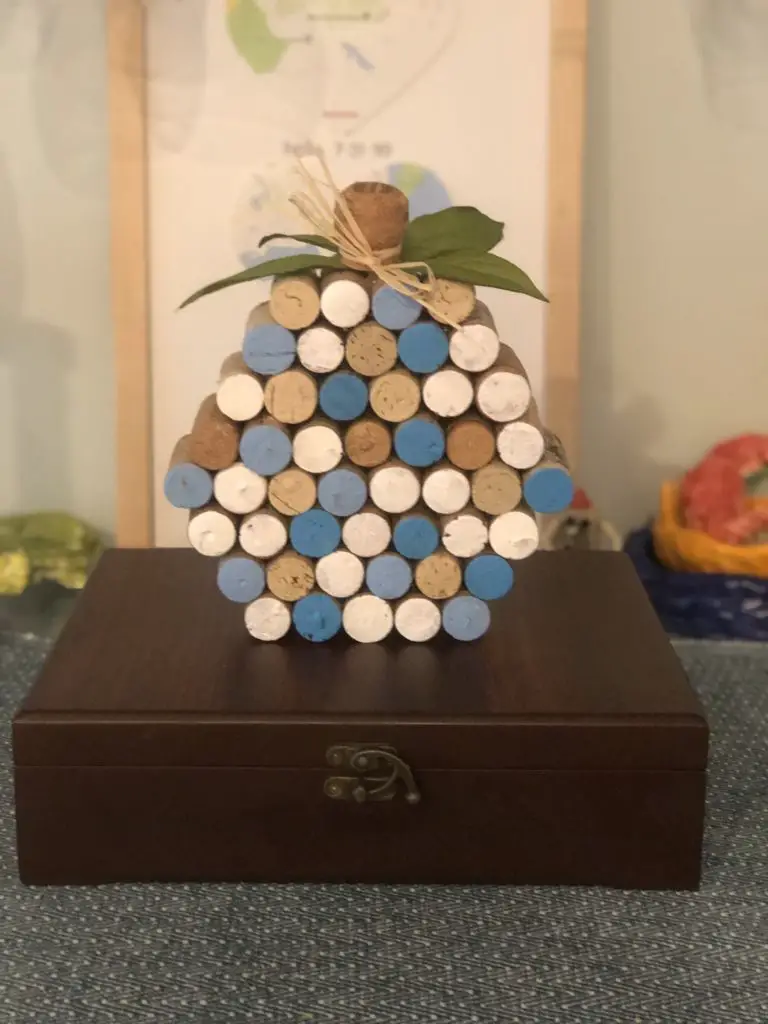 And the good news is that if I ever get sick of these blues, I can just turn it around to the other side….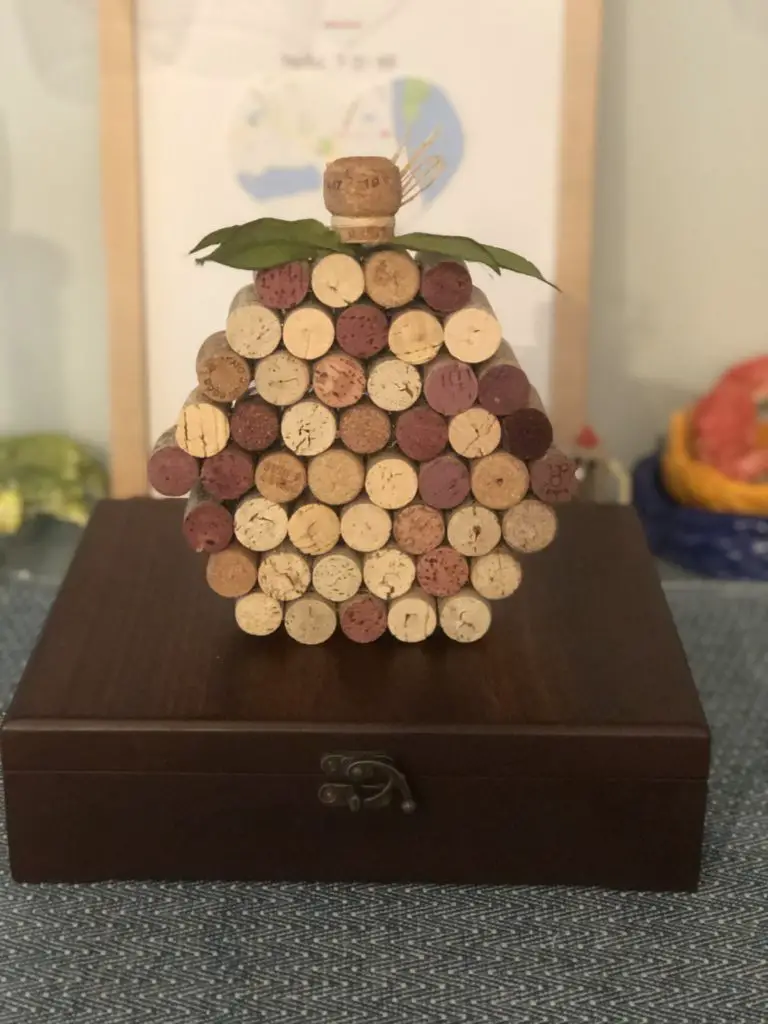 Here are some more pictures of it.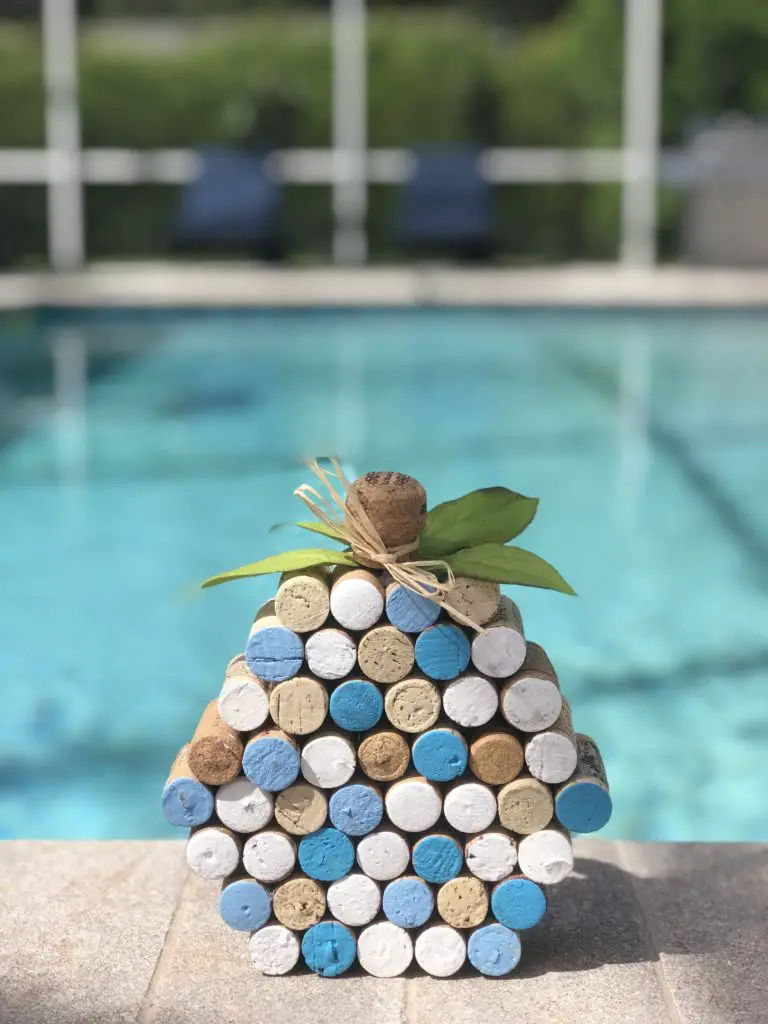 It looks pretty cute on my Thrift Store Tray that I just made over.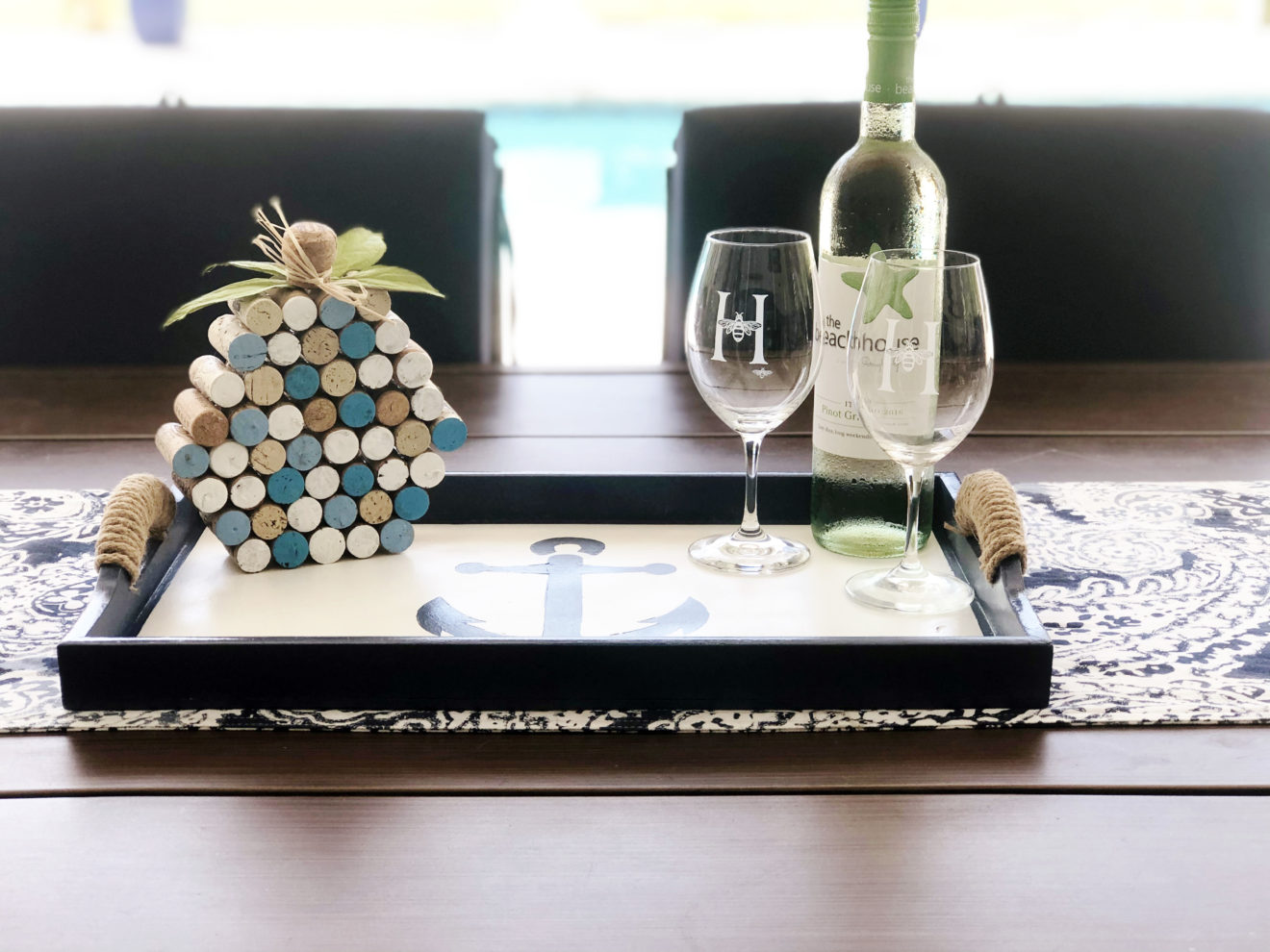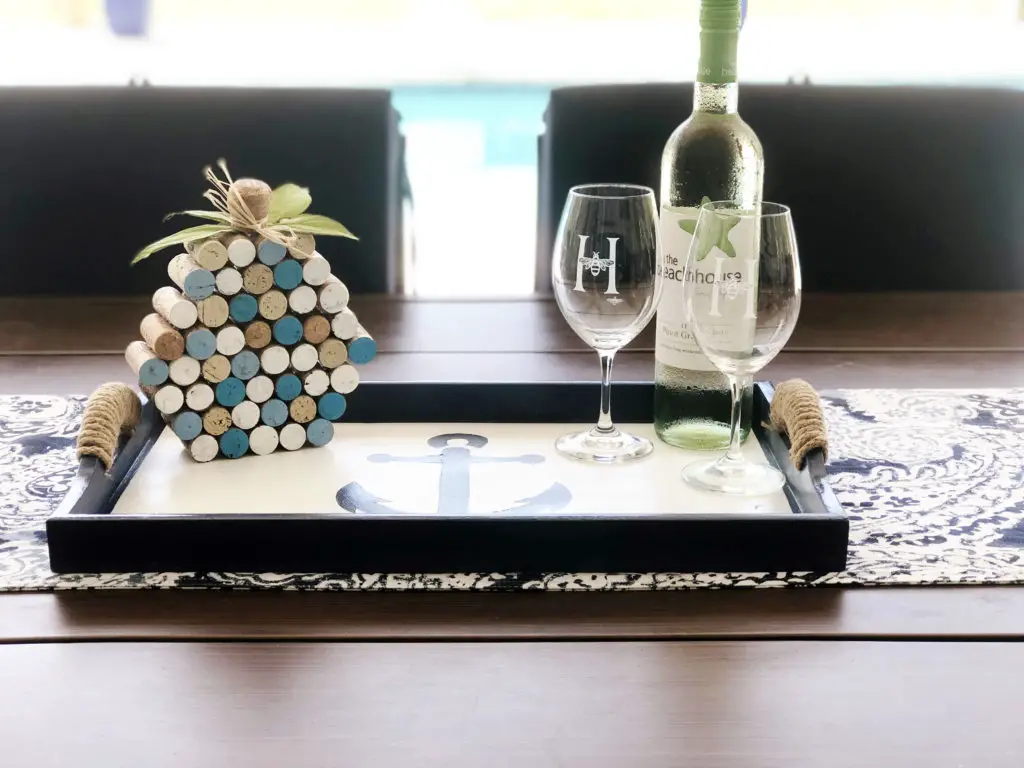 That is it.  Pretty darn simple and doesn't take that long at all.
PIN FOR LATER…