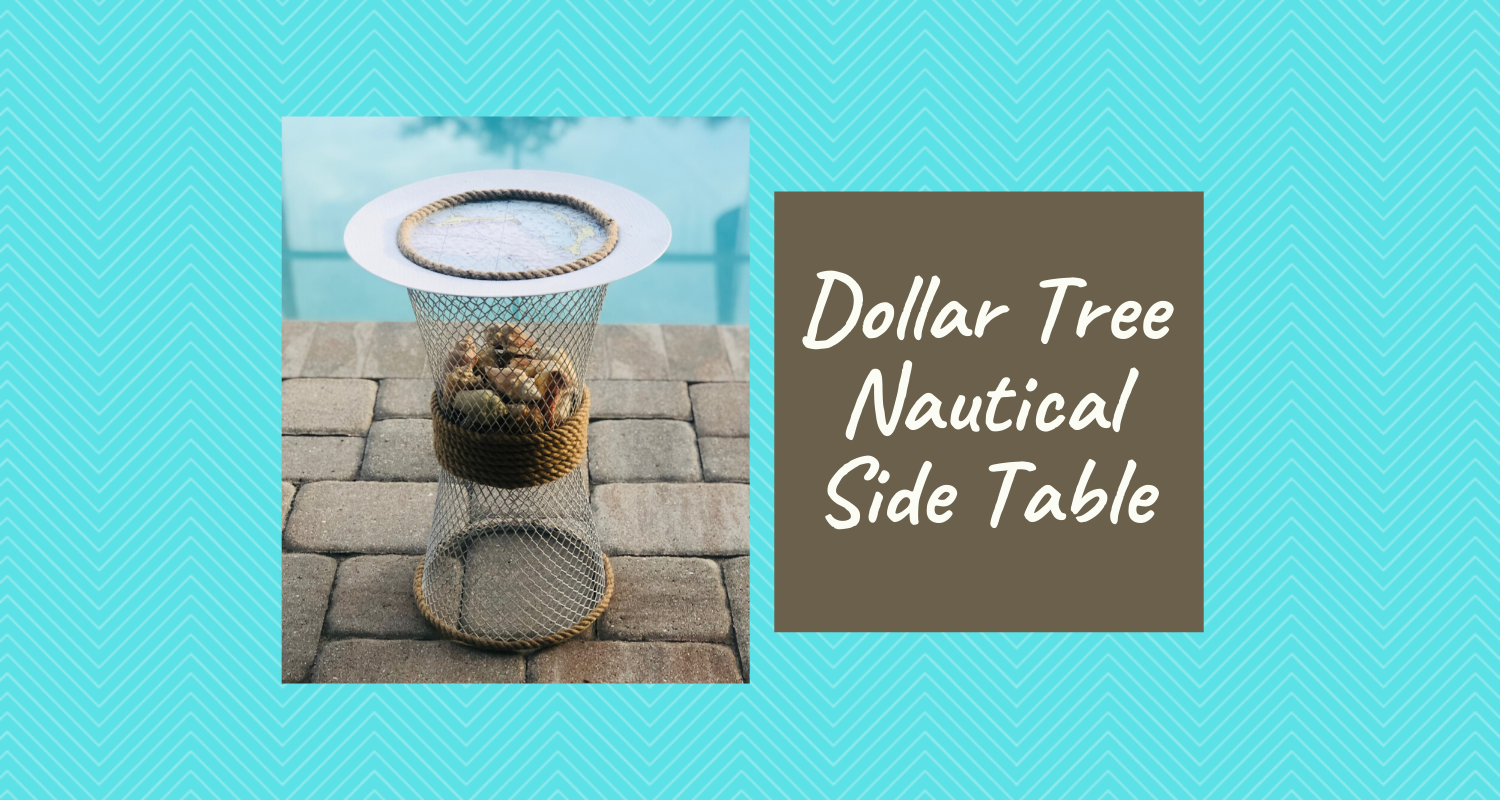 DIY Dollar Store Side Table
I made this fun and easy nautical DIY Dollar Store Side Table using some simple items from the Dollar Store, a few items I already had (and a few from Michaels). Here are the materials I used and how I made it.
You can check out all my Dollar Tree Projects here.
*This post contains some affiliate links for your convenience (which means if you make a purchase after clicking a link I will earn a small commission which helps keep my blog up and running but it won't cost you a penny more)!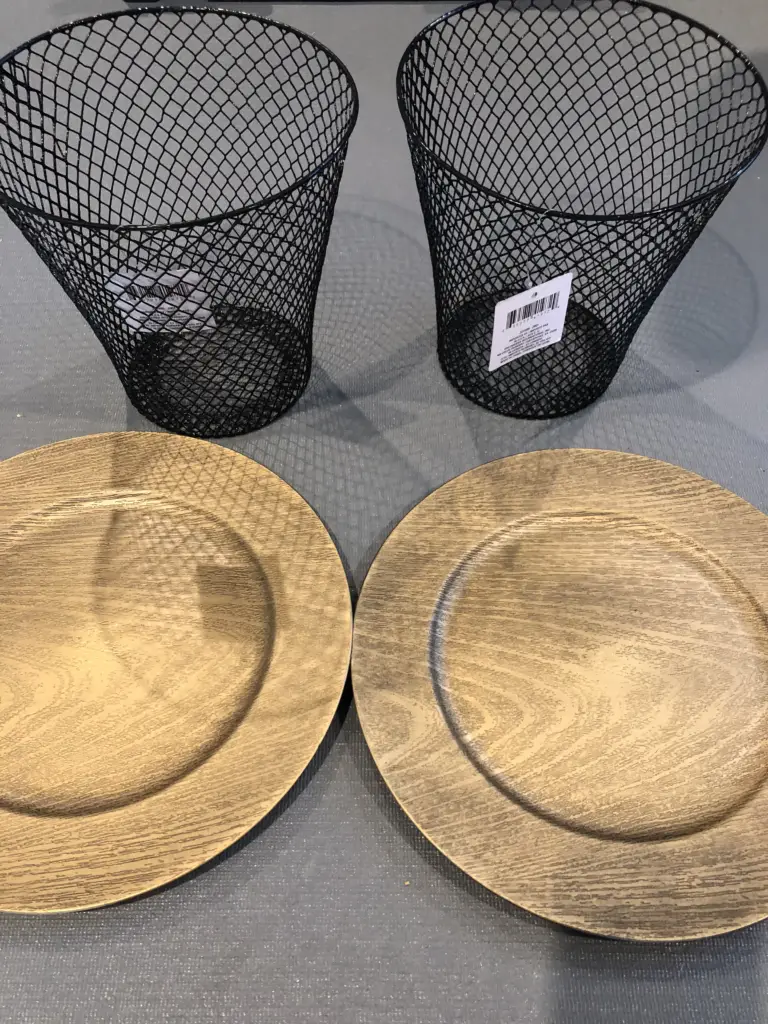 I usually buy my rope at the Dollar Tree, however both Dollar Tree stores in my area were sold out. I took a trip to Michaels and ended up purchasing this rope (shown below). It was more expensive than the Dollar Tree but it is better quality. I bought 2 packages and used 1 and about 1/2 of the other.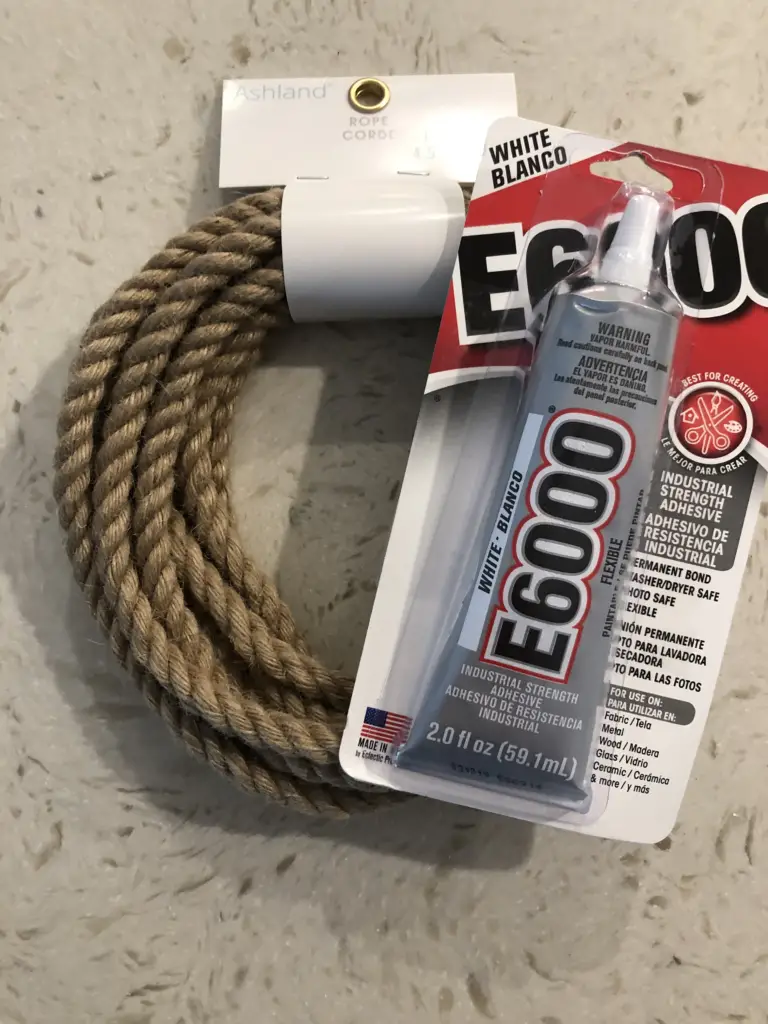 Step 1, Spray Paint…
First, I sprayed painted the trash barrels and charger plates a glossy white. I bought 2 chargers, but only ended up using 1. Apparently these trash barrels come in white already, but they didn't have them at the 2 stores I visited.
Step 2, Attach the Barrels
Once they were dry, I attached the 2 barrels together. At first, I tried gluing them. That wasn't working great and I was worried the glue wouldn't hold up, so I ended up zip-tying them together to make sure they were secure. I used only 2 zip-ties, 1 opposite the other. This did the trick.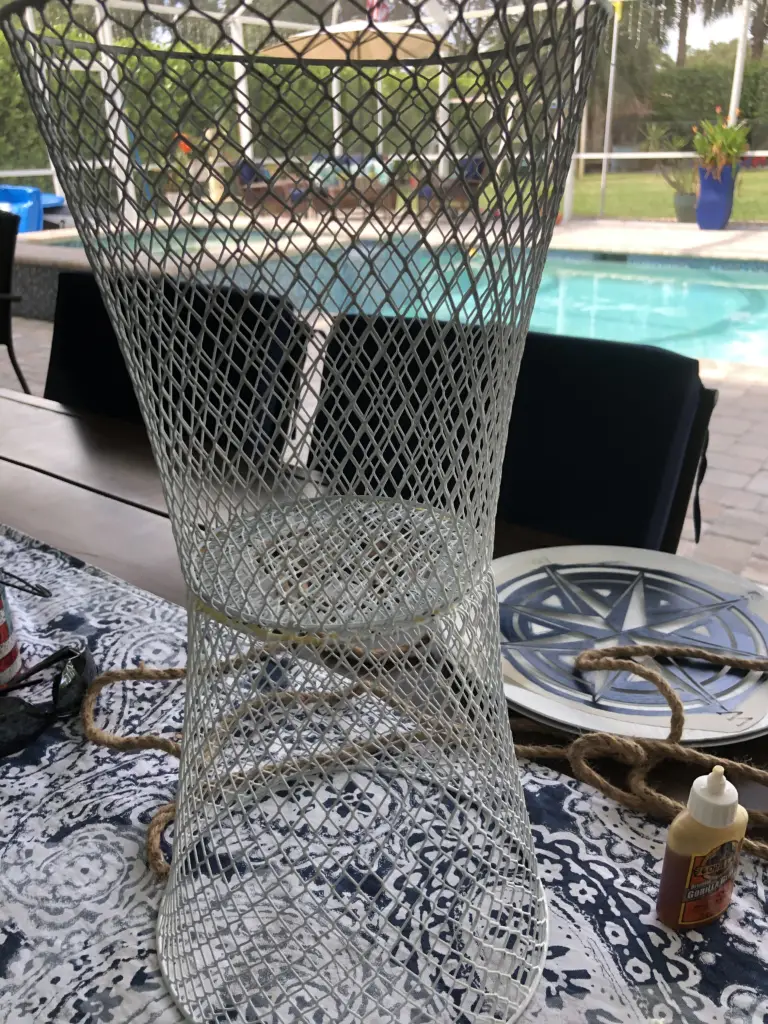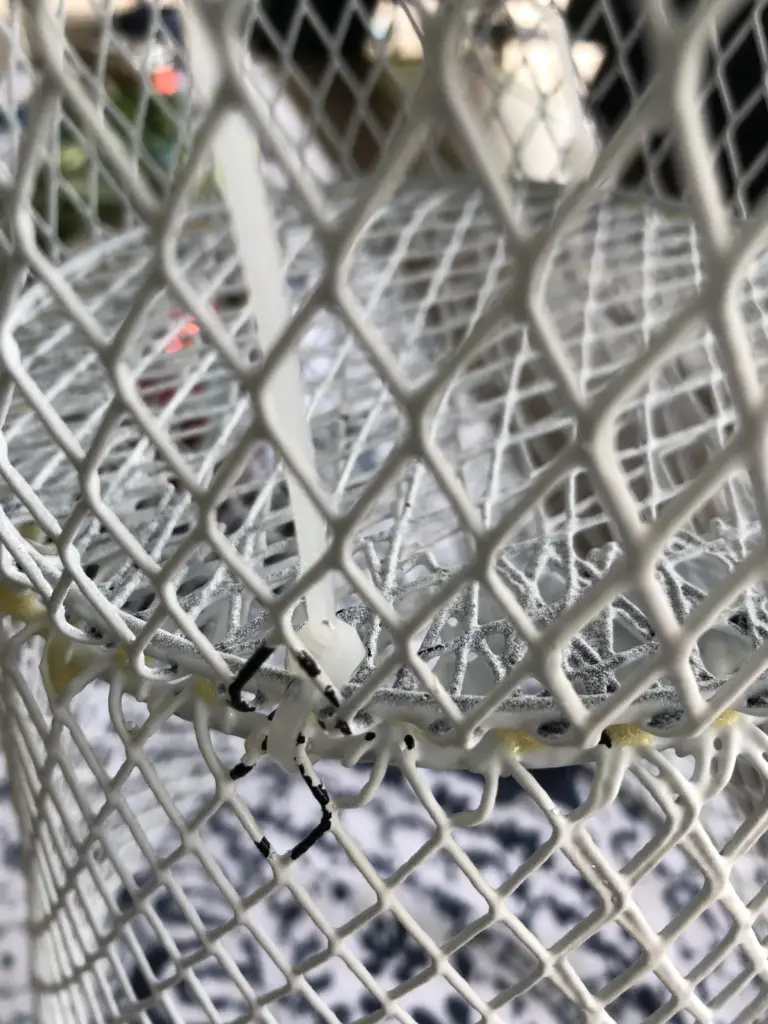 Step 3, Embellish the Top…
This step is optional. You can leave the top as is, if you'd like.
I was going to stencil the top using this Compass Rose stencil I found on Amazon (and have used in many projects, like this tray, and this table). However, the stencil was a little to big for the plate. Instead I used this nautical map wrapping paper (that I have used on several projects as well, like these coasters, and this end table). I simply cut a circle to fit inside the charger plate and used some Mod Podge to adhere it to the top.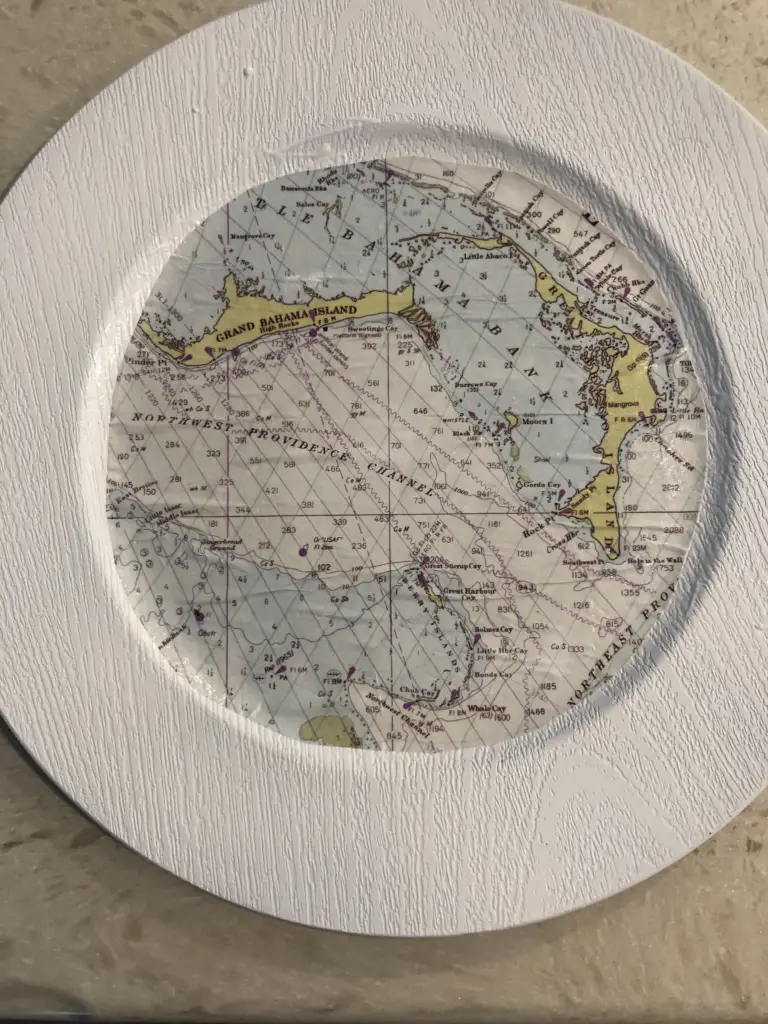 Step 4, Add the Rope…
Once the Mod Podge dried I used the E6000 to add some rope around the edge to hid the imperfections. I also added some rope to the middle of the table (to hid the zip ties), and one strand around the bottom.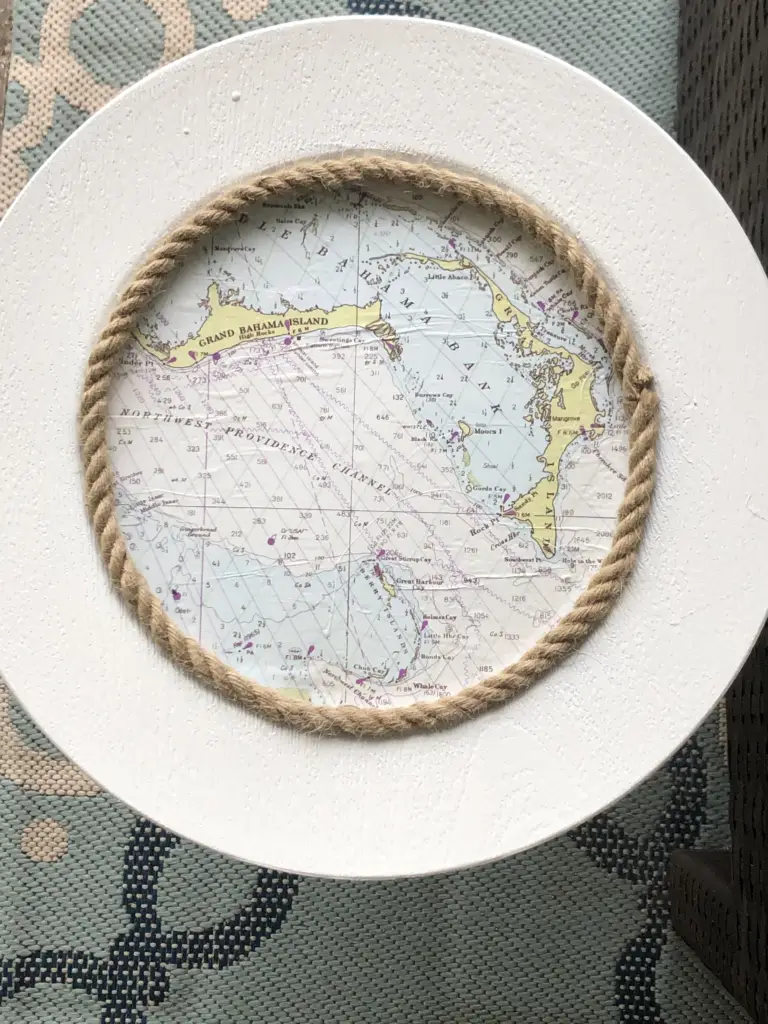 Step 5, Glue Charger Plate to the Top…
I added some shells to the top trash barrel and then used the E6000 to glue the charger plate to the top of the table.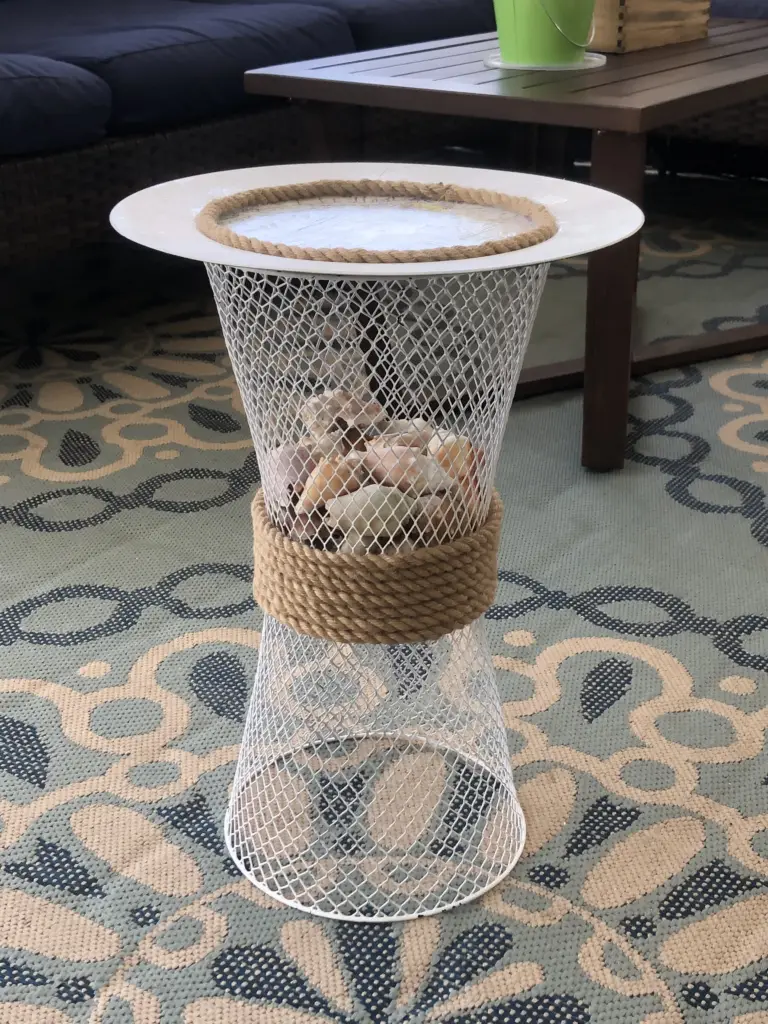 Finishing touches…as I was working with the barrels some of the spray paint chipped off, so I did have to touch up the paint a bit. Luckily I had some regular white paint in the garage and used that to touch up any chips.
Overall, I am happy with how it came out and it didn't cost very much to make. This was pretty easy to make and looks pretty cute too.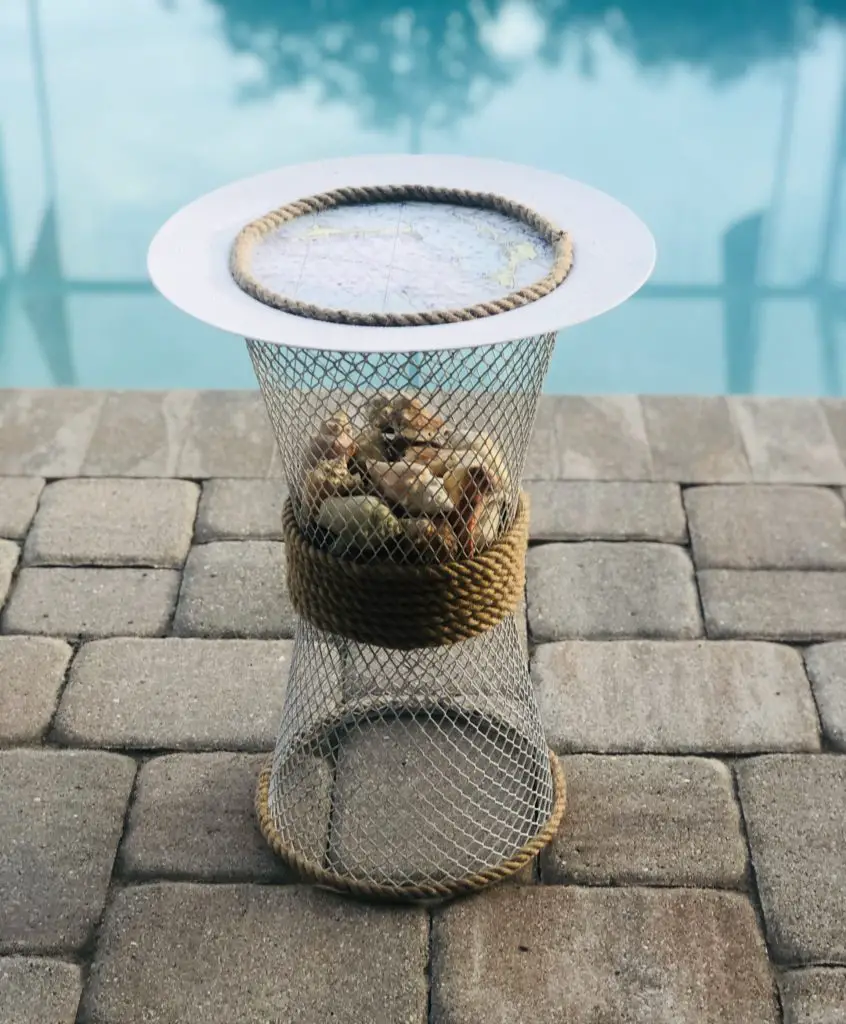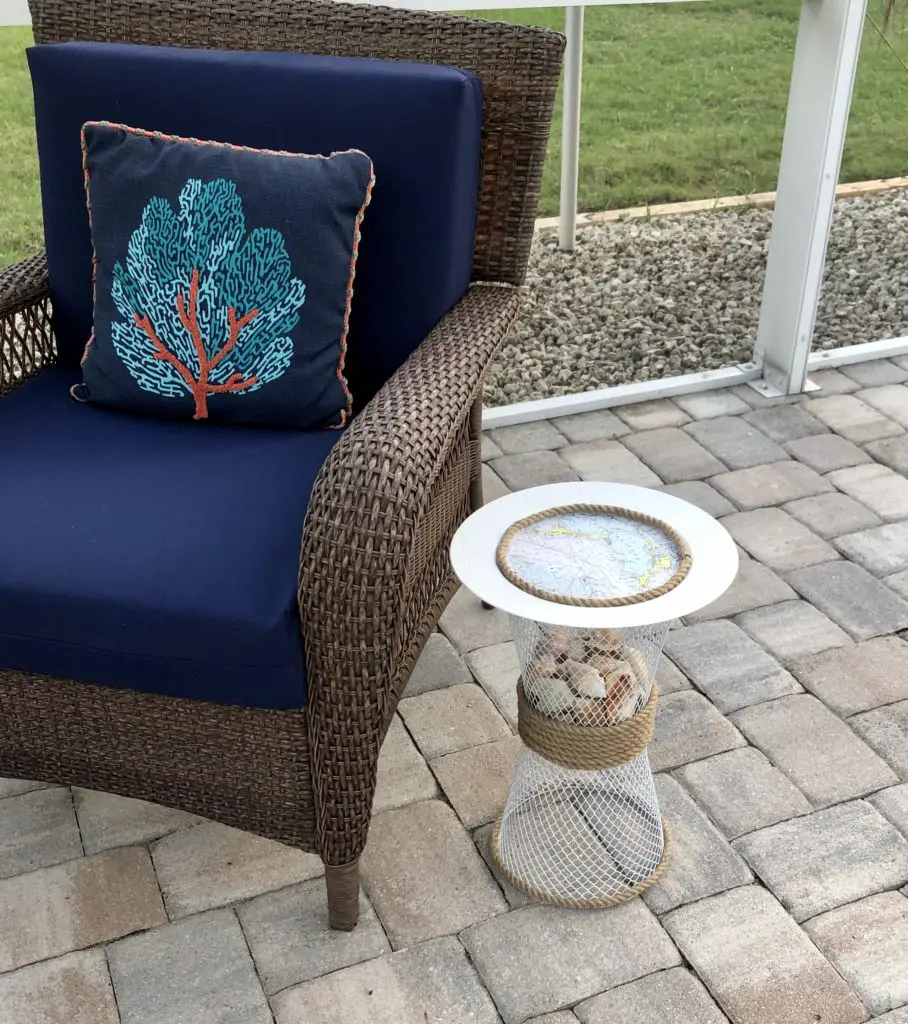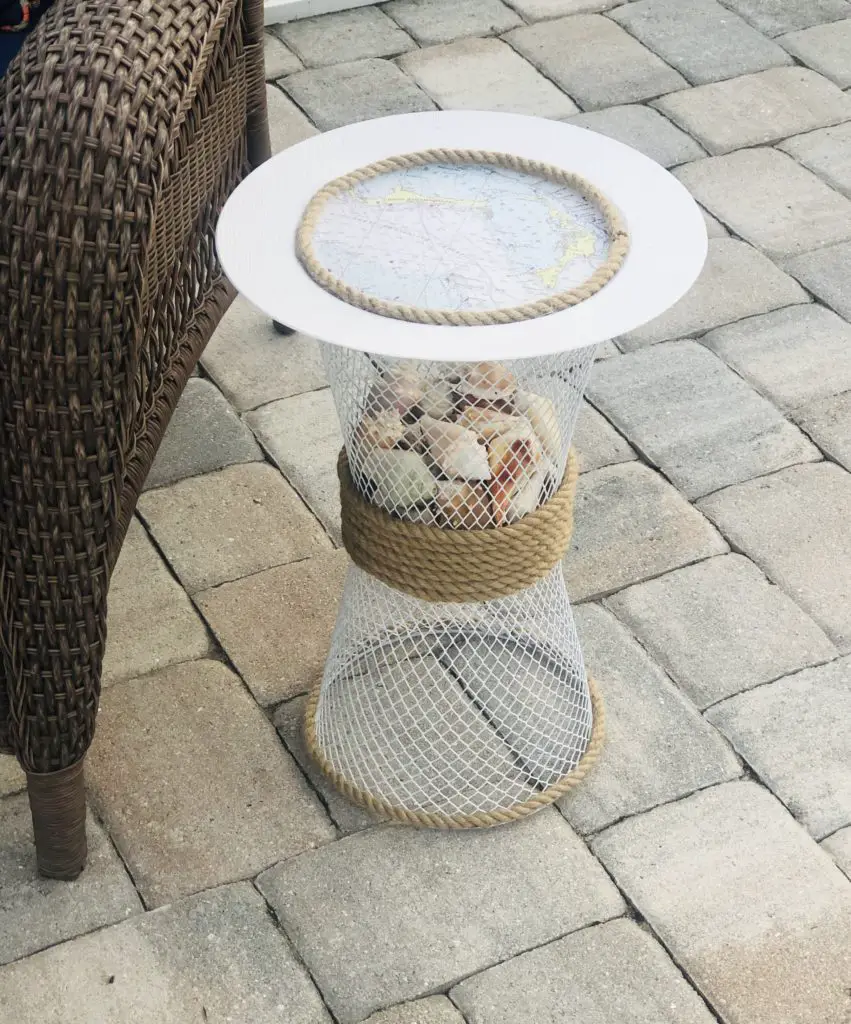 PIN FOR LATER…