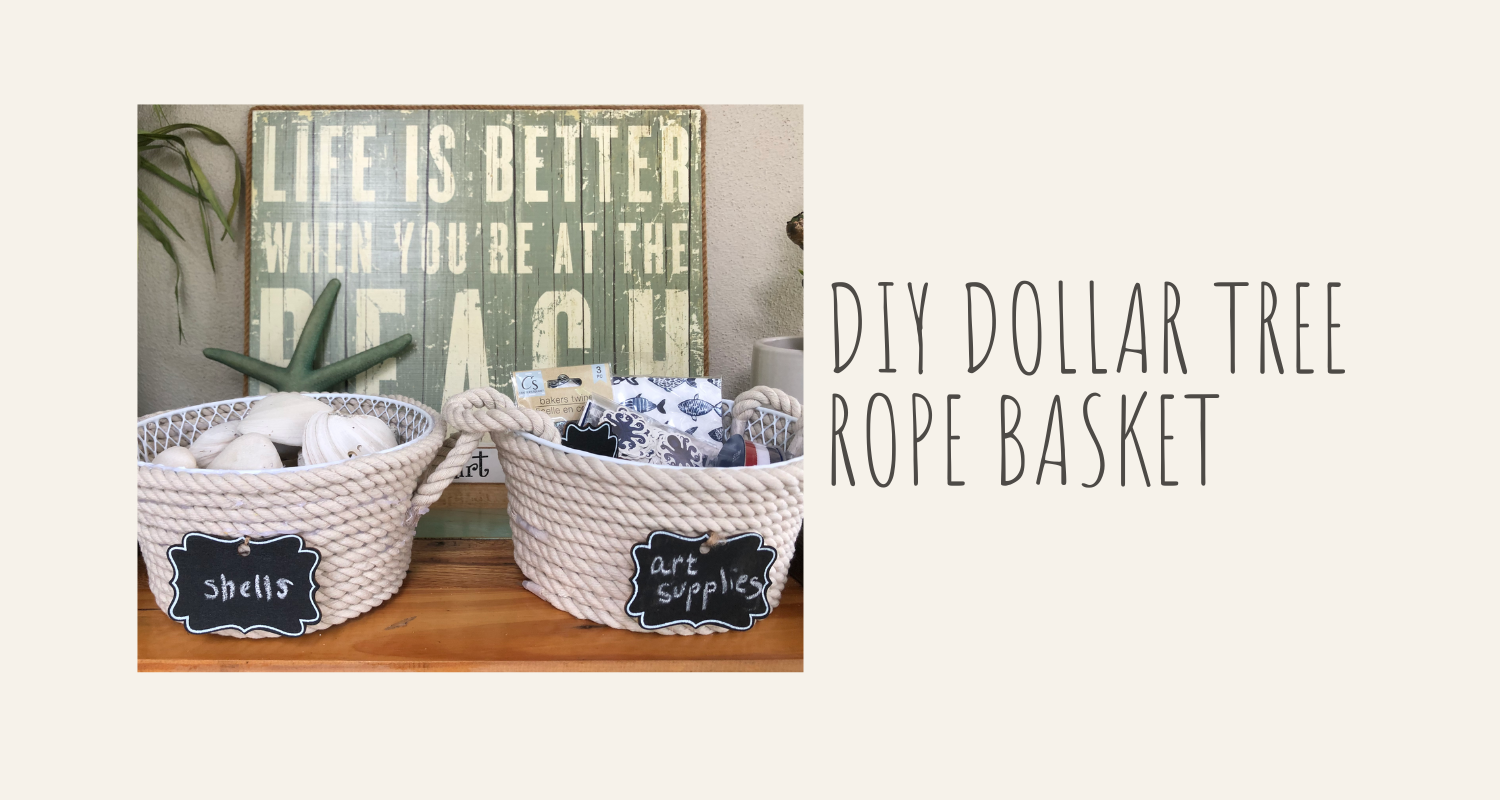 DIY Dollar Tree Rope Basket
I think I have become addicted to Dollar Tree DIY's. I was in my local Dollar Tree store recently and found some nautical rope. It's nice quality, so naturally I grabbed 5 of them! Then I was like, hmmmm……ok, what the heck am I going to do with this. As I continued walking around the store, I found some small wire baskets, and some mini chalkboard signs, and the idea to try my hand at making a DIY Dollar Tree Rope Basket came into my head. Here is how I did it…
*This post contains some affiliate links for your convenience (which means if you make a purchase after clicking a link I will earn a small commission which helps keep my blog up and running but it won't cost you a penny more)!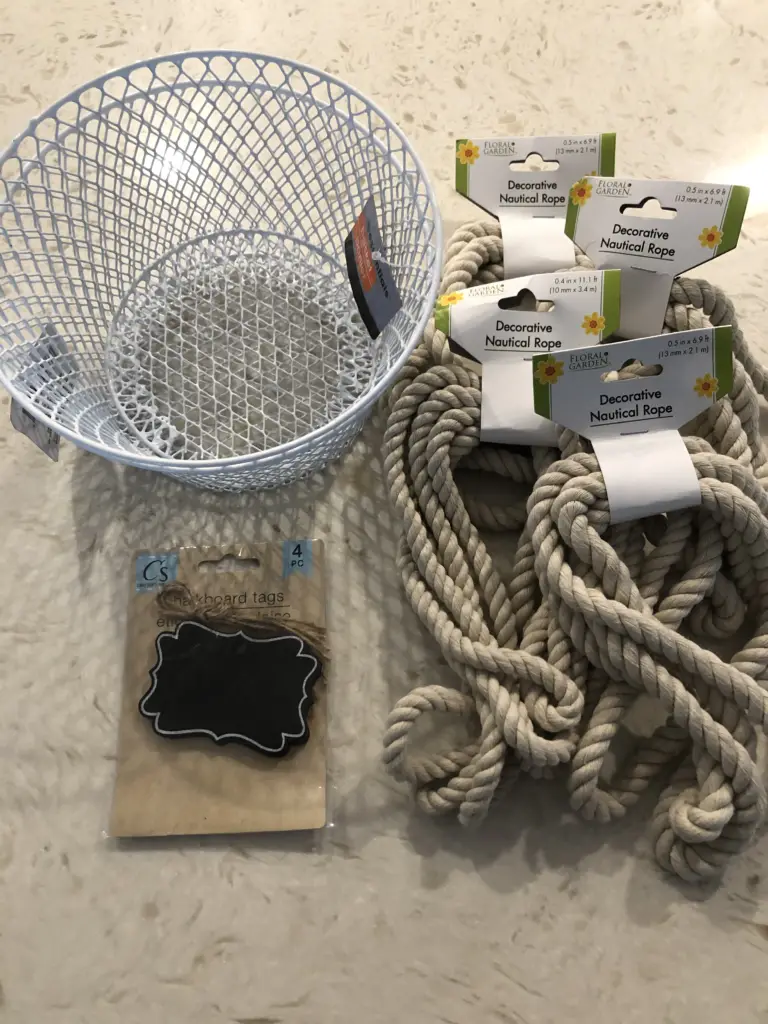 Step 1 in Making a DIY Dollar Tree Rope Basket…
This is a pretty simple DIY. All I did was use my glue gun to glue the rope all around the wire basket. I used 2 full packages of rope, then had to open a third package to make the handles.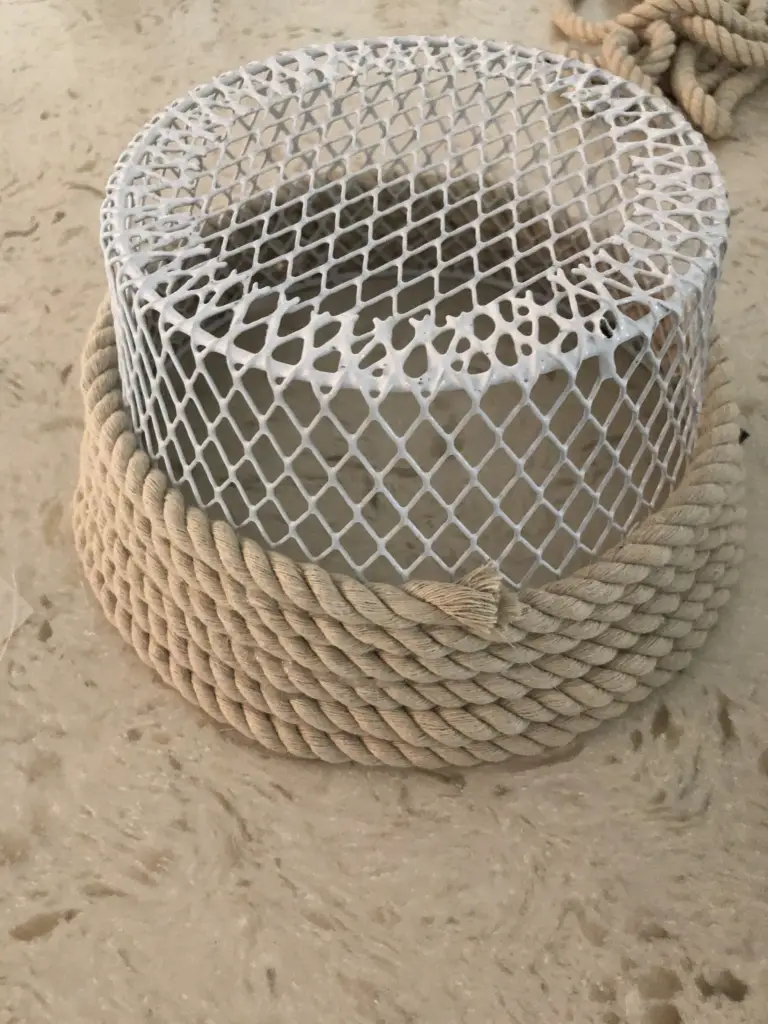 Step 2…
Once the rope was glued to the basket, I made some handles. I cut 4 pieces of rope all the same size. The rope tends to fray a bit when you cut it, so I added a bit of glue from my glue gun to try to stop it from fraying too much.
I ended up making 2 of these baskets. On the first basket I made, I glued the handles to the inside of the basket, and the second one I glued them to the outside. I think I like them on the outside a little better (for your reference).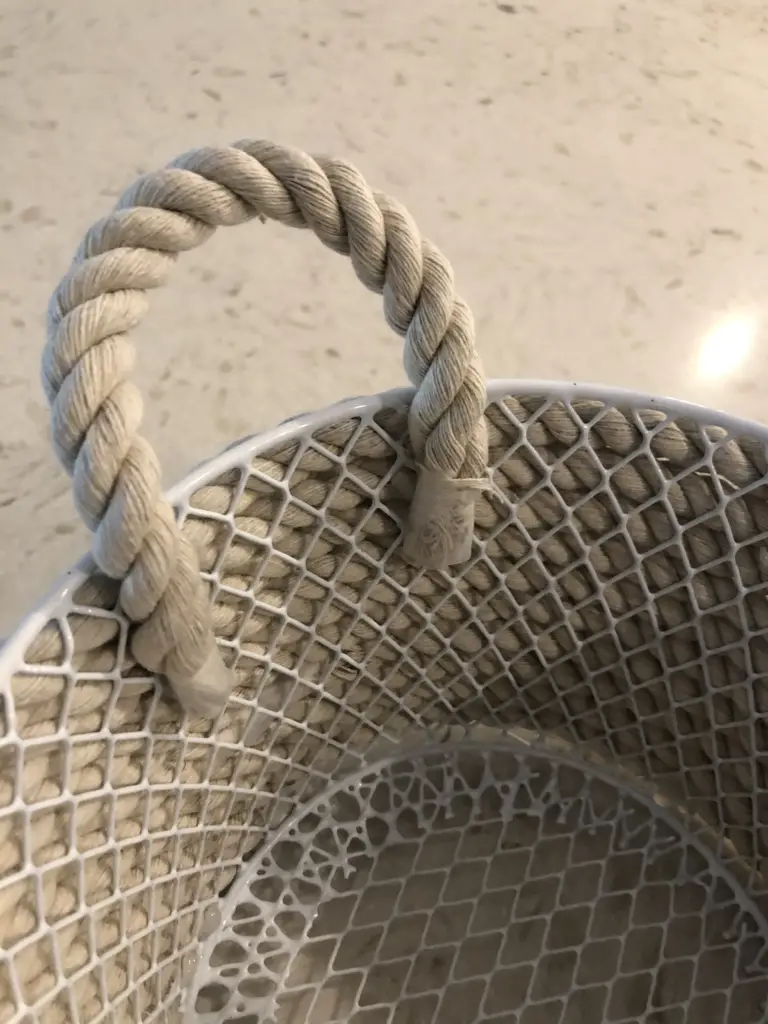 Step 3…
Lastly, as a finishing touch, I added one of the mini chalkboard signs to the basket. I just tied the sign to the inside of the basket.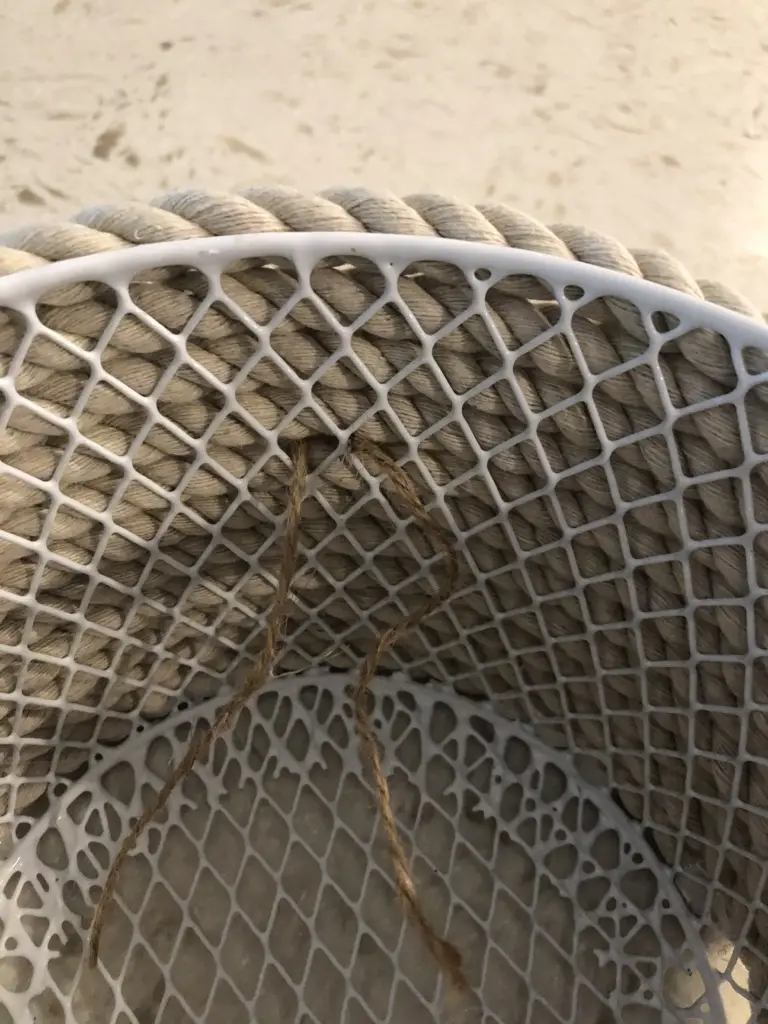 That's it! Here is how the DIY Dollar Tree Rope Basket came out. Very simple and easy to make and they look pretty cute too.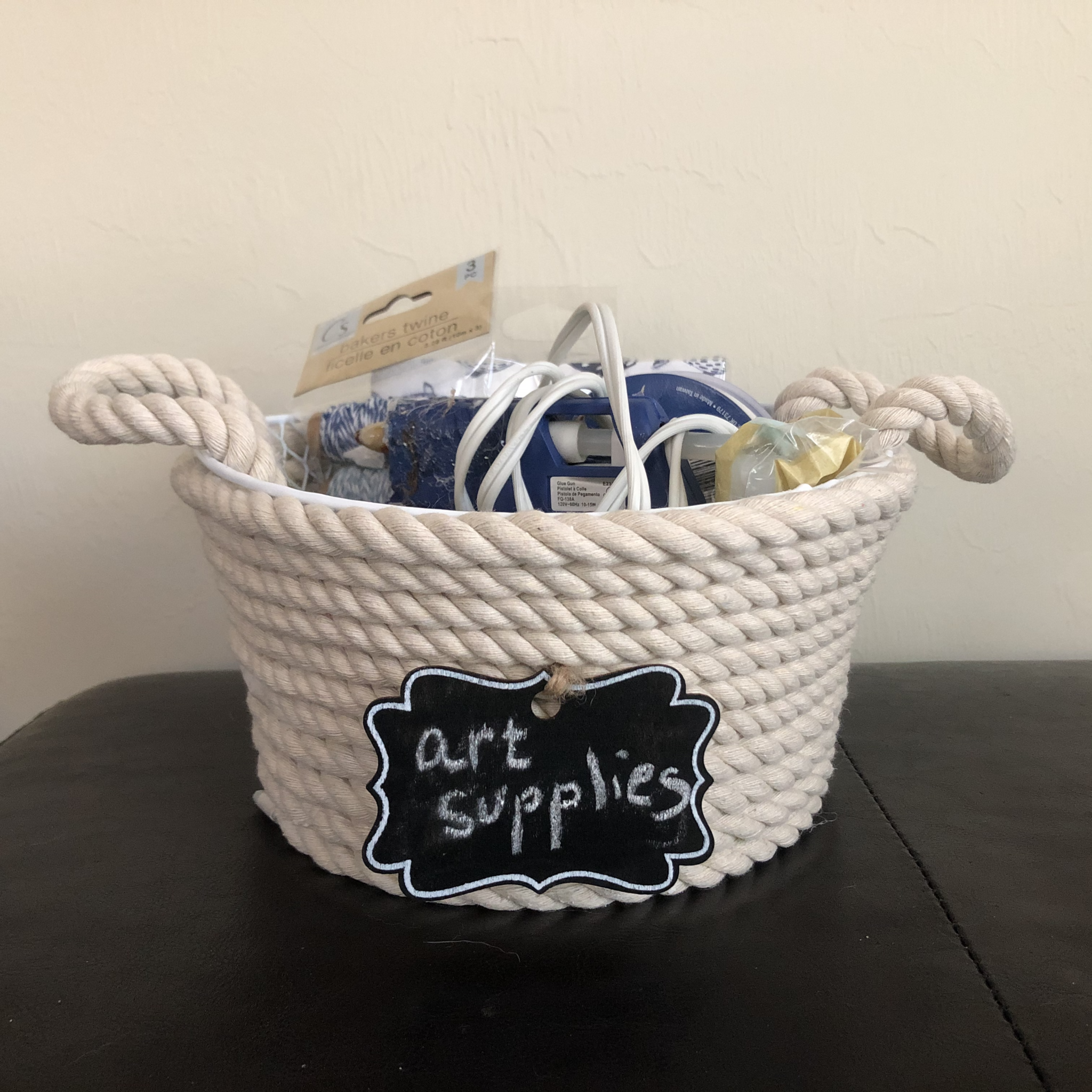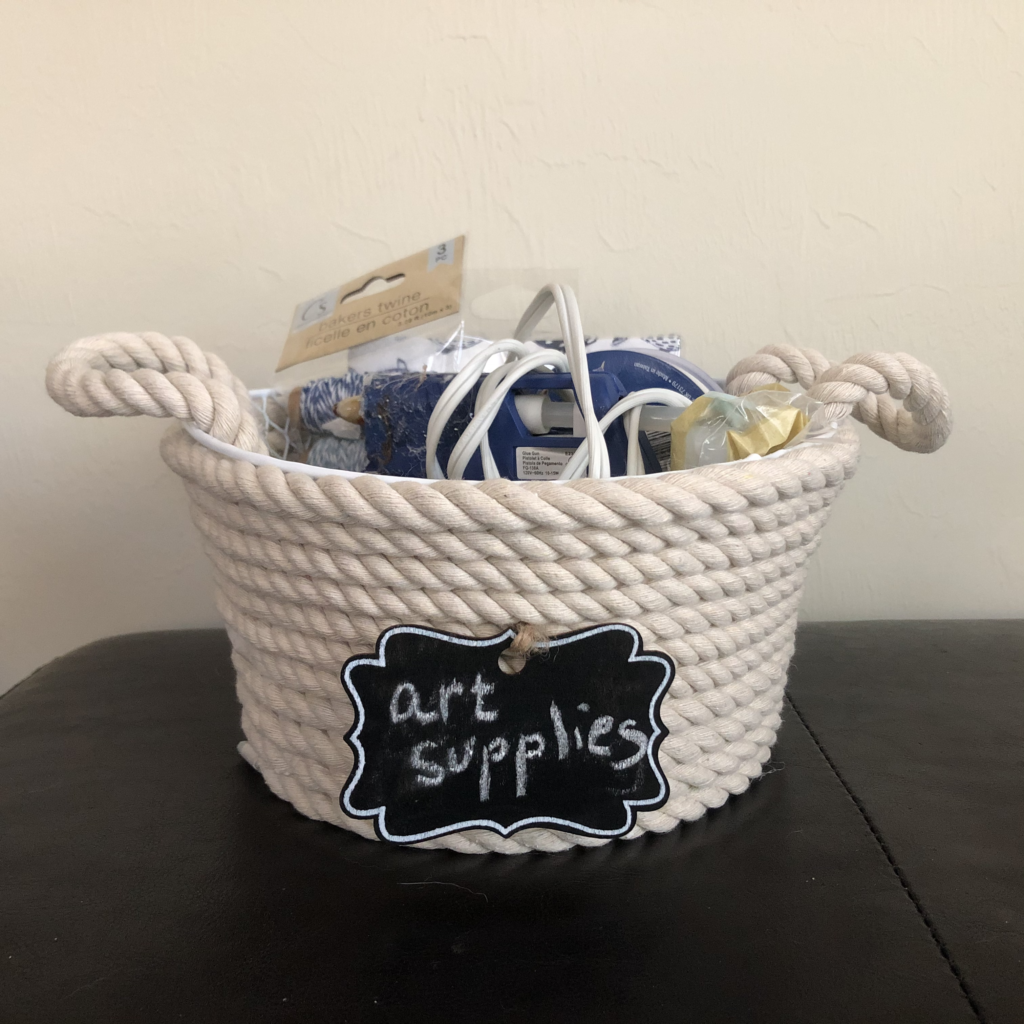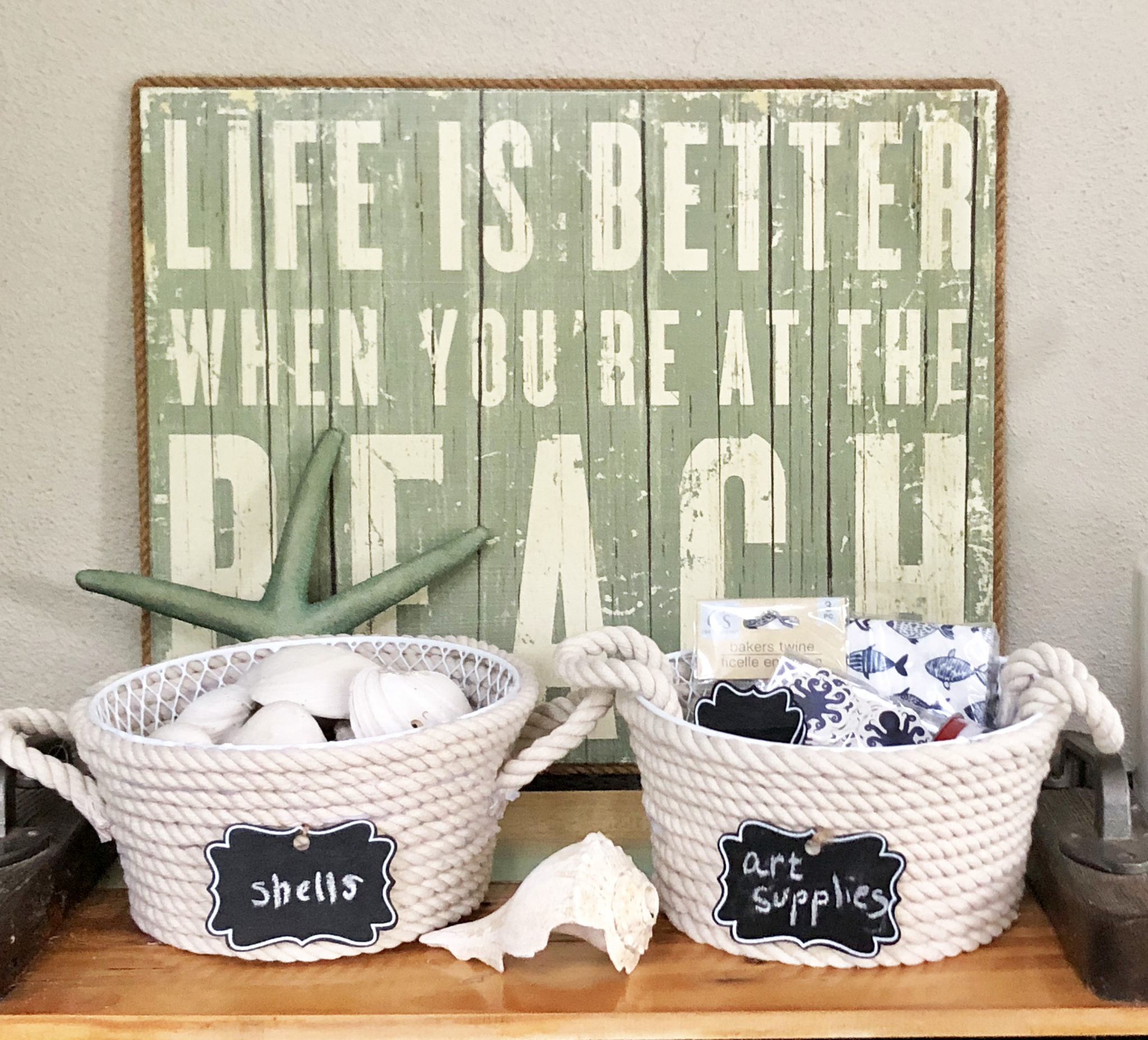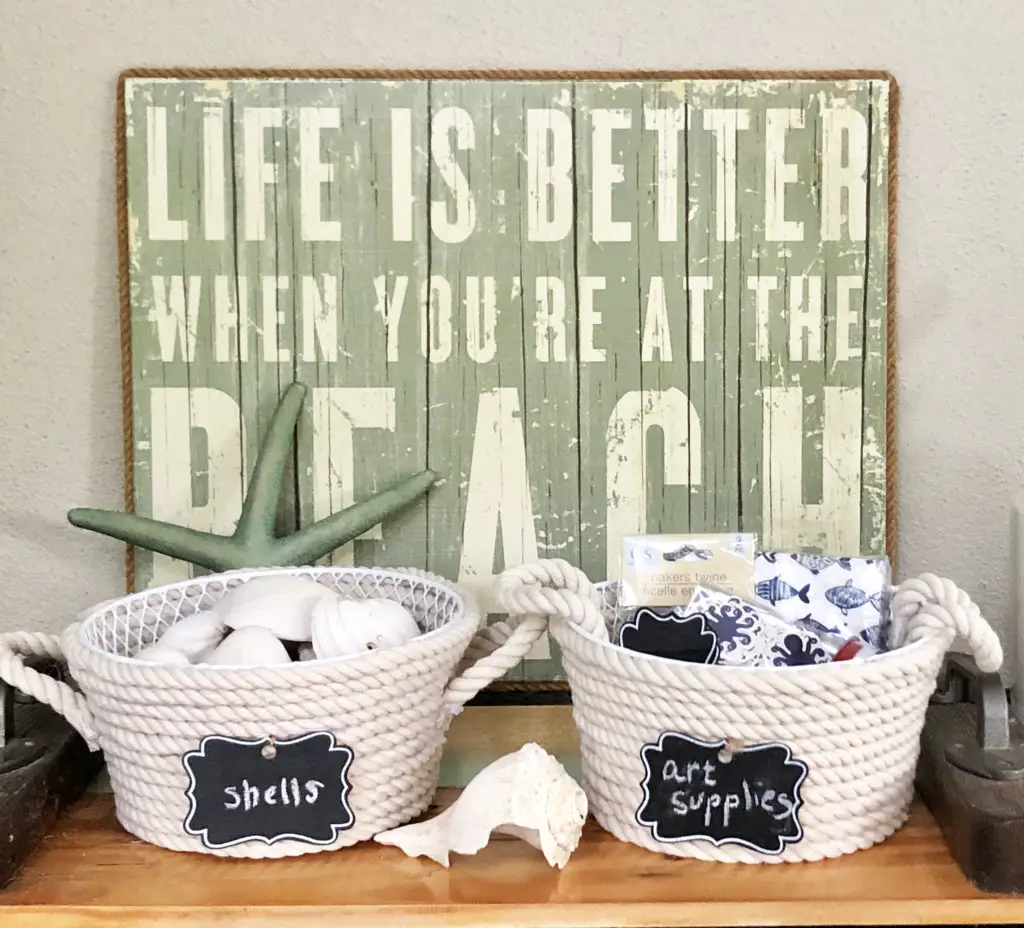 PIN FOR LATER…