Shell Ornaments – Christmas in July
I am joining a group of fun bloggers today for a Christmas in July blog hop hosted by Terrie at Decorate and More with Tip. You can check out all the other bloggers projects at the bottom of this post.
A few weeks ago I decoupaged some shells. I had such a nice response to them that I decided to open an Etsy shop to start selling them. When I was asked if I wanted to be a part of this Christmas in July blog hop I quickly said yes and thought I'd try my hand at making some shell ornaments. I think they came out pretty cute and plan to add them to my shop soon. Here is how I made them.
Step 1, Collect Some Large Shells…
We live only 4 miles from the beach and go quite often. I always take a walk to collect shells, and we have some good ones here in Florida.
Step 2, Paint…
You don't have to paint the shells, but some of them look better with a quick coat of white paint.
Step 3, Decoupage…
All of my Christmas stuff is packed away in our storage closet in the garage and is not easily accessible. Luckily, Hobby Lobby had some Christmas stuff out so I took a trip there and found some fun stickers to use for this project.
I used Mod Podge to adhere the sticker to the shell.
I should note here that I used shells that already had holes in them so I could easily tie some twine for them to hang. No holes in your shells? You can use a super small drill to make one.
Anyway, once the Mod Podge dried I used some gold leaf paint around the edges. Lastly, I tied some twine thru the already existing hole so they'd be able to hang on a Christmas tree. I added a red bead to the one in the middle to see how that looked too. These will be on my Etsy shop soon. What do you think? I think they are pretty cute.
PIN FOR LATER…
Take a look at what all the others bloggers came up with…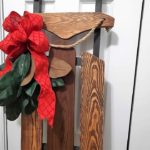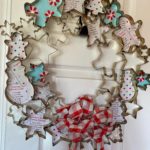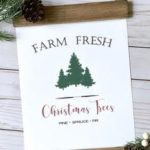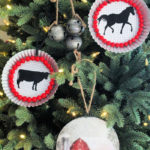 Decorate and More with Tip | Sew Sassy by Paula | DIY Vibes | Pretty DIY Home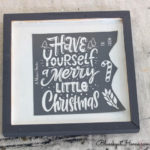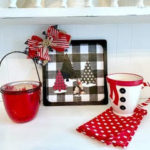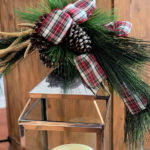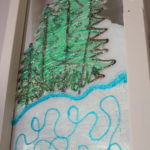 Bluesky at Home | Patina and Paint | Celebrate and Decorate | B4 and Afters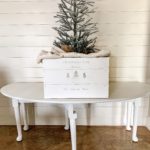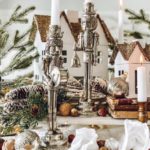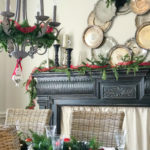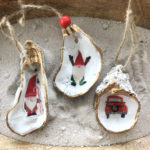 A Vintage Flare Farmhouse | LeCultivateur | County Road 407 | The House House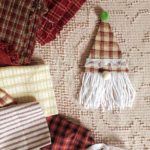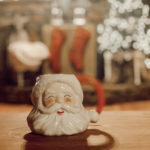 Jessica B Simmons | Living Little John