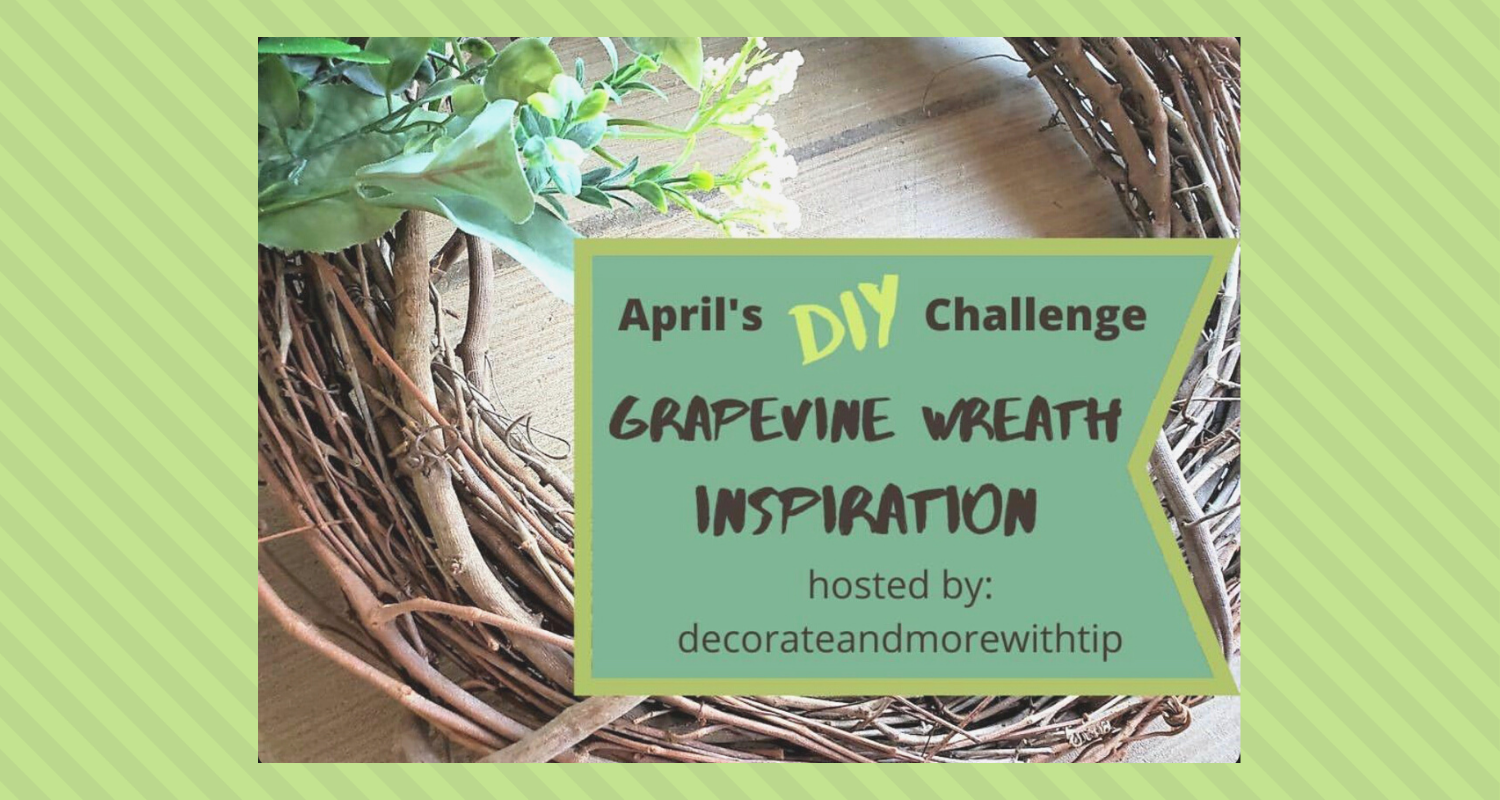 DIY Challenge using a Grapevine Wreath
Hi All!  I hope everyone is happy and healthy and holding up ok.  We are all fine here.  Besides homeschooling and trying to keep the house somewhat clean,  I have been trying to keep busy with projects.  I stocked up on craft supplies before we self-quarantined (and, of course, always have a bin of left over supplies)!
With that being said, I was very happy to be asked to join our host Terry with Decorate and More with Tip and some other very creative bloggers for a monthly DIY Challenge using a Grapevine Wreath.  We could do whatever we wanted with a Grapevine Wreath form.  I chose to keep my wreath somewhat simple with at touch of coastal.  I hope you like it.
Please check out all the other creative idea's at the bottom of this post.
This post contains some affiliate links for your convenience (which means if you make a purchase after clicking a link I will earn a small commission which helps keep my blog up and running but it won't cost you a penny more)!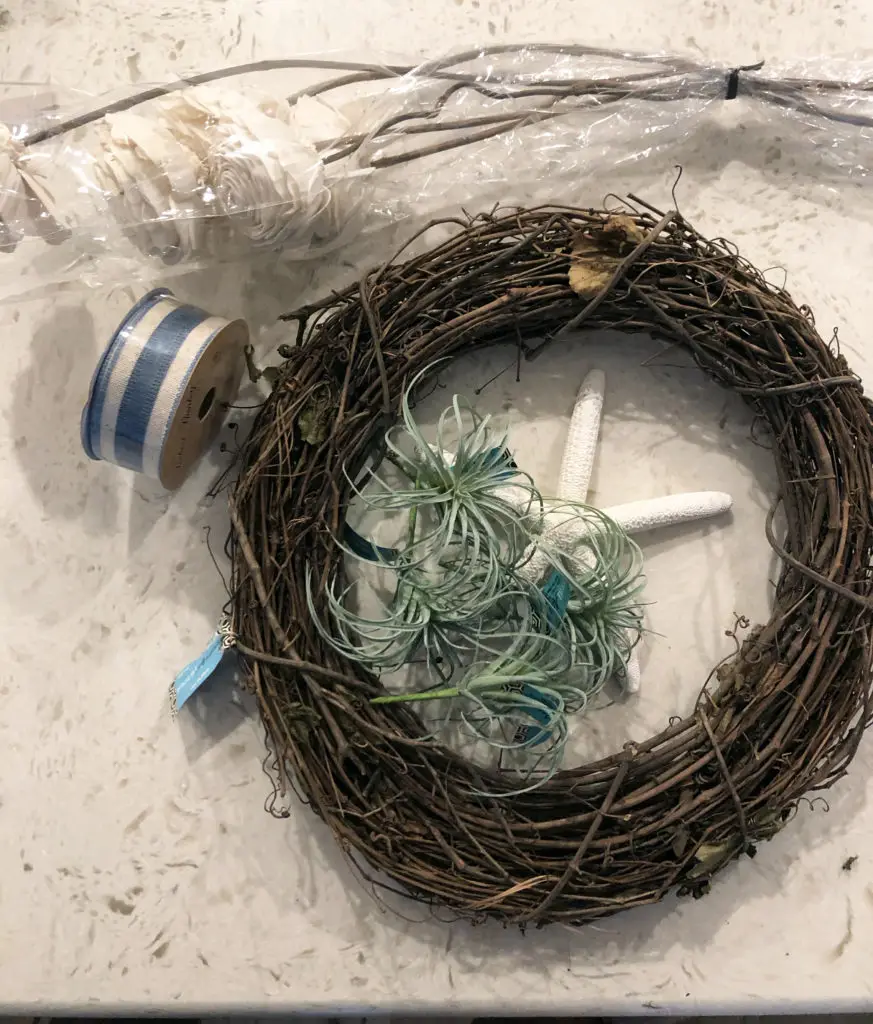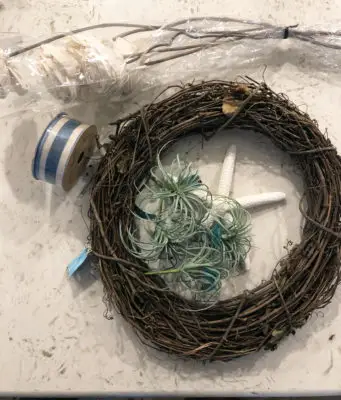 Here is what I did with my grapevine wreath…
Making this was pretty darn easy.
The first thing I did in this DIY Challenge using a Grapevine Wreath was to snip the stems off the dried roses making sure I had about 3-4 inches of stem left over, or enough to stick into the wreath.  Then I started placing the stems right into the wreath.  Next, I started adding in the air plants around the roses.  The air plants stems didn't need to be clipped and I was able to stick those stems right into the wreath too.  Play around with your flowers until you are happy with how they look.  The stems stay in the crevices of the wreath so there is no gluing necessary.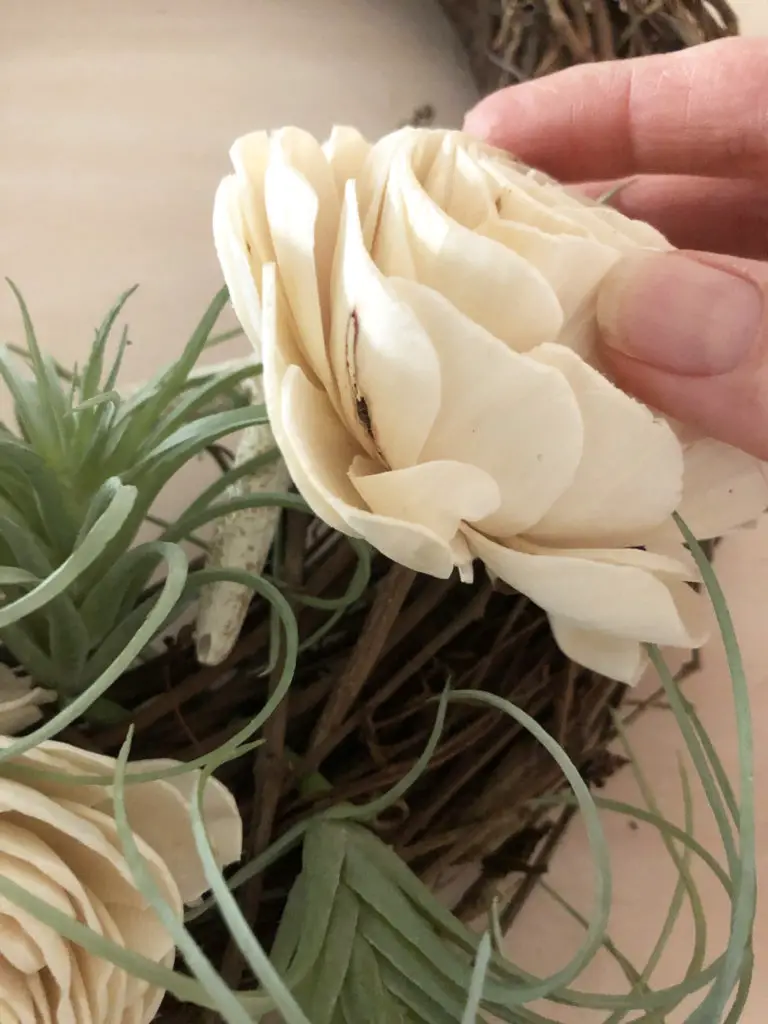 Here are some pictures of how my Grapevine Wreath looked along the way…
Version number 1 of my Grapevine Wreath….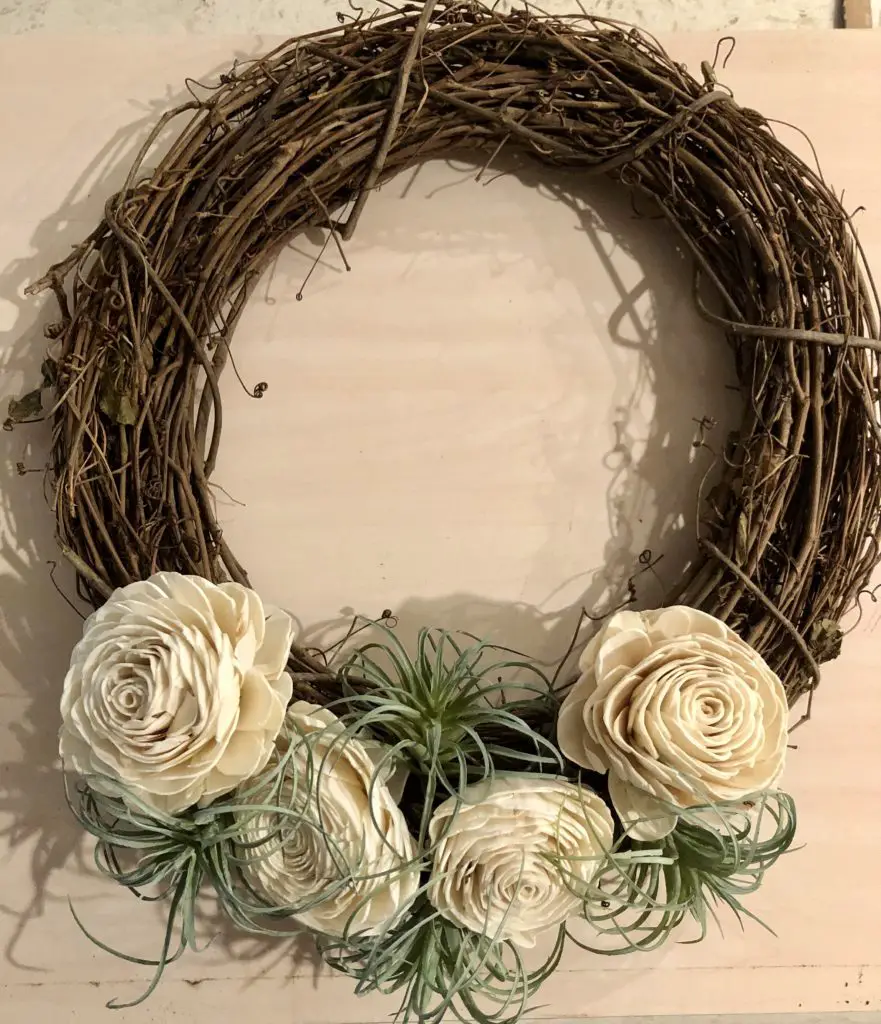 Version Number 2….yes!  I liked this better.  The last step, once I liked how the items were placed in the wreath, was to add the starfish.  You know I love me some shells and all things coastal!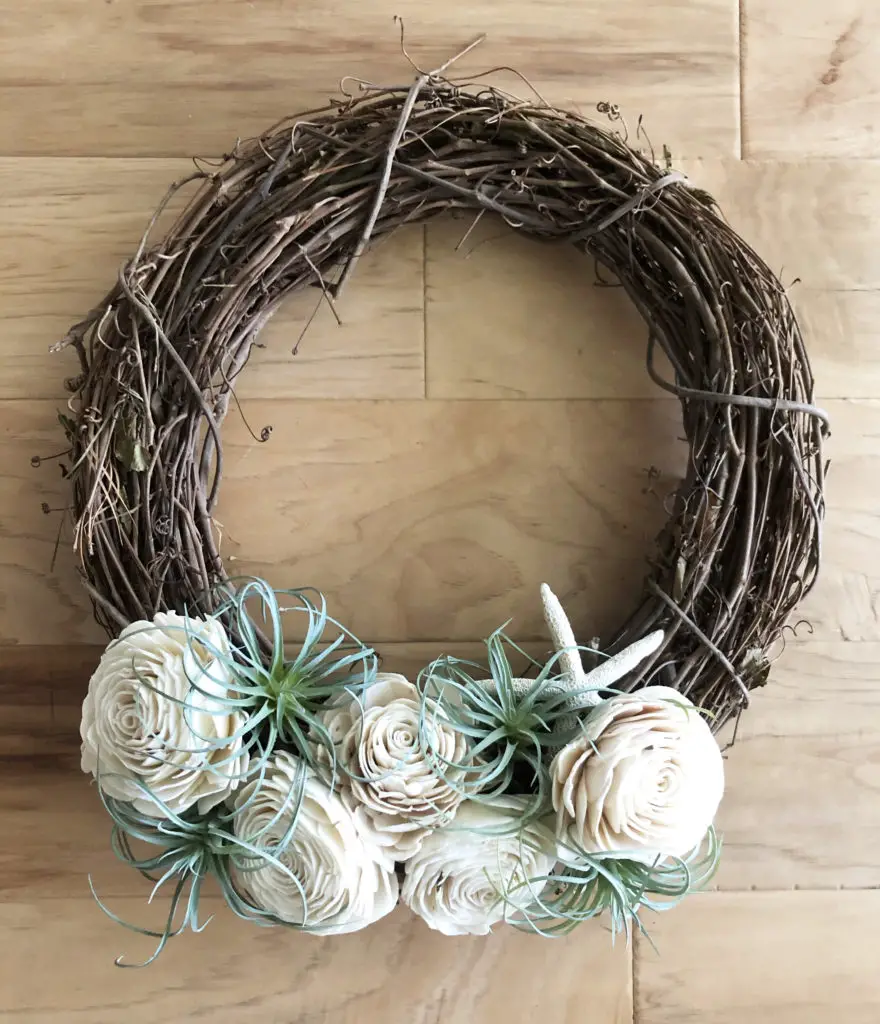 To Bow or not to Bow?……
I also made a few different bows, but wasn't sure I liked either one.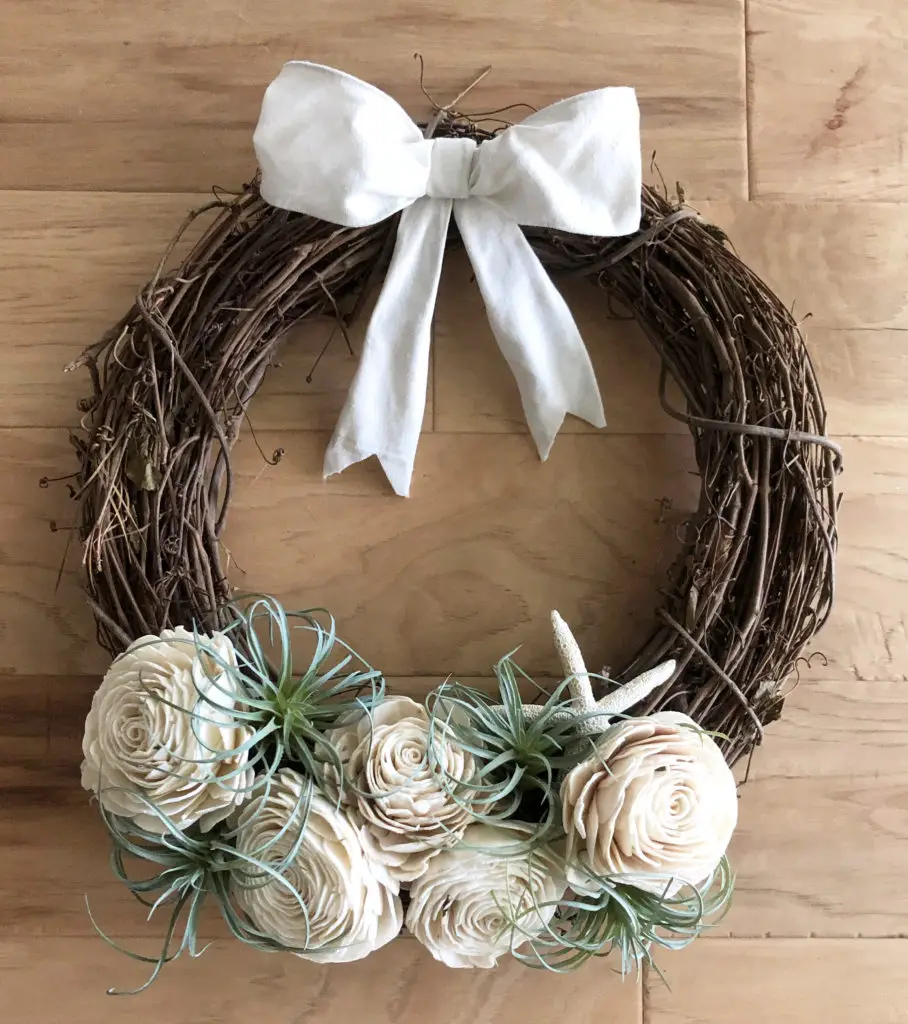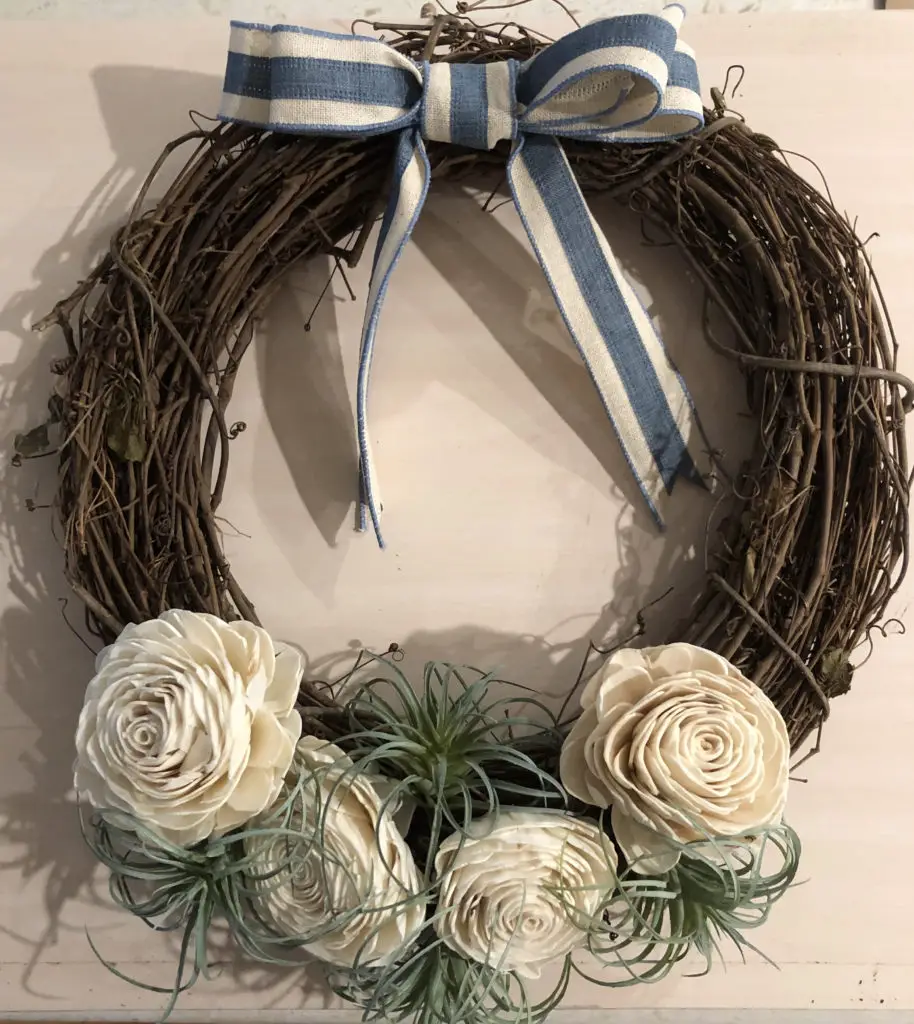 I ended up not using either bow and hanging it like this (with the flowers off to the left) on my front screen door…What do you think?  Pretty simple and easy and looks nice for Spring!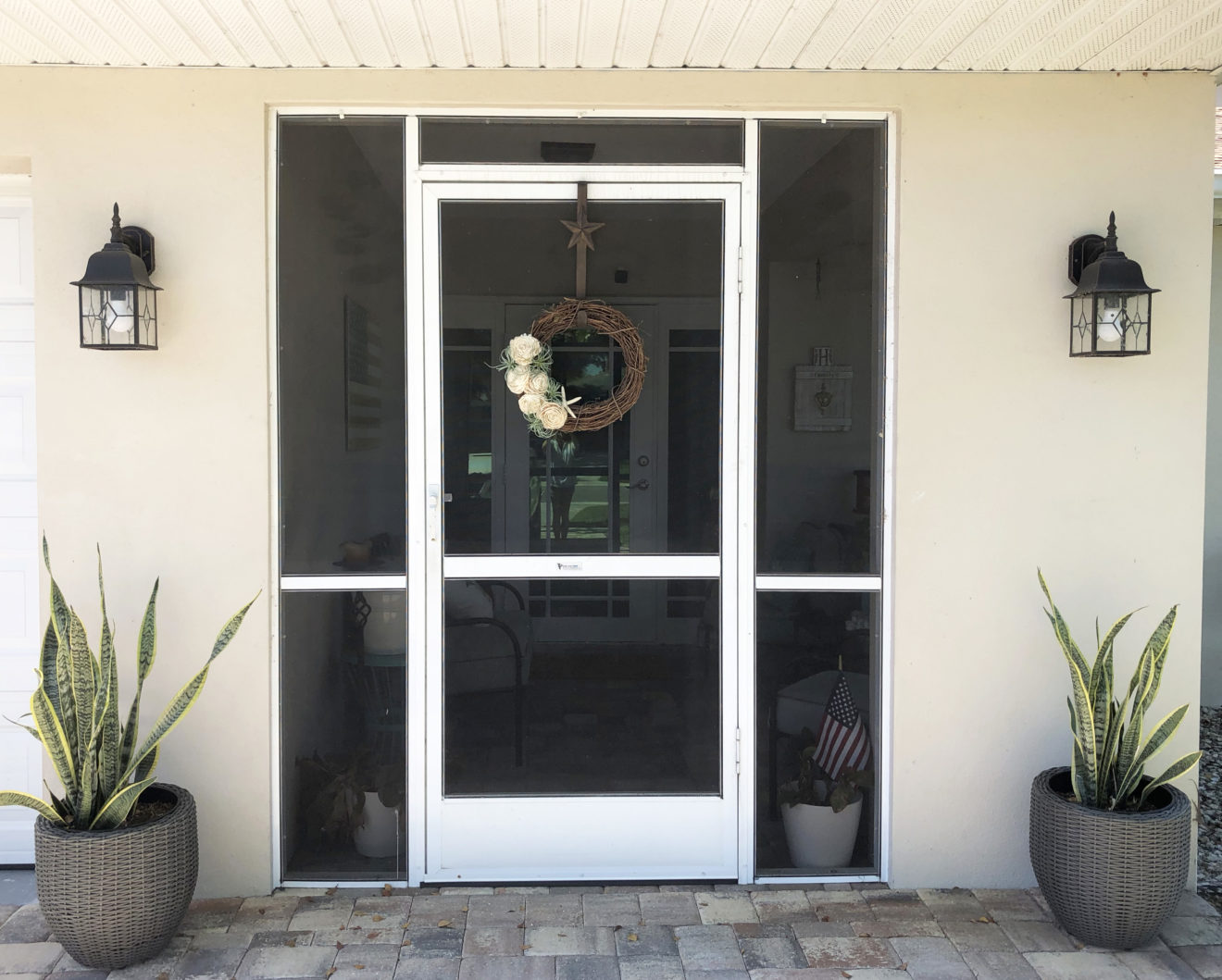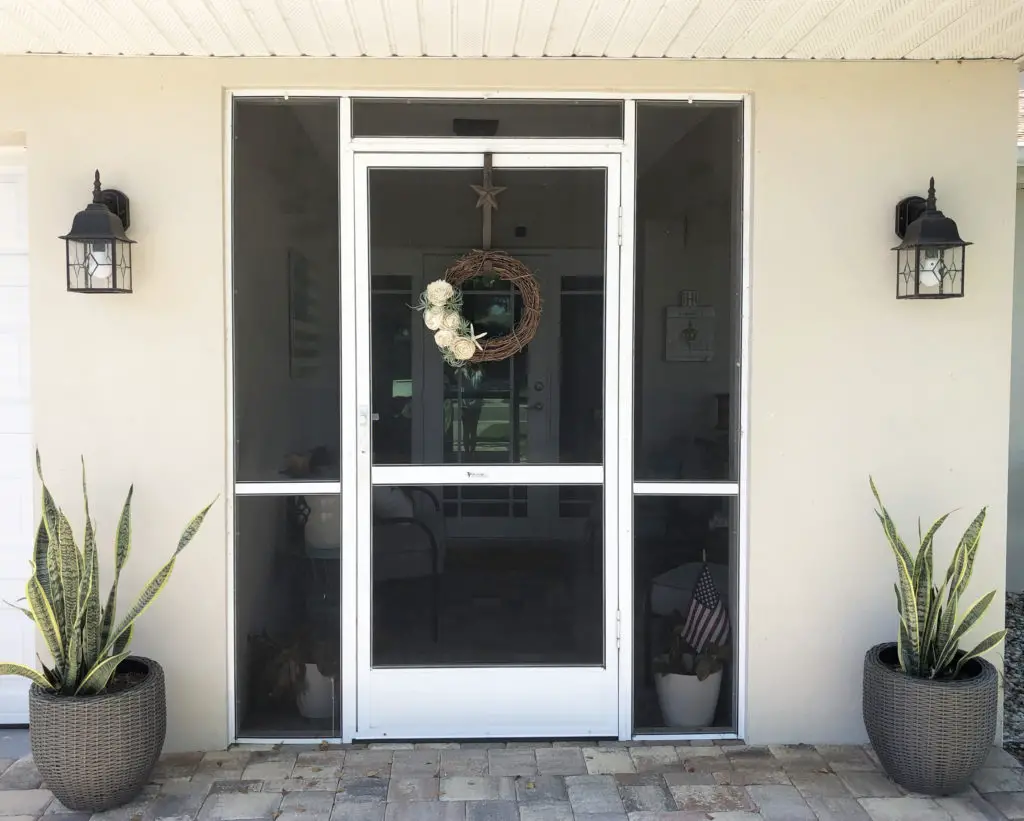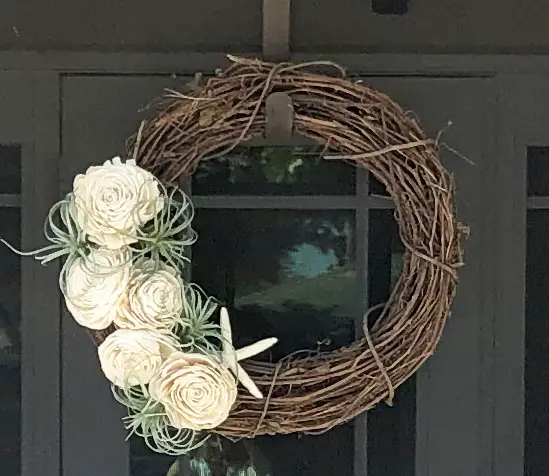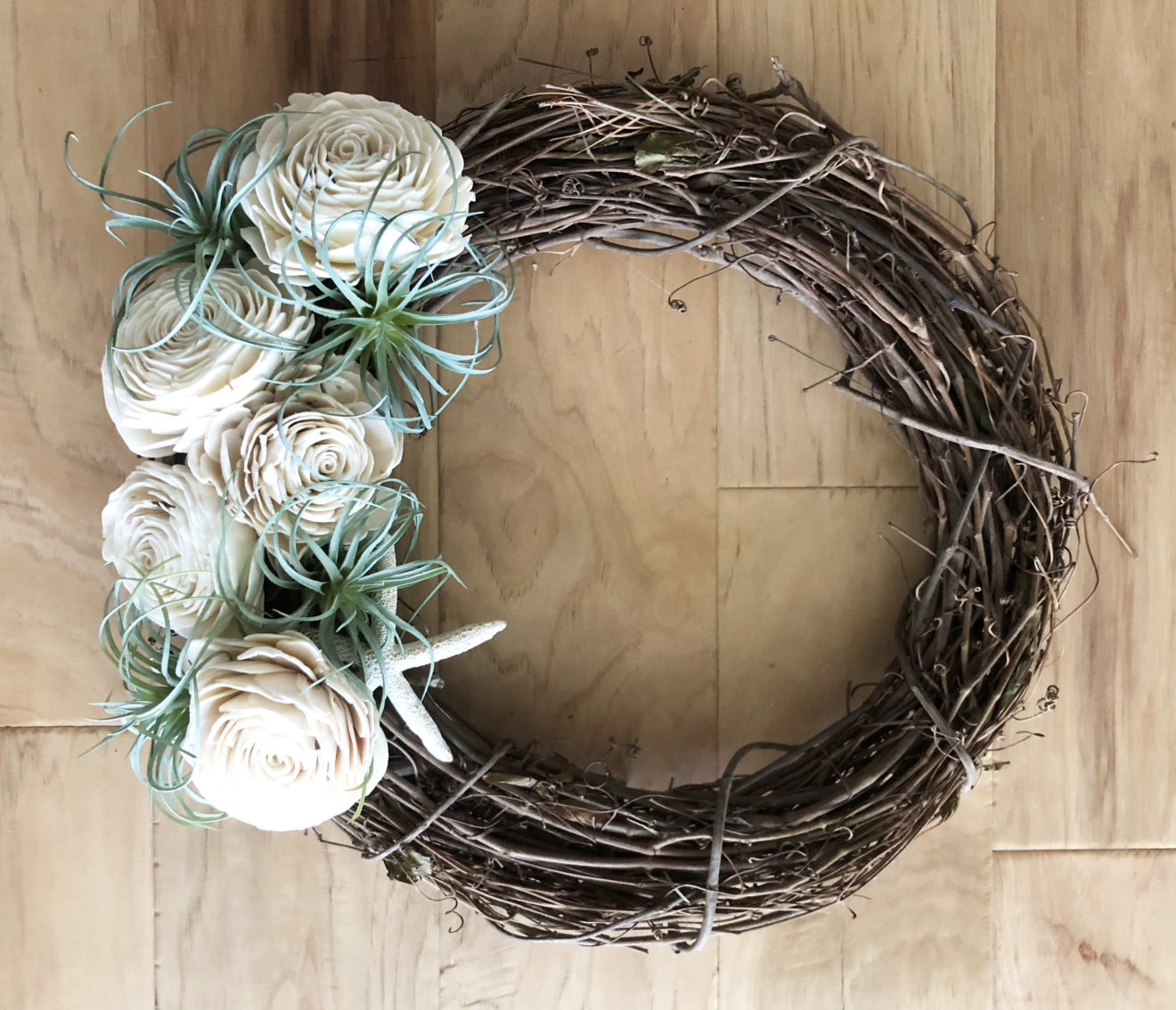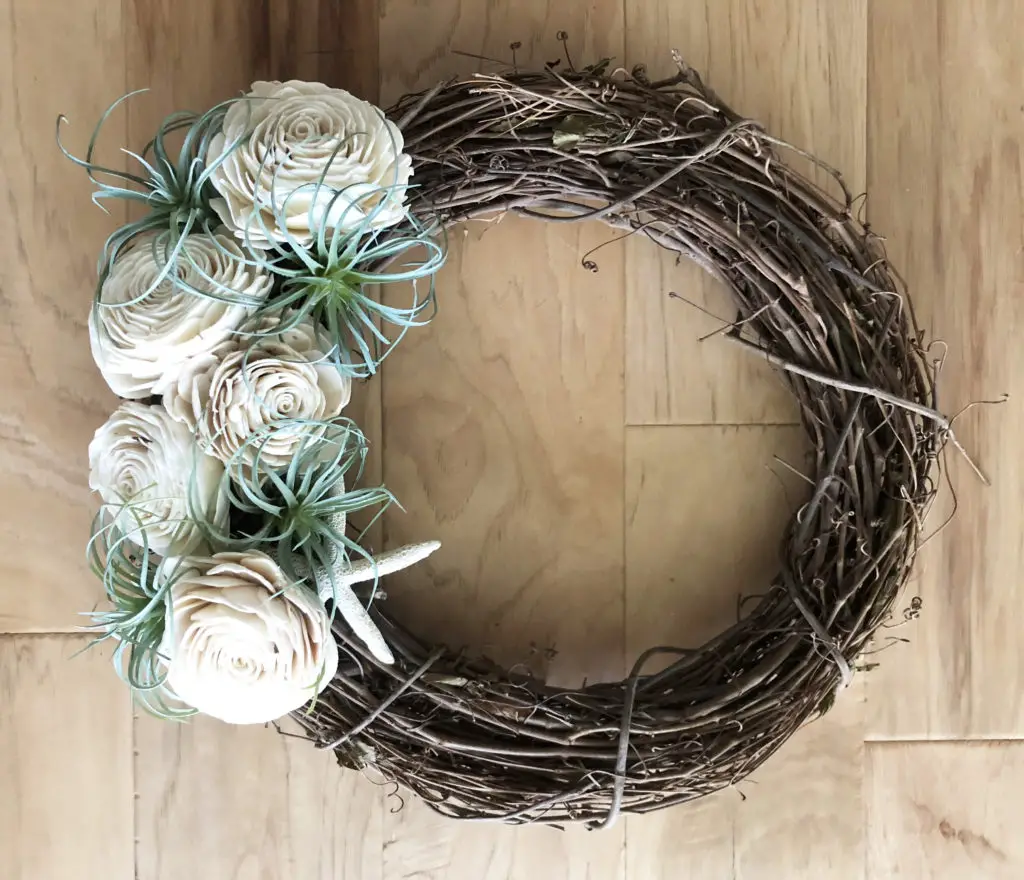 PIN FOR LATER…