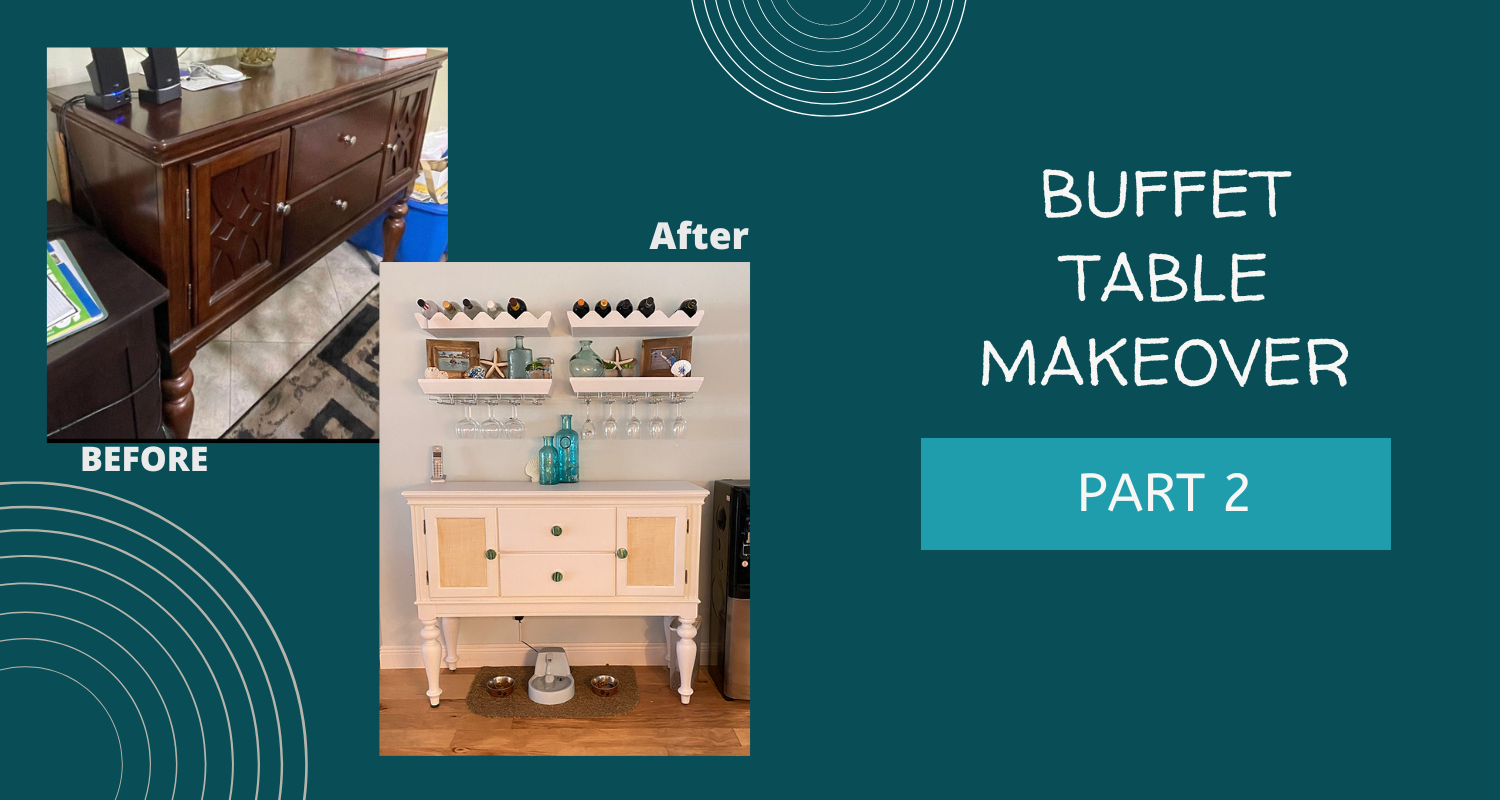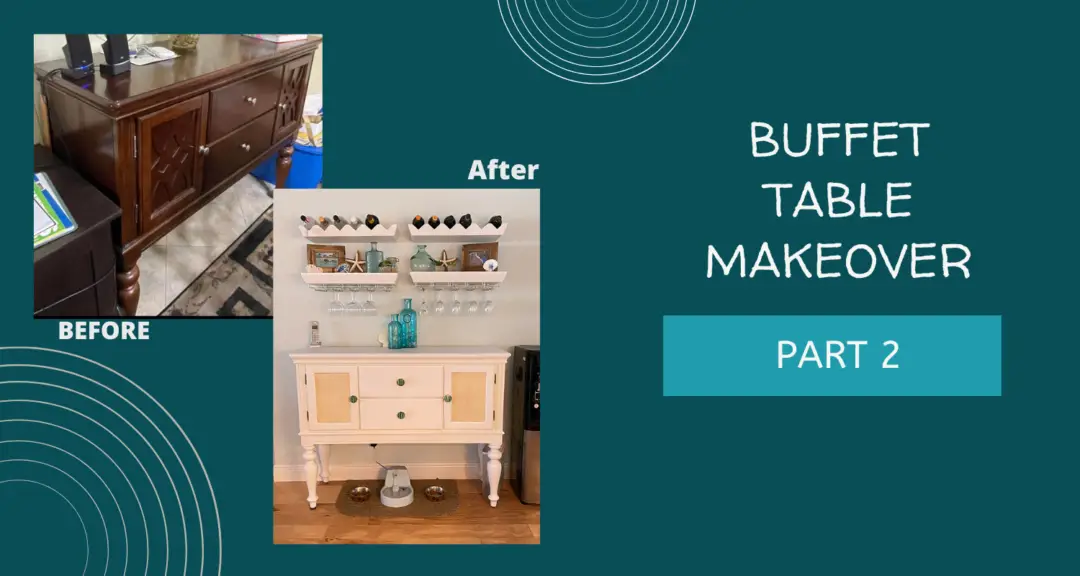 Buffet Table Makeover, Part 2
Serena & Lily Dupe
Last week I showed you this buffet table I picked up from Facebook Marketplace. Today I am going to show you the finished product and the steps I took to achieve it's look.
BEFORE…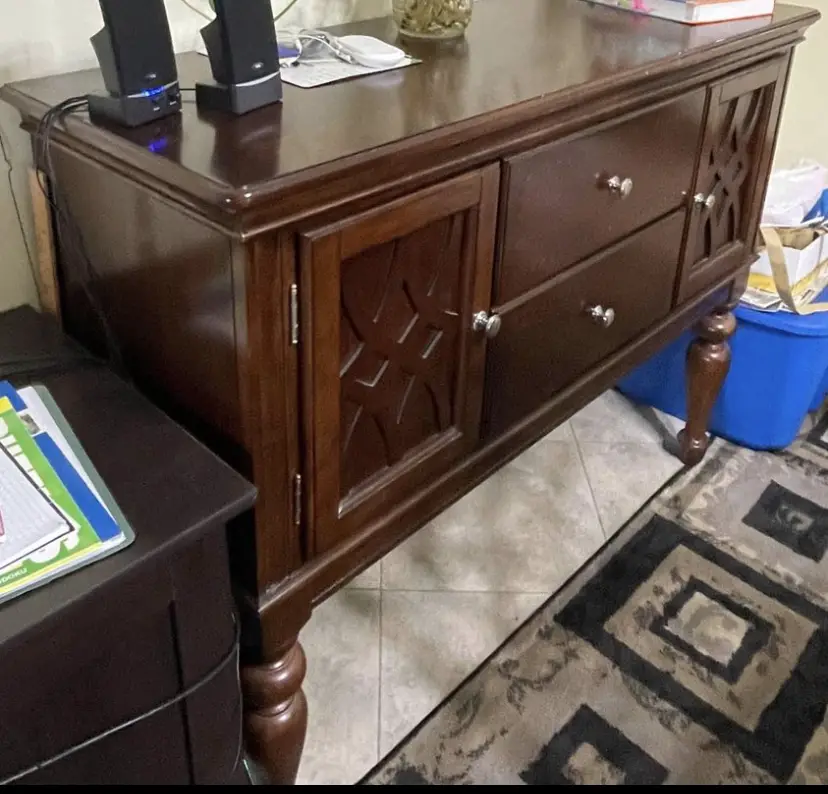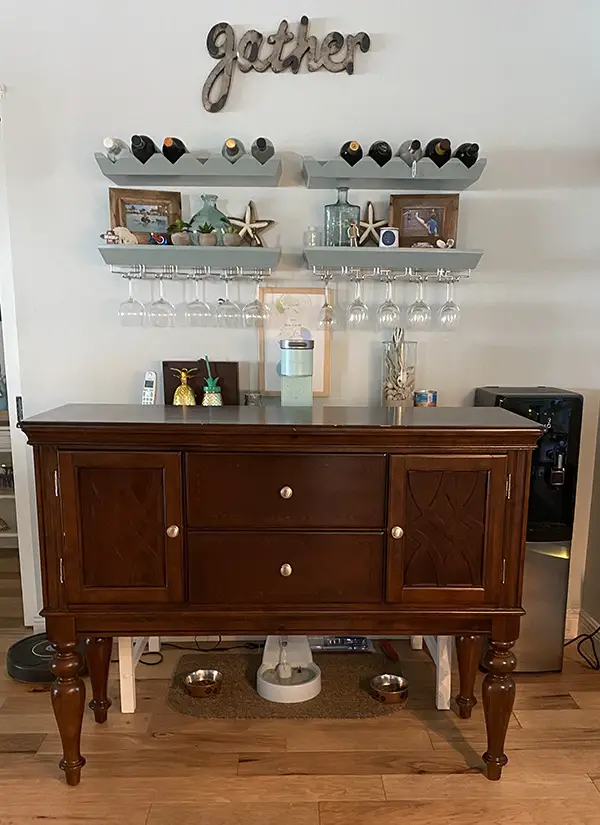 What I ended up doing…
I started by painting it all white. White matches my decor much better. I thought maybe that was all I needed to do to it. Paint it white and…..done. But, once I got it in the house I decided to go in another direction.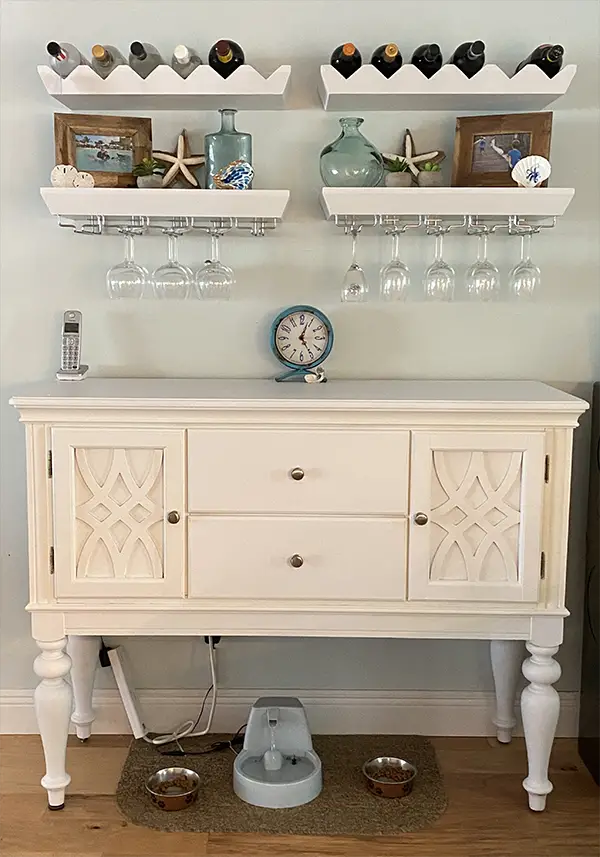 I have always loved the Serena & Lily coastal look. Unfortunately I do not have the budget for it. Sooooo, I decided to try to Serena & Lily-ize it. I have done this to several other pieces too. Like this one and this one too.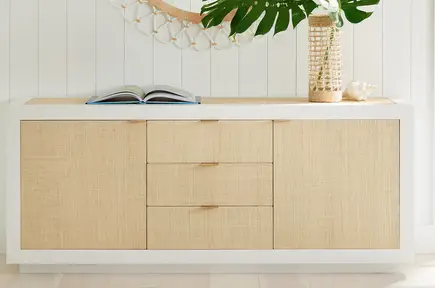 First, I took a trip to Hobby Lobby in search of some fabric or caning that had this sort of look.
I settled on this burlap material. At $3.99 a yard I figured even if I didn't end up liking it, it'd be ok.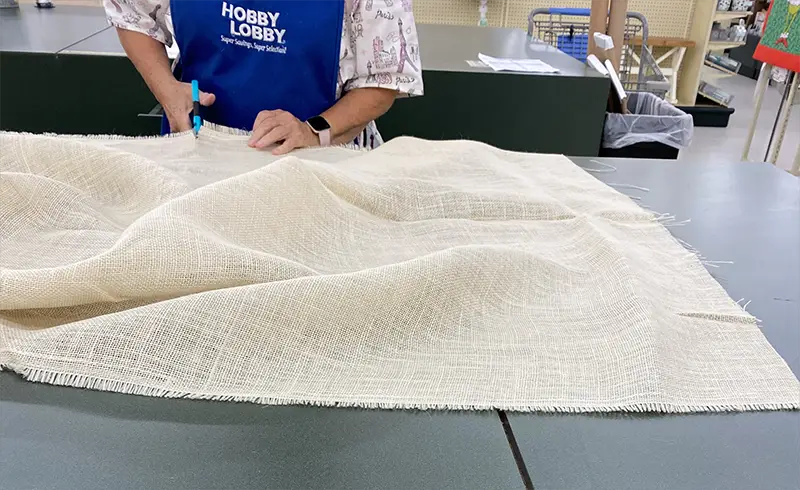 I also picked up a poster board while at Hobby Lobby. Once I got home I took the doors off of the buffet, measured the inside of the door, cut a piece of poster board down to size, cut the fabric down to size and glued it onto the poster board. Then I glued the poster board to the door. That way If I ever get sick of this I can just take it off. After all, the doors do have a pretty design.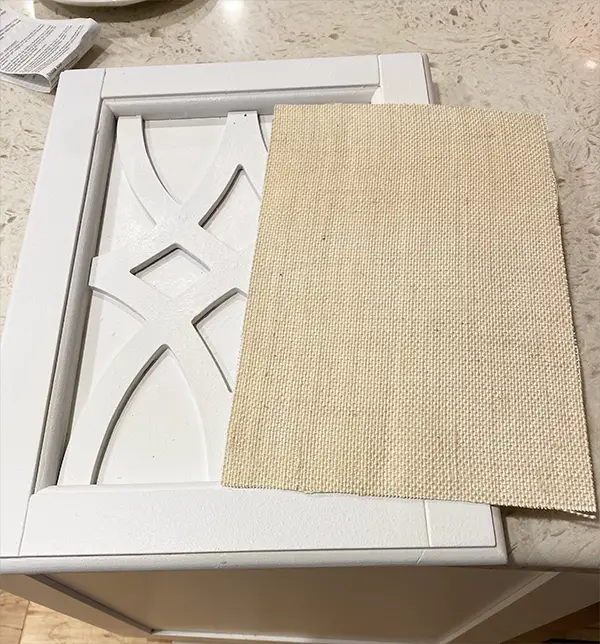 The last thing I purchased while at Hobby Lobby were these fun knobs. They are very pretty, but I am not sure I am loving them on this piece. What do you all think?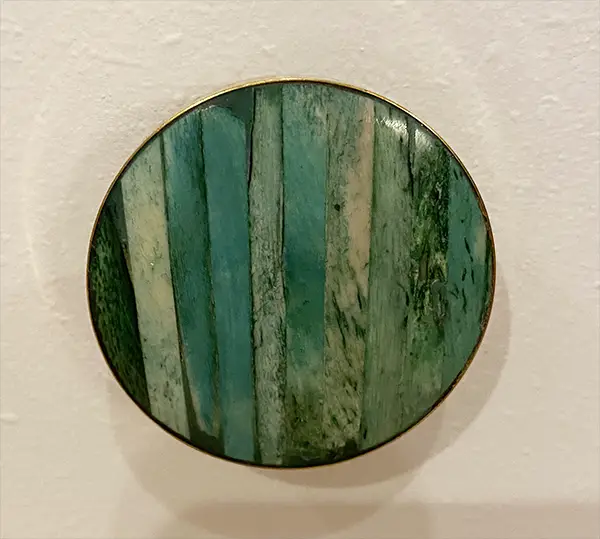 Here is the final look. Yes, I know the cat food and the water dispenser are eye sores, but this is really the only spot to keep them.
What do you think?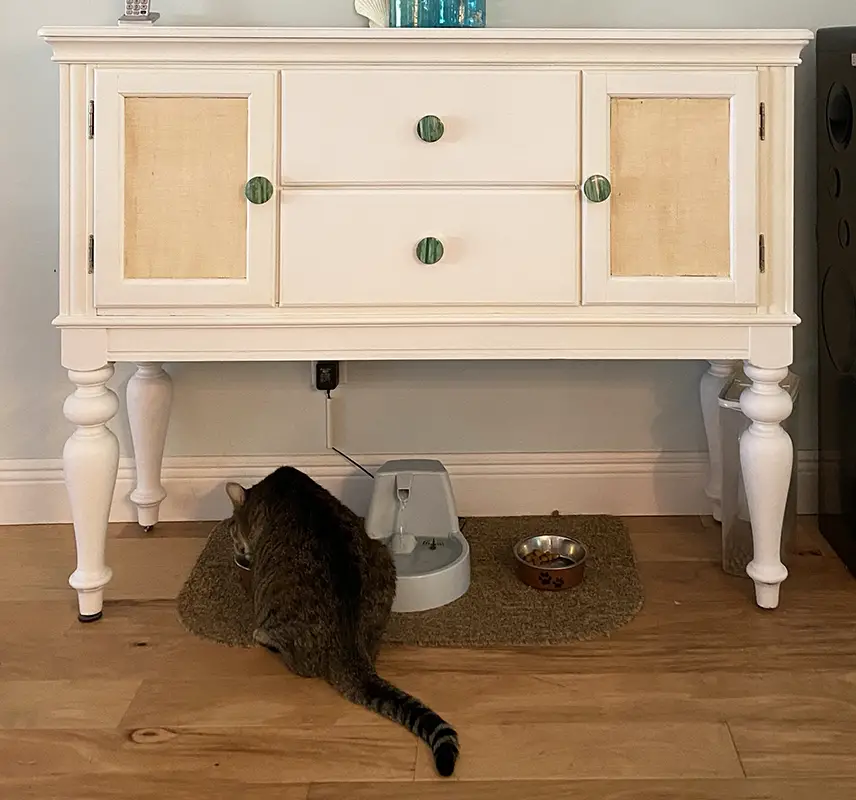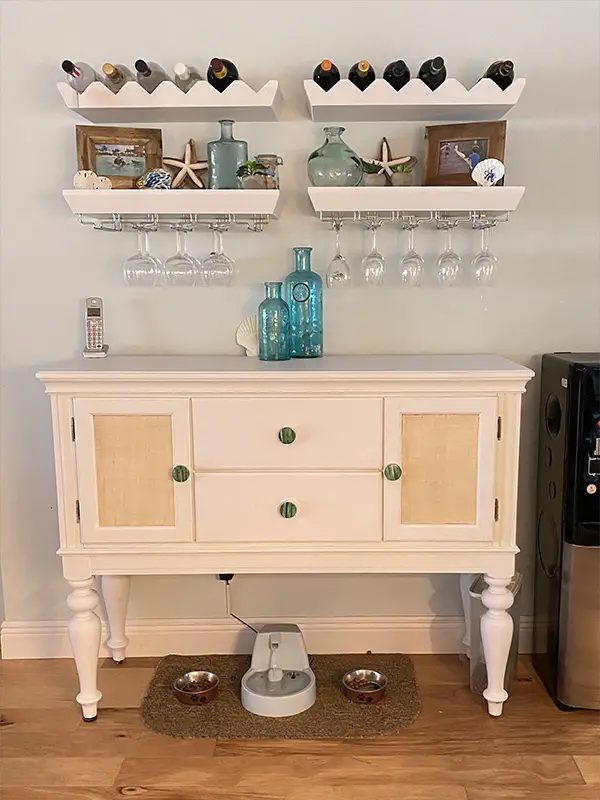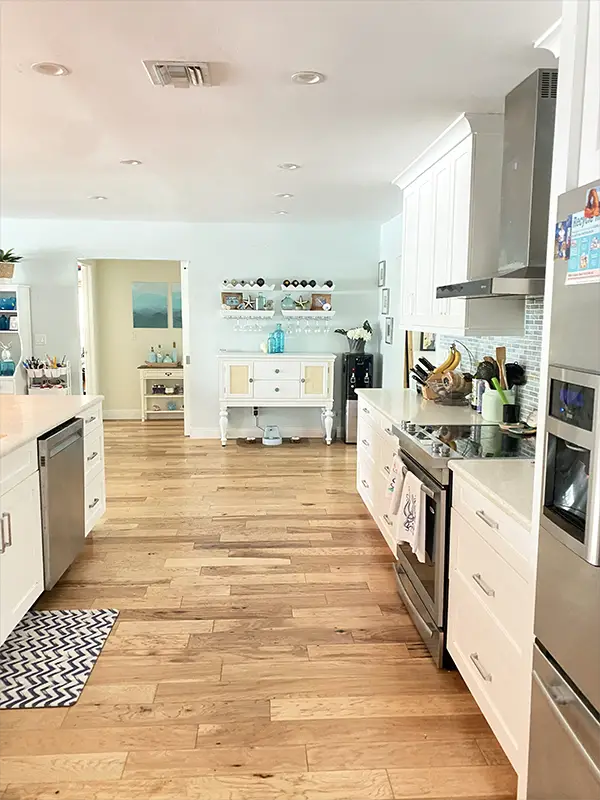 UPDATE ON THE KNOBS…
I received some nice feedback on the above knobs. Everyone seemed to agree that although they were pretty, they just weren't right for this piece. I ended up finding these on Amazon and think they are perfect.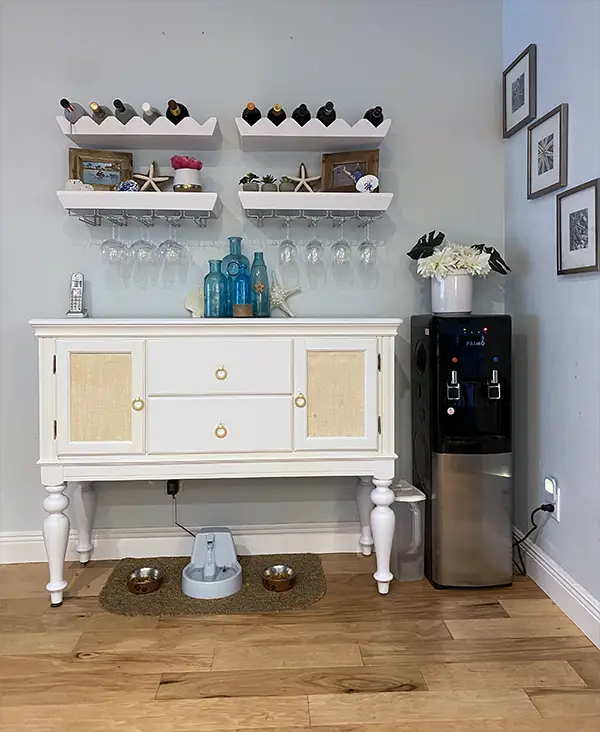 One Last Before and After…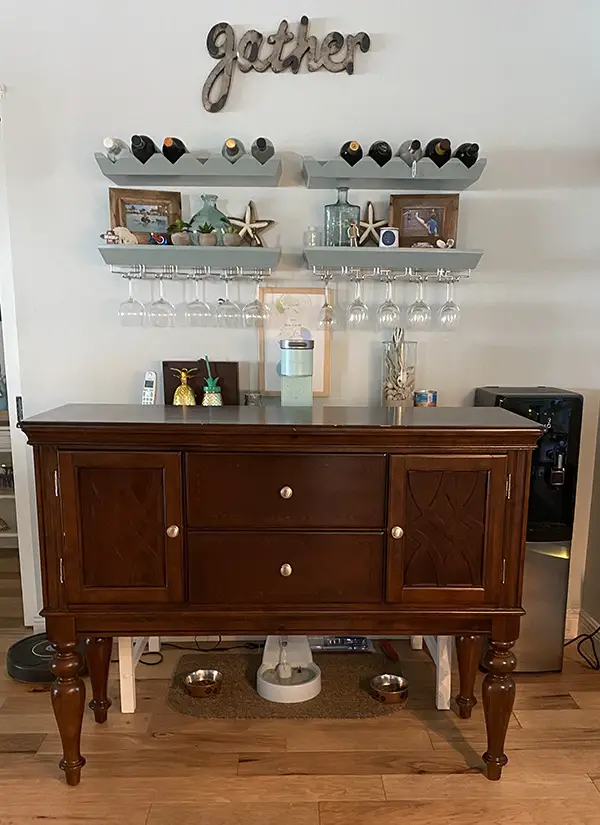 PIN FOR LATER…