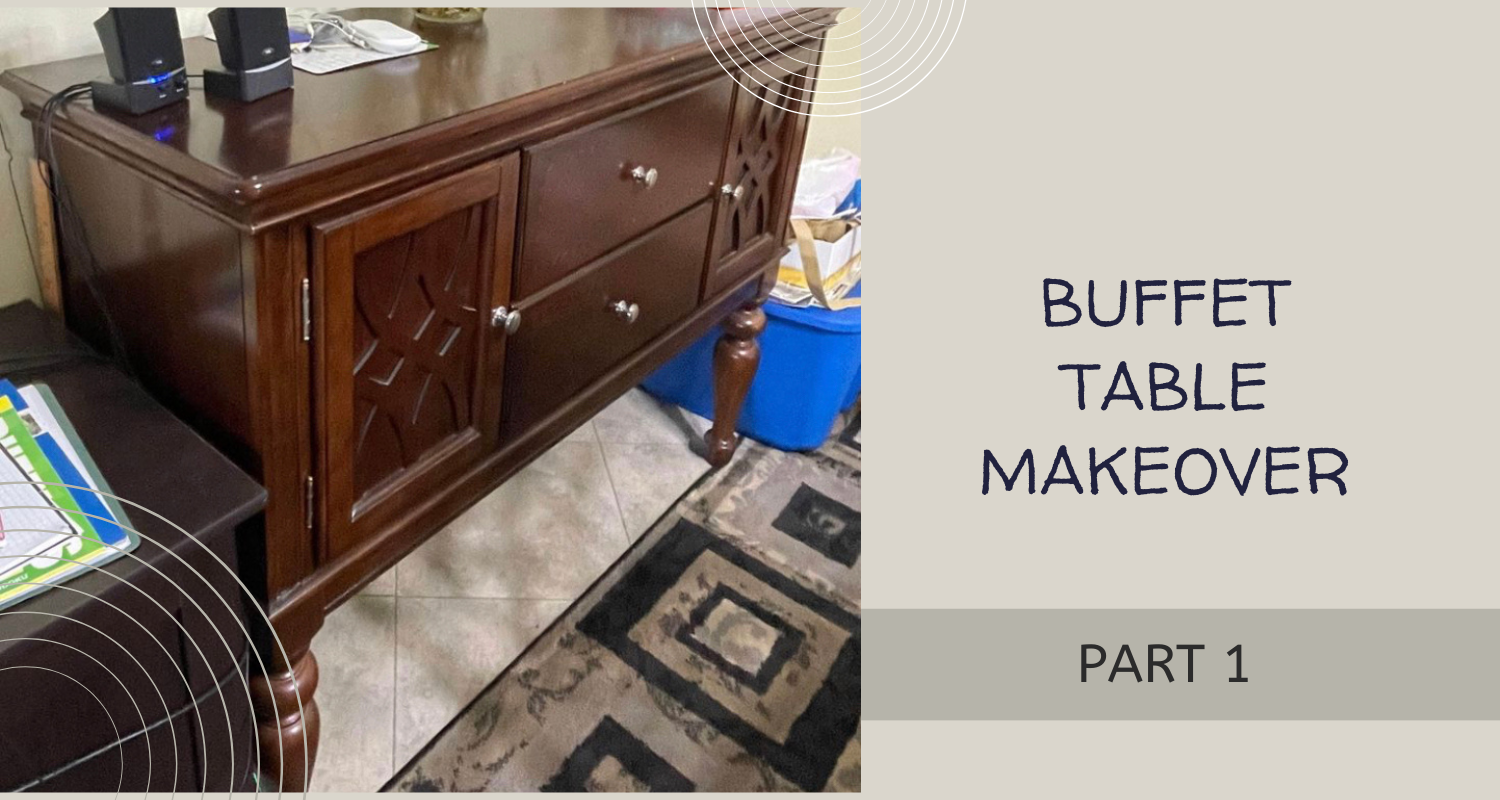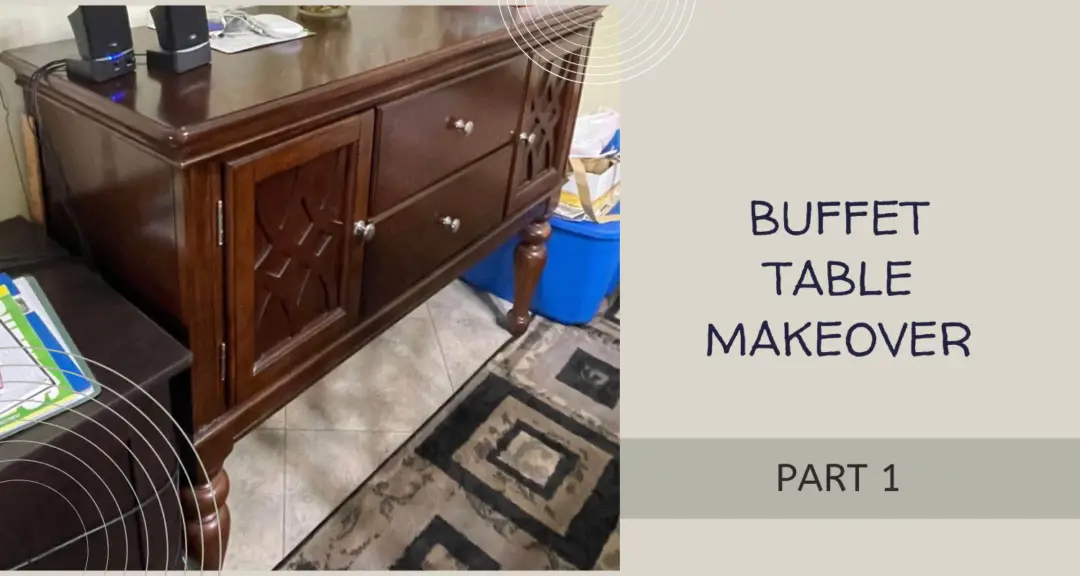 Buffet Table Makeover, Part 1
I've been searching for the perfect piece of furniture for the little nook in our kitchen.
Looking back, when we were renovating our house and kitchen, we SHOULD have put more cabinets in this space…..but we didn't. We still could, and maybe we will one day, but for now I set it up as a wine bar/coffee bar/cat food area. It was looking very cluttered and didn't offer any storage.
Well, I finally found the perfect buffet table on Facebook Marketplace that I plan to makeover for this space.
Here is the nook I am talking about and the different phases of decor….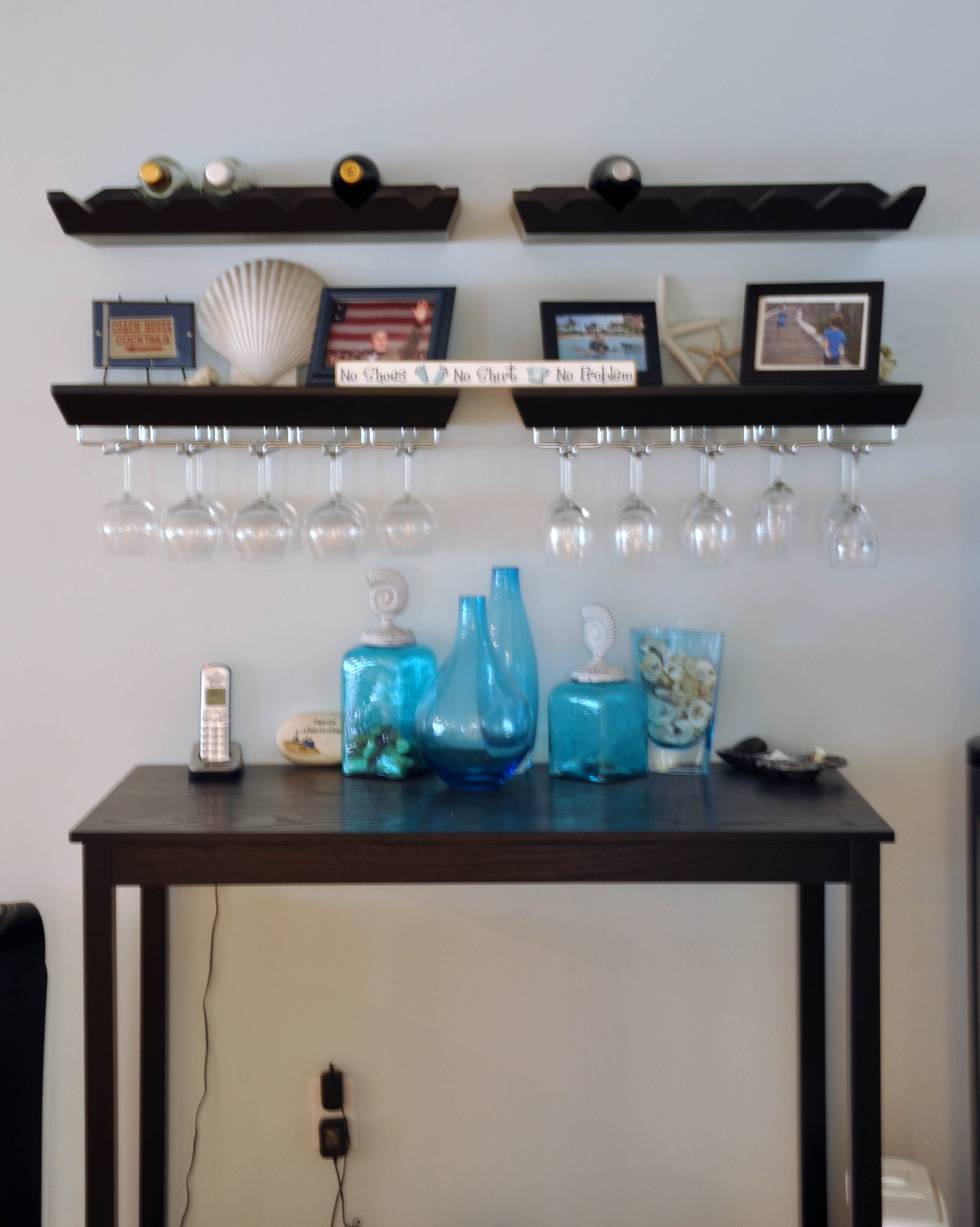 Here is the piece I found. My son and I had to carry this thing down a steep set of stairs after we picked it up. It was sort of scary, although he didn't think so. He said it was 'light work'. LOL
Anyway, it is a nice, solid piece. However, I'm not diggin' the dark brown color. It does offer some much needed storage and is just the right size. I set it up in front of the old one to make sure it fit.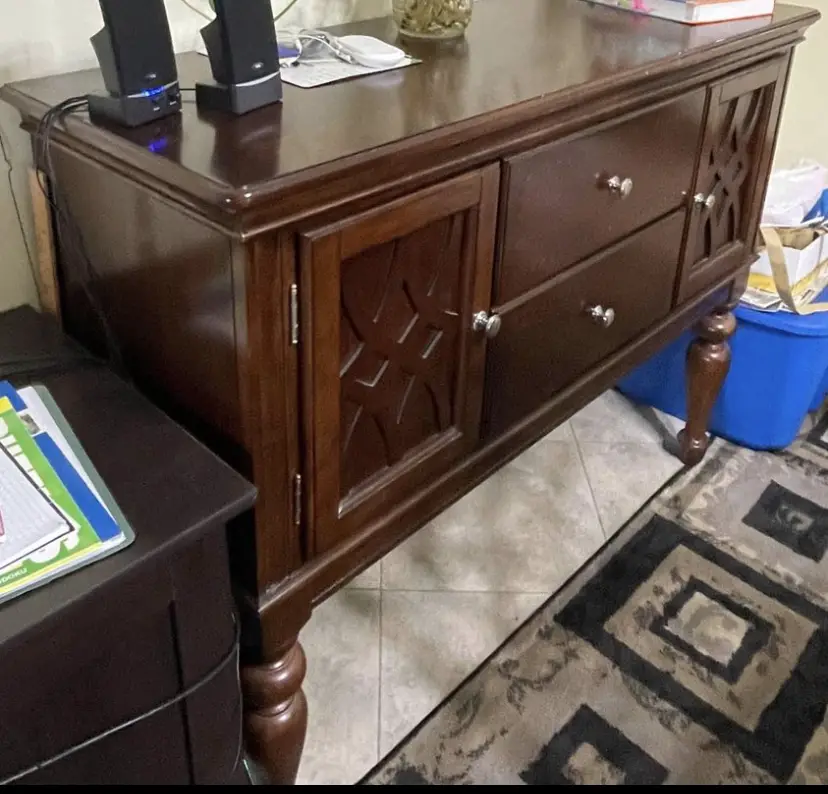 Part 2….
Stay tuned for next week and Part 2 of my buffet table makeover. Any guesses what I will do with it, or any advice?