Wednesday Weekly Update – 9/9/15
More progress on our house remodel!
If you missed the last few updates, you can read them here and here.
This will be a short work week due to Labor Day, but the guys are crankin' along. It doesn't look a whole lot different from last week but we are getting there.  Electrical wiring was installed in these soon-to-be-walls, and the top part of the framing (according to google these are called the double top plates, I think) are on and almost ready for the second story to be built.  Hopefully that will start soon, then it'll really start looking like we're getting somewhere.  Can't wait.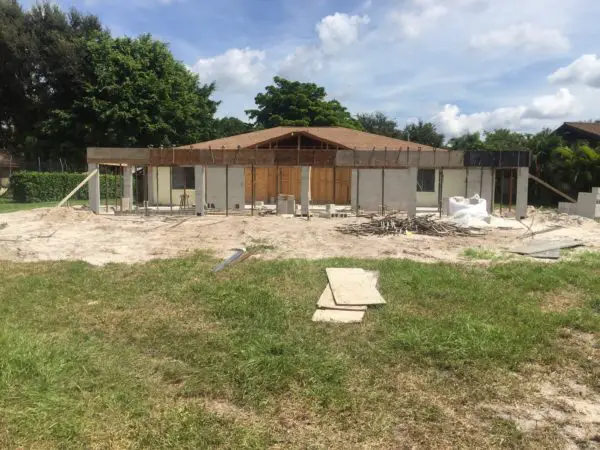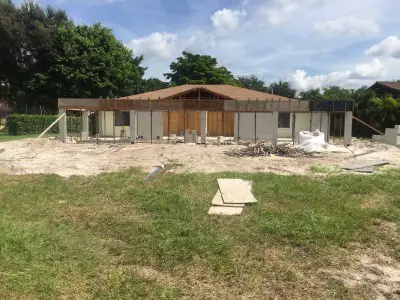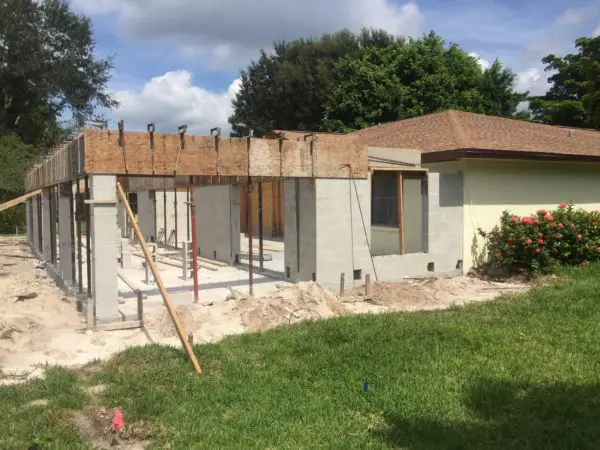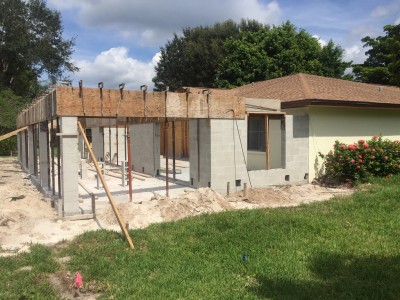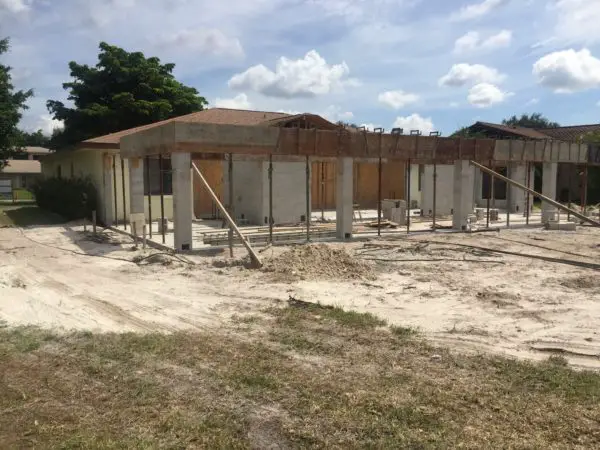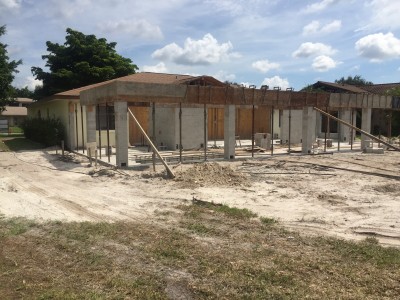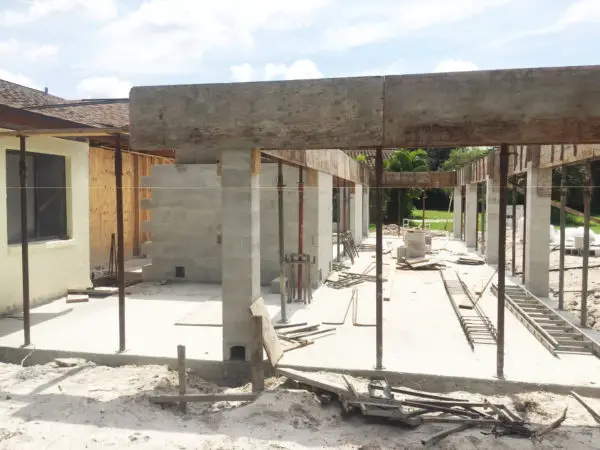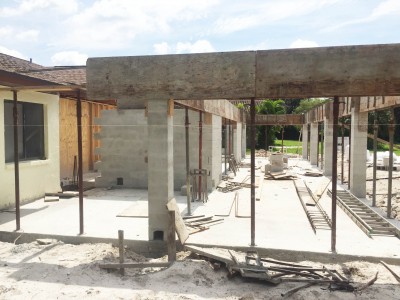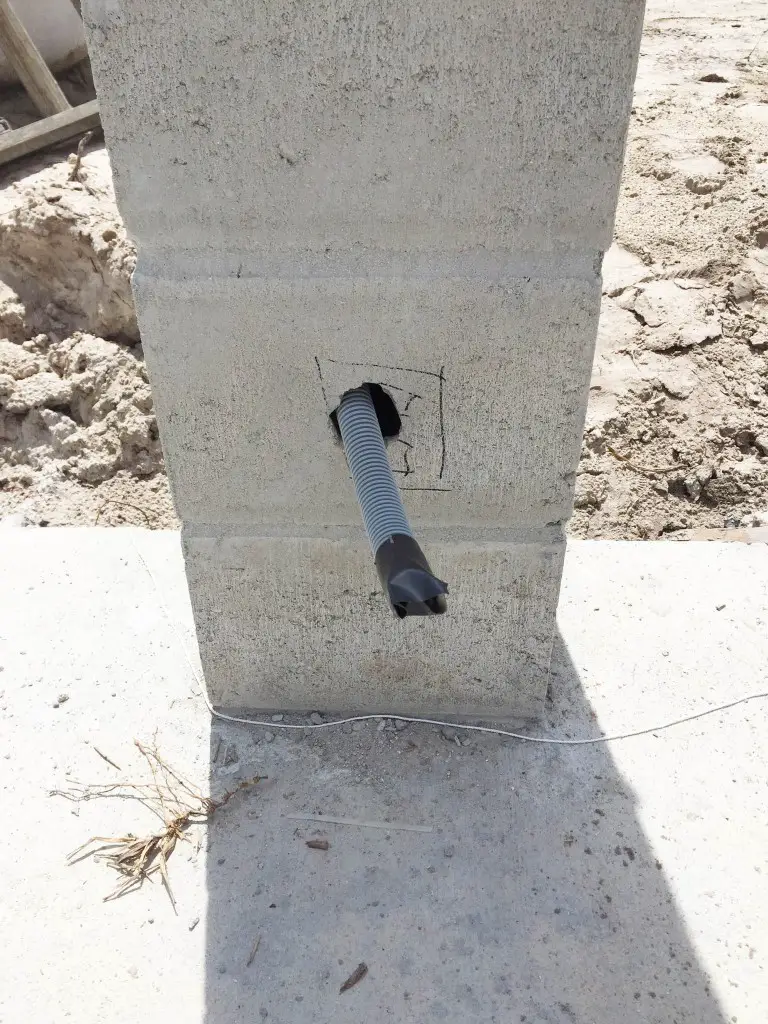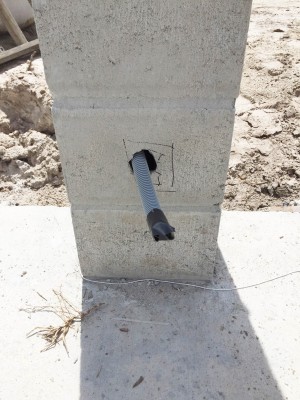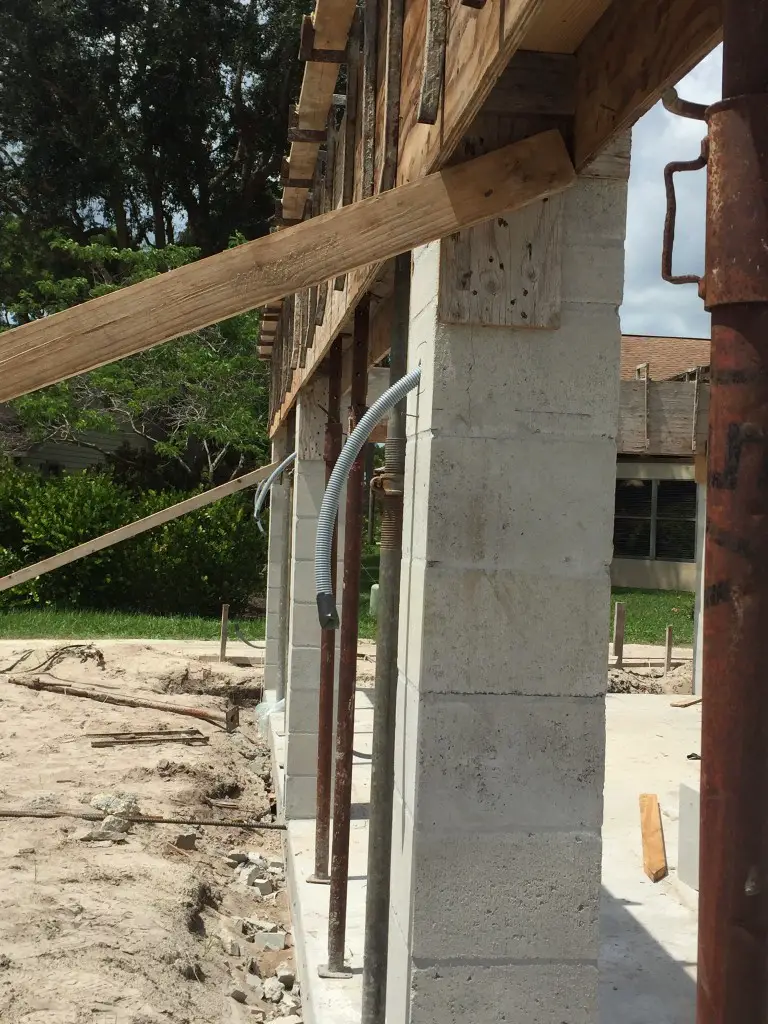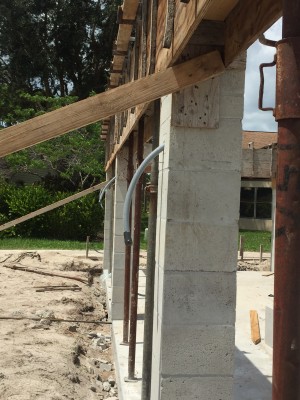 Inside Electrical Work
The electrician has been working inside the house too.  As seen below. This is all the stuff that you can't see but takes a long time and is very important, obviously.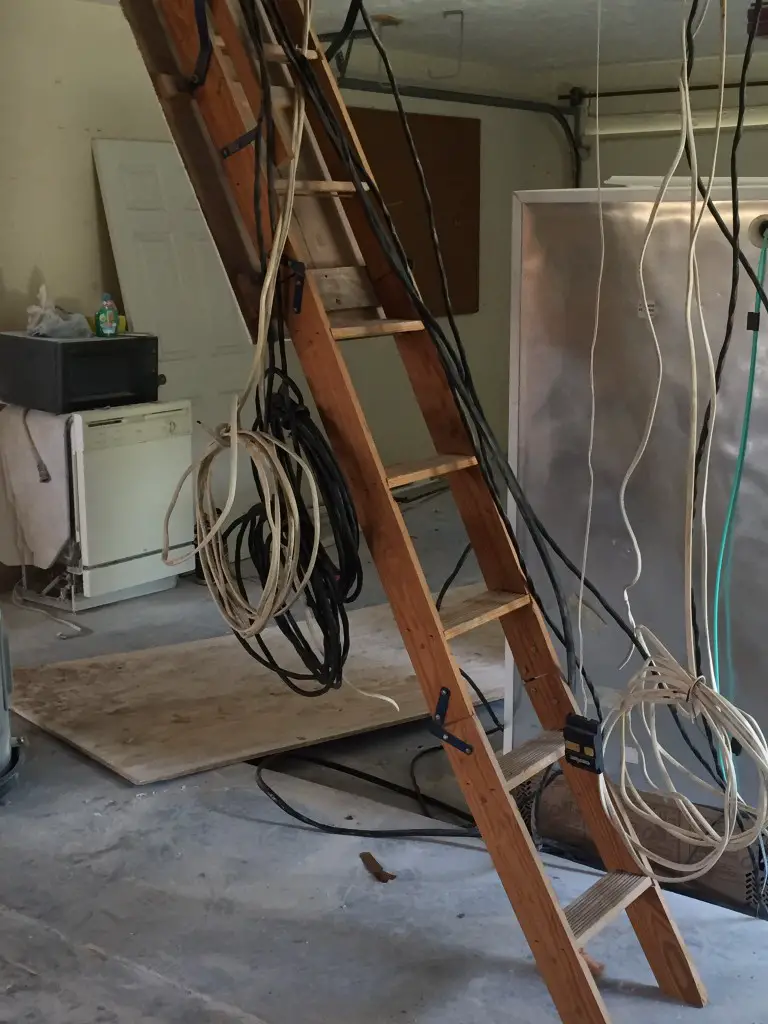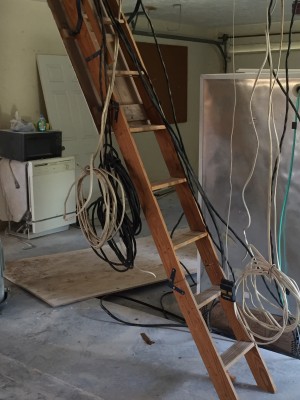 And check out these giant holes inside the house. They are for the support beams to hold up the second level.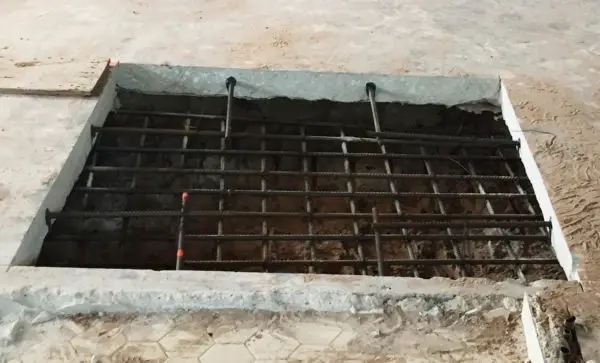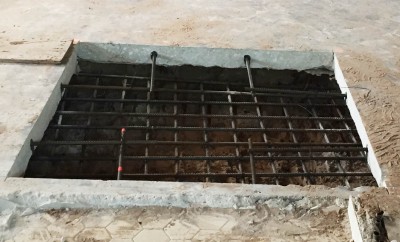 That is all for now
That is it for this week's Wednesday Weekly Update.  I am so glad I'm doing this blog so I can document our entire house remodel process from start to finish.  It is really fun to see the progress each week.  It just seems to be taking forever! Thanks for checking in.