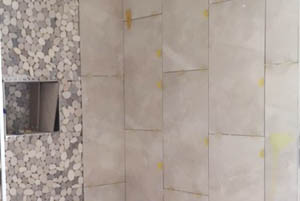 Weekly Wednesday Update – 4/6/16
Getting Close…
Lots of stuff has happened in the House house since my last update.
Picking paint colors…
I have such a hard time picking paint colors.  It isn't easy.  Does anyone else have a hard time with this?  I've hired color experts in my last 2 houses to help me choose but last week the painters were ready to paint and other contractors were waiting for the painters to finish so we had to decide QUICK.  There was no time for color experts.
I didn't realize I'd need to pick colors so soon.  I feel like it is easier to choose when all your furniture and stuff is already in place?  Know what I mean? Anyway, we decided to use several of the same colors we already know we like and then picked a few new ones. I'll show you the old ones later (lots of blue).  Here are a few new colors we picked…
Worldly Gray for the boys rooms, which I love and Shoji Gray for laundry and kids bath (which is just slightly lighter than this one).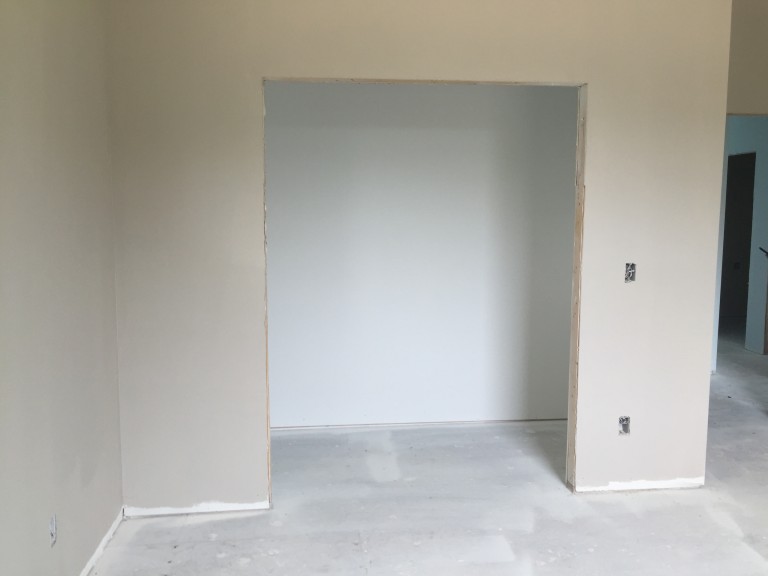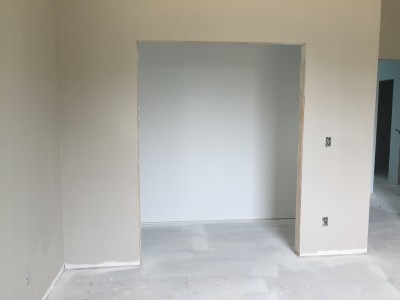 I was worried that this was going to be really dark but I love it.  Both boys want accent walls too.  Tommy wants a red wall and Matthew wants a green wall.  I thought that would be a hell of a lot better than painting ALL the walls these colors (sorry boys).  I'll pick these accent colors out later.  Any recommendations? I also plan to do one chalkboard wall in each room.  Haven't decided if I will do the entire wall or just the lower half in chalkboard paint.  Or, maybe I'll do a chalkboard wall in the playroom. We'll see.
Doors and Trim…
Our doors and most of the trim has been installed.  The doors will come off and be painted white. They can't install the trim in the great room until the wood floors are installed which hasn't happened yet. It's coming though!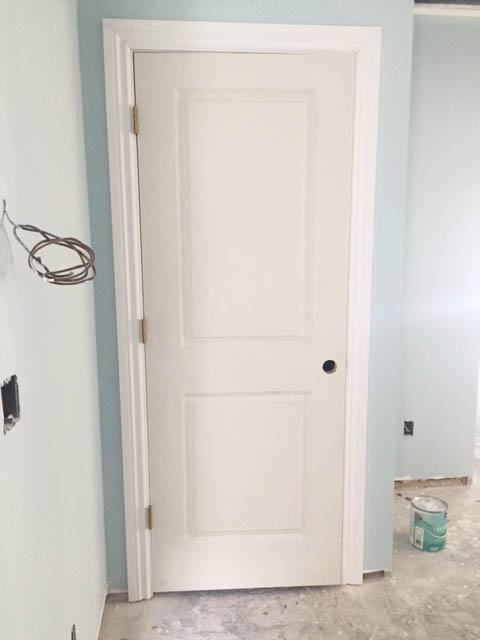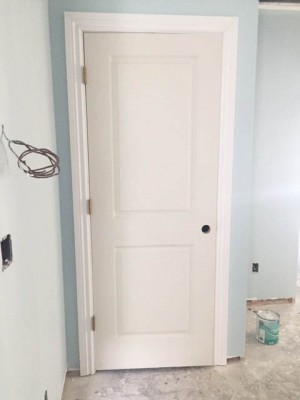 Tile…
The guest bathroom is almost done.  Check it out.  It looks amazing, so far.
It was hard to get a good picture of this since the guy was still working in there and I wasn't allowed to walk all the way into the room.  But, it looks good, right?  Can't wait until they grout it.
And here is the progress on the Master Bath.  Also looking good but also very hard to get a good picture of.  Kids bath, laundry room and powder room are up next.  Then carpet and hardwood floors.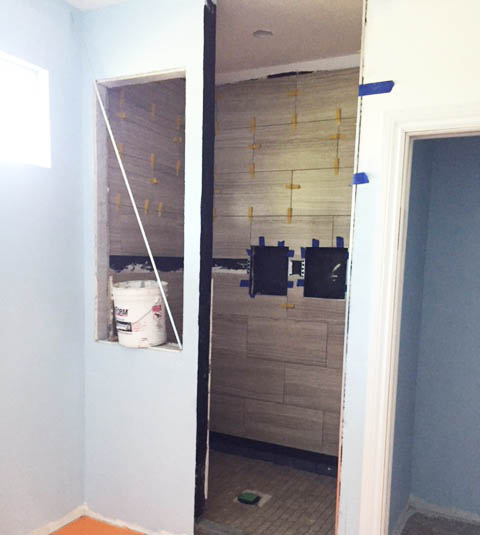 Pool…
They are working on the pool too and all our pavers are waiting in our yard for when they are ready. No pictures of the pool to share since nothing looks much different.  They are prepping to put in the tiles.
Lots going on.  We have family coming to town this weekend.  I really wish our house was done for them to stay with us.  Sorry!