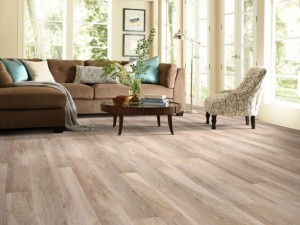 Wednesday Weekly House Remodel Update – 1/20/16, Flooring and Stucco
Stucco Done…
The stucco on our house is complete and the new garage door is installed and it looks soooooo good.  It is so nice to see the entire house all one color again and not half yellow, half gray, with parts of an ugly old outdated rock wall. Don't ya think?
Flooring…
We went back to Abbey Flooring today to try to make some decisions.  We focused on hard wood and carpet for today. We are getting closer to needing this stuff so we need to get it ordered. You may recall I wrote about flooring several times.  You can look back here and here to see more details but here is a short recap.  The first floor that my husband and I agreed on was this one below. It is beautiful but a little darker then I was willing to go.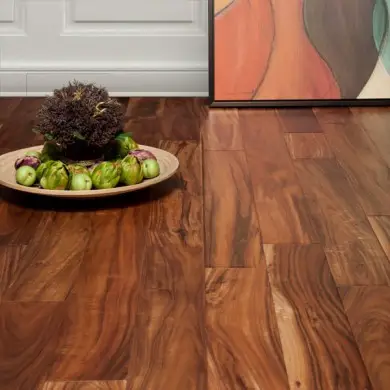 We also looked at this floor at Home Depot.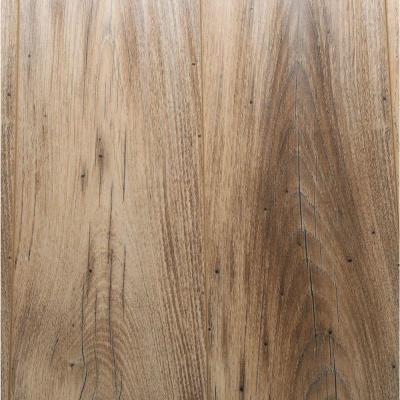 I wanted something a little lighter and more 'beachy/coastal' looking.  Today, we found this floor and I love it, and it is in stock. It is a Natural Hickory.
These 2 pictures above are actually the same floor sample, just taken in different lighting.  The first image was taken outside in the sunlight.  The second image was taken inside the store today, which was quite bright actually.  It looks so different!  Either way, I really like it. We also chose a nice carpet for the bedroom.  Here they are together, picture taken in the sunlight.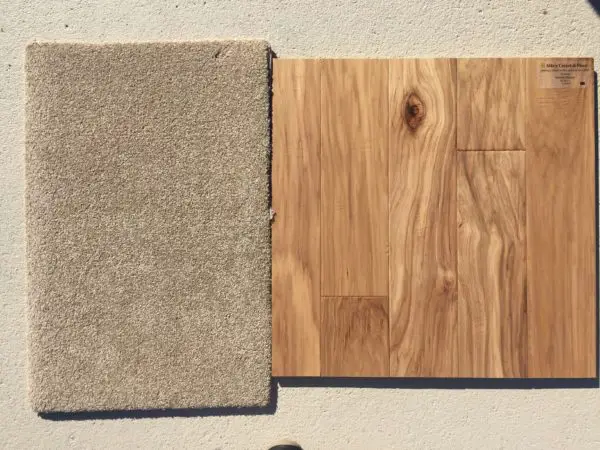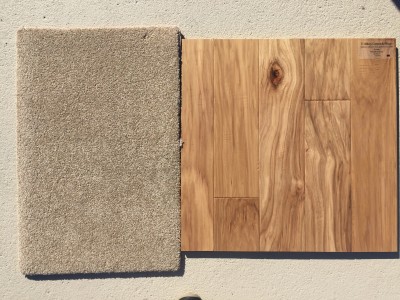 I also started looking at tiles for the bathrooms.  I got a little overwhelmed with all the choices (as I usually do).  I started with the guest bathroom which will have a shower only, no tub, which means it'll need some tiling.  I like the tile in the below left photo as the bathroom floor and shower walls, with the stone as the shower floor and accent. Similar to these pictures below.  You like?
That is about as far as I got today for tile choices.  So many decisions and of course I kept picking out tiles that I loved that were crazy expensive!  HA!
Other stuff…
Inspections are happening this week. Hopefully all goes well with those so we can move on.  Then shingling will be installed in the next few weeks, then the pool guys can get started.
We will be doing the driveway with pavers toward the end of the remodel.   My husband met with a friend of ours from a local company called European Pavers to get a quote for the job.  The driveway is really a mess.  It is cracked in several places and just looks bad.  Pavers will look so much better!  We need to get our butts to the showroom and pick out pavers ASAP so they can be ordered and ready for when we need them.
That is about all for now.  Thanks for reading!