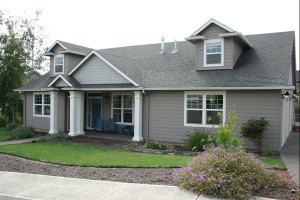 Wednesday Weekly House Remodel Update – 1/13/16
Missed any of my past updates?  No worries, you can see them all here.
What's Happening…
Lots of activity happening at the House house this week.  They began to put the stucco on the outside of the house!  It is looking so good.  I am kind of digging the grayish color (or maybe I am just happy to see the yellow go). It actually dried a little lighter than this and looks good. We will need to paint over this though, obviously.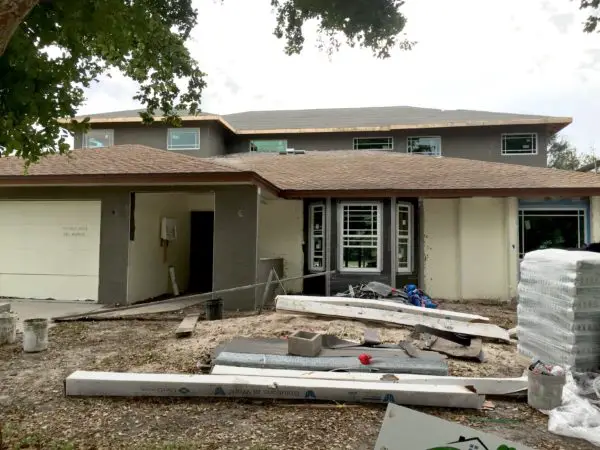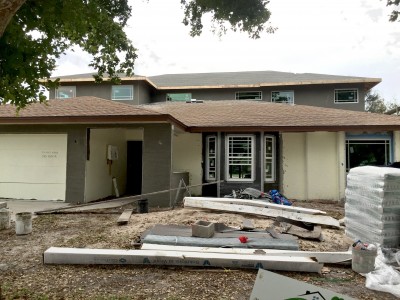 So, to get ready to paint the outside of the house I began looking online at different color schemes. I am liking the look of a gray house or some form of beige, with white trim and either a navy blue or red door. Sort of a classic New England beach cottage look.   Like these, or the one at the top of this page.   Do you think that would work here in Florida? I don't see why not.
Air Conditioner…
The AC units are getting installed this week.  Finally.  And just in time for the very cool weather we are having.  Today it only reached maybe 65 degrees, tops!  Poor, poor us having to endure such extreme cold.  HA!  Just teasing.  I know many of you out there live in WAY colder places (like we did) and are probably ready to kill me right now.  But seriously when you live here, and are used to it being so warm all the time, 65 degrees feels DAMN COLD!  It just does.  People break out their winter gear here when it gets this cold. Kinda like this….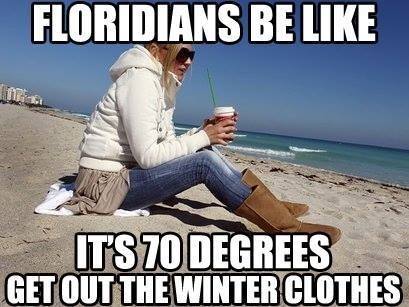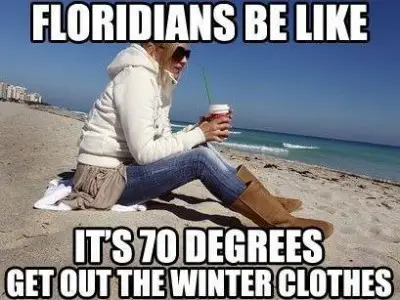 Anyway.  AC is a must here in Florida.  We run our's almost all year round.  We will have 2 zones.  1 for each level of the house.
Doors…
We had to pick out interior doors this week.  Boring stuff, right? And you'd think it would be simple.  Nope.  There are A LOT of different styles to choose from.  This is one of those items that I never thought twice about.  A door is a door is a door until you have to pick them out for your own house.  I didn't want anything to fancy or to simple so I selected these…the handles in chrome and the doors in white.
Kind of plain and simple and boring, but classic at the same time.  We have doors like these below in our current house.  You might have them too.  They are very common so I wanted to pick something different.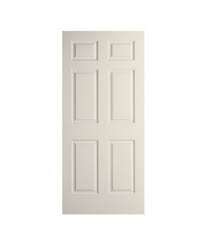 Laptop…
Remember a few weeks ago when I was complaining about my broken laptop? Well, it is still not fixed!  Can you believe it?  The good news is that I took it to the Apple store over the weekend and everything is going to be fixed for FREE.  Originally I was quoted $550 from the iHospital to fix it, so Wahooo for that!  I should be getting it back any day now.  I really miss the ole girl.
That is all for this week.  Hope to have more interior photos next week. Thanks for reading!