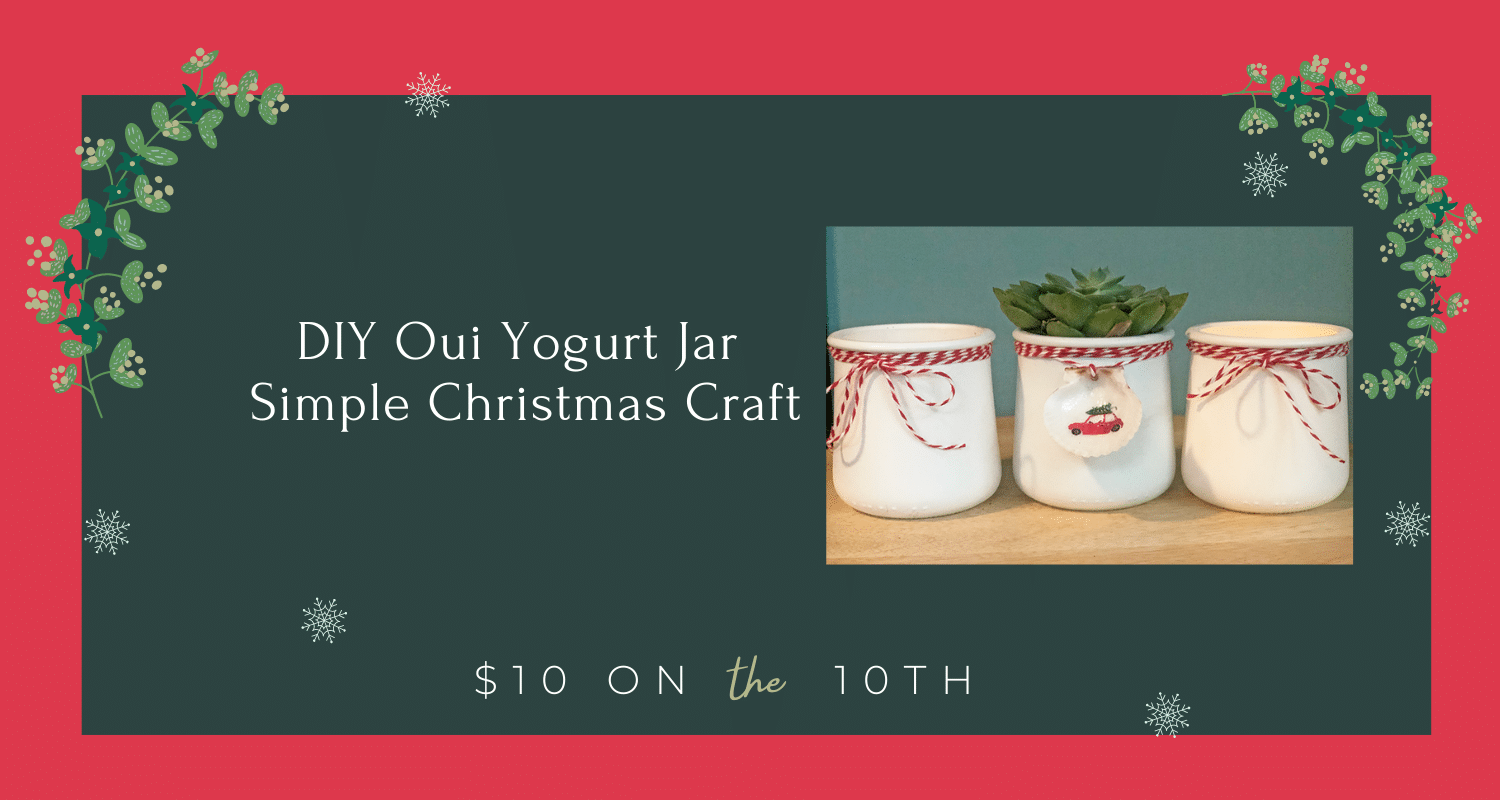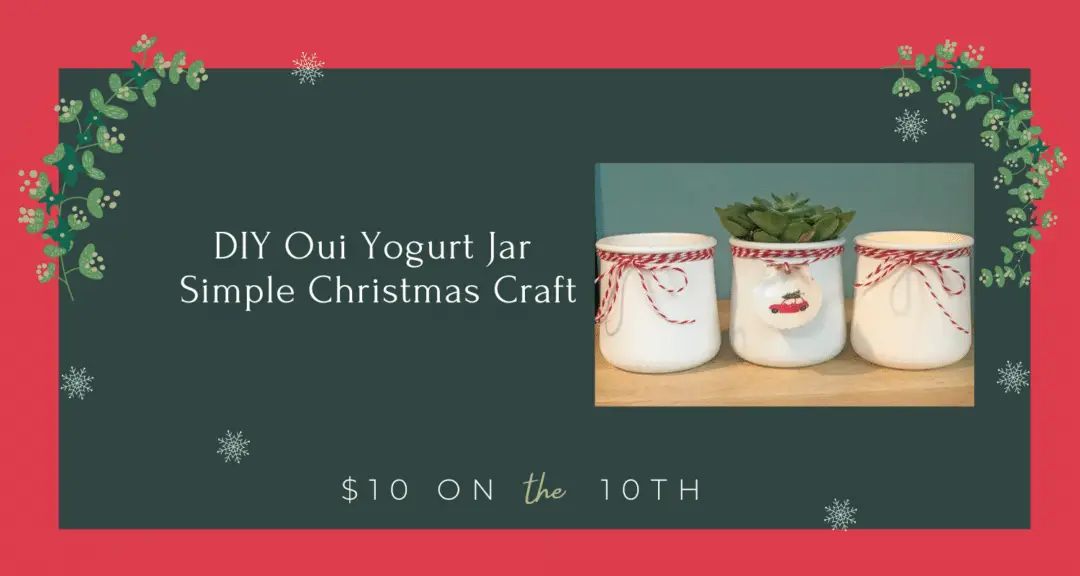 Oui Yogurt Jar Simple Christmas Craft
It's time for the $10 on the 10th challenge, where a group of bloggers share ideas that cost less than $10! My project this month cost me $0.  This month's theme was The Holidays. I decided to make these quick and easy Oui Yogurt Jar Simple Christmas Craft using some saved up Oui yogurt jars and other supplies I had on hand. Be sure to check out what all the other bloggers made this month, at the bottom of this post. (Also, you can click here to see all the previous month's challenges.)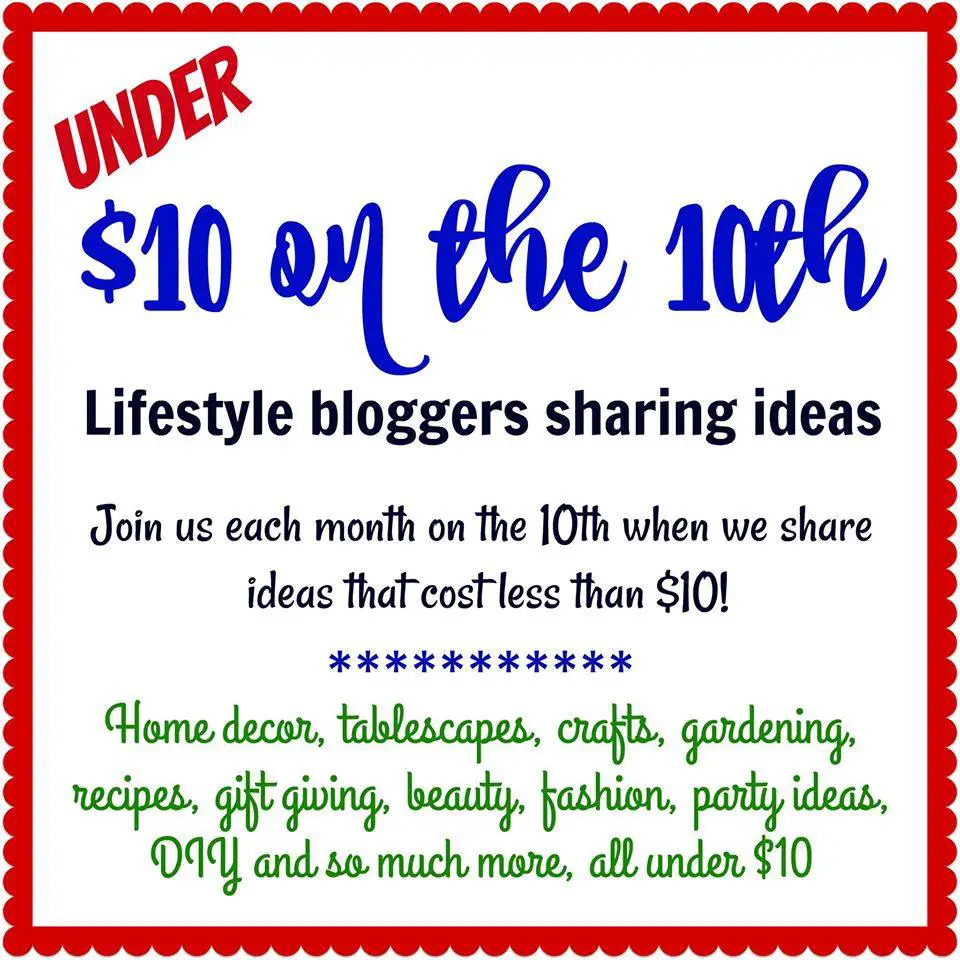 *This post contains some affiliate links for your convenience (which means if you make a purchase after clicking a link I will earn a small commission which helps keep my blog up and running but it won't cost you a penny more)!
These are so simple to make. They would make a great gift for a neighbor, friend, teacher or use them in your own home decor! I made these similar ones for end of year teacher gifts and they were a big hit.
These can be customized in so many different ways too. Have fun with it.
Step 1 in Making Oui Yogurt Jar Simple Christmas Craft…
Clean Jars and Take Off Label…. First you need to collect some Oui yogurt jars, or you could use small terra cotta pots from the Dollar Tree or small mason jars too. Then you need to clean them and scrape off the labels.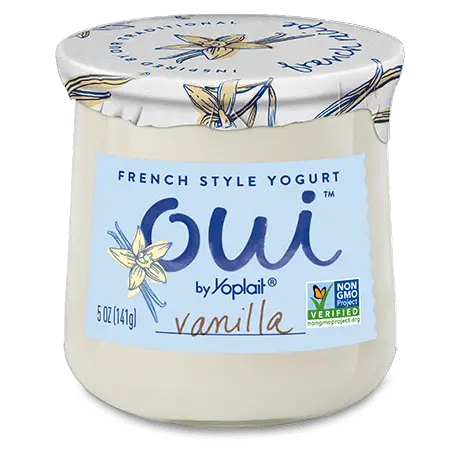 Step 2 in making Oui Yogurt Jar Simple Christmas Craft – Spray Paint…
Next, I spray painted the jars. I used white because we had some on hand. You can use any color you want, or use craft paint to paint the jars.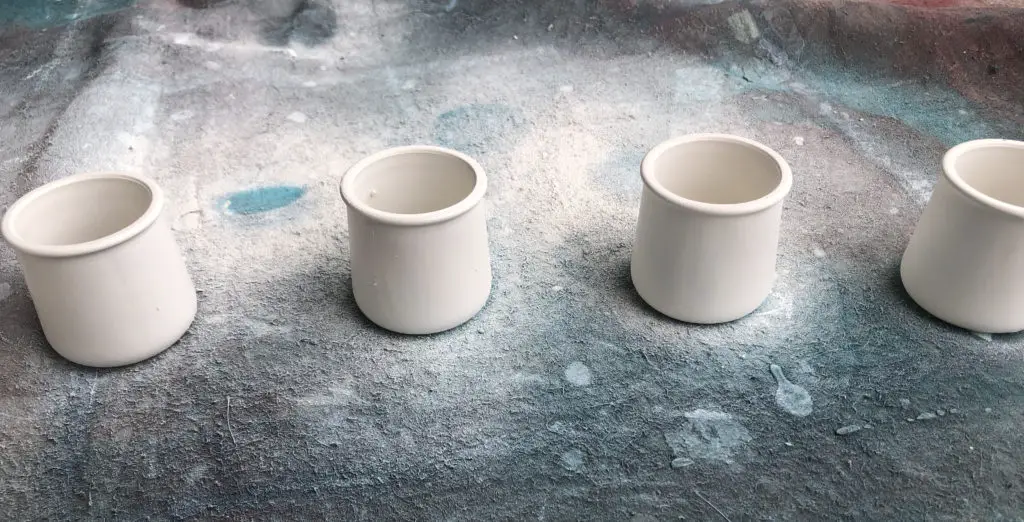 Step 3, Add Decorative Twine…
I had this fun left over bakers twine that I got at the Dollar Tree, so I added some to the lip of the jar. Or you could add regular twine instead, or ribbon or whatever you would like.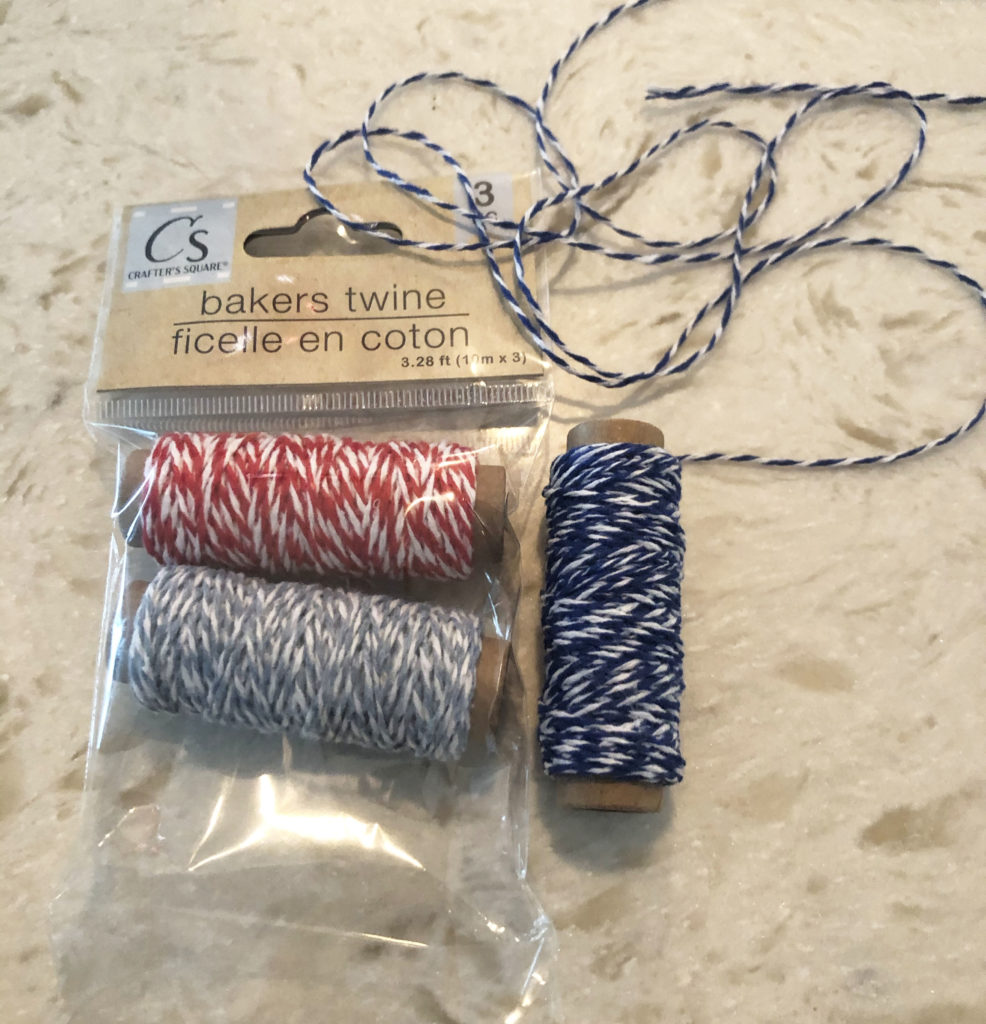 I added one of my small shell ornaments that I sell on Etsy to the middle jar, as well as a succulent. The other two got a tealight candle (battery operated). Of course you can add a succulent to all three jars, or just add the candle or anything you would like.
And that is it! You could do so many different things with these. I chose to keep them simple.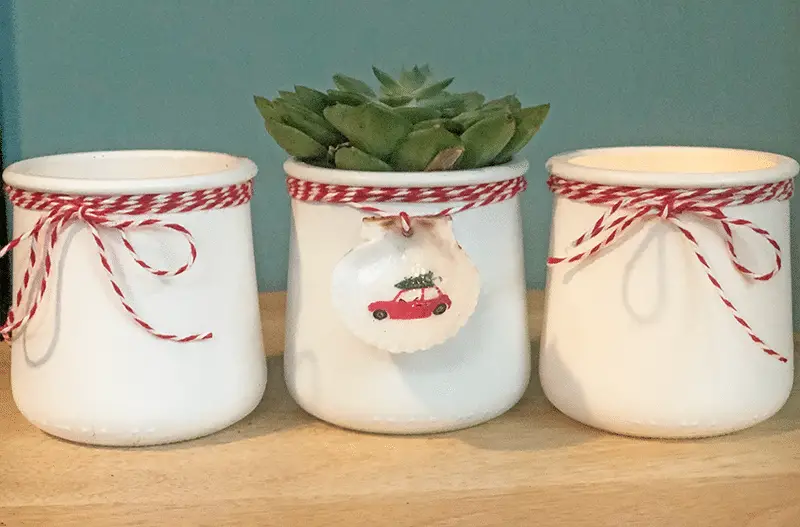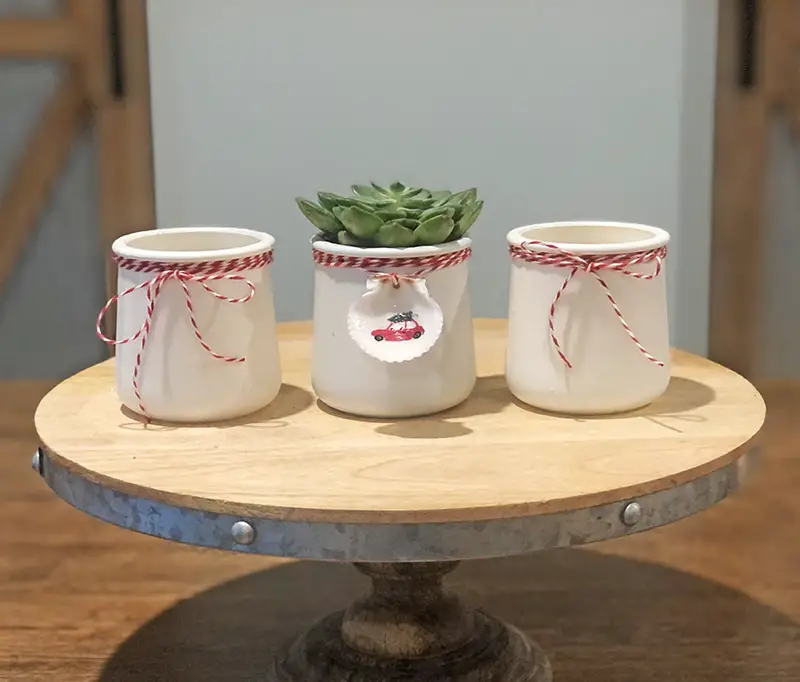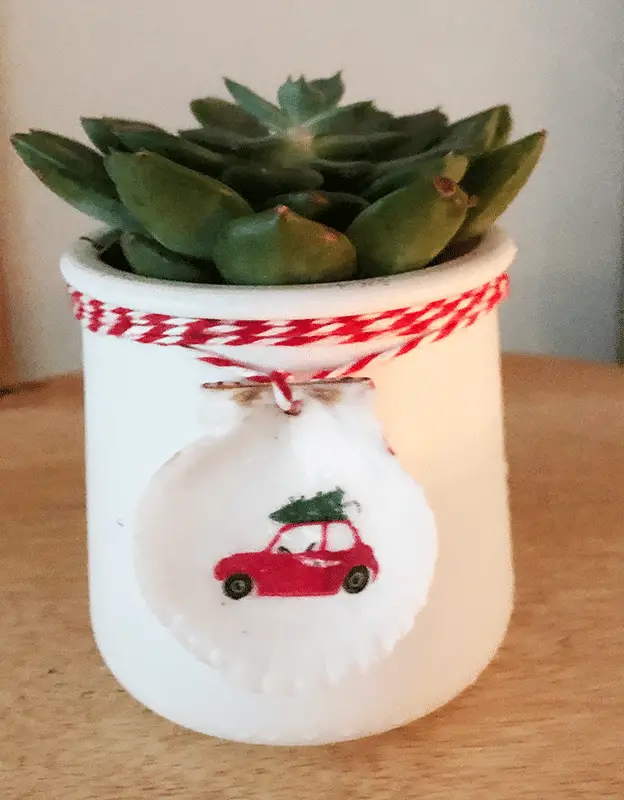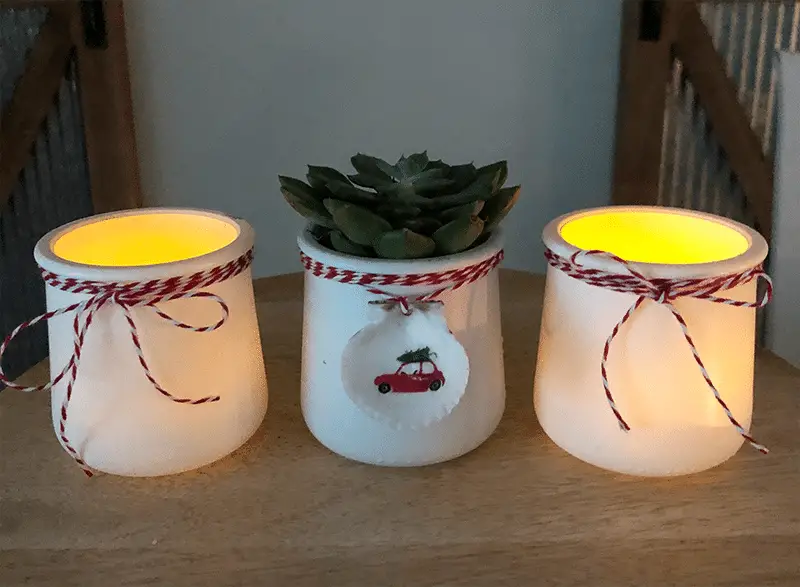 PIN FOR LATER…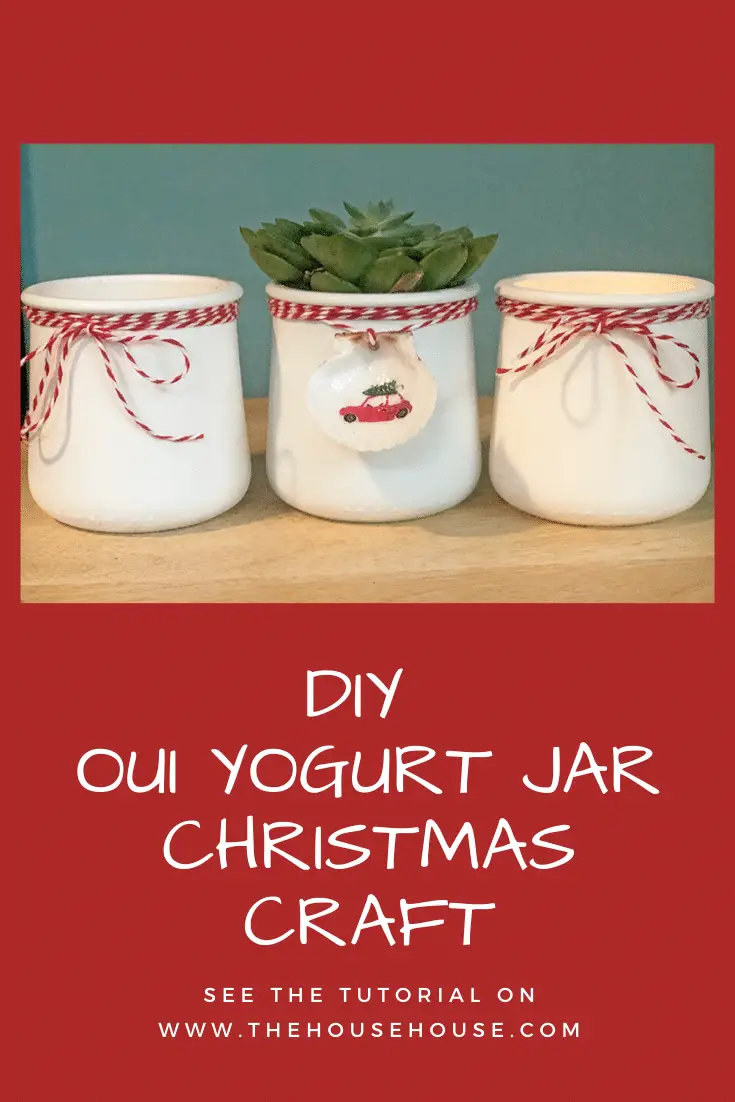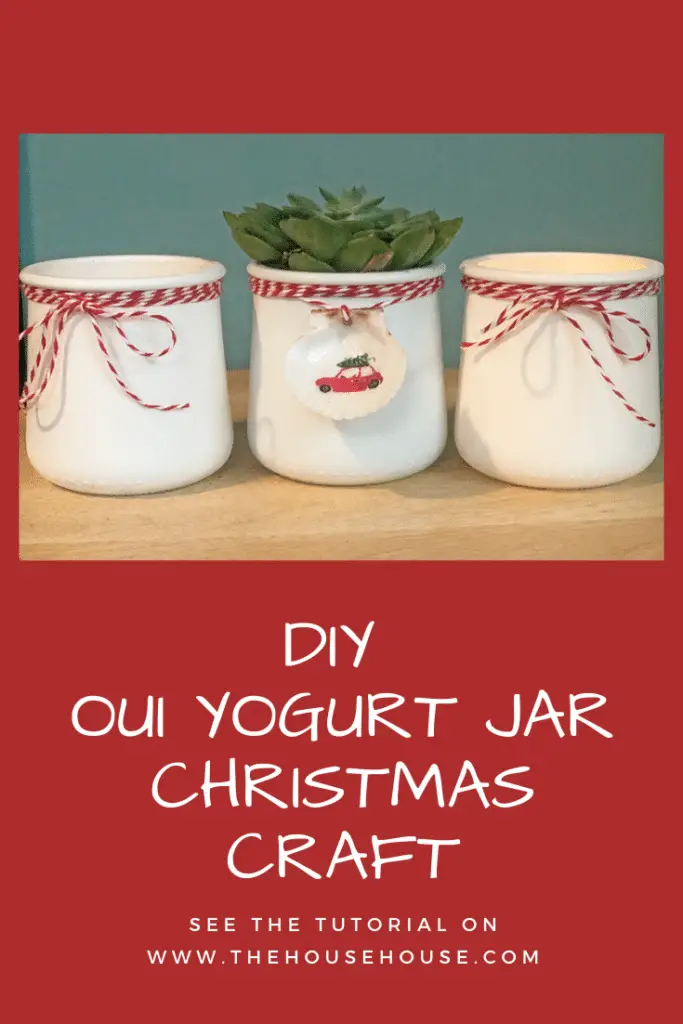 Check out what all the other bloggers in this challenge came up with…
Ann – The Apple Street Cottage
Allyson – Southern Sunflowers
Barb – French Ethereal
Cindy – Cloches & Lavender
Jemma(Joyce) – At Home With Jemma
Patti – Pandora's Box
Terrie – Decorate & More With Tip