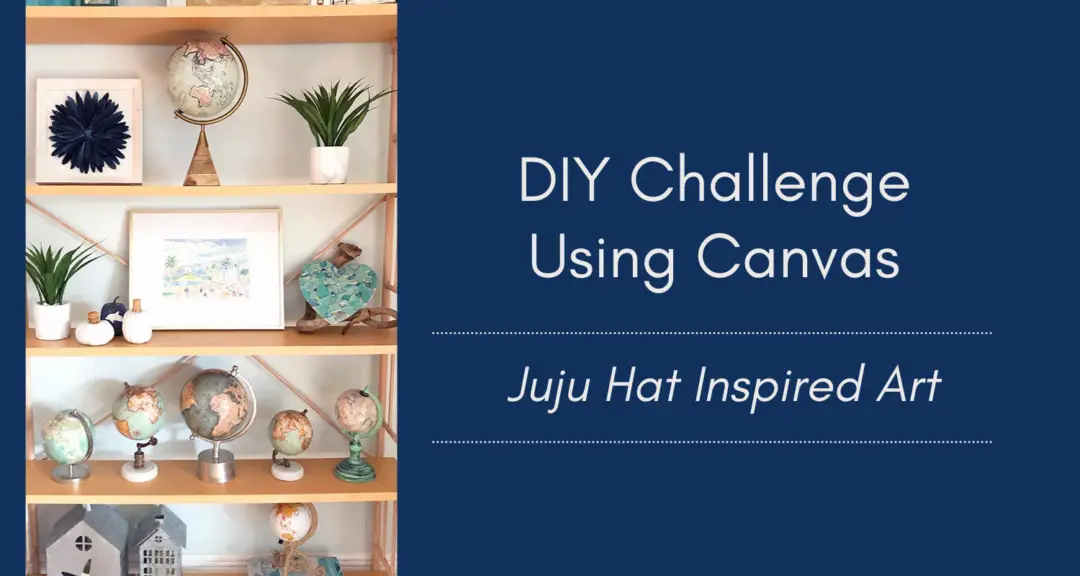 DIY Juju Inspired Canvas Art
I am a part of a monthly DIY Challenge on Instagram called #dreamitdoitdiyit. This month's challenge was to create something using a canvas. It could be anything. My project was inspired by the African feather Juju hat. I think they are so beautiful. Here is my twist and how I made this DIY Juju Inspired Canvas Art.
If you aren't sure what the heck a Juju Hat is. Take a look at these. Aren't they beautiful?
https://rstyle.me/+nX-VmPEfGCK9UEut_jhZkA
https://rstyle.me/+DKJtd61QabI27bnXHvMINQ
https://rstyle.me/+-rrl3MMcpPPbisEwas3TaQ
Since I had to use a canvas for this project I bought a 12×12 inch one at Michael's for 50% off. Then I purchased a package of white feathers from Amazon. I already had some spray paint in the color, Navy Blue.
Materials Used in this Project…
Feathers, I found mine on Amazon
Spray Paint, I used the color Navy Blue, you could keep them white or paint them any color
Glue Gun
12×12 Painters Canvas
First, and this optional, I spray painted the feathers Navy Blue, because that is what I had on hand. You need to make sure you use certain kinds of feathers. I bought some from Walmart and they didn't have a great shape to them. They had square tops and looked funny when I started gluing them to my canvas. So I ordered these from Amazon and they were much, much better. And they come in a pack of 100 which was plenty for me.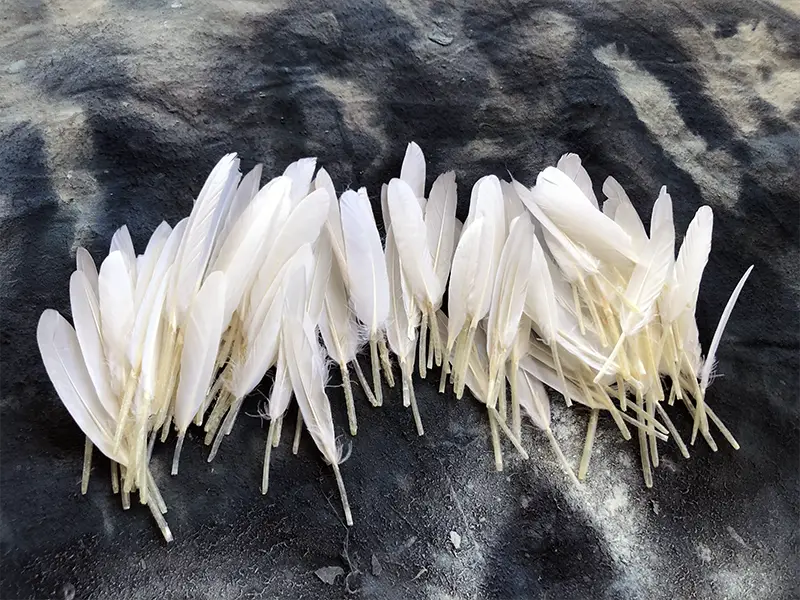 Second, I deconstructed the canvas. This basically means I took it apart. I wanted it to look more like a shadow box
Next, I spray painted the frame white. Once it was dry I stapled the canvas to the back and trimmed the edges.
Then, I started working on the feathers…I glued them to the canvas using my glue gun. I also trimmed the feathers stick off so I could glue them easier.
Once I was happy with how the piece looked, I glued a blue glass bead to the middle to finish it off.
I am really happy with how it came out. Its so pretty!
PIN FOR LATER…