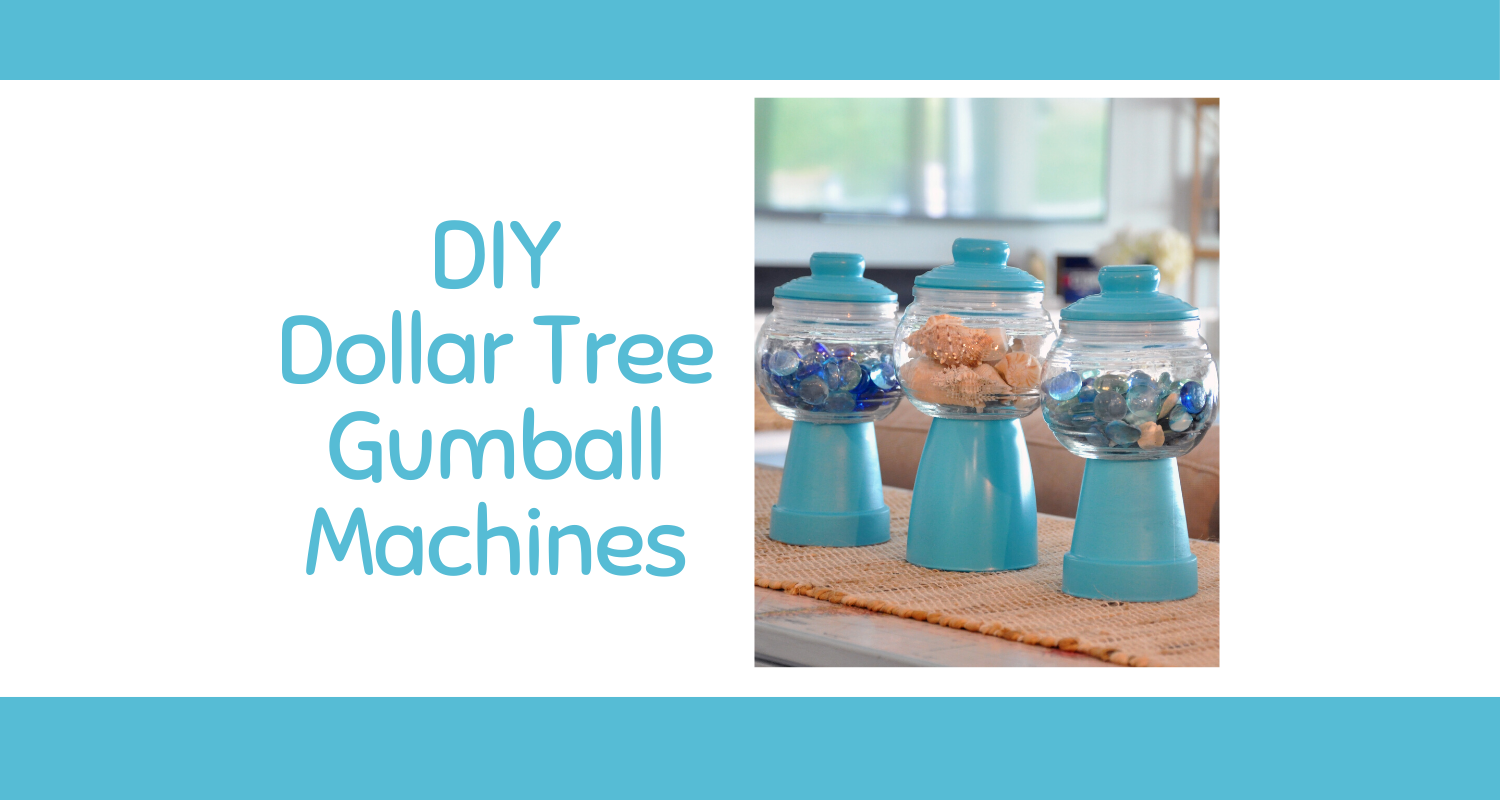 DIY Dollar Tree Gumball Machines
Check out these DIY Dollar Tree Gumball Machines. Some person much more clever than myself came up with this idea.  I have seen all sorts of versions of them on Pinterest and on Facebook.  This is my version of the DIY Dollar Tree Gumball Machine and how I made them.
We are all supposed to be self-isolating and staying inside and out of stores as much as possible because of the Coronavirus.  Luckily, I stocked up on materials for projects to keep me busy.  So, Silver Lining while we are cooped up…I've been wanting to make these DIY Dollar Tree Gumball Machines for a while and finally got around to it.  I am so happy I did.  They came out so cute!
Here is my version of DIY Dollar Tree Gumball Machine…
This post contains some affiliate links for your convenience (which means if you make a purchase after clicking a link I will earn a small commission which helps keep my blog up and running but it won't cost you a penny more)!
Here is a picture of some of what I bought.  The glass is actually slightly taller than the terra cotta pots, but you can't tell from this picture.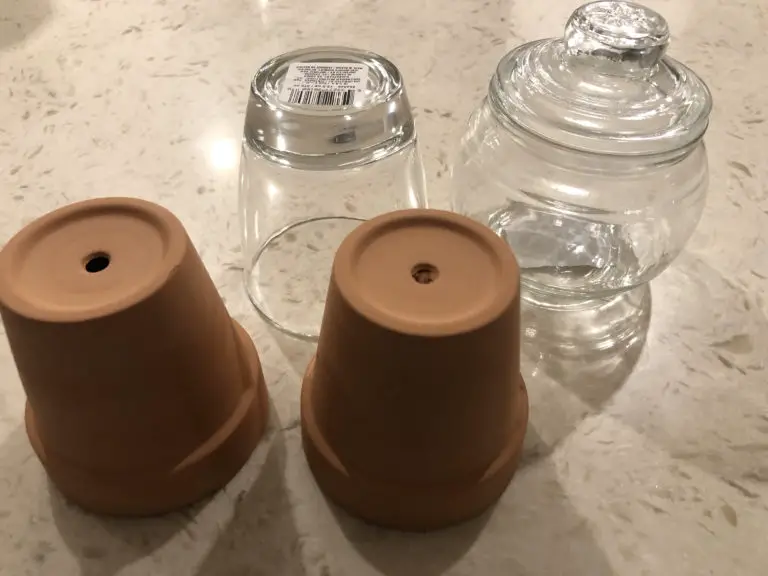 Step 1 in Making DIY Gumball Machines…
First, I spray painted the 2 pots, glass and the three lids.  I made sure to tape off the lip of the jar lids so that part wouldn't get painted.  I used Rust-Oleum Painters Touch in Seaside, from Home Depot.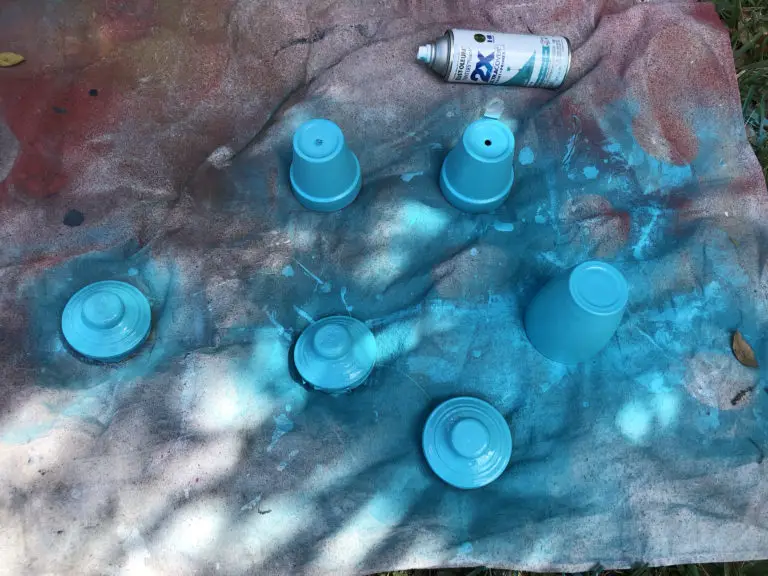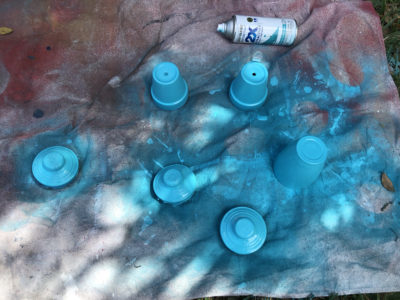 Step 2…
Please make sure to wait for the paint to completely dry.  This stuff dries pretty fast, but I made sure to be patient and gave it ample time to dry thoroughly.  Once dry, glue the glass jars to the pots using your glue gun or E6000. I used my glue gun and it worked fine.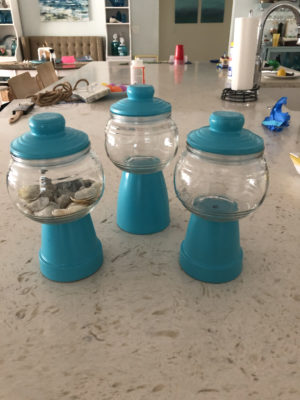 That is pretty much it!
I have seen versions of these with much more embellishments than mine such as; ribbons tied around the middle, beads glued on, rope glued around the base, and things on the front to make it look like an actual gumball machine.  Here are just a few examples of what others have done…
You can choose to do a little more details, but I chose to keep mine simple.
Step 3…
Fill with candy and enjoy.  I filled mine with shells and glass beads instead of candy.  Here are some photos of how mine came out…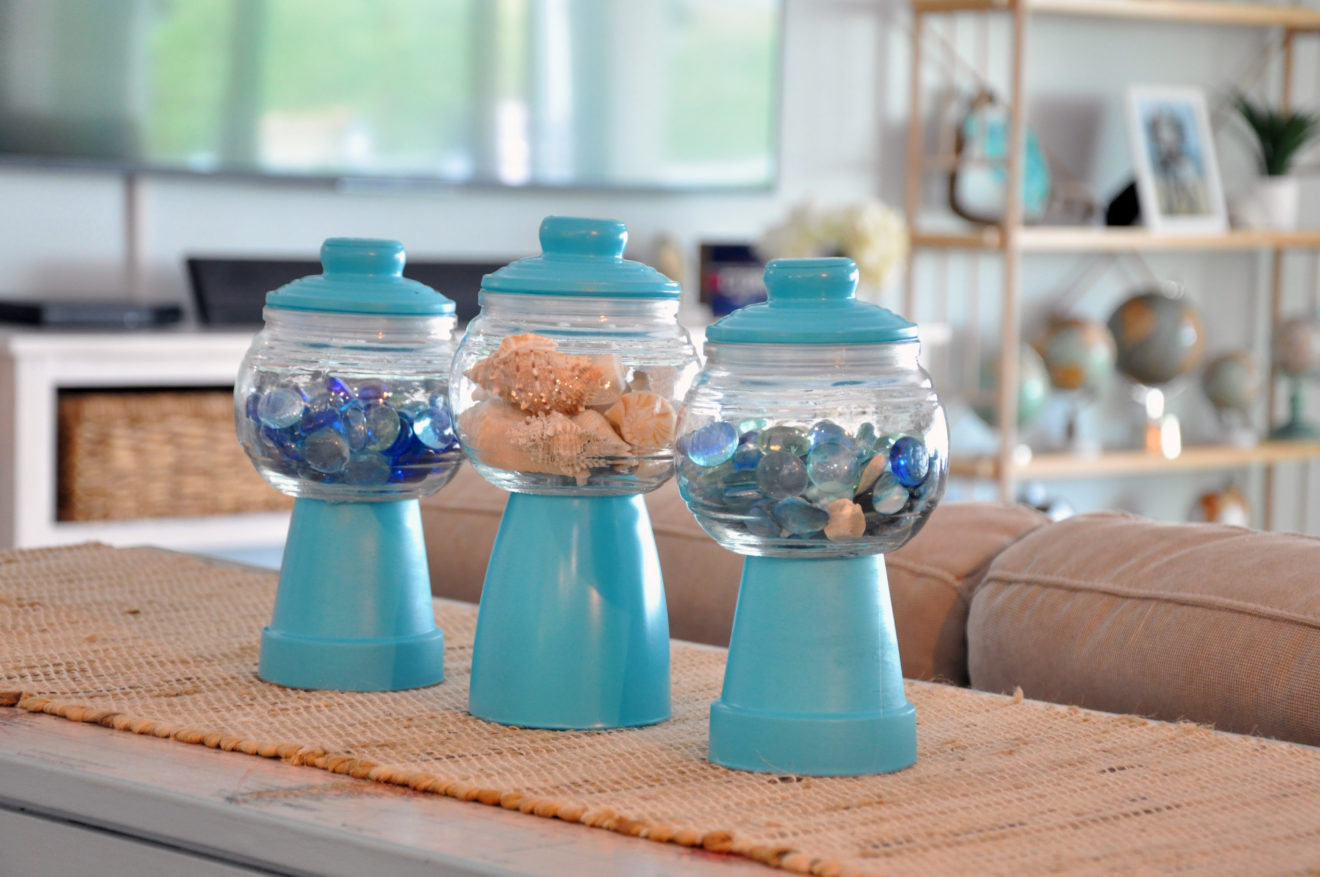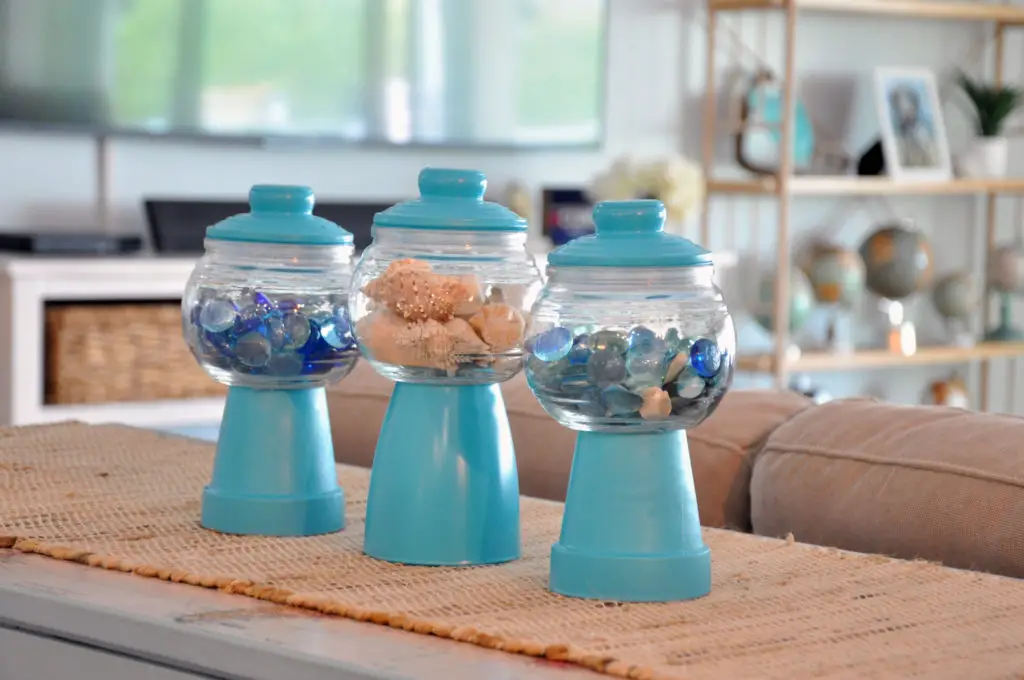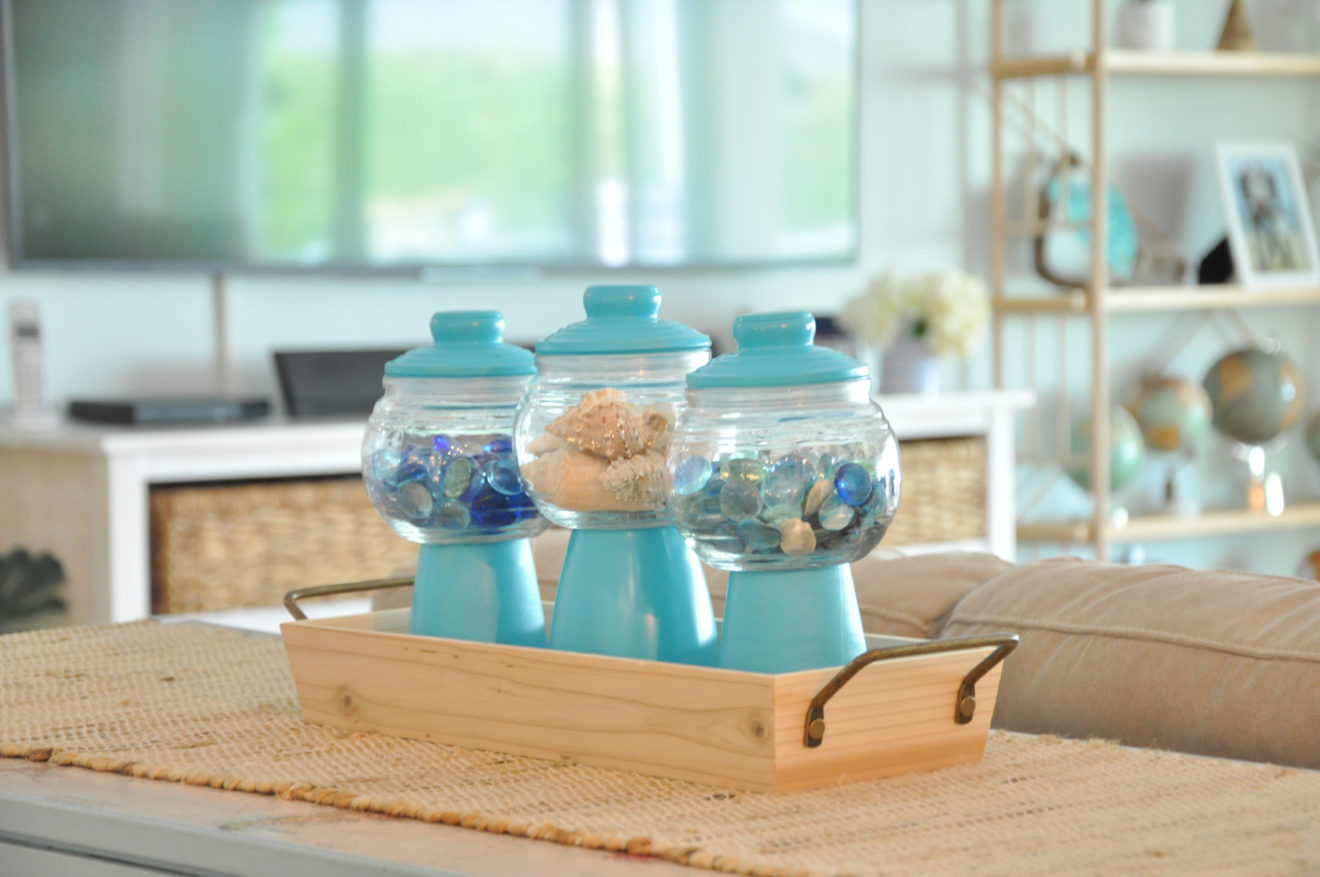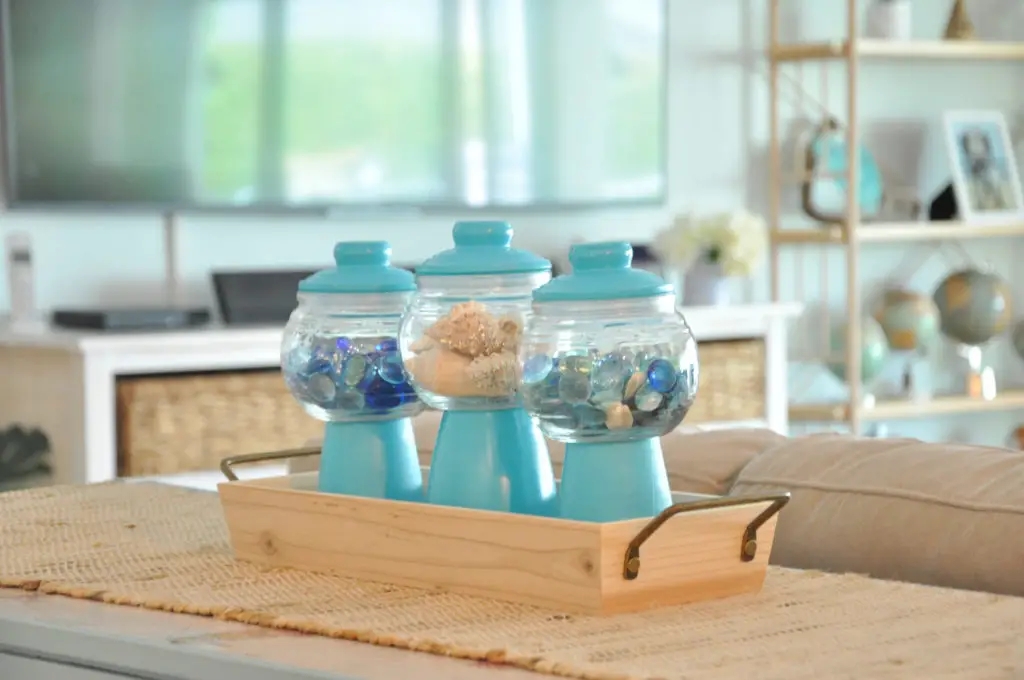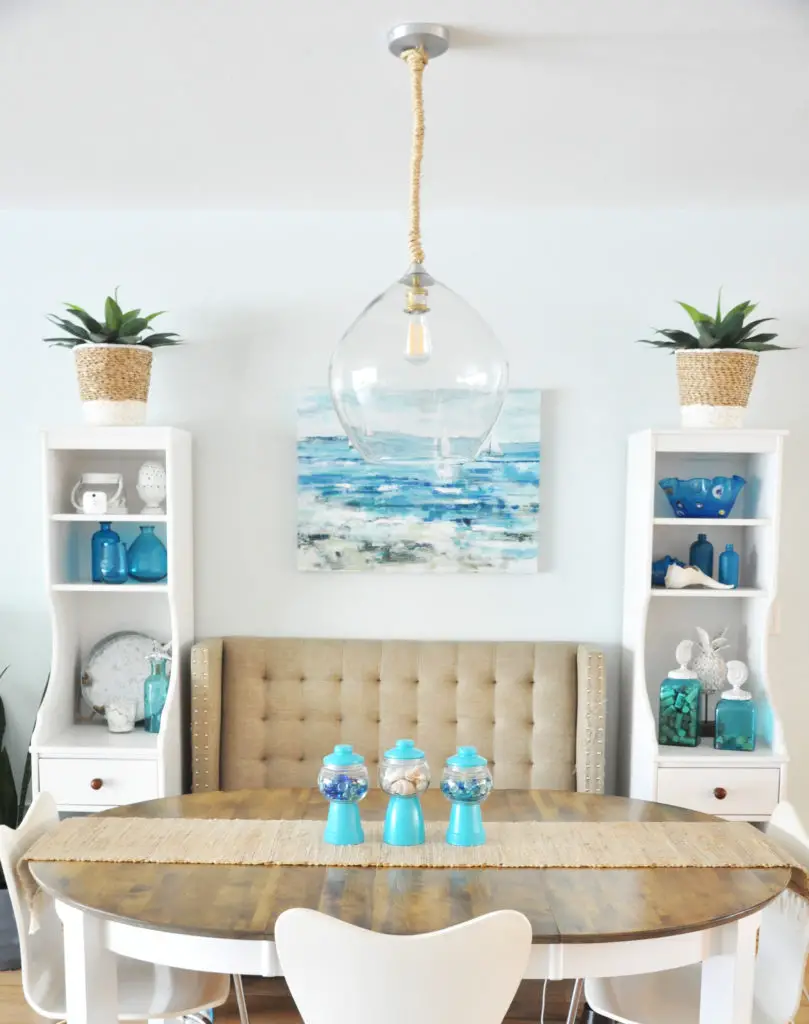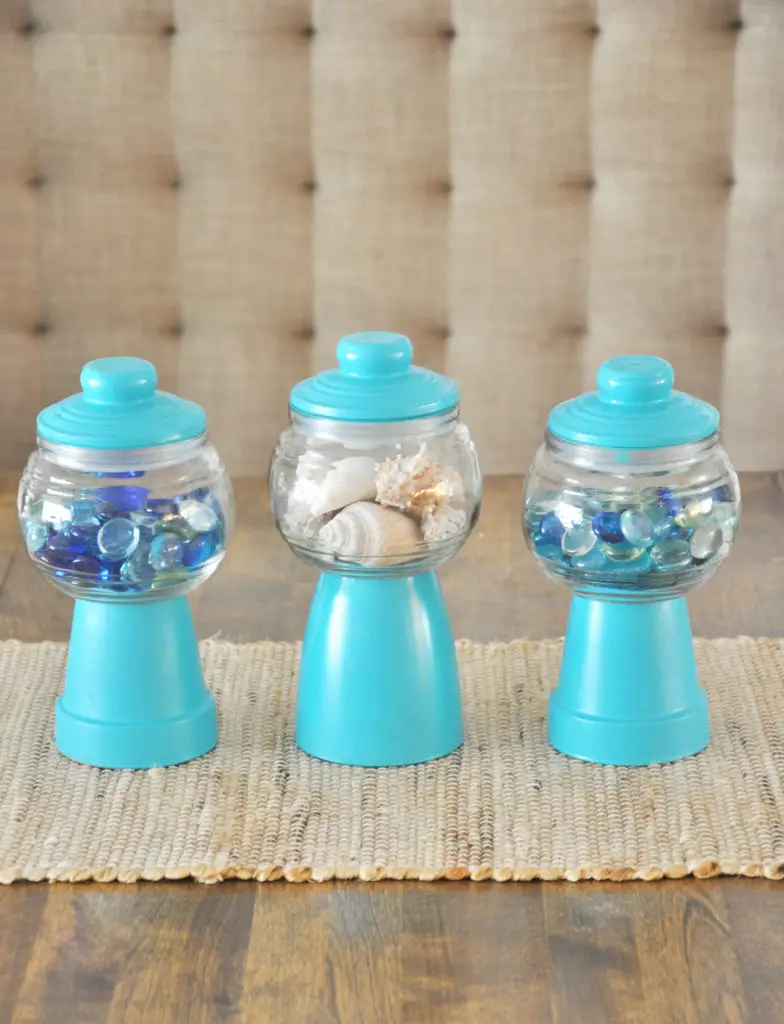 PIN FOR LATER…