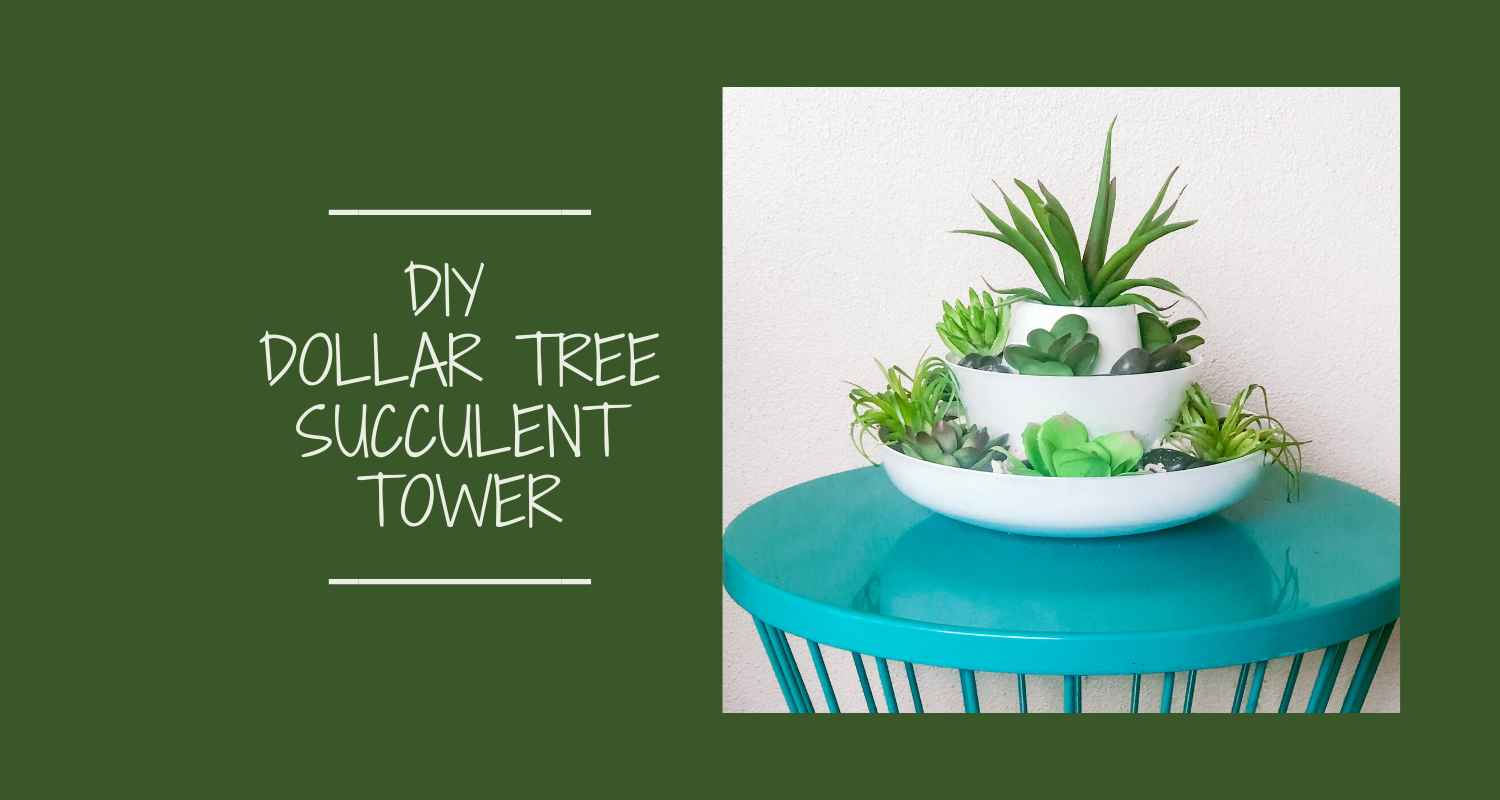 DIY Dollar Tree Succulent Tower
Do you love succulents as much as I do? Over the weekend I made this cute DIY Dollar Tree Succulent Tower. It was super easy to make. I made this Monogram Succulent Garden a while ago, but was itching to make another project using succulents. The best part of this project? I was able to purchase everything at the Dollar Store (except the spray paint and sand, both of which I had in my garage).
Here is how I made it.
This post contains some affiliate links for your convenience (which means if you make a purchase after clicking a link I will earn a small commission which helps keep my blog up and running but it won't cost you a penny more)!
Check out my video or read the steps below…
Step 1 in making this DIY Dollar Tree Succulent Tower – Find Your Containers and Other Supplies…
I took a trip to my local Dollar Tree to find 3 containers that I thought would work for my tower. I was able to find a garden dish, a bowl and a small vase for my succulent tower. You may already have things on hand you could use for this project. An old cake or pie pan would work perfect for the bottom layer, if you are willing to part with it. Maybe you already have a bowl and small vase or glass in your cabinets that would be perfect for this project (that you aren't using). Use your imagination. Thrift stores would also be a good source for this project. However, they are all closed right now due to COVID-19, but maybe in the future. Dollar Tree did the trick for my needs.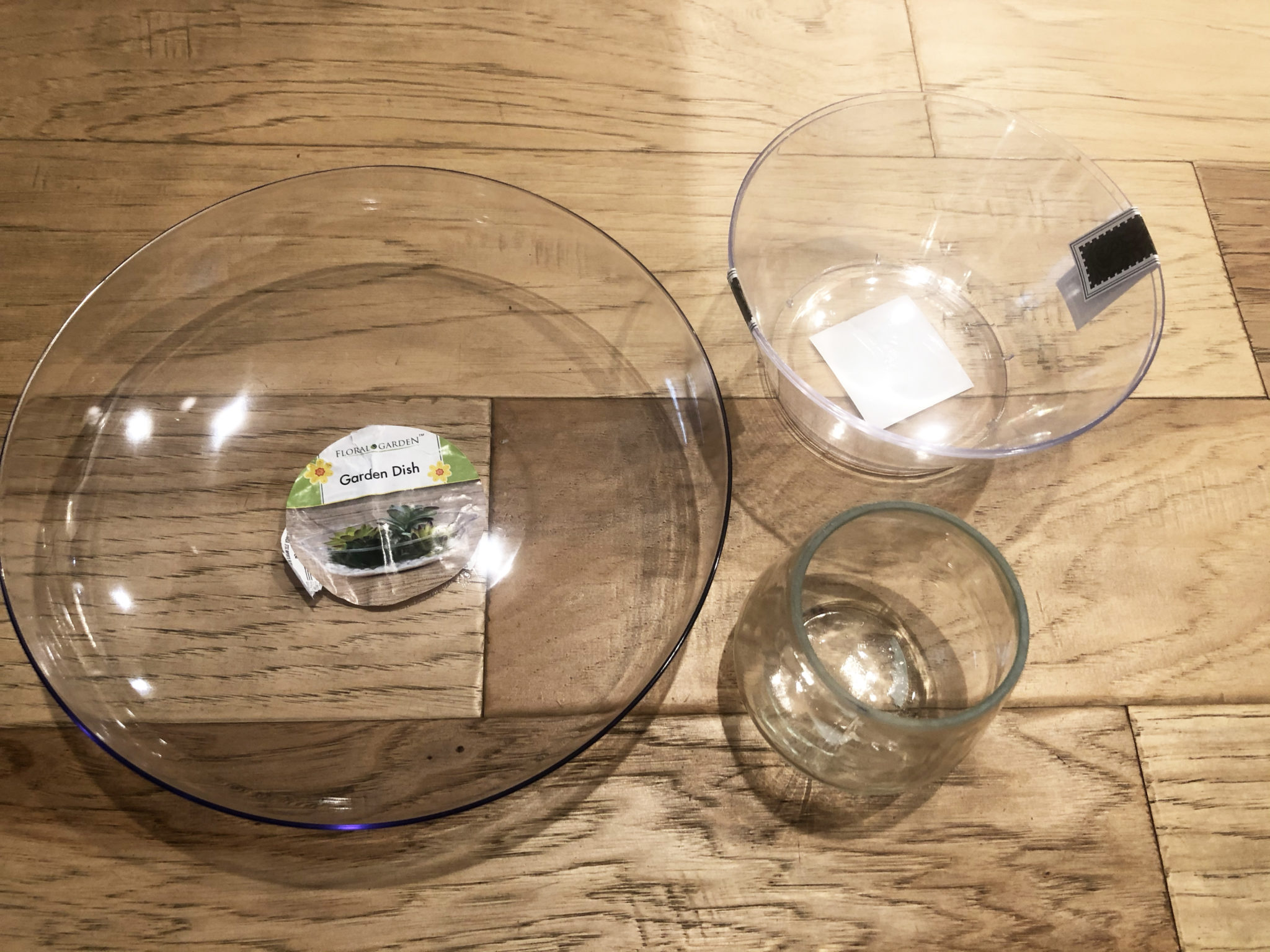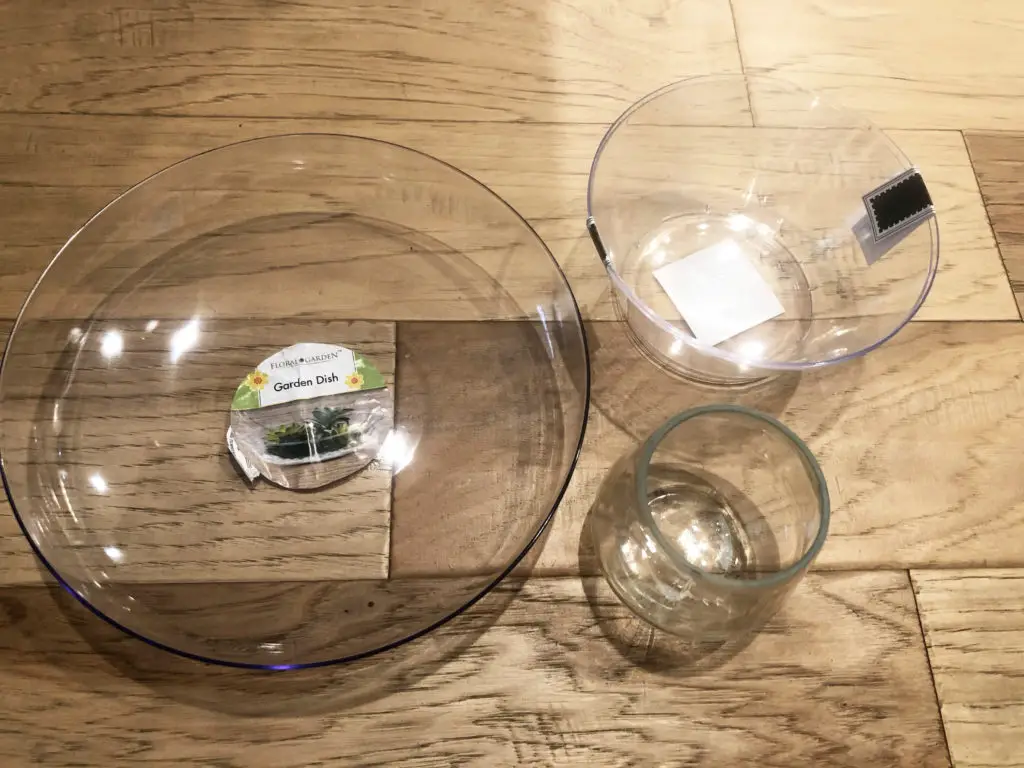 While at Dollar Tree I also picked up about 5 succulents (I already had a few at home I knew I could use), and 2 bags of these polished black river rocks (but only ended up using one). Also, you could, of course, use real succulents to make this project. I chose to keep things simple and easy by using faux.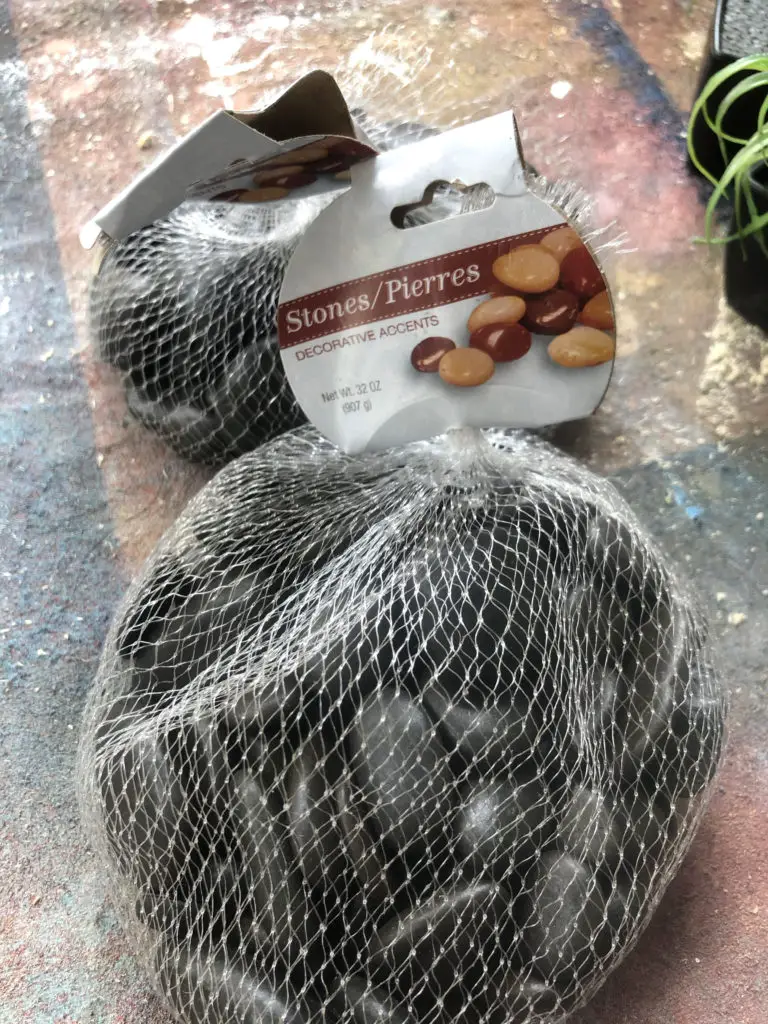 Step 2 – Spray Paint Your Containers (if needed)…
First, I brought the items outside and spray painted them white. I used left over paint I had in my garage, and used this kind from Home Depot. Feel free to use any color paint you have or like.
Step 3 – Fill with Sand and Arrange the Succulents…
Next, I started filling the dishes with sand and placing the containers how I wanted them.  Once they were filled, I started placing the succulents in the containers until I was happy with how they looked.  I used a total of 10 succulents. Feel free to use as many as you like. Lastly, I used the black rocks to fill in any empty spaces. You could also use moss, different colored rocks, or shells as fill-in (all of which are sold at Dollar Tree).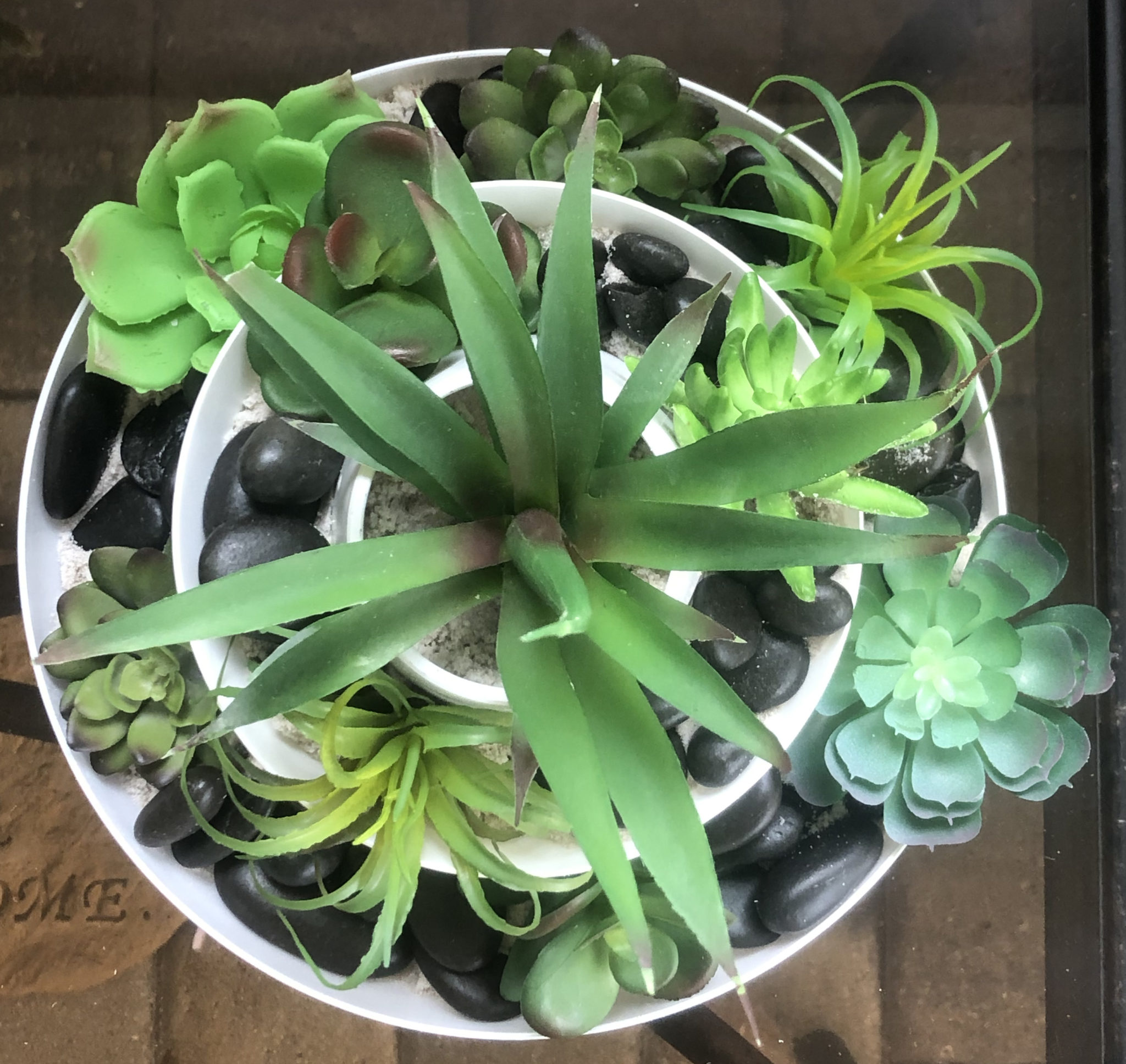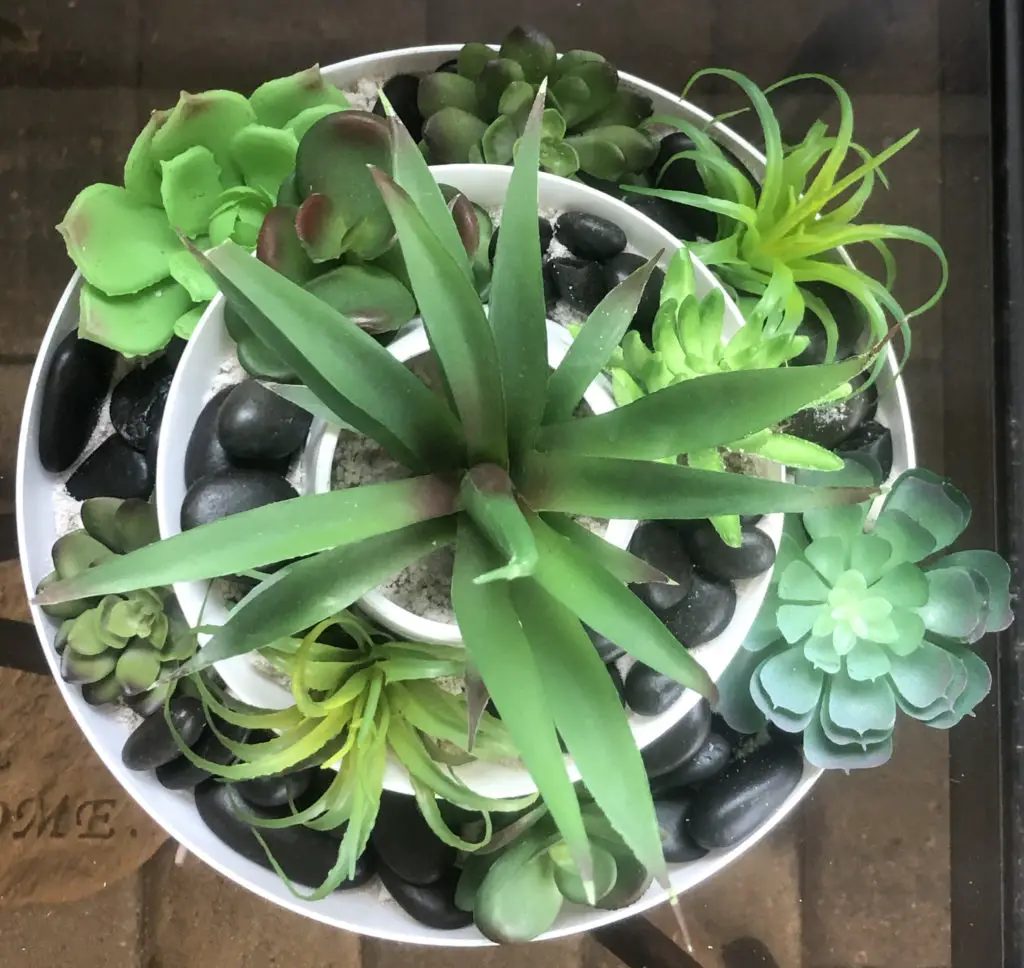 And that's it! All done! I told ya it was easy.
Here is the end result to my DIY Dollar Tree Succulent Tower. Looks pretty cool, don't ya think? (As mentioned above, you could use real succulents instead, I just chose to take the easy route.)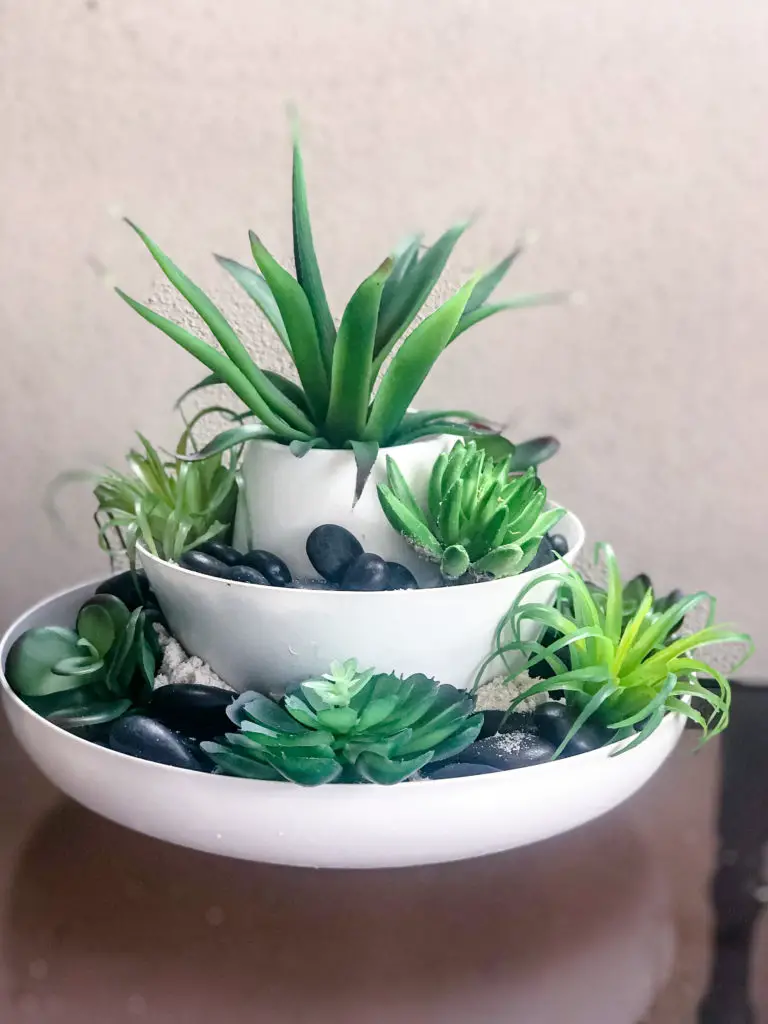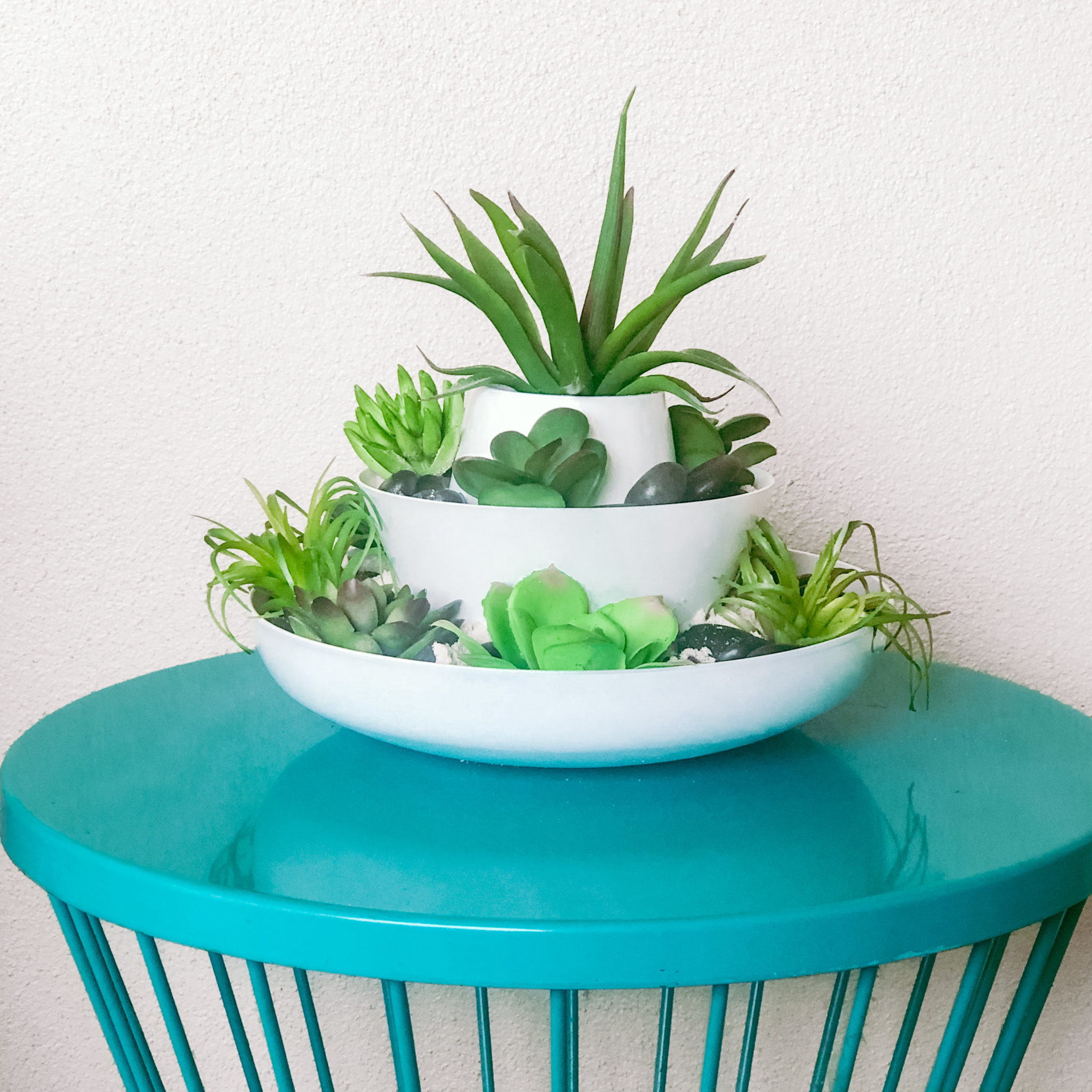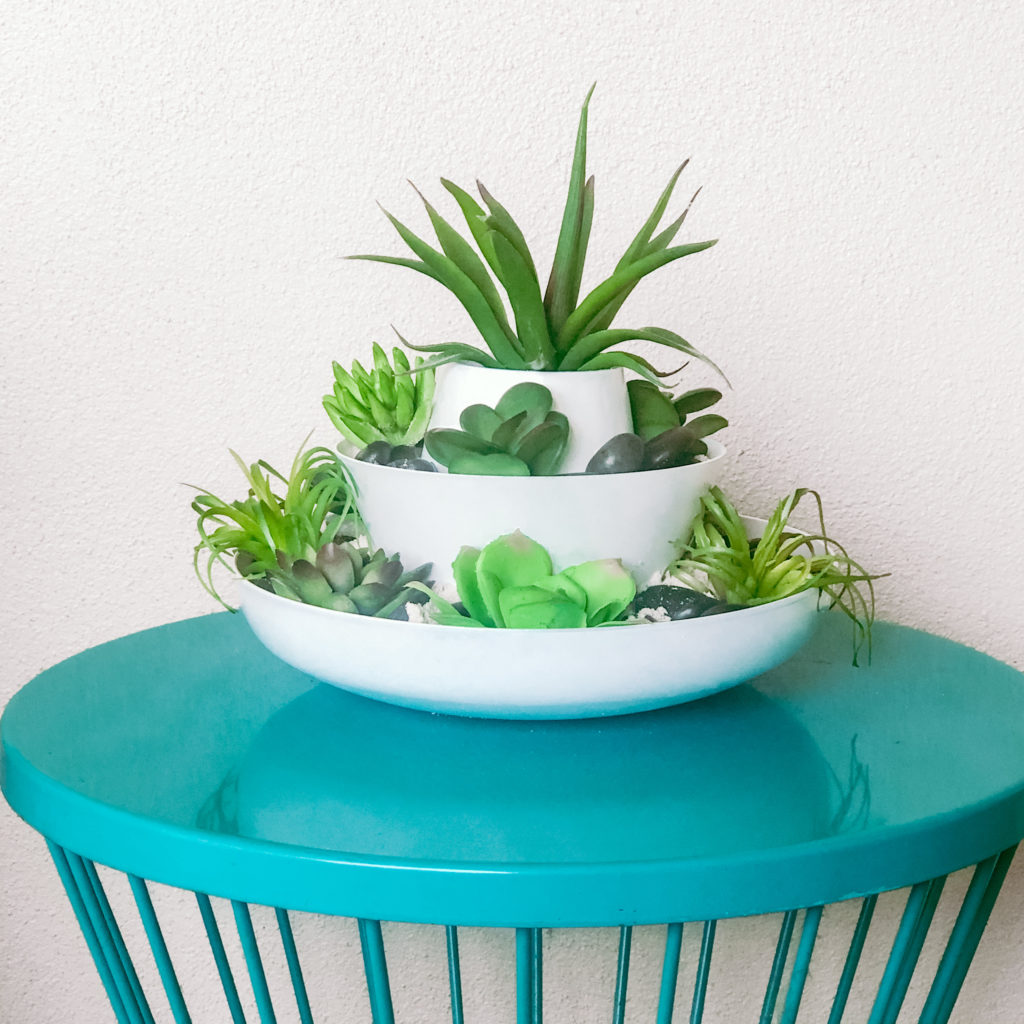 PIN FOR LATER…