I am joining a group of bloggers for a fun blog hop called $10 on the 10th! The theme is Tips While Social Distancing and could include crafts/ideas for using things around the house, baking, easy meals, DIY hand sanitizer, etc.  You can see links to all their projects at the bottom of this post.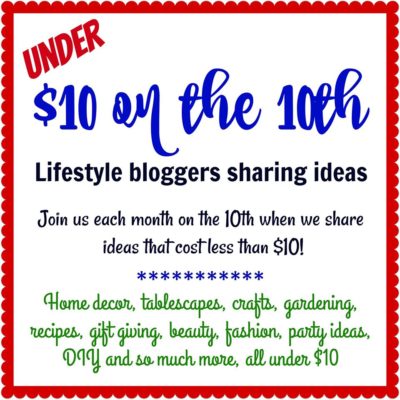 Here is my project…
Maybe you are having a hard time finding hand sanitizer in the stores these days due to the COVID-19 pandemic. The following is an easy recipe I have seen for making your own Homemade Hand Sanitizer. I thought I would give it a try.  I was extremely lucky and already had all the materials at home to make them (and hopefully YOU will too). Here is what you will need.  Check out my post on how to make Homemade Disinfecting Wipes.
Materials Used – Homemade Hand Sanitizer
Some sort container to hold the sanitizer (I used an empty soap dispenser which is not ideal but the best thing I had on hand)
Rubbing Alcohol (I had 91% in my house, you need at least 70%)
Aloe Vera Gel
Optional – Essential Oils (I used lemongrass)
Step 1 in making Homemade Hand Sanitizer…
I did not have any aloe vera gel on hand (and it seems like the stores are sold out right now), but I do have a HUGE real aloe plant (thanks to some friends who grew it and gave it to us before they moved away to a colder climate).  It has since gotten even bigger and now lives in several planters.  Anyway, I made my own aloe gel.  I cut off a bunch of its leaves and scraped out the gel.  After I did that, I put the gel into my mini blender to mash it up and make a gel as best as I could.
Next, I mixed 1/2 cup alcohol with 1/3 cup of aloe gel, then added about 10-15 drops of lemon grass and lavender essential oil.
Essential oils are a natural disinfectant.  Other good essential oils combo include…
Peppermint & Tea Tree
Lemongrass & Lavender
Lavender & Rosemary
Geranium & Lime
Tea Tree & Orange
Lastly, I poured the mixture into an empty soap bottle.  This is not ideal for traveling with it, but was all I had.  My mixture is not as thick as the stuff you buy in the stores but it'll do the trick in a pinch.  Hope this helps!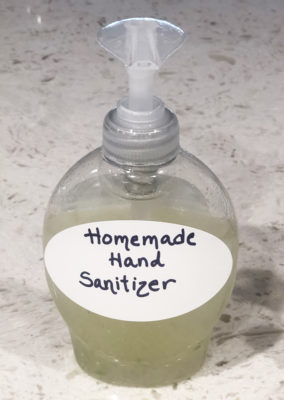 PIN FOR LATER…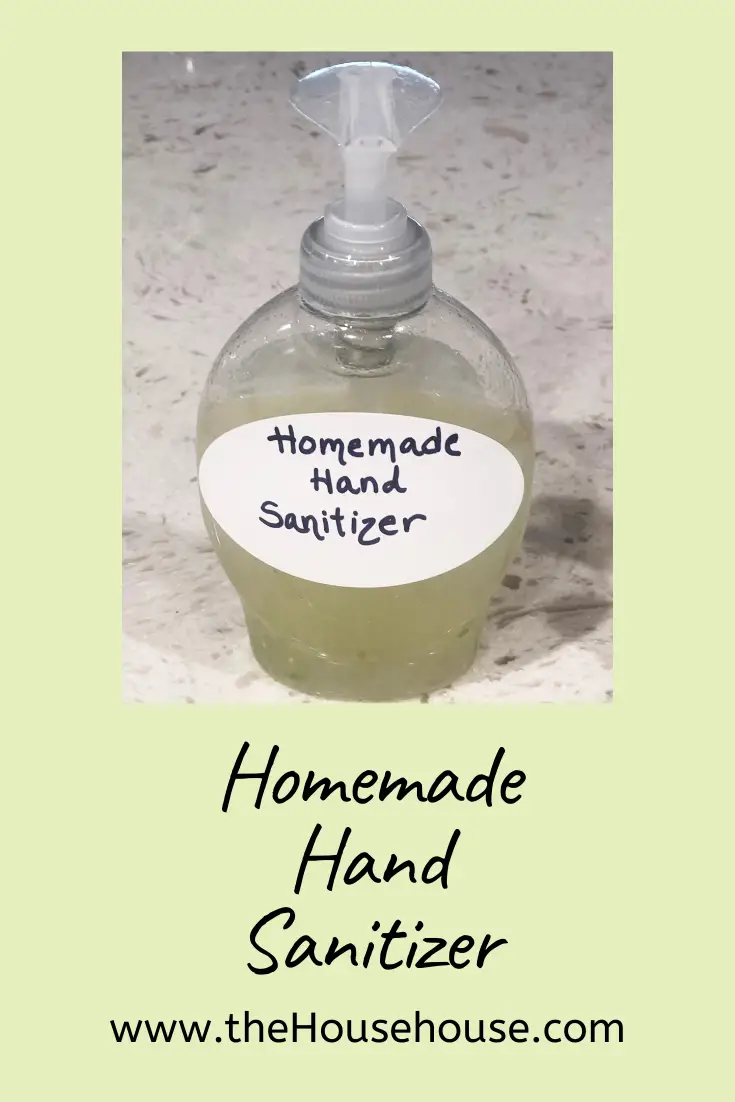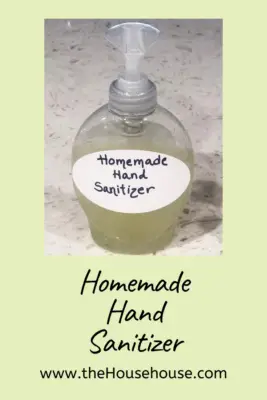 And here are the other $10 projects that all my creative blogger friends came up with….