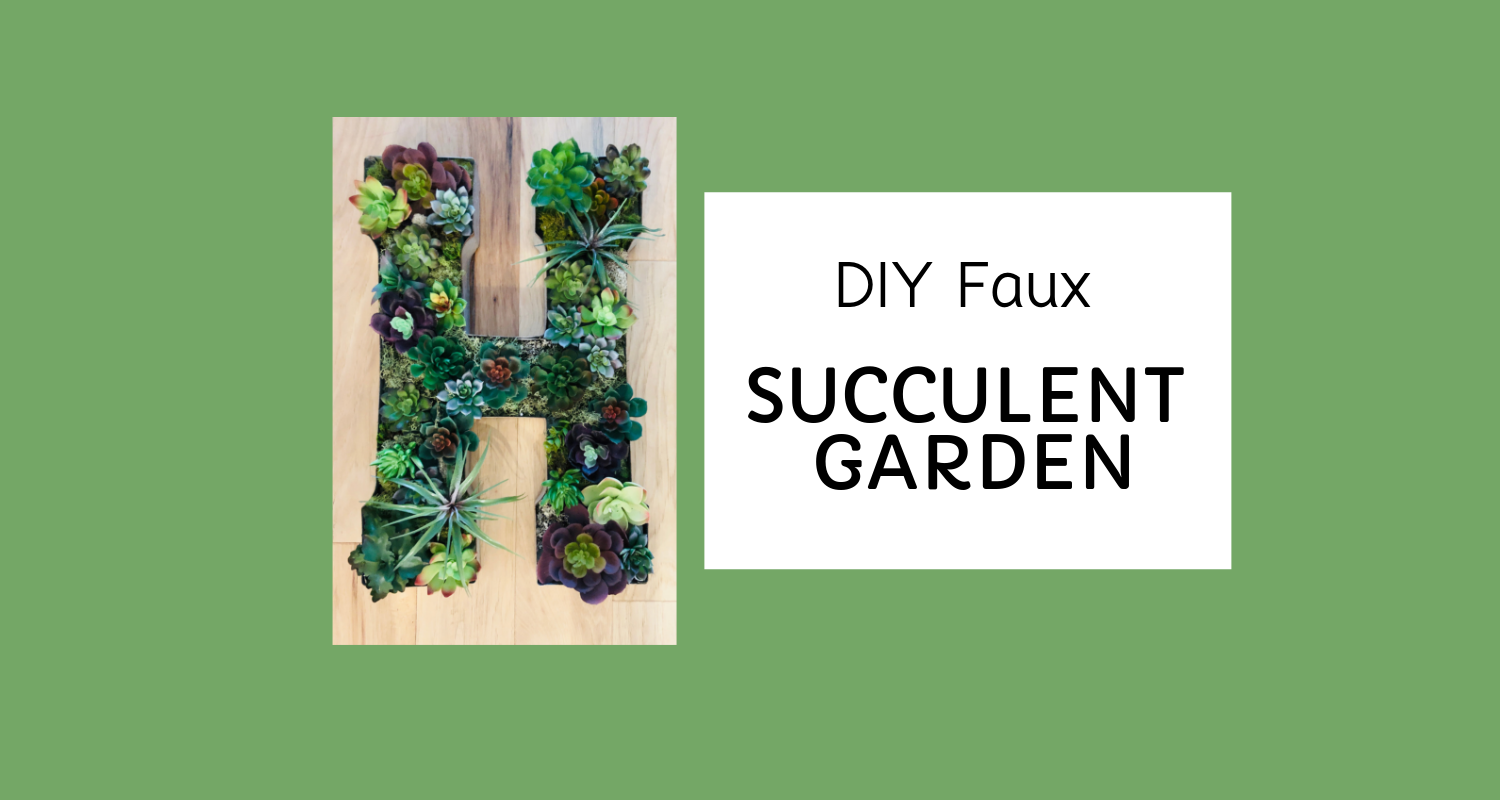 DIY Faux Succulent Monogram Garden
I've been seeing these cute Succulent Monogram Gardens online and knew I had to try making one.  And guess what?  It was super easy.  Bonus, I was able to purchase everything at the Dollar Store (except the letter which is from Hobby Lobby).
There are lots of tutorials already on Pinterest on how to make these.  Here is my version and the steps I took to make my DIY Faux Succulent Monogram Garden.
This post contains some affiliate links for your convenience (which means if you make a purchase after clicking a link I will earn a small commission which helps keep my blog up and running but it won't cost you a penny more)!
Step 1 – Find a Letter or container…
I found this metal letter from Hobby Lobby.  It is pretty large at 20 1/2 inches tall, and 13 1/2 inches wide.  Obviously each letters dimensions will be slightly different.  I used an H since our last name is House.  They also sell these in a smaller size at 7 inches high.  I went with the larger one and used my 40% off coupon.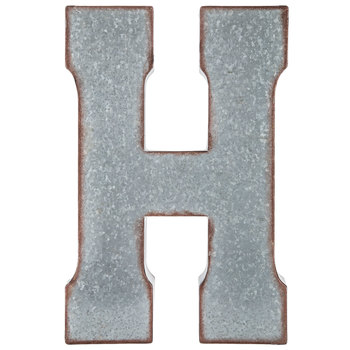 Step 2 – Buy Succulents and other Supplies…
I went to the Dollar Tree (which is in the same plaza as my Hobby Lobby) in search of succulents and was surprised to find them.  I bought a bunch.  Some came in these little tiny pots, but I was able to just pull out the succulent (and now I have a ton of these little pots that I can use for another project). They also had some that were not in pots so I bought a bunch of those too.
I also bought about 6 Floral Foam bricks and a package of green moss.  They sell all this stuff at Hobby Lobby, it is just much more expensive.  If you don't have a Dollar Store or Hobby Lobby near you, I found these packs of succulents on amazon for a good price.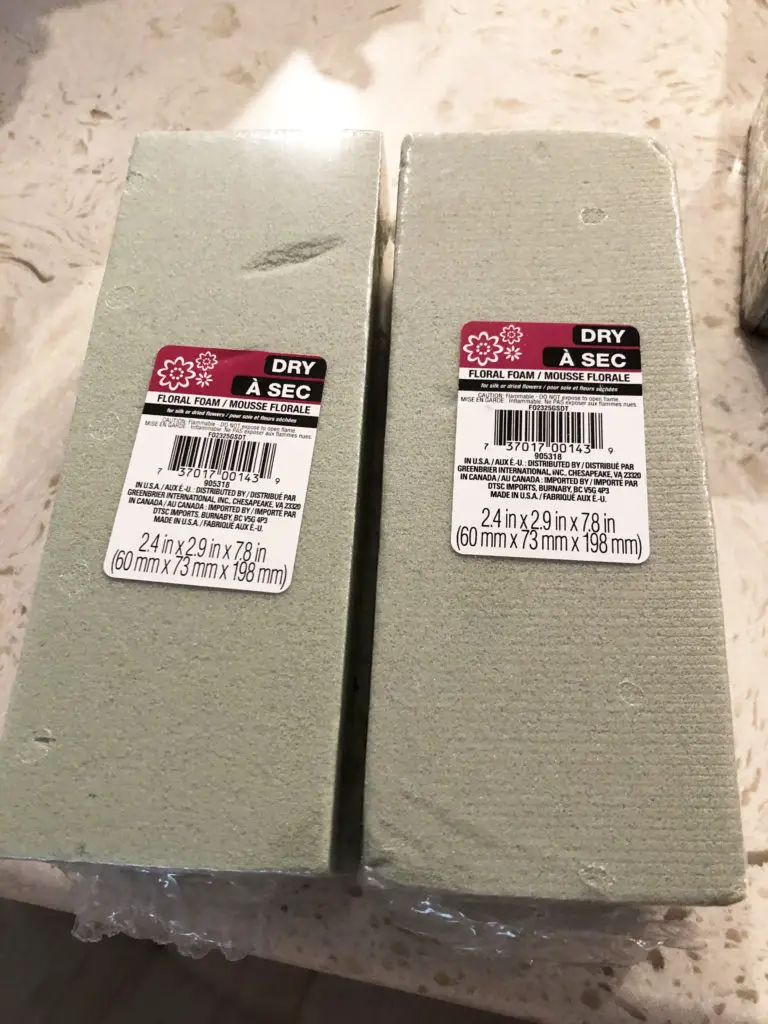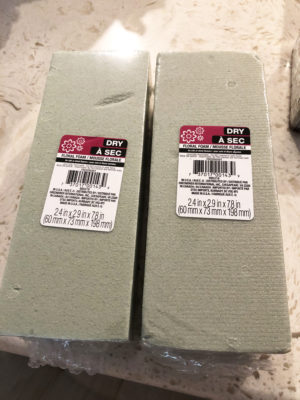 Step 3 – Fit the Foam and Arrange the Succulents…
I started by cutting my floral foam and fitting it all in the H.  I simply used a kitchen knife to cut the bricks.  Once the letter is all filled with the foam you can start sticking in the succulents wherever you like.  Once I liked the way it looked I put green moss into any empty spaces to hid the foam.
And that's it! All done!  I told ya it was easy.  Here is the end result.  Looks pretty cool, don't ya think? (Obviously you could use real succulents instead, I thought I'd take the easy route.)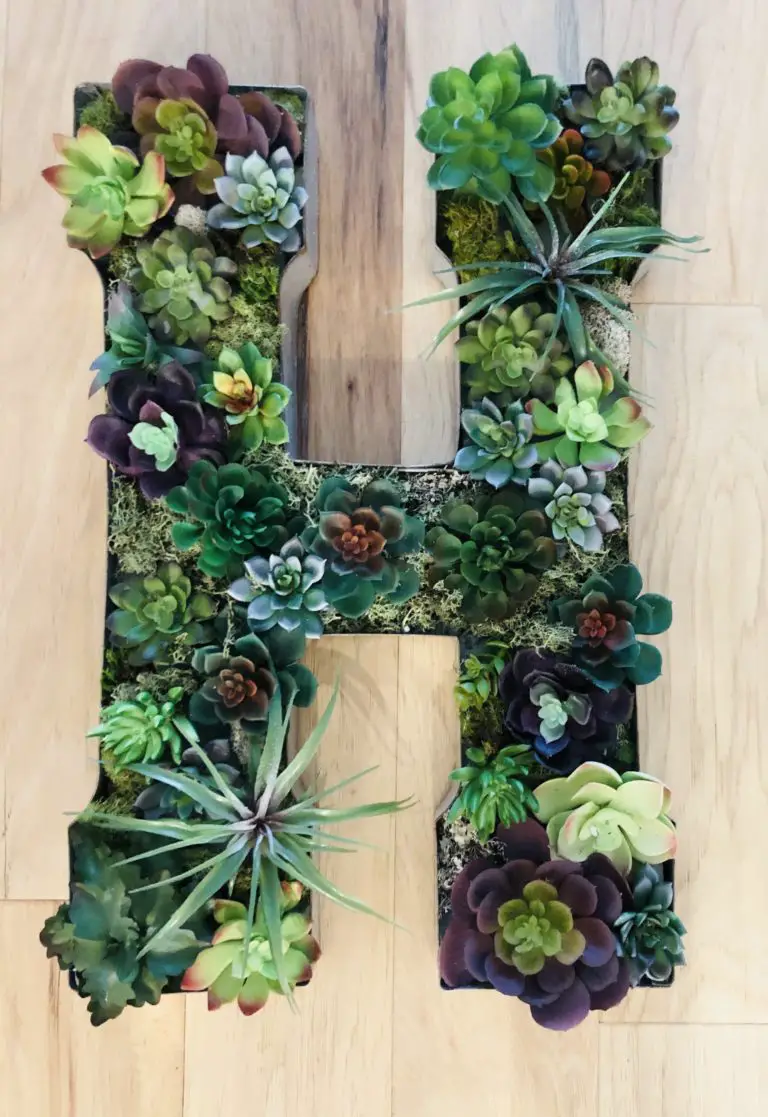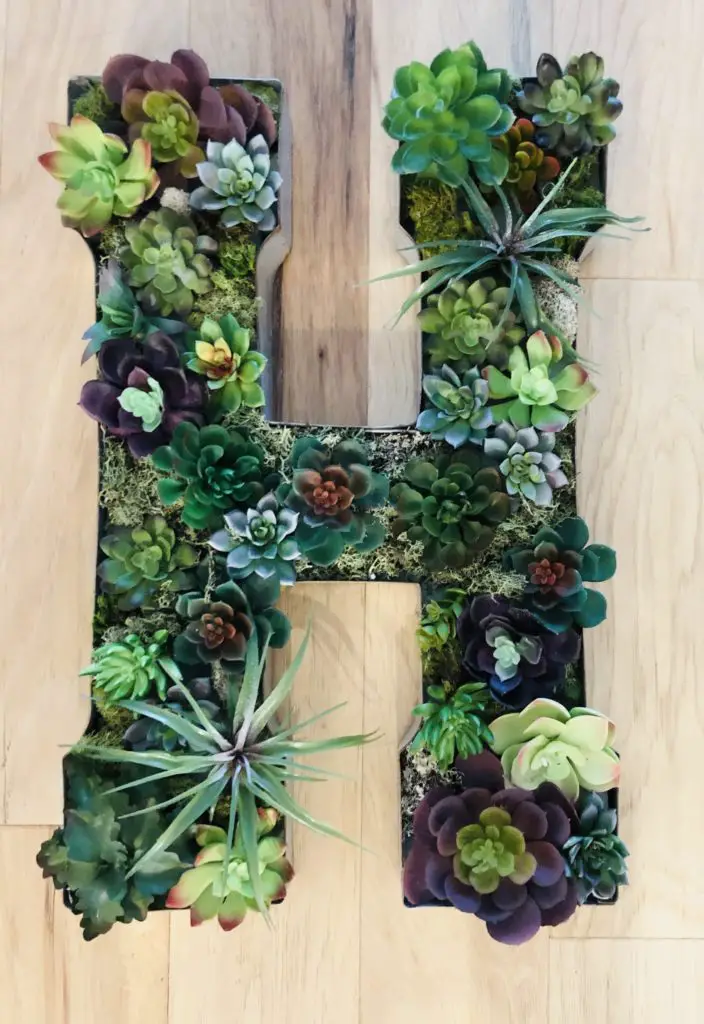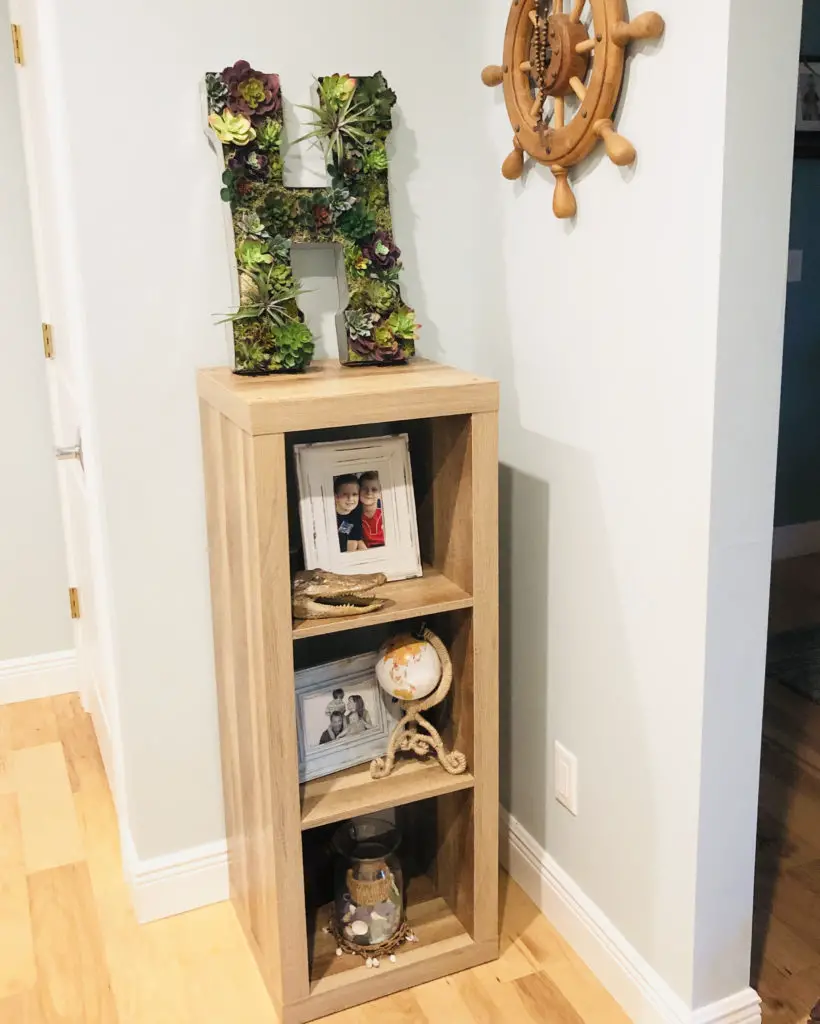 PIN for later…