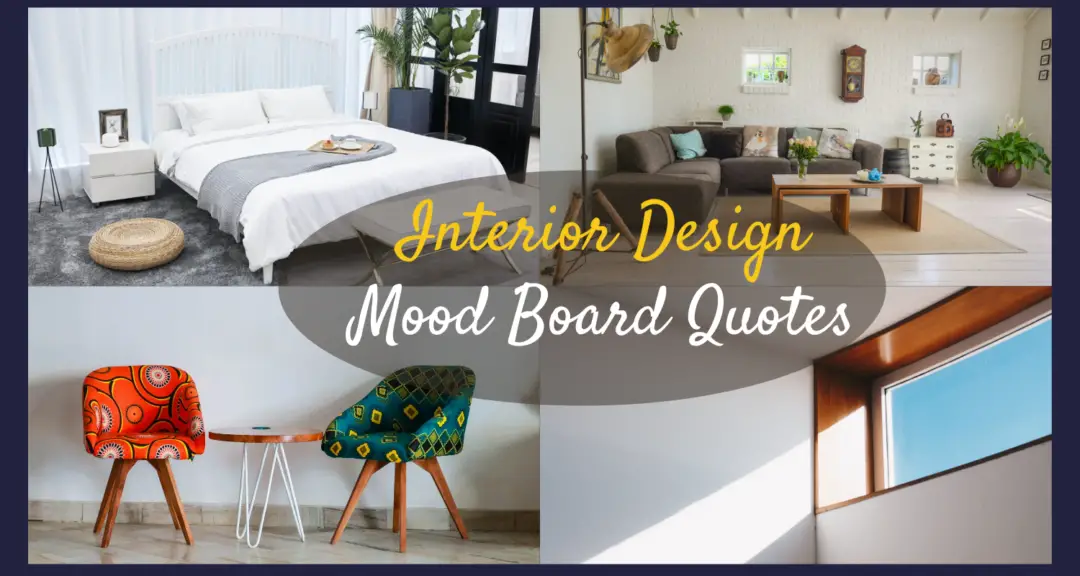 Interior Design Mood board Quotes
Are you thinking of finally starting that home renovation project? From bathroom remodels to guest bedroom makeovers, there's a plethora of themes to explore. If you're new to home improvement or not too familiar with interior design, a design board is a great starting point!
An interior design mood board, also called a design board, is a canvas you can use to organize your ideas and visualize a space. After finding inspiration, you can use the design board to make a collage of colors, textures, furniture, and various elements you plan to add to room renovation. 
Now that you have an idea of a design board, mood board quotes are the next step in the creative process. When building your collage of images, sometimes it can be hard to stay focused on a specific theme or idea. Mood board quotes are fun interjections, keywords, and reminders to write on the board and help you stay connected to your ideas during the process. 
For example, say you're repurposing the basement into a relaxing yoga studio. You can post mood board quotes such as "My Happy Place" and "Earthy & Natural" to remind you why you started the project and the style you're hoping to achieve!
So, if you're ready to dive into your renovation project, grab a poster board and start sourcing inspiration! And if you need some fun mood board quotes, below are some fun and colorful print-outs courtesy of Angi.com. 
You can download these printable quotes here. Enjoy!