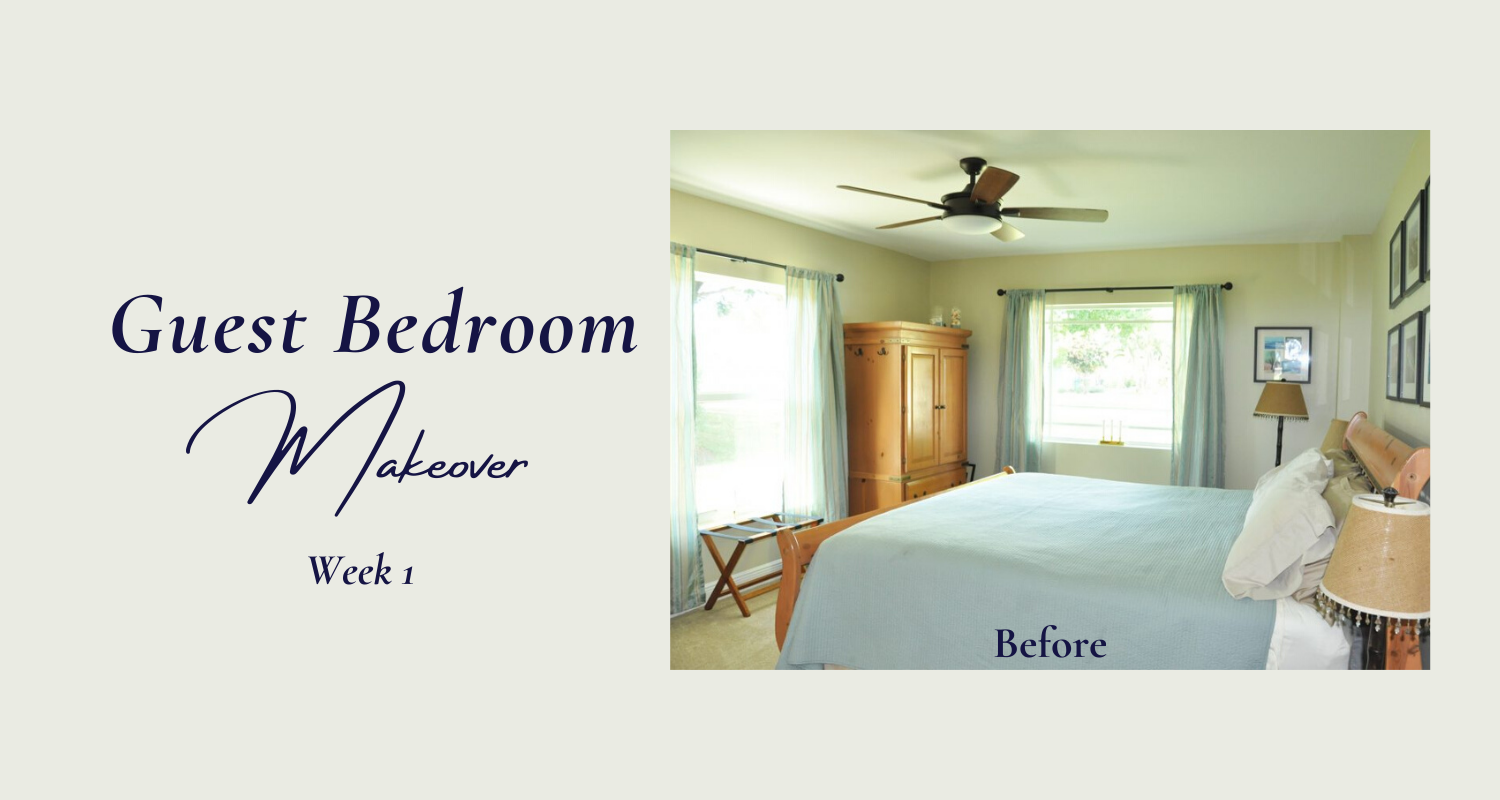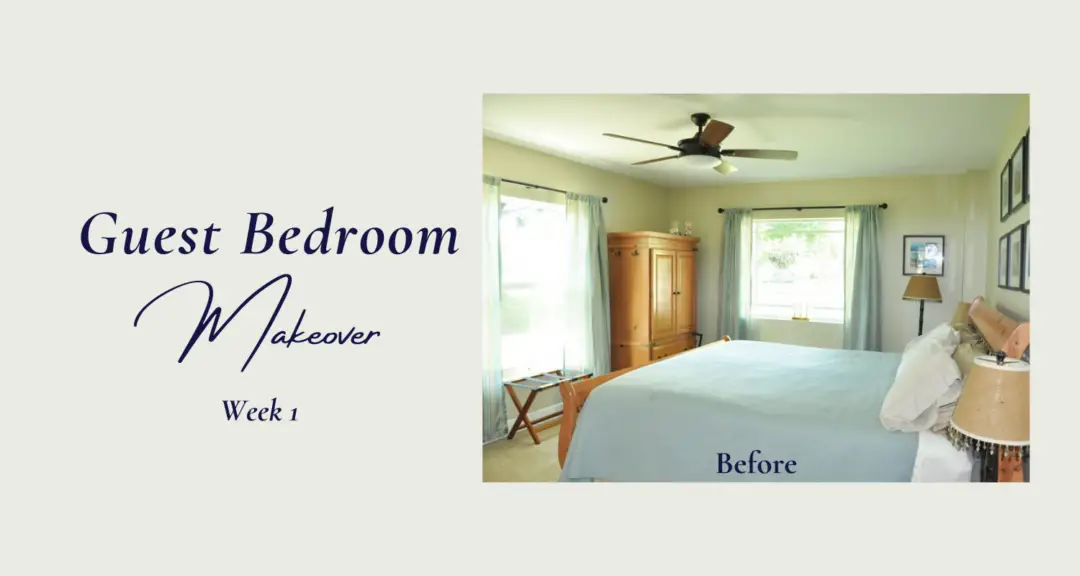 Guest Bedroom Makeover – Week 1
After buying new curtains for our guest bedroom recently (not shown in the pic below) and loving them, I have decided to give this whole room a refresh. This room is a collection of all of our old, outdated furniture so it is time to give it some updates. Of course, I plan to do it as inexpensively as possible too. I hope you follow along as I complete my Guest Bedroom Makeover in the next few weeks..
Our Guest Bedroom is a nice big room that fits a king sized bed (and more) and gets a lot of use. We do live in Florida afterall, so have our fair share of guests. Here are some before pictures…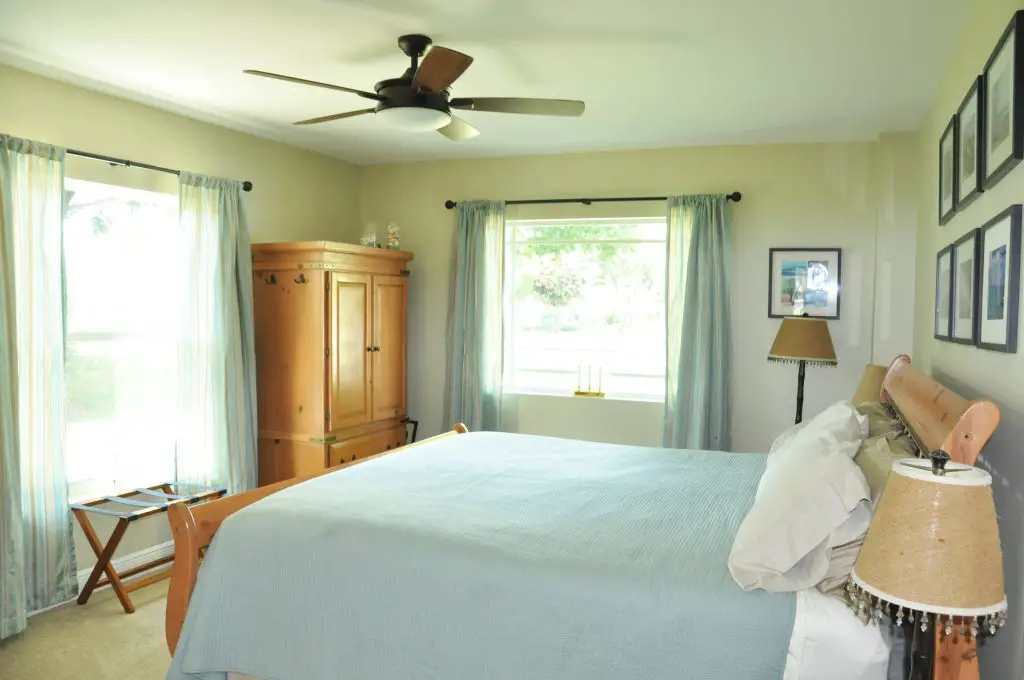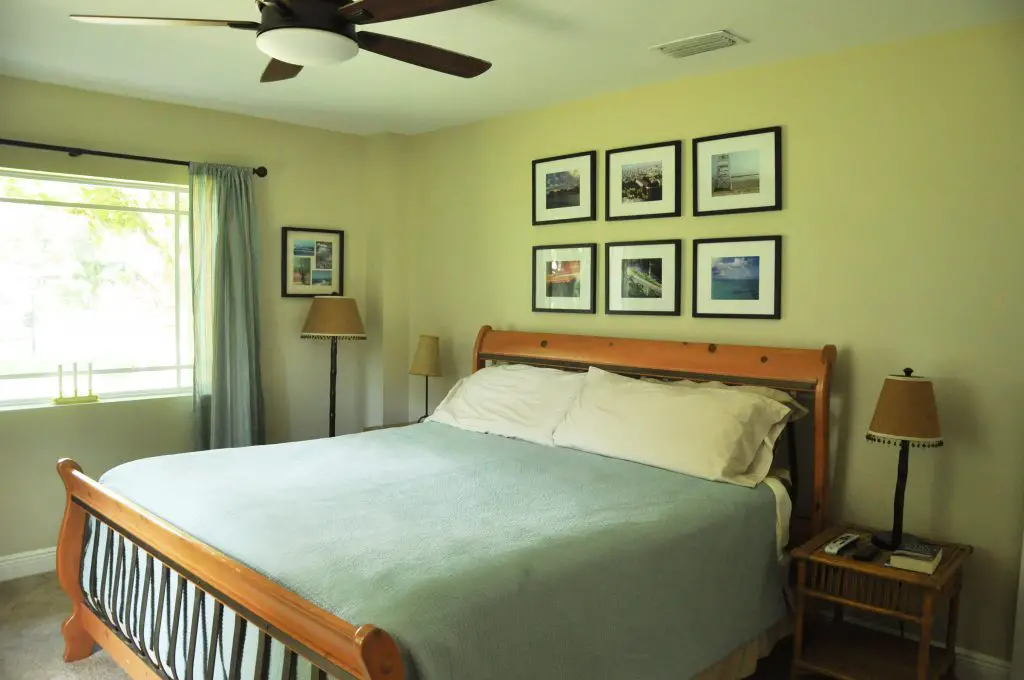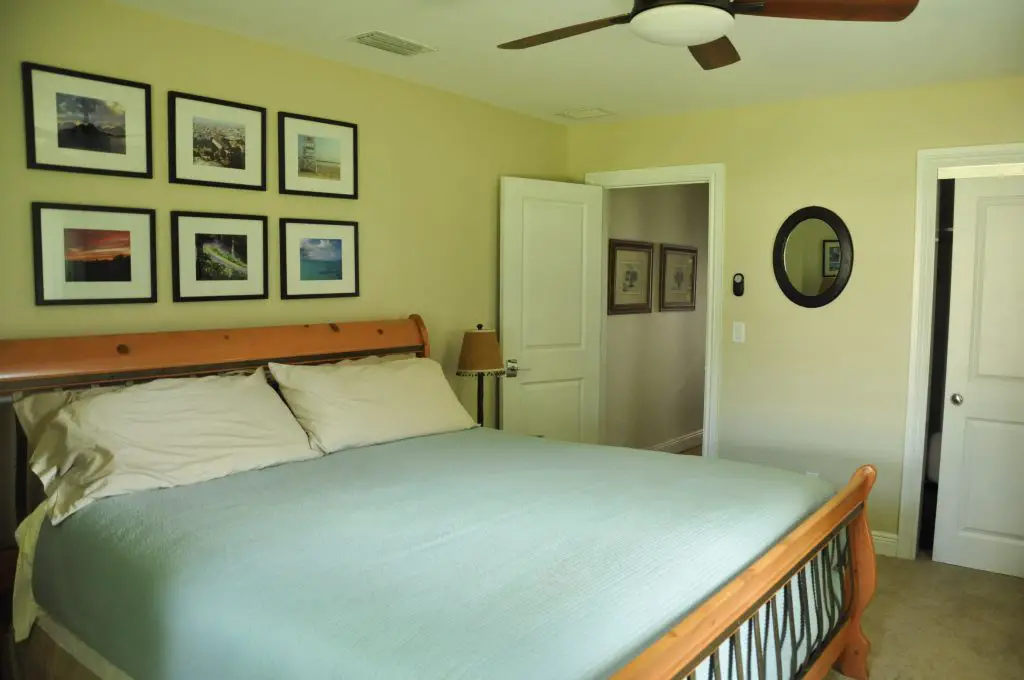 Guest Bedroom Makeover Week 1…
So far I have updated the curtains and also got a new duvet cover. See below. These curtains are really beautiful in person and are really, really nice quality. As you can see the cat already approves of the changes. He sleeps in here a lot lately.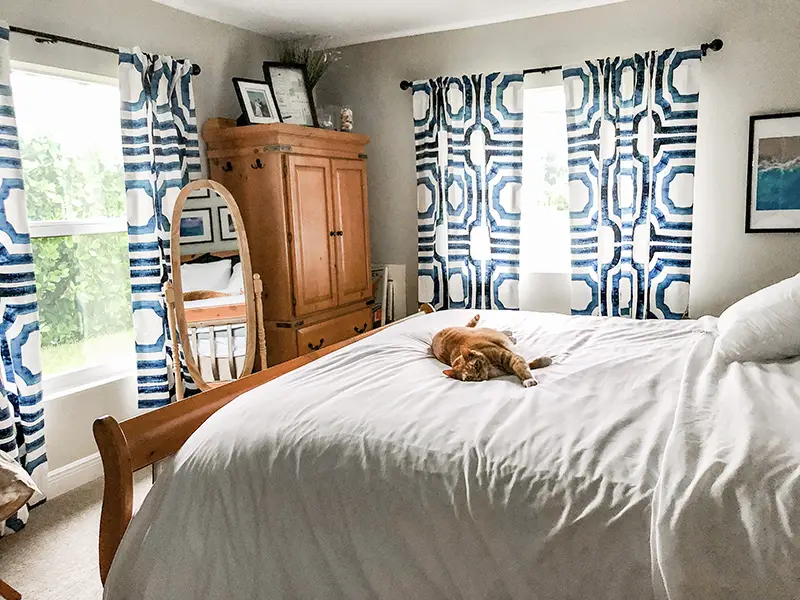 Nightstand…
The furniture in this room is pretty outdated. We have had this set for over 20 years. It came from a discount furniture store. I remember helping my husband pick it out for his condo early on in our relationship when we were dating.
I plan on keeping this furniture and painting it. I figured I would start with the nightstand first to see the direction I wanted to go. Here is what I did.
Sorry but I forgot to take a picture of it before I started painting. Whoops! However, the hardware on it looked just like the matching dresser.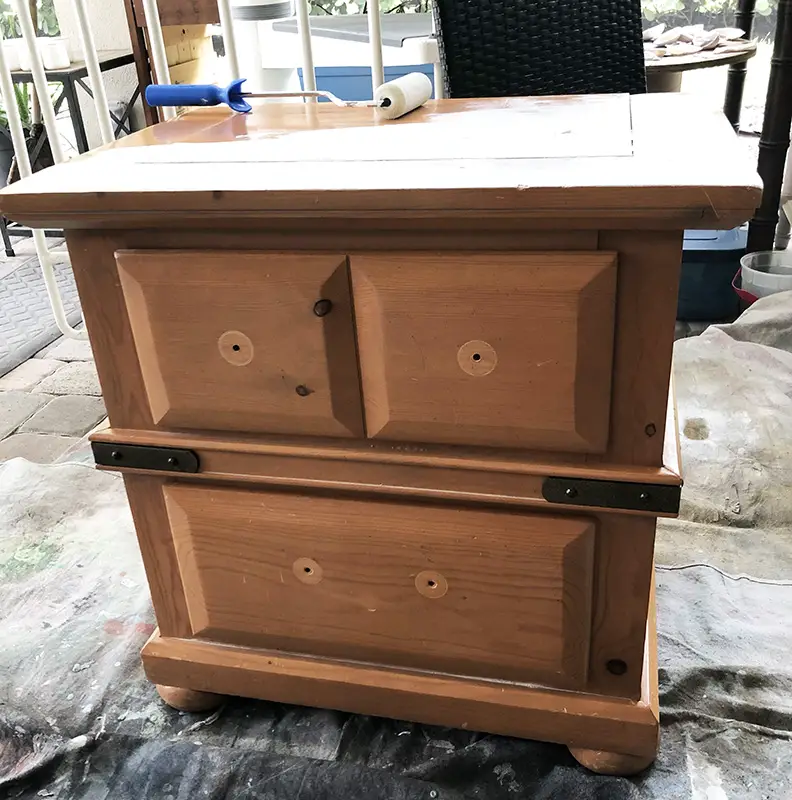 First, I took off the handles and the decorative metal pieces that you can see between the drawers. I patched up any holes and then painted over it. I used some white paint we had in the garage. Once it dried I used 2 coats of polycrylic to protect the finish.
To add a little interest to it, I decided to purchase some Grasscloth Peel Stick Wallpaper from Amazon. I used this on the drawers.
I also switched out the hardware with these fun brushed brass handles ones and these knobs, both of which I found on Amazon.
Doesn't this piece look happier now? Like it is smiling at us? LOL
Can you believe I found that lamp at Goodwill? I stopped in there quick the other day and scooped it up for $9! I am not totally convinced that it looks good on this table, but I'll use it somewhere in my home. What do you think? I am liking the improvements so far.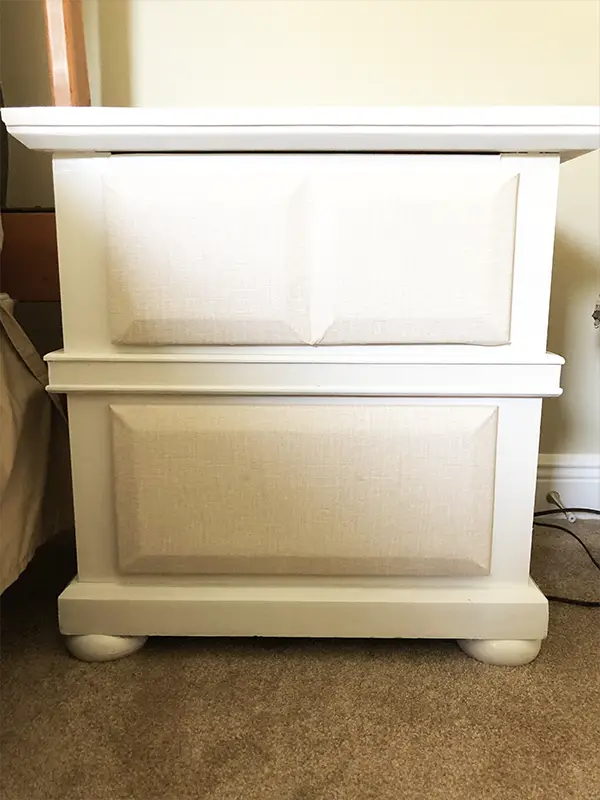 Next Up…
Paint the bed, dresser and armoire. I am not entirely sure what I will be doing with them yet. Stayed tuned for that in the next couple of weeks.
Paint the walls??? Still undecided on that.
I also need to clean this room out. There is a lot of boxes and extra junk in there that needs to be organized.
I hope you follow along.