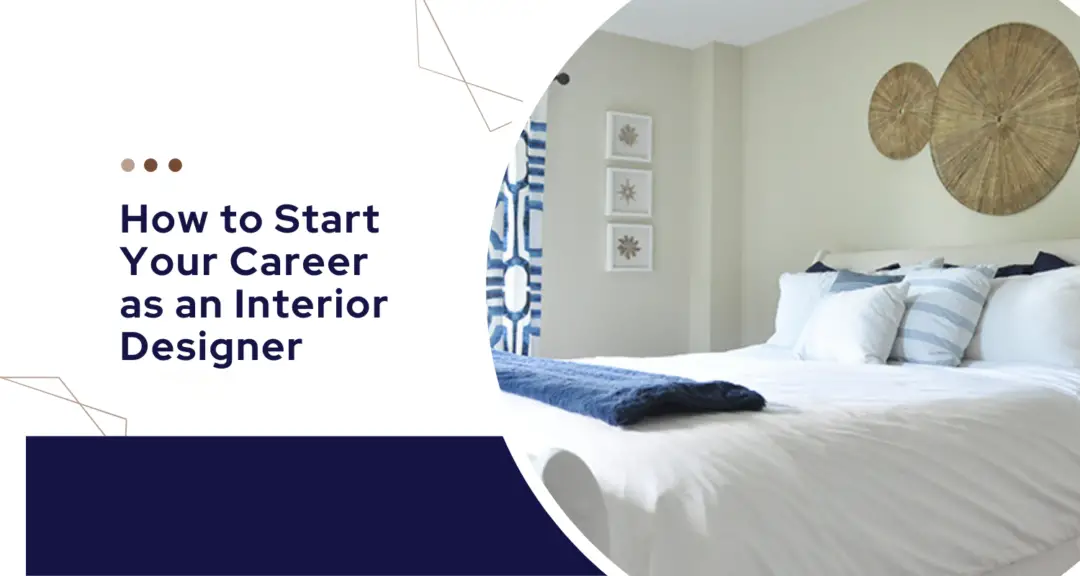 Chosen Path: How to Start Your Career as an Interior Designer
Becoming an interior designer is a pretty straightforward endeavor. However, it does have its own set of challenges. Here's the path you need to take to have such a job.
If you're a person who enjoys designing homes and using your creativity to solve problems, then becoming an interior designer is the career path for you! It's a straightforward job, but one that's very rewarding and fulfilling. As more and more people appreciate interior designing, the more there is a need for this job.
As most know, home remodeling and renovation have received a massive increase during the pandemic. People want to spice up their homes knowing that they're likely to be staying inside them for many months. This means that the contractor and interior design jobs are booming, making them the best positions to take this next few years.
In this article, you'll be learning why you should become an interior designer and the annual salary you can get. You'll also discover the most optimal path for such a career.
Why Become an Interior Designer
Many people become interior designers because of their creativity. Simply put, they see things that other people don't know when they enter homes. So, if you have an inherent talent for designing homes or maybe an urge to do it, then this career is meant for you. However, there are also other reasons why people become interior designers. One of them being the salary behind such a job.
Interior Designer Salary
The average salary for an interior designer is around $57,000. That's a couple of percentages higher than the median salary of the average American. Furthermore, you can reach a much higher salary cap (around $80,000) with such a job once you're well known. There are also many opportunities for interior designers nowadays, as the profession is known to decline in the coming years. So how do you get started down this path?
Starting Your Path
As with any fruitful career, you can start your journey with an excellent education. With the proper schooling and training, you'll have the nous, insight from industry insiders, and, in some cases, get your foot in the door in some prestigious institutions or a lucrative business. This is where your quest begins:
– Secondary School
As always, start with your choice of secondary school. You can choose any secondary school of your choice, but it doesn't hurt to start your career in a school that offers British curricula. Many regard the British curriculum as one of the best school curricula out there. By starting your path in such a school, you can make yourself open to endless opportunities in college.
This head start is certainly welcome if you want to be admitted to some of the prestigious universities in the United States. However, by the end of the day, your performance is what's going to matter. If you don't think you can perform well under such a curriculum, you're better off choosing another school.
– Tertiary School
All interior designers require you to finish at least a bachelor's degree. Any bachelor's degree will do, but something related to home design will give you a head start against the competition. Once you get a bachelor's degree, you then need to get some experience for at least two years. This means finding a mentor or a specialized school that teaches interior design. Feel free to become an intern in many interior design companies as well.
Finished School? What Next?
So after you finish your on-the-job training, you can then apply for the interior design exam. Accomplishing such an exam will make you a licensed interior designer.
You can also become an interior designer with an associate's degree. However, you're going to need more years of experience than someone with a bachelor's degree before you can take the exam.
So overall, you'll be spending approximately six years of studies and formal training before you become an interior designer. Now that you're a licensed interior designer, how do you get started with your career? There are two ways about it: create your own business or work for a company.
– Working for a Company
Most interior designers end up working with architects and engineers. They are usually involved in creating an overall design for suburban houses and apartment complexes. This is the path that many newly-licensed interior designers take, but it's also the one with the lowest salary cap. You might be earning between $30,000 to $40,000 during your first few years in the field. If you want to make more, then it's better to start your own company.
– Starting an Interior Design Company
This path has the most potential for you to earn a lot of money in interior design. Once you've privatized your practice, you're free to charge your clients at any rate. So if you're a well-known interior designer, you can easily get a salary of $80,000 a year. Make sure to market yourself beforehand to let people know that you're now working in the field.
So there you go, the path of becoming an interior designer. This path is pretty simple, but one that has its own set of struggles. Make sure to keep yourself updated with the current trends to ensure that people will hire you as their interior designer.