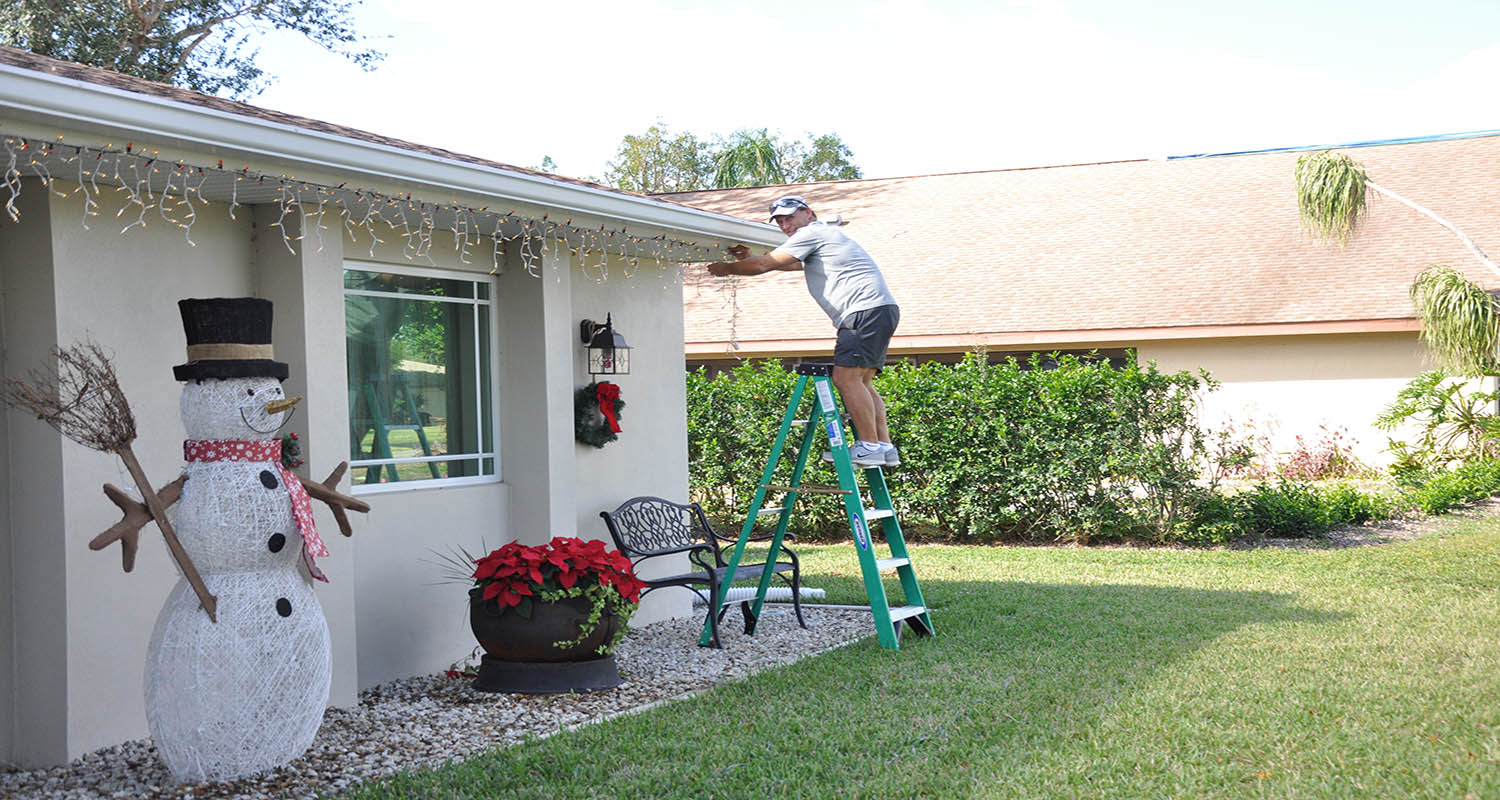 Holiday Decoration Traditions (with a little help from Wayfair)
Do you have any Holiday Decoration Traditions?  
Do you have any special traditions that have been passed down from generation to generation, or maybe some new ones you've started with your own family?
One of the holiday decorating traditions I remember as a kid was going as a family to pick out a real tree and then decorating it all together.  I've continued this tradition with my own family.  My husband, kids and I always go together to pick out a tree, then we go home, put on Christmas music and decorate it as a family.  It is a little different here in Florida then where I grew up in Massachusetts though.  We usually go in our shorts and t-shirts instead of all bundled up and freezing.  I much prefer the shorts and t-shirts route.
We had an artificial tree for a few years, which was passed down to us from my mother-in-law, but it was really dusty and old so after a few years of using it, we had to get rid of it.  Was it easier to put up and take down and less messy? Absolutely!  But for now, we really like having a real tree and the whole tradition of picking one out.  Yes the needles make a mess but we think it is worth it.  But, there are some amazing artificial trees out there and maybe we'll invest in one some day.  If you're looking to invest in one check these out from Wayfair!
New Christmas Decorating Traditions...
And now that we live in the House house in our current neighborhood, we decorate our house sort of Griswold style, and have started a few new traditions.  You see, our neighborhood is the most decorated in Naples.  People come from all over town to drive through here to see all the lights.  Each street has a theme (with the exception of our street which is the main street in the neighborhood).  By theme I mean that each mailbox has the same decoration.  Most of them are made of pvc pipes and they light up.  So when you drive down the street every mailbox is lit up the same and it looks amazing.  Each street is different.  For example, one street is Christmas Trees, one is Snowflakes, Angels, Candy Canes, etc., and one has blue arches that go across the entire street (see picture below).  I am not sure how or when this tradition started but it has been going on for many, many years.  When you buy a house here, it comes with the mailbox decor.  Although each street has a theme it is up to you to decorate your house however you choose, and many choose to light up their homes Griswold Style.  Most neighbors rent golf carts (for those that don't already own them) decorate them, and use them for the month to drive around to see all the lights.  Christmas Eve is especially crazy as it is other people's traditions to drive through here as a family to see the lights.  People decorate their cars, blast Christmas music, and everyone yells out "Merry Christmas" to anyone that can hear them.  Traffic gets really crazy so residents know that it is best to try to be home early, if possible.  Lots of people set up fire pits in their front yards and have parties.  It is SO MUCH FUN.
Christmas Village...
Another one of our traditions that we follow every year is setting up our Christmas village that has also been passed down from my mother-in-law.  She has hundreds of these villages and used to spend hours and hours setting them all up.  Now that both of her son's have families of their own, she has passed most of them down to us.  My kids love setting them up each year and they look so pretty all light up. (I searched thru years of my pictures to find a good photo of our village and don't have ONE.  Not one.  So this picture is not of our village, I got it from the internet, but you get the idea. I vow this year to get some good photos!)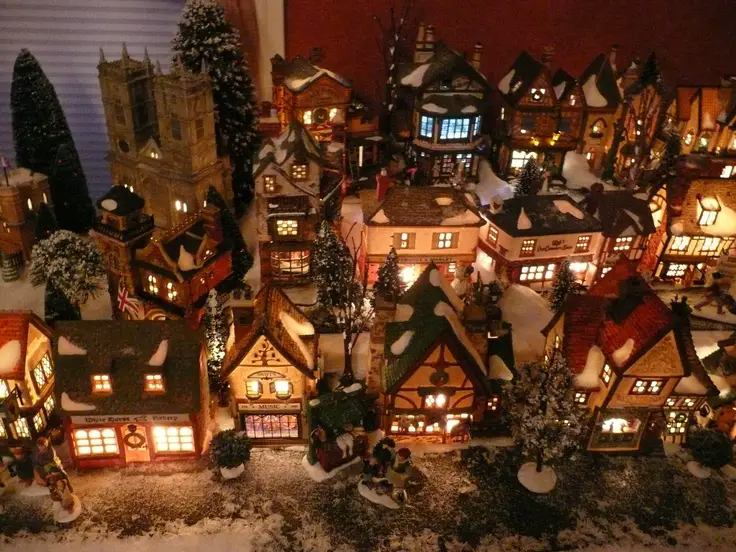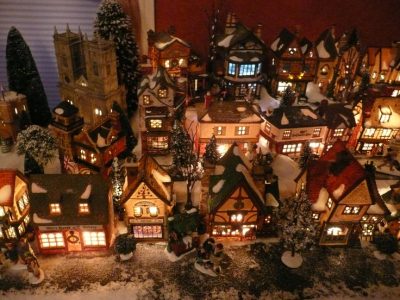 Stringing up the Lights...
Last year was our first Christmas in this house so we had to spend lots of money buying lights and decor.  Most neighbors set up all their lights the weekend of Thanksgiving, but we were in Massachusetts this year for Thanksgiving so are busy putting them up this week.  We feel a little behind and a little bit of pressure to get them up ASAP but what we have up so far looks awesome.
Anyway, here are some great and unique lighting idea's from Wayfair at great prices.
DIY Christmas Decorations...
And here are a few Easy DIY Decor Christmas projects. Last year I made these Christmas Balls which are going up again in our front tree this week, and these fun DIY Christmas Wine Bottles (which are my most pinned item) and a few years ago I made these popsicle stick Christmas Trees.  I have a few things I'm planning to make this year too so stay tuned for that.
Check of these Great Deals for more of your Holiday Decorating Needs...
Here are some of my top picks from Wayfair for Holiday Decor.  I am ordering these pillows ASAP.
What are you Christmas Decor Traditions?  I'd love to hear.  Leave me a comment. I hope you all have a very Merry Holiday season.  I'll be sharing more pictures on Facebook and Instagram so make sure to follow me there.