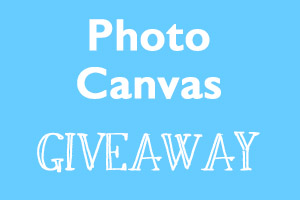 I am very excited to announce a photo canvas giveaway on my blog!  Keep it for yourself or it would make a great Christmas gift too.  Details on how to win are at the bottom of this post.
Photo Canvases…
I don't know about you but I love taking pictures and I love photography in general.  I've got thousands of photos on my laptop and on my iphone.  I take pictures ALL THE TIME.  And, if you are anything like me, most of these photos live on your computer.  So when the folks over at canvasfactory.com contacted me about doing a giveaway, I jumped at the chance to get at least one my photos off of my phone and onto my wall.  Plus, I have ordered from Canvas Factory before and have been more than happy with the products, and the service.
Canvas Factory provides high quality canvas prints at an affordable price.  And they are having huge sales on there web site right now.  BUT, you can win a Free one here.  You can't beat free.
I've been searching for the right artwork for my newly re-done Master Bedroom. Something that had some nice greens to go with my tropical theme.  After looking through my millions of photos, I settled on this picture I took of a pineapple that I actually grew myself in a pot by my pool. Isn't it pretty?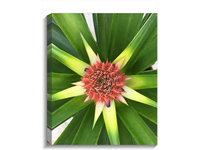 And here is how it looks in my Master Bedroom.  I think it looks really good in here!  (Don't mind my little furry model in the photos.  I was interrupting her nap while taking pictures.)  Read the details below on how to enter the contest.
Here are the details…
*To enter the contest for a FREE 16×20 canvas (with your own photo), simply add your name to my email list and/or like my Facebook or Instagram page.  Contest runs from October 25 to November 8, 2017.
*Offer good for US Residents only.