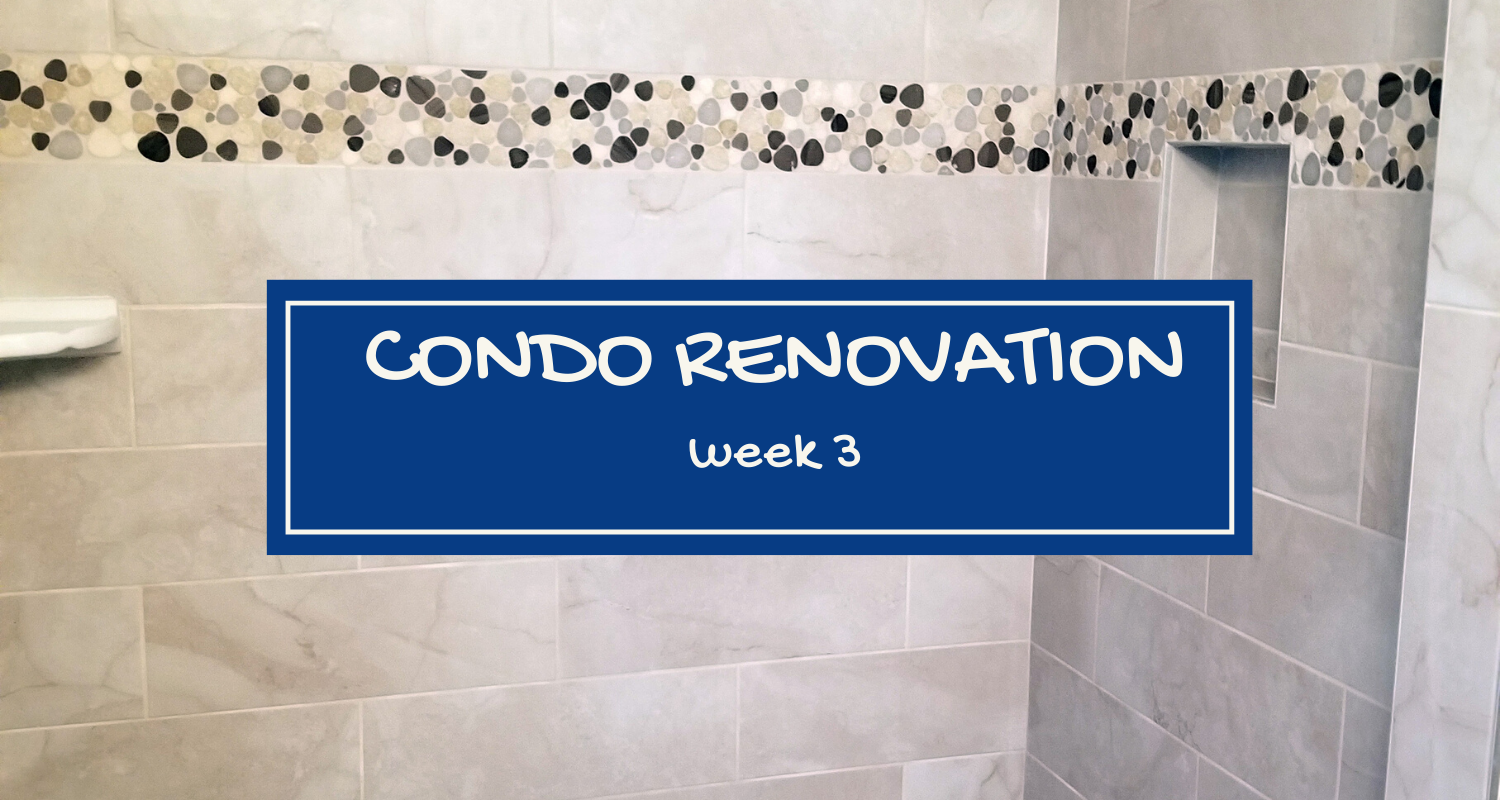 Condo Renovation – Week 3
Welcome to week 3 of the condo renovation. To recap, some friends of mine (Leanne and Fred) bought a condo that needs lots of work, and asked me if I was interested in helping them pick out new finishes, paint, lighting, etc. I happily agreed!!! In case you missed the last few weeks, you can catch up by clicking here.
I don't have a whole lot to share with you this week. Read on to see what was completed.
Bathroom Update…
Last week I showed you a design board for the master bathroom, which you can see below.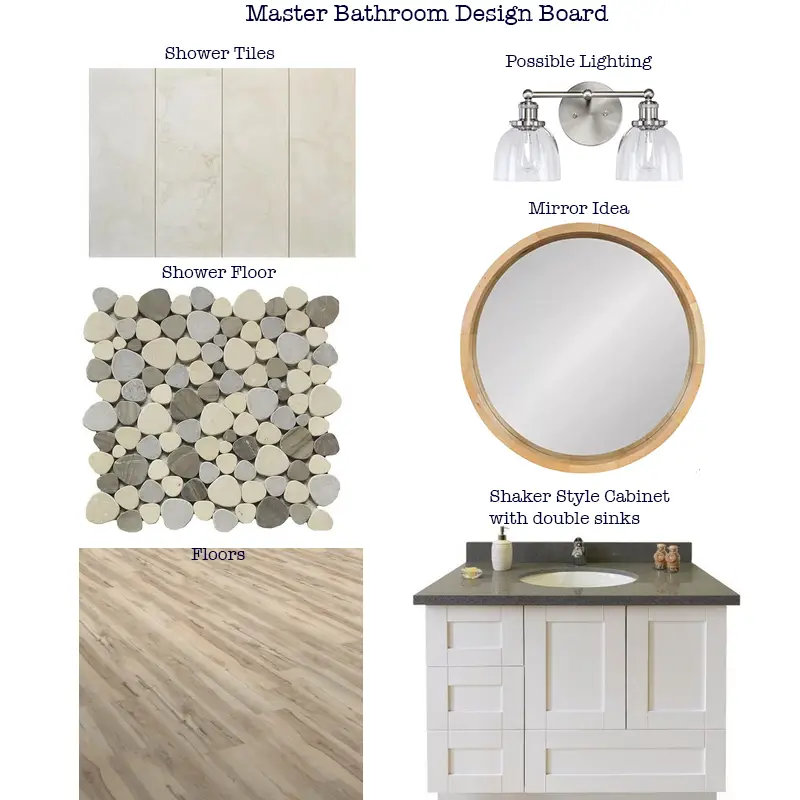 Updates…
This week, the contractors were able to get the shower tiles installed. Take a look. They came out beautiful. I think Leanne and I did alright finding these tiles on a fairly small budget! Thank you Tile Outlets. Also, it is hard to tell from these photos, but it is a pretty large shower.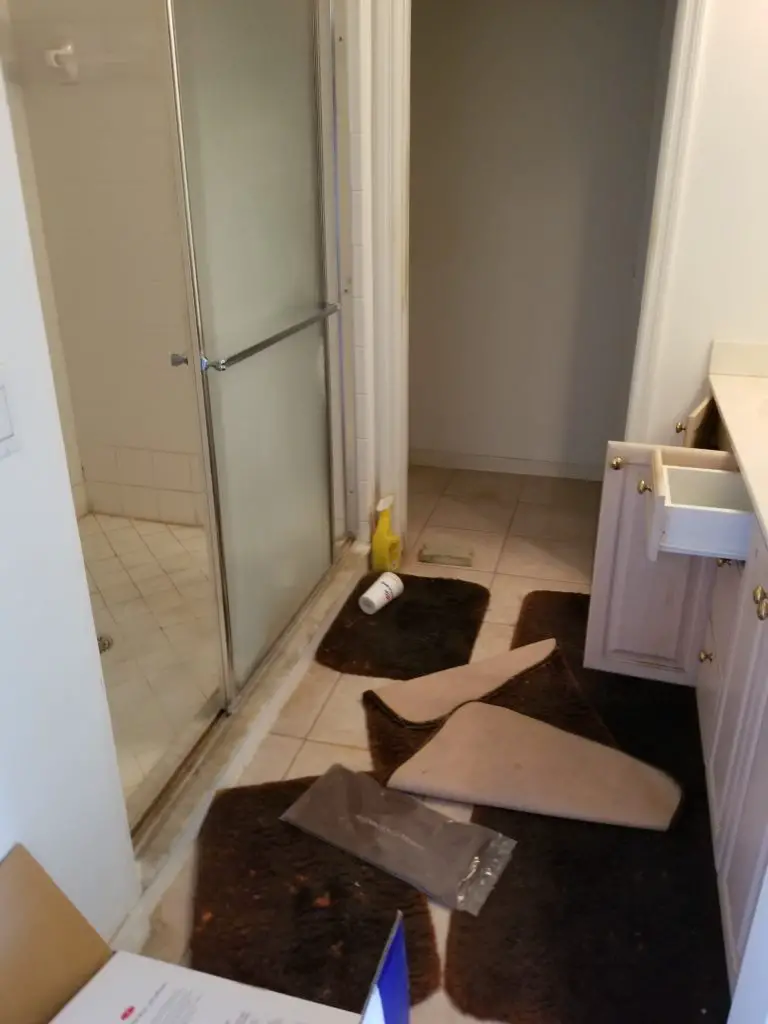 The bathroom vanities were installed as well, but as you can see, do not have countertops, sinks or faucets yet. Hopefully those will all be installed soon. (Note, the builder grade lights will be replaced, and the mirrors will most likely be taken down as well.)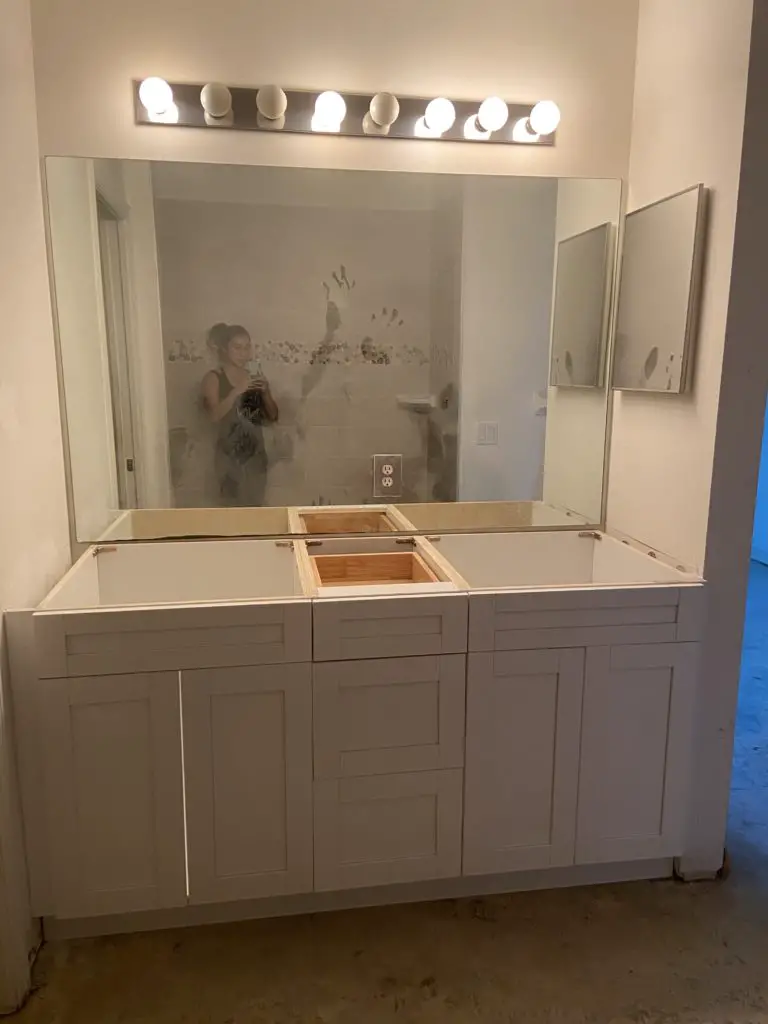 That is about all for this week! Things always seem to move along fast at first during a renovation, and then seem to slooooow waaaay down. Stay tuned for next week's updates. Hopefully I will have lots more to show you then.