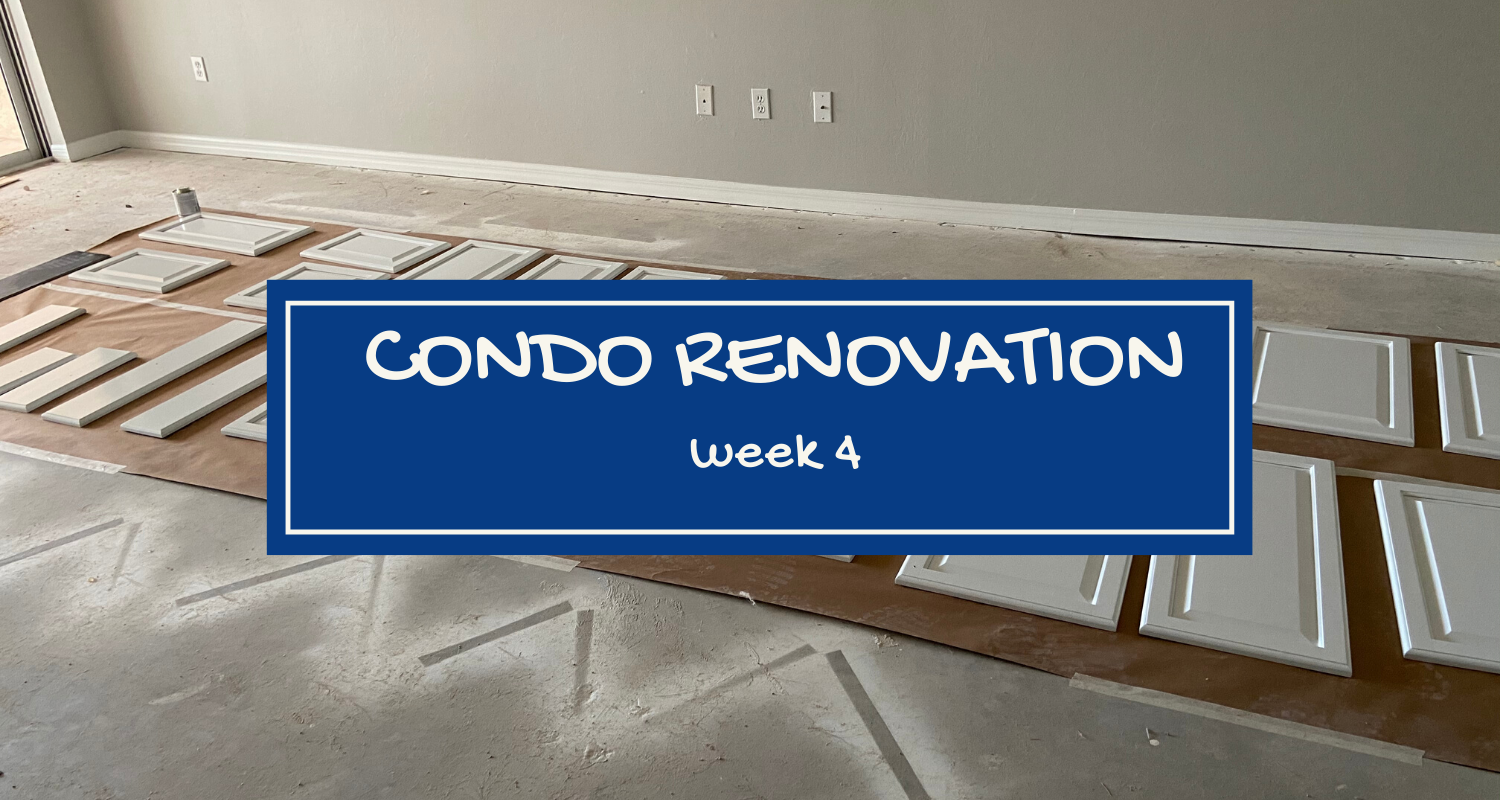 Condo Renovation – Week 4
Welcome to week 4 of the condo renovation. To recap, some friends of mine (Leanne and Fred) bought a condo that needs lots of work, and asked me if I was interested in helping them pick out new finishes, paint, lighting, etc. I happily agreed!!! In case you missed the last few weeks, you can catch up by clicking here.
Ok, so technically this is week 5 and I am a few days behind on my Week 4 updates. Sorry about that. There wasn't a whole lot to report on last week, but now things are chugging along so here we go….
Paint…
The painters were able get all the walls painted (SW – Repose Gray), the cabinets (SW – Pure White) and the closets doors too. Check it out….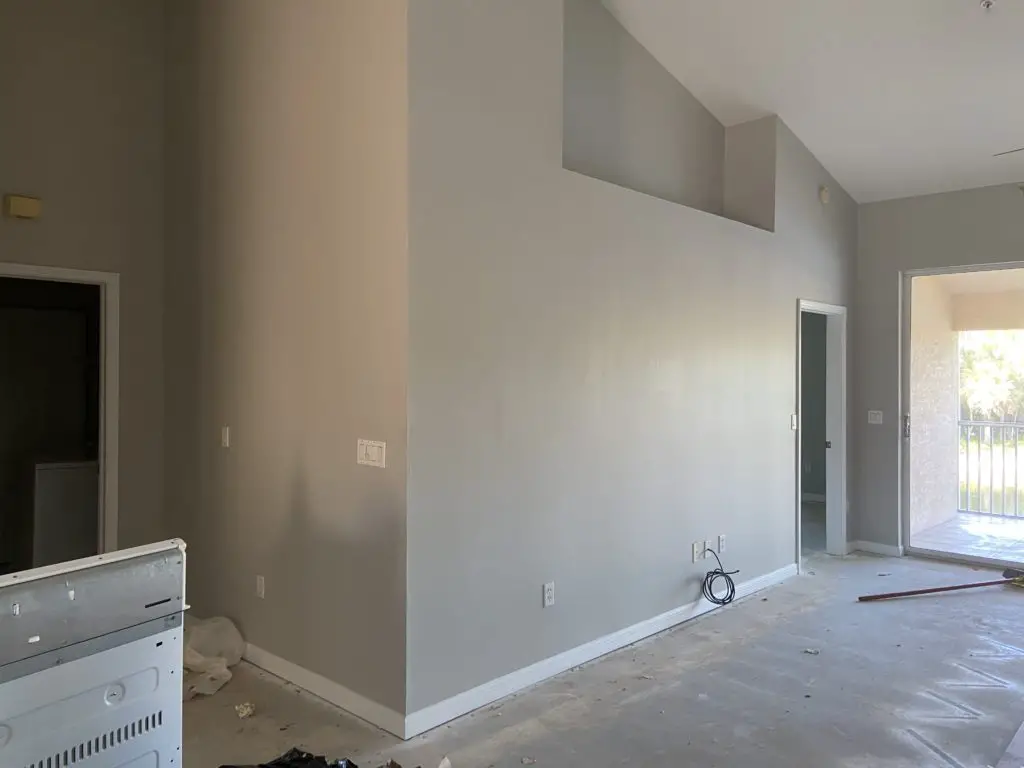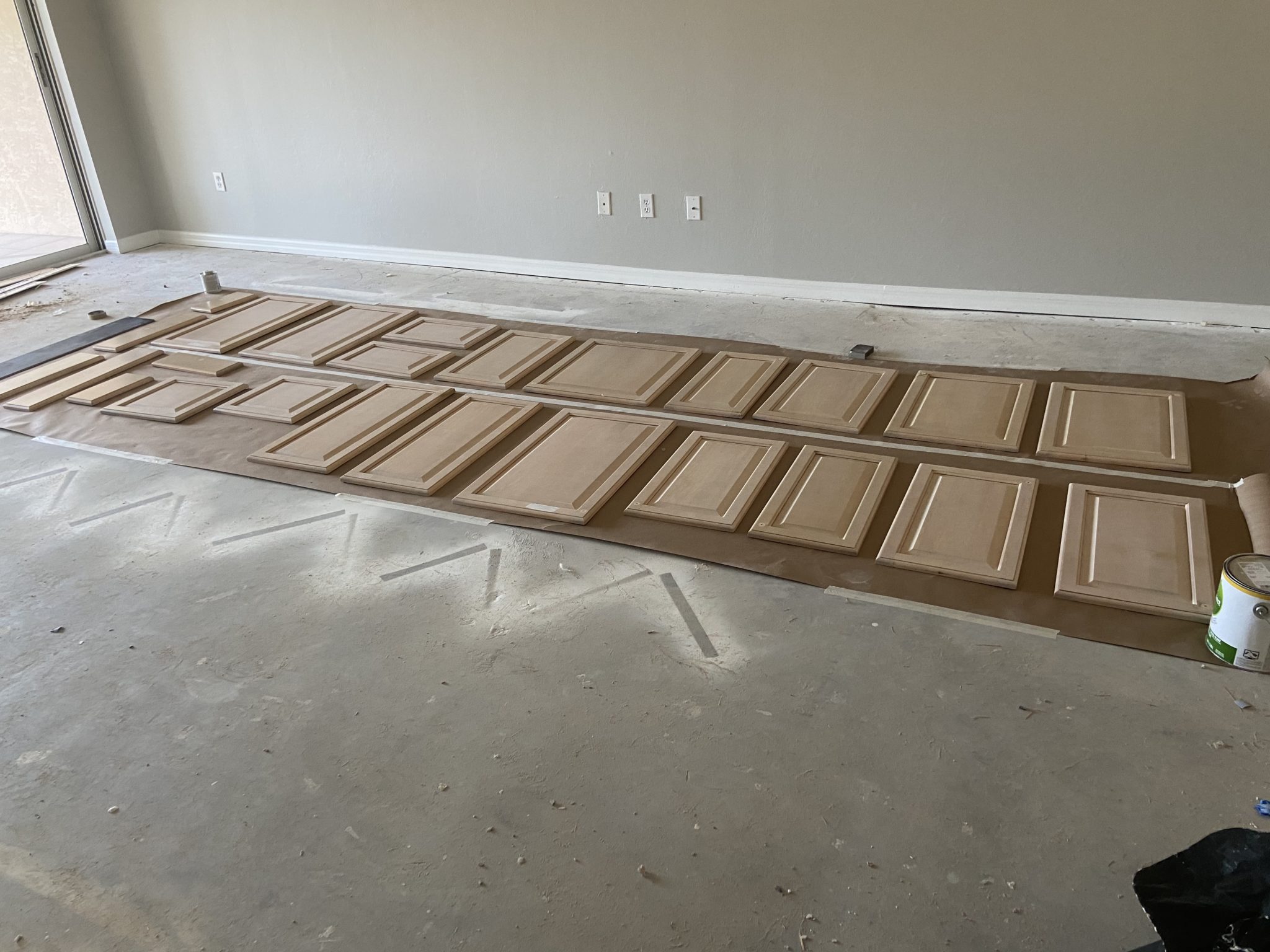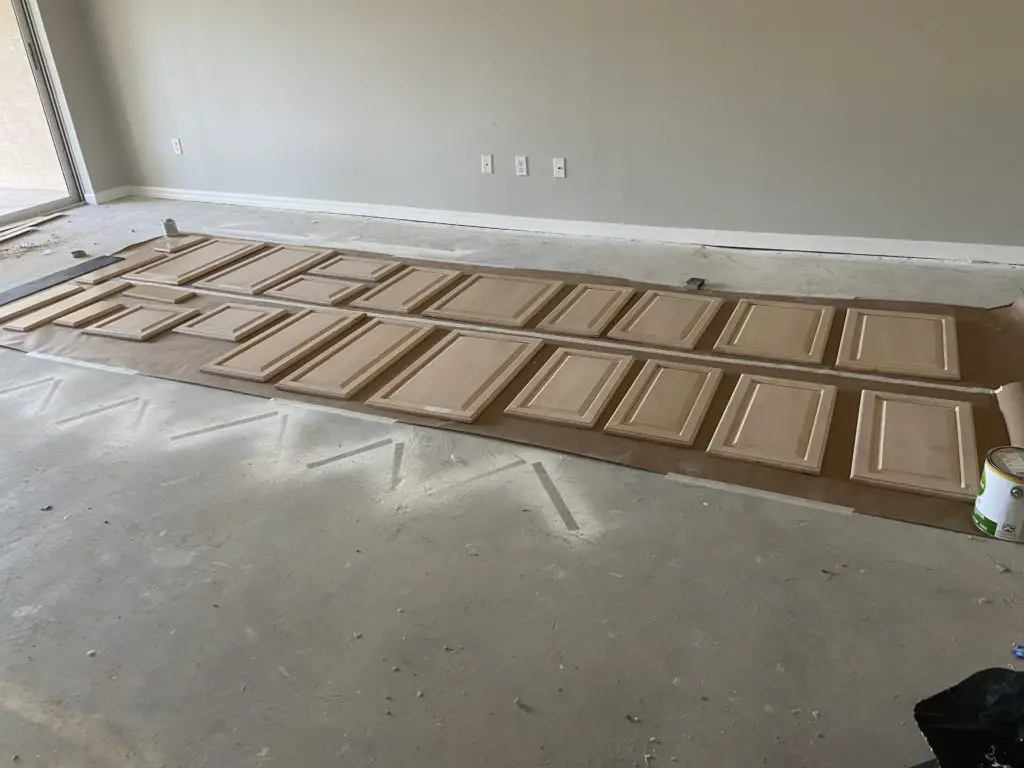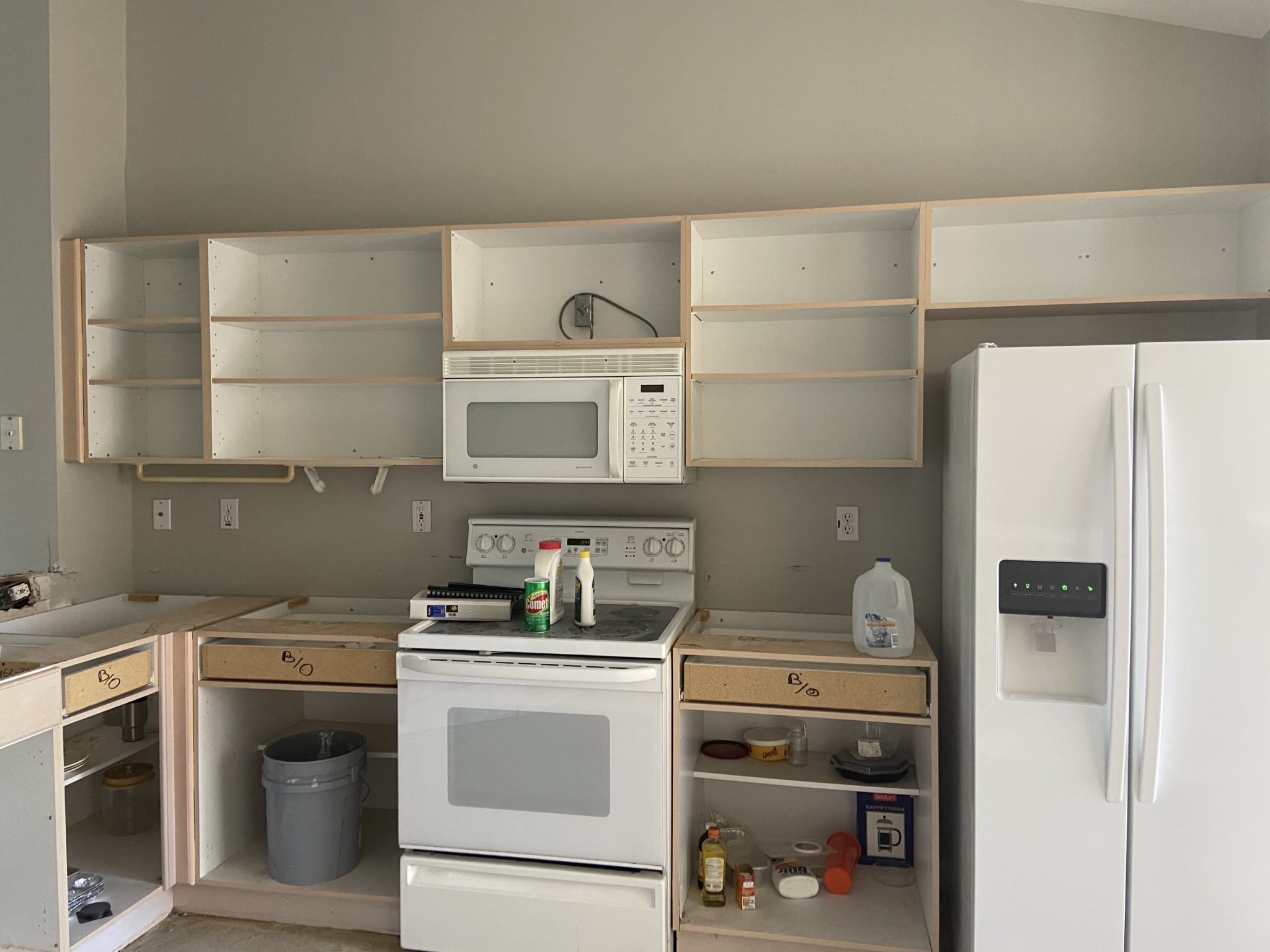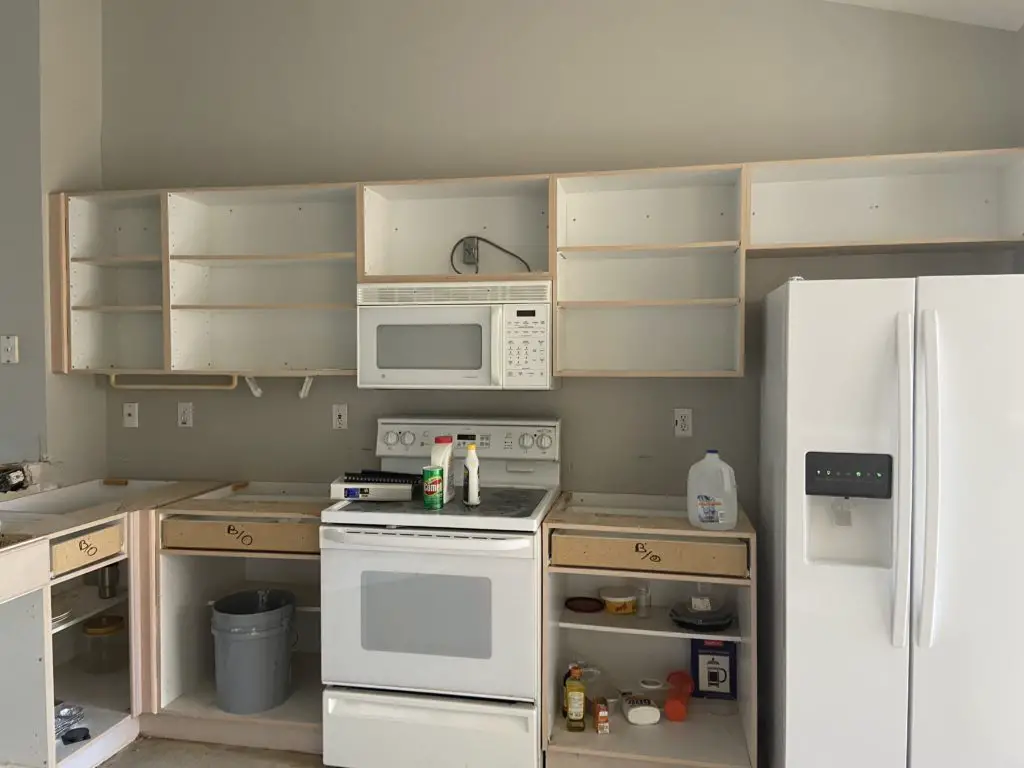 Counters next…???
Things are looking good! The counters are supposed to be installed this week and will make such a huge difference. I can't wait to see how they look. Then the beautiful backsplash, new appliances, and other finishing touches and it will look like a whole new kitchen!
Other Finishes we picked out…
Leanne and I picked out some other things for the condo including mirrors for the bathrooms, a chandelier to replace the outdated one that came with the condo, and some fun shelves to install over the toilet in the guest bathroom. See below…

We also picked out faucets and sinks for the bathrooms and kitchen. I will take pics of them as soon as they are installed.
That is about all for this week. Hope to have more finished looking pics for next week (or even later this week). Stay tuned!