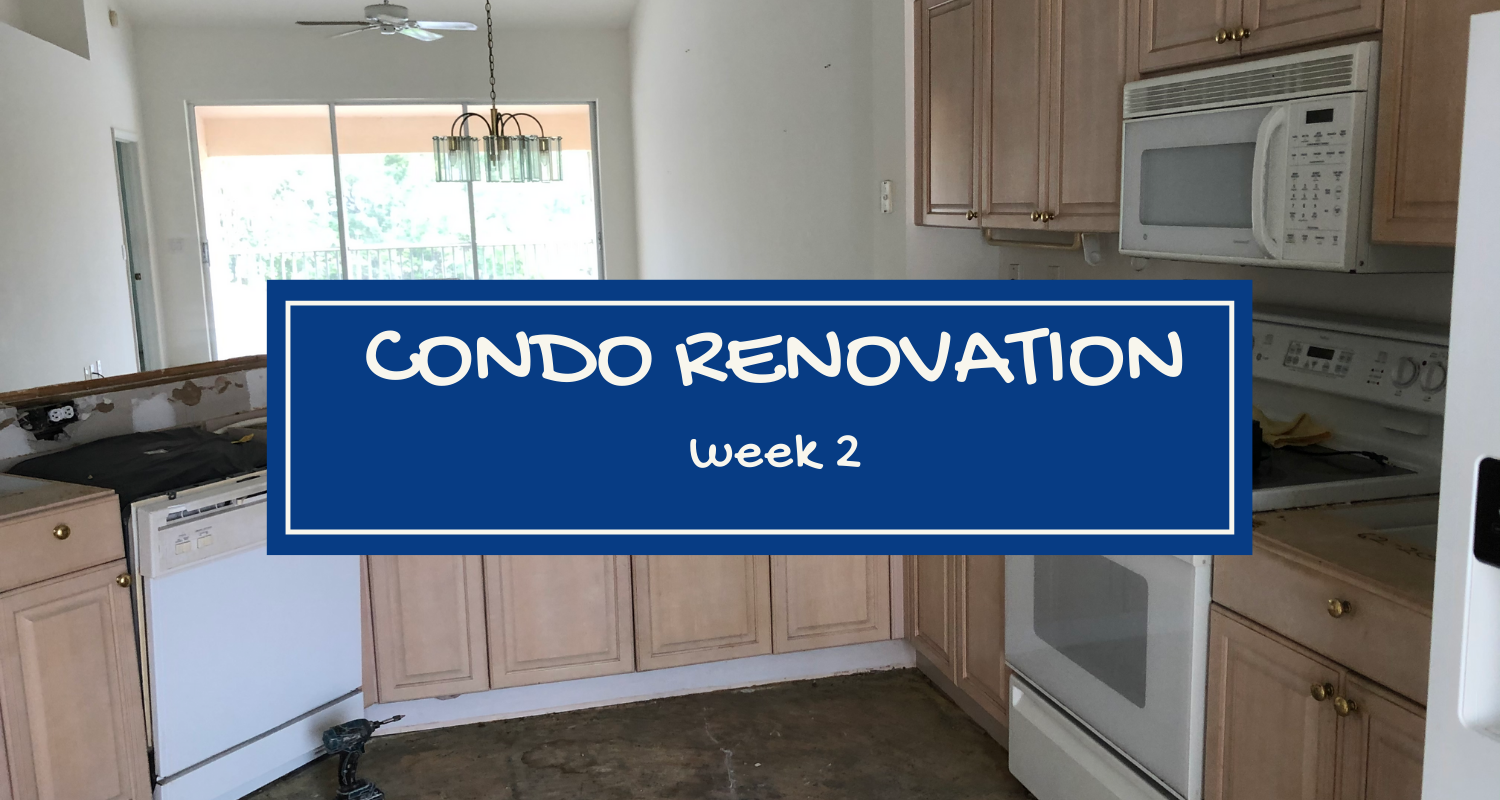 Condo Renovation – Week 2
In case you missed it last week, I told you all about how I am helping out some friends with a condo renovation. To recap, these friends (Leanne and Fred) bought a condo that needs lots of work, and asked me if I was interested in helping them pick out new finishes, paint, lighting, etc. I happily agreed!!! Once complete, they plan to use it as a rental property, and then will possibly sell it in the future.
Last week we picked out flooring for the entire condo. This week we concentrated on picking out countertops, lighting, ceiling fans, paint color for the walls, and we looked at carpeting for the staircase.
Condo Renovation Progress This Week…
The contractor was busy gutting the place all last week. All the flooring is up and gone, as well as the bathroom vanities. See ya nasty carpet and old vanities!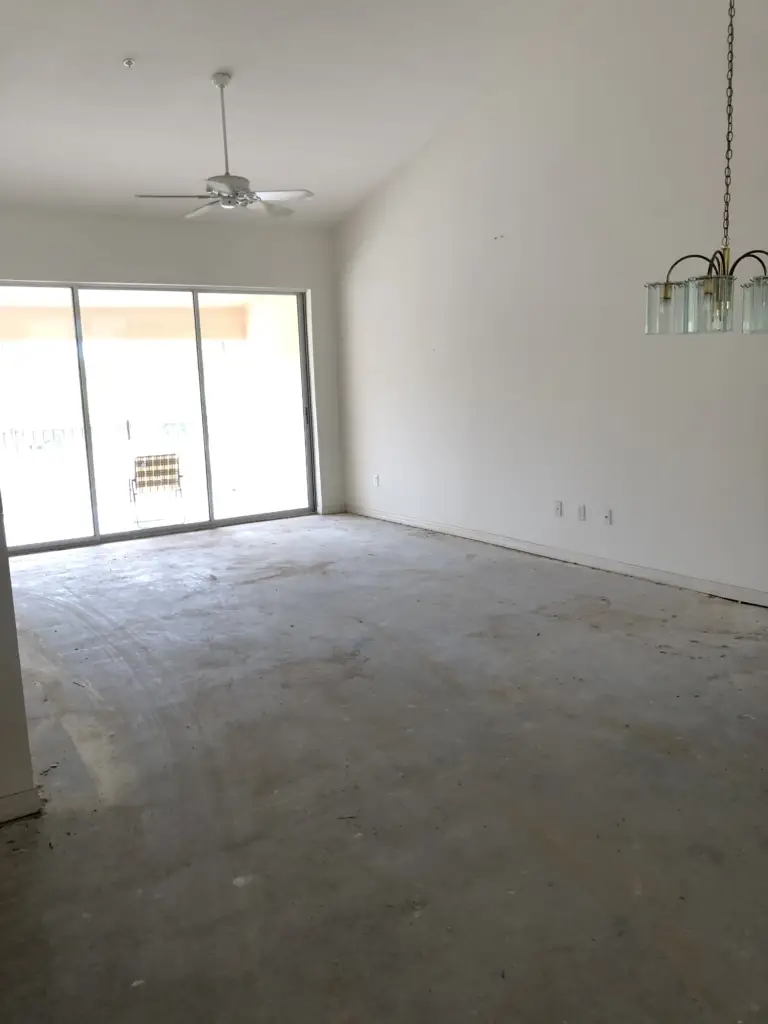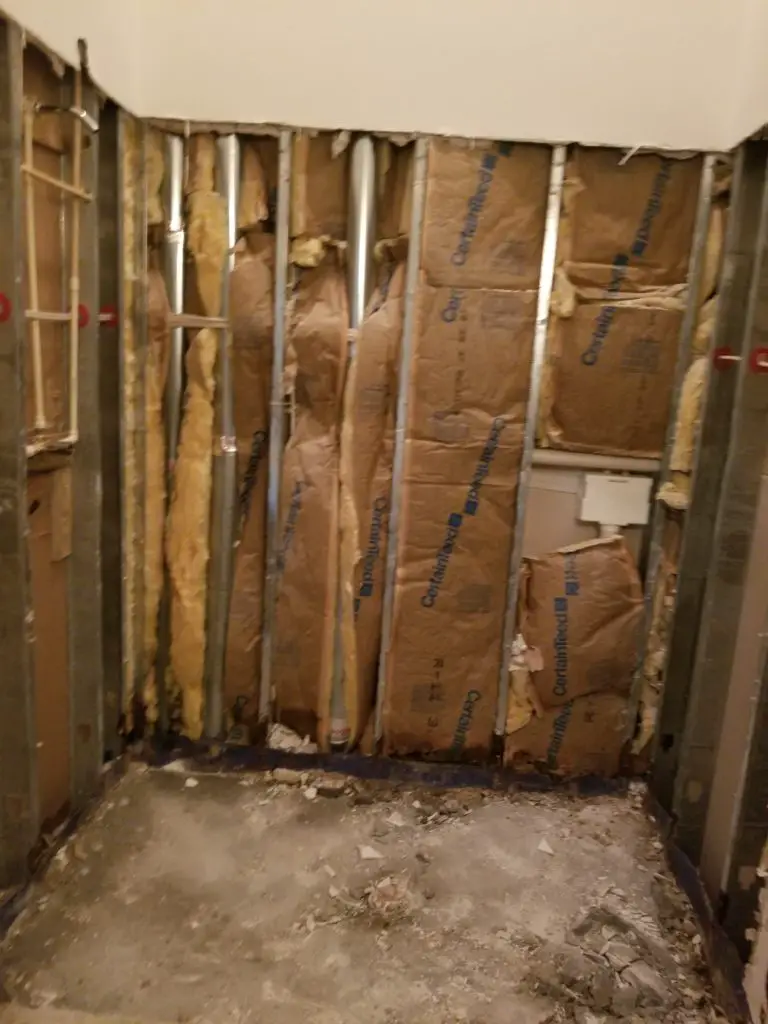 Countertops and Kitchen Design…
The contractor wanted us to pick out kitchen countertops and sent us to Home Depot. We were looking in the A and B price range (which is the lower price range) and surprisingly, they had some great options. Fred and Leanne are looking to update this condo as nicely, but also as budget friendly as possible. We chose a beautiful quartz called Smoked Pearl, see below. The cabinets are in good shape so rather than replace them they will be painted white, and the knobs replaced.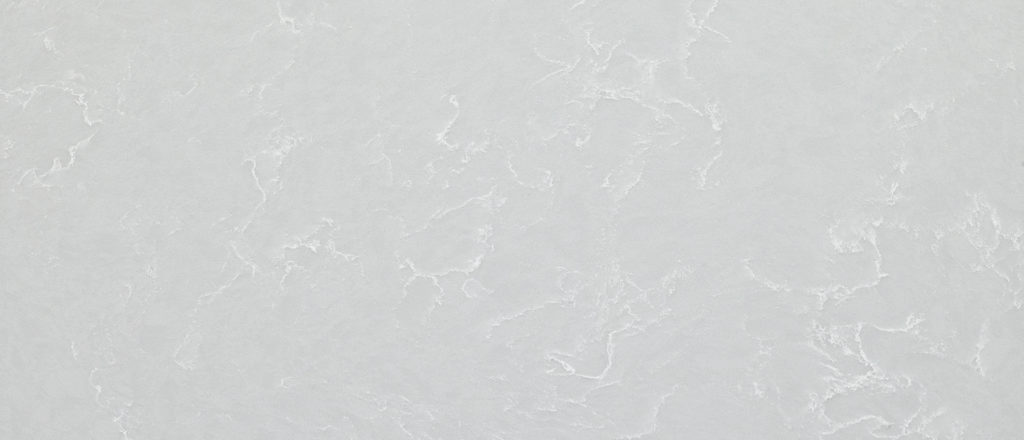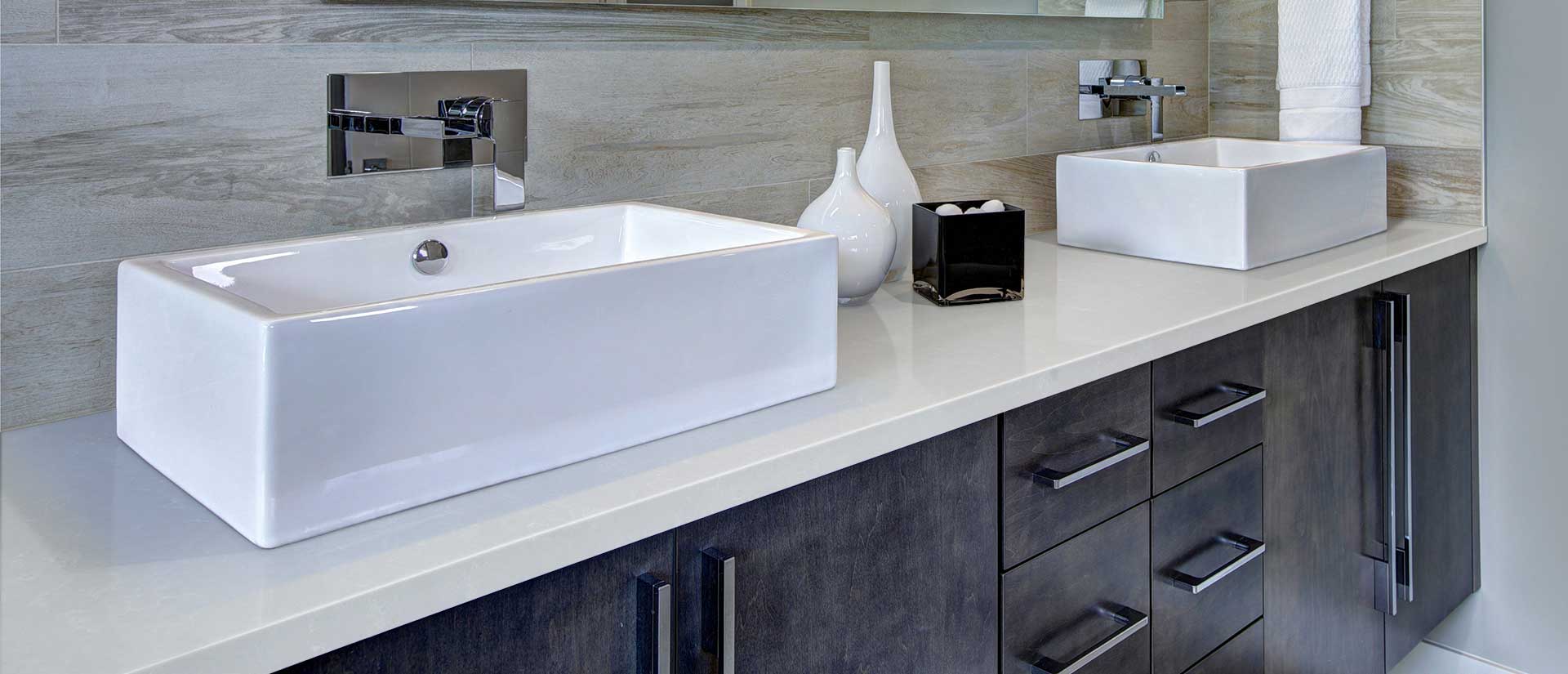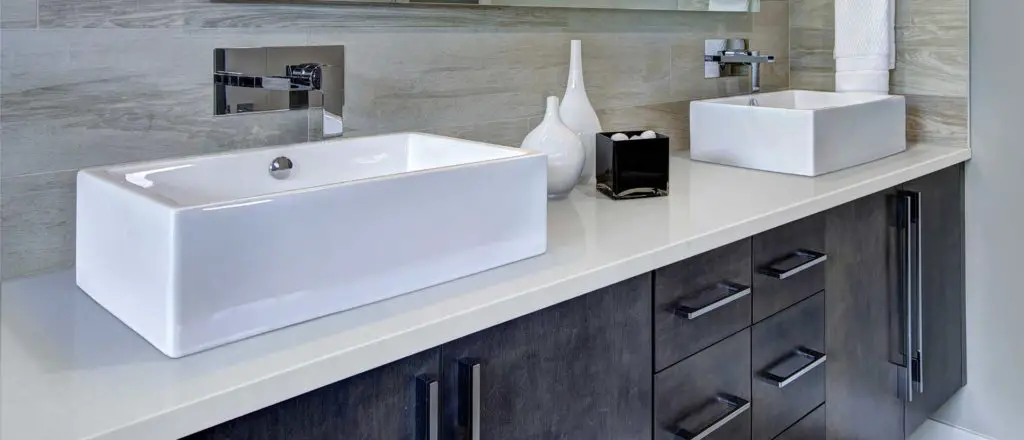 Below is a design board to show how all the finishings will look together…The grays, tans, whites and blues give it a beautiful coastal feel, which is the look they want. The paint color (for the entire condo) will be Repose Gray from Sherwin Williams, floors (for the entire condo) will be Cyrus Acadia, the kitchen backsplash will be a beautiful blue subway tile, and the cabinets will be painted white, with new knobs.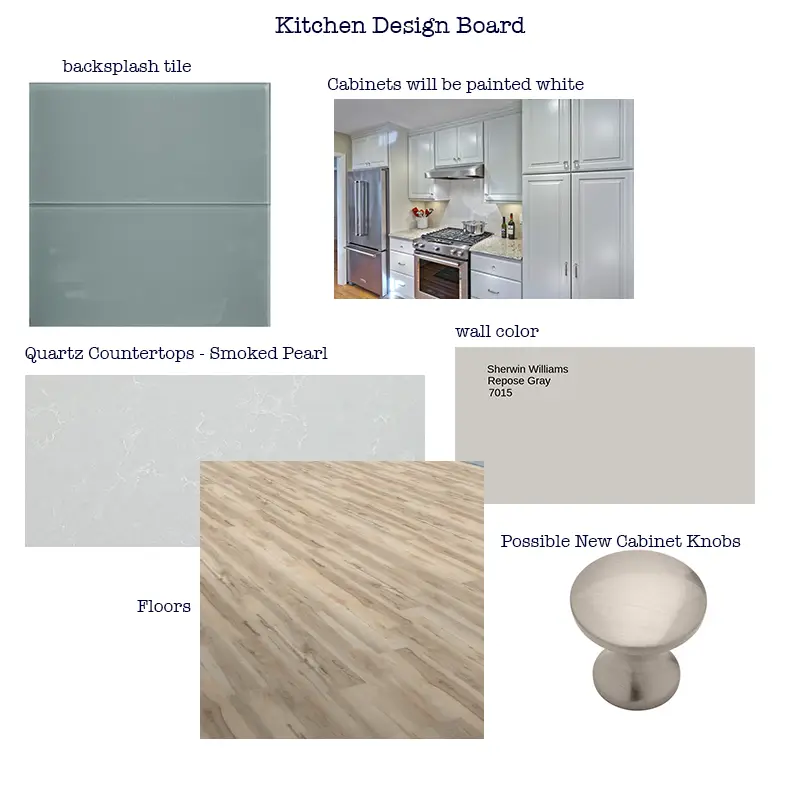 Below is how the kitchen looks now. I am pretty confident that it'll be a huge improvement with the above finishes. What do you think?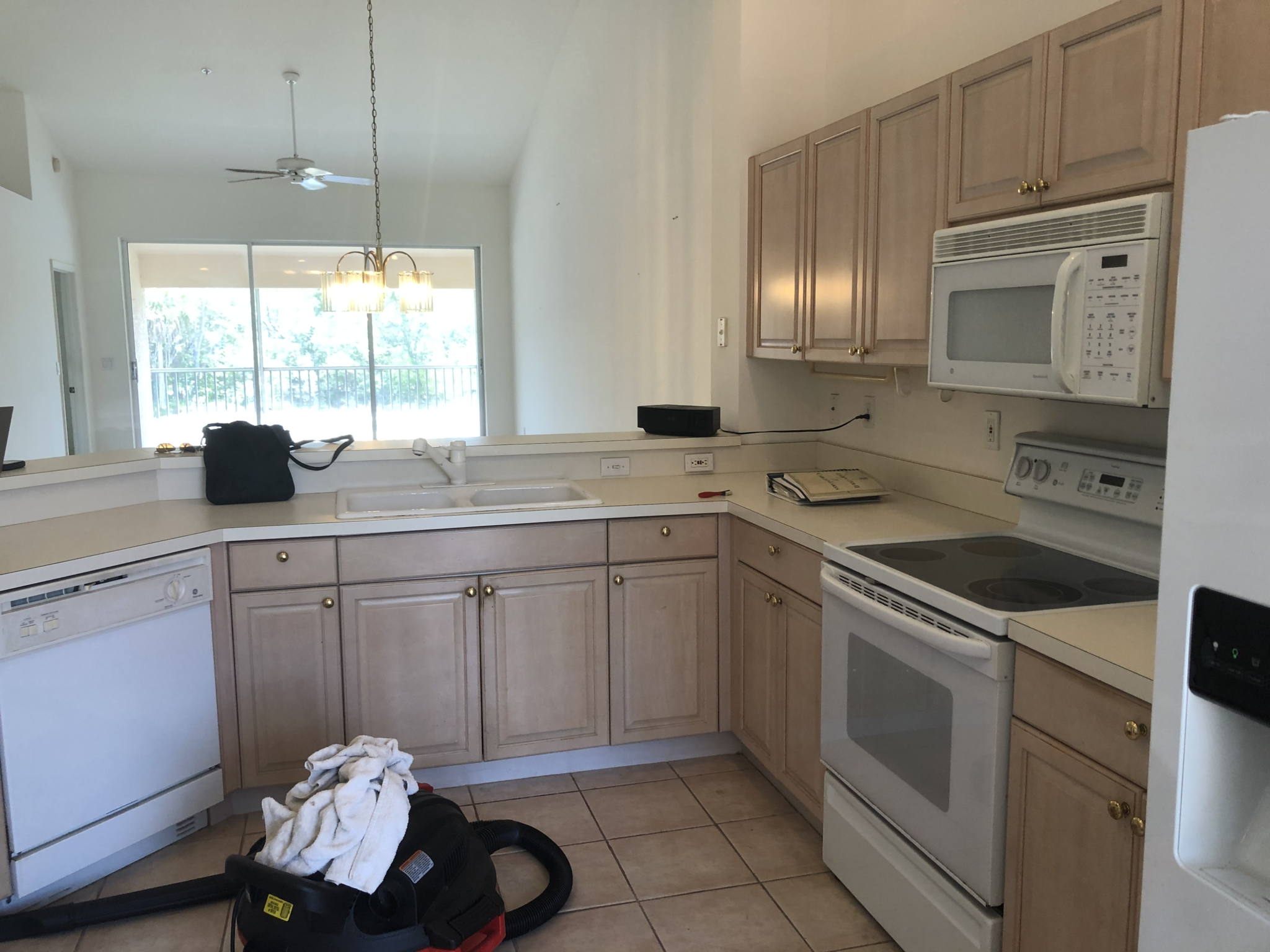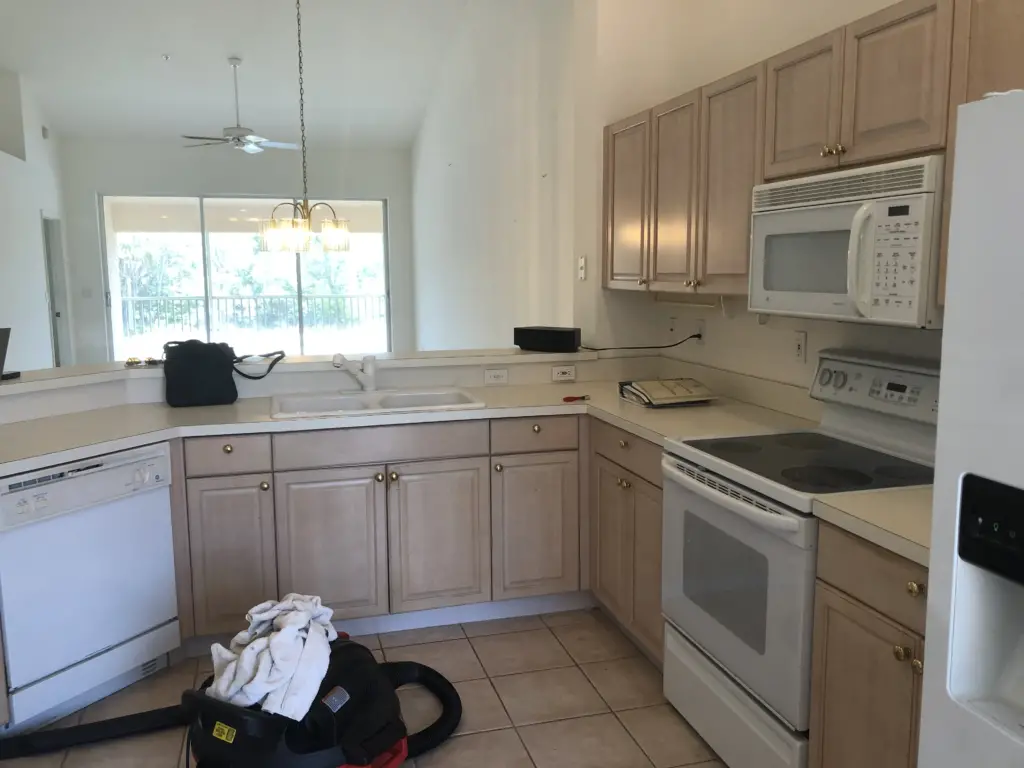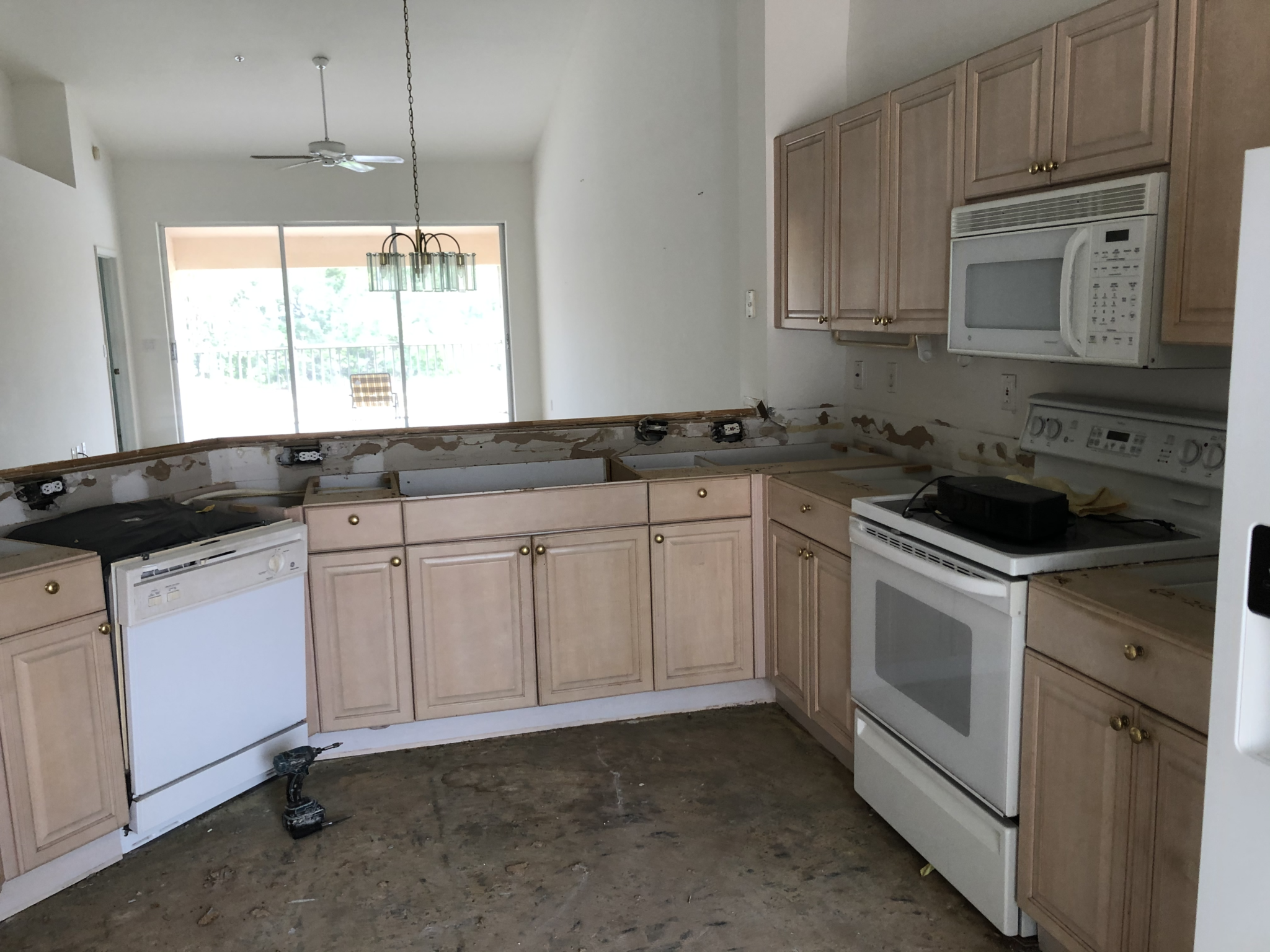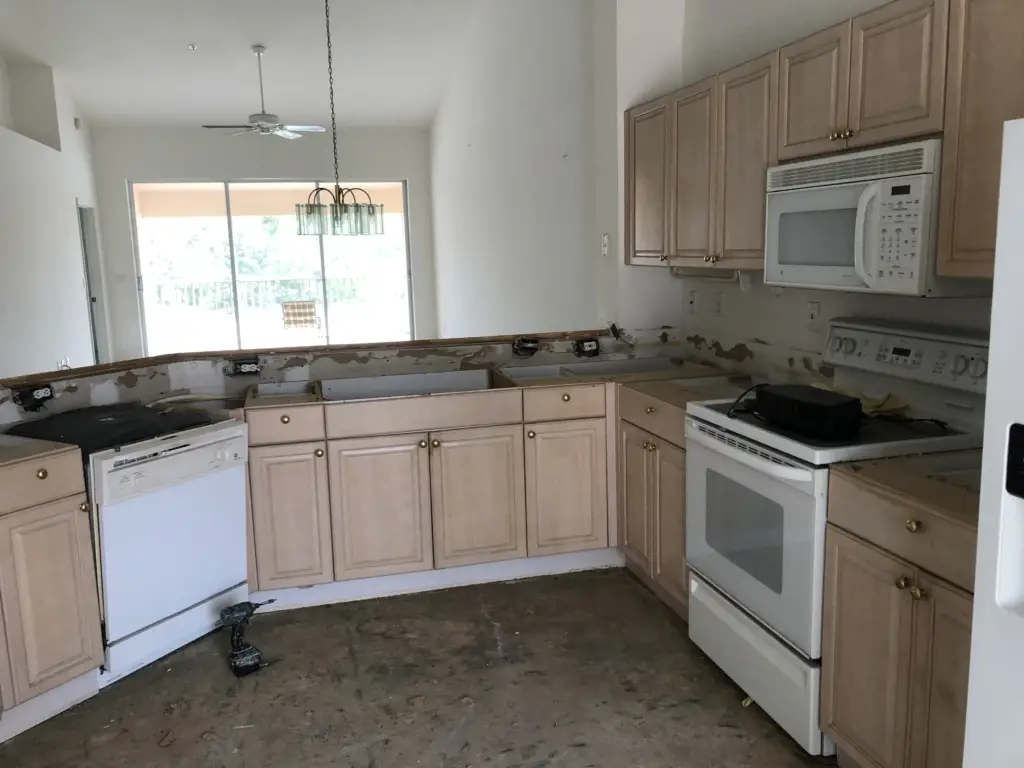 Bathrooms…
We chose simple, white, shaker style vanities for the bathrooms. The master will have a double sink with a mirror and light over each. We looked at lighting options but nothing has been purchased yet. We did find some great, inexpensive options at Home Depot (shown in the design board below.)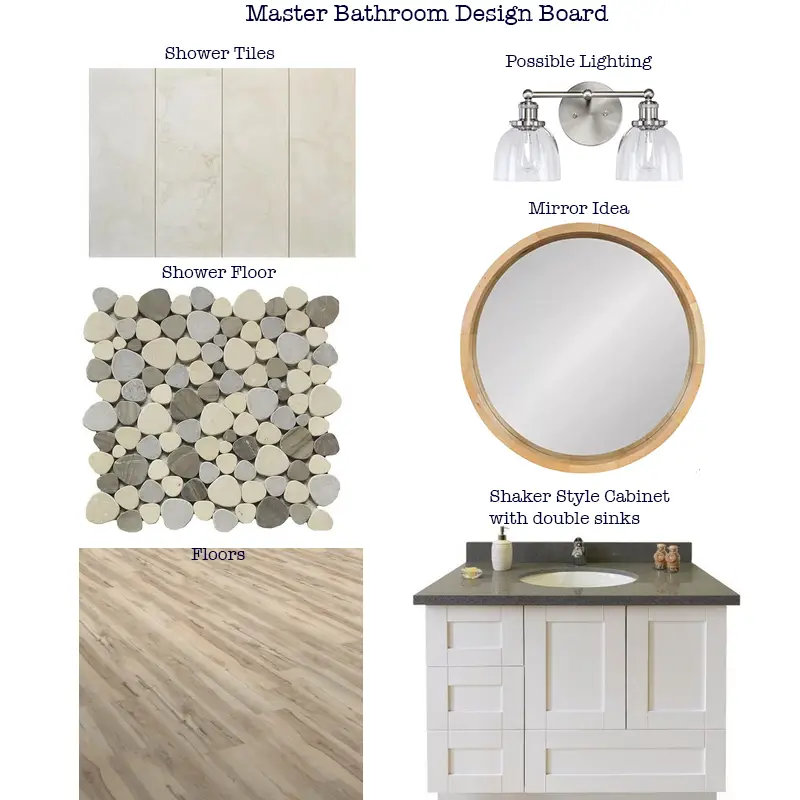 Leanne and I also went to a local lighting store called Wilson Lighting. They have SO MUCH stuff in almost every price range. Everything from ceiling fans, to chandeliers, to decorative accessories. Needless to say, we found some good options in there too. How amazing is that teardrop chandelier? We aren't quite ready for lighting at this point, but at least we have some good options when the contractors are ready.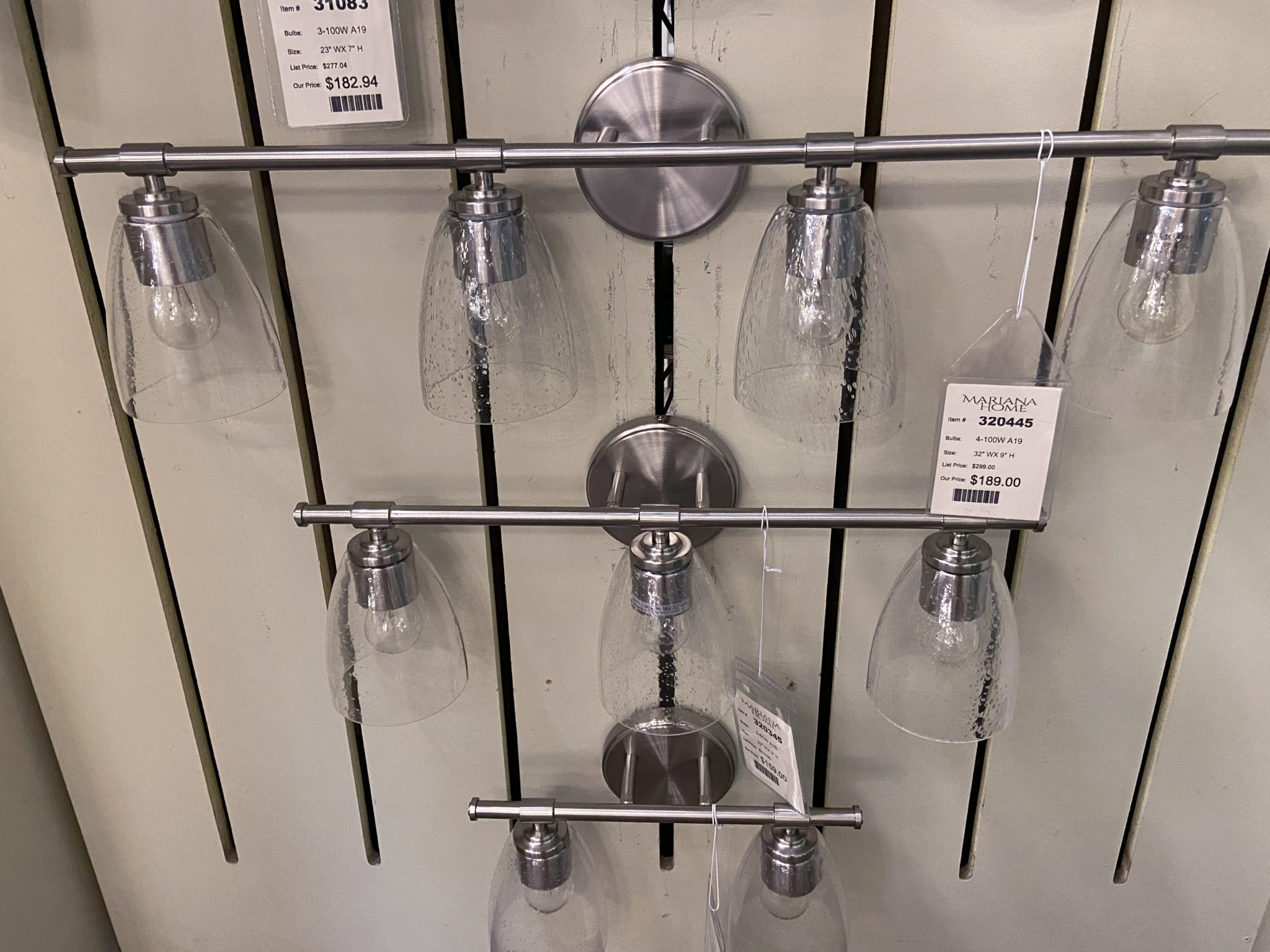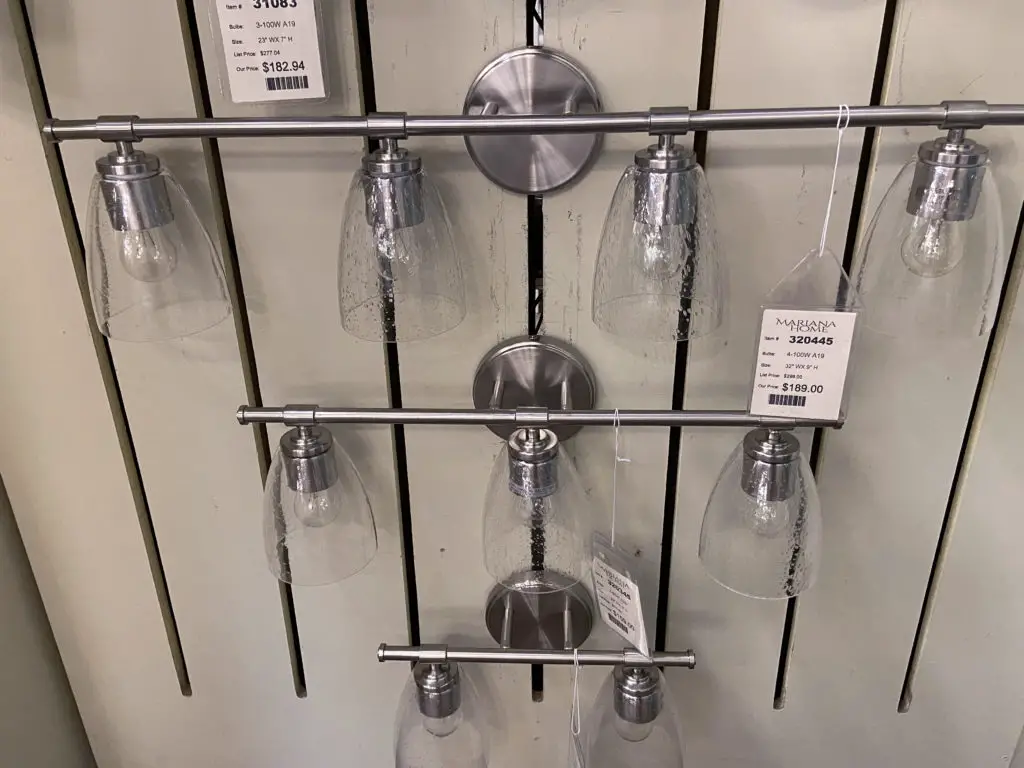 Ceiling Fans…
Fred found a great deal on these ceiling fans from Costco, on sale for $99. What a bargain. He ordered 1 for each of the 3 bedrooms. We will find a larger one of the living area.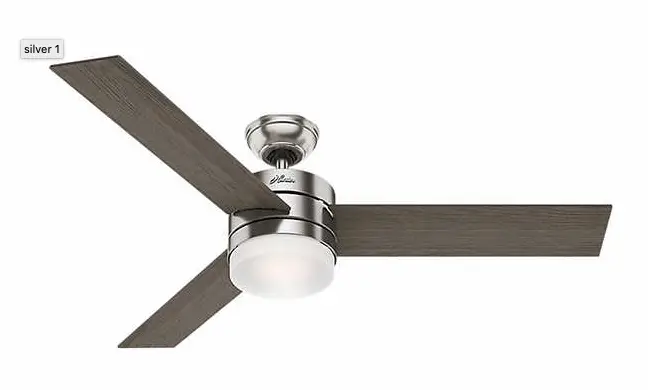 We looked at a few other things, but nothing we are ready to order yet.
That is about it for this week. What do you think so far?
Stayed tuned for Week 3.