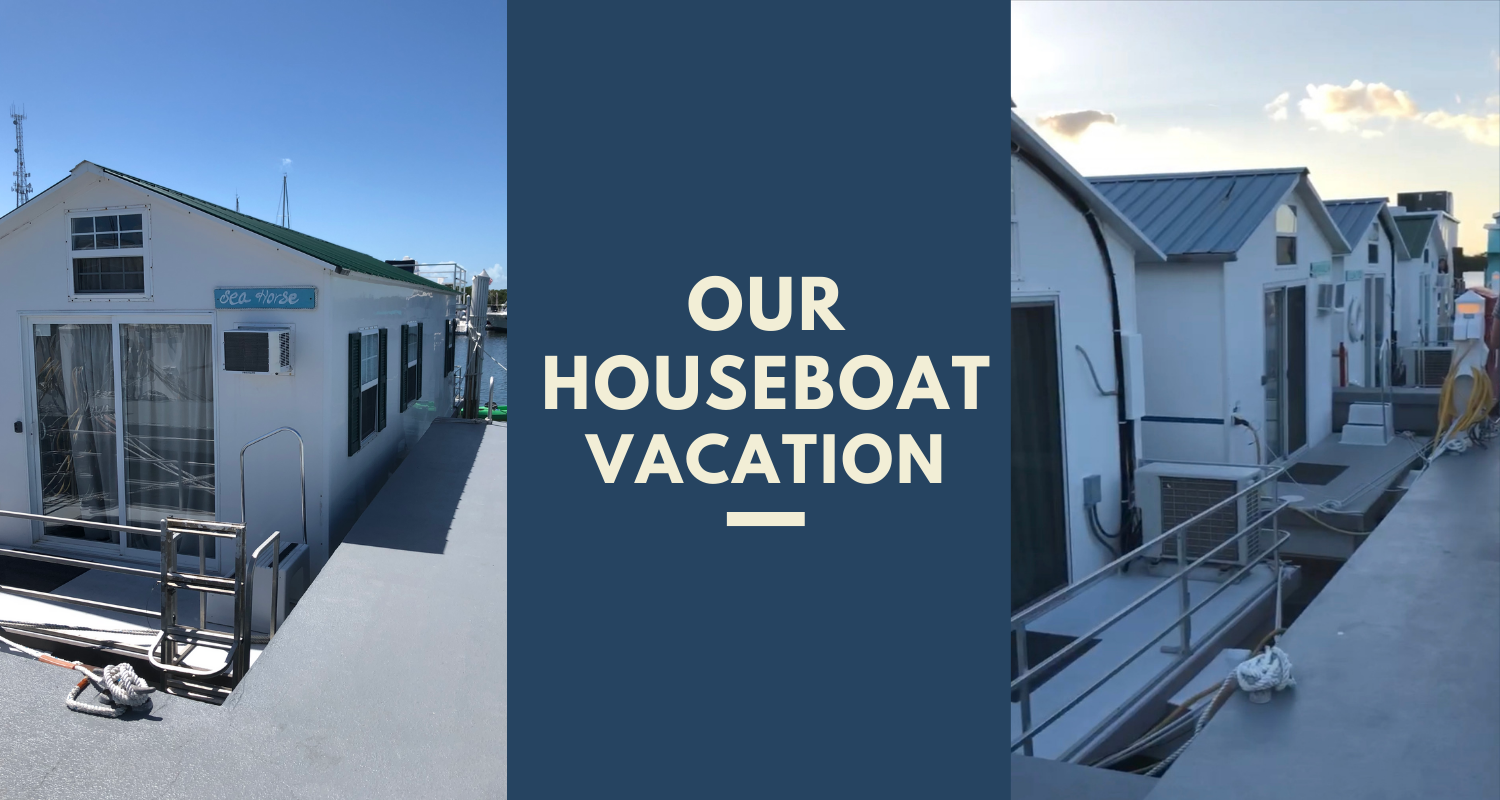 Have you ever slept on a houseboat or wanted to? Well, we did just that a few weeks ago in the Florida Keys and loved it! Read on for more details about our Houseboat Vacation…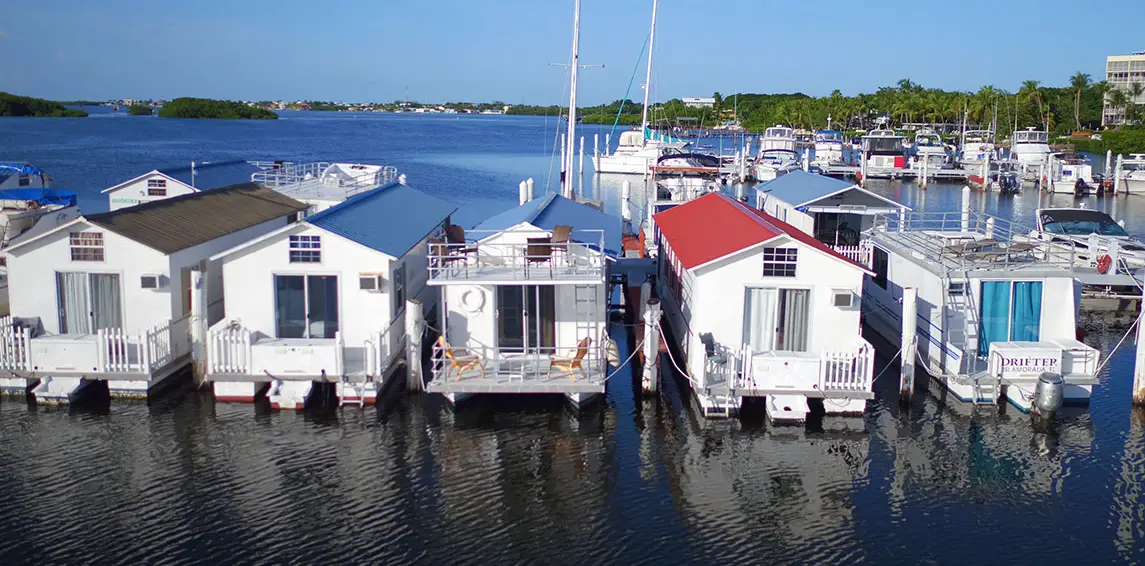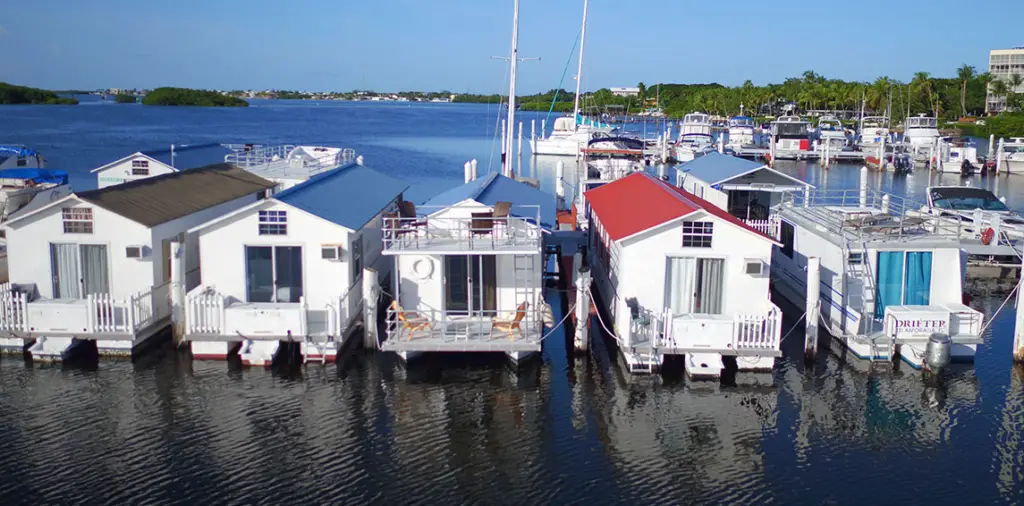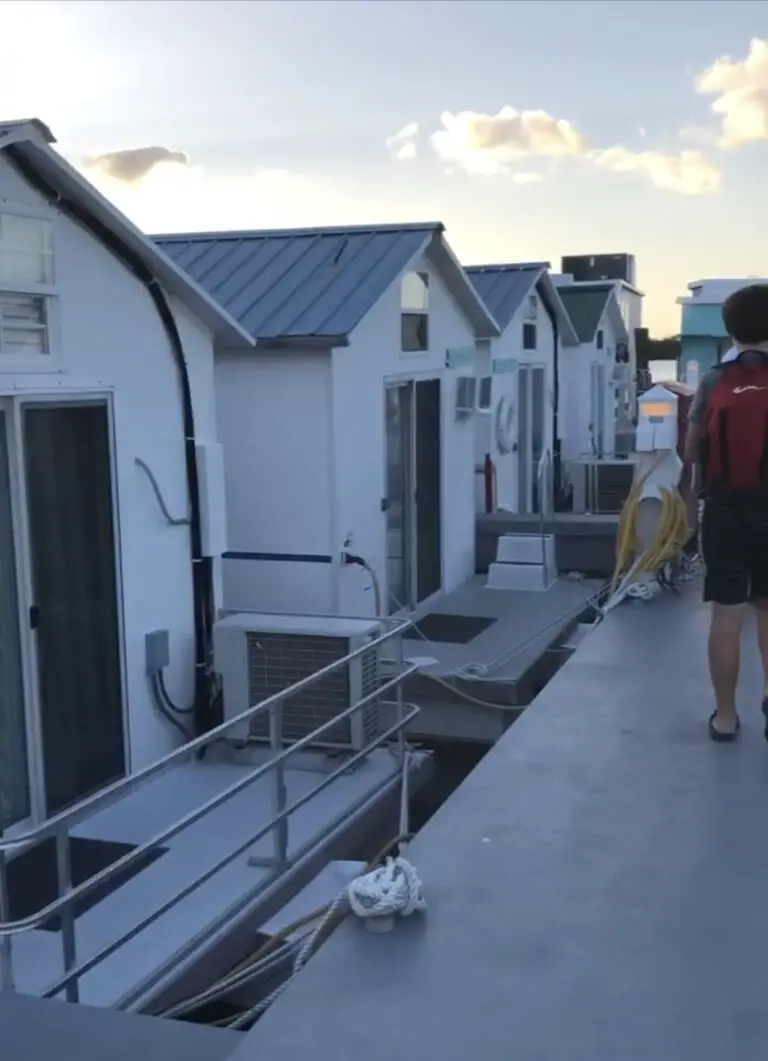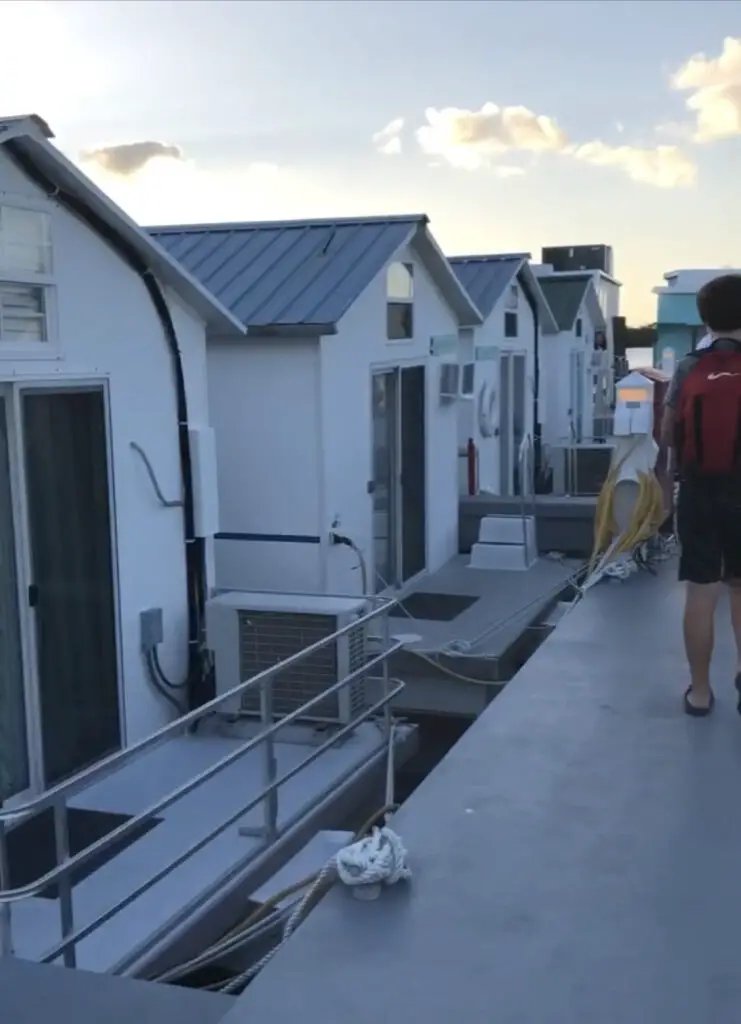 *This is not a sponsored post. We just enjoyed ourselves and wanted to share.
My husband found this fun spot called Mangrove Marina where you can rent a houseboat! We thought, hey, that's a little different, lets try it. We booked a trip with our friends and we all had a great time! It was very fun and very relaxing. We already booked a return trip for May.
Where to stay…
Mangrove Marina is located in Tavernier, Florida, which is the Key just past Key Largo. This place is a full service boat marina that also has a small fleet of houseboats for rent. They are all a little different, but most of them sleep 4 – 6 and a few even sleep more than that. All have kitchens, bathrooms, AC, TV, and Wifi.
A look inside…
Our boat, Sea Horse, had 2 full beds and a loft area that included 2 twin beds. It was so nice having the extra bed. My husband and I are used to sleeping on a king bed at home, so sharing a small bed with my husband would have been tight (and sometimes he snores!). Here are some photos.
The houseboat also had a great back deck where we spent a lot of time and an upper deck too where the kids enjoyed hanging out.
And here are some pictures of the Dolphin which is the boat our friends stayed on. It was basically the same, with one less bed and a larger kitchen and living area.
We brought our kayak and tied it to the back of the houseboat. It was fun for the kids (and adults) to jump in it and kayak around the marina.
Marina Details…
The grounds of the marina were pretty great too. It had a nice pool, tiki bar area (which wasn't open due to COVID restrictions), nice bathrooms, showers, laundry facilities, dressing rooms and more.
Does it move???
A couple of friends wanted to know if the boat moves a lot. It does move with the waves/wake. For example, during the day there were boats entering and exiting the marina which caused some wake and the houseboat to move, but overall it wasn't to bad. However, at night the water got very still and barely moved at all.
Can you actually boat with a houseboat???
No, these boats are not drive-able. These houseboats are simply meant for sleeping and not for taking out on the water. Mangrove Marina does offer boat rentals if you want to go boating, or you can bring your own boat or kayak/canoe/paddleboard.
To sum up, we enjoyed our experience and will be back for another visit soon! Have you ever stayed on a houseboat?
You can read more our of House Travel adventures here.