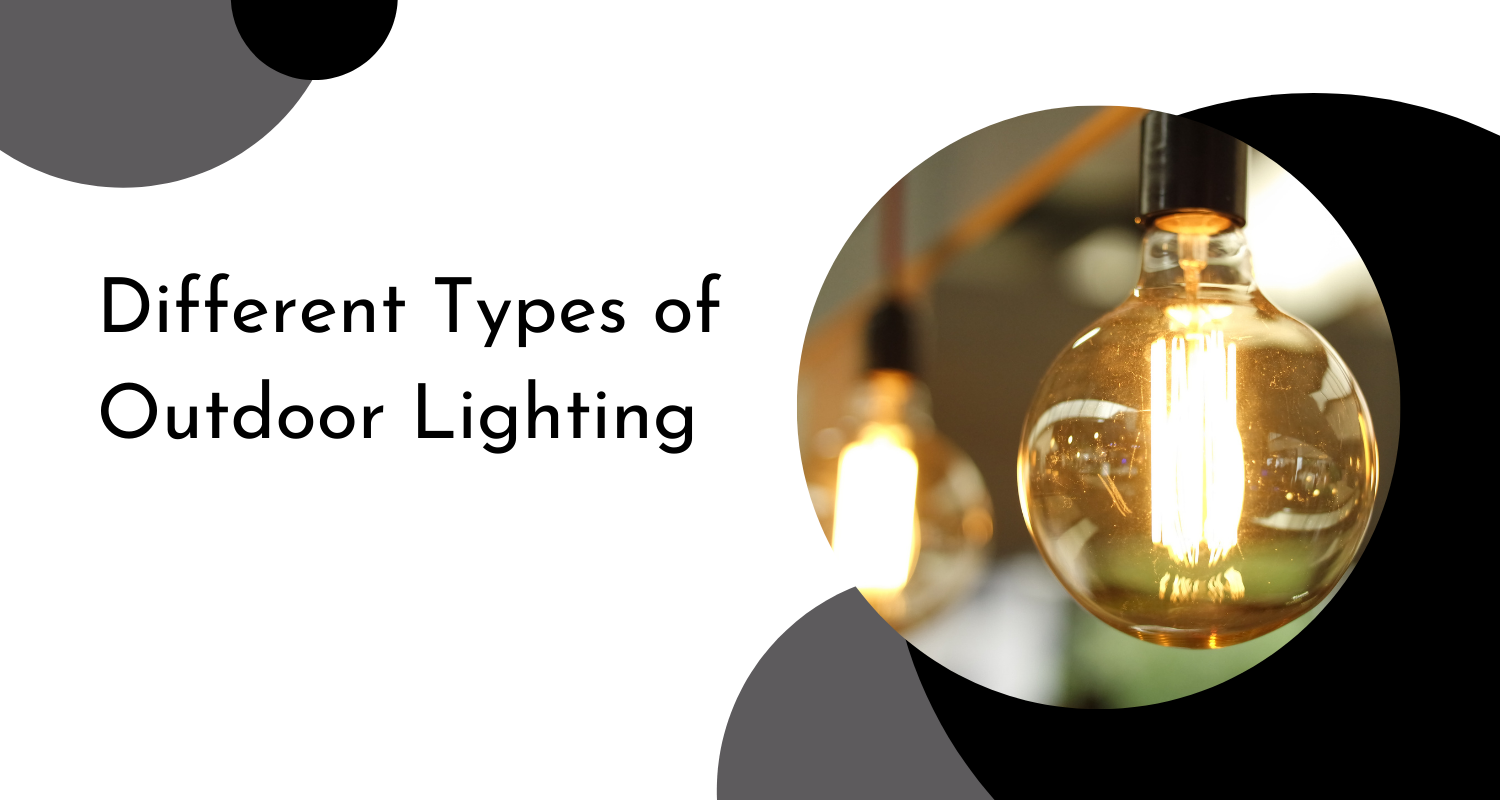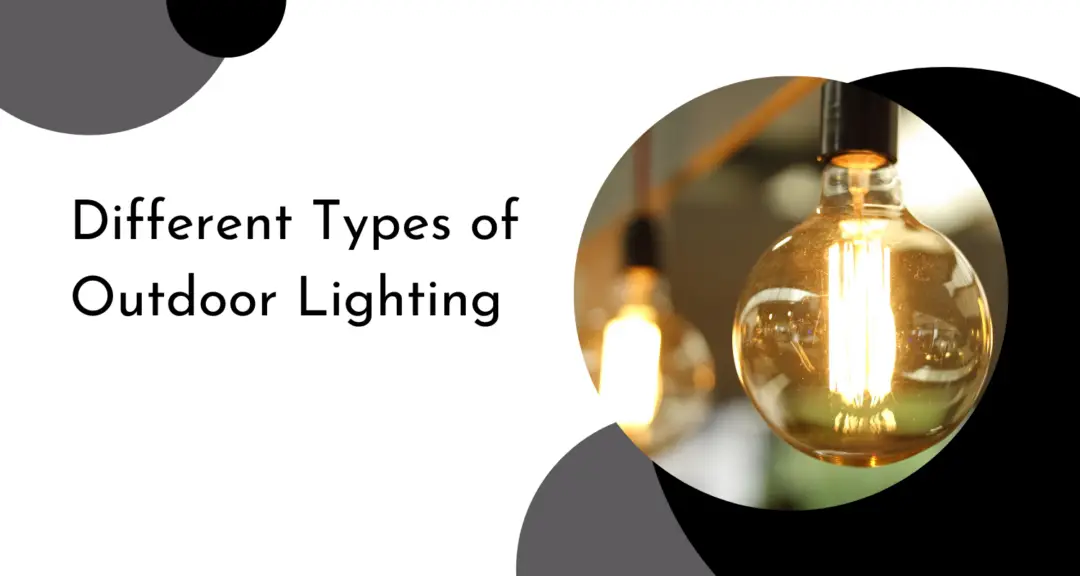 What Are the Different Types of Outdoor Lighting Available Today?
You might think that outdoor lighting is only used to ensure that you do not trip or bump into something in the darkness. However, the lights have long surpassed their functional role and now also serve as a decoration. If chosen correctly, they can significantly enhance the elegance of your estate.
Outdoor lighting comes in many different forms, and depending on the desired effect, you might choose a different kind. Their abundance may overwhelm you at first, but if you research a little bit, you will quickly find the best lighting that will highlight the finest parts of your home. 
Read this article to find out about different outdoor lighting you might choose to put in your yard!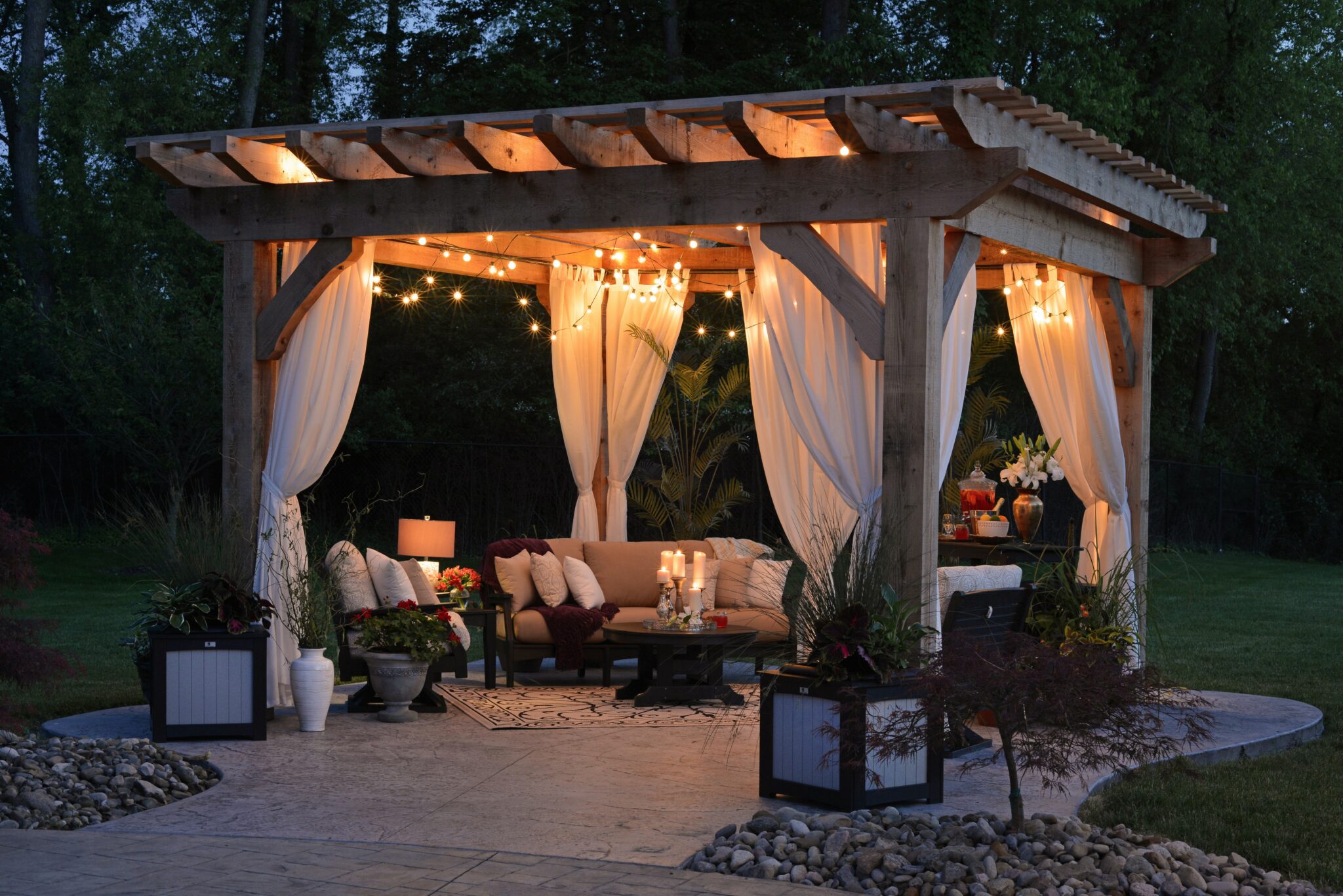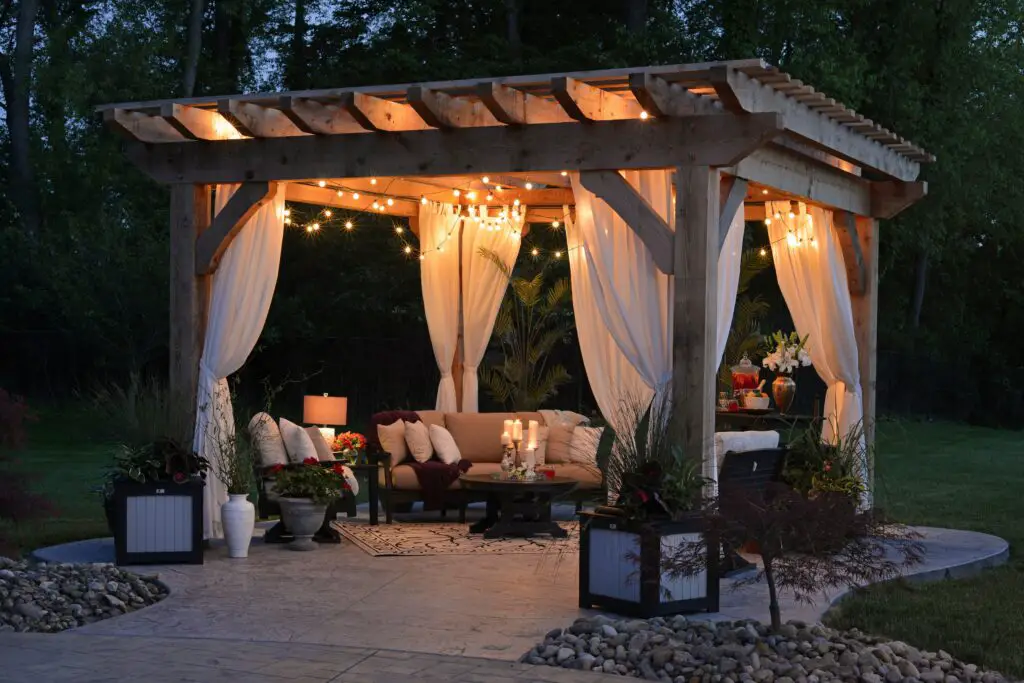 Types of Outdoor Lighting
Ambient Lighting
Ambient lighting is a type of lighting that sets the tone of your property and creates a particular mood. Its primary function is to create a great atmosphere and highlight the distinctive features of the area. To achieve this goal, you can use a variety of lights – from pathway lights to lanterns.
Ambient lighting should be used in smaller areas of your house. You can use it to make your garden look mysterious and romantic at night, as well as add to its safety. The lights will not only ensure that you will not trip but also add a certain flair to your landscape design.
What is more, if you want to add a decorative touch to your property, you can opt to use strings of colored lights powered by portable generators. It will illuminate your house and add a festive feel to your outdoor space, as well as create an overall feeling of safety and well-being.
Task Lighting
You might think that the task lighting is only suitable for the inside of your home. However, you can apply it outdoors, too! Such lighting can be used to ensure the safety of your family and guests. They can help you find your way to the garage or shed, as well as ward off a potential burglar.
Task lighting is best for small areas, such as stairs, steps, and decks. On top of that, it works great for illuminating intricate pathways and driveways. You can choose any design you want, ranging from regular spotlights to something unusual, such as heart-shaped lights.
Accent Lighting
You can use accent lighting to highlight specific points in your lawn or garden. The main purpose of accent lighting is to draw attention to certain elements of your property, such as a water feature, your favorite flower bed, and your house's architectural details. For example, if you have an elaborate pathway that you want to show off, you can highlight its unique features by using accent lighting. 
What is more, accent lights are available in different sizes and designs, which means that you should be able to find something that will suit your needs perfectly!

Things to Consider When Choosing Outdoor Lighting
Having found a few options that suit your taste, you will need to address a few practical concerns. Here are some of the things that you should pay attention to before selecting the best outdoor lighting for your house!
Position. Before installing any kind of lighting, make sure that you know where you want to place it. If you want to light up the area around the pool, for example, you might want to place a few lights along its side and on tall posts that will illuminate the entire area.
Maintenance. If the outdoor lighting that you choose requires regular maintenance, take this into account when making decisions. Some lights require frequent clearing of debris and cleaning of glass panes.
Weatherproofing. As a rule of thumb, most outdoor lights are made from durable materials that can withstand rough weather conditions. However, if you live in an area that is prone to strong winds, you might want to steer clear of string lights.
In Conclusion
Now you know everything you need to make an informed decision when shopping for outdoor lighting. You should be able to find the perfect lights for your home without any issues, and having done that, you will be able to enjoy your backyard more than ever before!
The options for outdoor lighting are numerous and diverse. It is up to you to decide which one will illuminate your property best. From ambient lighting to accent lighting, from simple post lights to ornate lanterns – the choice is yours!
If you are looking for a trusted professional that will help you select the lighting that will complement the decor of your house, it is recommended that you contact a professional lighting service provider. Ideally, you should look for one who can offer a wide selection of services, including installation, maintenance, and repairs. Good luck!