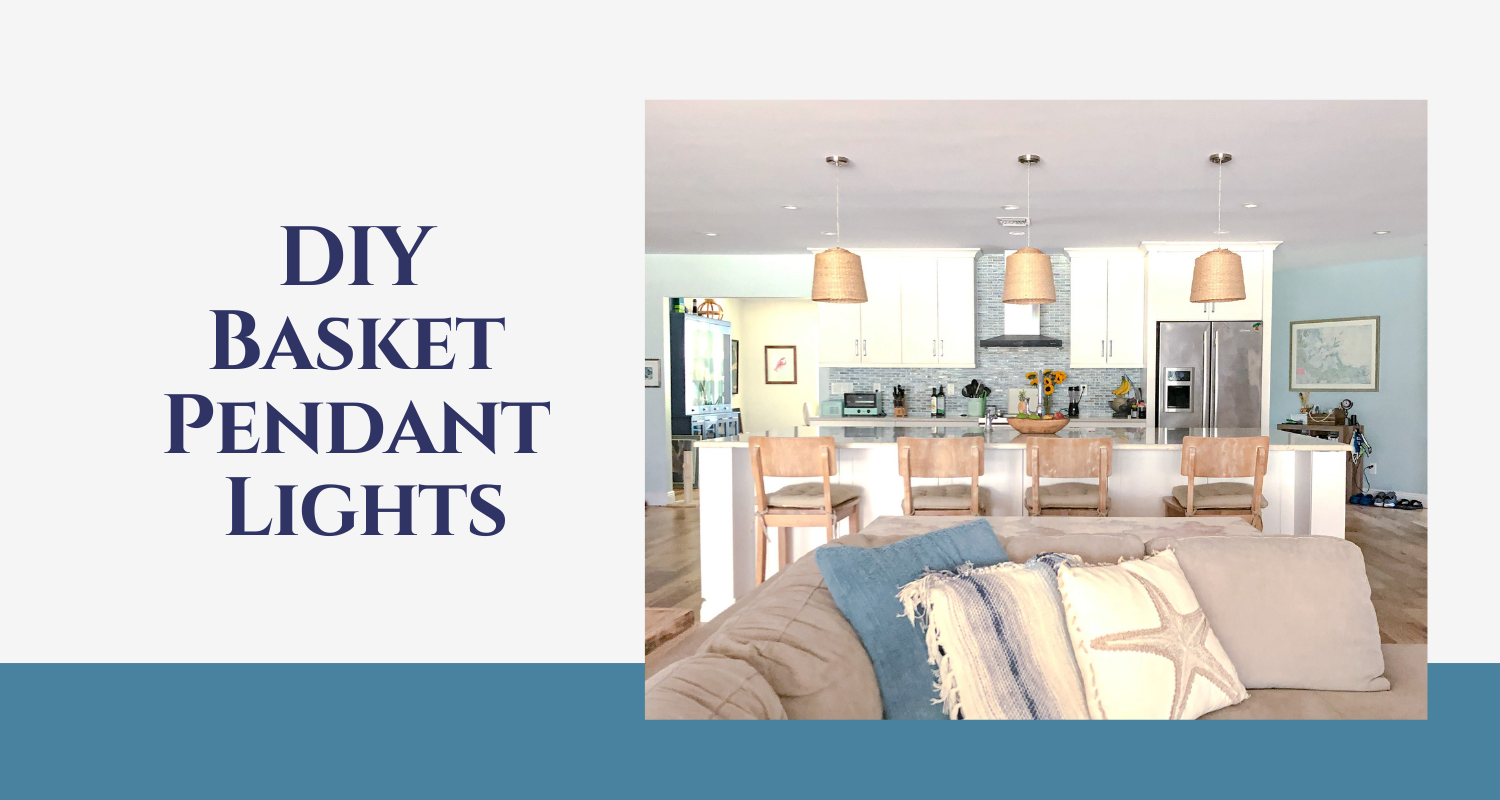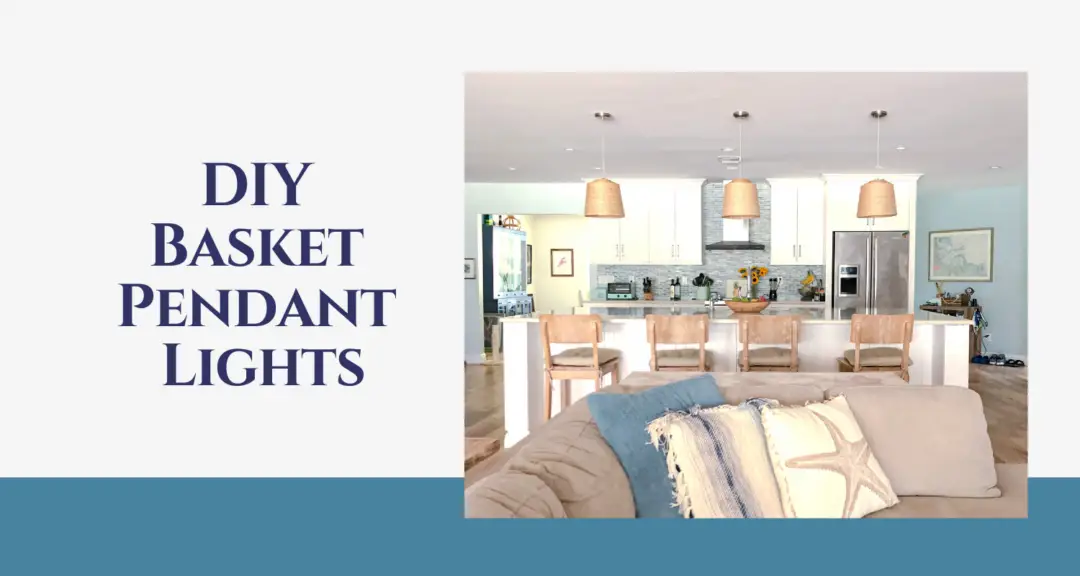 DIY Basket Pendant Lights
I love the look of the seagrass pendant lights you can find at Serena and Lily, Pottery Barn and West Elm (to a name a few places), but didn't love the price tag. I saw a DIY Basket Pendant tutorial online and thought I'd give it a try.
For this project I bought these baskets at Target for $10 a piece and decided even if I messed them up I'd be okay with losing $30. This did prove to be a bit of a DIY disaster actually, but I was able to figure out a way to make it work and actually love how they turned out. Here is how…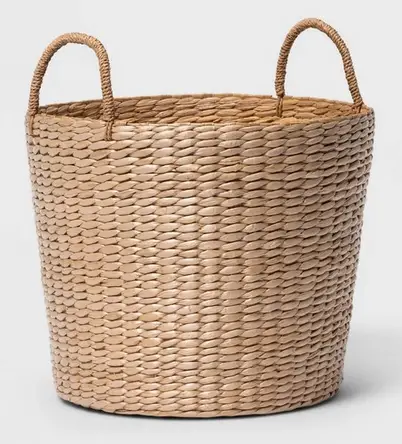 After reading the tutorial online, this project looked so easy. She was able to take her pendants down (just the globe part, not the entire light), simple cut a hole in the top of the basket for the light and screw the pendant back on underneath the basket. Easy peasy. HOWEVER, this was not the case with my lights. I was NOT able to screw just the glass pendant off. Maybe there is a way to do it, but I couldn't figure it out. Soooo, what was I to do????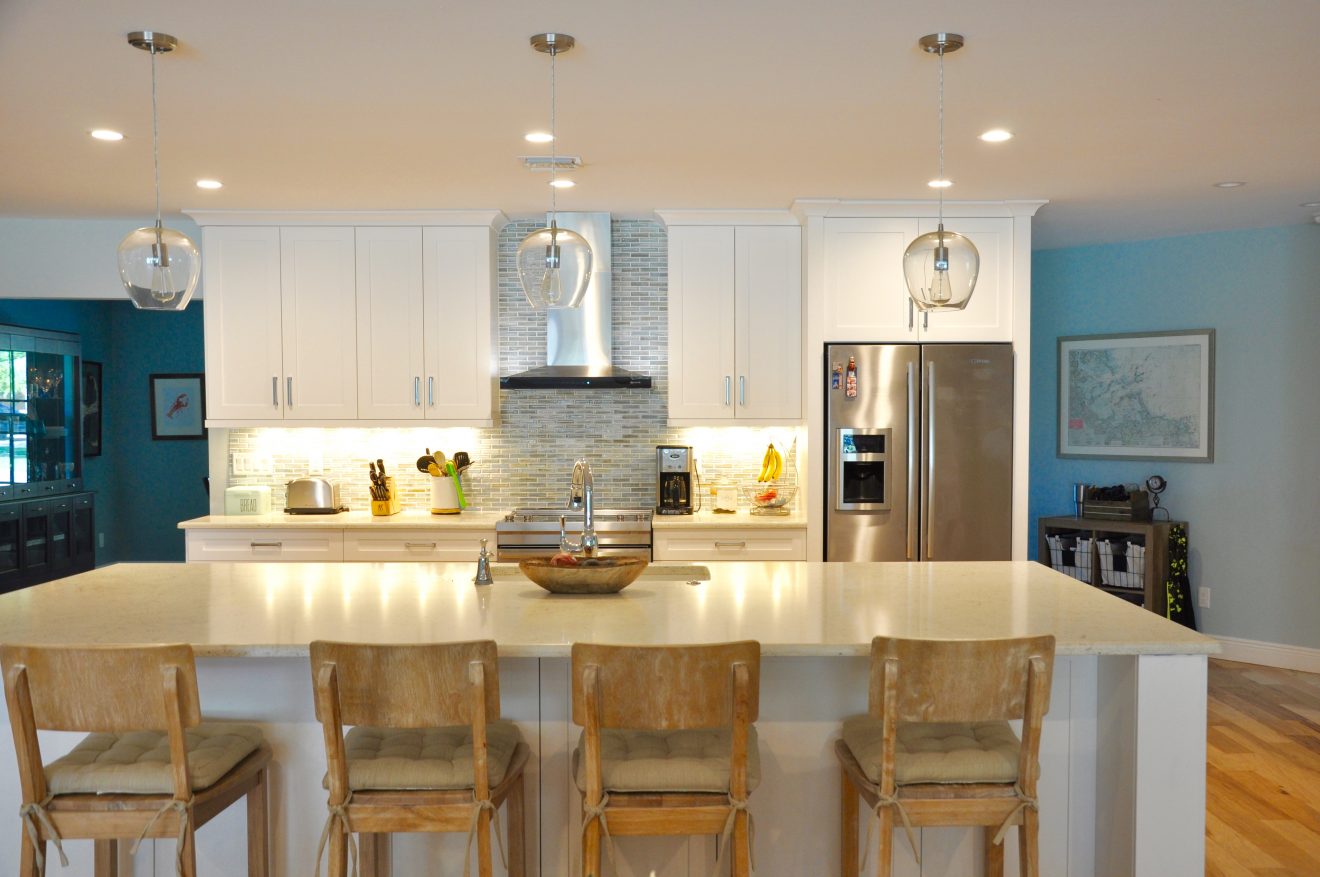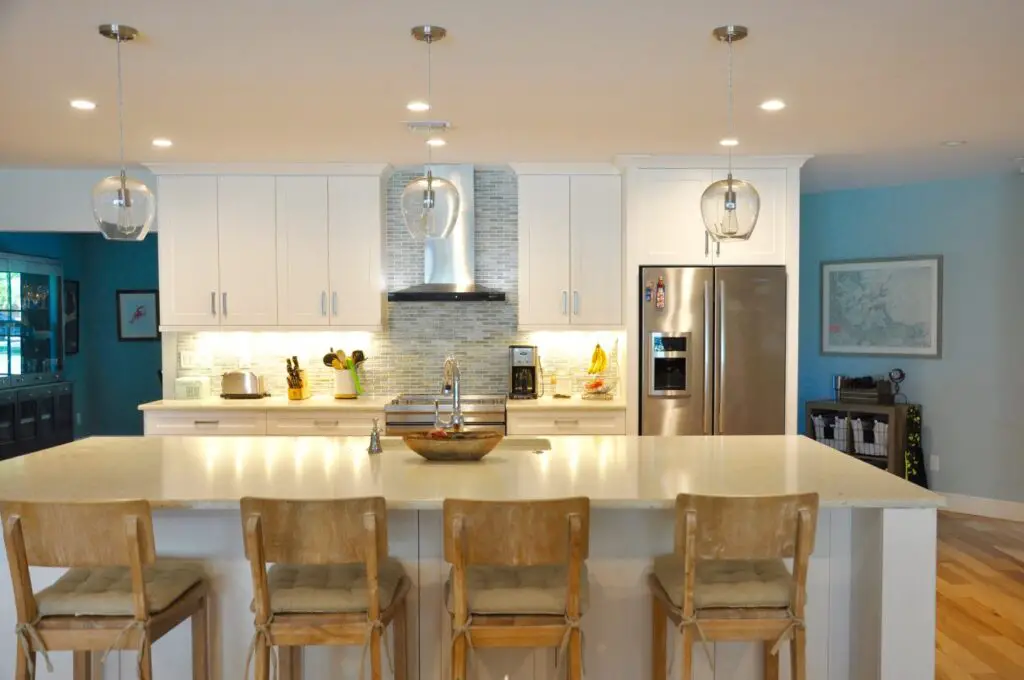 How I made my DIY Basket Pendant Lights…
First thing I did was cut the handles off of the basket.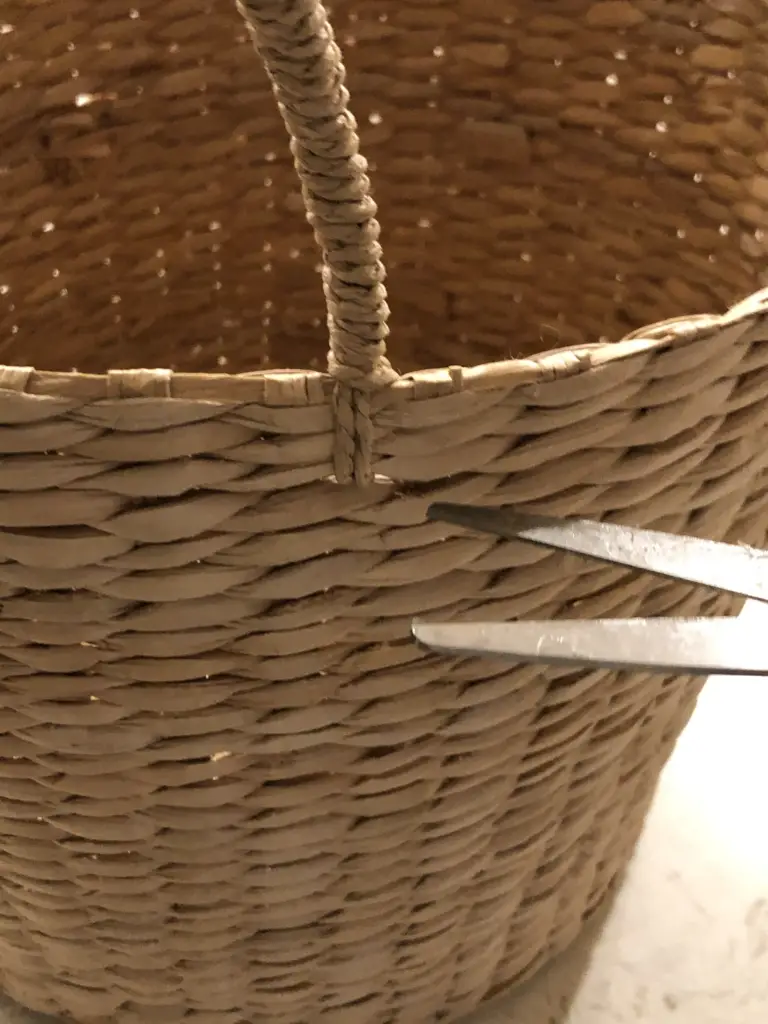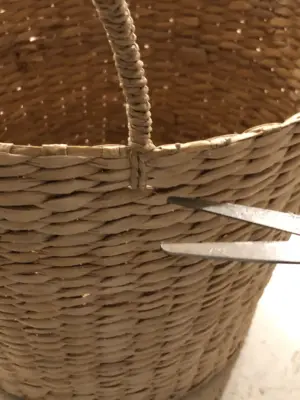 Next, I flipped the basket over and ended up cutting a small hole in the bottom of the basket, approximately 2 inches wide. Then I had to unravel almost the entire bottom of it so I could fit it up and over the glass. I didn't even take any pictures of this process because I wasn't sure if it was even going to work. It DID work though. And once it was fitted over the glass pendant, I had to stand on top of my kitchen island and glue the basket back together using my glue gun. It was a total pain in the neck. Here is a picture of what I'm talking about. This is how they look if you are standing on top of my island looking at the top of the pendant. It's not perfect, but it got the job done. And don't worry, I did clean up the glue a bit.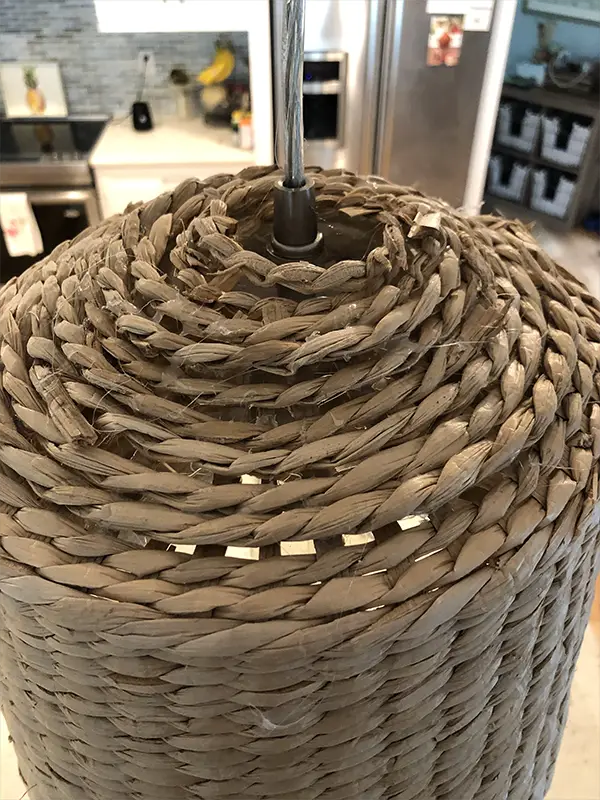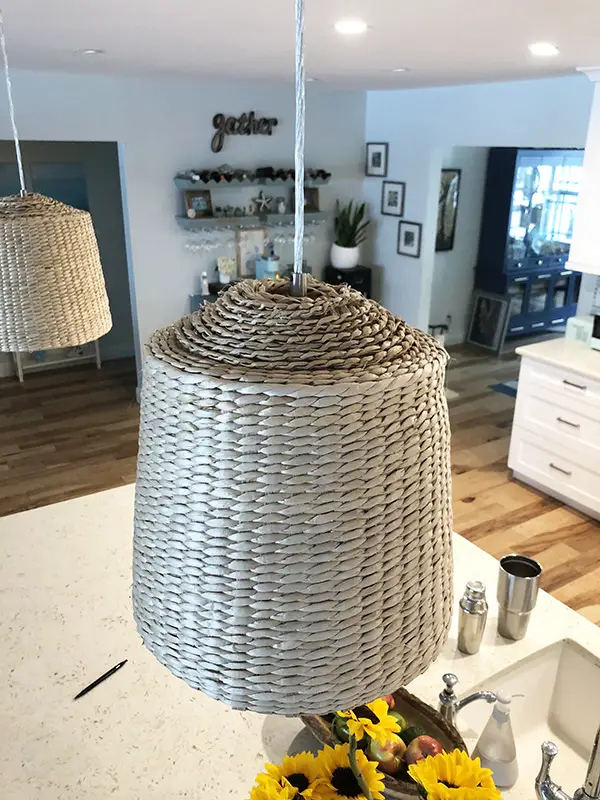 And that is it! It wasn't as easy as the tutorial I saw on Pinterest but I love how they look and LOVE how they ended up being a little bit raised up when I glued it back together.
The end result…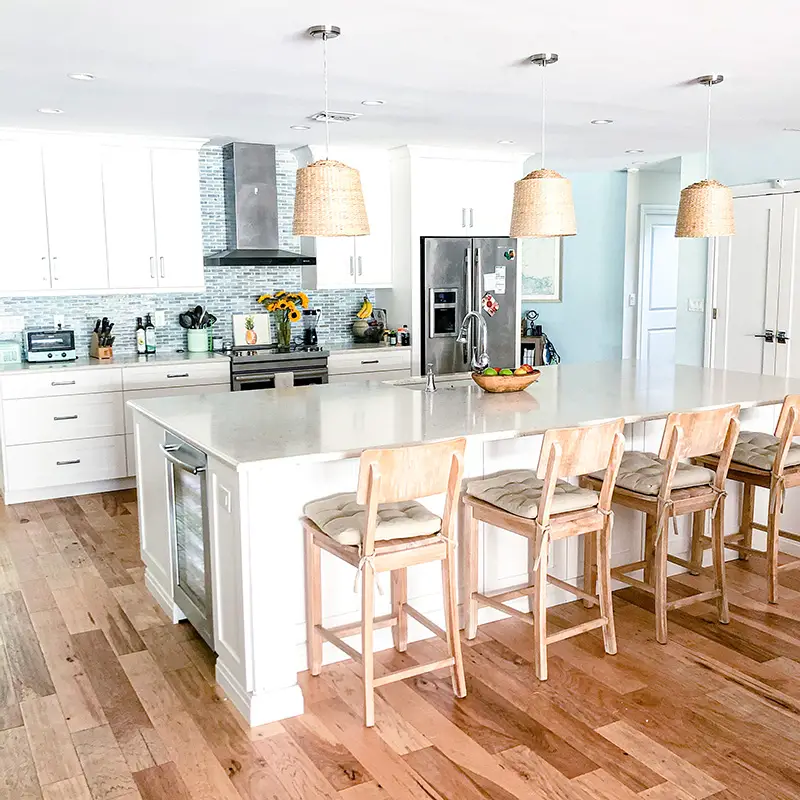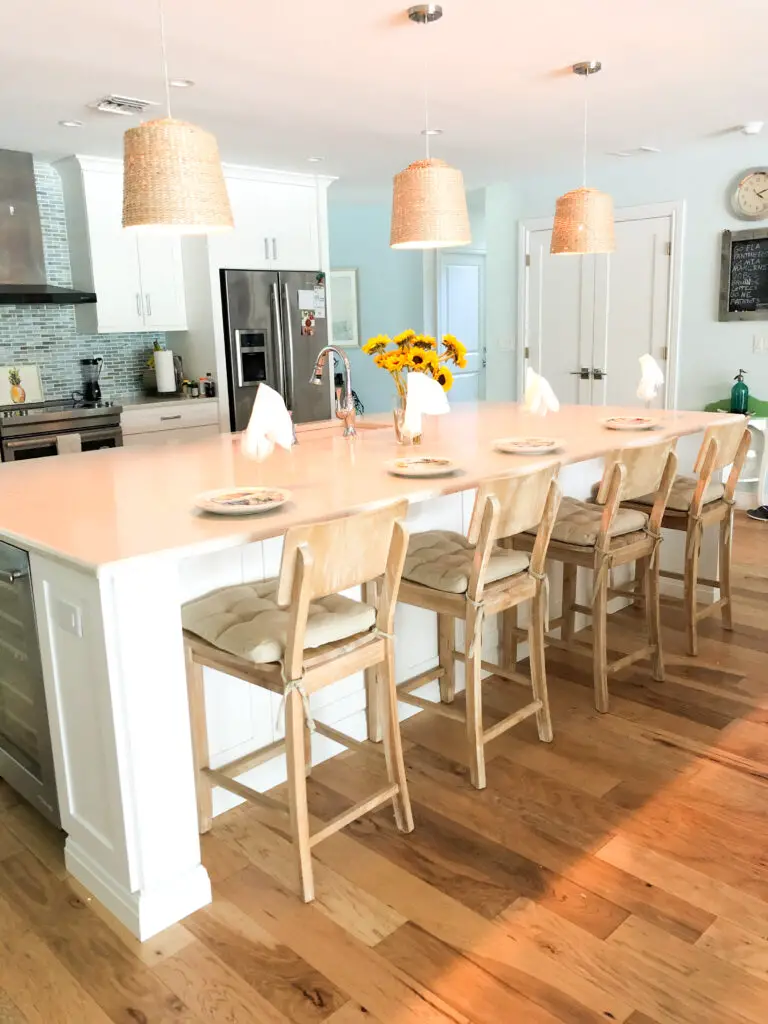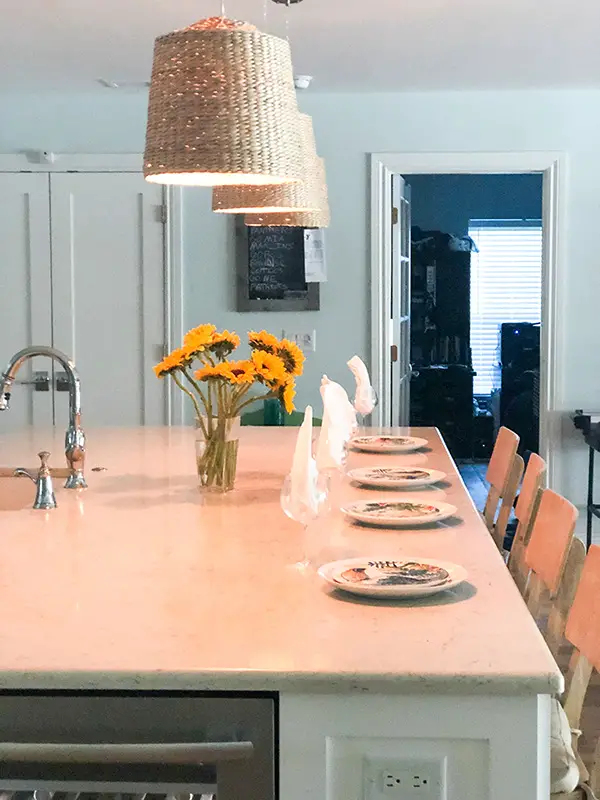 One more before and after…