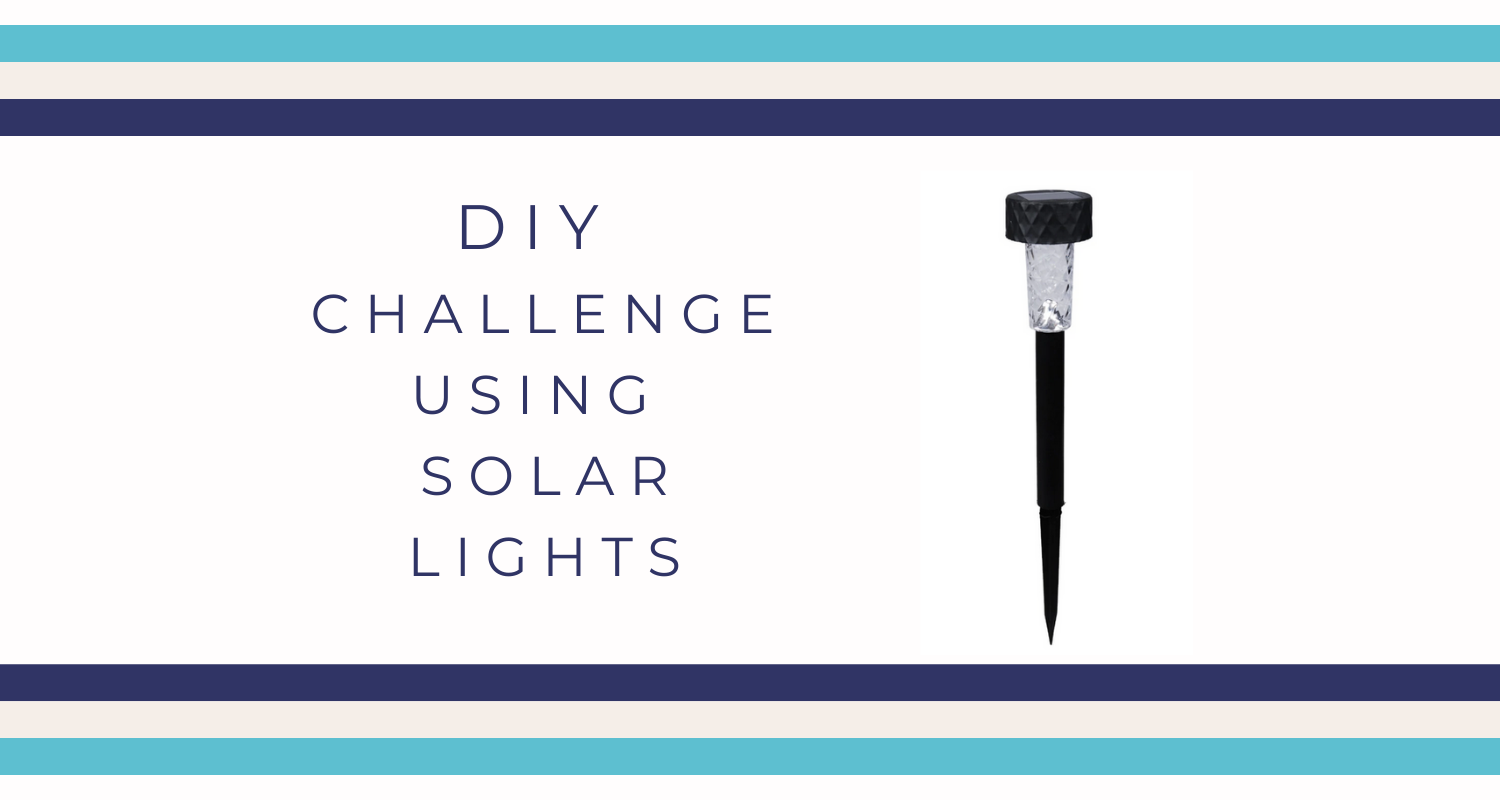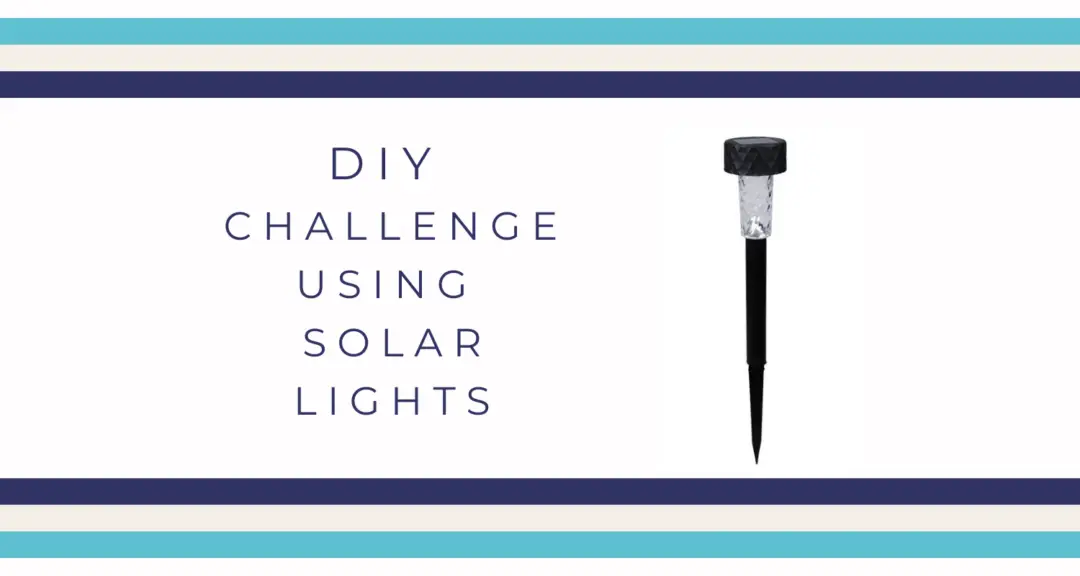 DIY Challenge Using Solar Lights
Welcome to the May DIY Challenge, hosted by Terrie at Decorate and More with Tip. (You can see my past DIY Challenges here.) This month we were challenged to create something with solar lights. If you are coming over from Patina and Paint, welcome! Make sure you check out the rest of the ladies in this challenge at the bottom of this post.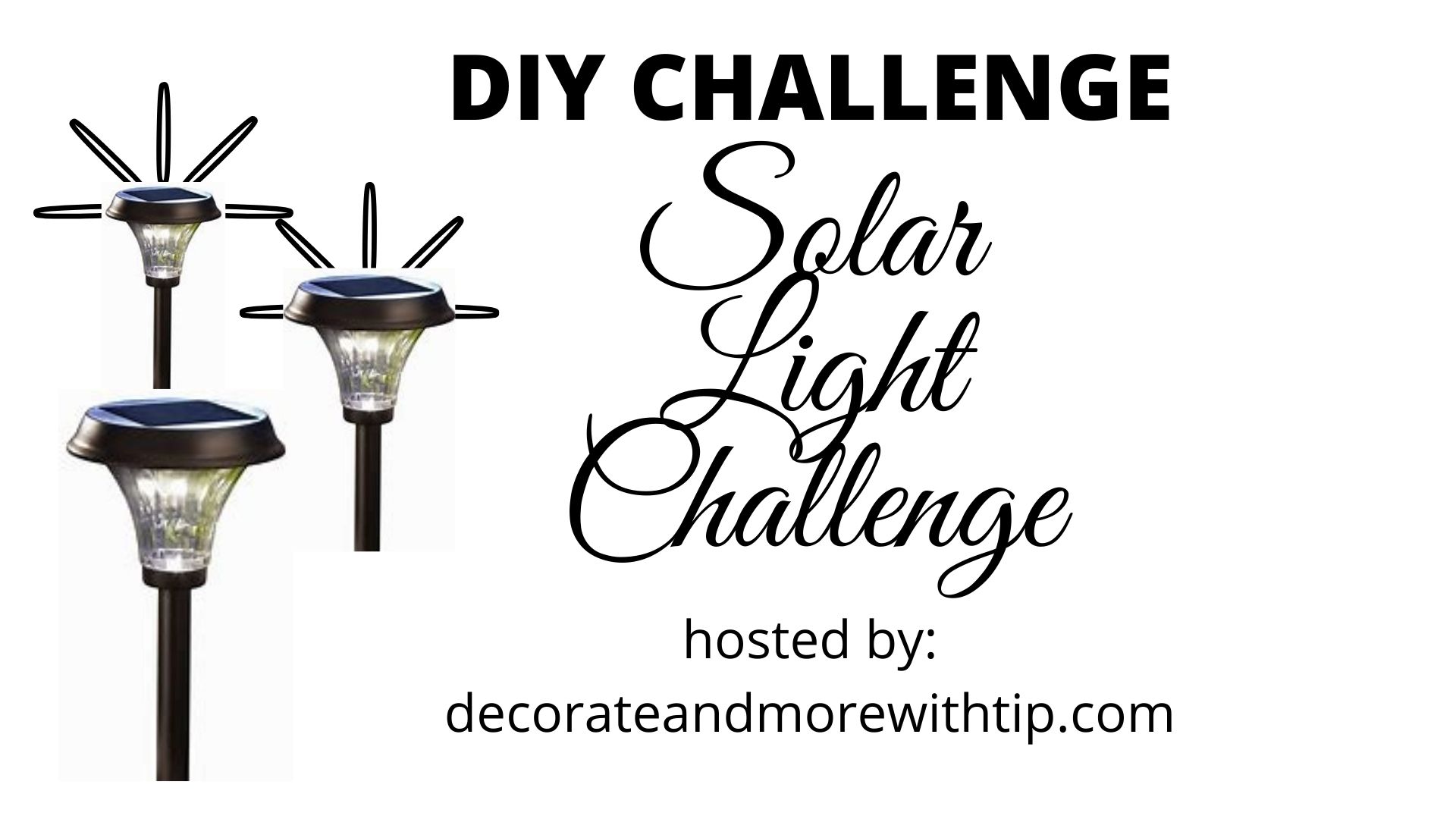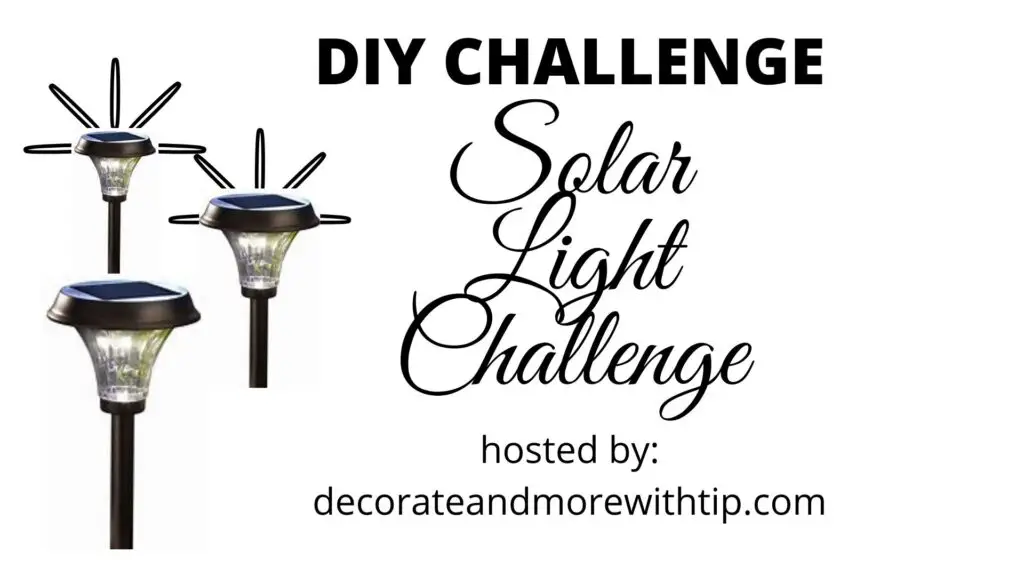 My DIY this month is so simple it is kind of embarrassing. Here is what I made.
I've had these mason jars for a few years. They were a gift from a neighbor. I am not sure where she got them, but I found similar ones here. Aren't they cool? They used to be solar powered but they eventually stopped working. So, I bought a few solar lights from the Dollar Tree to see if I could make them work again.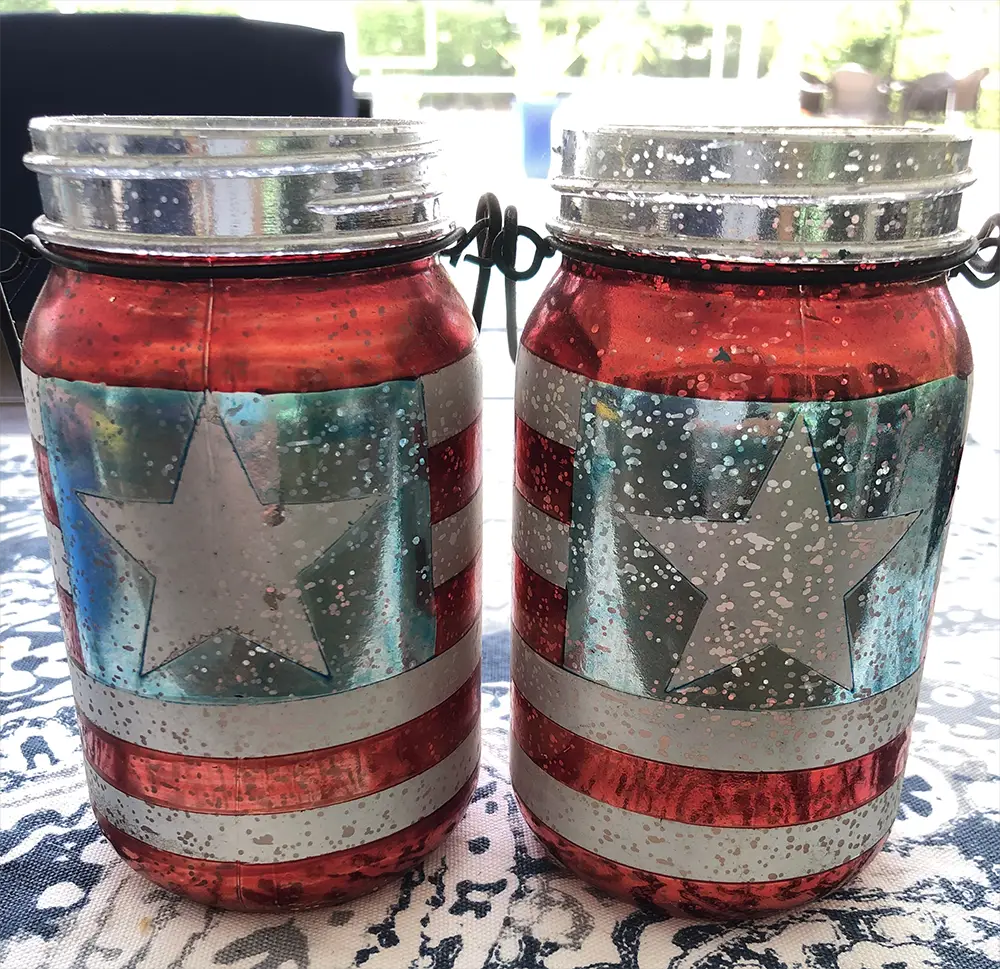 Here is what I did…
These are the lights I purchased from Dollar Tree. I picked up three of them.


First, I simply pulled the bottom plastic piece off. Next, I stuck the top part right into the mason jar. This really couldn't have been any easier. I did have to push them in pretty hard to get them to fit, but it wasn't that bad.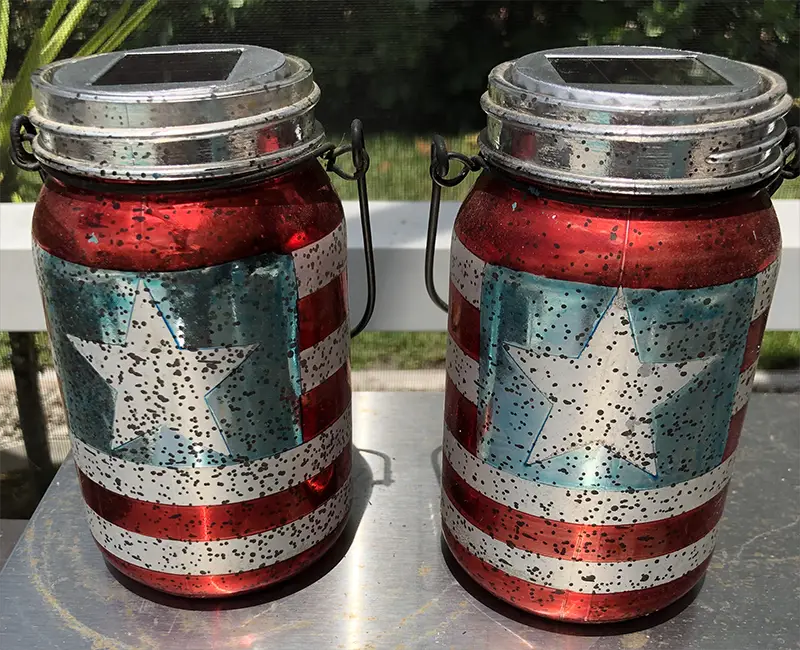 What to do with the left over light…
I only had 2 of these flag jars but wanted to use all three lights that I bought. I checked my cabinets to see what I could find to make one more. Luckily I had this fun mason jar from Joe's Crab Shack. Checking my craft bin I found these pretty blue rocks I picked up awhile ago from Dollar Tree. I filled the jar with rocks and stuck the light in there. Again, couldn't have been any easier.
The finished product…
Here is how they look. It is hard to get a picture of them at night, but trust me, they look really cool! These will be perfect for Memorial Day and July 4th, but I plan to use them all year long.
Please check out what what creative friends made this month with their solar lights…