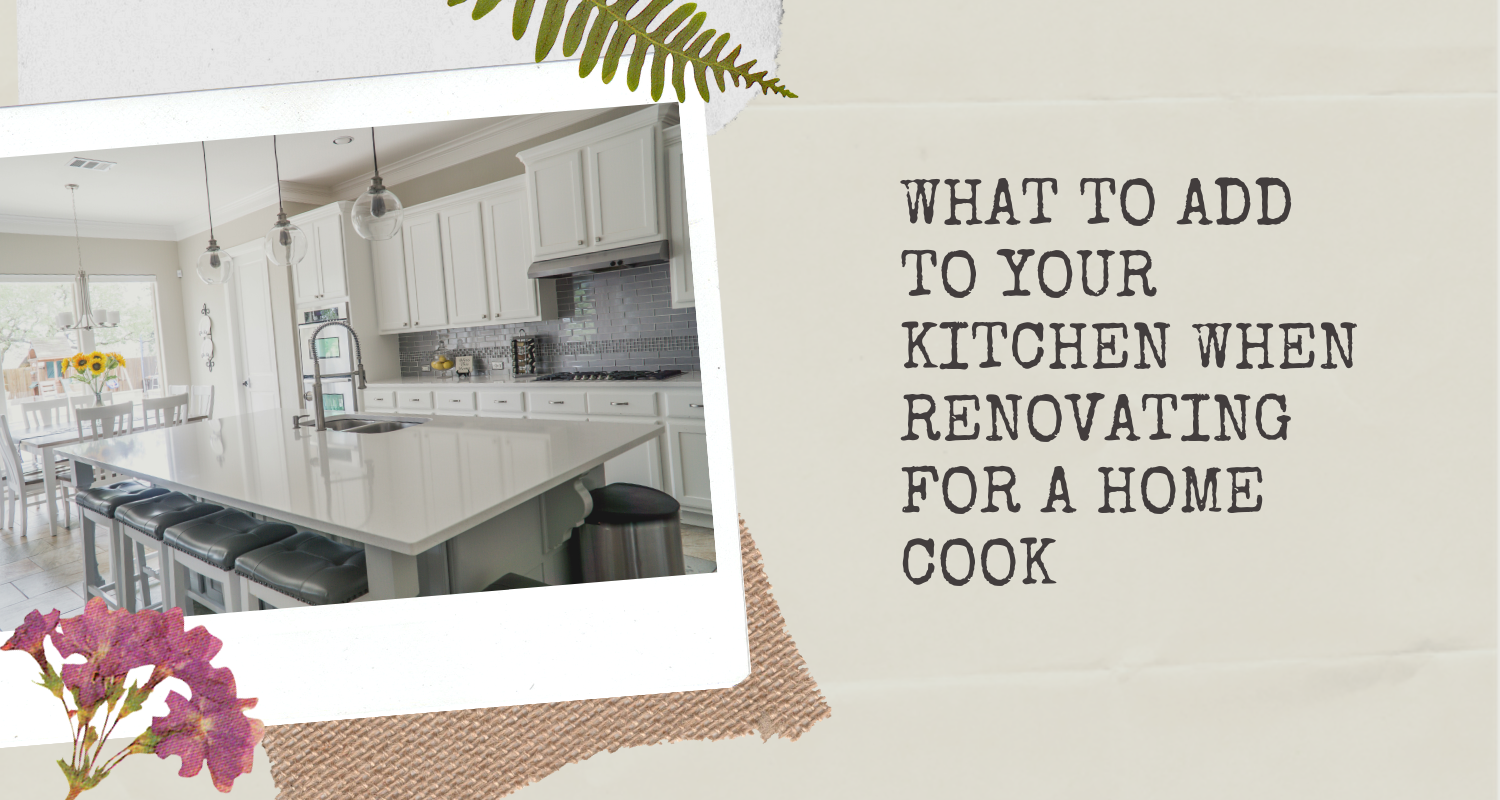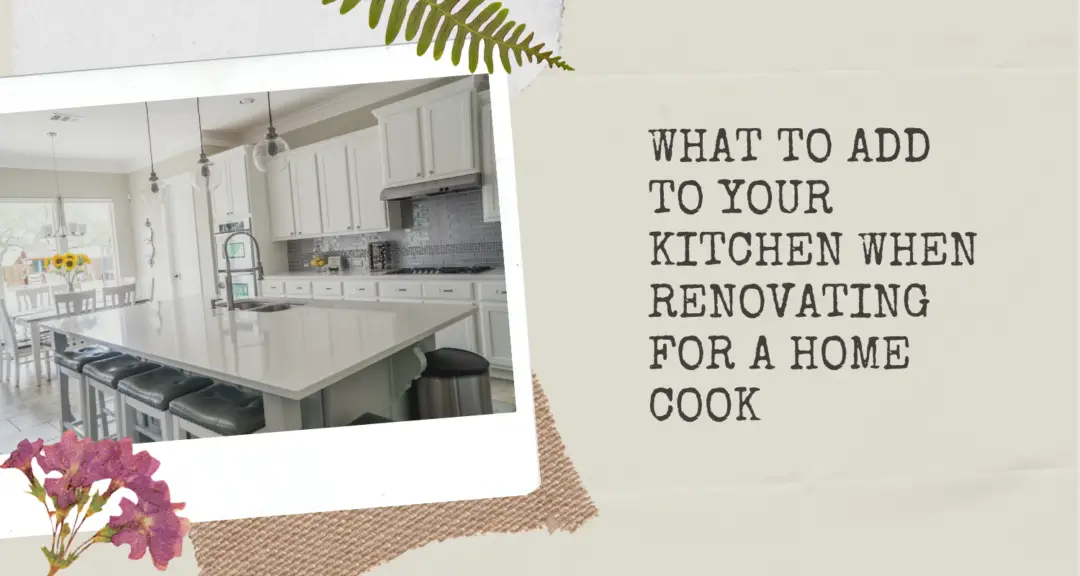 What to Add to Your Kitchen When Renovating for a Home Cook
Renovating a Kitchen for a Home Cook: What to Remember
A home-cook is something of a rare breed these days. It's not that people don't like to cook, but it seems that most are too busy or lack the confidence to try. For those who enjoy cooking at home, it's not always easy to figure out what you'll need for your kitchen.
Here are some of the essentials and things you might consider buying for your favorite space. Look over some of the basic pieces of equipment needed in any kitchen, as well as some interesting extras worth considering if you have room in your budget.
Replacing the countertops
One of the most commonly replaced parts of a kitchen is the kitchen countertops. This is because they take a lot of wear and tear over time and can become stained or damaged. If you're looking to renovate your kitchen, it's a good idea to consider replacing the countertops.
There are a few things you'll need to think about when replacing your countertops:
-What material do you want? Granite, marble, quartz, or wood are all popular options.
-What shape do you want? There are many shapes and sizes to choose from.
-What color do you want? This will depend on the style of your kitchen.
-Do you want a backsplash? You can add this to almost any countertop to give that extra touch.
Buying new cupboards
New cupboards are needed when the old ones have been damaged from wear and tear because they're out of style, have been stained from spills, or need to be replaced for aesthetic reasons. After all, cupboards are a great way to show off your ingredients, like that special alamang for sale you saw for sale in one of your trips to the province or your complete collection of spices.
The first thing you'll want to figure out is what type of wood you want on your new cabinets. If the kitchen is an older home with original cabinetry, it may be preferable to restore them rather than replace them.
If this isn't the case, then there are all sorts of finishes available today that can replicate different types of wood–oak might prefer if the kitchen is more modern in style. At the same time, an antique white laminate might work better if it's a kitchen with lots of natural light.
Add a dishwasher to your counters
It's a good idea to add a dishwasher when you're renovating your kitchen. When you do this, make sure the dishwasher is a size that will fit in your kitchen and has enough capacity for when you need to use it.
If you don't want the dishwasher to take up too much counter space, it's also possible to build an island with cabinets underneath so that the appliance has its own space.The other option is adding the dishwasher below or next to another cabinet. You might not have room for this if you're building them in-house, but otherwise, they will give you more storage options and provide additional work surface area in smaller kitchens.
Placing new lighting over the counters and stovetop
New lighting is a great way to renovate your kitchen and give it a new look. There are different types of lighting that you can use in your kitchen, depending on what you want.
If you're looking for something that will give your kitchen a more modern look, then LED lighting might be the right choice for you. You can buy LED strips that you can place underneath cabinets or around the edge of the countertops.
If you want something a little more traditional, then chandeliers or pendants might be a better option. These can be placed over the counters or the stovetop to provide extra light while cooking.
Installing a pot rack
Install a pot rack in your kitchen for an instant upgrade. This is an inexpensive way to organize all of your pots and pans. A pot rack can be placed above the stove, beside a cabinet, or wherever you have space. It's also possible to have a portable pot rack for when you're cooking outside on the grill.
You can also buy hanging utensil racks to accompany your pot rack. This will allow you to keep various items organized while still giving them easy access when you are cooking.
Consider some countertop appliances
A few kitchen appliances might be worth looking into investing in if you renovate your kitchen. They can range from food processors, stand mixers, toasters, or microwaves.
Make sure to get the right-sized items for your countertop. If you have a tiny one, then maybe consider adding an island with more space so you'll have room for larger appliances out on the counter. You can also find compact versions of most kitchen appliances that save space while providing the same service as their larger counterparts.
The kitchen is an essential space for any home-cook. With these quick tips, you can make your dream kitchen a reality in no time. These ideas will help you organize and decorate the space to suit your personality, all while giving you more countertop surface area to work on when cooking delicious dishes.