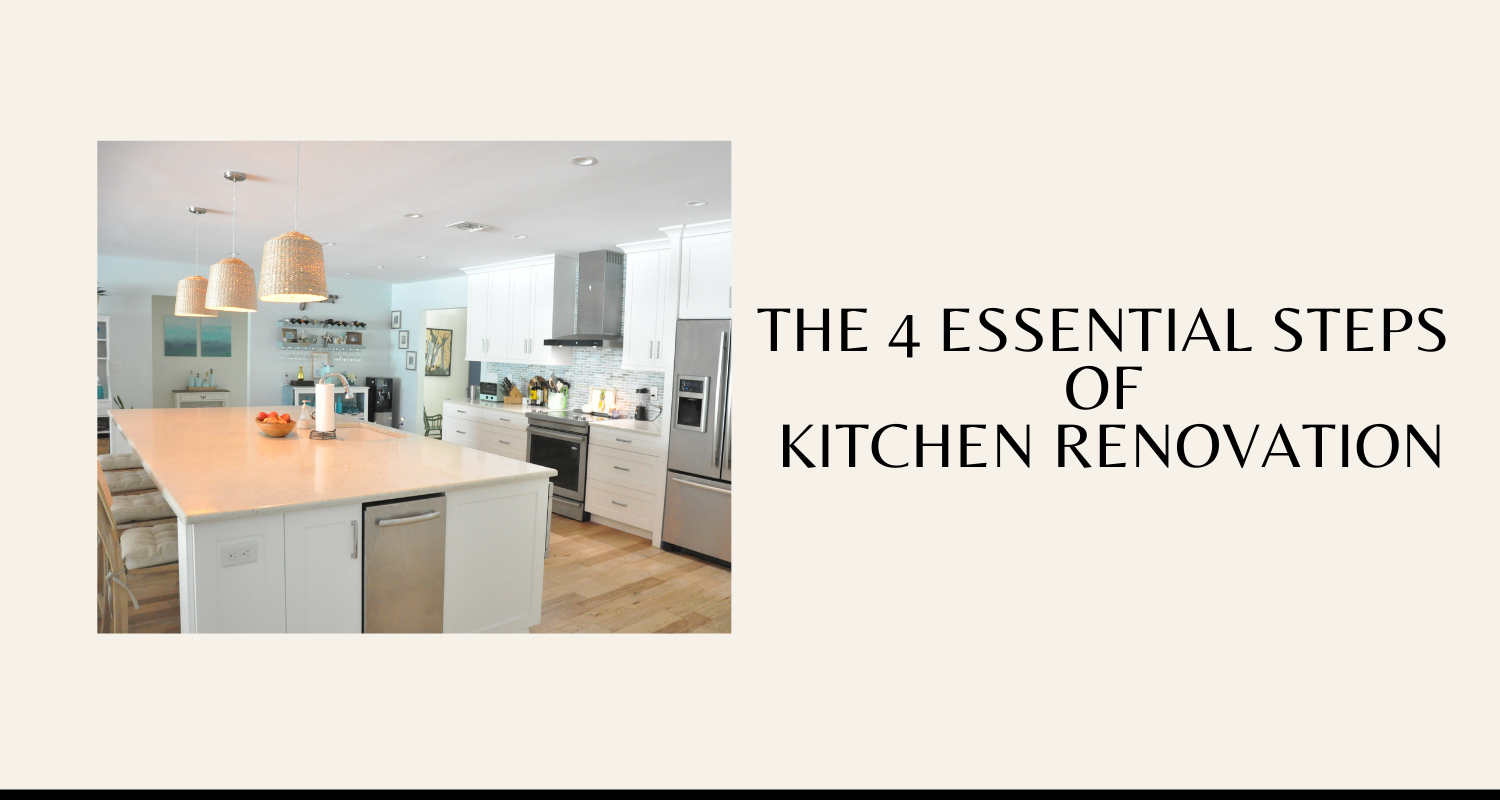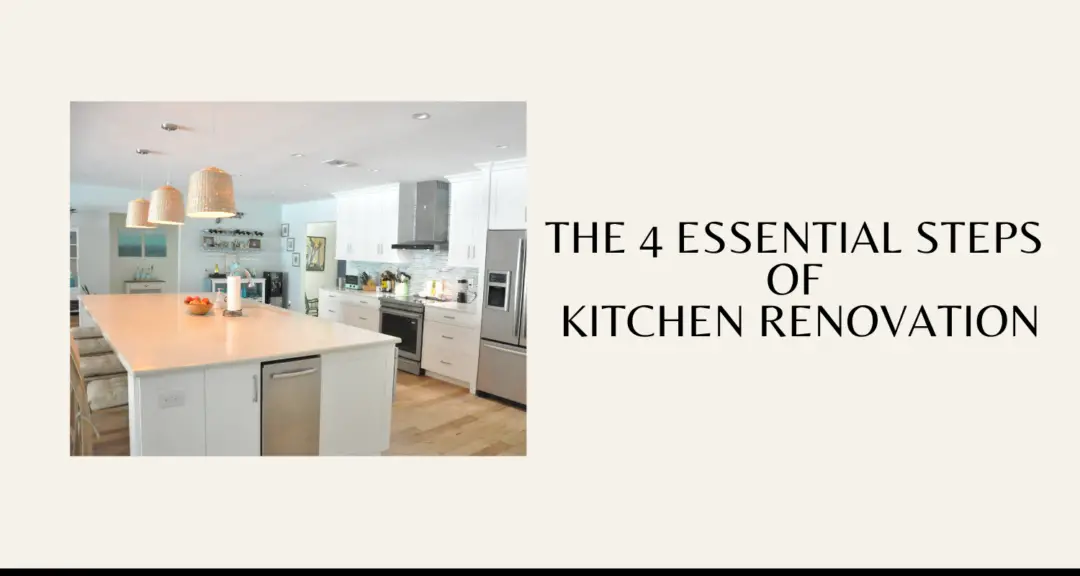 The 4 Essential Steps Of Kitchen Renovation
Our kitchen is the place where all the good stuff happens. Taking care of the daily meals, coming up with new life-changing ideas, happy family moments – all this and much more happens in a kitchen. But kitchens do need upgrading from time to time. Your kitchen may get outdated from the modern standards, or you may have to renovate it during the home renovation process. Whatever the reason may be, your kitchen renovation should go according to the plan, so you don't end up wasting your time and money. You are going to find out the four essentials of kitchen renovation, so keep reading! 
1. The Planning Phase
Number 1 thing you have to do before starting your kitchen renovation journey is setting up the basics with a proper plan. What are your expectations with your kitchen renovation plan? Are you willing to go the DIY route, or do you want to seek professional help? Do you have enough budget to plan out all things at the beginning, or do you want to upgrade things over time? Asking all these important questions in the Planning phase can help you achieve your renovation goal the right way. And if you decide on going down the DIY kitchen renovation path, you can get great help from the Kaboodle Australia website. 
2. Design Phase
Designing is the most important part of your kitchen renovation plan. You have to figure out what things will be placed in the kitchen and what cannot fit in the size of your kitchen. Remember that you are the in-charge of the kitchen renovation and you can design things the way you want. If you are running out of ideas, you can ALWAYS get inspiration from places like Instagram and Pinterest. Your conscious effort of kitchen renovation will help you build the kitchen you'd love, so don't compromise on the design part. 
3. Removing The Old Items
You have to ensure that you remove all the unnecessary items you don't need in your kitchen. The old kitchen items can be difficult to handle and may clutter the whole place if you are not watchful. In your planning phase, you also have to consider which items will no longer be part of your ideal kitchen. You should focus on bringing elegance and richness instead of keeping the "Save your money" factor in mind. Everything with your new kitchen will be wrong if it's all filled up with old items that didn't help you do anything in your kitchen in the past. 
4. The Installation Phase
Getting all excited for your new kitchen is a natural thing. You can't help yourself stop thinking about how amazing your new kitchen would be and how you will enjoy your time there. But in the meanwhile, your job is to ensure that you don't mess up the installation process. Anything that's fitted in your kitchen without proper surveillance will end up being big trouble in the future. Why go around wasting your time when you can handle things in the beginning? Follow a proper kitchen items installation plan and stick to the instructions, so everything looks fine!