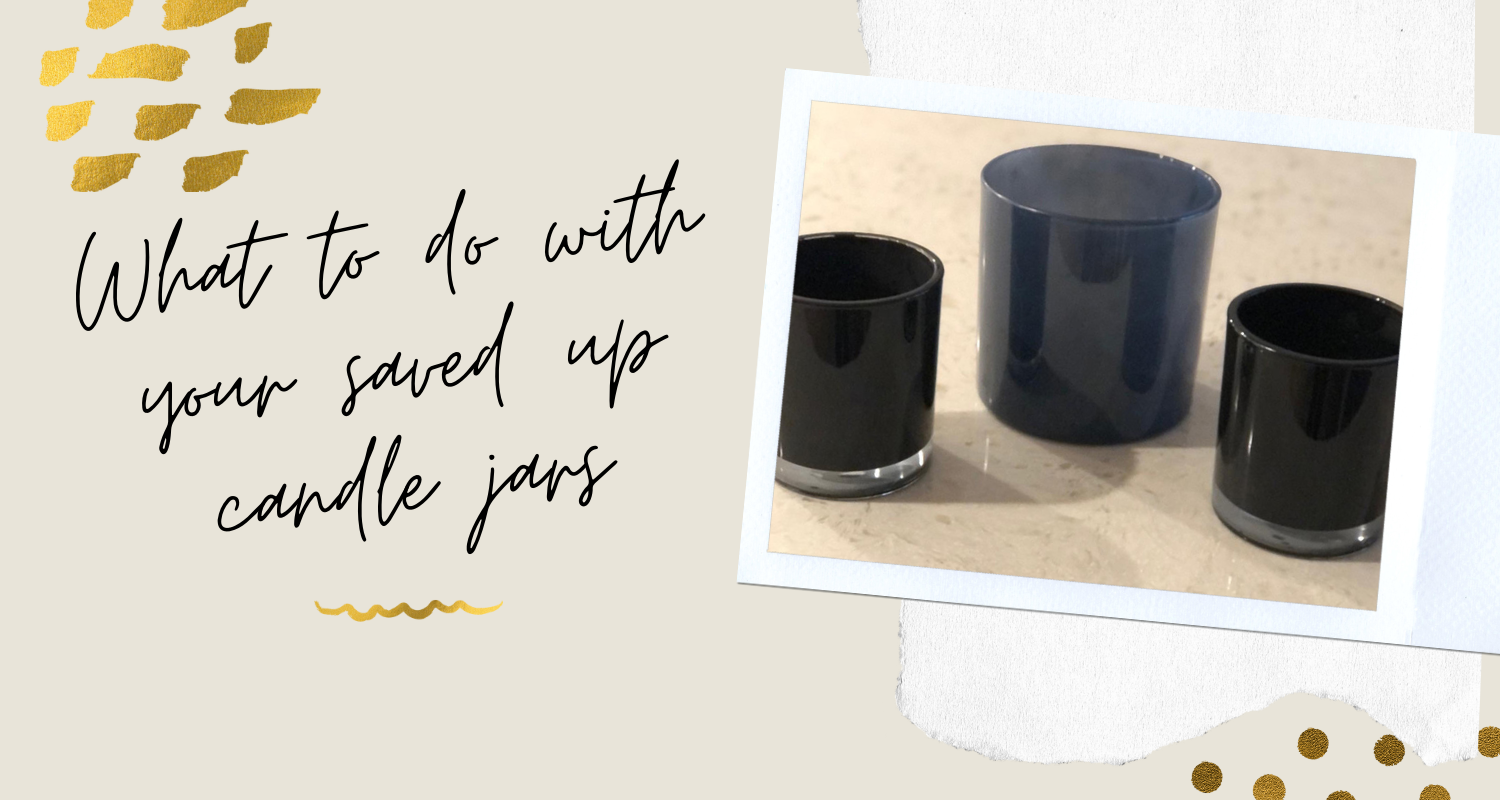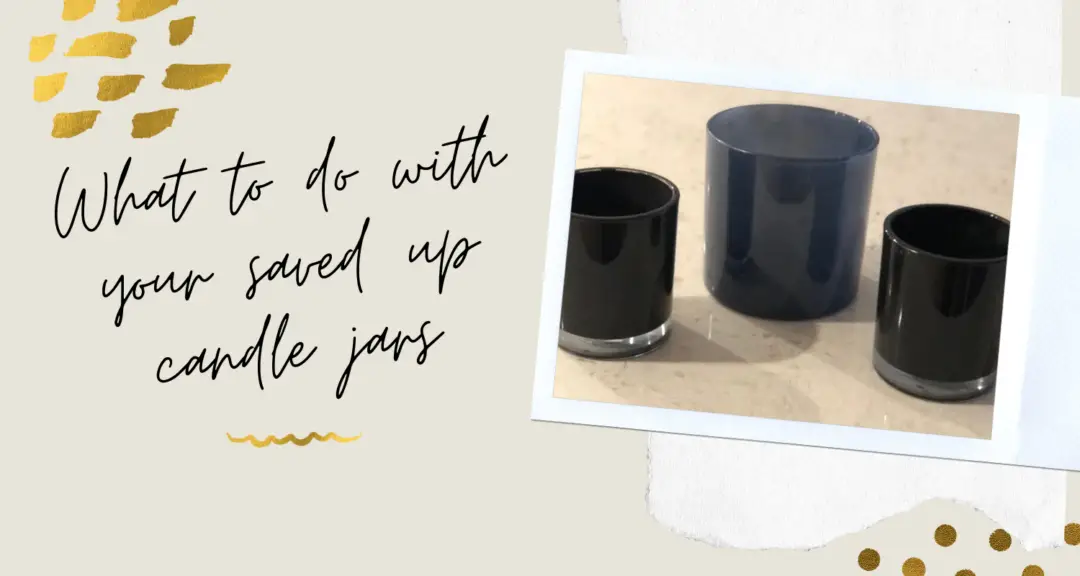 What to do with your saved up used candle jars…
Do you save your candles jars once the candle is gone? I do. I realized I had a bunch and needed to do something with them. I took these three and made them into some cute vases. This DIY is so easy. Here is what I did with my saved up candle jars…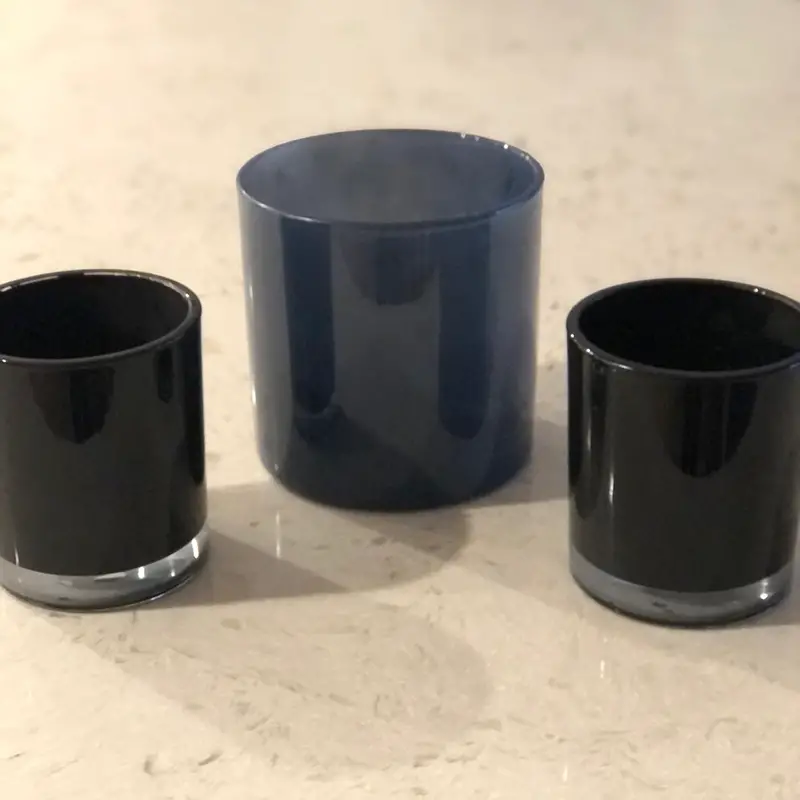 I took a trip to Dollar Tree and found some fun raised stickers. Here are the ones I bought…
I must confess, before I bought these stickers, I tried using my glue gun to make a polka dot pattern. It worked, but they looked so sloppy. See below…..that is when I decided to hit up Dollar Tree and see if they had something better. The stickers above were perfect.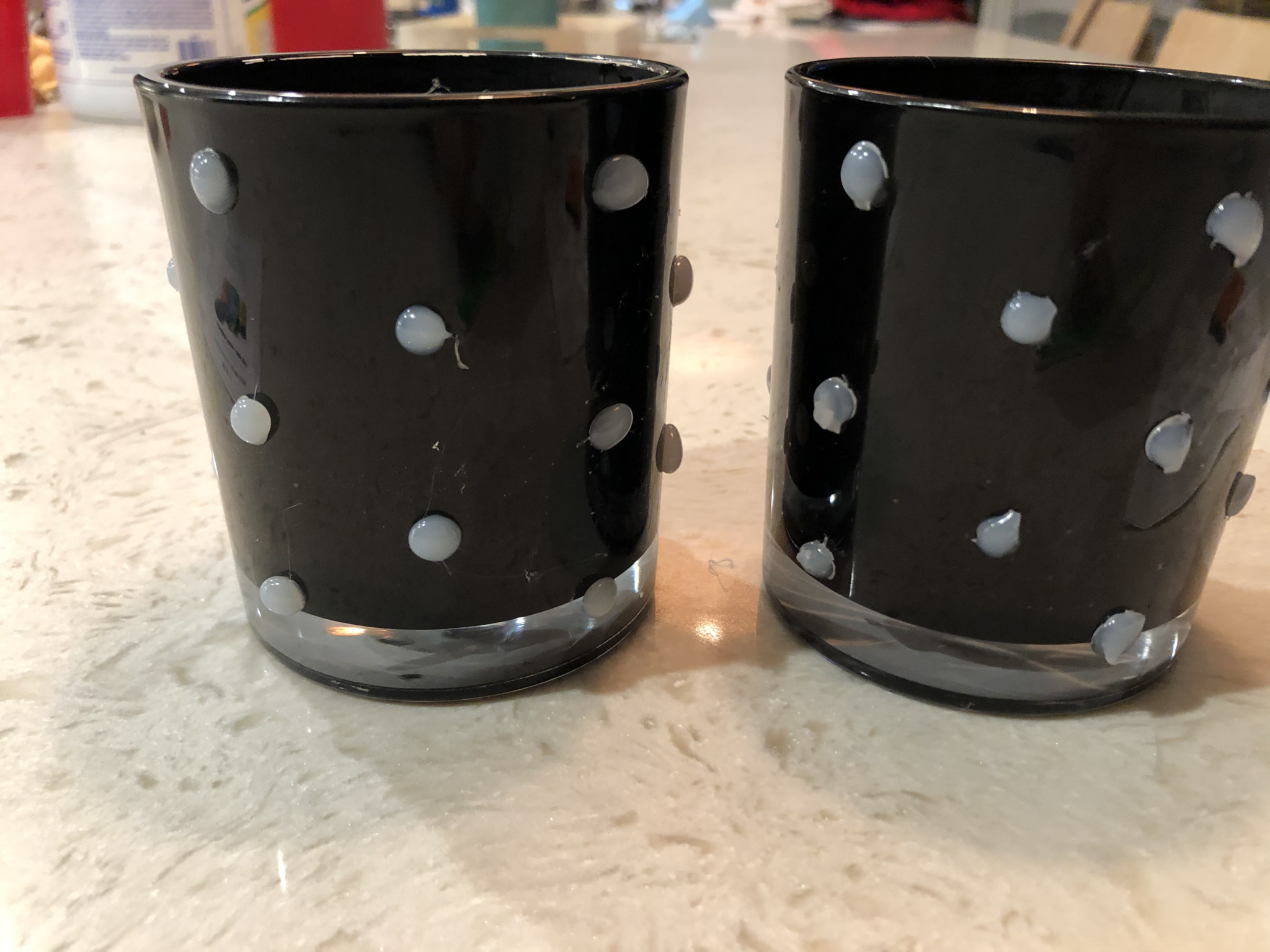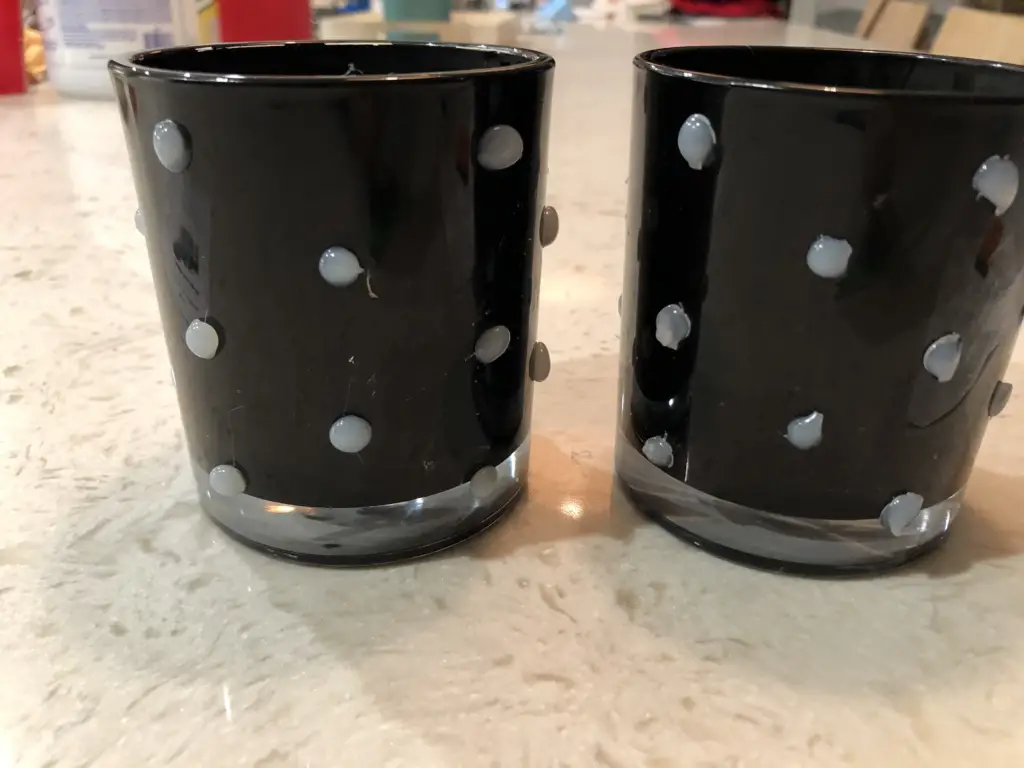 Once I got the stickers I just stuck them on in a nice pattern. I had already spray painted the jars white after the glue gun debacle, which is why they are already white. You don't have to spray paint until after the stickers are applied.
Then I spray painted them again. It took a few coats of paint to look good.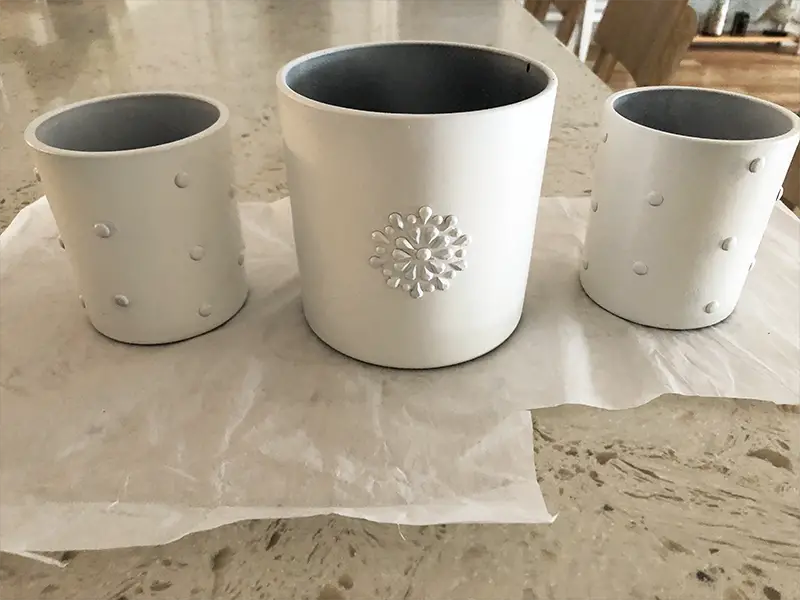 I had these red flowers on hand so used those to fill the vases. You, of course, can use whatever you want. I think these would make really cute succulent pots too. You could also use these to store pens, pencils, crayons, etc. Or use them in the bathroom for Q-tips, cotton balls, makeup brushes, etc.
Here are some photos from a few different places in my home.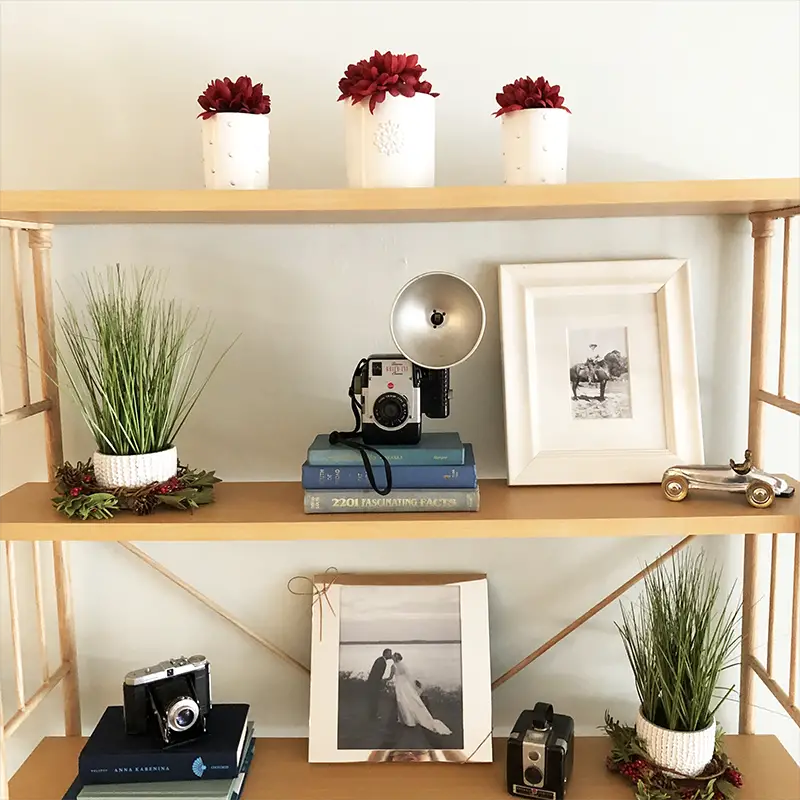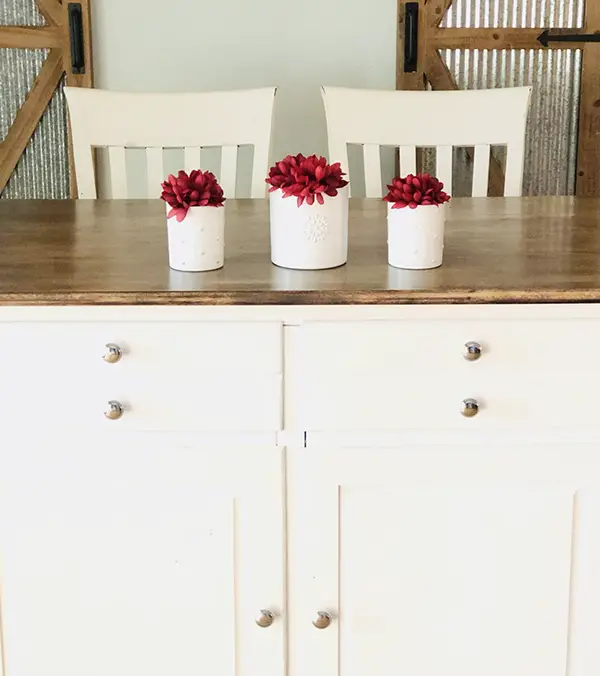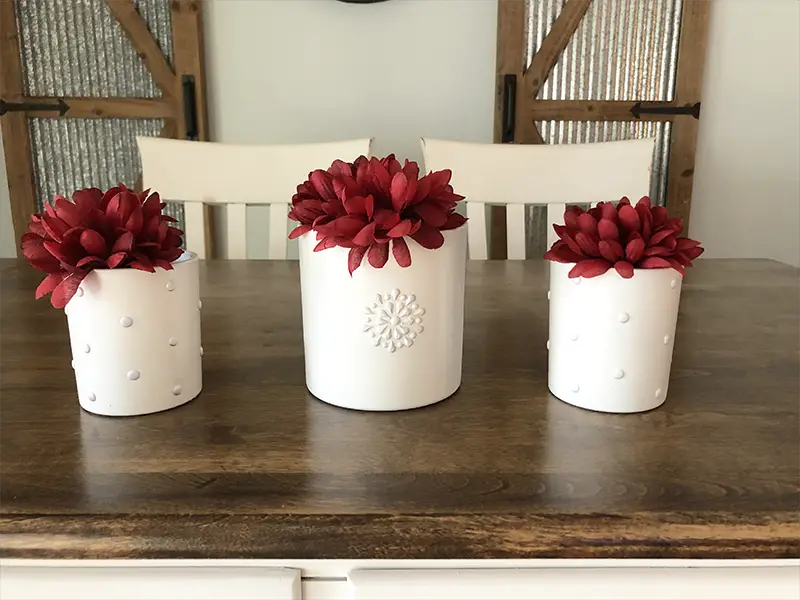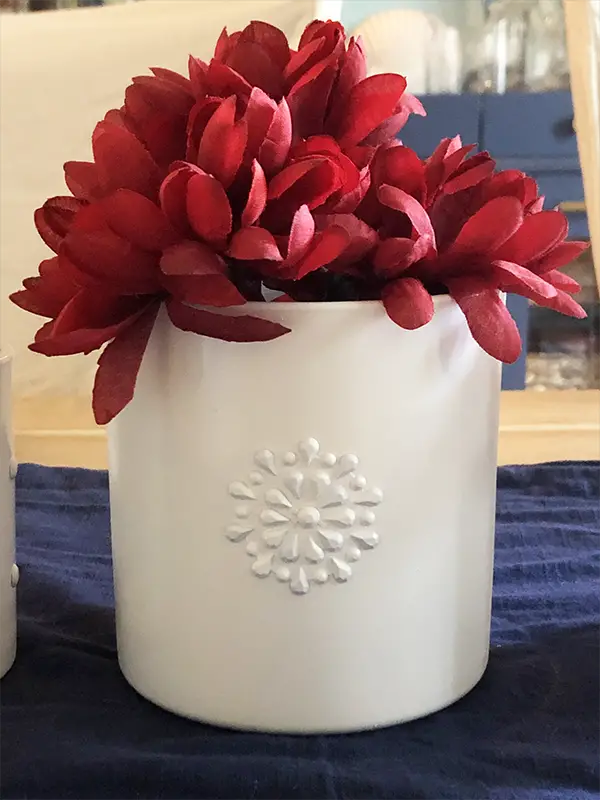 And there you have it. Easy, cheap and cute too. What have you done with your old candle jars?
PIN FOR LATER…